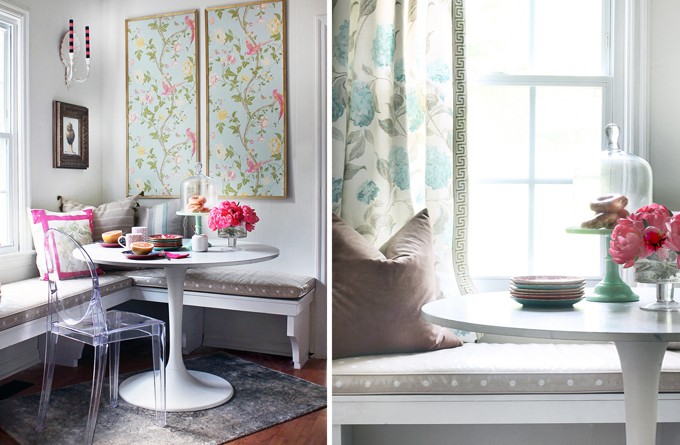 Laura Ashley USA shares this thrifty room makeover…
Here at the UK Laura Ashley HQ, we often have a peek to see what our friends over the pond are up to on the Laura Ashley USA blog, and we were thrilled to stumble across this thrifty makeover. They teamed up with Domino Magazine, a go-to destination for design inspiration. Tapping into blogger and top interior designer Kristin Jackson of The Hunted Interior, they asked her to re-imagine Laura Ashley in her home. We absolutely loved the results!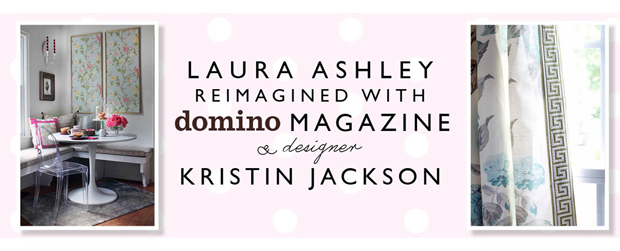 Before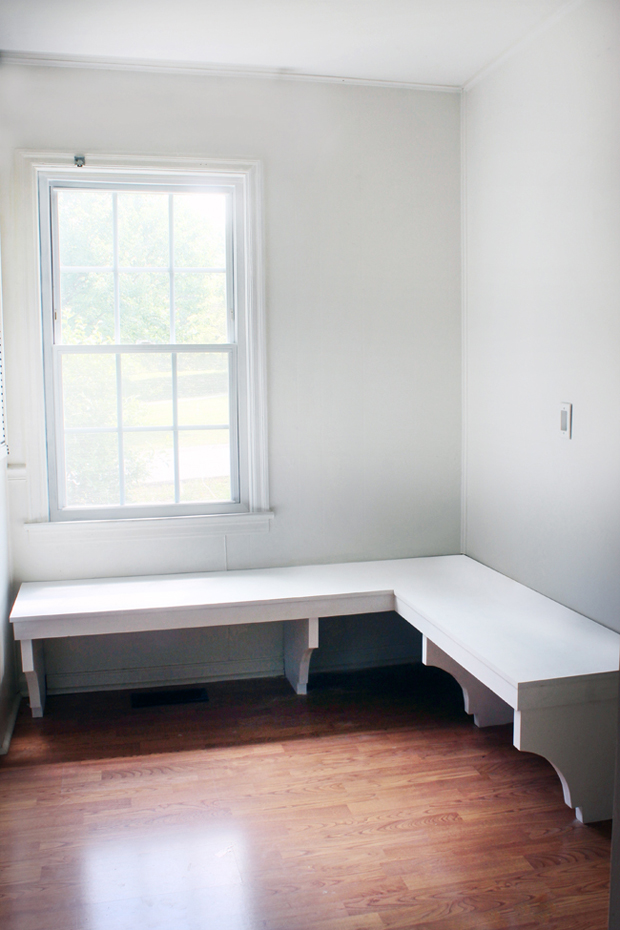 Interior designer, blogger and busy Atlanta mum, Kristin Jackson, needed a spot for the family to gather and eat. The family breakfast nook was a bit undressed for the occasion. Kristin's mission was to create a modern breakfast room with a chic mix of Laura Ashley accoutrements, taking inspiration from traditional florals and practical, modern pieces.
The Inspiration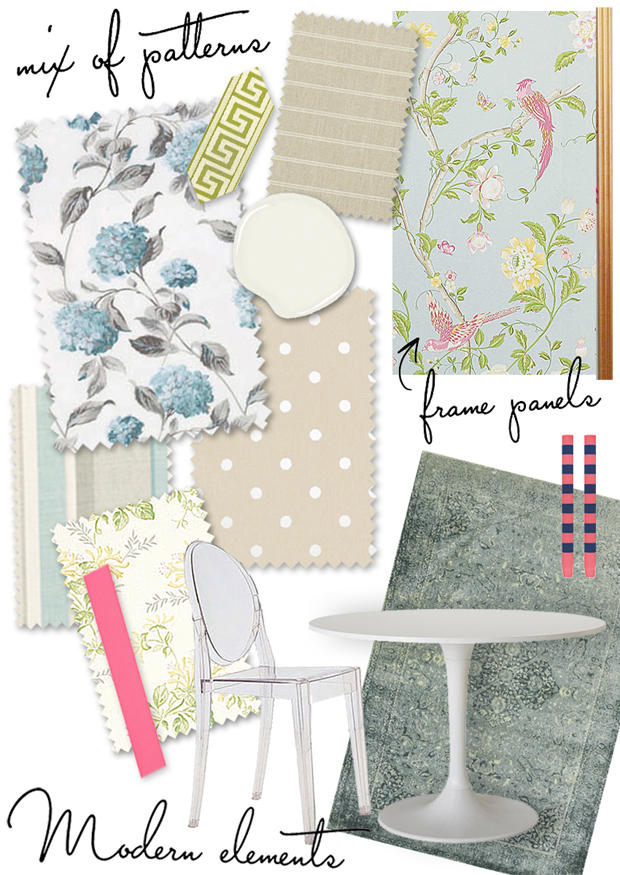 Summer Palace Duck Egg Wallpaper | Hydrangea Duck Egg Curtains | Honeysuckle Traill Camomile Yellow Fabric | Eaton Stripe Duck Egg Fabric | Polka Dot PVC Cotton Fabric
The wallpaper sets the tone for space where one pattern leads to another to create a relaxed family space. A statement Chinoiserie style wallpaper brings a fresh contemporary element to the space. Kristin chose Laura Ashley Summer Palace Wallpaper in Duck Egg.
After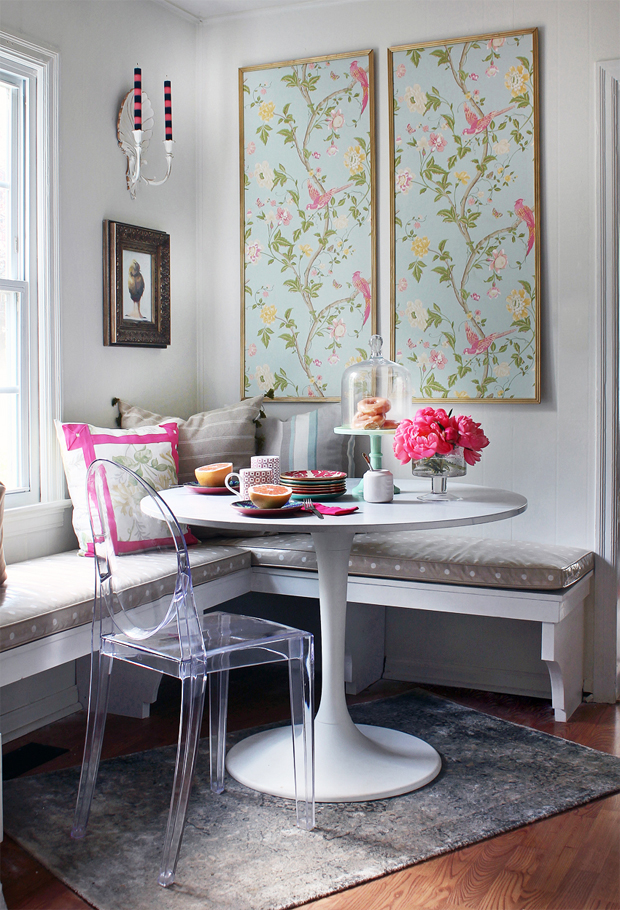 Kristin is a masterful stylist, layering simple stripes in serene palettes with more vibrant florals and punchy prints. She created custom cushions from Laura Ashley fabrics, and also shown is our special edition archive print Pelham mug! The banquette seat is covered in our Polka Dot PVC Fabric in Linen— both pretty and practical for the inevitable spills to come. The window is framed with a traditional floral fabric, Hydrangea in Duck Egg, but adorned by a surprisingly modern trim for an unexpected pop.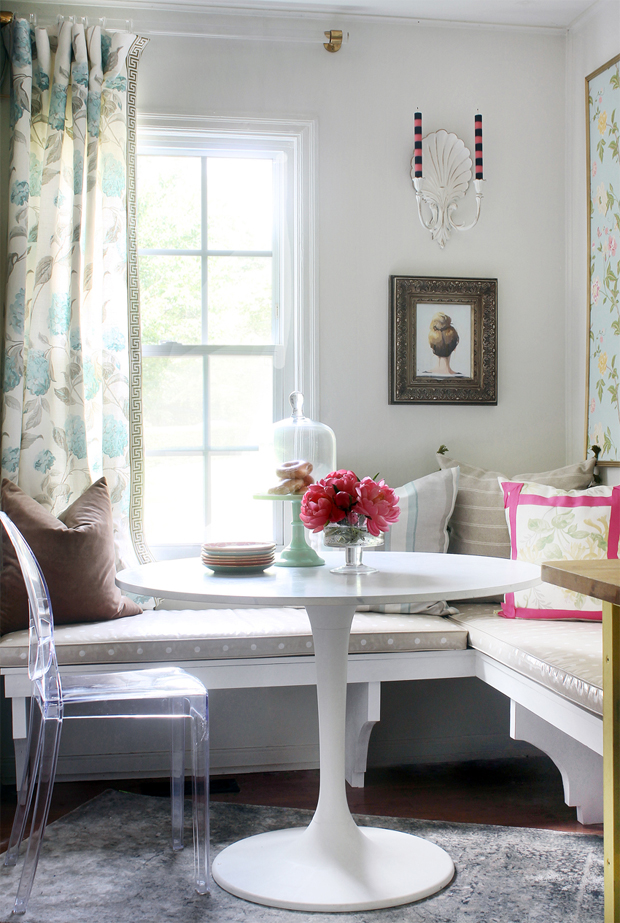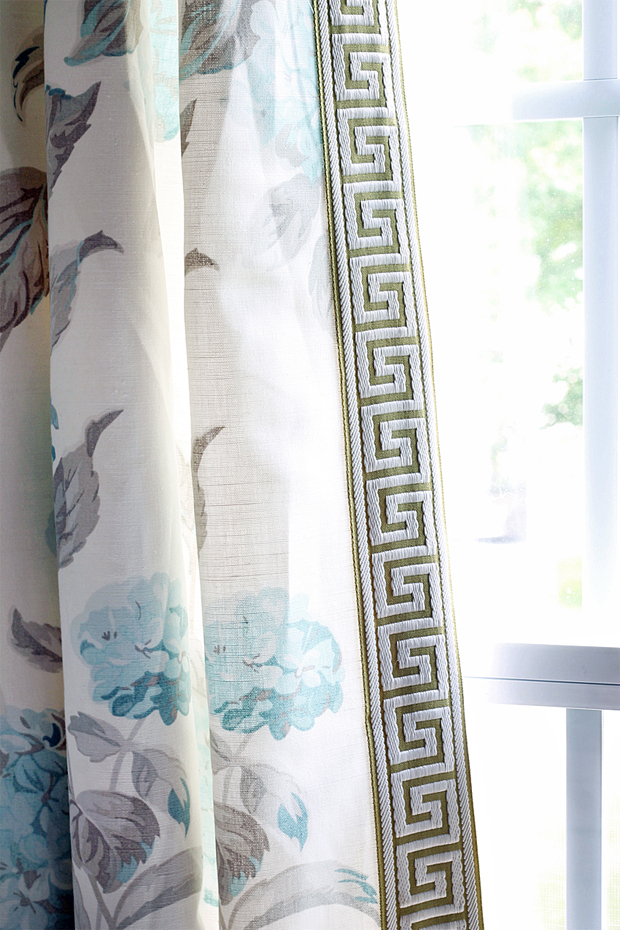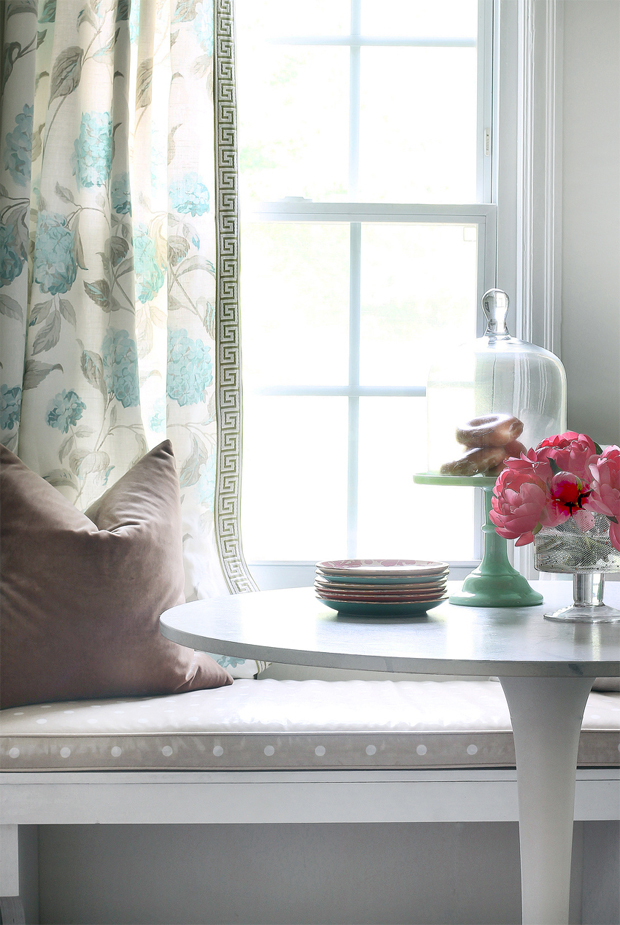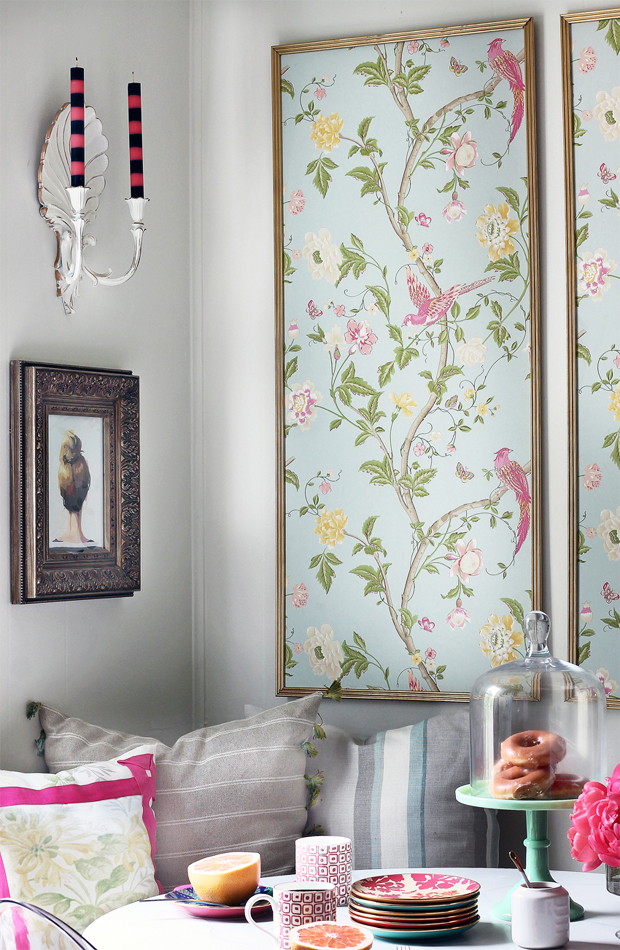 Kristin's reminagined space echos the delights of a garden with its scrolling florals,beautiful birds and bold pops of colour. The perfect marriage between classic and contemporary don't you think?
We loved Kristin's update to her breakfast area! What do you think? Don't forget to take a peek at the Laura Ashley USA blog for more interior updates with Domino magazine.