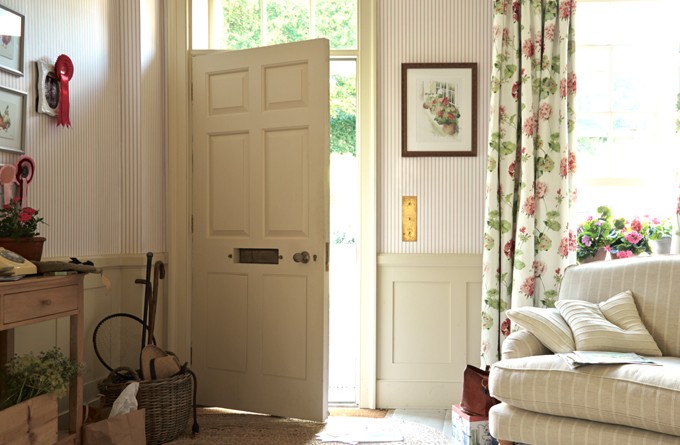 Transform your hallway into a welcoming sight with our top tips…
Often an overlooked area in the home, your hallway offers a first impression of your interiors, so why not make it a welcoming sight? Transforming your entry way into a bright and inviting space couldn't be easier, even if room is tight and your hallway is a magnet for clutter. Read our handy guide for making the most of your hallway…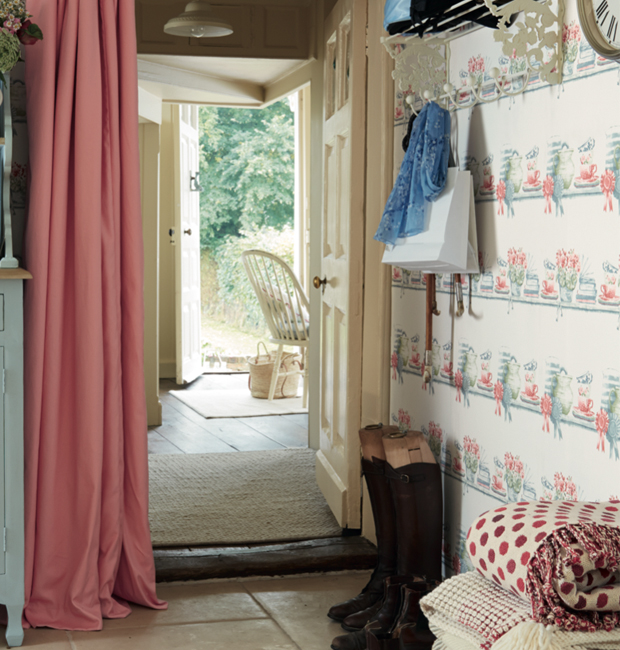 Conceal The Clutter 
With the inevitable morning rush hour, combat the clutter of a busy household with clever storage solutions. Invest wisely in a sleek console like the Clifton Table to house all your home's essentials. Doubling up on storage and seating with the Bramley Hallway Storage that features pull-out rattan baskets for storing bags and keeping shoes neatly tucked away. If you're short on space, a good quality storage rack like the Josette Cream Luggage Rack is ideal for hanging coats and those lost gym kits!
A Bright Idea 
When choosing the lighting for your entrance way, it's best to avoid harsh lighting and opt for space enhancing options. If your ceilings are low, uplifters like the Aria Wall Light reflect light up to the ceiling creating the impression of greater height. If your ceilings are lofty and high, go decorative with an oversized chandelier like the Gabby Glass Ceiling Pendant to cast a warm glow.
Colour Scheme 
When it comes to choosing a colour scheme for your hallway, opt for a palette of neutral shades, including pastel and soft warm tones. This will enhance the feeling of space, opening up the area for a brighter and fresher look. Add pops of colour through accessories, such as wall-art or smaller furnishings.
Reflect The Light 
Maximise natural light with mirrors to instantly brighten up a dark hallway. To create the illusion of space, hang the Gatsby mirror close to a light source to make the most of available light. Create a feeling of space and depth by the positioning of the mirror, for example if you have a narrow space by hanging a mirror horizontally will make your space feel wider, however hanging a mirror vertically will help make a low ceiling feel taller.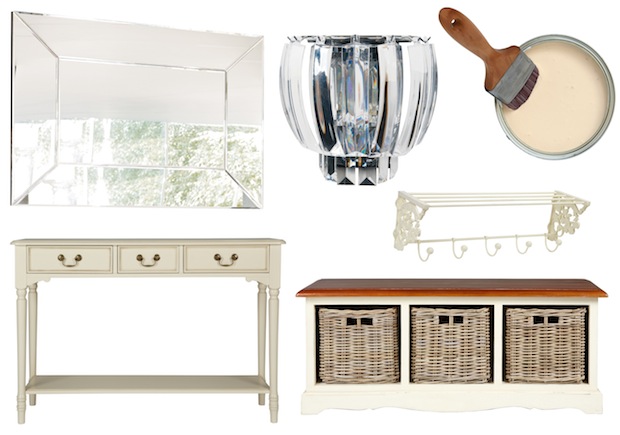 Gatsby Mirror /  Aria Wall Light / Biscuit Paint / Josette Cream Luggage Rack / Clifton Table / Bramley Hallway Storage
We hope you found our hallway guide useful, no longer shall our entryways be neglected! If you have any advice you wish to share, we would love to know in the comments below…