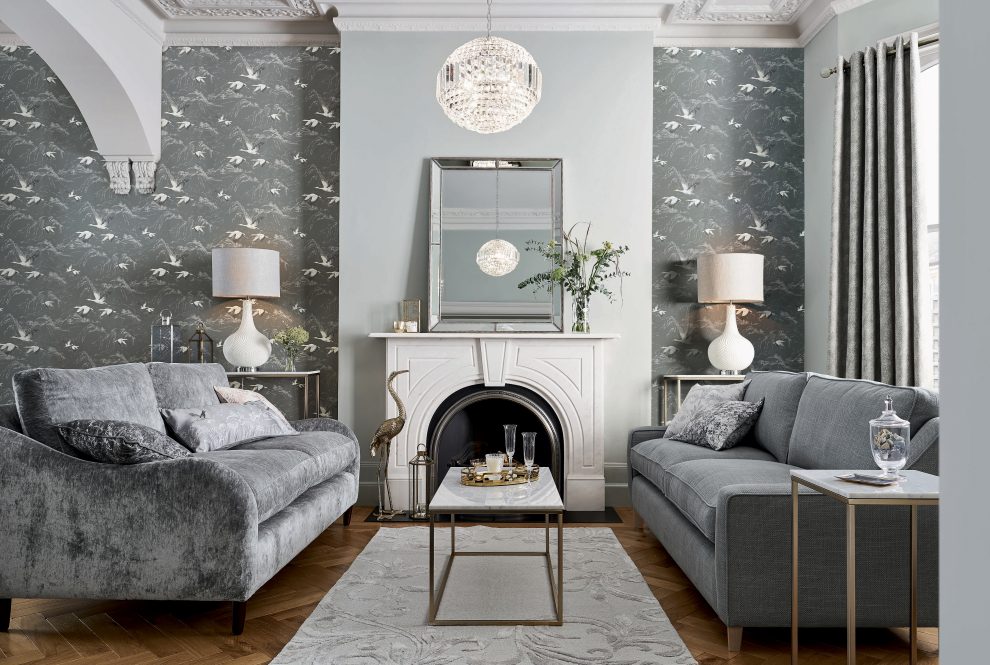 Our Refined Elegance collection uses hues of charcoal and steel to create a look with modern charm read more
Grey is a versatile colour that in recent years has been at the forefront of interior design trends and it's popularity shows no sign of slowing down this year. This love of greys has ensured that among the modern metallics and charcoal greys of today, there is a hue to suit any home.
Adapting well to almost any interior theme, grey is used in modern Scandinavian designs, country garden homes and elegant period interiors. Learn about the gorgeous ways you can incorporate stylish hues of grey and silver into your home.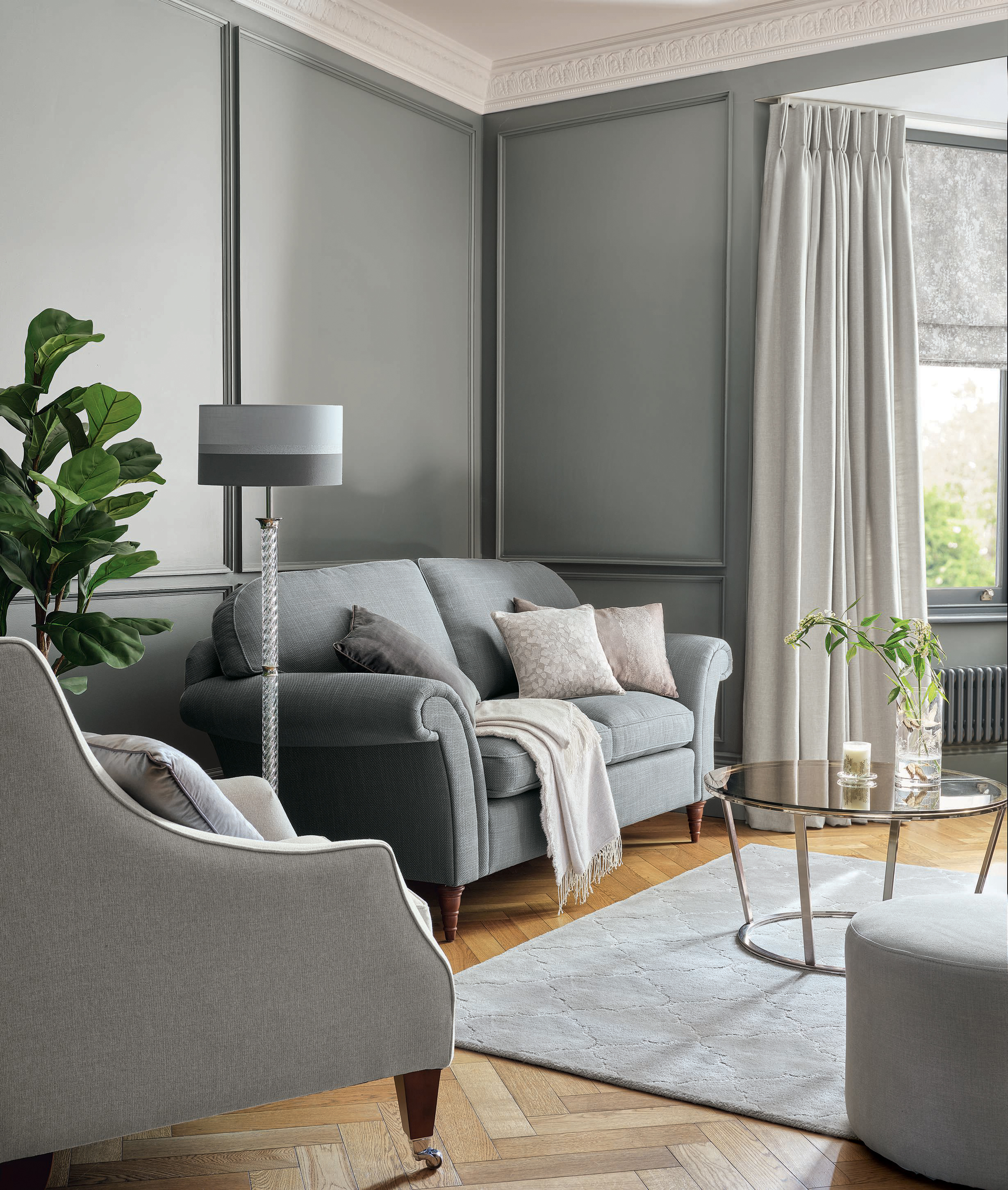 Layer your hues
When creating your initial grey palette, it's a good idea to make sure you have a least three variations of your primary grey shade so you can add some depth and contrast to your design. An easy way to us these shades is to use your middle grey shade for your walls, your darker shade as a framing shade and your light shade as an accent colour. Further highlight the grey in your rooms by using variations of your shade throughout your rugs, lampshades, cushions and throws.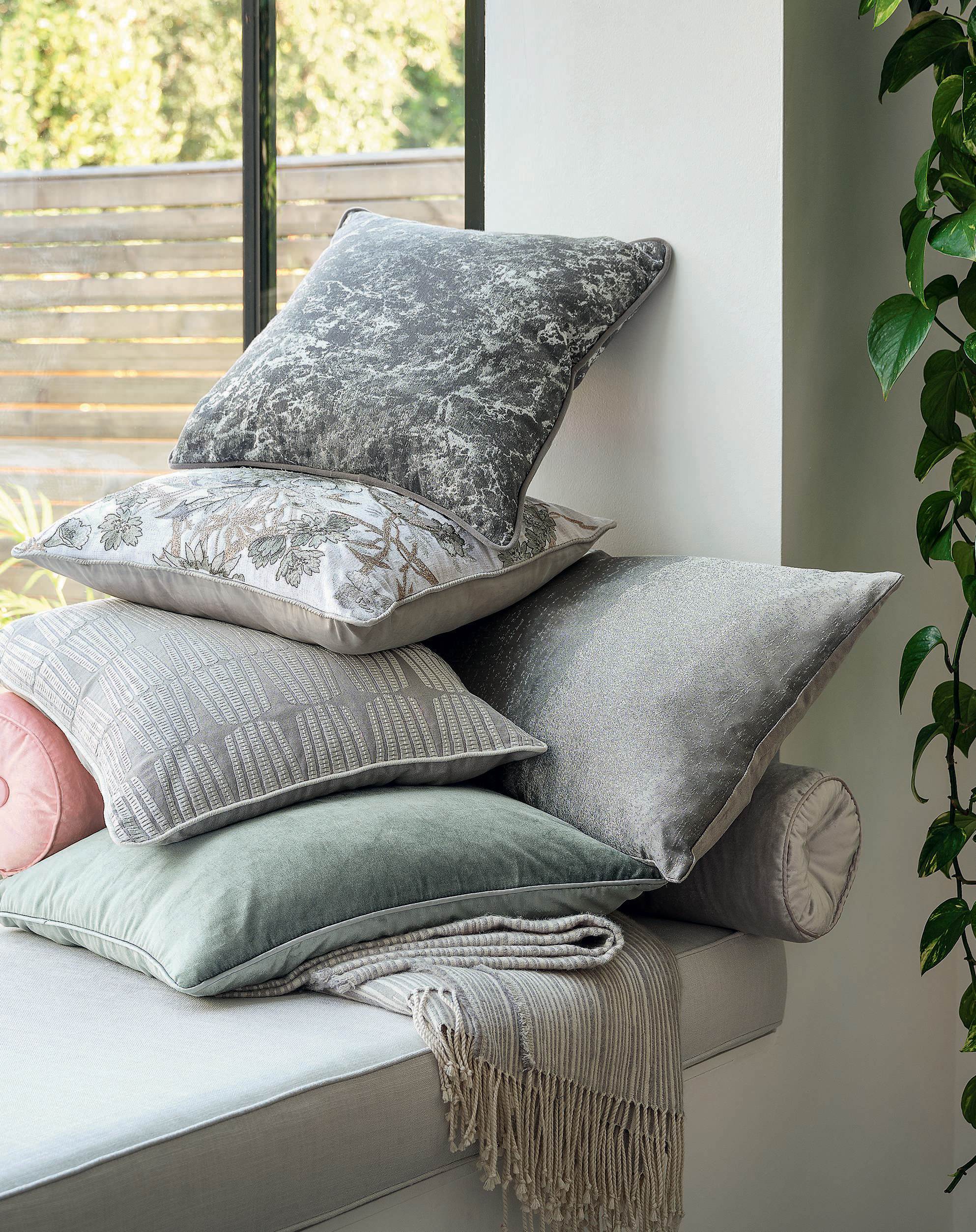 Textures and prints
If you want to add a bit of personality to your grey colour scheme but still want to maintain the simplicity of your palette, consider opting for some soft furnishings with textured material or a textured print. Embroidered cushions and curtains are great accessories for integrating a subtle print into your design without overwhelming the room. Embroidery, beading or textured fabric are also good for adding balance and interest to an otherwise flat colour scheme.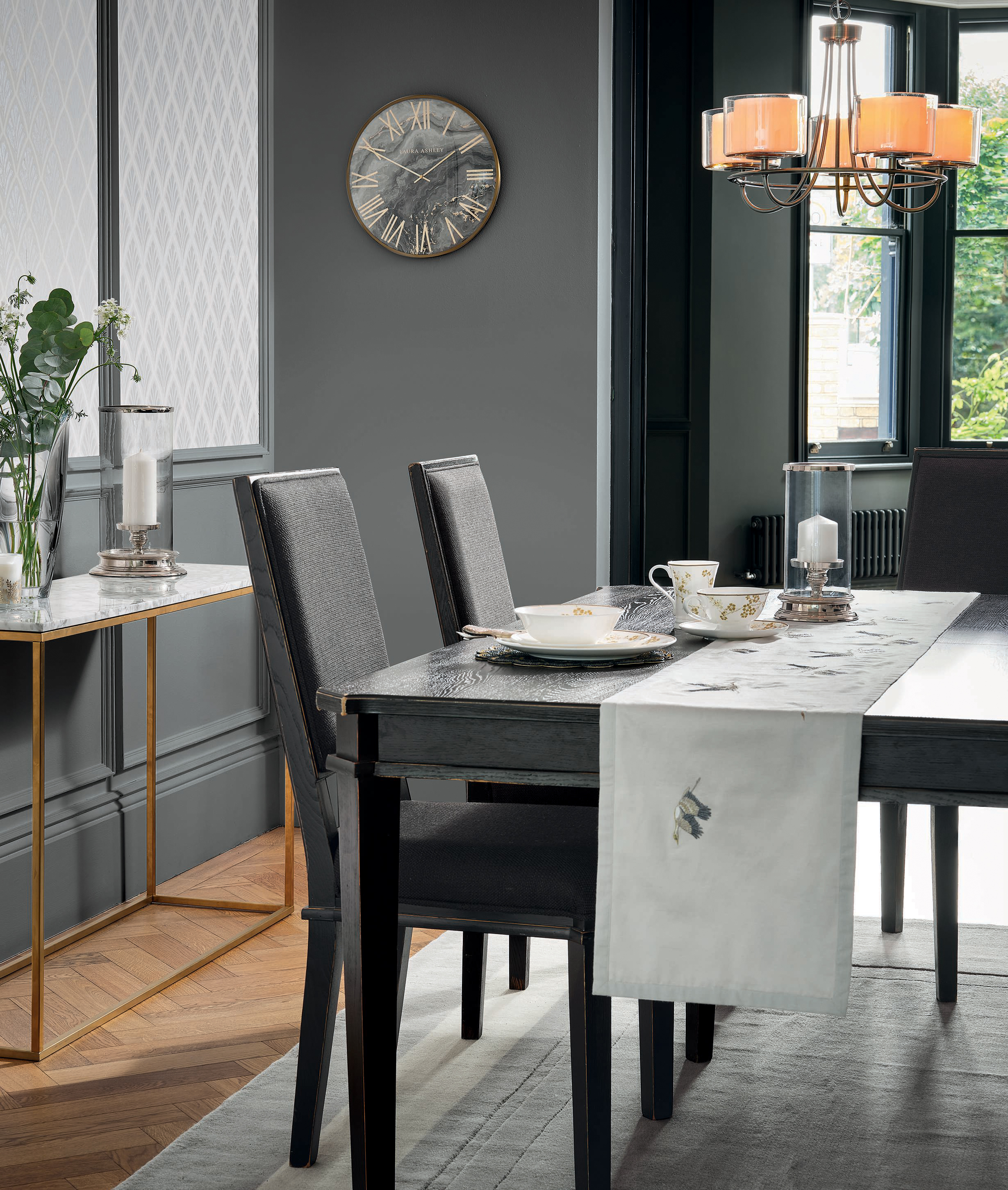 Use charcoal tones
This year, black and charcoal are set to soar in popularity among interior designers, following on from the success of other darker hues like midnight blue and dark green. Like these shades, charcoal grey pairs well with metallic accents of gold, silver and copper while being versatile enough to work well with colours from both the warm and cool side of the colour wheel.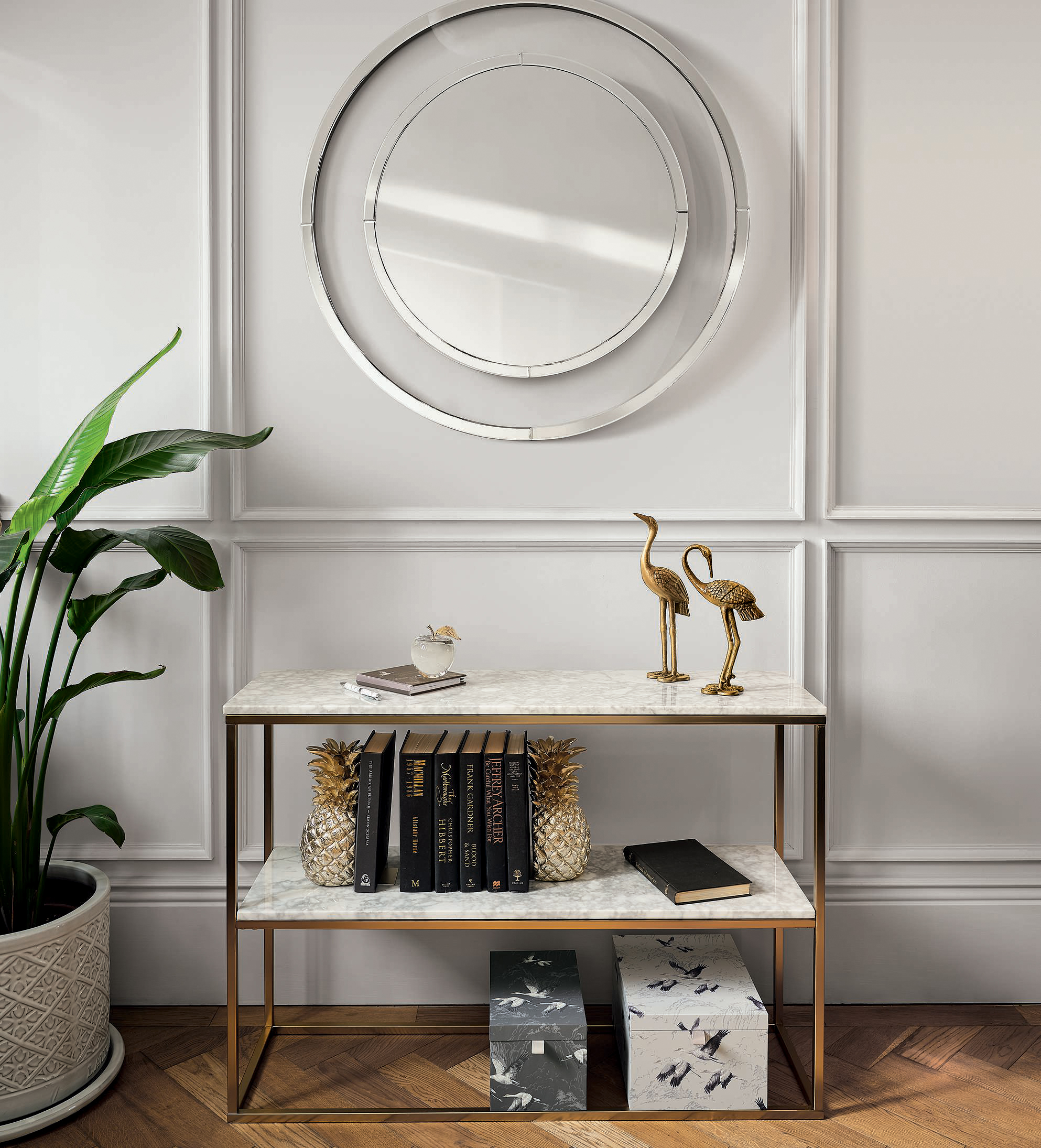 Incorporate metallic accents
To give your greys an opulent look, add some metallic accents into your design. Grey serves as the perfect neutral background—the colour itself is what's known as an 'achromatic colour'—meaning it doesn't fall to the cool or warm side of the colour wheel. This makes it a perfect colour for letting your accessories really shine. Whether it's the silver fittings on a pendant light of a pair of golden pineapple book ends, these accents are a great way to add an elegant touch to your grey interior.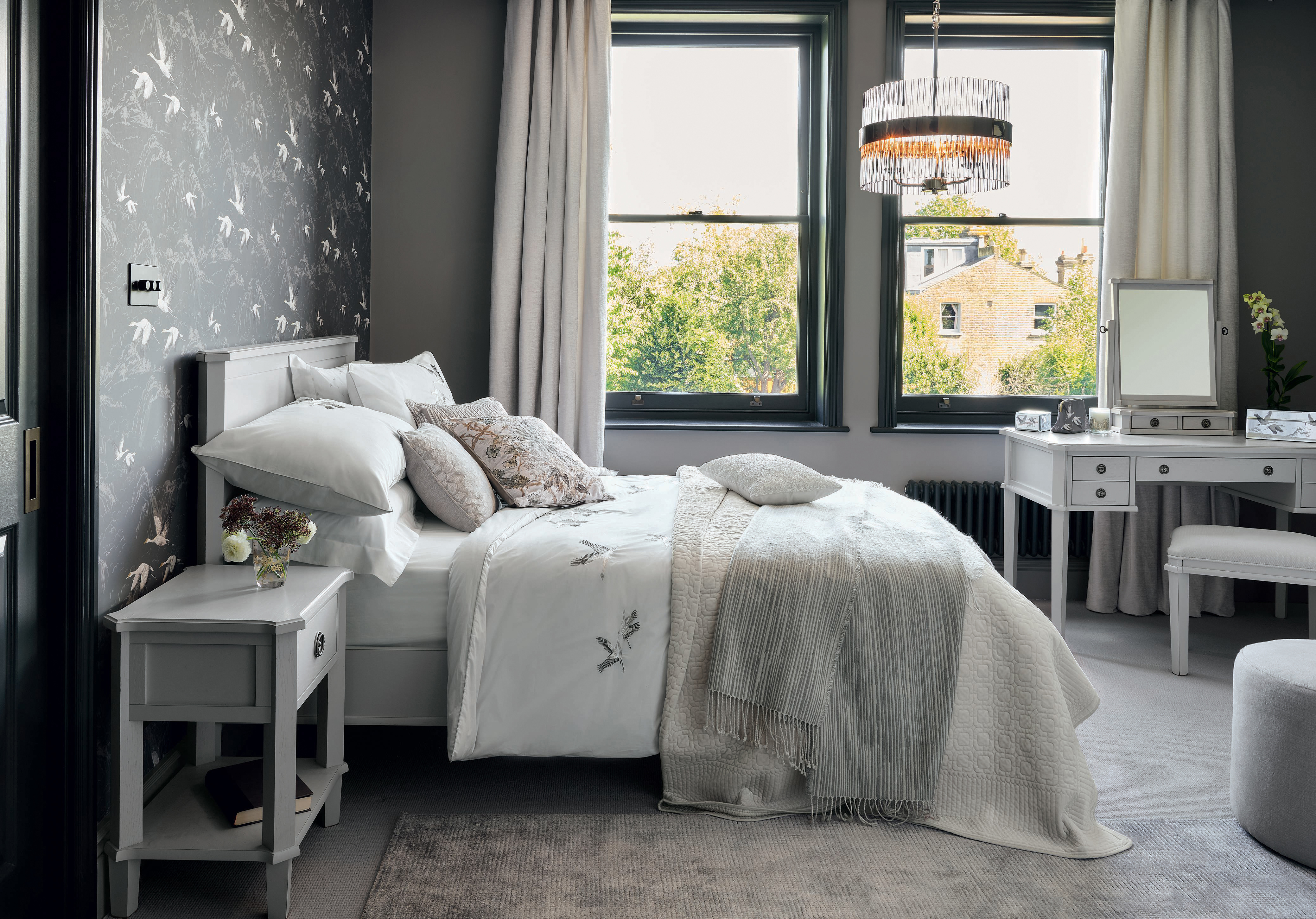 Use grey furniture
If you can't create contrast on your walls with different shades of grey, you can still add drama to your rooms by using grey furniture for your styling. When a white or black is too harsh, a dove grey or pale charcoal are great furniture shades to keep your interior space aligned with your grey colour palette. Pale grey furniture works especially well against a backdrop of dark charcoals and steels, so consider this when styling a bedroom or lounge area.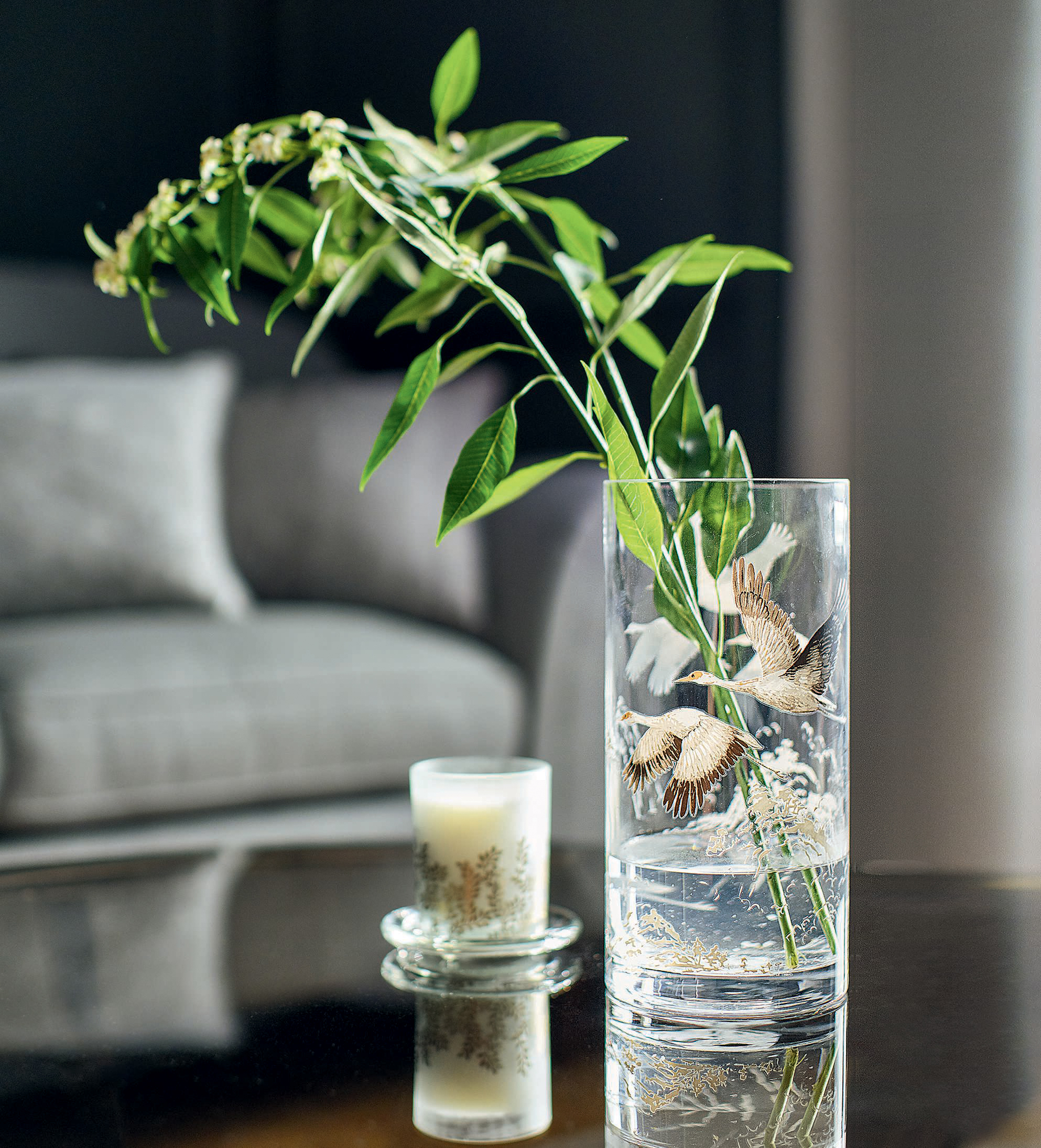 Add pops of green for impact
If you don't fancy sticking with a classic grey on grey scheme and want to add a bit more colour to your palette, consider opting for a bright pop of green. In-keeping with the current trends in design for earthy undertones, incorporate floral green pops into your design to give it a fresh and vibrant feel.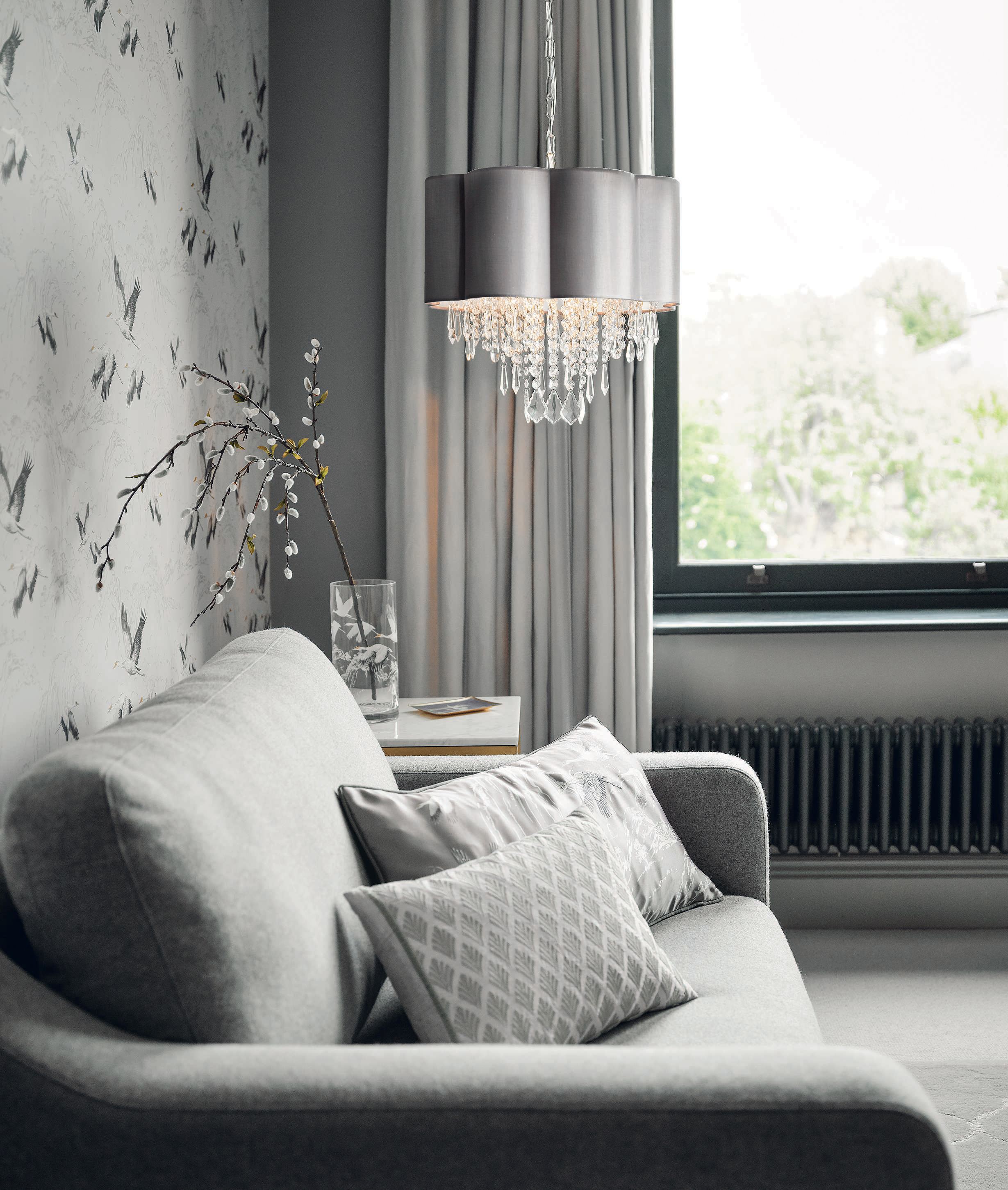 Check your lighting
When designing your grey interior it's extremely important to choose the correct lighting early on. Grey shades can change colour depending on the light you use— this is due to the fact that their undertone is mostly neutral. As a general rule the cooler the tone of your grey, the warmer the lighting should be. To control the tone of your light you will need to check the shade of your bulbs. Bulbs that are labelled as being warm or soft white are better for cooler grey hues and bulbs named bright or cool are better paired with greys featuring a warmer undertone.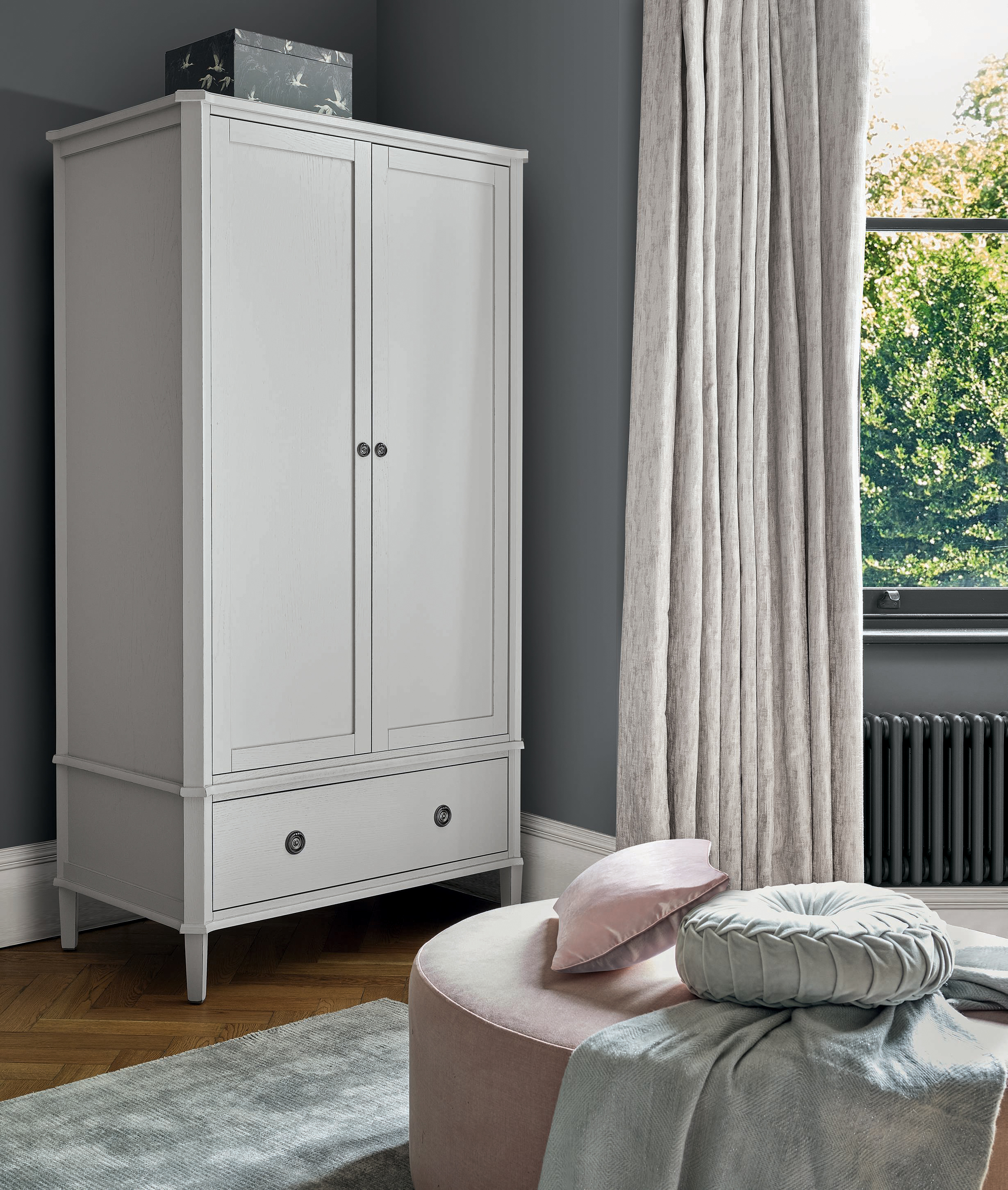 Complement with pastels
Like green, a pale pastel pink is another great shade for adding a pop of colour to an all grey colour scheme. While green provides a bolder colour effect, blush pinks provide contrast with a soft edge. It is best to use these pink shades on your soft furnishings like cushions, throws, faux bouquets, footstools and bead-spreads.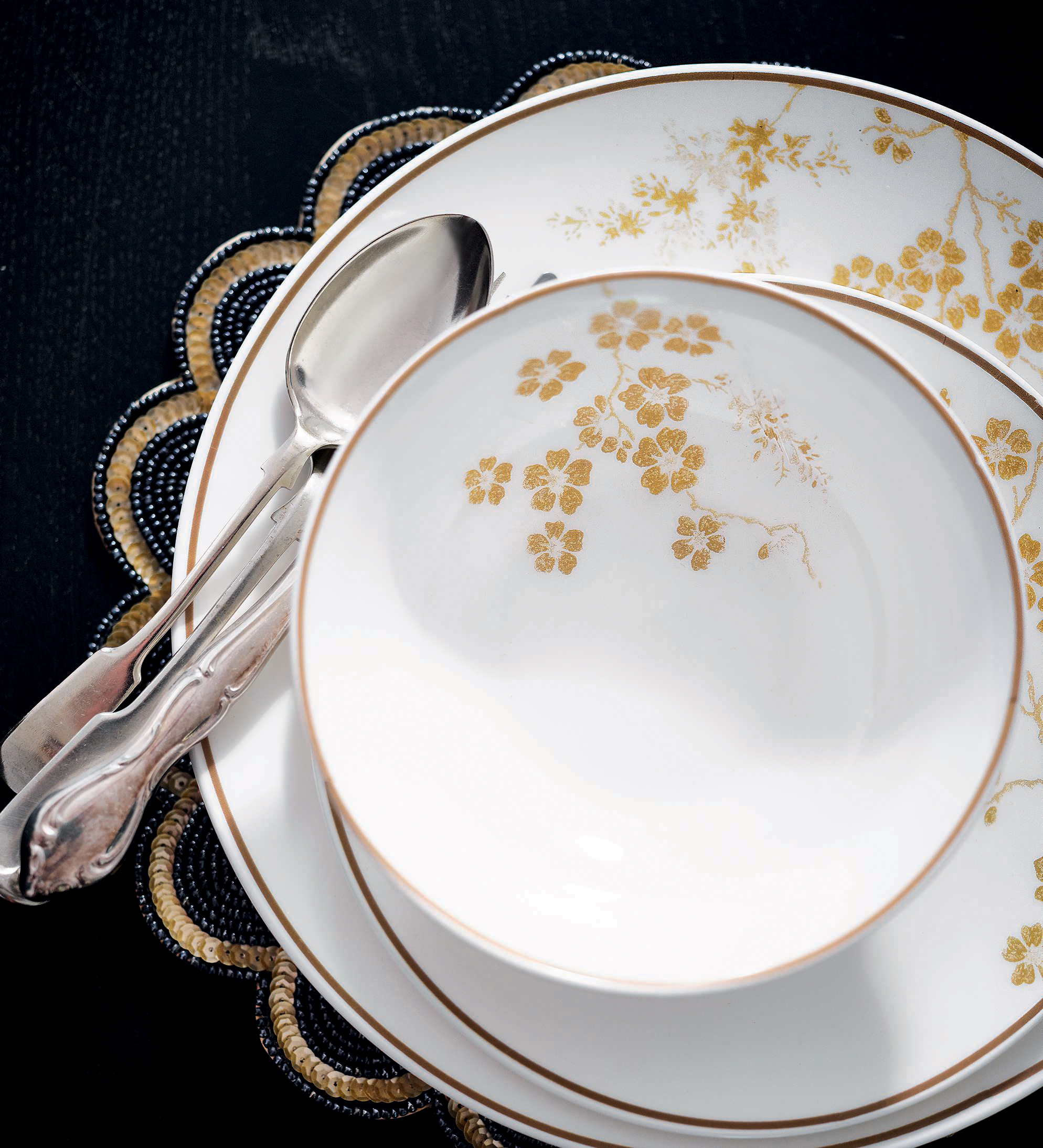 What do you think of our new Refined Elegance collection? Let us know in the comments below.