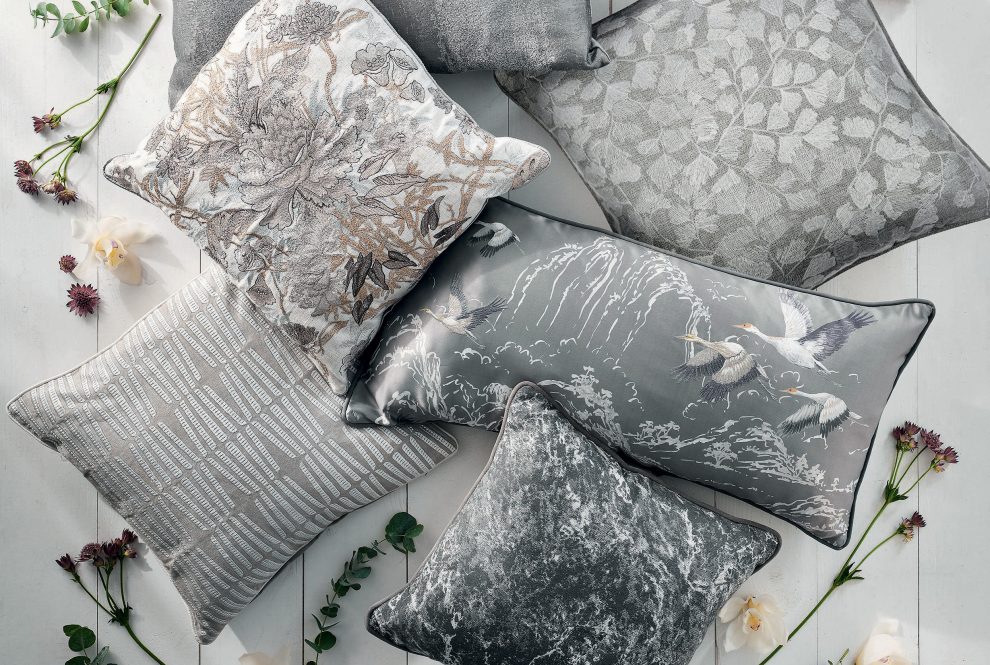 It's all in the finer details read more
When it comes to home decorating, the little finishing touches are what really give your home it's unique personality. It's those tiny embellished details that distinguish your furniture, soft furnishings and home accessories as being to your taste while adding texture and interest to your design.
Adding a bit of embellishment to your home has never been easier with so many little bespoke touches and finishes available for adding that extra 'wow' factor to your home. Here are just some of the embellishments you can add to your home to give it your own personal touch:
Tassels
Tassels are the perfect embellishment to give your home a more bohemian edge and look great when paired with rattan, cane and kubu. They are also a great option for dressing up a set of plain curtains or adding a bit of interest to a throw.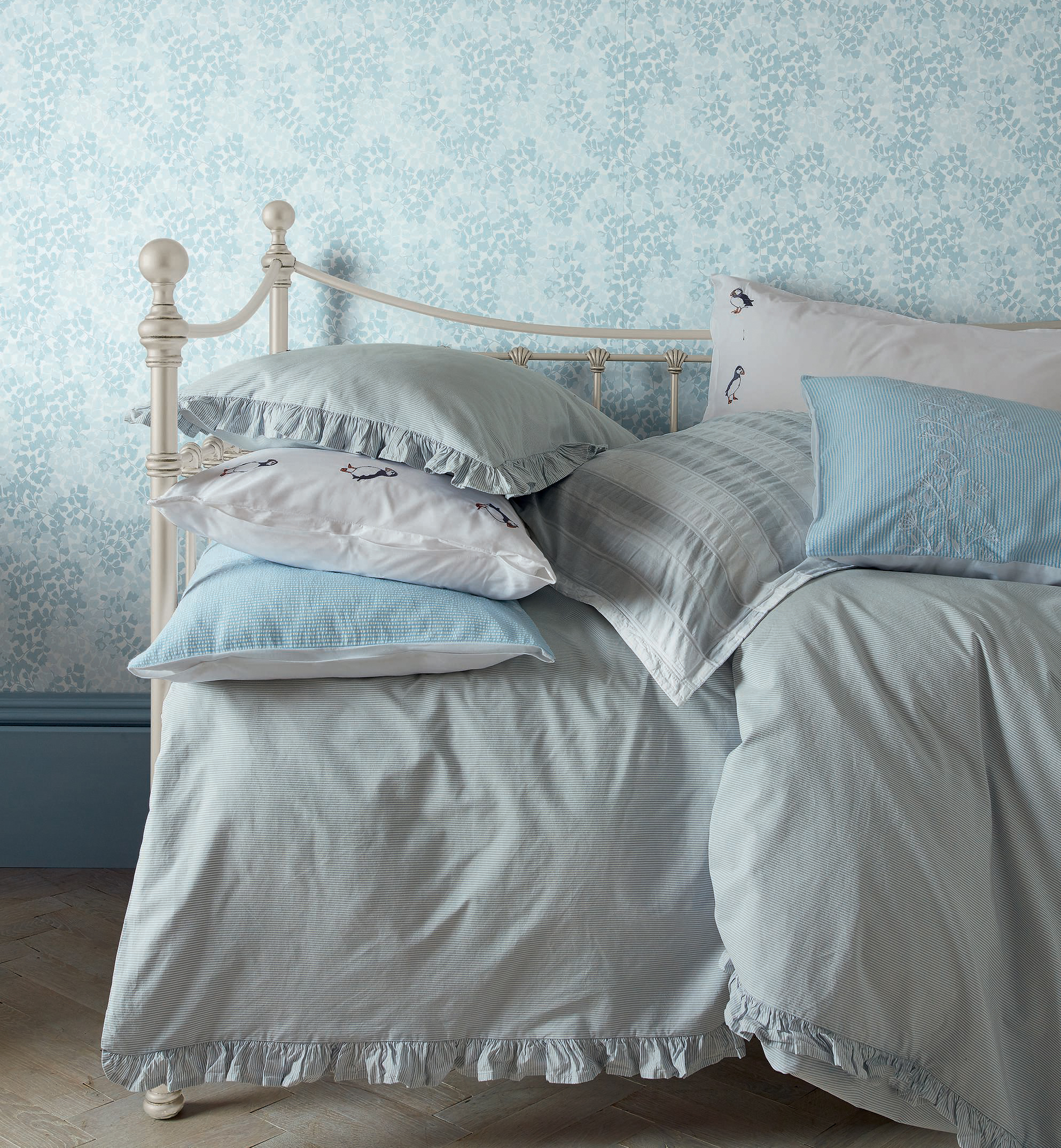 Frills
Both in the interior and fashion world we have seen frills making a major comeback. Adding a simple frill to a beautiful bedspread is the perfect way to give your bedroom a more homespun touch. Both frills and fringing on sofas and footstools are predicted to get big this year so get ahead of the trend now.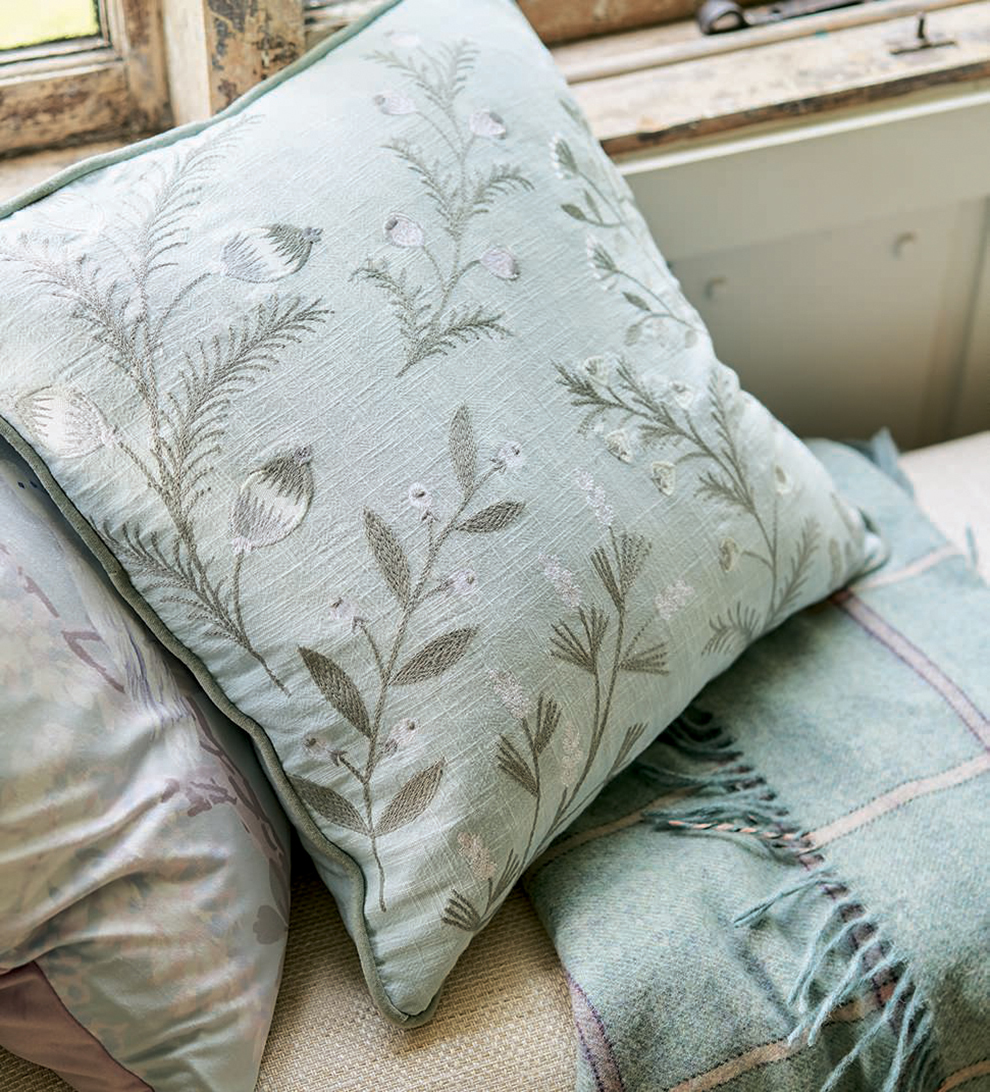 Embroidery
Nothing quite adds texture to a room like a beautiful piece of embroidered fabric. Whether you're incorporating embroidered cushions into your home or opting for a stunning set of embroidered curtains, there is just something about this artisan craft that makes any home look elegant and high-end. Embroidered designs can also serve as an inspiration for some of the patterned accents you use throughout your home's design.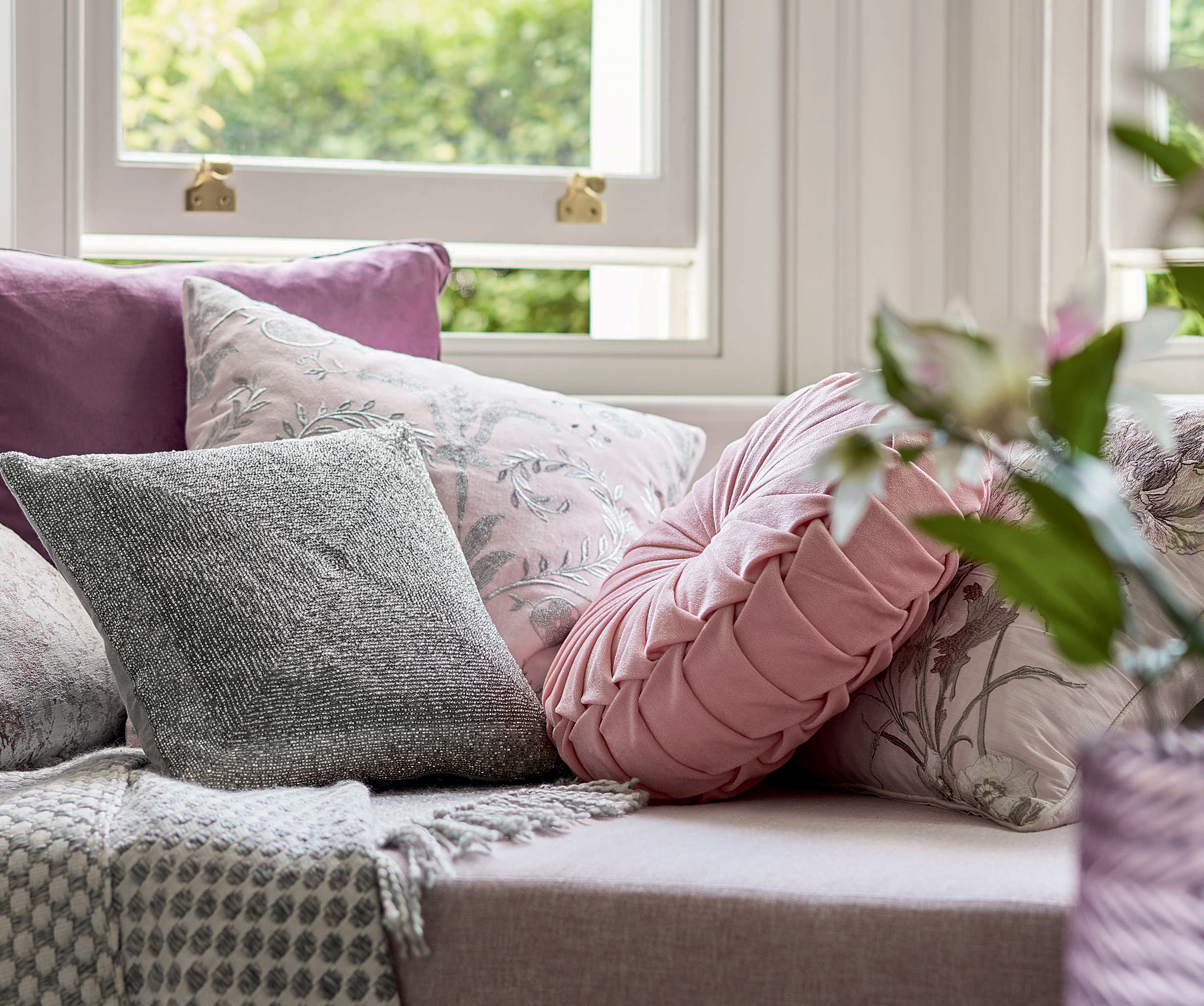 Beading
Add a touch of glamour and sparkle to your home by incorporating items with some beaded embellishments. Beading not only adds texture to a room but is also perfect for supporting the metallic accents in your interior due to their unique sheen. Add some beading into your home using decorative curtain tassels, beaded cushions, beaded fabric and beaded home accessories.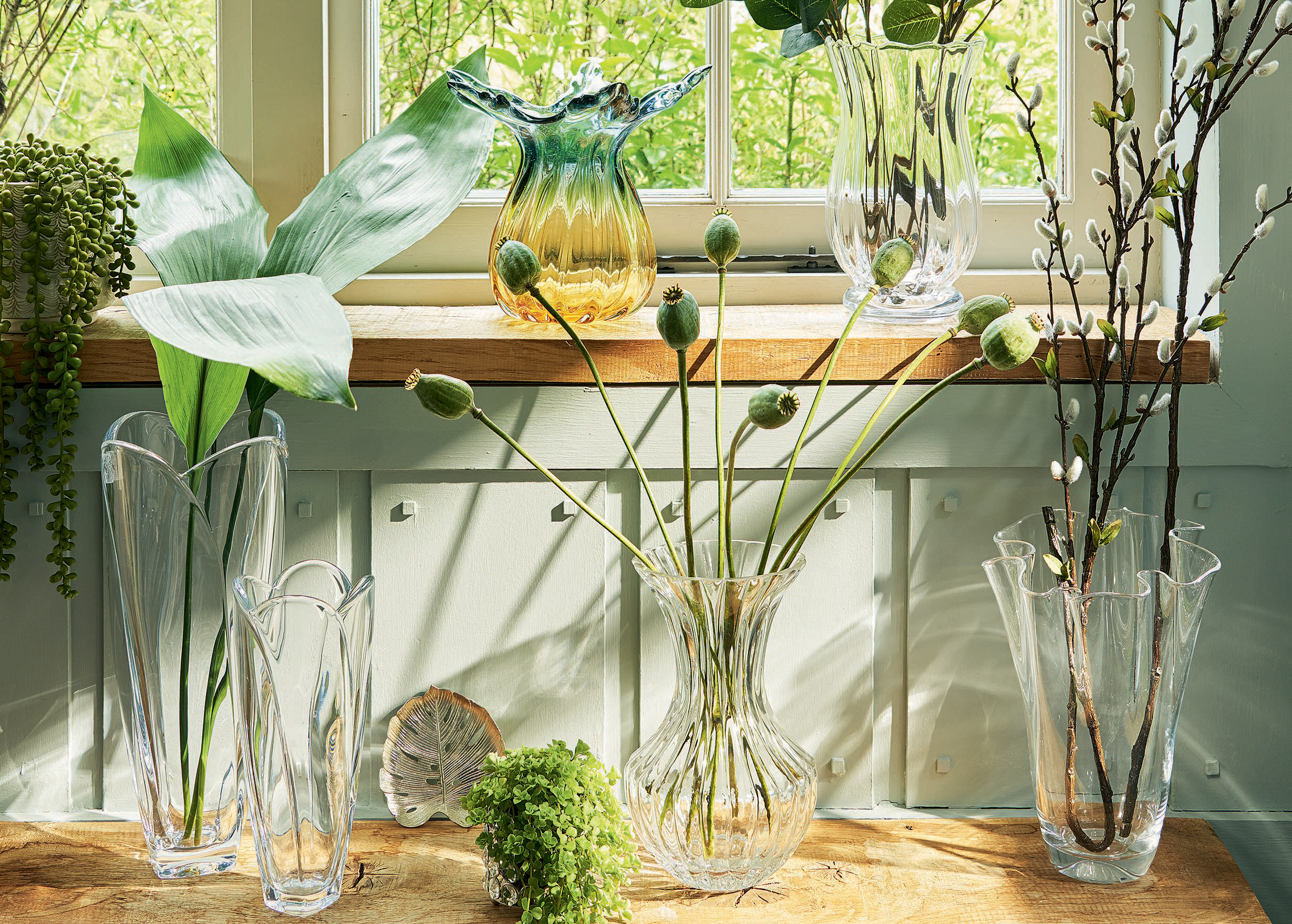 Decorative glass
Decorative glass, whether it be coloured or clear can be a great embellishment to add to an interior in need of a light, fresh touch. The reflective nature of glass makes it a great option for capturing and dispersing natural light throughout the daytime while acting as a romantic feature for filtering low lighting during the evening.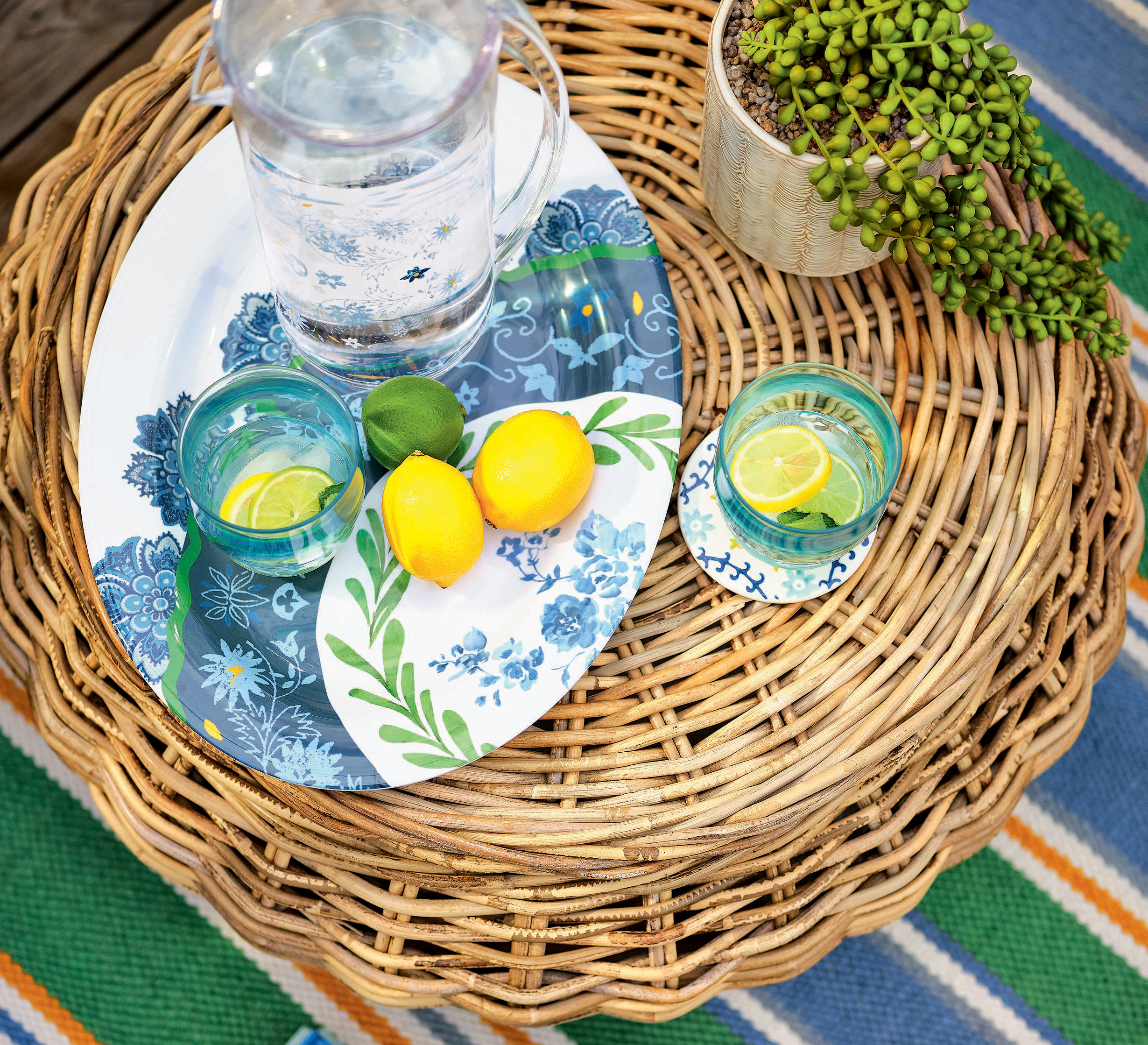 Natural Textures
With the shift toward natural colour palettes, natural textures like kubu, cane, seagrass, rattan, textured wool, driftwood and natural wood have become popular once more in the interior world. Use these textures to cement your neutral scheme or to ground a more vibrant colour palette.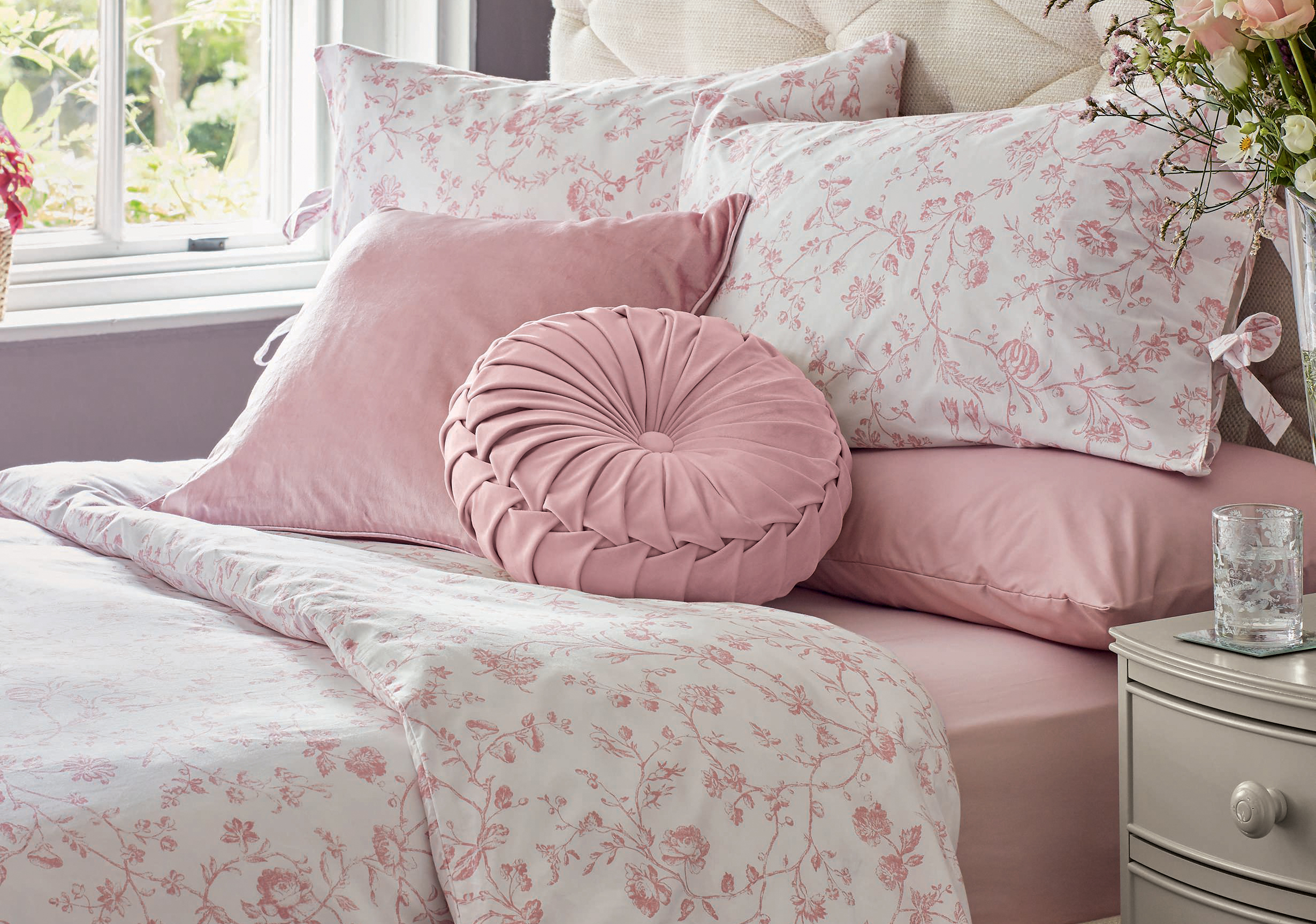 Intricate design
The intricate design of our Rosanna Dark Blush Cushion is impressive to look at. The interwoven fabric gives the piece a textural embellishment perfect for adorning any room with. When adding a bit of embellishment to your rooms look out for unique items like this to give your home a more bespoke look.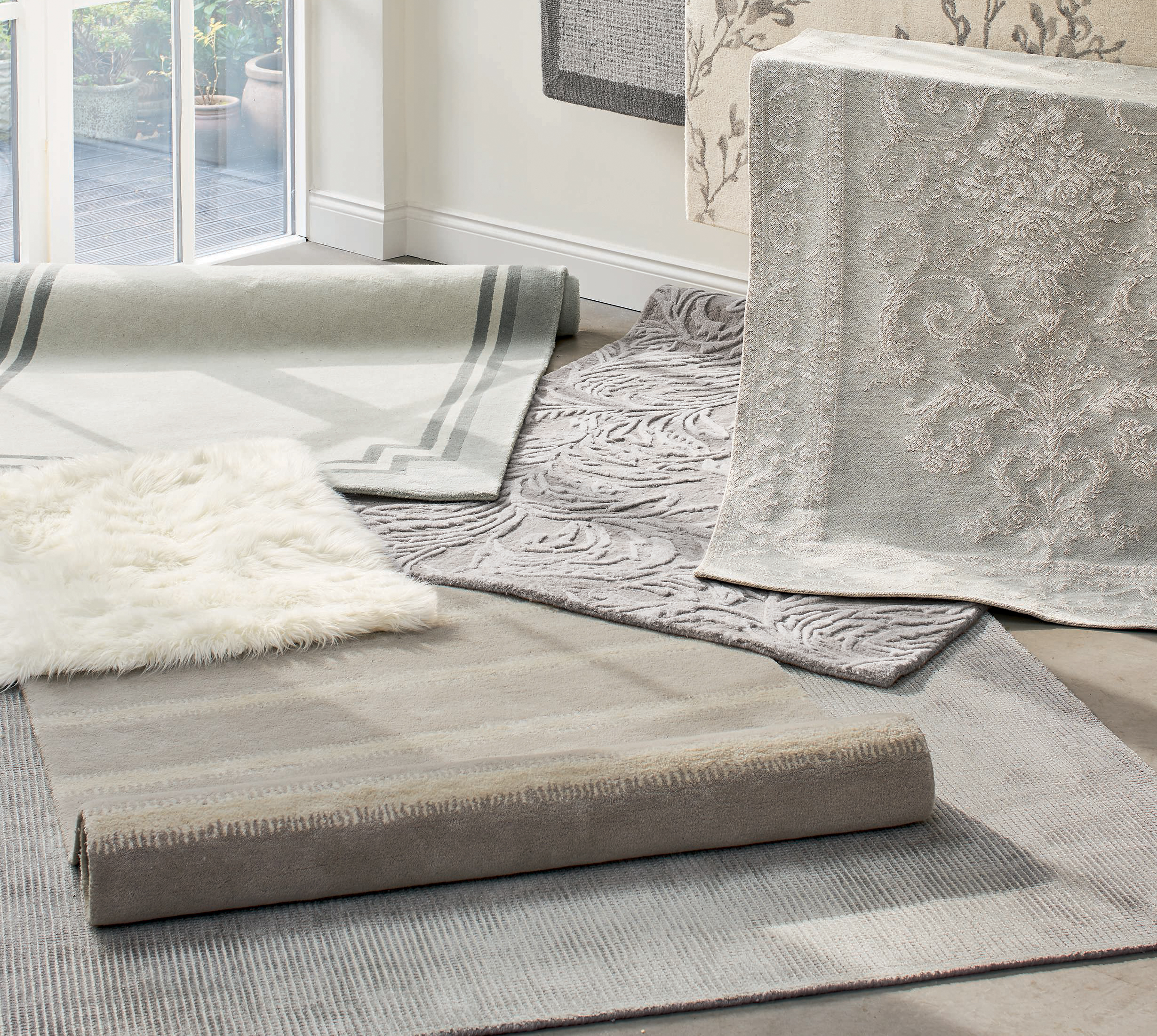 Natural fibres
Natural fibres, like natural textures, are perfect for grounding any colour scheme and will add that extra little touch of embellishment to a room craving some texture. Look out for rugs and throws with a textured look to add a more homespun and natural feel to your interior. Popular textures at the moment include weaved cotton, textured wool and faux fur.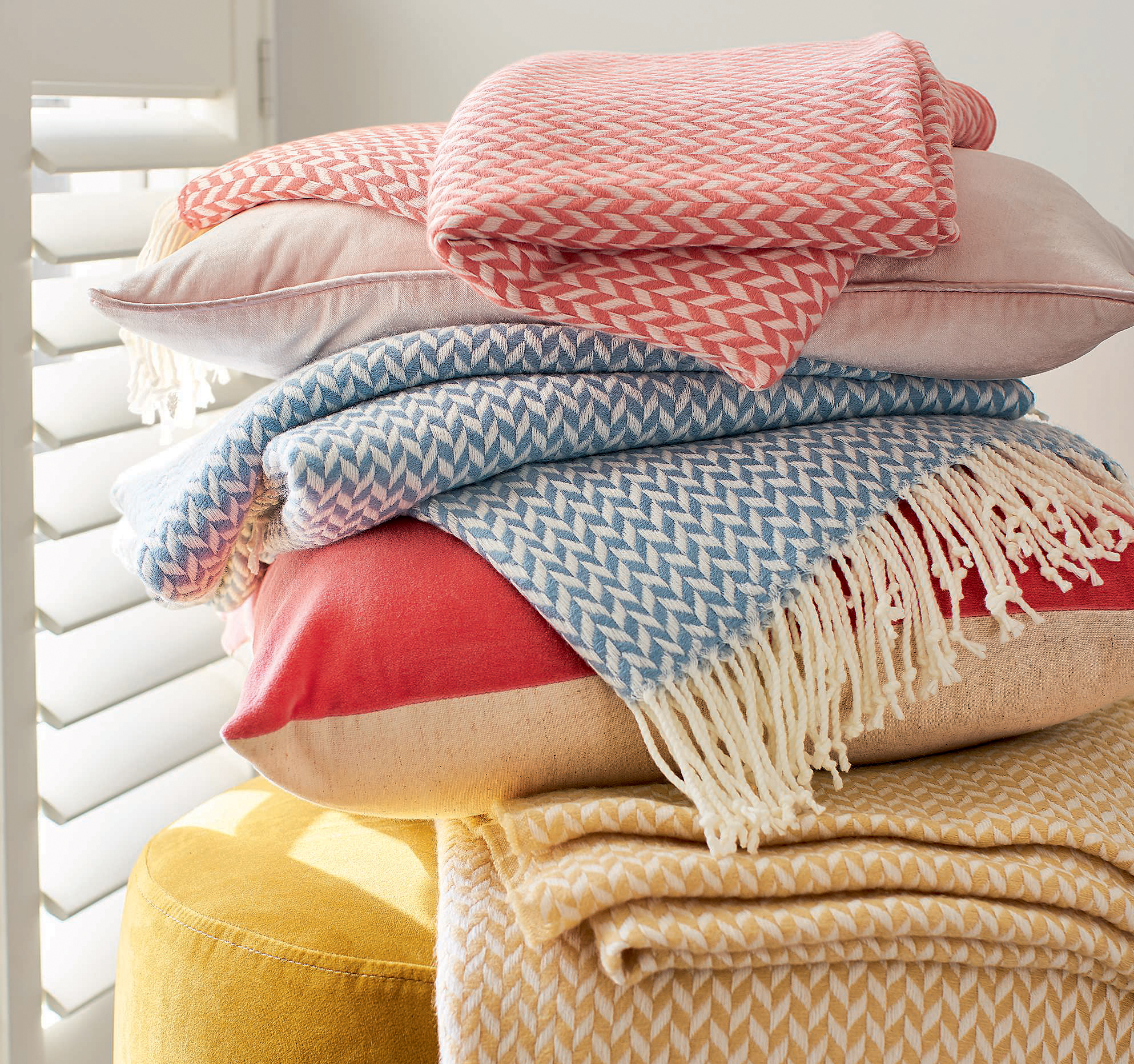 Playful patterns
One of the easiest forms of embellishment you can add to any room in your home is a striking pattern. A bold print is the perfect way to project your interior style preferences and add some playful interest to your home.
Which embellishment trends have you incorporated into your home? Let us know in the comments below.