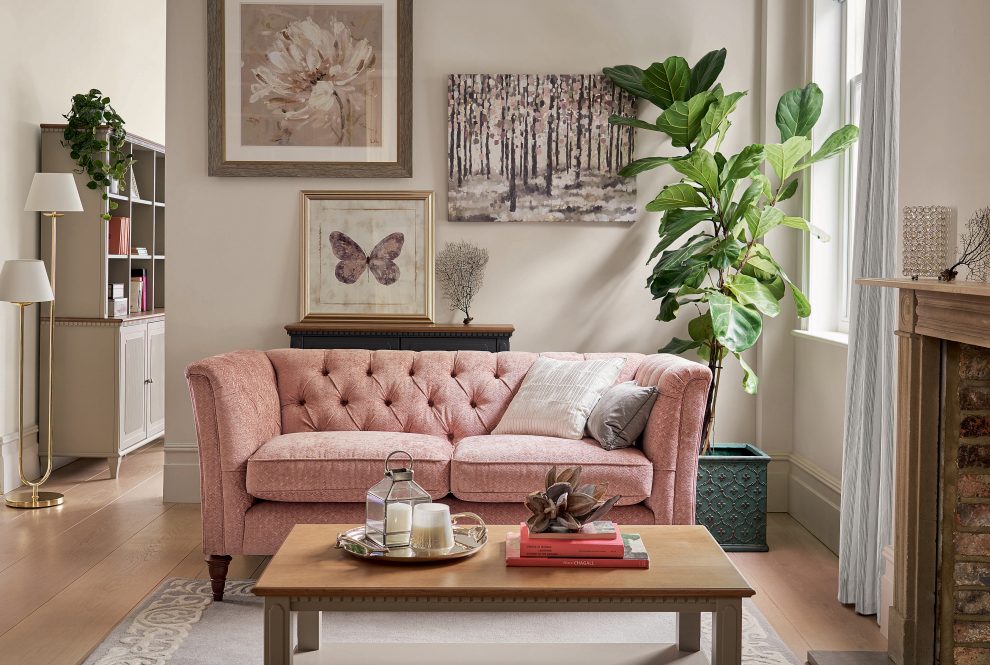 Incorporate pink hues into your home with ease with our easy tips. read more
As warm, earthy shades become more popular than ever, shades of pink are finding their way into homes everywhere. This versatile colour pairs perfectly with hues of grey, deep red, purple and mint green—creating some stunning looks that will make any guest sit up and take notice. Learn how to work modern pinks—like dusky rose and blush pink—into your home to create a modern and stylish interior.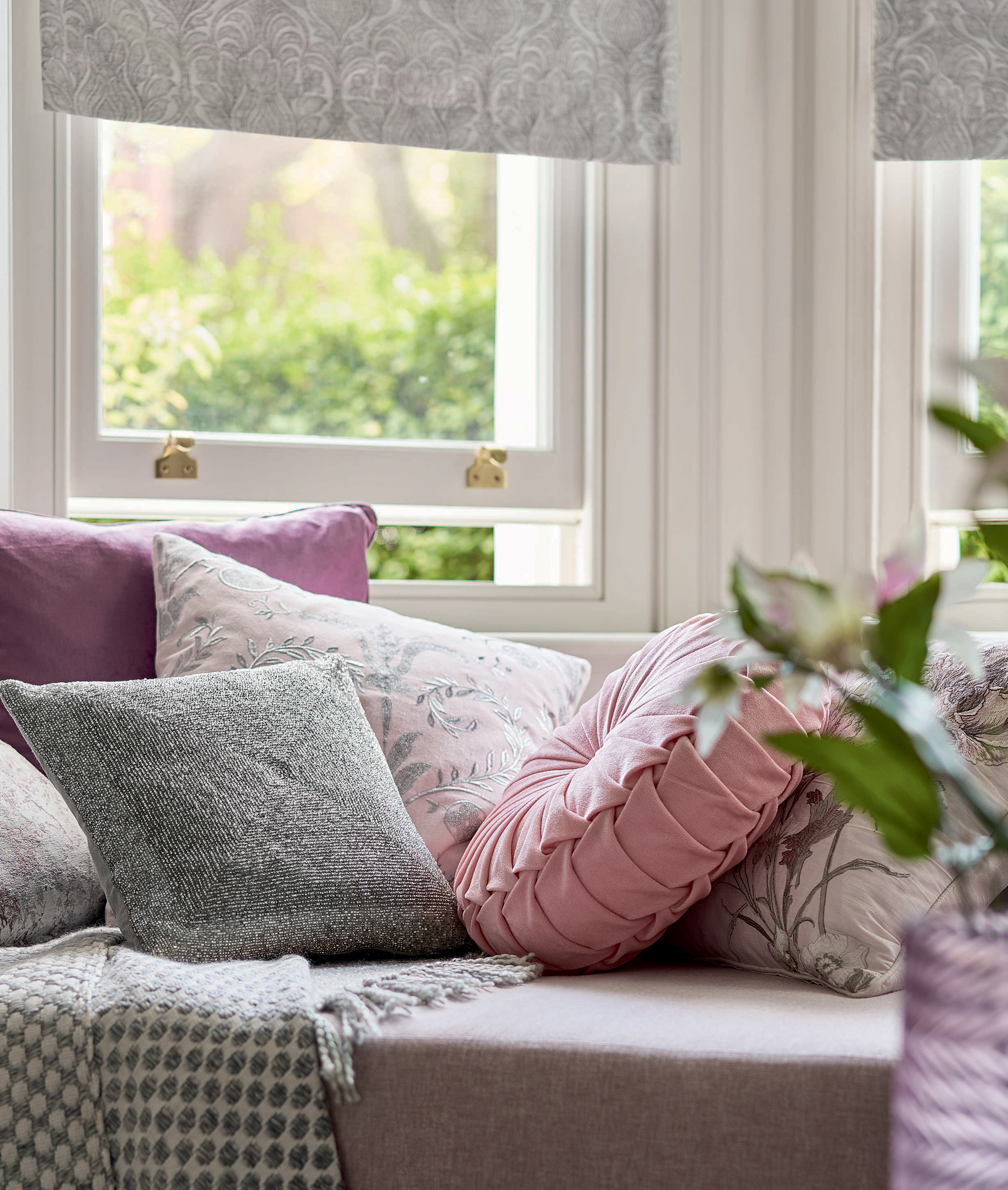 Pink pillow accents
If you want to incorporate the colour pink into your home's colour scheme, consider using it as an accent. Scatter cushions are the easiest home accessories to swap into your interiors to give your home the pop of pink it's craving. This season favours pinks with a more earthy undertone like dusky rose or blush pink. When it comes to accessorising with pink cushions, try playing with texture to give your room a bit of depth and interest. Velvet and satin tones pair especially well with gold and copper accents for an opulent, modern look.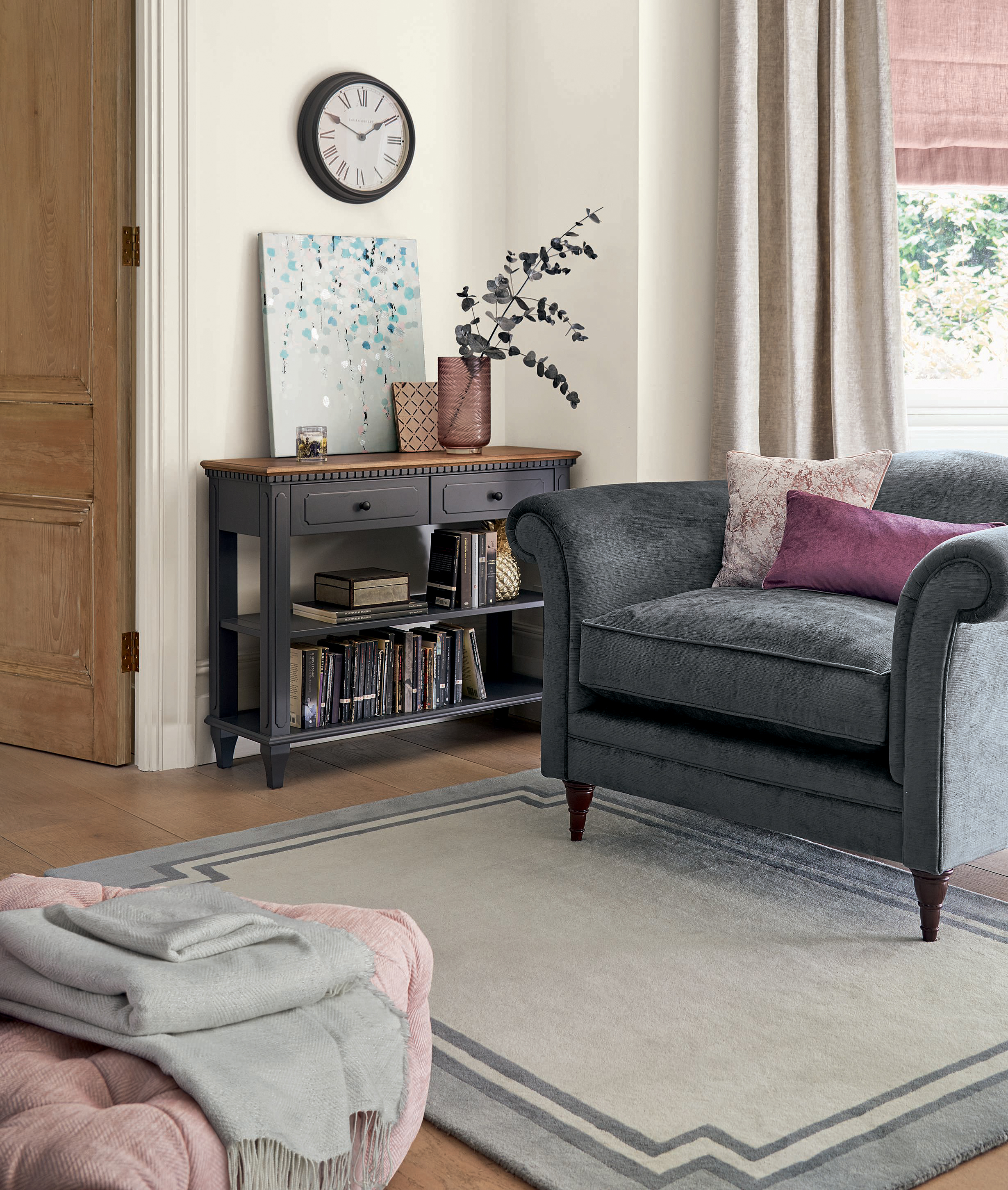 Mix and match pink hues
Bring a bit of contrast and drama into your rooms by mixing and matching different variations of your hues. Even differently toned shades work well. In our Graceful Living collection we ground our palette in blush pink, adding accents of dusky rose, pastel pink, violet and amethyst. This variation of shades and textures is perfect for any style-forward home and is in-keeping with modern trends—gravitating toward more colour and textural variation.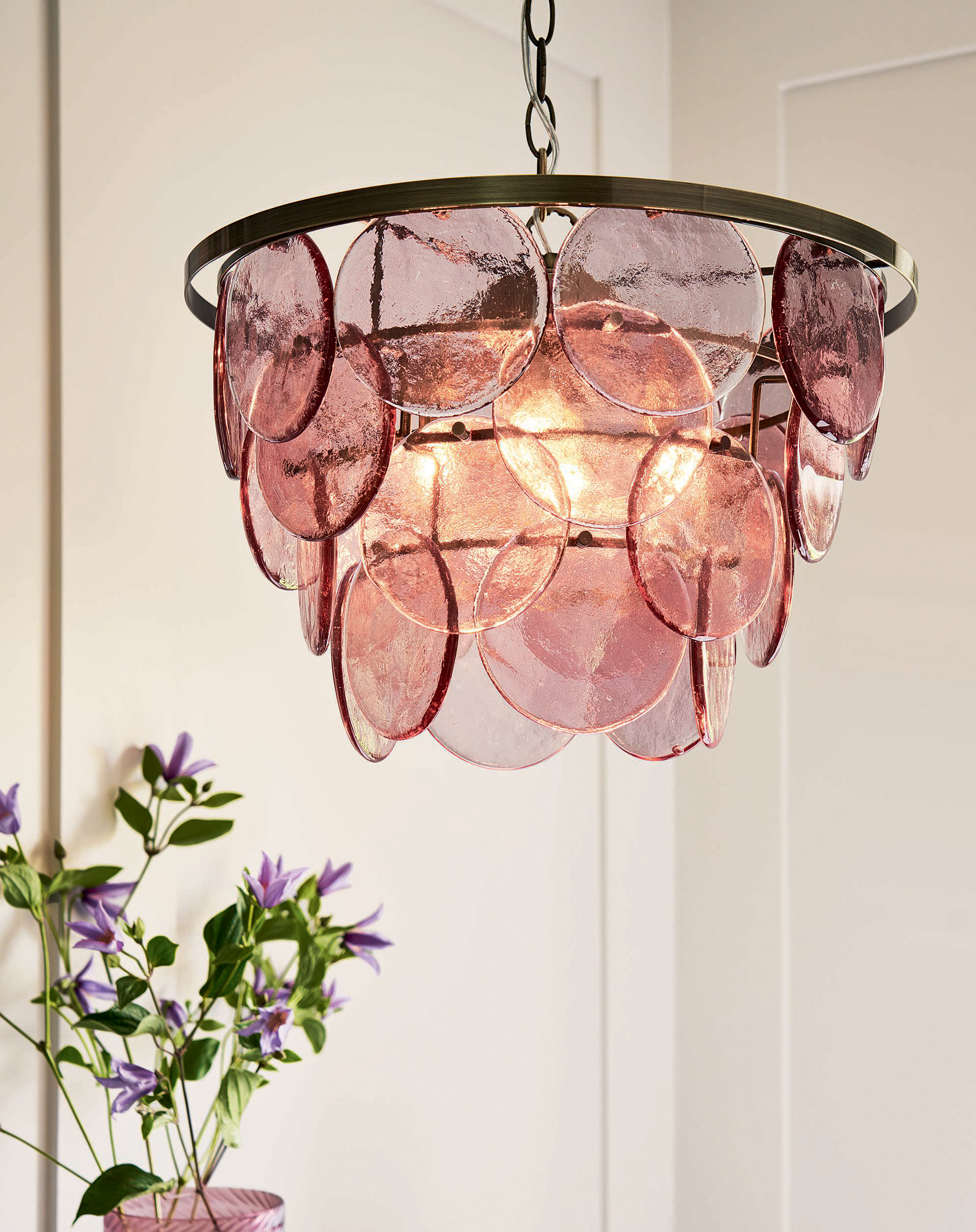 Pink Statement lighting
Lighting is the perfect home accessory for accentuating the stylistic elements of your room. Period architecture can be highlighted using a stunning chandelier or a modern kitchen can shine by incorporating a geometric pendant light. On top of experimenting with style, using coloured statement lighting is a great way to add a colourful focal point to a neutral scheme or the perfect way to incorporate another shade of pink into a warm tonal interior scheme. To give your pink lighting a beautiful glow, bring out the warmth of the shade by opting for a 'warm' lightbulb rather than a 'cool'. This will add a romantic atmosphere to your interior by giving it a cosy, homespun feel.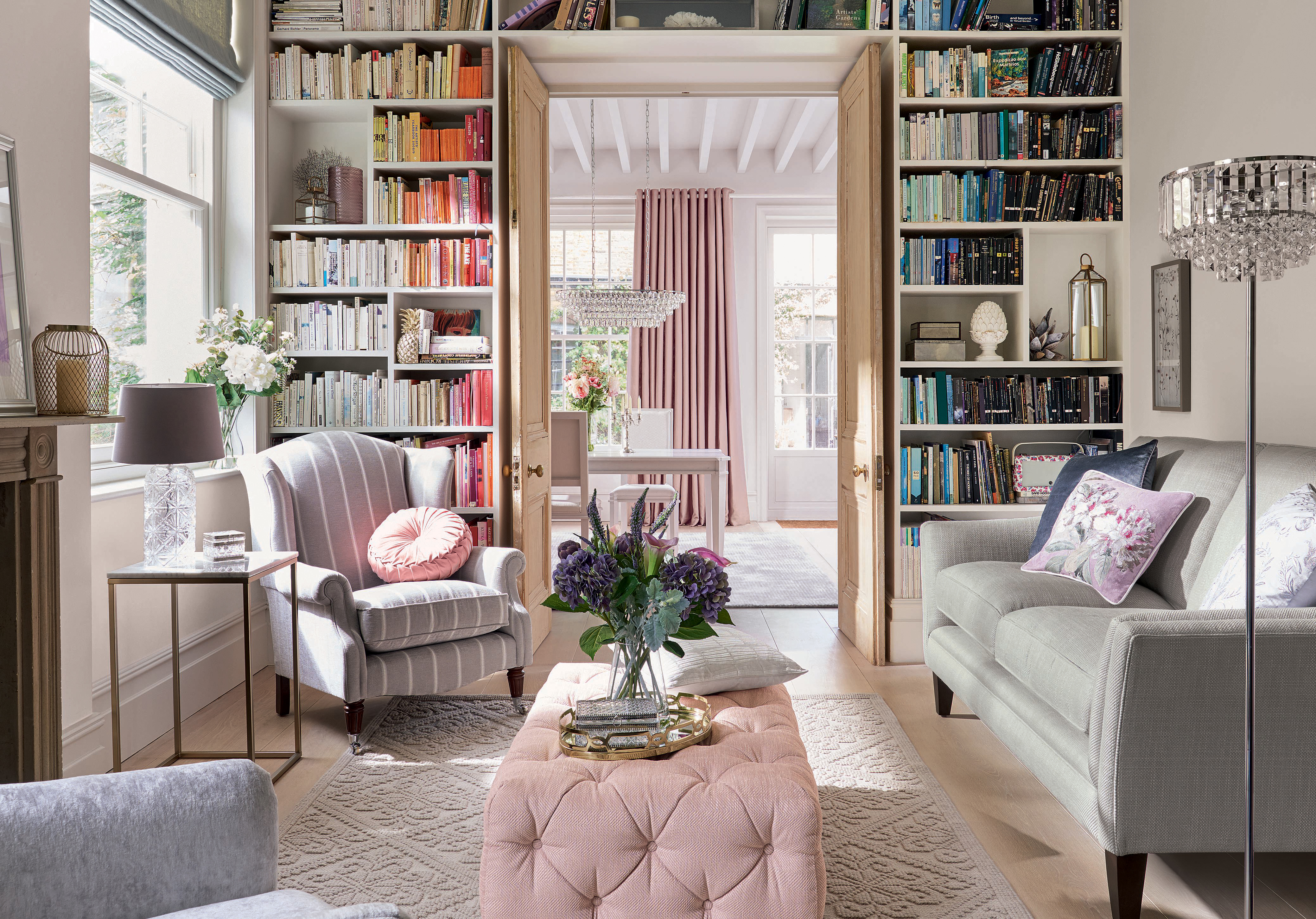 Blush pinks for a cosy look
Blush prink is the primary palette colour in our Graceful Living collection and is the perfect modern pink shade for creating a cosy, contemporary look with style and flair. Blush pink adds a softness to grey colour schemes while providing a subtle pop of colour in more neutral rooms. To create impact with the shade, pair it with colours from the opposite side of the colour wheel. For a modern, abstract look blush pink is great against deep midnight blues. To give your blush pink a Parisian spin combine the shade with black and white.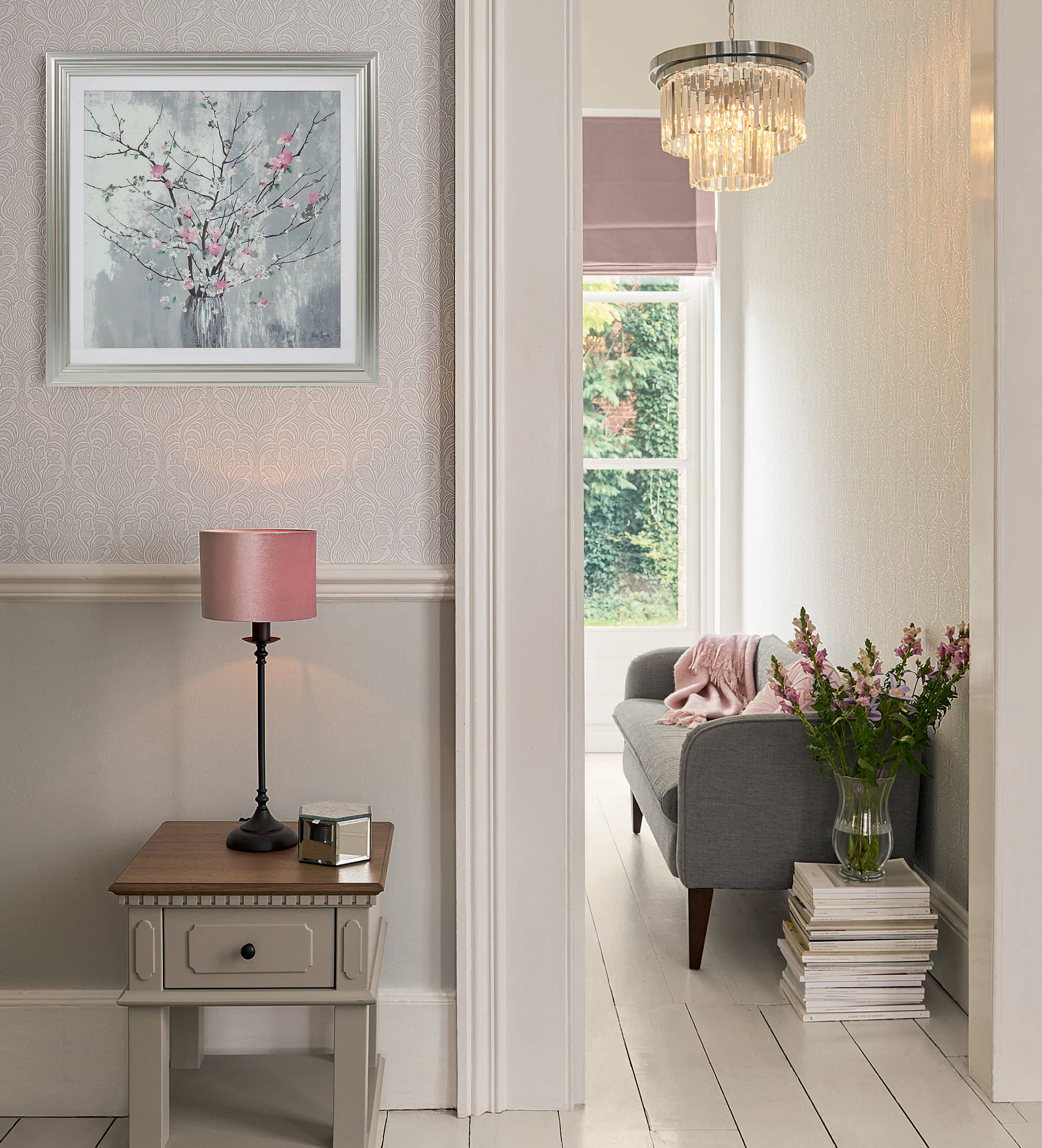 Dusky pink with grey for a modern look
Dusky pinks and rose gold shades are in vogue at the moment due to their earthy brown undertones. This colour is a perfect match for grey and charcoal interiors, offering a pop of colour that is not bright and loud but subtle, understated and luxurious. This pink shade often works well on textured fabrics—giving any room an opulent look. The shade also pairs perfectly with warm metallic accents of gold, copper and rose-gold.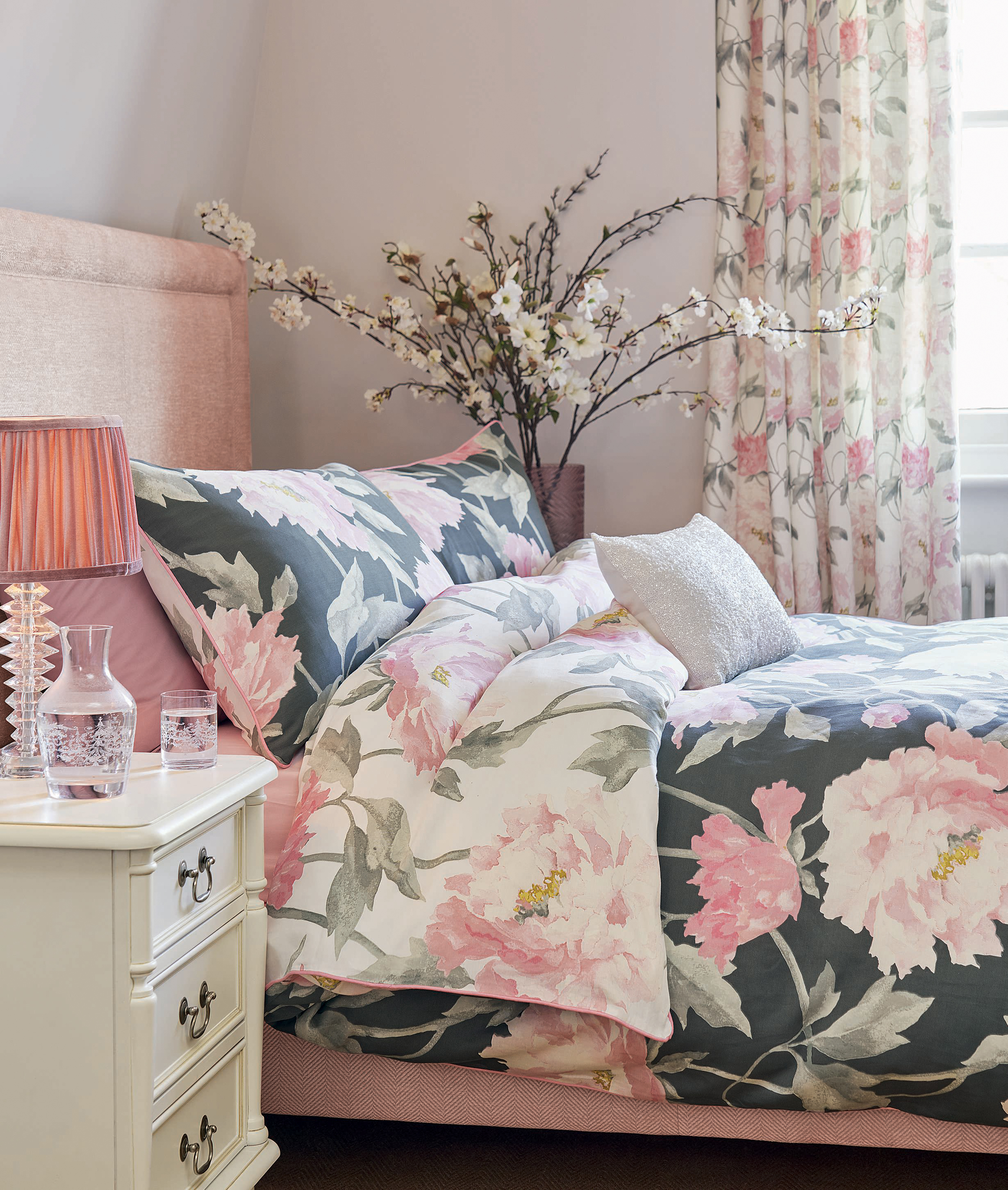 Play with pink patterns
This year there's been a big move toward using bold florals and large scale prints in the home, so don't be afraid to play with pink prints when styling your interiors. Dramatic and bold, the Peony print of our Graceful Living collection features a large scale floral design—perfect for mixing and matching with pink decor to make a statement in the home.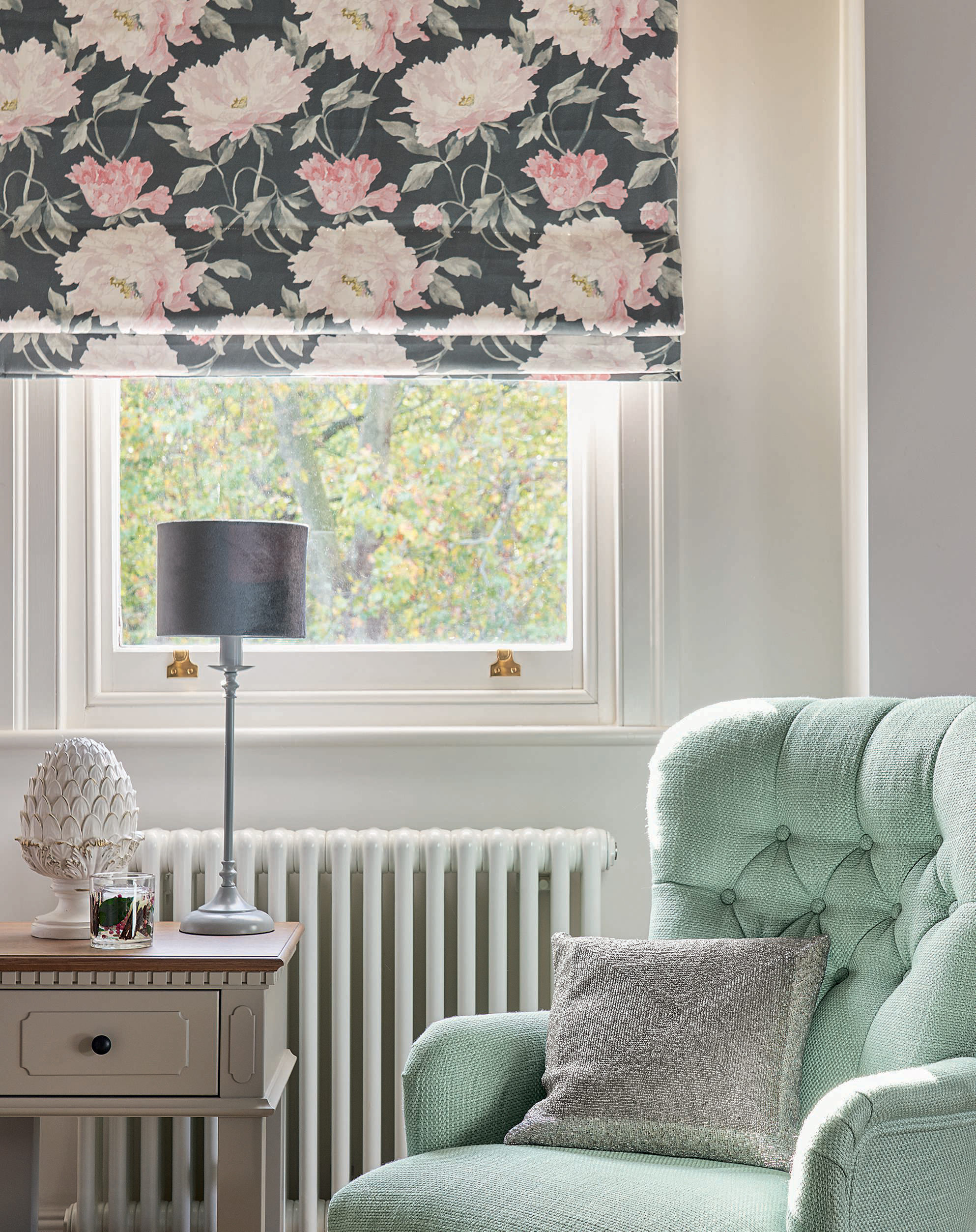 Pair with green for a chic look
To create a chic, pastel look match your modern pinks with hues of green. Pink is a versatile colour that works perfectly with both complimentary and opposing colours from the colour wheel. By matching modern pinks with green hues you can create a number of gorgeous interior looks in the home. If using a dark green it's best to use a dusty rose shade for a romantic, low-lit look. These shades will also give your room a more earthy palette, perfect for combining with light wood accents for a more minimalist, Scandinavian look.
For a more country garden look, consider using a lighter shade of green like mint or Eau De Nil. A pastel green and blush pink are perfect for pairing with white period furniture, cream furnishings and natural wood accents.
Would you like to incorporate the colour pink into your colour scheme? Let us know in the comments below.