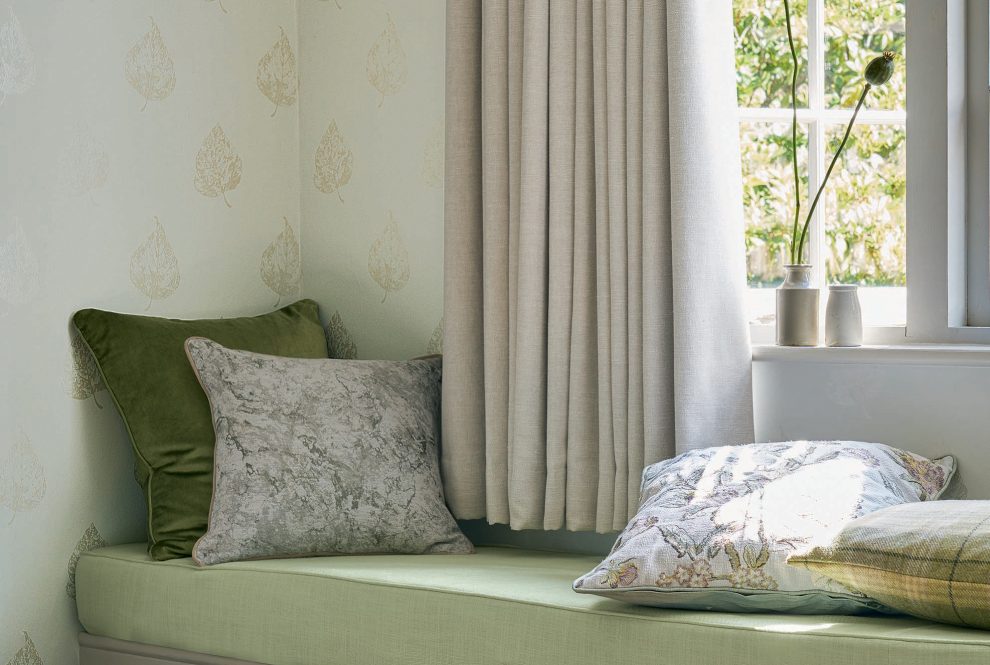 We talk about the hottest new colour palettes to come out this year read more
From hues of modern pink to shades of classic blue we take a closer look at some of the most stylish colour palettes to use in your home this year. Each with their own style and sensibility, the colour palettes from our Parterre, Graceful Living, Refined Elegance and Nature's Palette collections are perfect for anyone looking to add an elegant, Laura Ashley touch to their home. Find out more about our stunning new colour palettes below: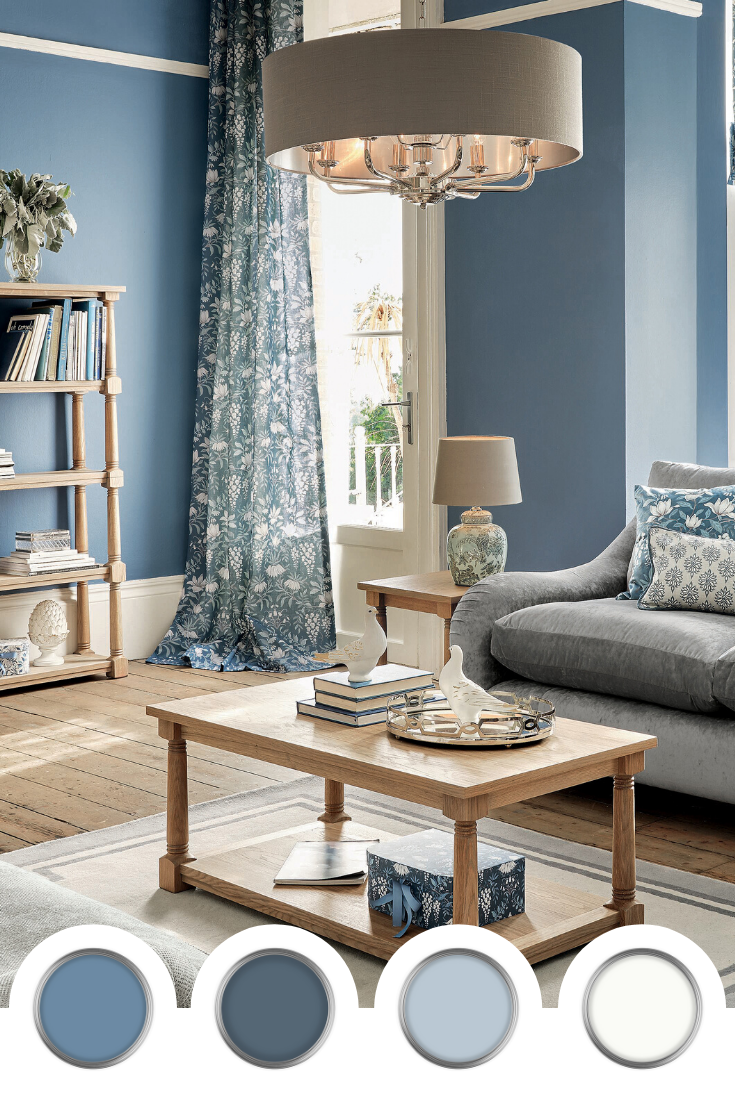 Parterre
Classic, graceful and refined, our Parterre story embraces the current trend for seaspray blues and graphic florals. Blue has been in vogue for the last 5 years with dark midnight blues proving a popular choice in bathrooms, bedrooms and kitchens. As we enter a new decade this favoured shade of blue has transformed into something altogether lighter . Recently Pantone selected its colour of 2020 and classic blue came out on top.
Our Parterre story uses shades of classic seaspray blue and duck egg white to create a dreamy, Parisian colour scheme—perfect for country garden interiors and modern homes. The base shade for this colour scheme is our stunning Dark Seaspray hue which is perfectly complemented by a secondary shade of Dusky Seaspray. To give the colour palette some drama and depth we have used a Pale Seaspray shade and a Duck Egg White as accent colours. To check out more of our Parterre collection, read our blog post on how to use classic blue in your home.
This colour palette features: Dark Seaspray Paint, Dusky Seaspray Paint, Pale Seaspray Paint, and Duck Egg White Paint.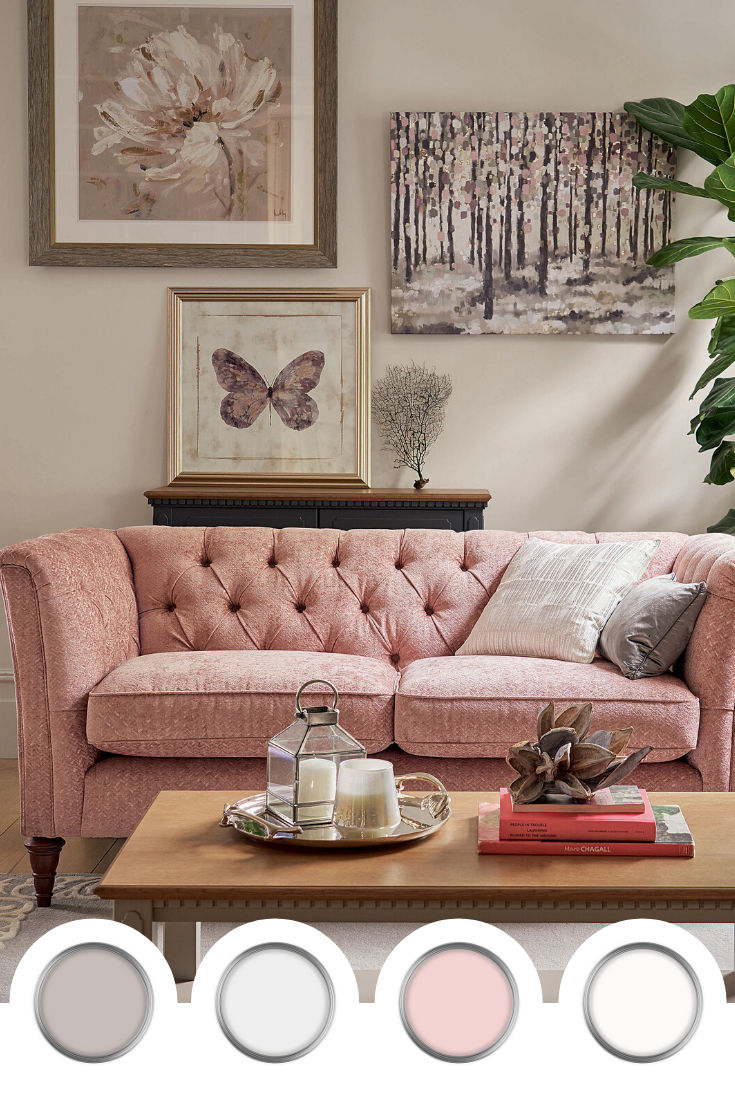 Graceful living
The blush tones in our Graceful Living Collection are versatile yet subtle; bringing the room to life with their earthy undertones. Turning a classic and popular colour palette on its head, this collection uses a stunning blush hue as its primary base colour and uses shades of grey and white as accent colours. In recent years grey on grey schemes using pops of pink have been one of the most popular palette trends to grace our homes. Ushering into a new era we are seeing a shift from cool greys to colours with a more earthy undertone. While grey is by no means on the way out, the forecast is that the classic grey on grey scheme is about to be injected with a few more pops of colour.
Blush pinks have been popular over the last few years and as the earthy tones become more prominent in our homes, blushes and dusky rose tones will come into their own. With both shades already featuring warm undertones these shades will perfectly complement the colour palettes of the new decade.
This colour palette features: Dark Dove Grey Paint, Powder Grey Paint, Blush Paint, and Pure White Paint.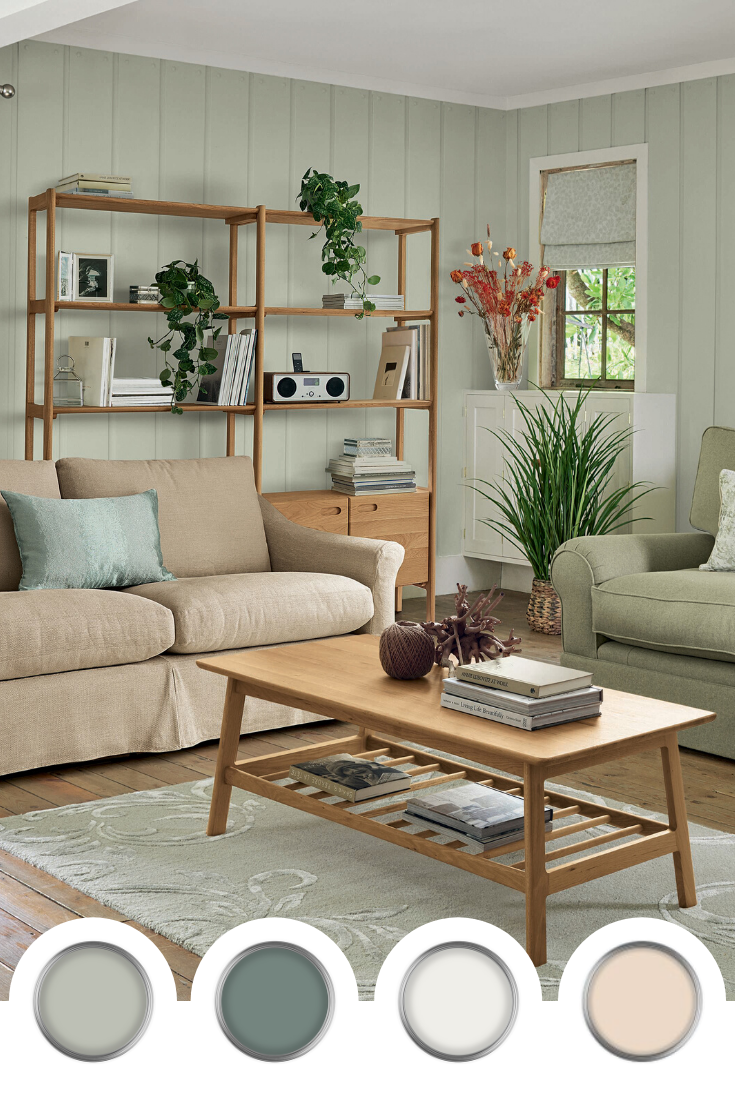 Nature's Palette
Capturing the essence of laid back living, the subtle, earthy shades let the patterns shine through in our Nature's Palette collection. In this collection we use the primary shade of Sage Leaf as our base, adding tones of fern and twine to create a natural look that perfectly complements natural wood accents and allows hero pieces to shine.
As mentioned, earthy tones are set to become more popular than ever this decade, whether they be used as accent colours or as the primary scheme. The great thing about this trend is that these tones are quite easy to incorporate into existing colour schemes—especially if you already have a warm or neutral scheme in your home.
Earthy hues give any home a comfortable and relaxed feel while fostering a connection to the earth that makes any guest feel grounded and secure. This idea of using tried and tested colours in new and exciting ways is prominent in the interior design world at the moment. Pantone has even referred to their colour of the year, classic blue, as comforting and resilient stating that the year is calling for a "solid and dependable hue" that can be relied on for ushering in a new era of uncertainty.
This colour palette features: Fern Paint, Sage Leaf Paint, Pale Sage Leaf Paint, and Twine Paint.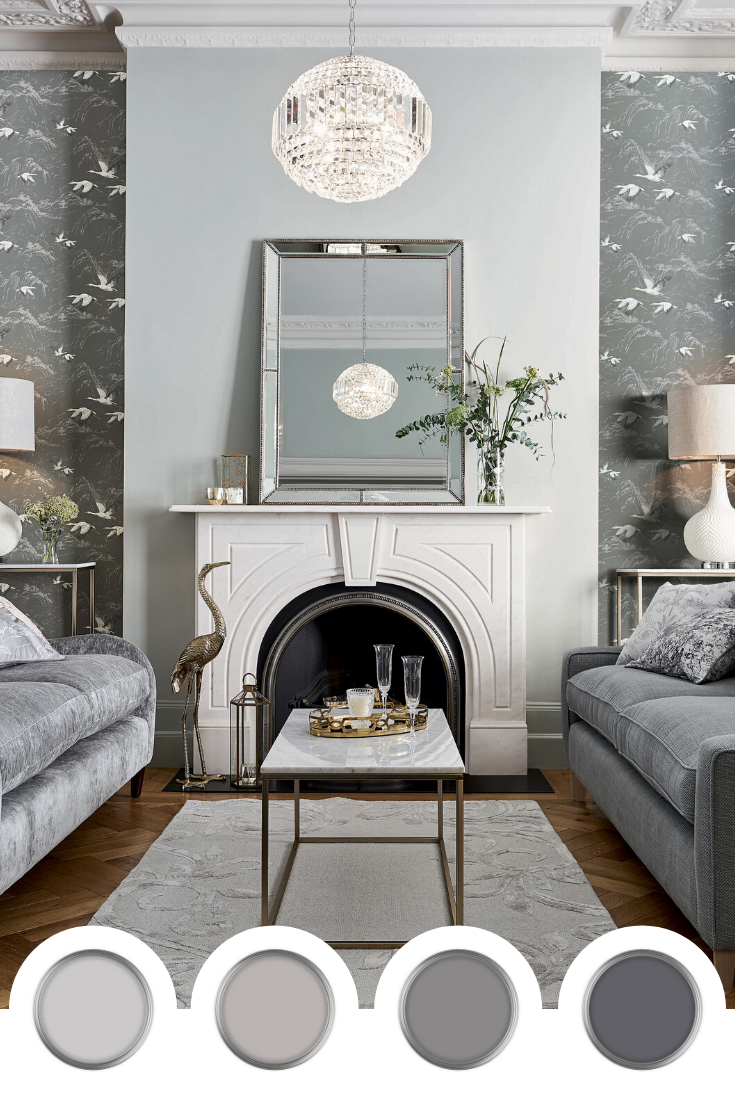 Refined Elegance
Elegant pieces define this timeless look, as cranes take flight amidst a restful palette of steel, silver and gold. Our Refined Elegance palette is the perfect choice for those wanting to give their neutral or grey interiors a bold update by incorporating multiple shades of grey for drama and impact.
Using Pale Charcoal and Pale Steel as primary base colours with variations of the hues as accent colours, this palette will give any interior an opulent look. The shades provide a nice neutral base for bold modern accessories—picking up on any metallic tones of silver and gold. Our Refined Elegance colour scheme also uses pops of green to add some interest to the palette and give the scheme an earthy edge.
This colour palette features: Slate White Paint, Pale Steel Paint, Steel Paint, Charcoal Paint, and Pale Charcoal Paint.
Which one of these new colour palettes is your favourite? Let us know in the comments below.