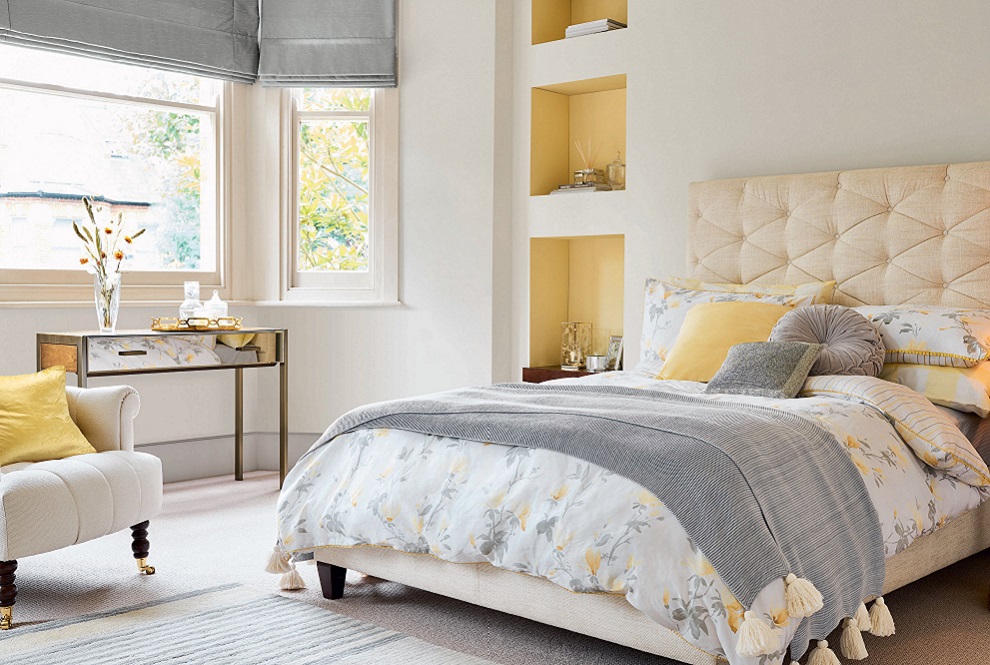 Design your room with some help from one of our interior design experts read more
If you're ready to design your own room but don't know where to start, the Laura Ashley Design Team has you covered with some simple principles to follow when styling a home for the first time. Our Design Service works with customers to create their dream interiors, taking into consideration their space, budget and vision. Through this experience one of our Laura Ashley Interior Designers, Sarah Blythe has come up with five basic decorating steps she likes to follow when designing a room from start to finish.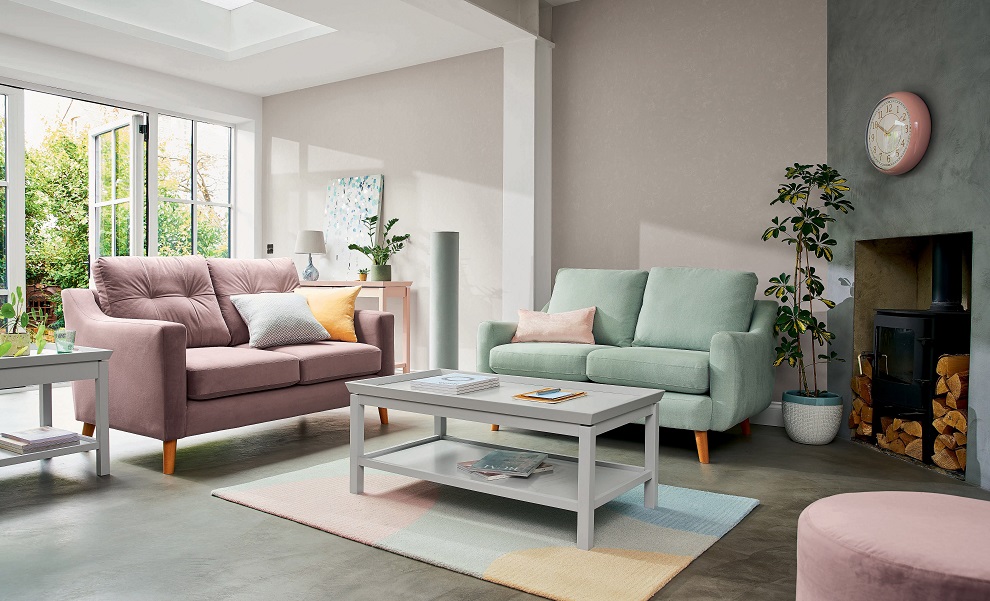 Step 1: The Floor Plan
Sarah says pre-planning is one of the most important stages of any interior design process, "Start with your floor plan and outline the configuration and flow of the room you wish to achieve. Remember to plan out practical things like seating numbers and storage requirements. This is your starting point to then source pieces to work with your initial brief".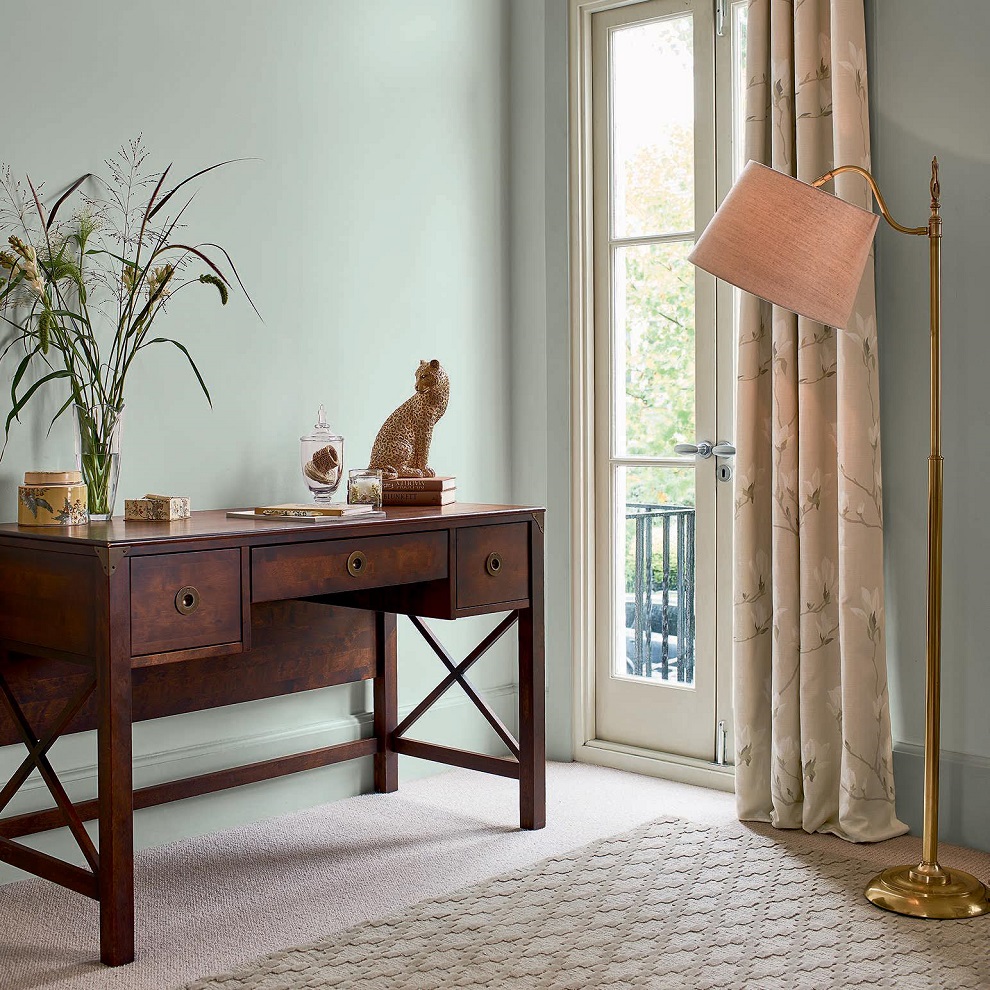 Step 2: Identify a style
Choosing a style or theme will set the tone and feel for your home, that is why it is so important to decide on it early in the process.
"With an abundance of choice available in interior decoration try not to over complicate it. Work with a particular style and the final look you wish to create, this way you can rule certain pieces out—it's a process of elimination. Create a mood-board of schemes you're drawn to and compare the similarities to identify your style."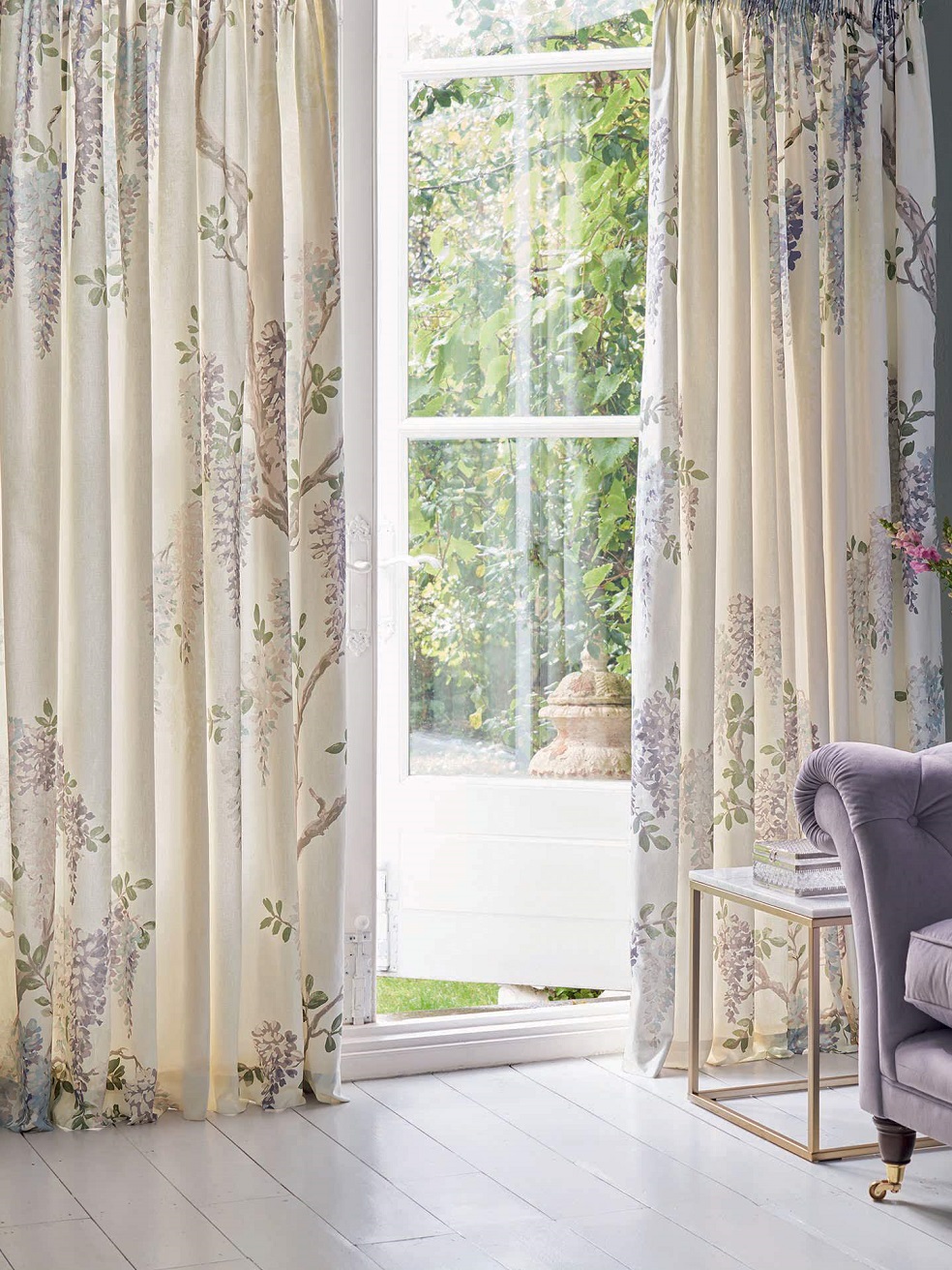 Step 3: Find your colour scheme
When designing a room, it can be hard to know exactly where to start but Sarah said that you should look to your windows first as a way to ground your chosen colour palette, "In terms of colour scheme I would always recommend to start with the window dressings. I would make this a focal point of the room, somewhere you can really make a statement to set the rest of the room off by using colour and pattern. If you prefer to keep it plain, then look at your upholstery and don't be afraid to mix texture and colour on individual items to create contrast and layer interest."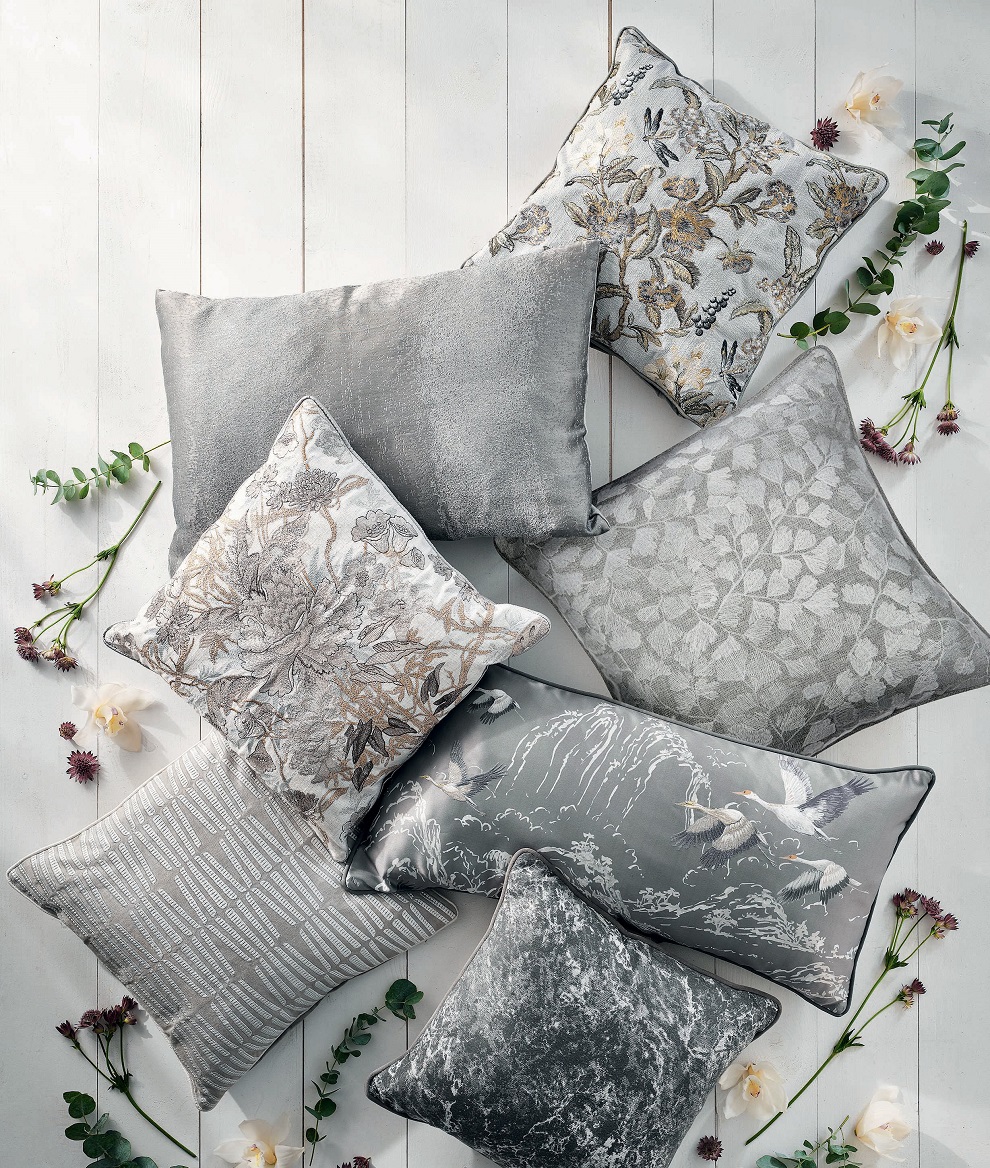 Step 4: Choose your materials
From metallic accents to textured fabrics, adding material elements to your design is the perfect way to give it some personality and interest.
"Lighting, soft furnishings such as cushions, and accessories are important factors in the design scheme. They stylise the room and provide you with the finished article. Whether you're wanting to keep it casual, classic or ultra modern—lighting and accessories formulate the final look you're creating."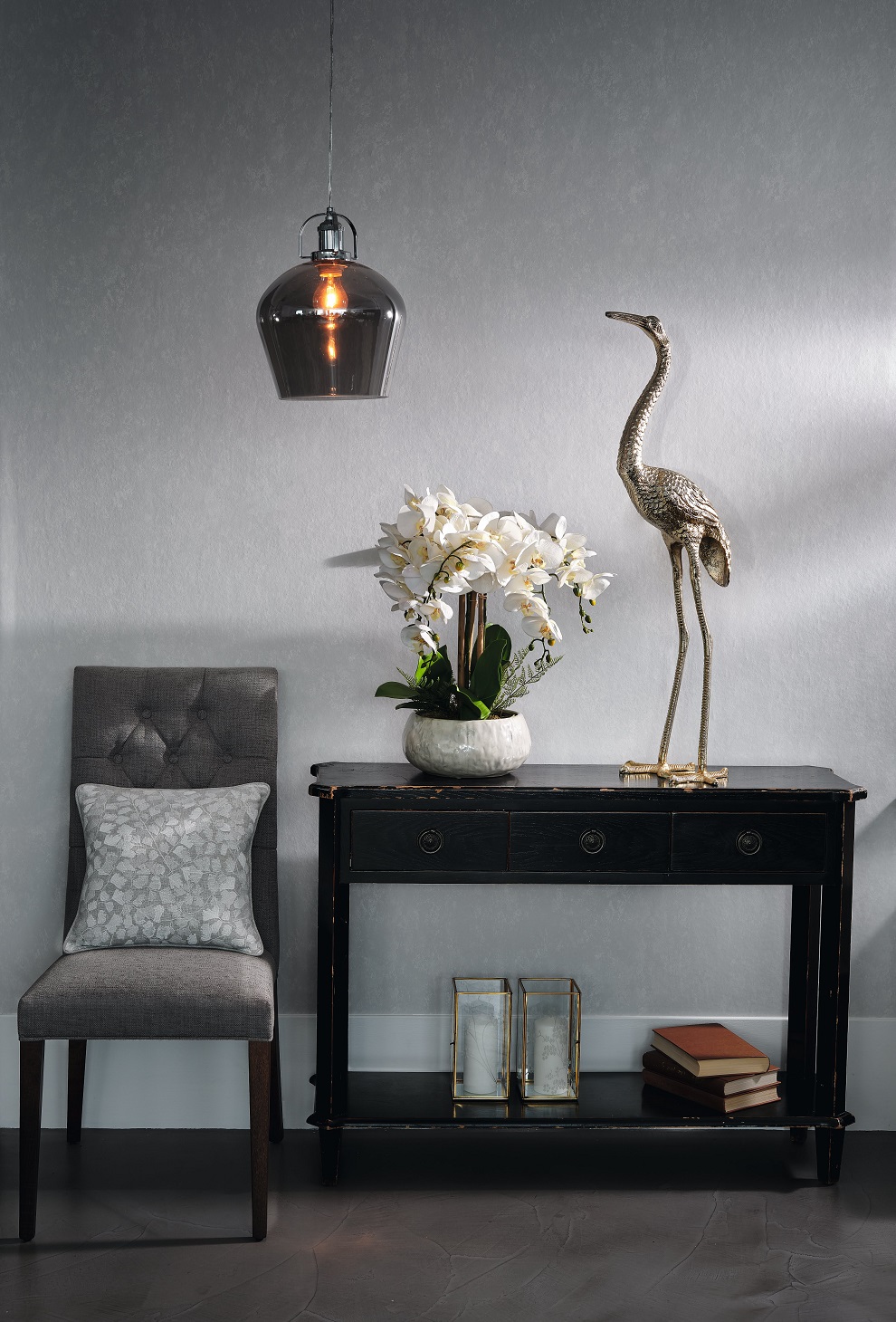 Step 5: Create a sense of balance
Creating a sense of balance in a space is perhaps one of the hardest elements of design to master. Luckily Sarah has a few easy tips for maintaining flow and balance throughout your own styling process:
"When you begin, pair back your room and start with a clean base. This means clearing out any existing furniture and accessories, even if you plan on using them later. This will give you the ability to see your space more clearly and really plan out your placement.
To give your room a sense of balance there are a few principles you can follow—asymmetric styling being one that gives you the framework to create a room with a nice flow. You can also use a large mirror to visually maximise the space and bounce light around and use accent lighting to create mood and atmosphere.
When it comes to colour, accenting colour and balancing this across the space is a great way to create contrast and impact within your scheme. Adding some greenery to a space, will really bring the scheme alive.
To work with your accessories effectively just remember that sometimes less is more. Not every wall has to have art—having a negative wall next to a piece of art allows that piece to really stand out and speak for itself."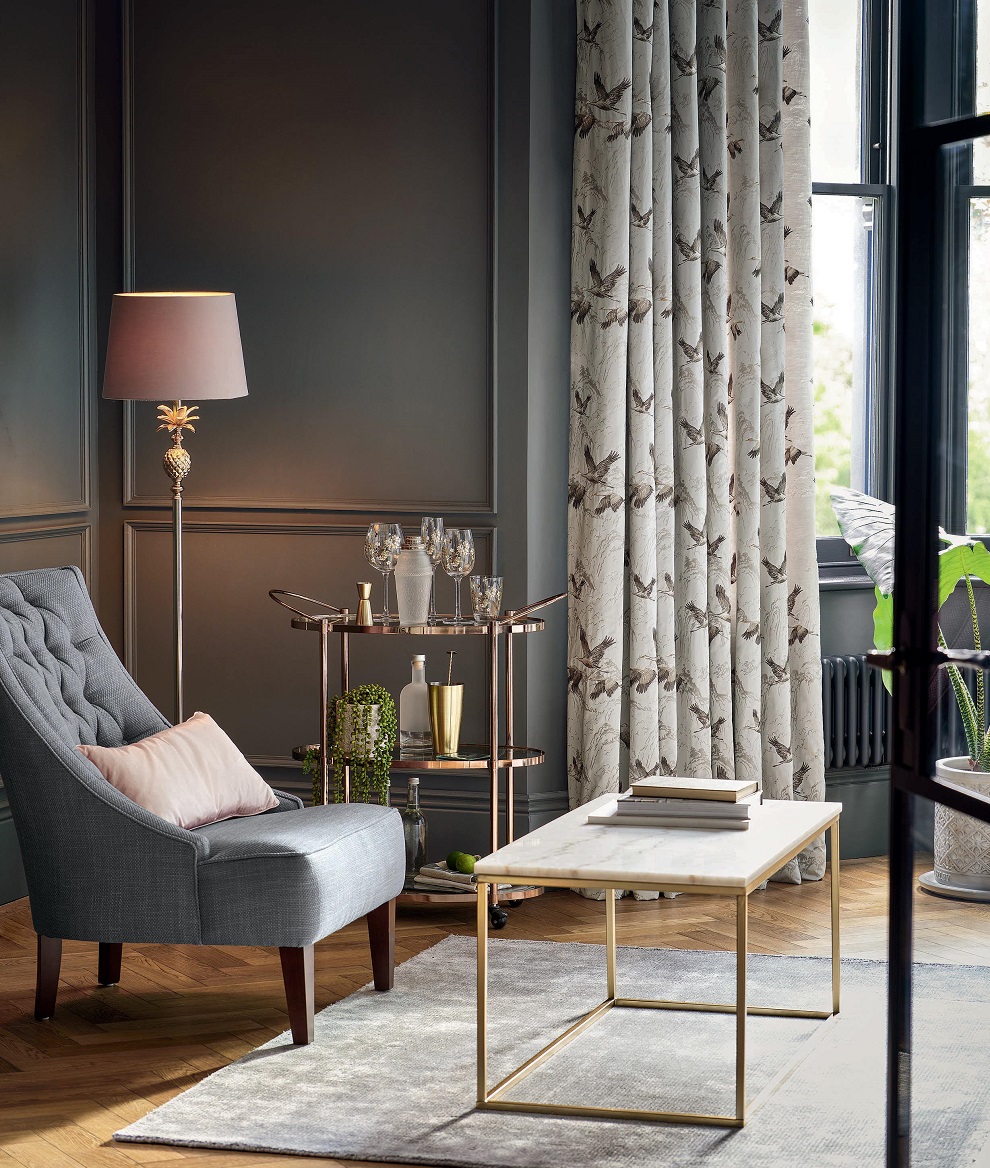 Design trends to look out for when styling your room
To give your home a contemporary edge, Sarah has picked out a few of her favourite design trends of the moment to consider when styling your room.
Bold painted walls: Don't be afraid to go a shade (or three!) darker than your usual go-to. A deeper pigment on the wall is one of my favourite contributing factors to an overall look at the moment. It's warm and inviting!
Button back upholstery: this can easily be implemented through an ottoman, occasional chair or better yet, a sofa.
Wall lighting: Wall lights not only add the practicality of mood lighting but they also add a stylised detail and interest to a plain wall. Use these either side of a mirror or fireplace alcoves to lift what is usually a darker, plain space.
Panelling: Panelling is a favourite feature accent of mine. They look great as a feature wall in most spaces, particularly bedrooms.
Oversized florals and geometric patterns: Push out of your comfort zone and add as much as you can in single use in the form of cushions, lamp shades, ceramic accessories, and wall art. These elements add personality to the scheme, so take time sourcing the right pieces.
Have you found these design tips helpful? Let us know in the comments below.
Interested in updating your own property but unsure where to start? Let us help you transform your home with our expert interior design service. For as little as £50 for one room and £25 for each room thereafter, we can work together to transform ideas into reality. To book an appointment, simply complete the online short form on our Design Service page or contact: design.service@lauraashley.com