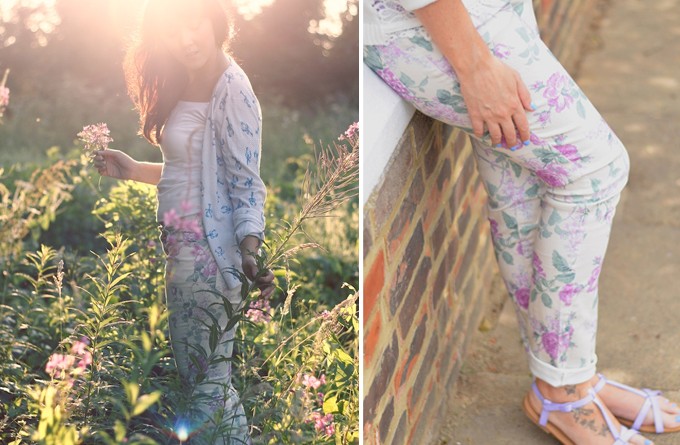 One Challenge – Two Fashion Bloggers – Seriously Stylish Inspiration
Now that the sunshine is set to stay, we are fully embracing our summer wardrobes and ticking off key trends for the season. What better way to celebrate the warmer weather than with an exciting styling challenge? Enlisting two of our top fashionista bloggers, we invited Deborah (Bang On Style)  and Rebecca (Cinnamon Slippers) to take part in our Ways to Wear challenge.
The Challenge 
Ticking off one of summer's biggest trends, our fabulous Floral Print Jeans (available in store) are a stylish choice for any occasion. Featuring a delicate pastel rose pattern in a figure flattering slim-fit style, we asked two trusty fashion bloggers to showcase how they would style up an outfit wearing our jeans…
Ready, set, style!
Deborah, blogger at Bang on Style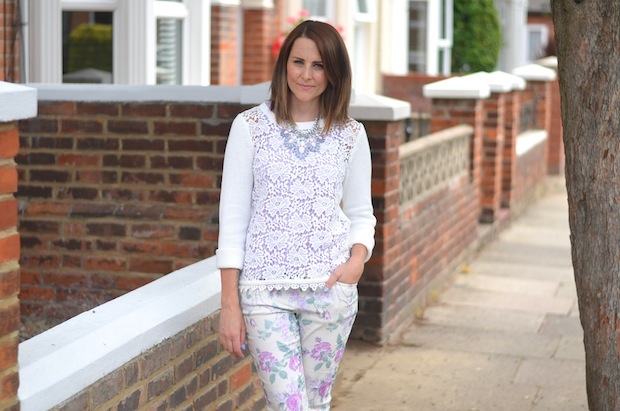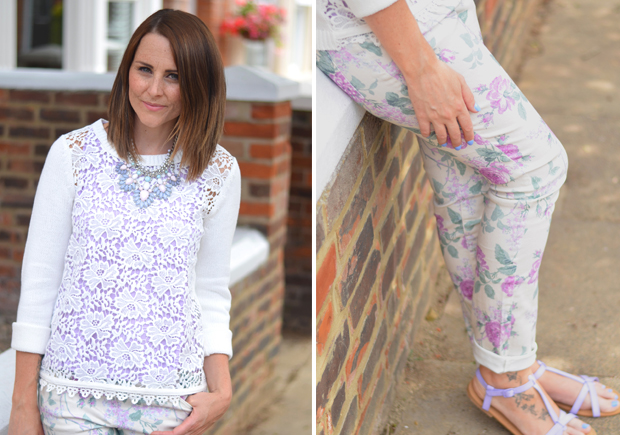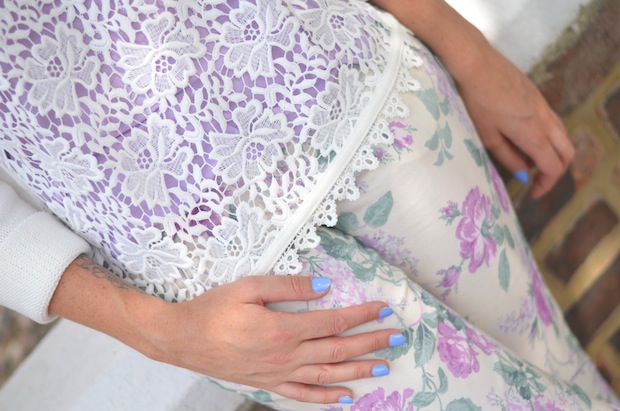 Floral Print Jean (available in store) / Ivory Cotton Mix Crochet Front Jumper 
The floral trousers are so pretty and just perfect for summer, they are my top choice for a daytime barbecue or a trip to the seaside as they are so lightweight. Despite the balmy summer heat, you can never go wrong with a good quality piece of knitwear, so I styled the trousers with this gorgeous white cotton jumper; it's crochet style front keeps it suitable for summer and I love to roll the sleeves up slightly to soften the look. Layered over a thin lilac vest, it creates a great colour-pop contrast against the white. I'll certainly be be wearing it layered over a white shirt or long sleeve top come autumn! For accessories I've added a gorgeous pastel statement necklace which picks out the colours in the trousers beautifully and some vibrant lilac sandals for that final summer finish.
Rebecca, blogger at Cinnamon Slippers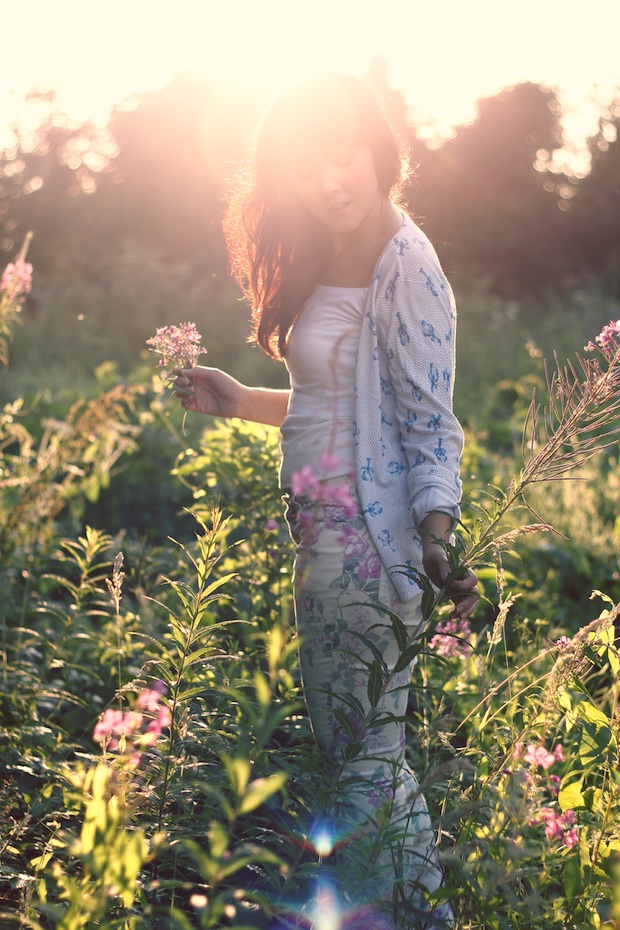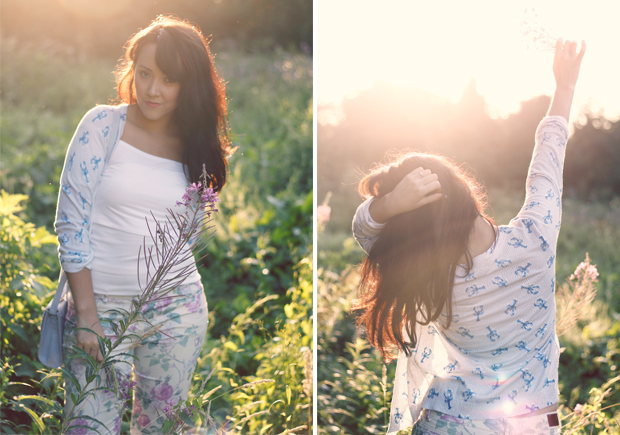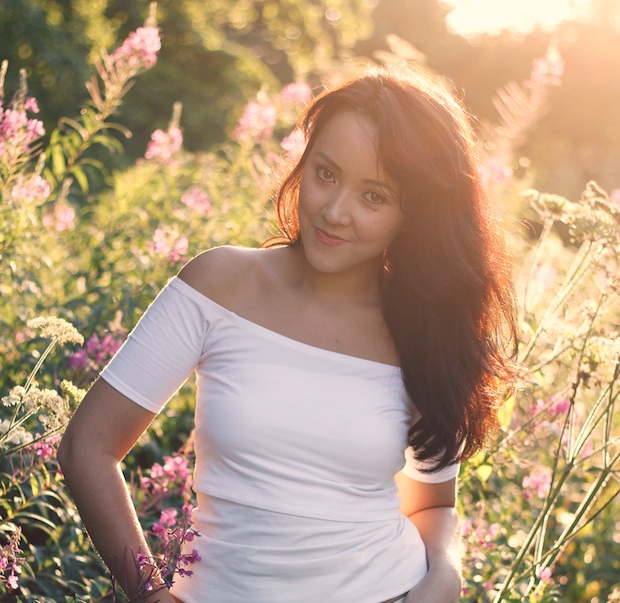 Floral Print Jean (available in store) / Lobster Print Cardigan (available in store)
When people say that a brand has been a constant presence in their lives, it's often either exaggeration or nostalgia. Laura Ashley on the other hand has without doubt been one of the most unwavering and much-loved british brands for
the last 60 years, adored equally from one generation to the next. My mum was a massive fan of the brand and I was lucky to be dressed in the famous dresses and matching Alice bands as a young girl.
For the styling challenge, I wanted to go for a relaxed summer look complete with a bardot style top from and the loose fitting Lobster cardigan. For me, pretty printed trousers are my favourite and I always favour them over plain, usually keeping the top part simple with a shirt for work or a casual blouse. The trousers fit perfectly, they have a lovely stretchy elastane finish which is the ultimate figure-forgiving fabric, perfect if you struggle with dancer calves and climbers' legs like me! I felt so confident wearing these and have since several times with flip flops, sneakers and heels; only Laura Ashley can take a pair of trousers and make them beautiful, comfortable and timeless all at once.
There's no denying that these bloggers pack a stylish punch! Make sure to bookmark their blogs to keep up-to-date with their latest fashionable looks. These floral trousers are currently unavailable online but you can still find them in store. Why not check out our Autumn pair?
Tell us, how would you wear our floral printed trousers?
Browse the new Laura Ashley fashion collections here.