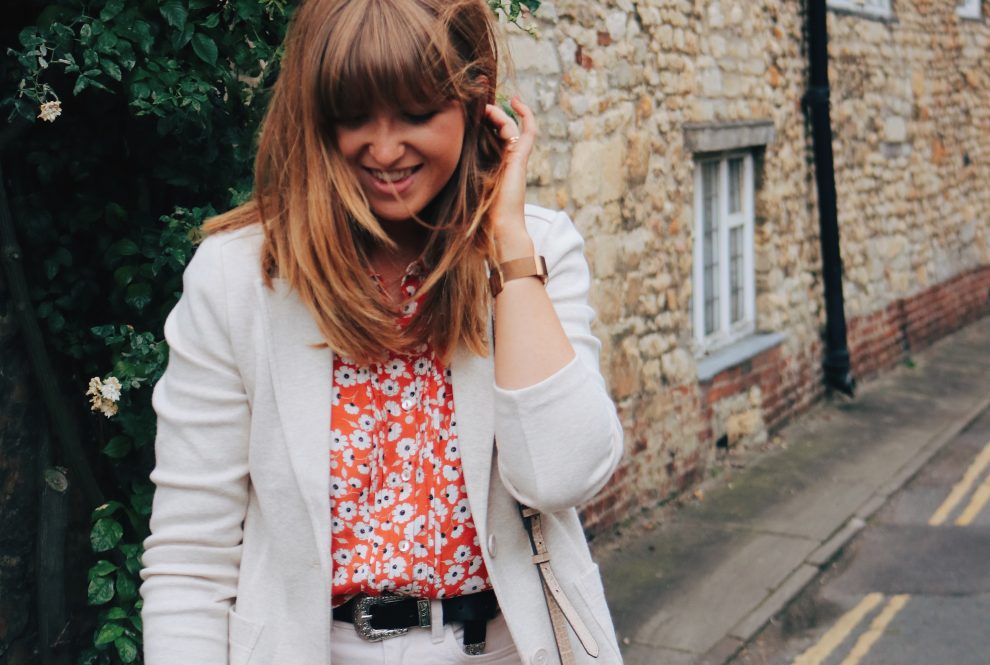 With a pop of bright orange this outfit is the perfect way to wear neutrals this season read more
As the Autumn weather starts setting in the Autumnal tones of red burnt orange, mustard and deep purple will all start making their appearance in the fashion market. To transition seamlessly into these tones fashion blogger Emily Inman of Brick, Dust and Glitter has come up with the perfect summer to autumn transition outfit using our new collection – The Library. The Library collection uses tones of orange, cream, white and black for a fresh and elegant look.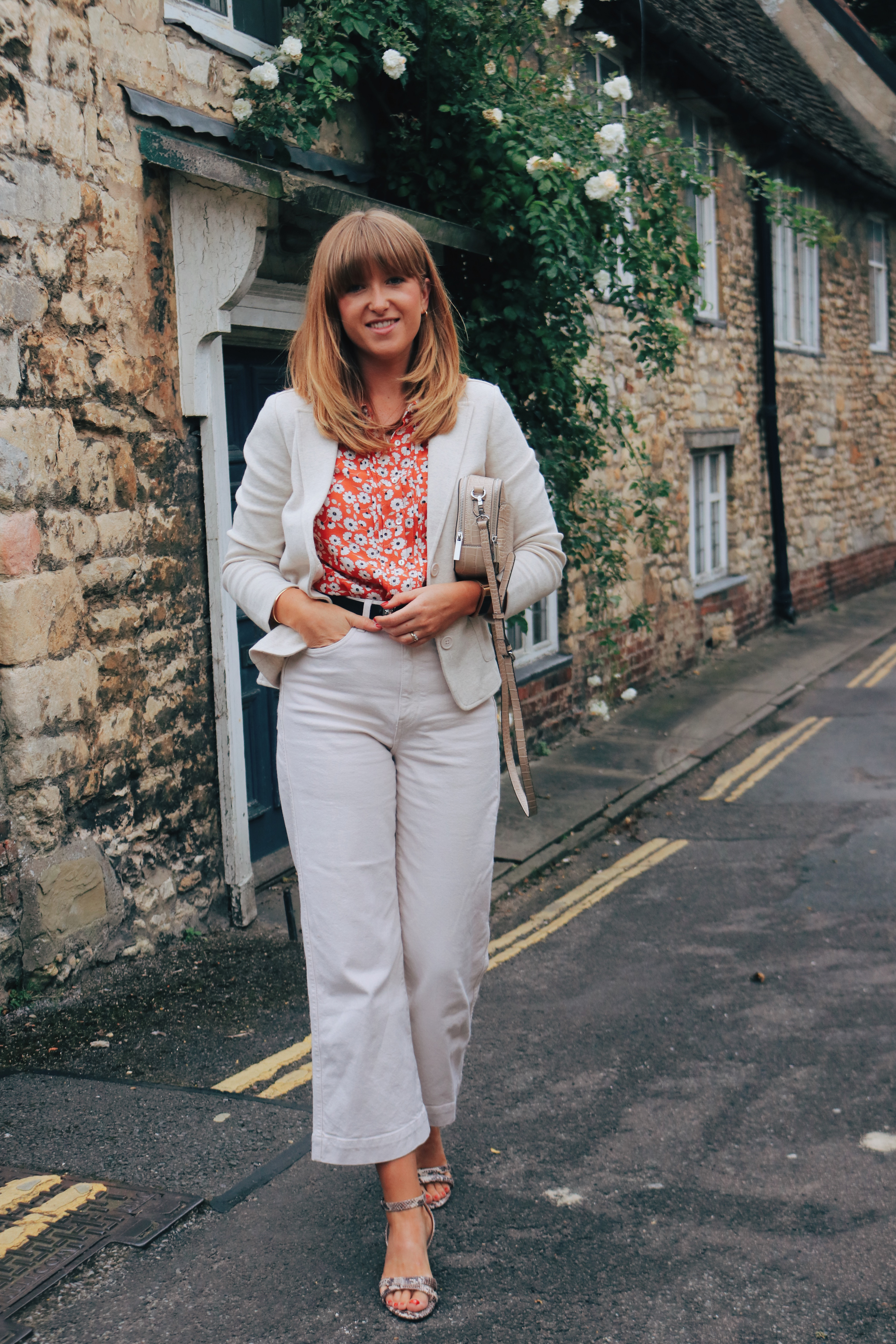 I can't believe we are officially here; Autumn 2019. Where did that come from?
This is my absolute favourite time of year. I honestly feel such a connection with this month and in my little fashion world I find that September feels like a whole new start. After a summer of pretty dresses, Autumn makes me want to dig out my jumpers, but I do find that there is a middle season between these two all of its own.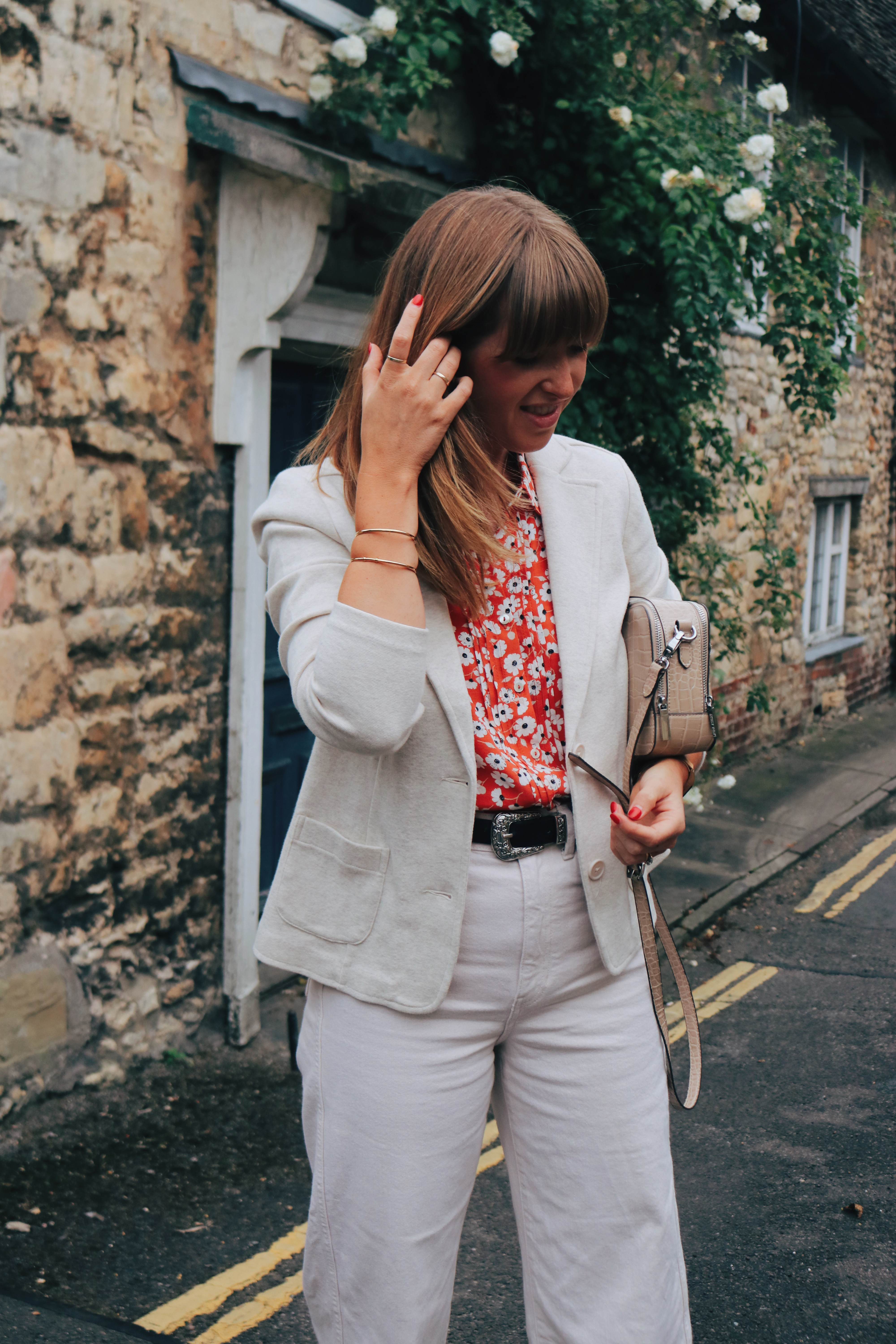 September is always a wonderful month. I often remember September being warm and it already has proved that this year. The odd cold, rainy day, but here in Lincoln we really have no need to be getting out all the big layers yet. For me, I would rather it just turns cold, at least I know where I stand with what to wear but really I am enjoying extending my summer wardrobe and just extending its wear in these recent weeks. One thing I do love about early autumn is the fact that you can use summer styles and just layer them up a bit more. I am also not ready to get rid of my neutral colours and feel that my summer whites are going to turn into my winter whites too!
Wearing more neutral colour is something I love to do and in recent weeks my white jeans have been on more than ever. The thing is, I find them so refreshing, so wearing them with a bold blouse—which really makes for an easy outfit. As a lover of a two piece suits as well, creating a more casual two piece by adding a cream blazer means that this kind of outfit can be used easily as casual day wear or for a meal out.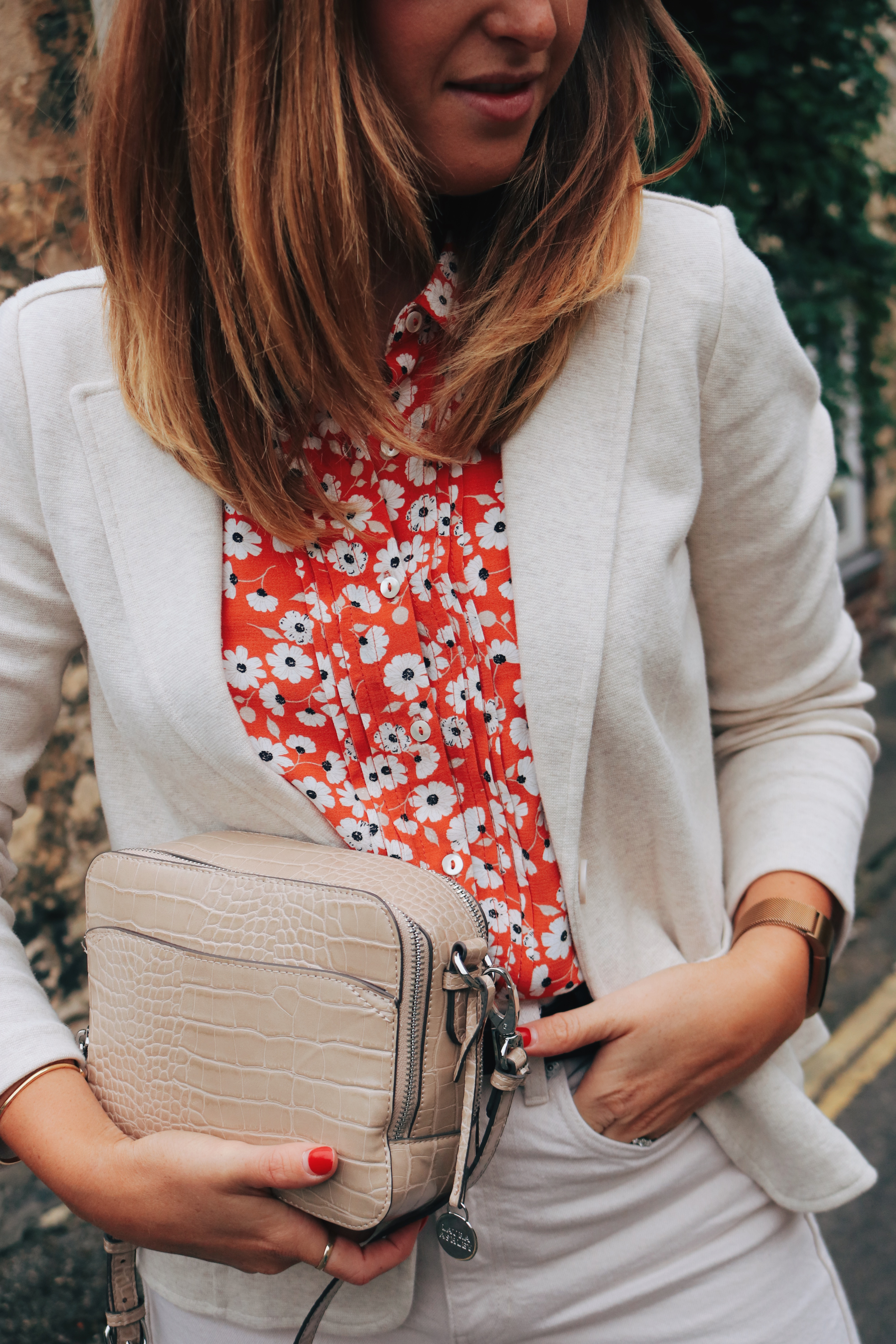 I am a mum of two and I love to find outfits that make me feel more put together but don't make me feel that I can't risk getting them dirty. I have always believed that anything you buy should never be saved for a special occasion. Your clothes are there to be enjoyed, so even when I am wearing whiter colours around kids I never fear the chance of destruction. If I lived like that I would be stuck in a tracksuit and that would be no good for me.
I always like what I wear to represent the natural feel in some way of the world around us. As much as I love the neutrals I find I am really drawn to the Autumn colours—like this orange blouse. I used to want to be super sleek and minimal all the time but I ended up feeling that every outfit looked the same and actually didn't feel like I expressed myself enough. It is amazing how wearing just one brighter colour can make you feel. I often get a surge of confidence when I have something bold on and find it just makes me feel better. It's funny how clothes can do that to you.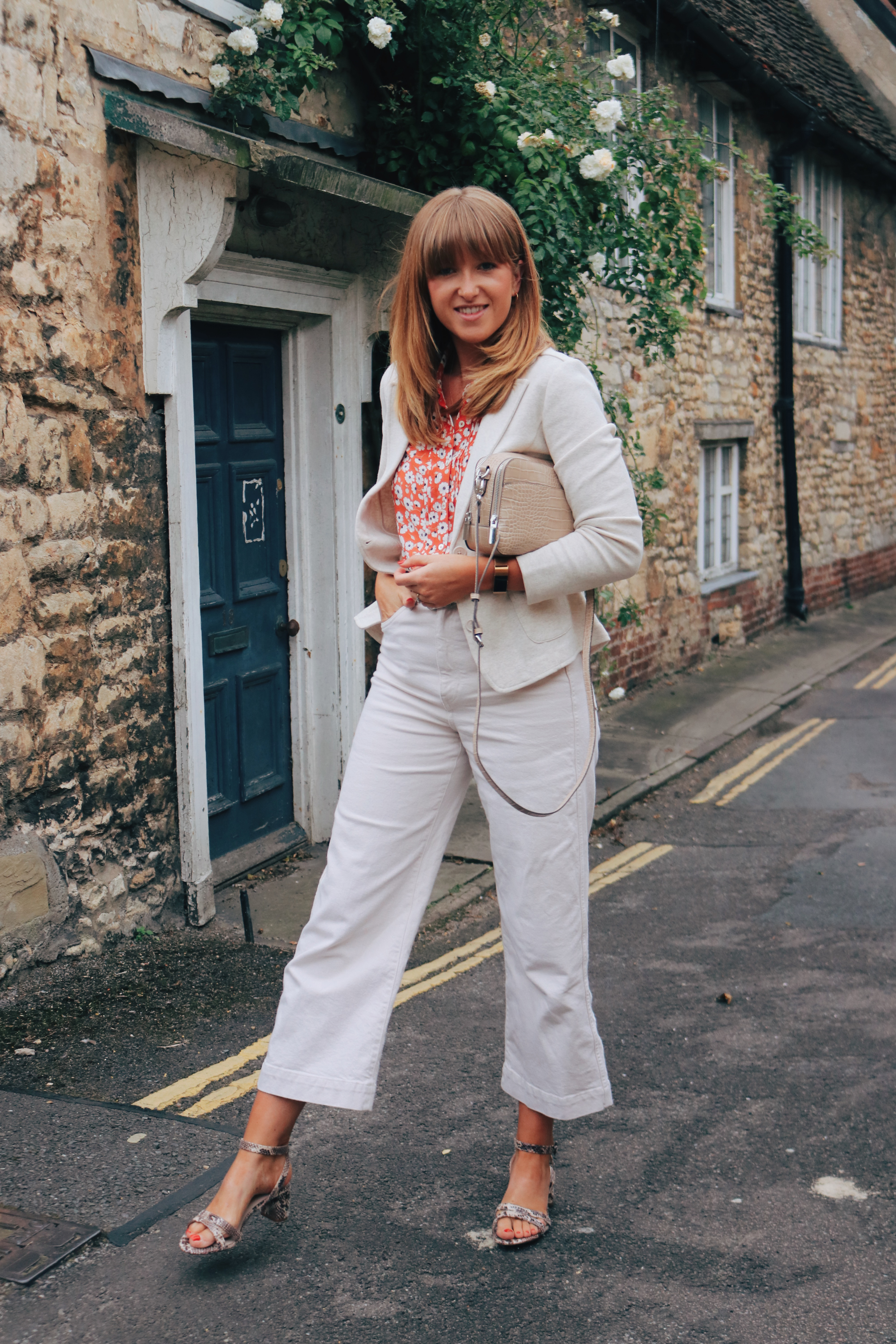 For me now, I am just going to enjoy these last few weeks of mixed weather and try eking out my mixed Summer/Autumn wardrobe a bit longer. Do you have a method for mixing your seasons wardrobes?
In this post Emily wears our Natural Milano Blazer, Orange Floral Pintuck Blouse and our Crocodile Natural Square Cross Body Bag.
What do you think of this Autumn outfit? Let us know in the comments below.