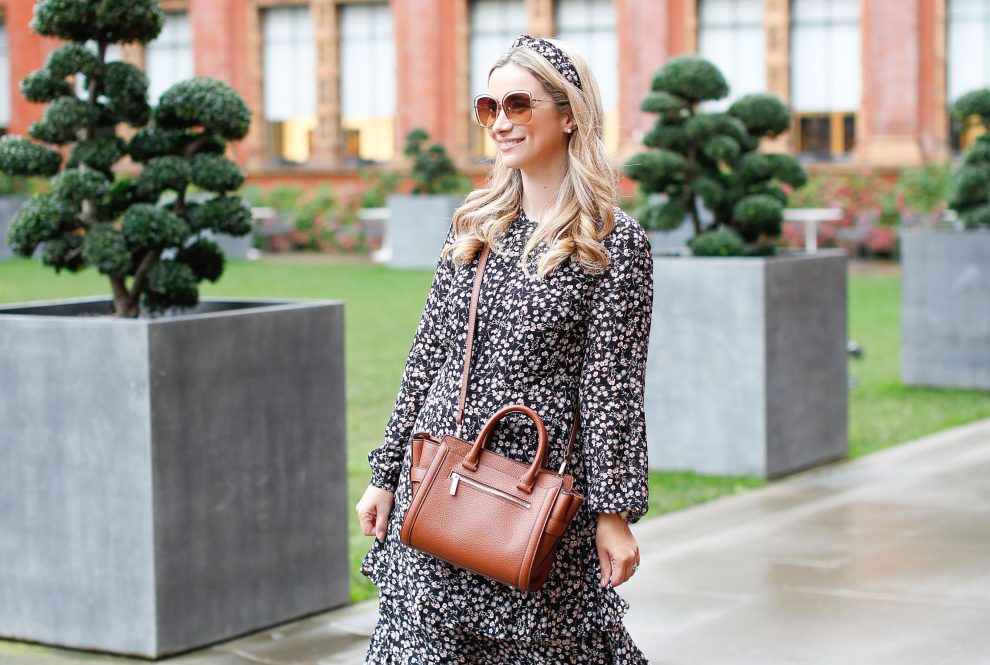 Effortlessly transition into the cooler months with our new Pimlico collection. read more
To celebrate the launch of our new Pimlico capsule collection we enlisted the help of fashionista and beauty blogger Kerstin Smolcic of the blog Lux Mumma to give us her tips on how to create a stylish Autumn outfit with one of our new maxi dresses. This trendy outfit is the perfect way to add a touch of feminine elegance to your wardrobe as the temperature begins to drop.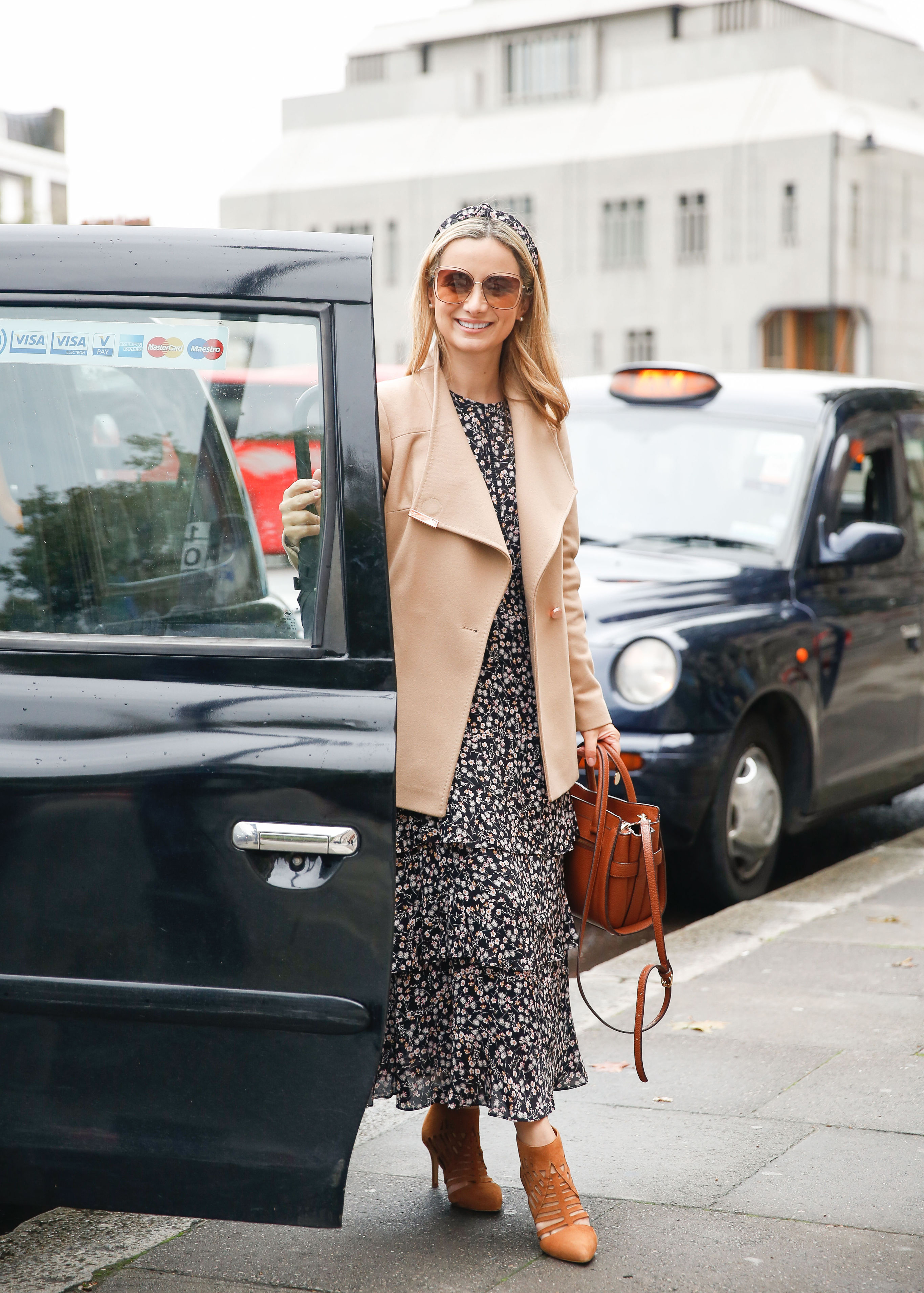 Styling a maxi dress
During the warmer summer months, I do admit, I have a high rotation of maxi and midi dresses which I absolutely love and can't bear to pack away when the cooler months roll on. However, I have discovered that with clever styling, layering and accessorising – I can still wear my favourite maxi and midi dresses well into autumn, even when the temperature drops, creating an effortless look which can see me through from day to night.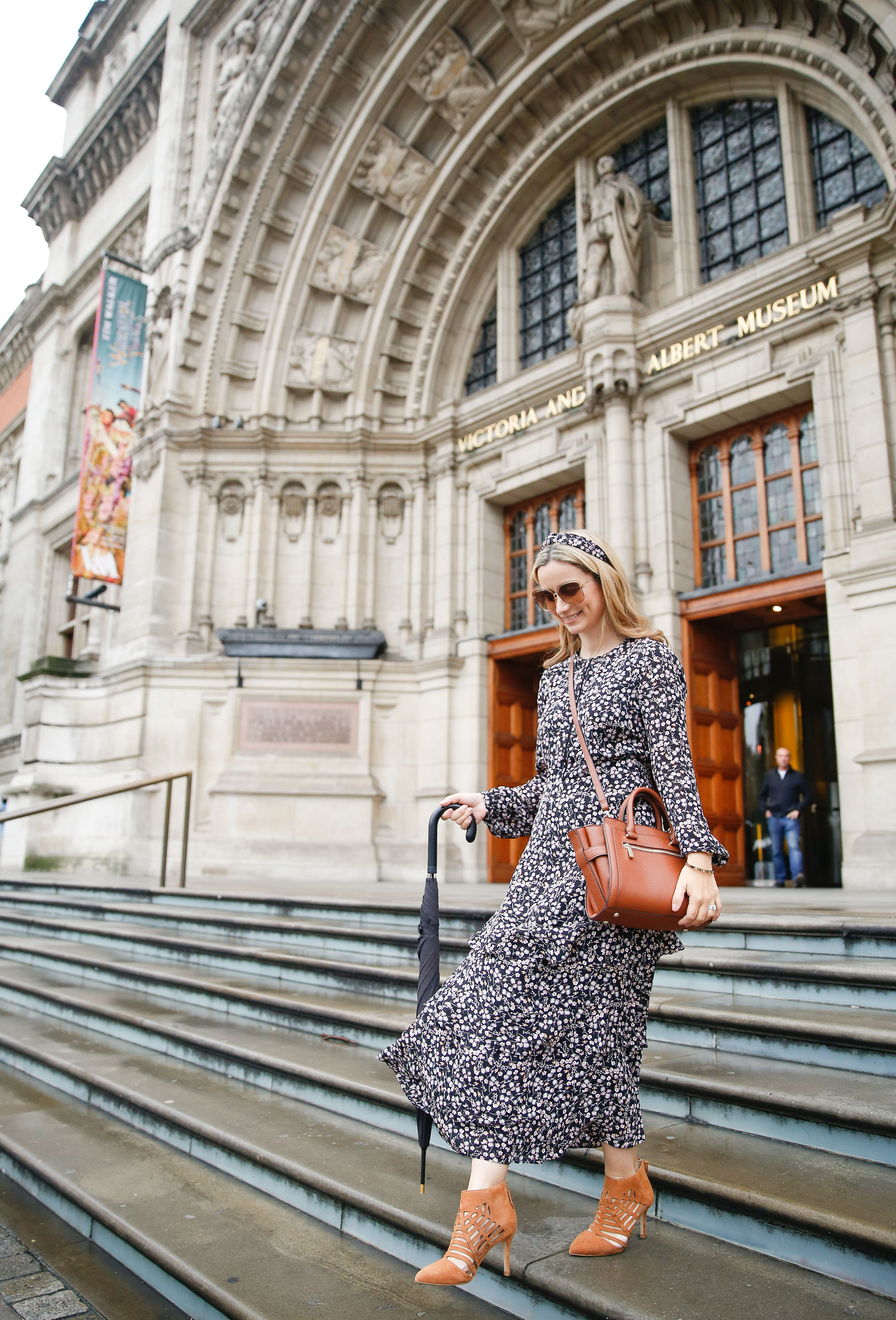 It is no surprise that the Pimlico maxi dress from the new Laura Ashley collection caught my eye. The prairie style dress is a gorgeous floral liberty print which is both classic and timeless, and a print I can continue to wear each season. Further, the long sleeves and high neckline make it ideal for the cooler months and the ruffles add a whimsical throwback.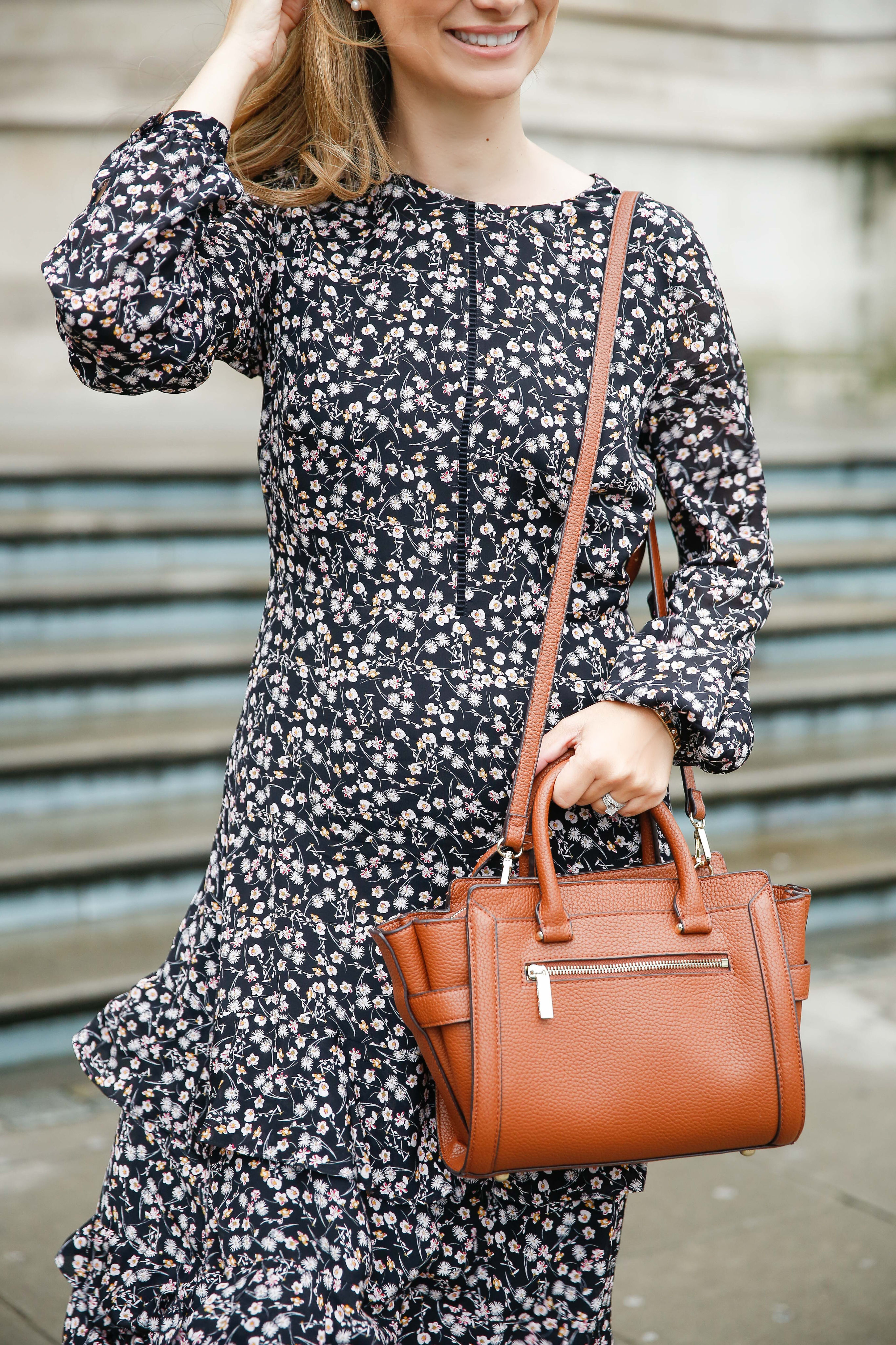 The Pimlico dress is a fabulous addition to any wardrobe. As it's a flattering piece which suits most body shapes. Prairie dresses have also risen in popularity as this summer's wardrobe staple and are now working their way well into autumn with clever styling and accessorising. Firstly, choosing the right footwear is essential for transitioning your maxi and midi dresses. A pair of closed, toe ankle boots or knee-high boots really set of the look—from suede to patent leather to embossed leather. I styled the Pimlico dress with tan, suede, ankle boots to contrast against the darker hues of the print for a casual daytime look.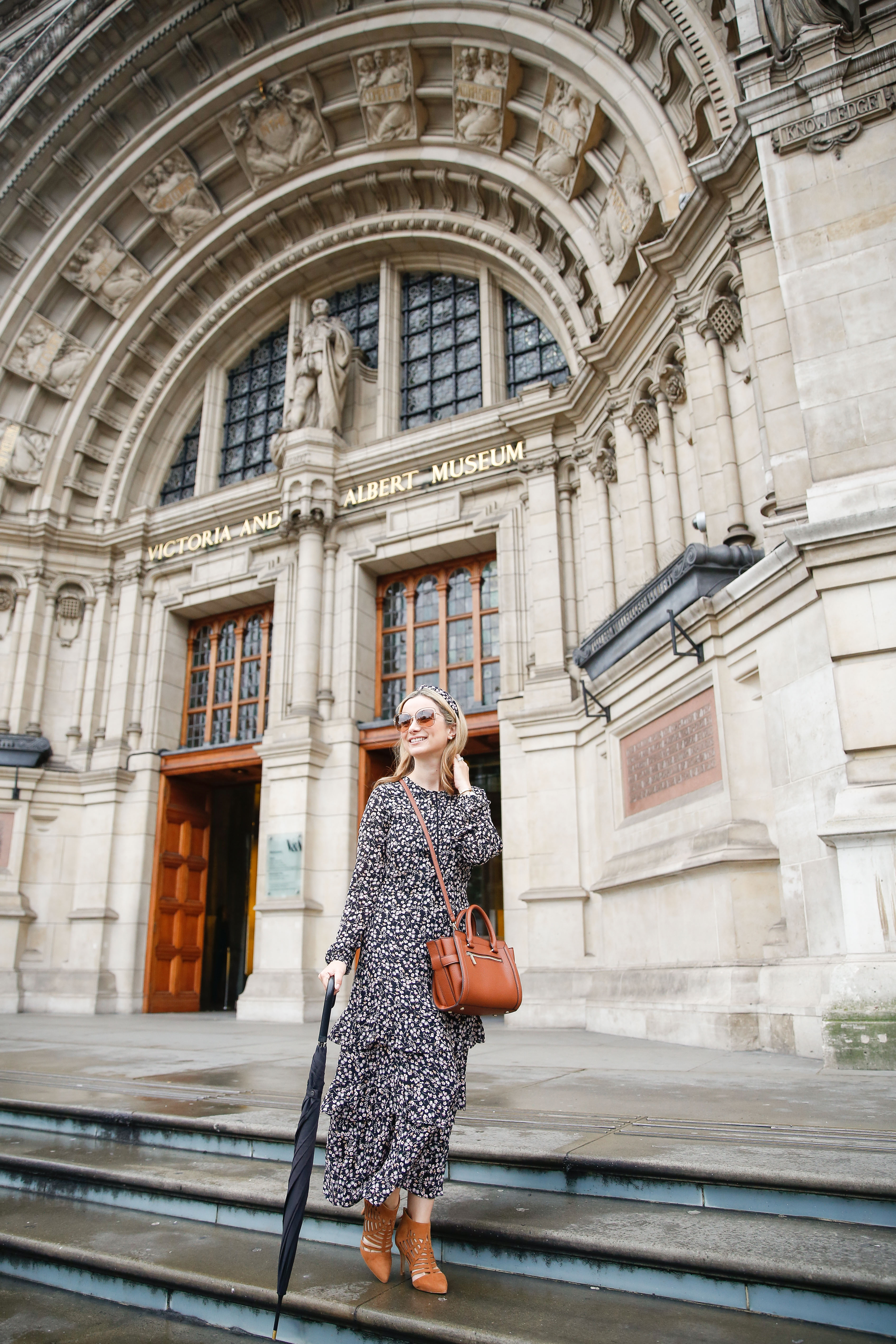 Adding another warmer layer with a coat—from a trench coat to a wool coat depending on the weather means you can wear your midi and maxi dresses in any season. I have styled the dress with a short-length tan, belted wrap wool-coat.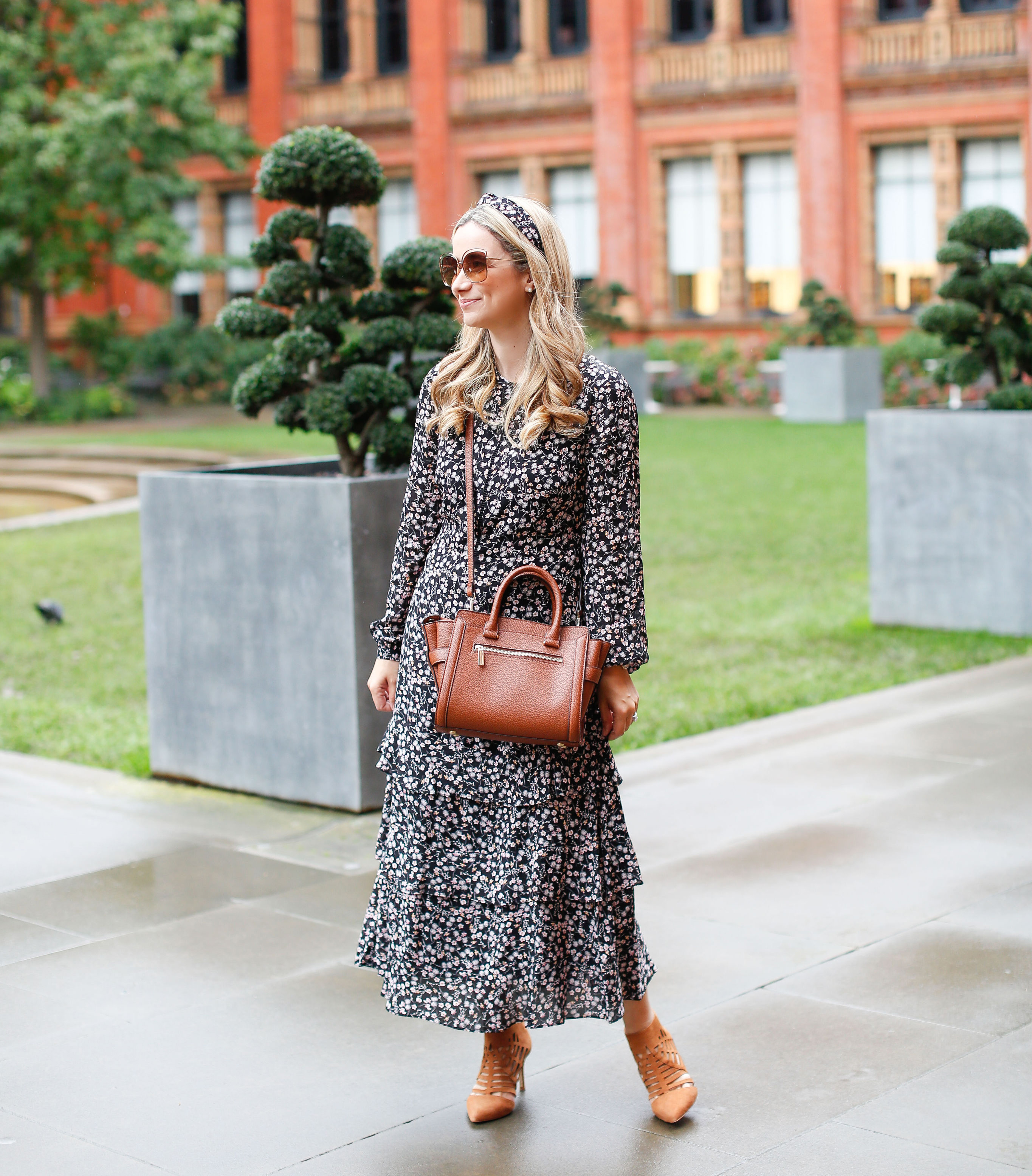 In autumn, you can also get away with a knitted oversized cardigan for a more casual look or turn your maxi or midi dress into a skirt with a chunky jumper on top. I also like to pair a maxi dress with tights and a scarf to complete the look. My tip is to wear a slip underneath to avoid the static and the dress sticking to your tights.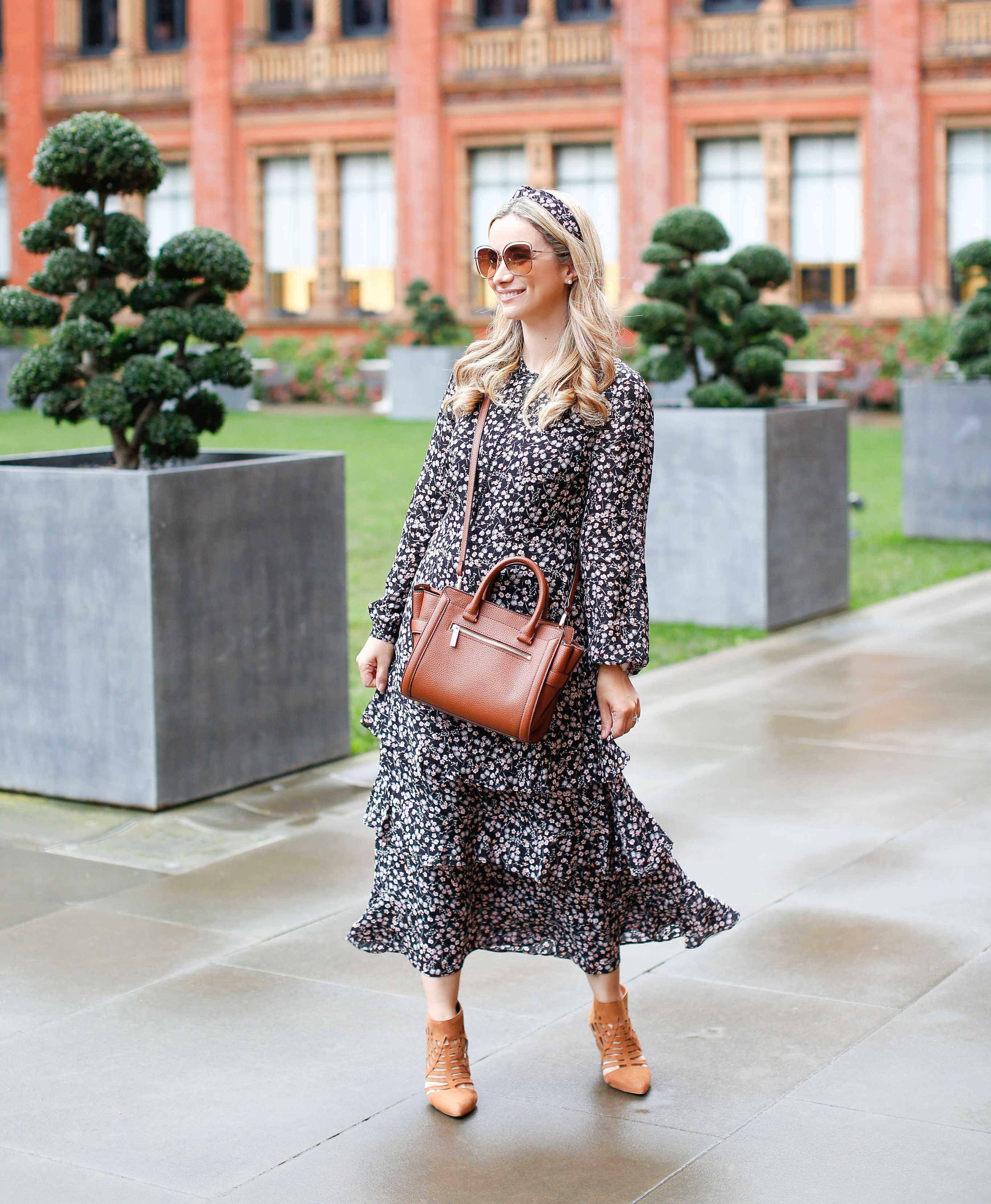 I accessorised my look with the Laura Ashley Tan End Strap Grab bag, which is an ideal size for everyday and not too bulky. I like the long strap, it means I can wear it cross-body, an inner-city London must. The Pimlico dress also comes with a matching print headband which is on trend this season, or alternately you can accessorise with a wool hat for a more polished look.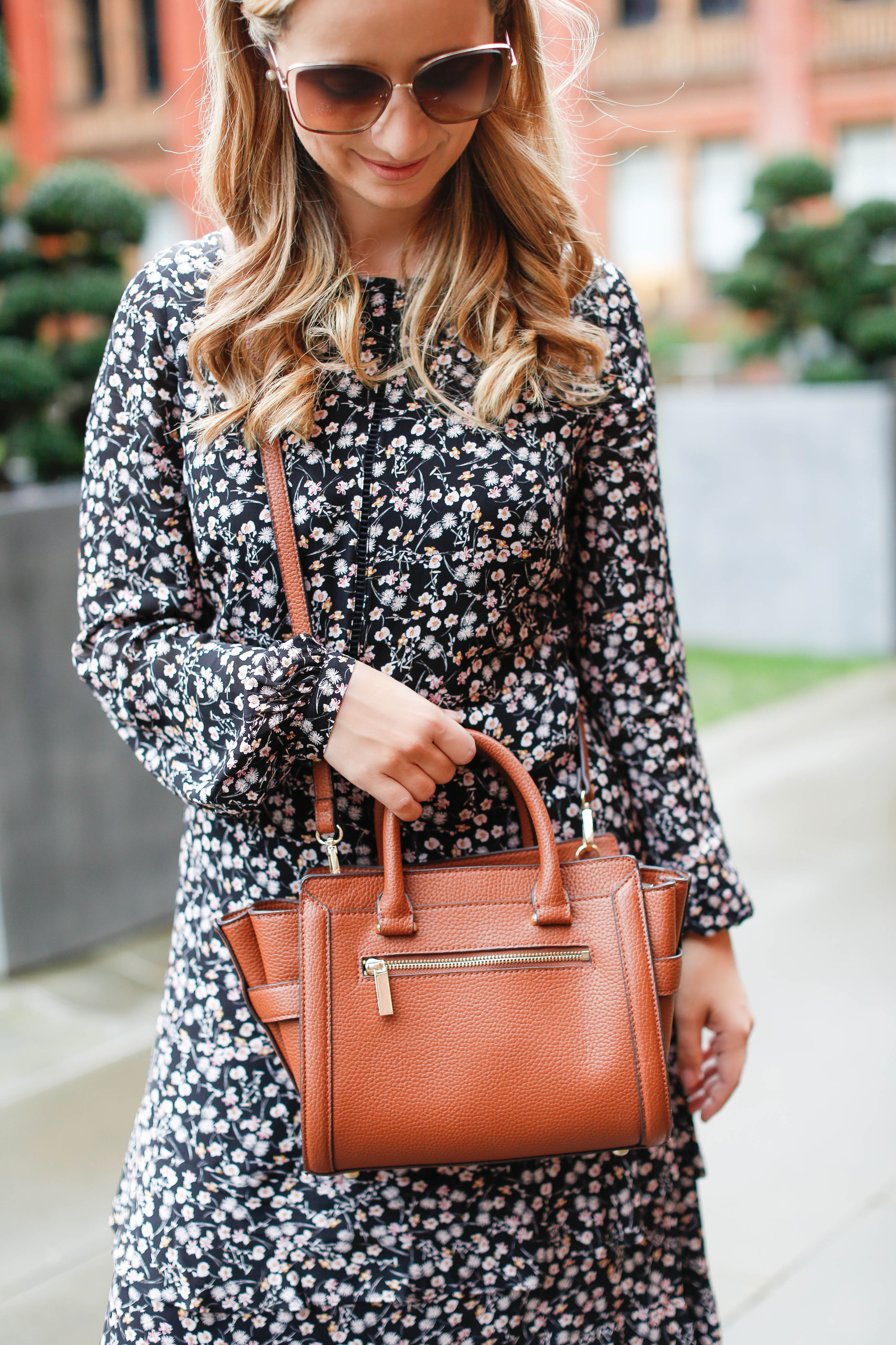 In the evenings, you can easily add to the prairie-inspiration with a velvet bow and heels or studded ankle boots. Adding a leather jacket is also a great way to glam this look up paired with statement earrings.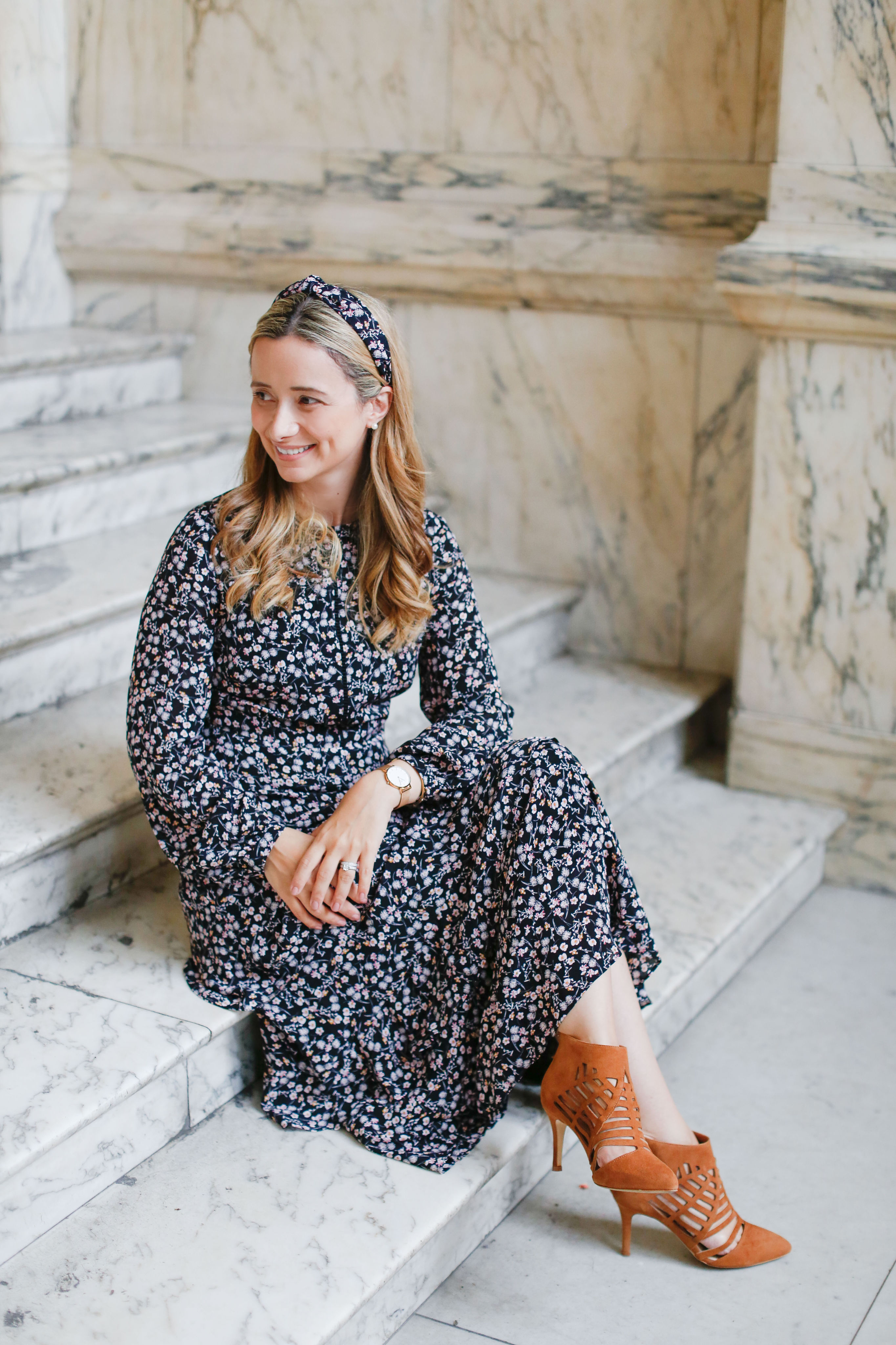 This post was created in collaboration with Kerstin Smolcic of the blog Lux Mumma and features items from our new Pimlico collection. These items include our Tiered Swirling Ditsy Dress, Swirling Ditsy Knot Headband, and our Tan End Strap Grab Bag.
What do you think of Lux Mumma's Pimlico maxi dress look? Let us know in the comments below.