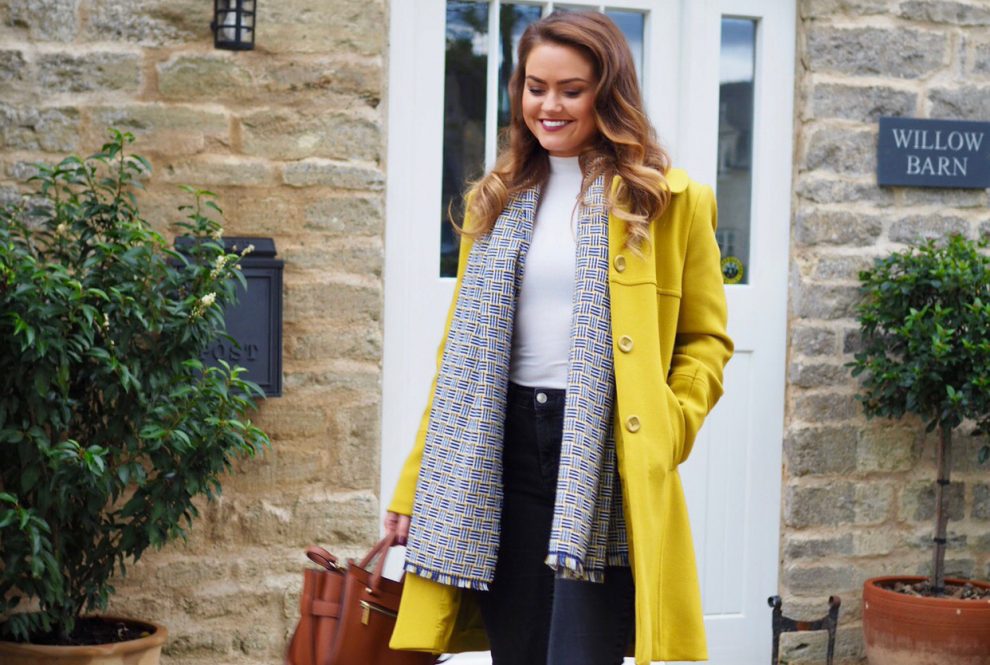 This sophisticated Autumn look is the perfect way to incorporate the on-trend colour of chartreuse into your wardrobe read more
Chartreuse is one of the standout colours this autumn season and is the perfect colour for bringing a bit of sunshine into your autumn wardrobe. Now that the weather is getting cooler, the transition period from cardigans to heavier coats is well underway and here to show us how to get cosy in style is fashion and interiors blogger Maria from Petal and Primrose.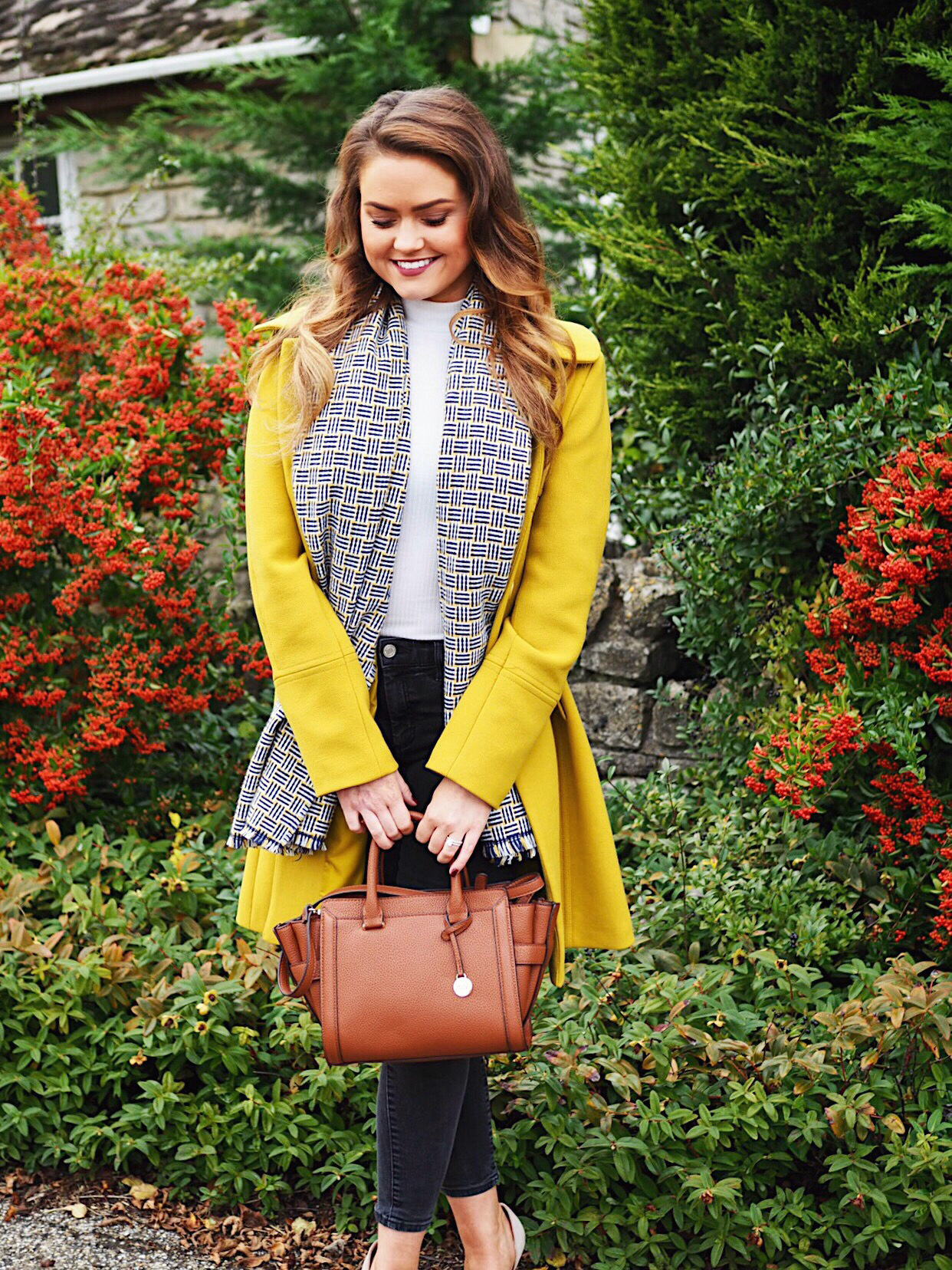 Autumn Outfit Styling with Chartreuse
Hello October… we've been waiting for you! Autumn is such a magical time of year, as the nights draw in and the leaves fall I can't help but long for cosy nights in, snuggled up by the fire with the candles lit.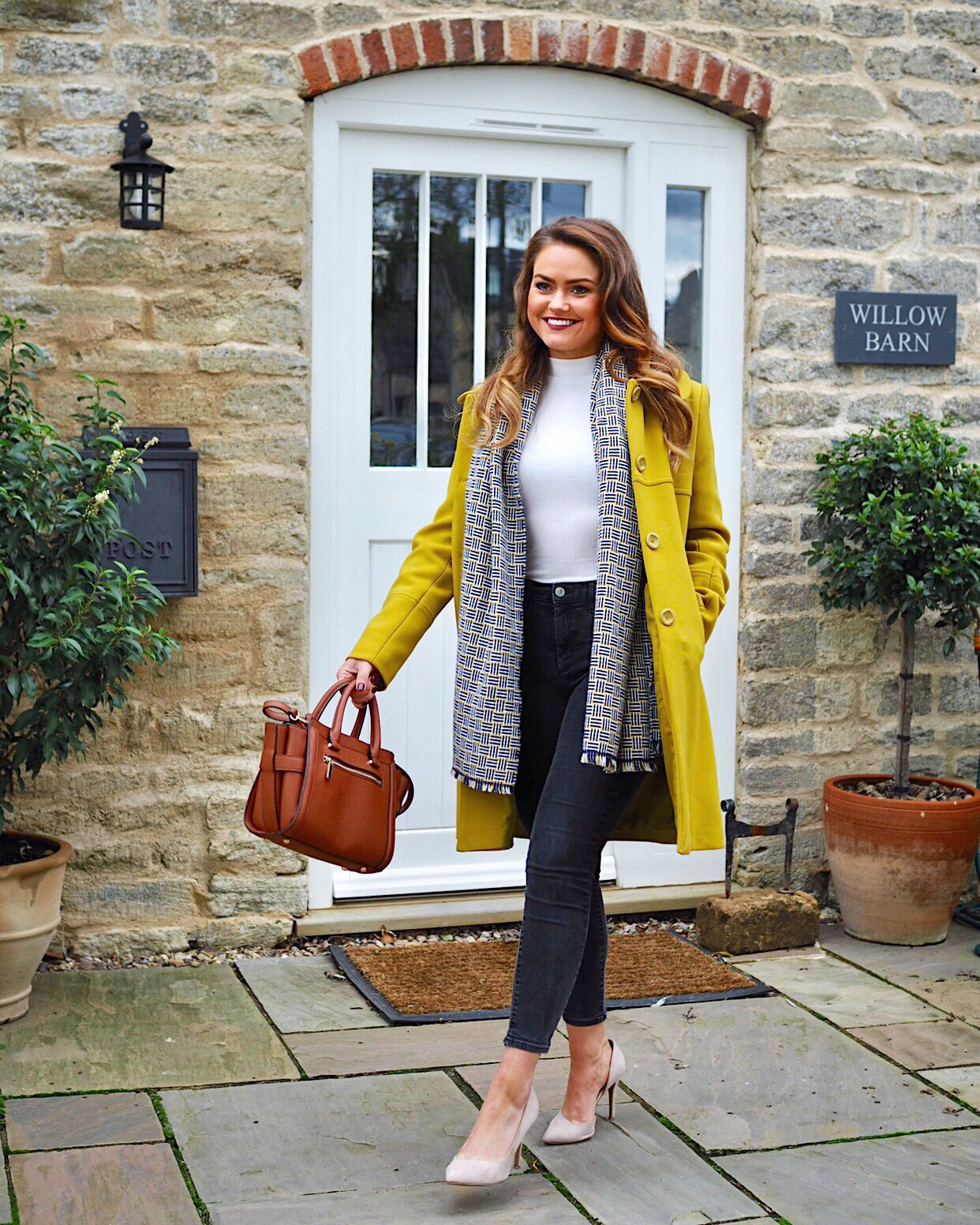 It takes me right back to my childhood and conjures up lots of happy memories growing up; from seeing all of the conkers laid out on the ground to kicking through the piles of leaves on my way home from school. On top of the nostalgia, there's also an element of change and excitement in the air that gradually builds and builds in the lead up to Halloween and Bonfire night!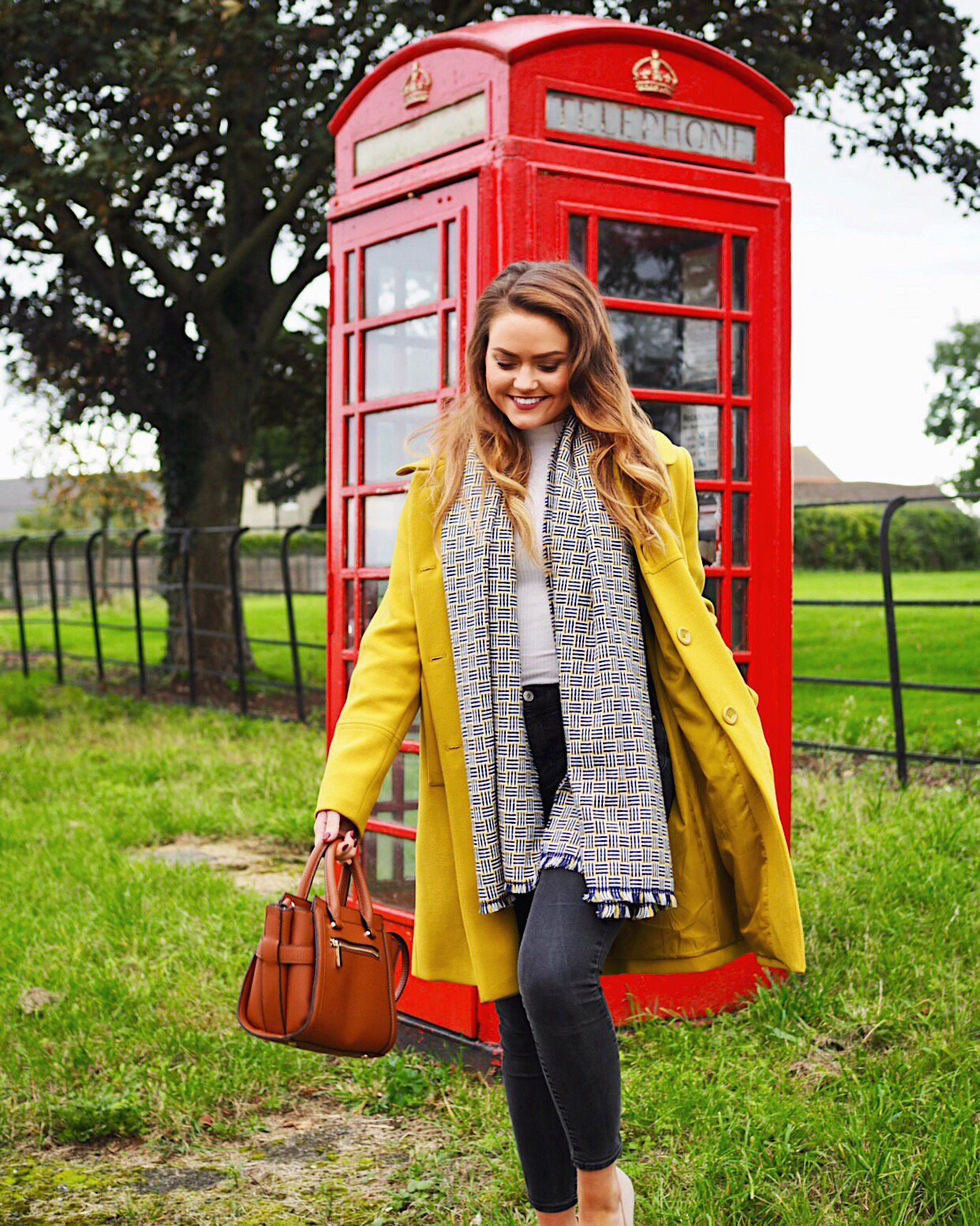 Autumn has to be one of my ultimate favourite seasons to style. There are always so many options and accessories to play with—the possibilities are endless! Not to mention the colour palette, which is to die for; with its yellow hues, burnt oranges and warm browns. I think it's so important to reflect the colours and change of each season in your outfit choices. Along with the chilly, dew covered mornings and pumpkin spice lattes, October also brings with it lots of gorgeous layers and cosy knits, both of which I convince myself I need more and more of as each Autumn rolls by!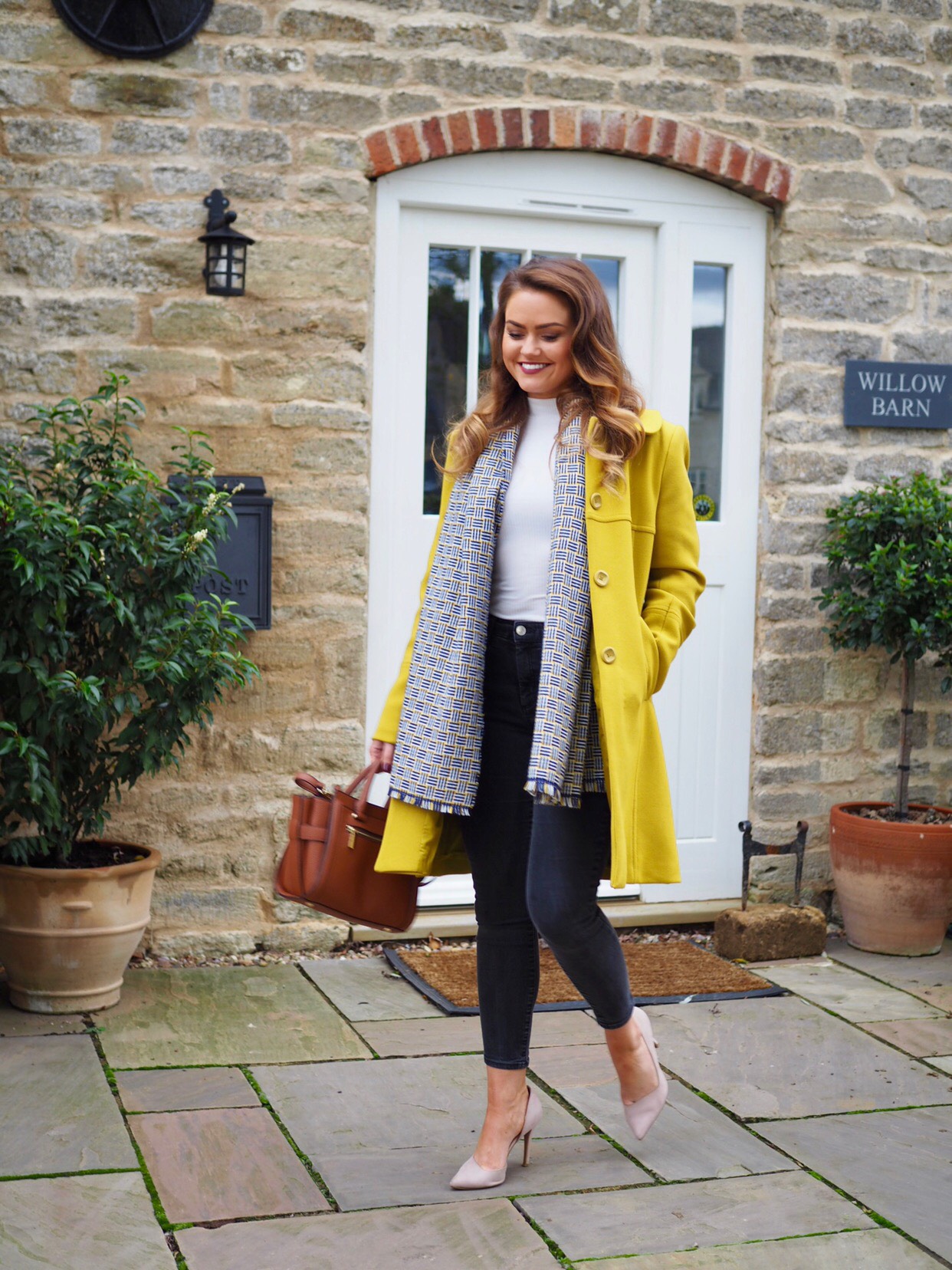 I have a yearly ritual of the Summer/Autumn transition and spend an afternoon putting my floral dresses, skirts sandals away to bring out my jackets, jumpers and scarves. I think it's super important to base the foundation of every outfit around a few key pieces that you instantly fall in love with. For me this means a killer jacket… and boy have Laura Ashley nailed it this year.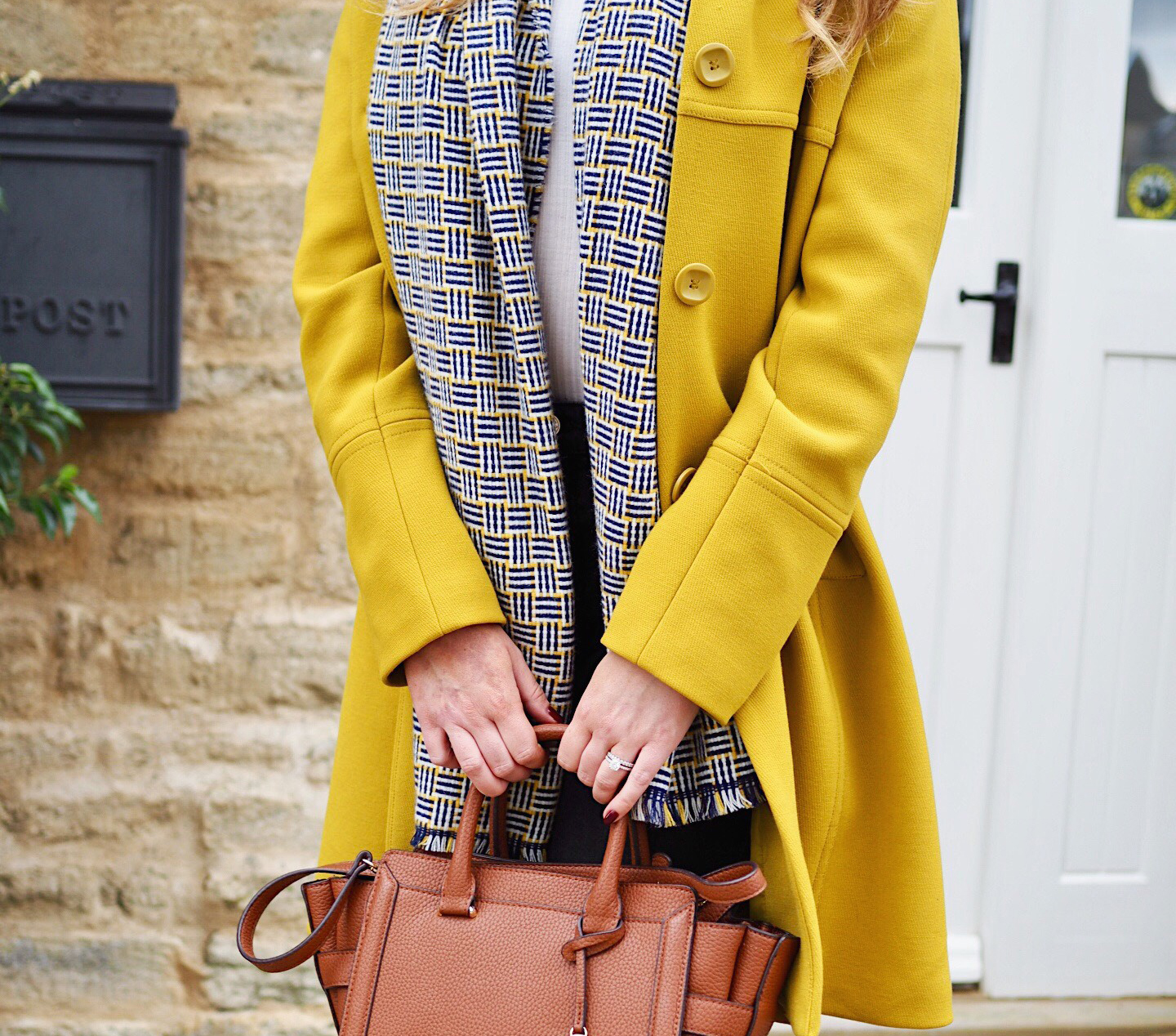 With its classic tailoring, rounded collar and bold Chartreuse colour this beautiful coat is sure to make a stunning autumnal statement. I teamed the jacket with staple black jeans and classic nude courts; perfect for a fancy lunch date or a smarter office look.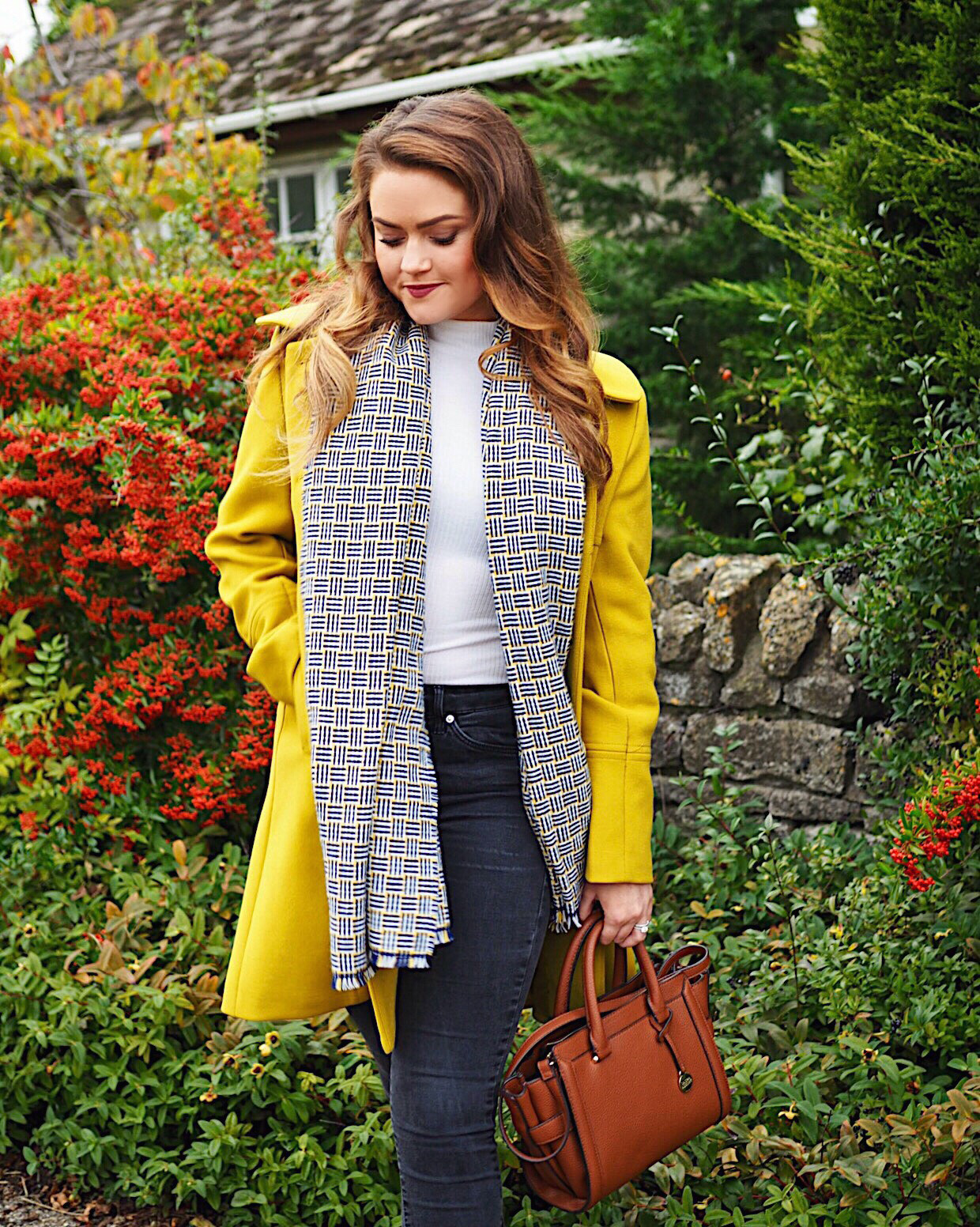 Accessories wise, a warm, cosy scarf to keep you toasty when the temperature drops is a season must have. I went for this gorgeous Navy and Mustard Yellow basket-weave scarf, which helps add a little bit of pattern and texture to the overall look.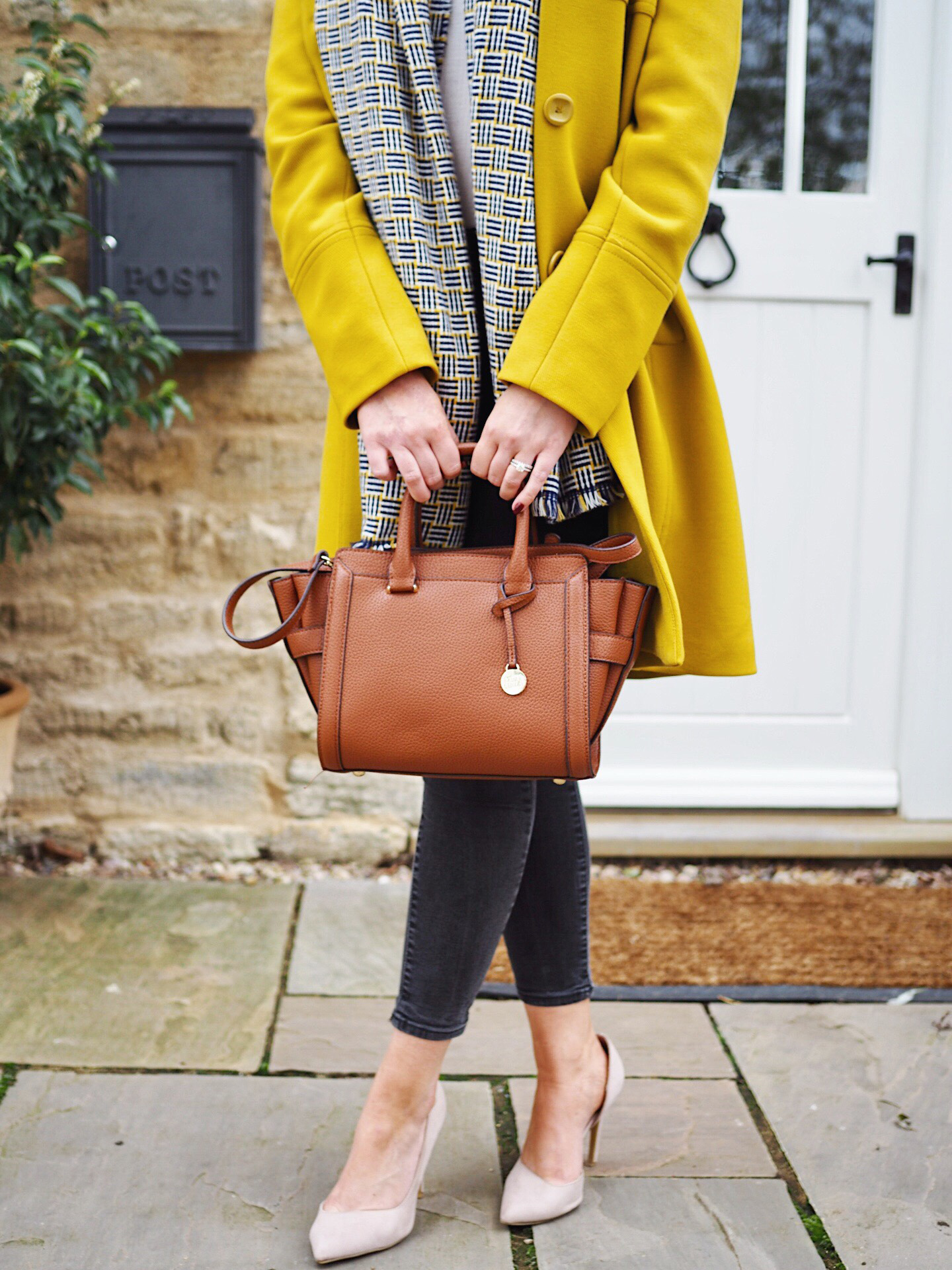 Helping bring the whole outfit together is a small, classic tan handbag, which can be used as a 'grab and go' or as an 'over the shoulder' with its longer extendable strap. Perfectly compact and with just enough space for all your essentials, I love using this bag as my everyday go to.
Moving from day to night, the jacket and bag can be easily dressed up with an LBD, a classic up-do and some statement earrings. All timeless pieces that will stay looking beautiful from year to year, I'm a firm believer that both quintessential tailoring and a classic brown handbag can go a very long way. Plus… can a girl really ever actually have too many handbags?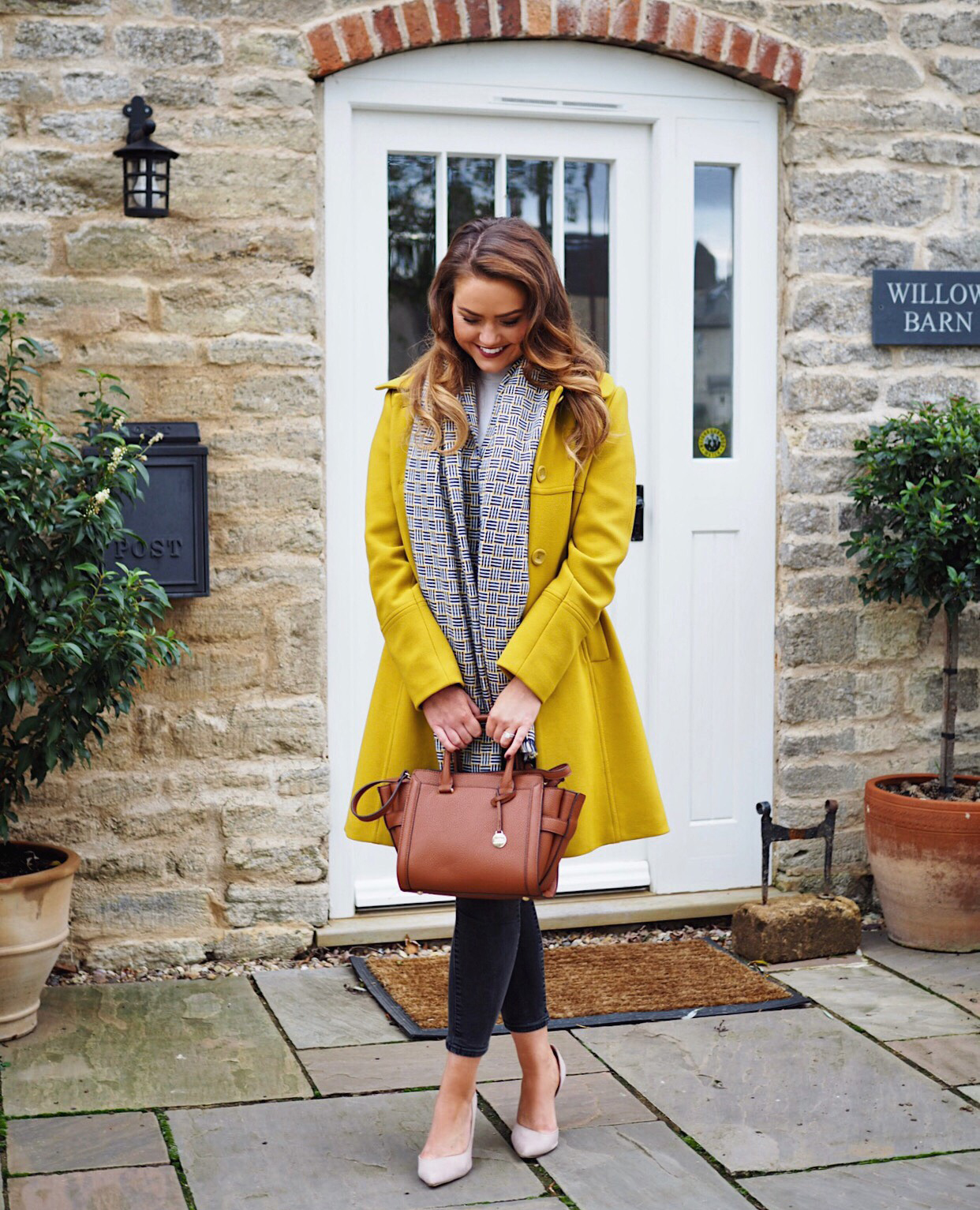 This post was created in collaboration with Maria Grace of Petal and Primrose using our Chartreuse Crepe Button Through Coat, Tan End Strap Grab Bag and Navy Warm Handle Basket Weave Scarf.
What do you think of this elegant chartreuse outfit? Let us know in the comments below.