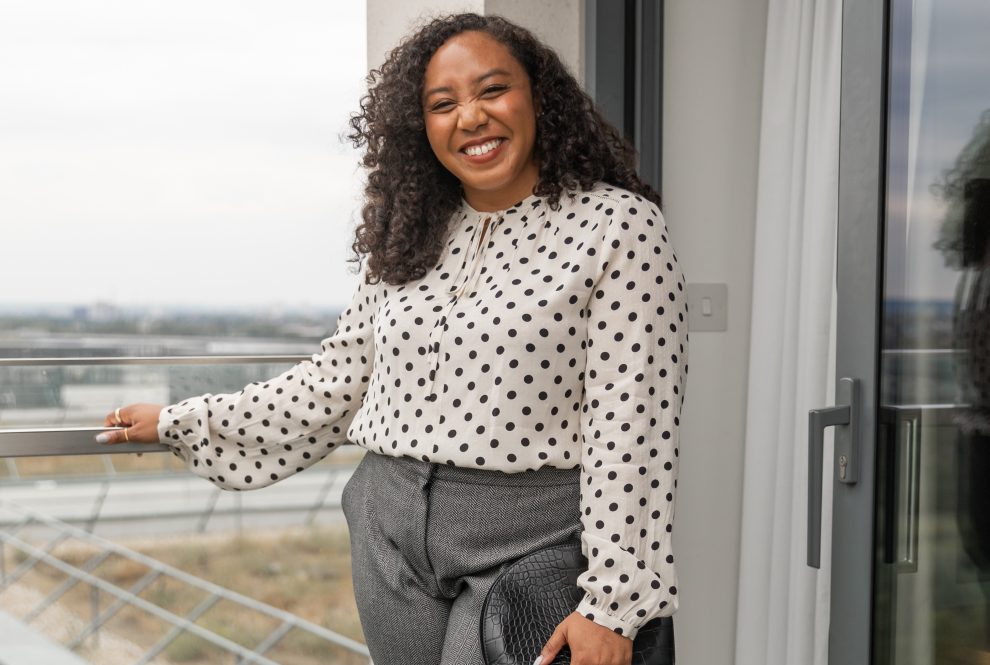 These two classic looks are versatile enough to wear to work or dress up to wear out on the town. read more
As an expert on looking effortlessly stylish, we asked fashion blogger Nicole Ocran of blog The Noteworthy, to complete a fashion edit of one of our new collections. Nicole opted for some classic looks that are perfect for wearing to the office and dressing up with accessories to wear on a night out.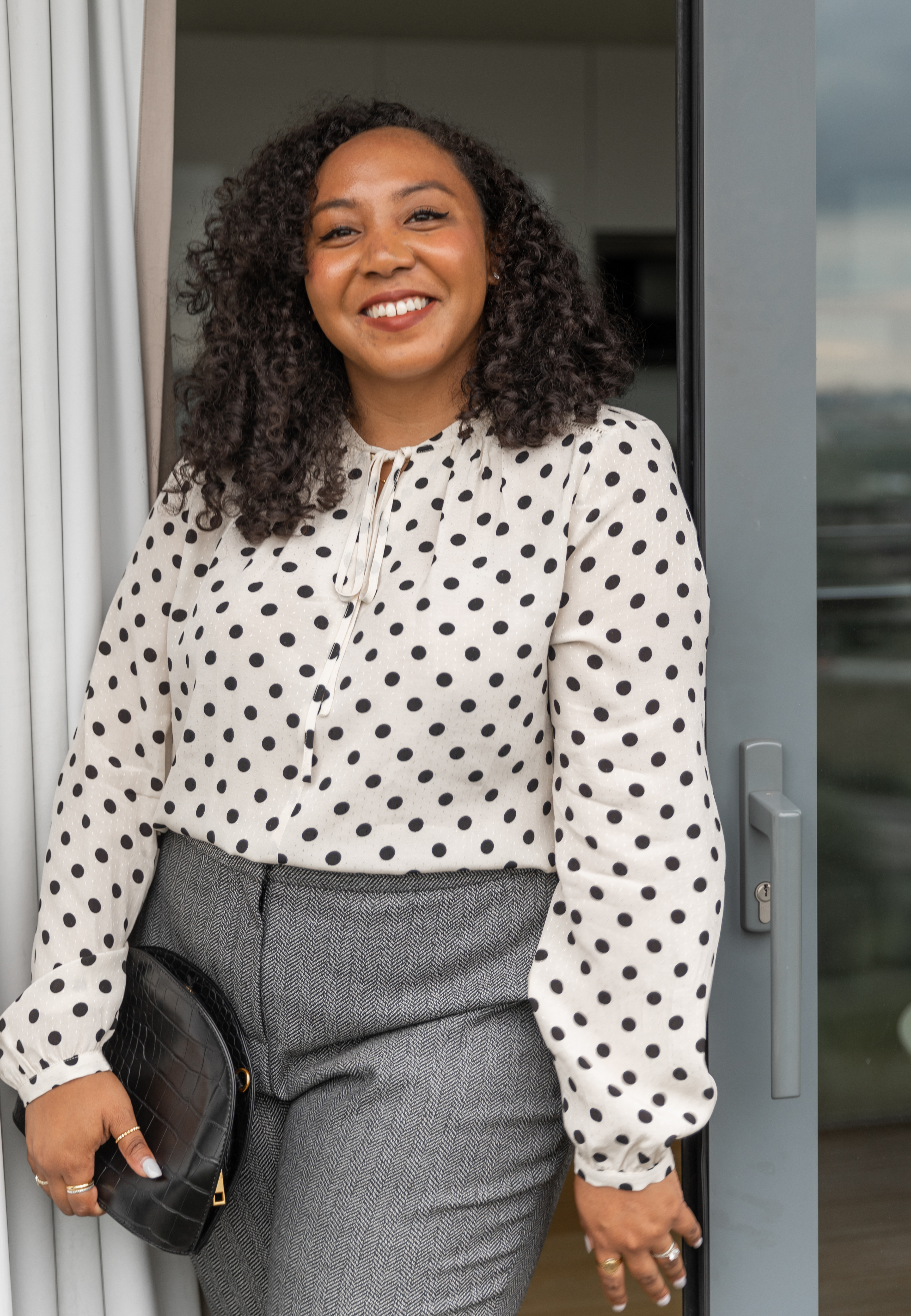 Autumn is my favourite time of year for getting dressed because it feels like there's a real art to it. For me, mixing prints is the best way to have fun with fashion. It can feel intimidating at times, but can be done in a subtle way that is still very put together, especially for this time of year!
It's all about playing with prints, proportions and textures and The Very Berry collection offers that in abundance.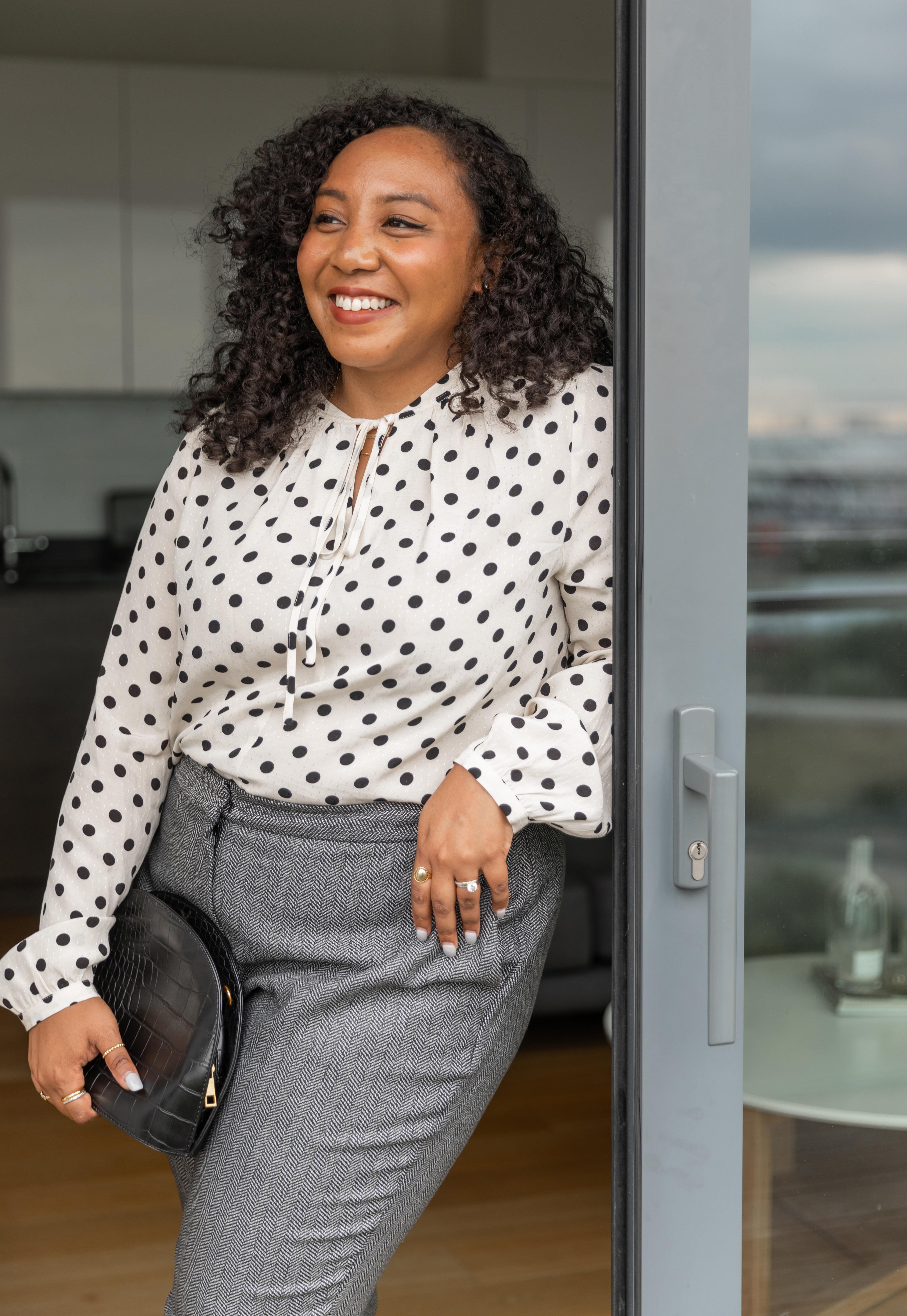 My favourite thing about this collection are its prints and colour-ways. They will never go out of style and are very easy to mix and match, allowing you to put together outfits that are timeless. I've gone for looks that are not only put together enough for the office, they are easy to dress down for casual wear, which is the best thing about black and white!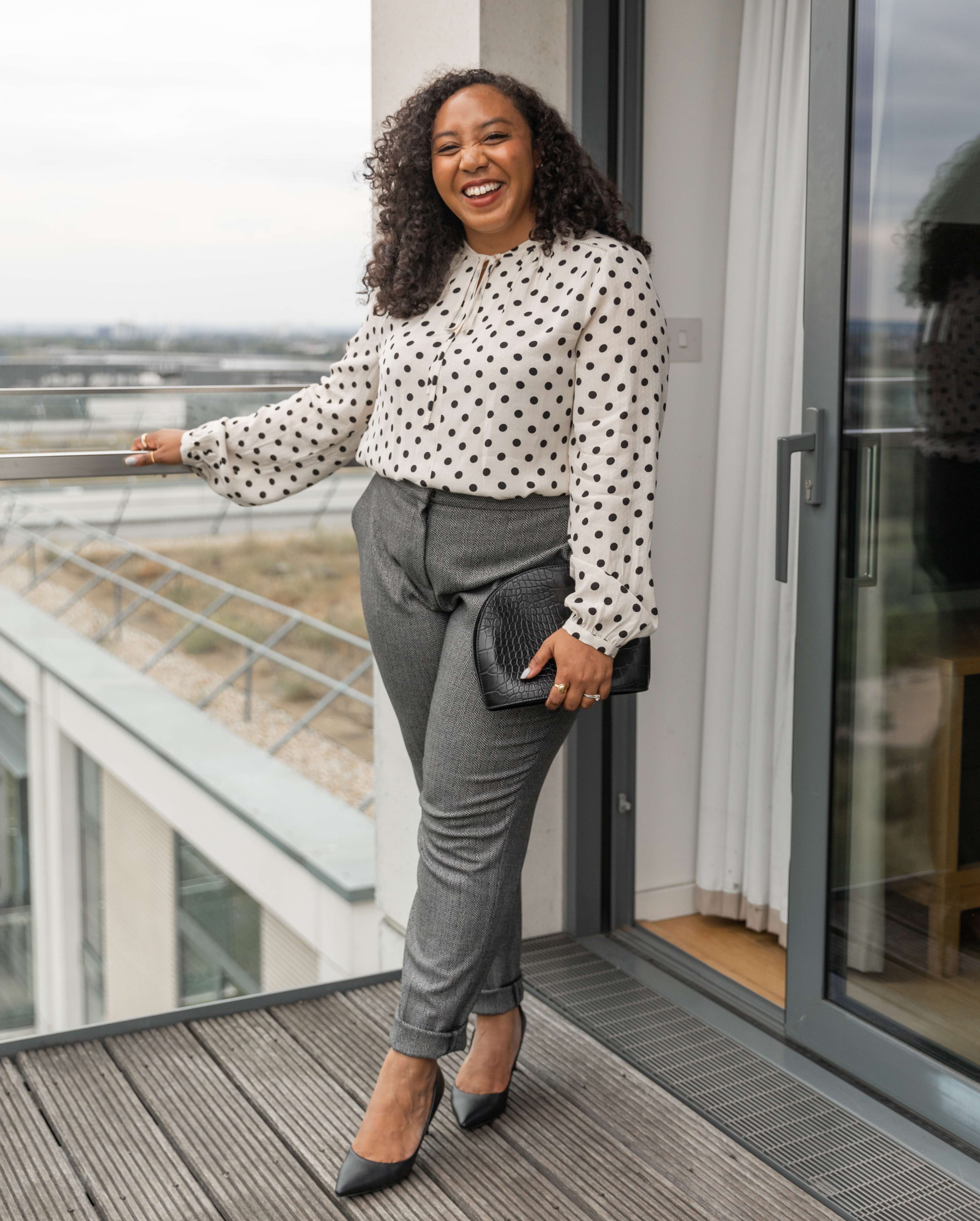 While colour is a lot of fun and something that Laura Ashley does best, there's nothing more perennially chic than a black and white look. Classic is never boring in my eyes! Now, It's all about the mixed prints to keep monochromatic looks from feeling stale as well as playing with shapes and proportions to make it modern.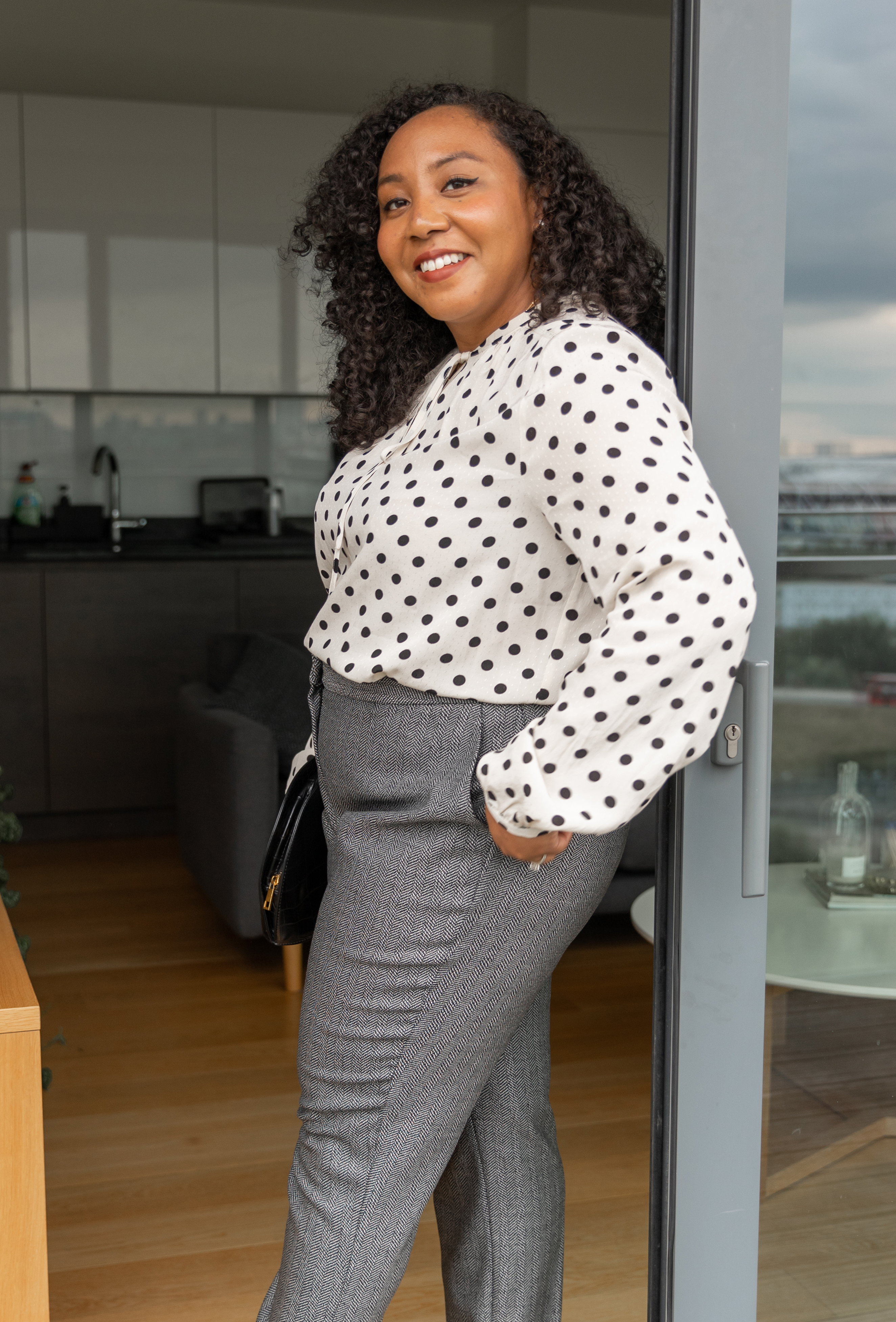 When I mix prints, I always try to make sure I'm getting the proportions right so my outfit isn't too busy or overwhelming to the eye. Here, I'm wearing a polka dot blouse with a bit of volume at the top in the ballooned sleeves, paired with a tailored herringbone pant which streamlines the look. The best thing about polka dot is that it's a neutral, so can be worn with absolutely everything and is a fun way to inject new life into basic outfits.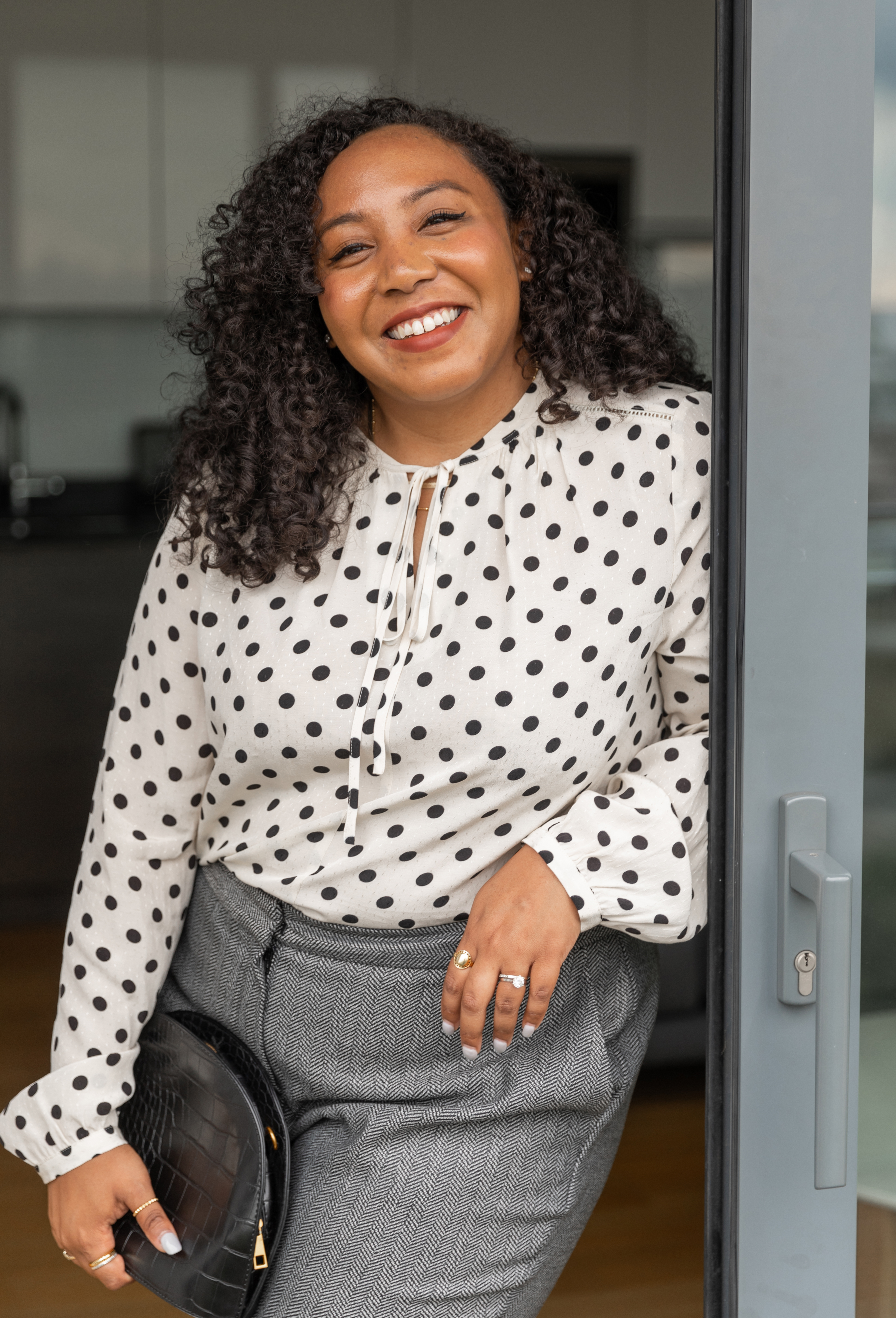 Playing with texture is also the best way to dress in the transition over into autumn, especially when we have thicker fabrics at our disposal. The silkiness of the blouse contrasts perfectly with the wool texture of the trouser. When wearing black and white or all one colour, adding different textures breaks up the outfit and can add interest.
I've also gone with a neutral clutch in black in mock croc for a handbag that keeps everything pulled together and elevated. It's all in the details!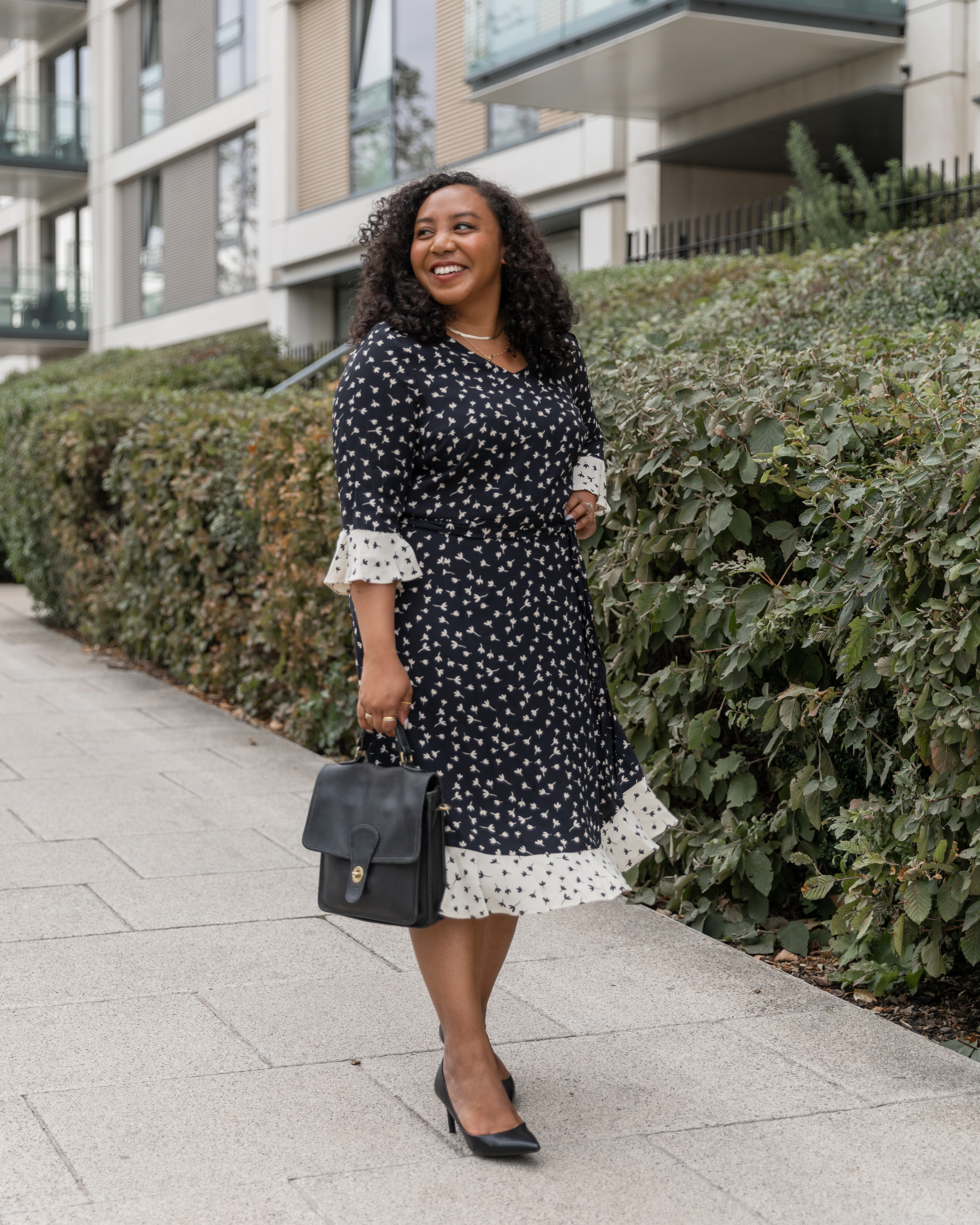 I always say if you want to dip a toe into mixing prints, the easiest way is to go back to basics and keep it simple with a dress.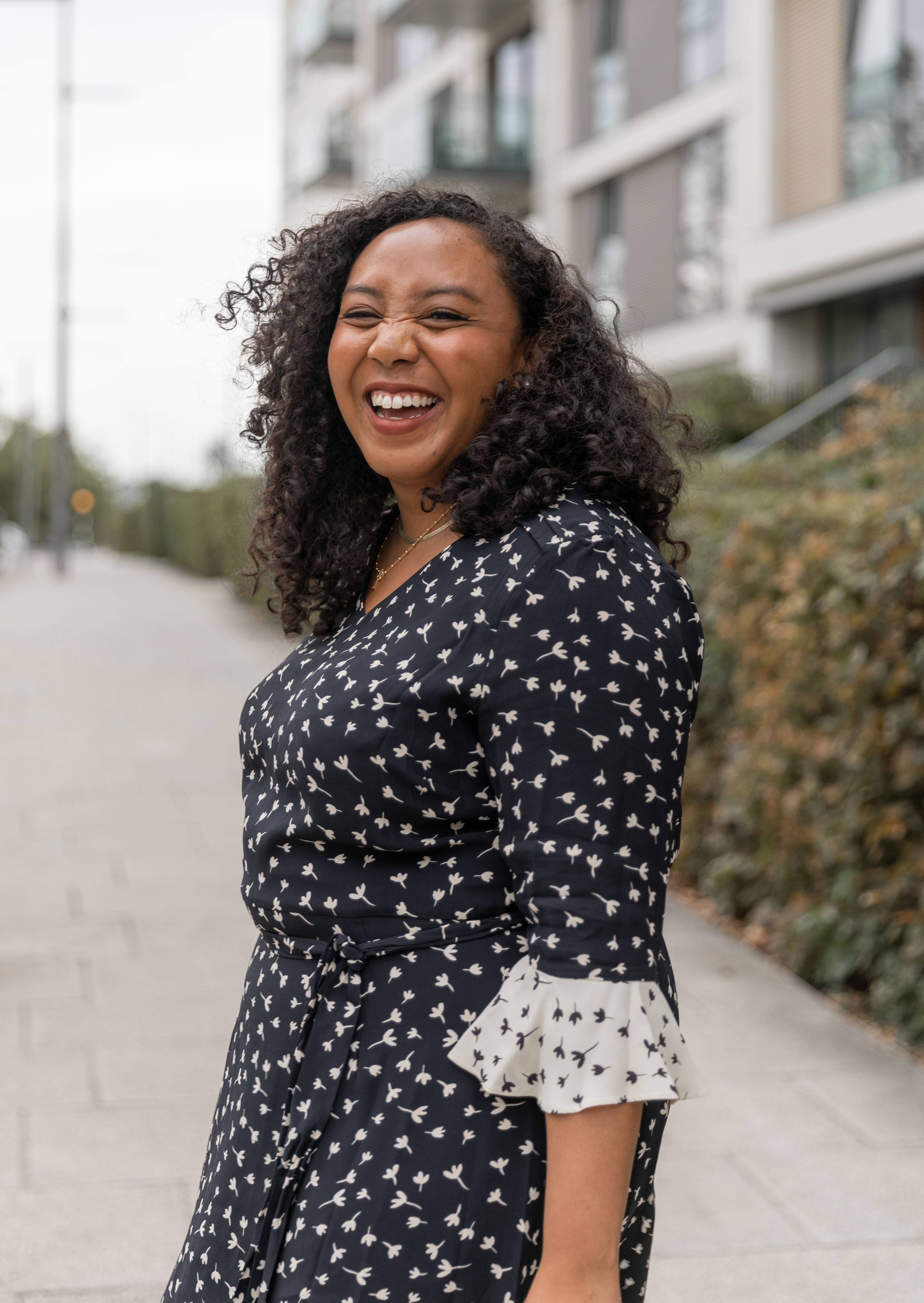 The contrast trim of this fit and flare dress makes for a subtle pattern clash. Although the swirling petal floral print is the same, the inverse colour-way at the cuffs and hem adds a bit of something different!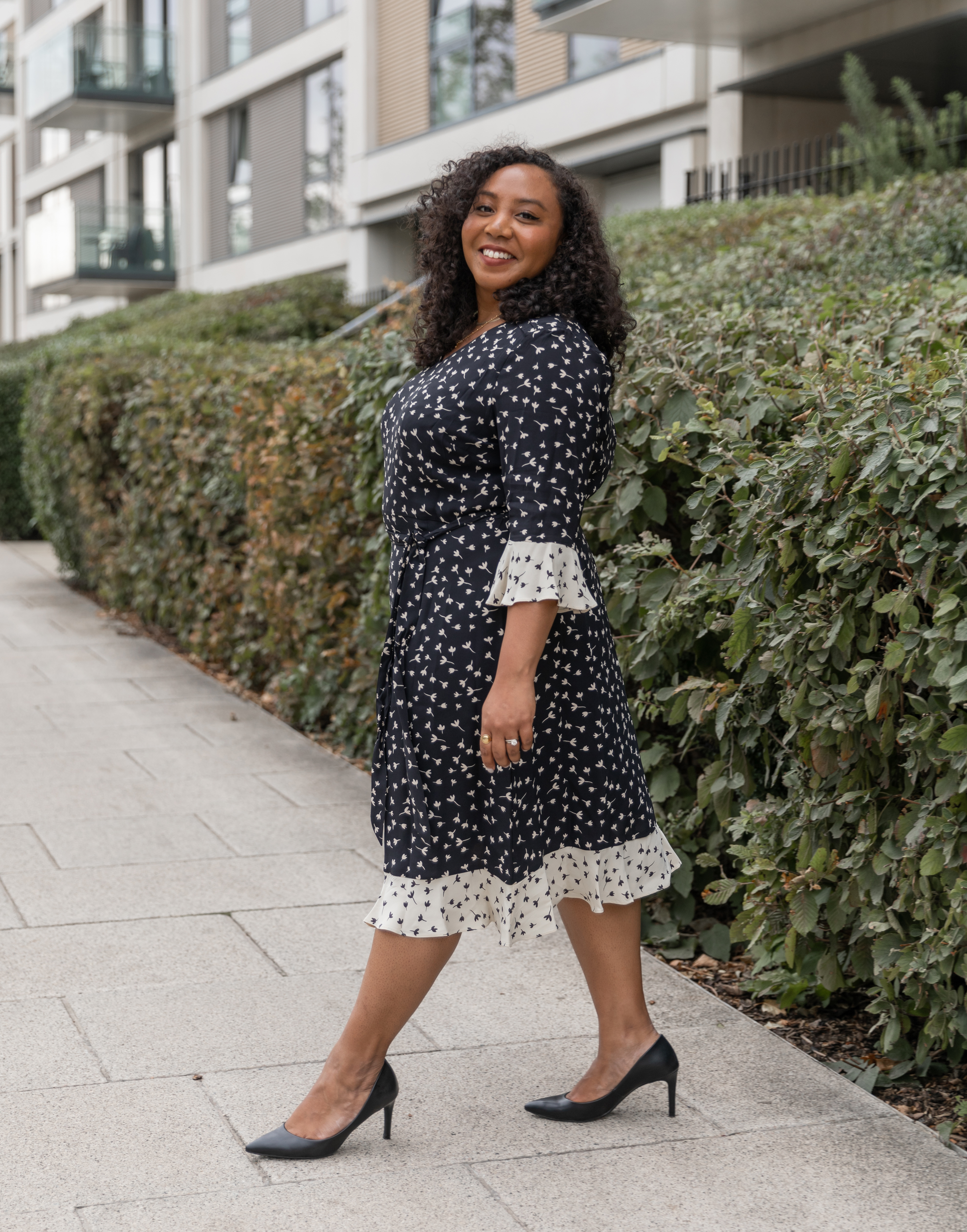 Although black and cream are neutral, the dress shape adds a lot of fun and femininity in the cut and the florals. It's the perfect workwear dress as well as for after hours, and will be easy to dress down for day time with a simple ballet pump or plimsoles.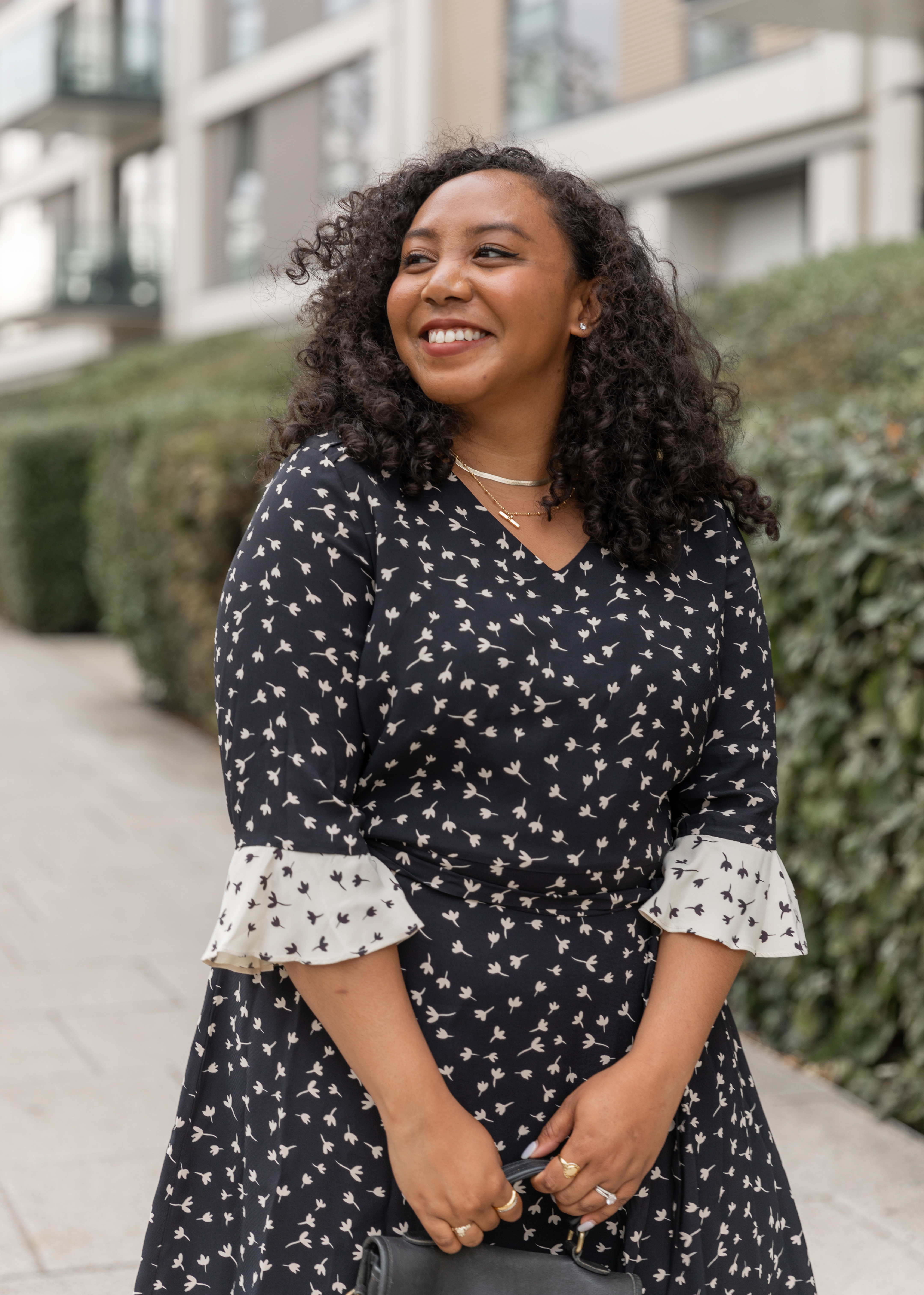 Here, I've gone for a simple black court shoe to keep the focus on the dress as well as a vintage leather bag for a subtle worn texture to complete the look. Easy, right?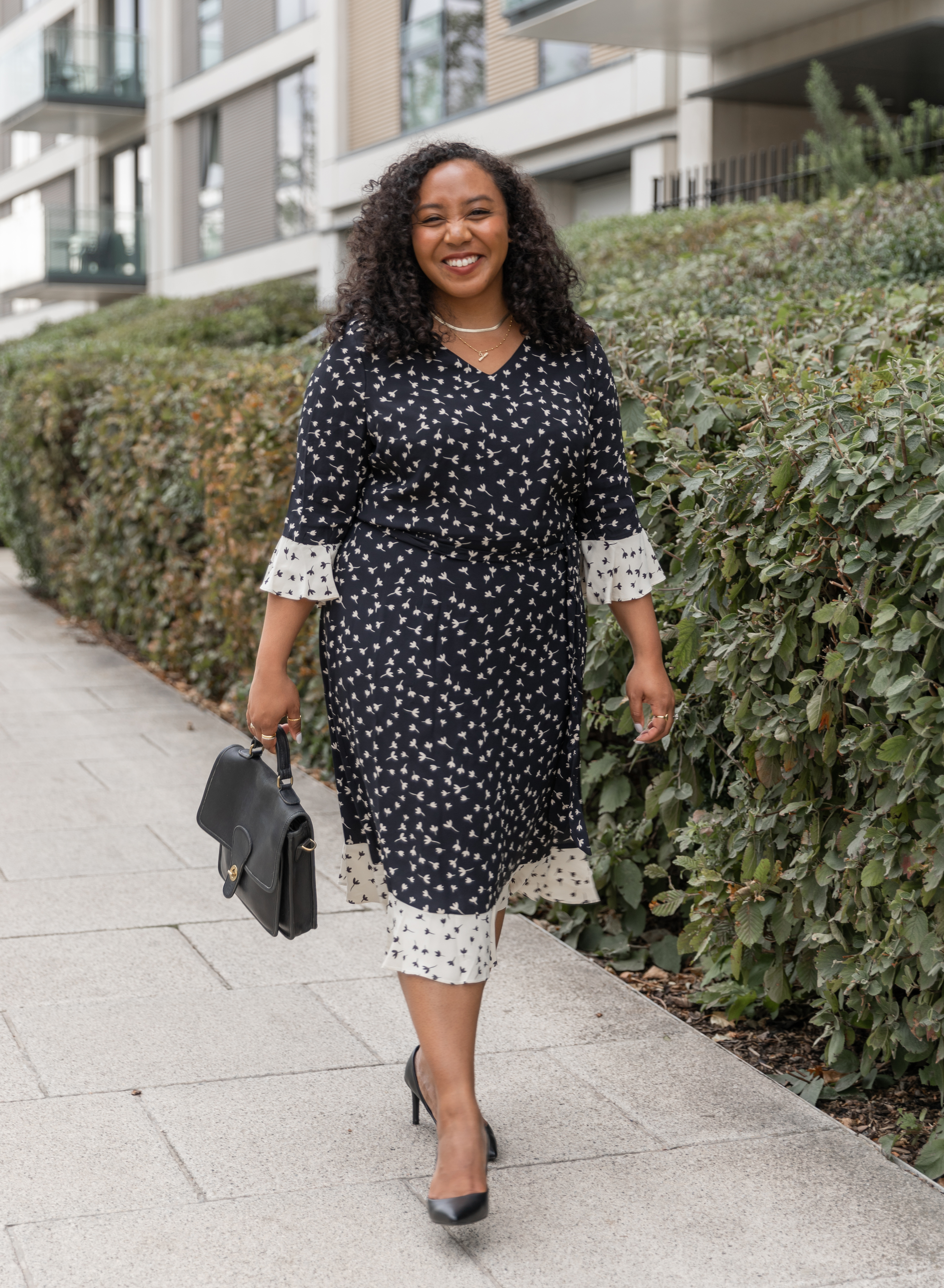 This post was created in collaboration with Nicole Ocran of The Noteworthy blog. Nicole wears our Swirling Petals Fit and Flare Contrast Trim Dress, Spotted Tie Neck Dobby Blouse, and Herringbone Cafe Trousers.
Would you wear these two classic outfits? Let us know in the comments below.