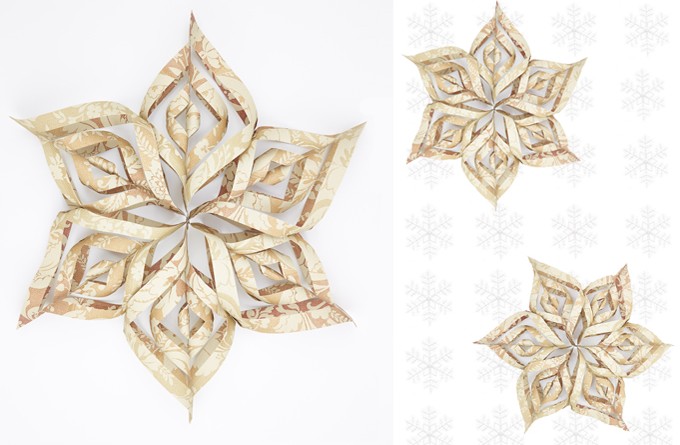 Retail display company Sarah Feather Design shows us how to create these very special wallpaper snowflakes…
Our friends at Sarah Feather Design recently sent us a snowflake made out of none other than our lovely wallpaper for an event we have coming up. We loved it so much that we asked them to share with you a little make and do on the blog. With Christmas well and truly creeping up on us (yes, it's still early but preperation is key!) we think these snowflakes would look lovely hung from the ceiling for a winter wonderland themed party! Fancy giving these a go? Follow the instructions below…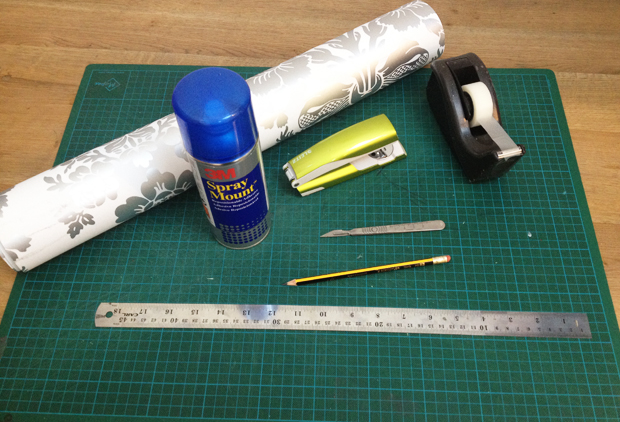 You will need:
-       Laura Ashley Wallpaper (Pictured here is Tatton Silver Damask and  Connemara Cinnamon)
-       Spray Mount Adhesive
-       Ruler
-       Pencil
-       Knife
-       Cutting matt
-       Stapler & Staples
-       Tape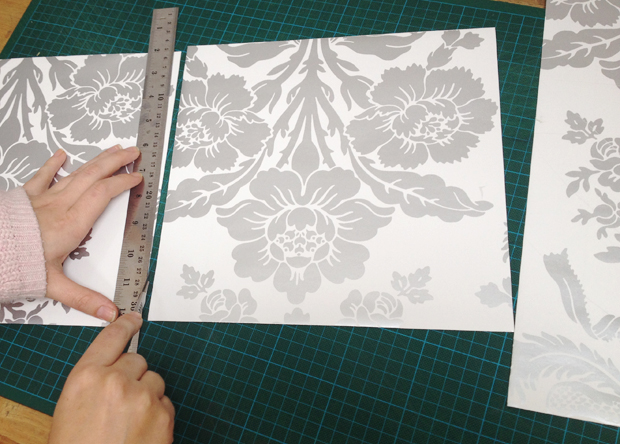 Instructions
1 – Spray mount your chosen wallpaper back to back so design is on both sides.
2 – Cut into 6 equal size squares, we are cutting 28cm x 28cm which will make a 70cm snowflake.
3 – Take one square and fold it in half diagonally to make a triangle and then in half again to make a smaller triangle.
4 – Using a pencil and ruler, mark 4 equal points along the 2 shorter sides of the triangle. Join the marks up so they run parallel with the longest side of the triangle.
5 – Cut along the lines, stop approx 1cm from the end. Then unfold.
6 – Bring the two points of the centre cuts together, overlap slightly and tape in place. Turn the shape over and do the same for the next set of points, using the stapler for these points. Repeat for the other points.
7 – Repeat steps 3-6 so you have 6 spiral shapes.
8 – Staple each spiral together at the bottom corner and the edge to complete your snowflake.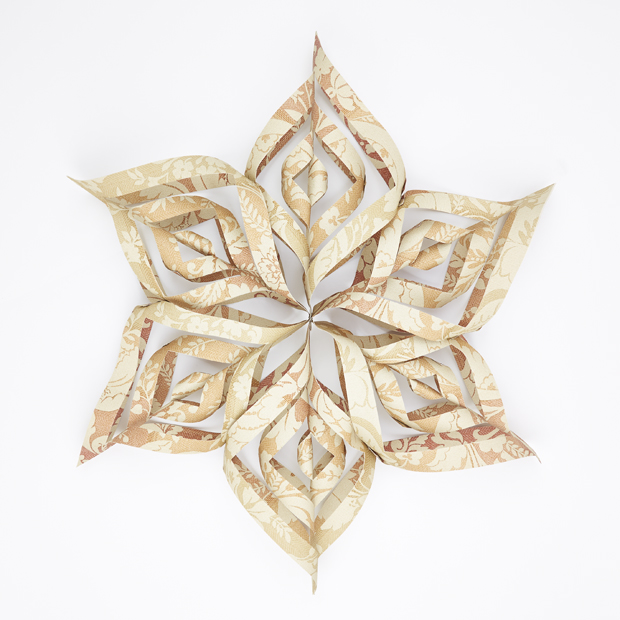 Tada!
What do you think of Sarah Feather's make and do snowflake? Will you be trying this at home? Let us know…