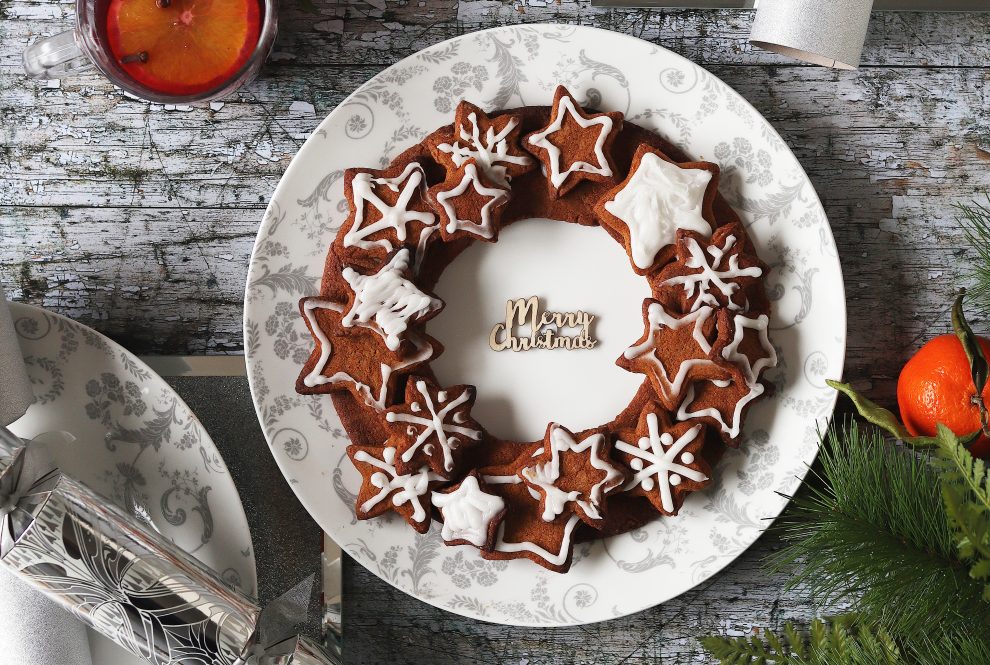 This festive cookie wreath is a delightful way to add a bit of festive fun to your Christmas table read more
For the 12th bake of Christmas Laura Ashley gave to me… 12 festive cookies.
This recipe is the final bake in our 12 Bakes of Christmas blog series! Look back on our other scrumptious Christmas eats on the Laura Ashley Blog.
Nothing is more traditional than a classic Christmas wreath. This year why not try making a different type of wreath, one perfect for serving up on Christmas day. This festive cookie wreath is a delightful way to add a bit of festive fun to your Christmas table and is delicious too.
The wreath design also makes this a great plate for sharing among family and friends. Read on to discover how to make it with help from foodie blogger Sophie of Black Velvet Styling.
Festive Cookie Wreath
This is a great recipe for getting the little ones involved in some Christmas baking, in fact its now tradition in our house to make gingerbread cookies on the first weekend of December, and we're coming up with new creative ideas for displaying them each year!
We go for the easy option of buying ready made royal icing but you could make your own and even add some colours if you prefer. And of course use any biscuit shapes you like, the range of cutters available gets better all the time.
Ingredients
– 450g plain flour, plus extra for dusting
– 1tsp salt
– 4 tsp bicarbonate of soda
– 2 heaped tsp ground ginger
– 1 tsp cinnamon
– 100g unsalted butter
– 200g soft brown sugar
– 200g golden syrup
– Ready made royal icing to decorate
Method
1. Heat your oven to 190C/gas 5 and grease and flour two flat biscuit tins or baking trays.
2. Sieve the flour, bicarbonate of soda, salt, ginger and cinnamon into a large mixing bowl.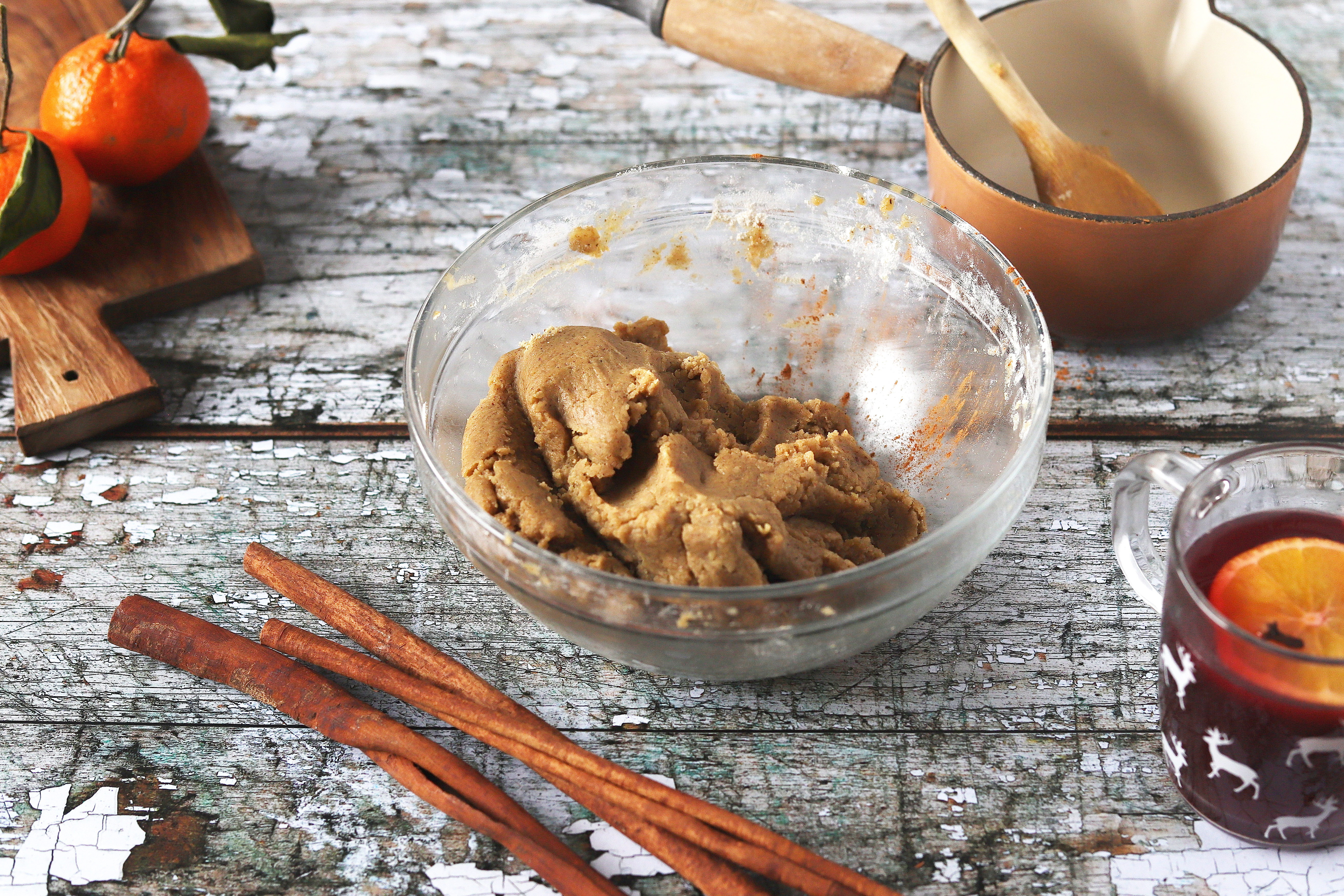 3. Heat the butter, sugar and syrup in a pan until dissolved. Leave to cool slightly, then mix into the dry ingredients to form a dough. (Add a little more flour if it's too sticky.)
4. Make into a ball and chill the dough in the fridge for 30 mins.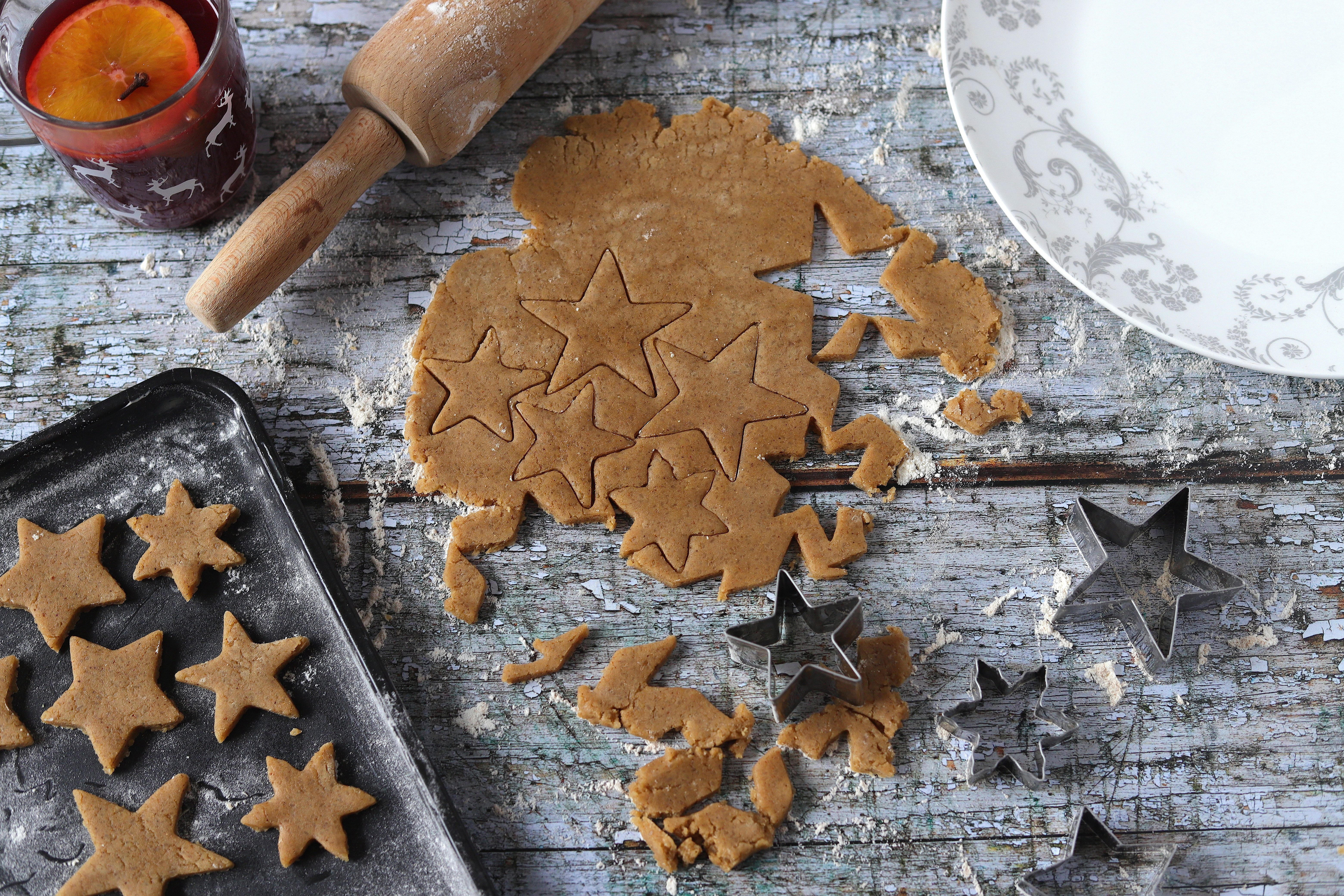 5. Split the dough into two equal balls. On a floured surface, roll one piece of the dough to around 5mm thickness. Cut your star shapes and put them onto the backing tray. Allow space for them to spread.
6. Cook for 10-15 minutes, keeping a close eye on them so they don't burn round the edges. When cooked allow to cool and harden in the tin before moving.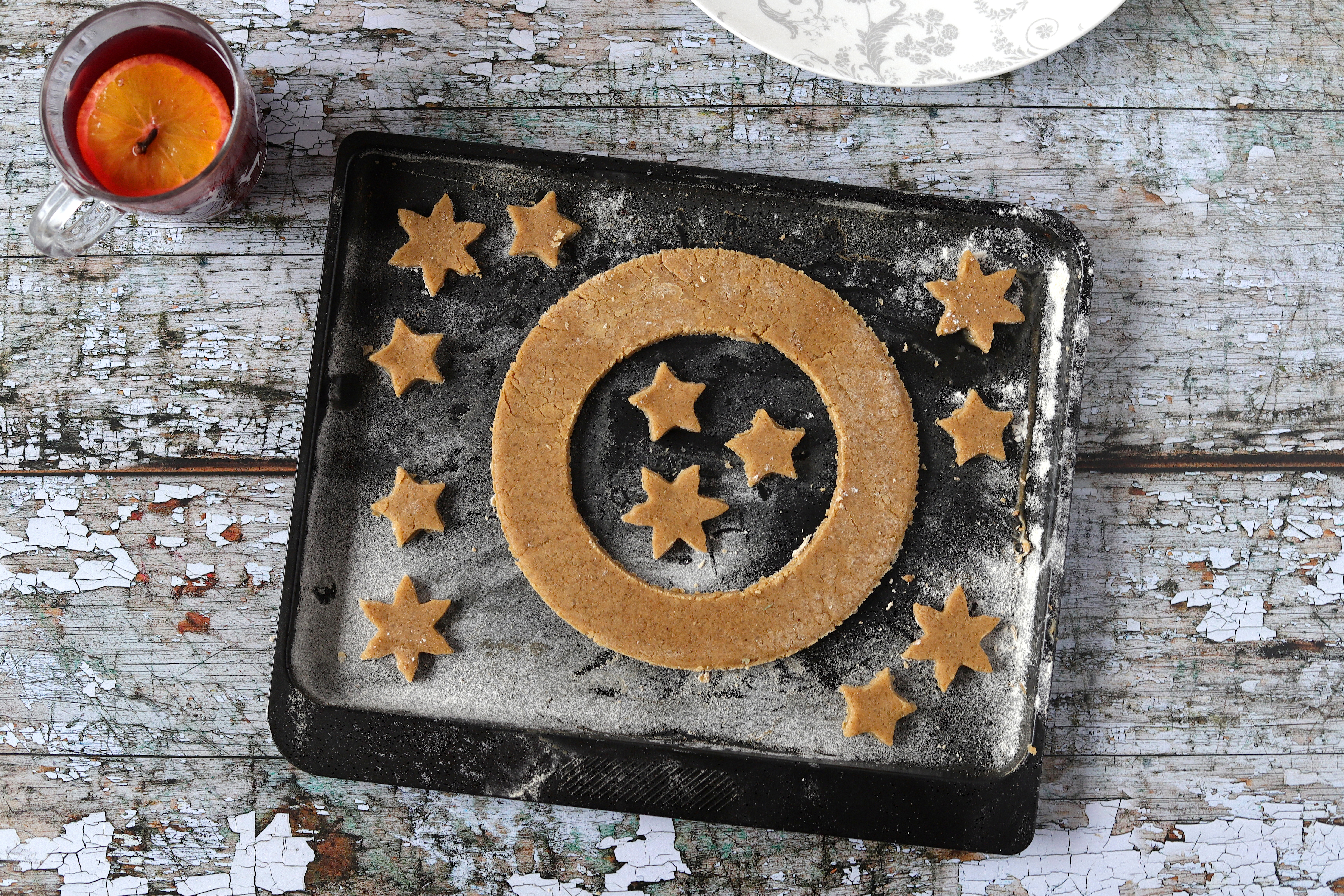 7. Meanwhile roll out the other piece of dough into a circle shape around 5mm thick. Measure out your wreath hoop – we wanted ours to sit nicely in our Laura Ashley Josette plate so used a smaller plate and dish as our inner and outer circle templates – cut with a butter knife around your templates.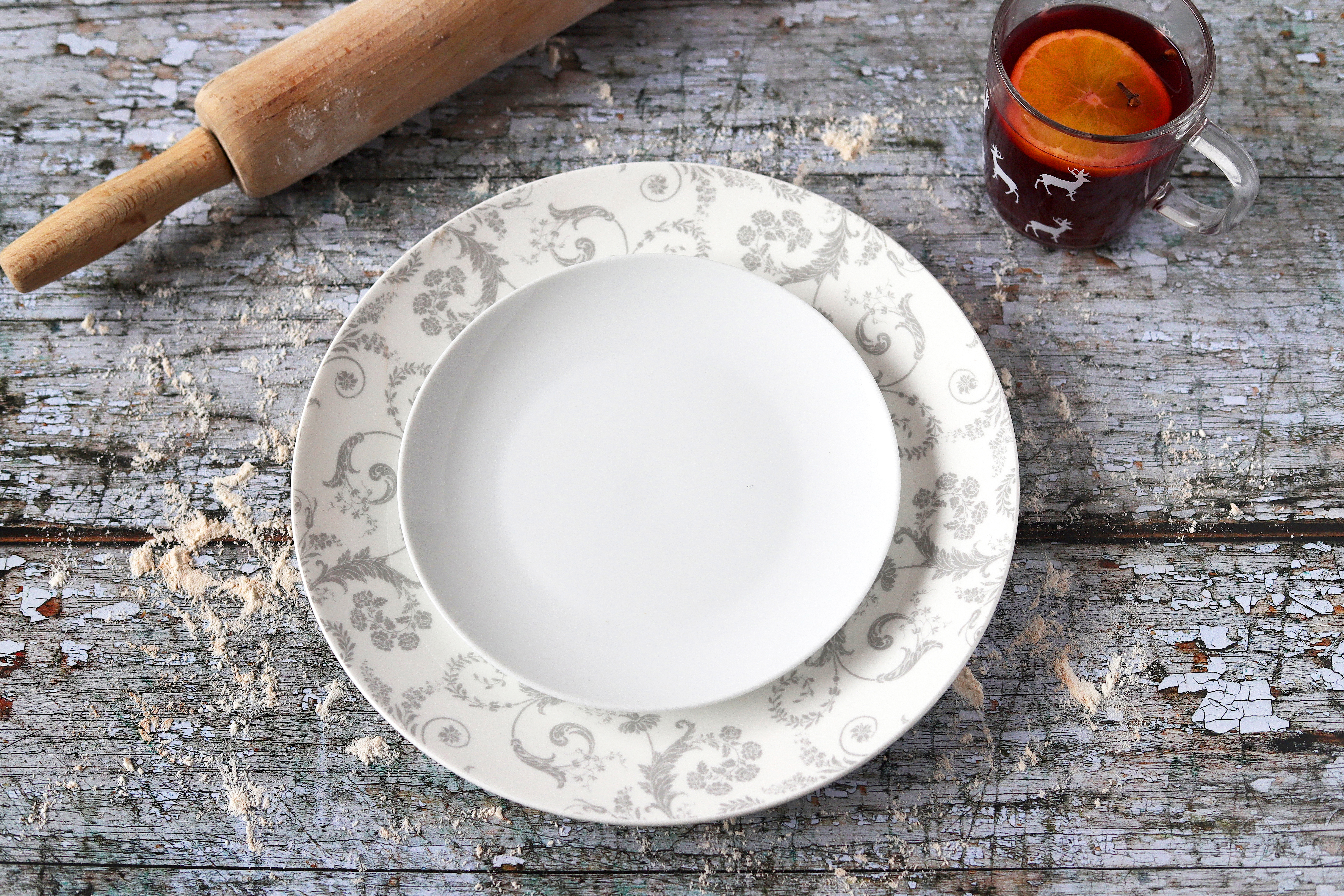 8. Move the wreath hoop carefully to the second baking tray (you might need a large fish slice and two hands for this!). Cook for 10-15 minutes, again checking it regularly. Allow to cool and harden in the tin.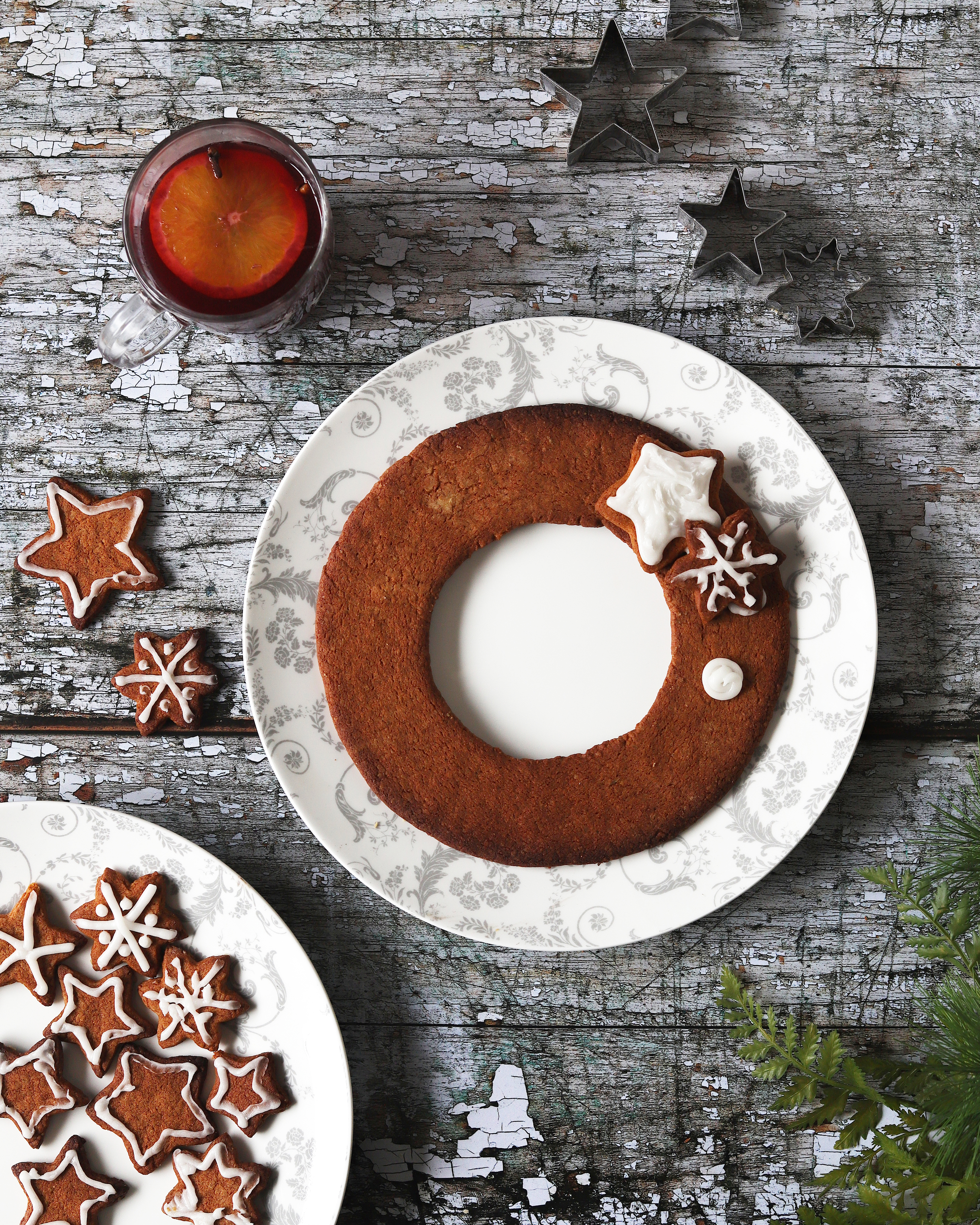 9. Once the wreath hoop and biscuits are completely cooled, ice each star biscuit and allow to set before sticking to the hoop with a good blob of icing. I recommend placing your largest stars equally around the hoop then layering up with the smaller ones until they are all used – or you may have a few spare to display with your finished wreath!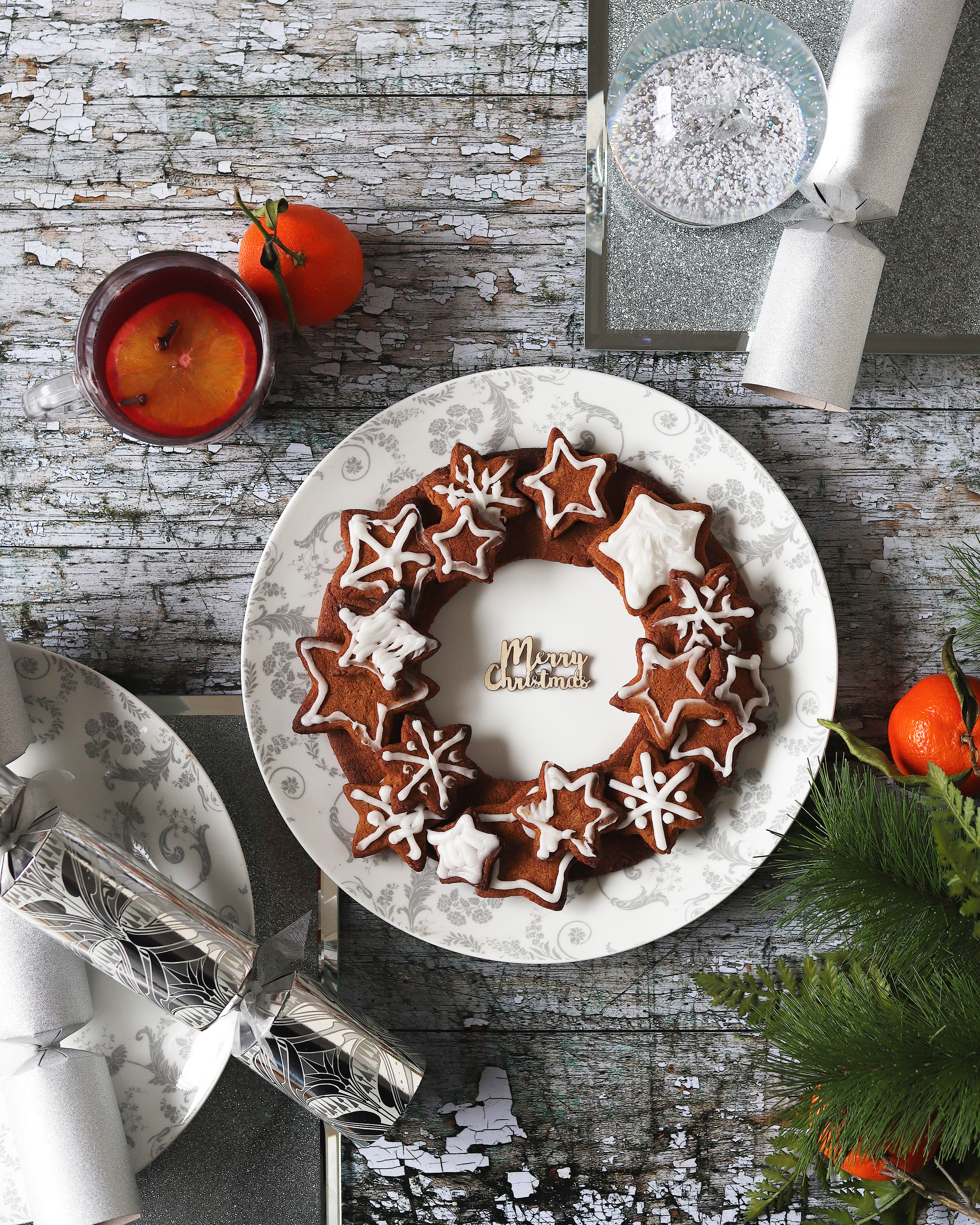 This festive cookie wreath recipe post was made in collaboration with Sophie of Black Velvet Styling using our Christmas dining range.
Is this something you would like to try out? Let us know in the comments below.
To create the perfect festive table for your home, check out the dining ranges in our Christmas Shop.
Follow along with our 12 Bakes of Christmas series and share your creations on our social media channels with the hashtag #LauraAshleyChristmas.