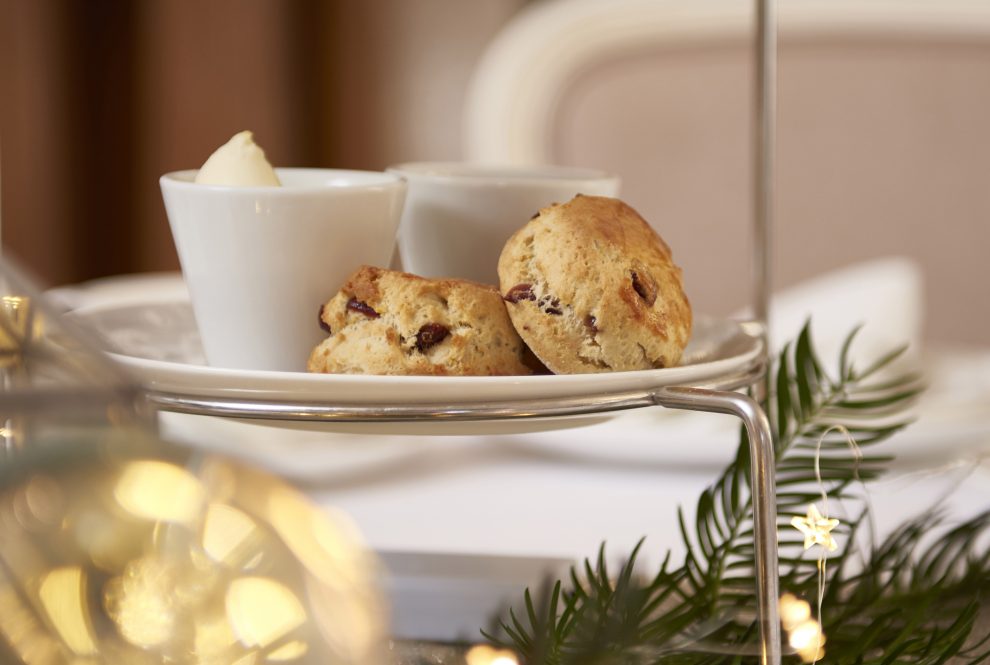 Traditional, but with a festive spin, these Christmas scones are sure to satisfy all your yuletide cravings read more
For the 10th bake of Christmas Laura Ashley gave to me… 10 Cranberry and Buttermilk Scones.
Over the next 2 months we'll be bringing you a variety of festive bakes every week as part of our 12 Bakes of Christmas blog series  So keep your eyes peeled on the Laura Ashley Blog for plenty of scrumptious Christmas eats.
For our 10th bake of Christmas we decided to have a look at what some of our Laura Ashley The Tea Rooms are serving on their festive menus this year. One sweet treat that stood out was this scrumptious recipe for cranberry and buttermilk scones. Traditional, but with a festive spin, these Christmas scones are sure to satisfy all your yuletide cravings—especially when consumed with a piping hot glass of cocoa.
Find out how to make these scones with the recipe below, provided by the chef's of our Laura Ashley The Tea Room in Solihull.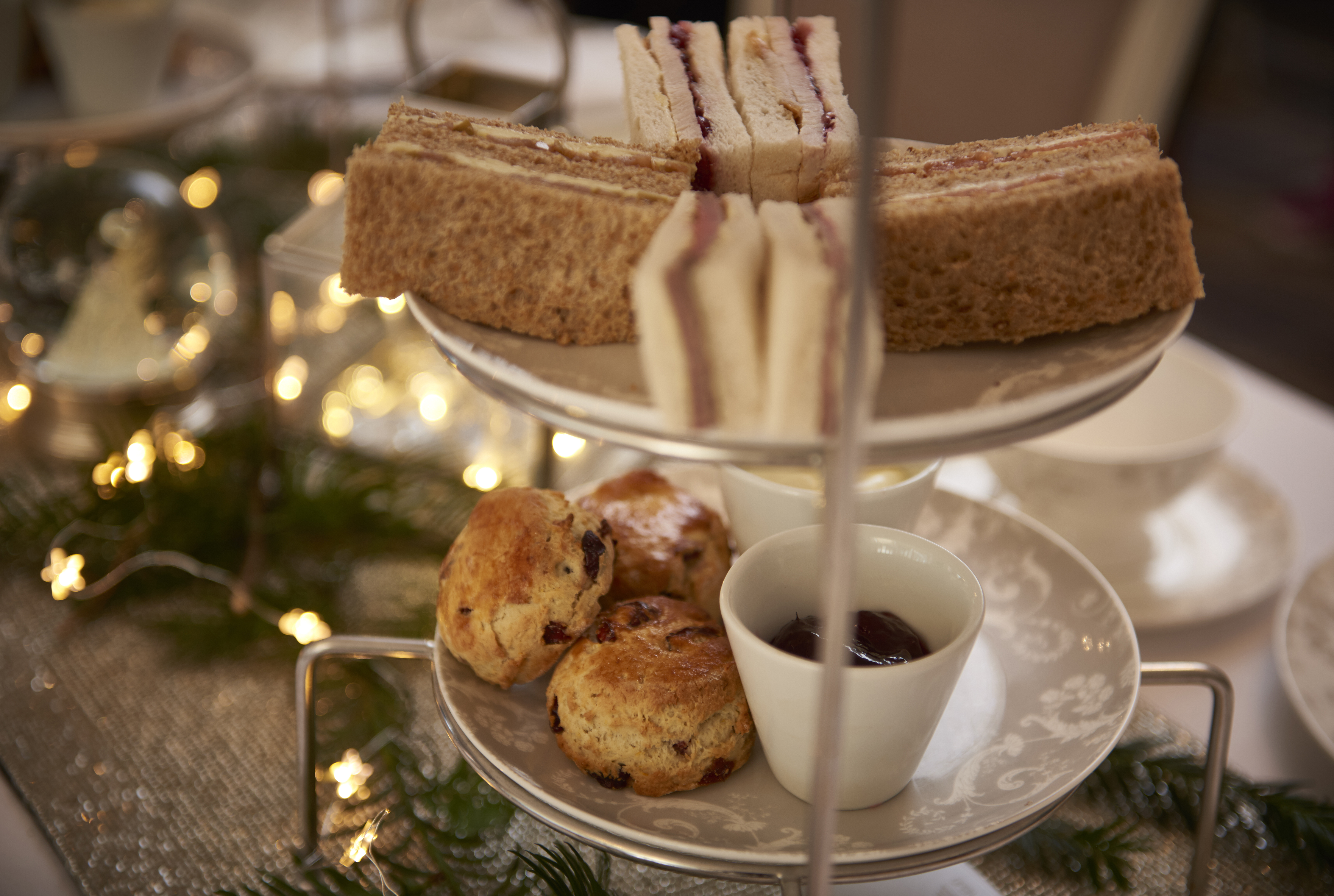 Cranberry and Buttermilk Scones
Ingredients
Cook with the following ingredients to produce 12 –15 afternoon tea size scones.
– 450g self raising flour
– 1⁄4 tsp salt
– 100g cold butter—diced into small cubes
– 65g sugar
– 10g baking powder
– 75g dried cranberries
– 120 ml buttermilk & 120ml of semi skimmed milk
– 2 eggs
– 1 egg yolk for brushing
– Kitchen brush for egg yolk
Method
1. Measure out the flour, salt and butter, sugar and cranberries into a mixing bowl.
2. Rub all the ingredients together until they form into a bread crumb mixture.
3. Gently warm the buttermilk, then leave to cool for 4 minutes.
4. Fold the milk mixture and eggs and mix into a dough.
5. Ensure the dough is fully mixed, but remember not to overwork or your dough will dry out. We recommend you kneed around 10 times for a nice consistency.
6. Rollout the dough with a rolling pin to a medium thickness and cut out your scones with a 60mm round cutter.
7. Brush your dough medallions with your egg yolk to create a beautiful golden look.
8. Cook your medallions for 12 minutes at 180 degrees until they are browned on top.
9. Remove from the oven and leave to cool for 5 minutes before serving. Enjoy!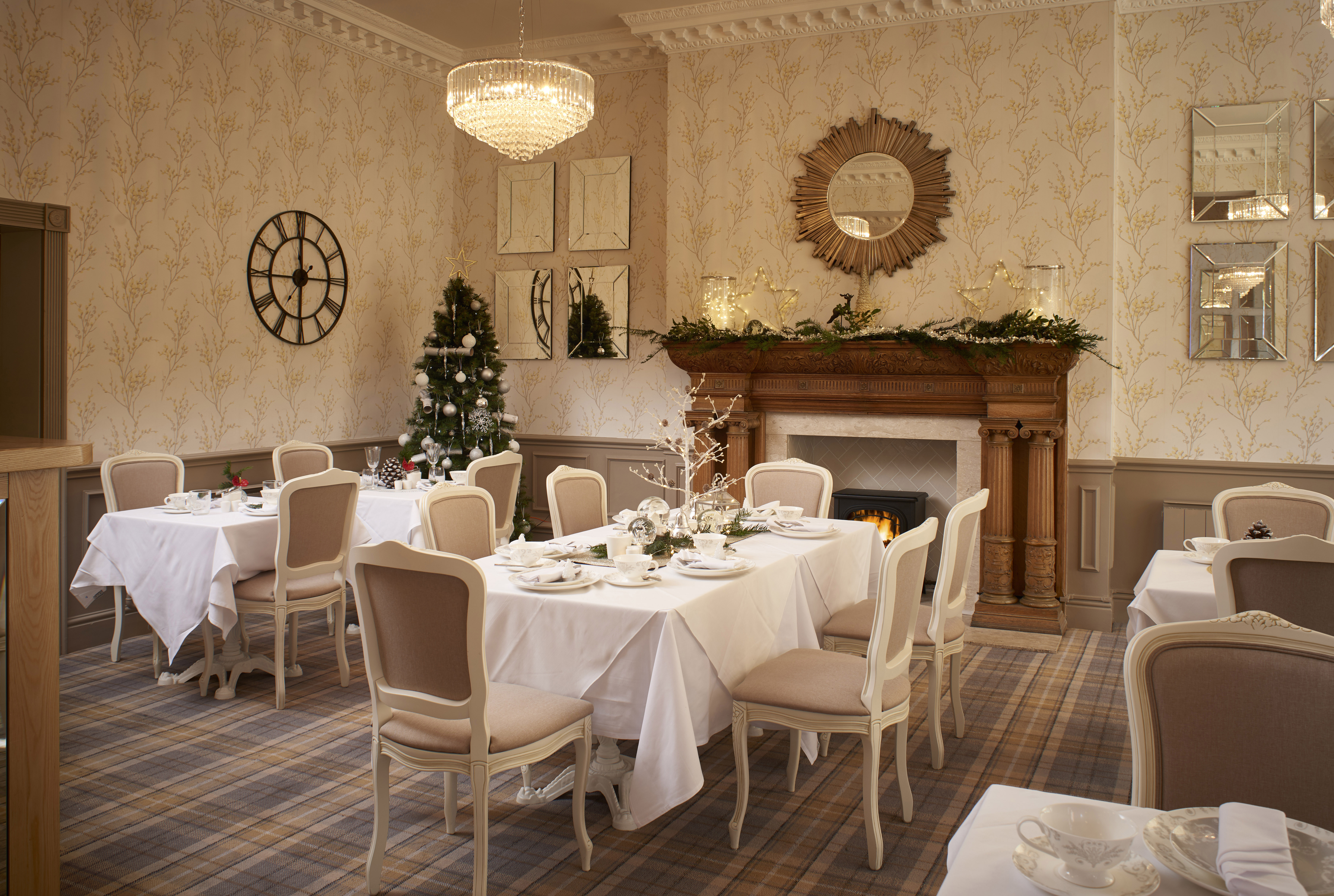 To enjoy a full Festive Afternoon Tea, complete with seasonal sweet and savoury treats, delicious teas and artisan coffees— make a reservation at Laura Ashley The Tearoom at Solihull's The Regency Hotel on +44 (0)121 745 6119 or email solihull@lauraashleythetearoom.com. The tea room also caters to special dietary requirements.
Images courtesy of The Regency Hotel
Would you like to try out these delicious cranberry scones? Let us know in the comments below.
To create the perfect festive table for your home, check out the dining ranges in our Christmas Shop.
Follow along with our 12 Bakes of Christmas series and share your creations on our social media channels with the hashtag #LauraAshleyChristmas.