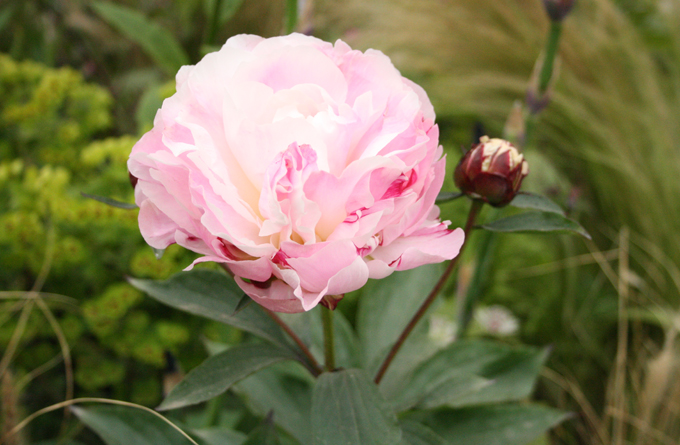 We get a sneak preview of Chelsea Flower Show before today's public opening… read more
Charting the top of our annual 'dates in the diary' is unquestionably the prestigious Chelsea Flower Show, so lucky for us that it is just a short stroll away from our Head Office in Fulham. We were positively beaming when we received a press pass to go and get a sneaky preview of Chelsea's mecca for all things gardening before the public opening today. Camera at the ready, we arrived at the grounds of Chelsea Hospital (held there since 1913) yesterday to join the ranks of Ringo Starr, Sir Cliff Richard, Jerry Hall and our baking go-to girl Lorraine Pascale (just some of the stars we spotted on our travels).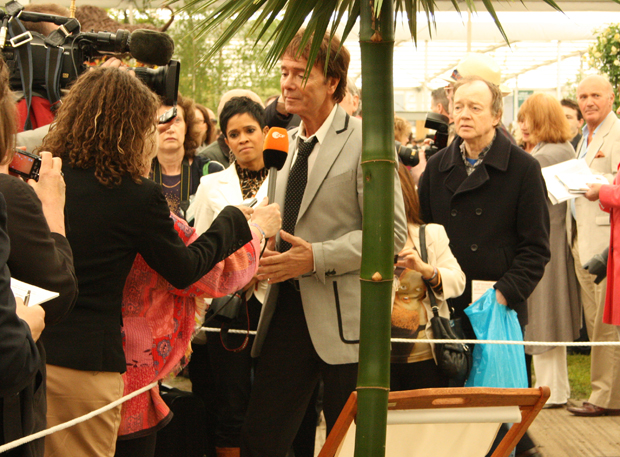 Sir Cliff Richard speaking to a crew of journalists
There are fourteen show gardens this year, ranging from 'New English' design to innovative topiary gardens. We were especially drawn to the Plant Explorer's garden (we love a spot of outdoor theatre) and a wonderfully charming garden covered in bobbly moss (we dubbed it the 'Story Book Garden' as it was like a vision out of Hansel & Gretel).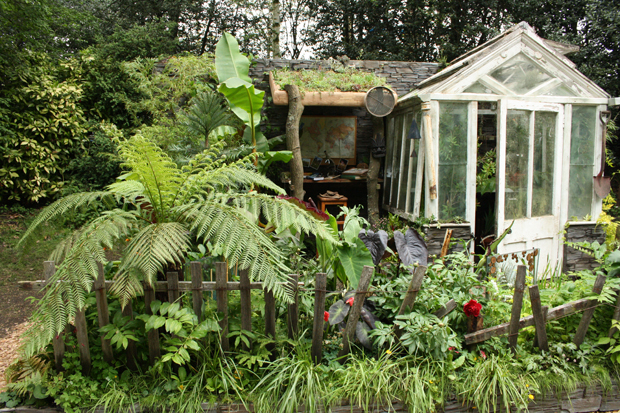 The Plant Explorer's Garden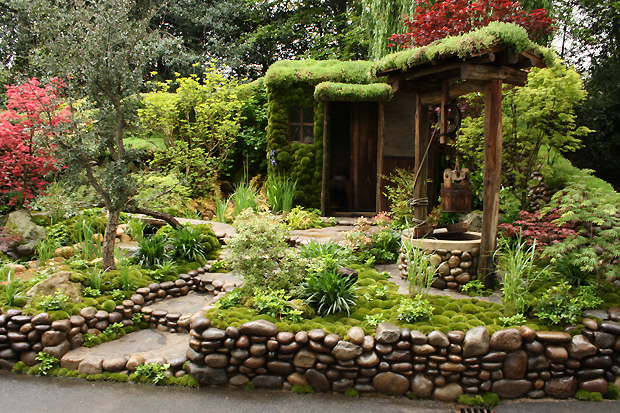 Garden covered in moss- our 'story book' garden!
For beautiful blooms in abundance, the Great Pavillion felt like the 'Willy Wonka' factory of flowers, with everything from the unusual and the sublime (we spotted what appeared to be a Claude Monet painting made of leaves and petals to a magical tree dripping with orchids) to more traditional giant hydrangea, tulip and daffodil displays.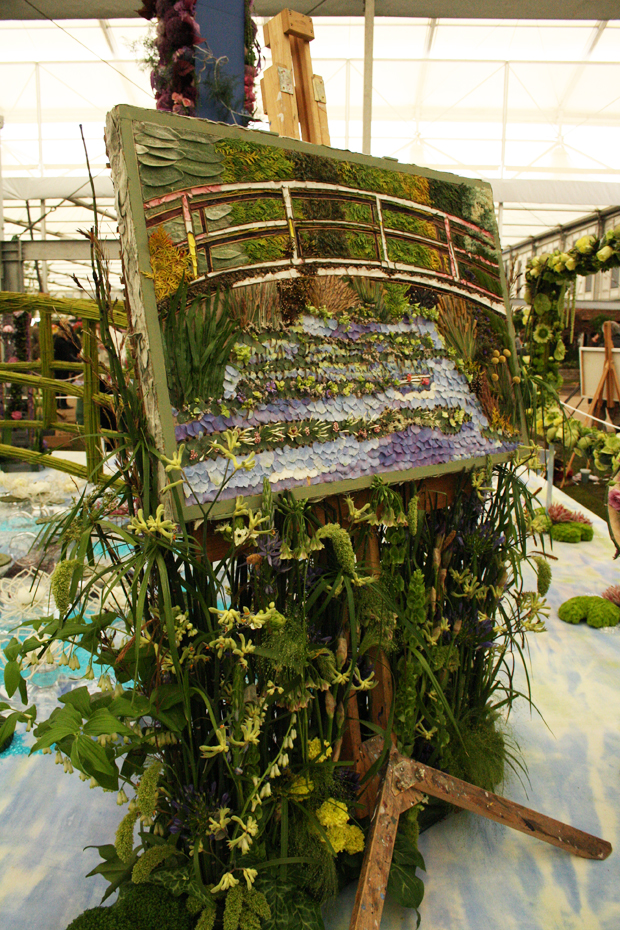 Painting made of flowers and leaves by National Association of Flower Arrangement Societies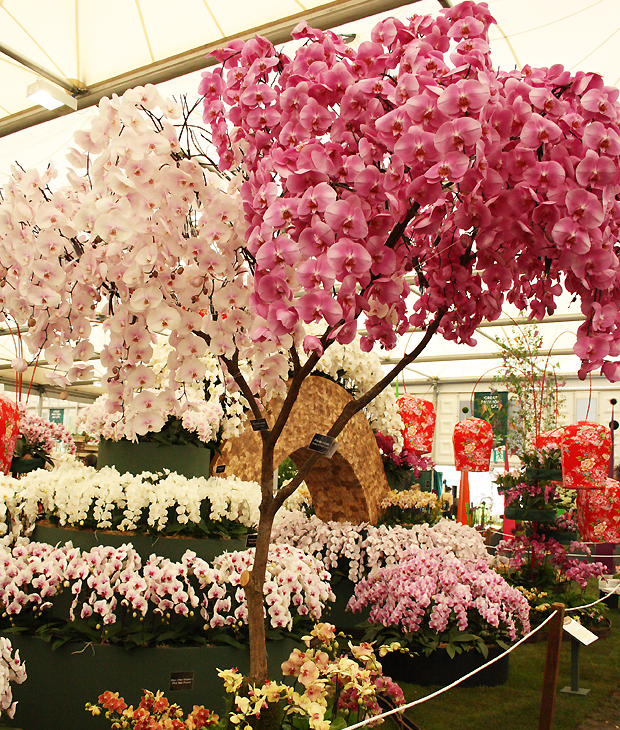 Orchid Tree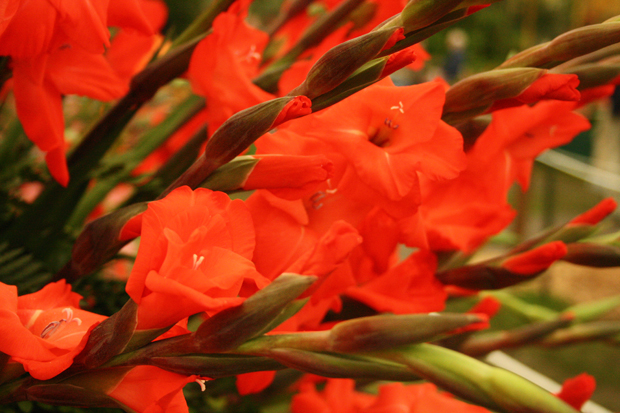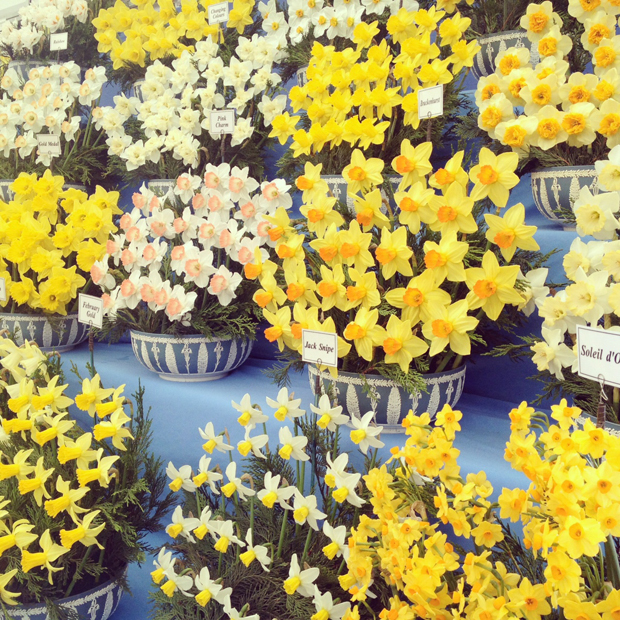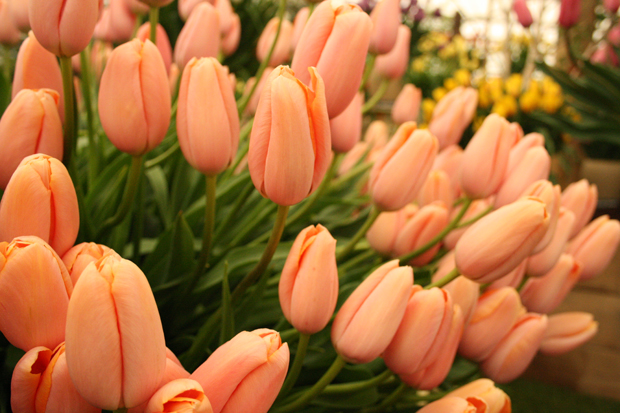 Not to be missed is the brand new 'Fresh' area; a forward thinking section of innovative design ideas which includes an ultra modern cylindrical artificial grass structure from Easigrass and an eye-catching monochrome QR code inspired garden (now we're talking!)…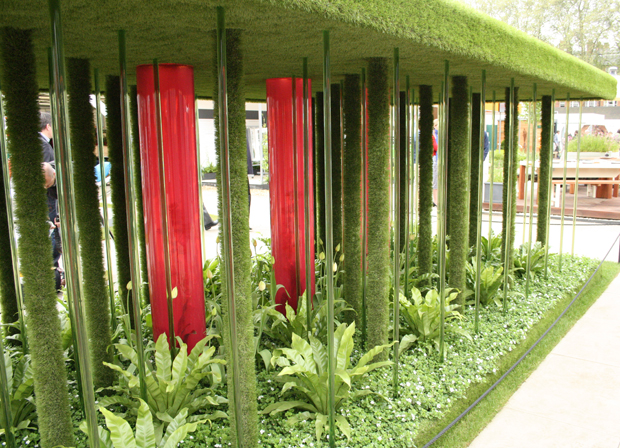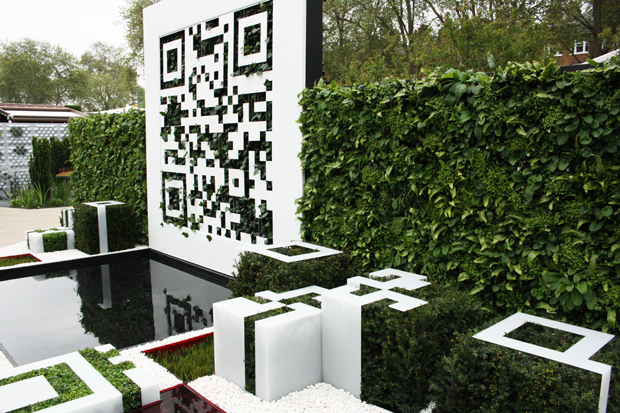 And not to mention all the other dynamic garden designs and exquisite flora we spotted along the way…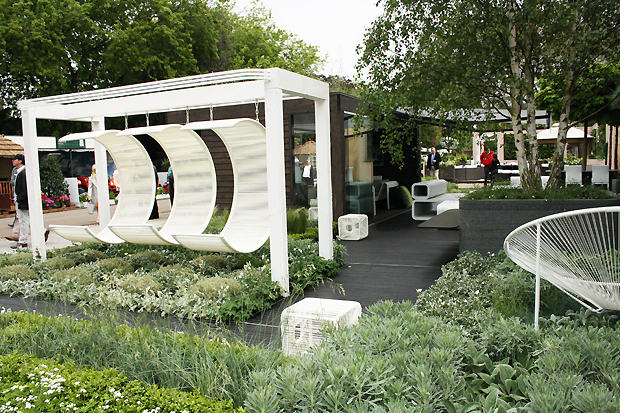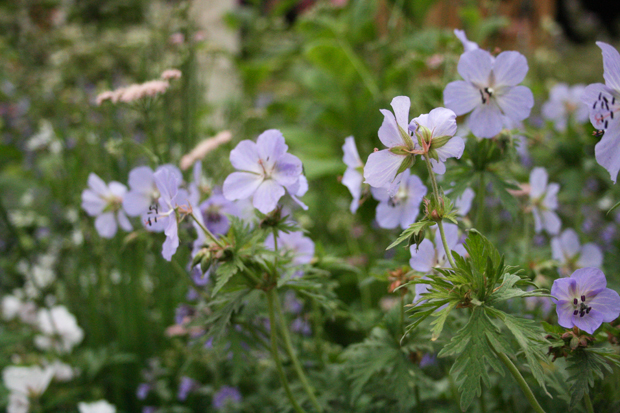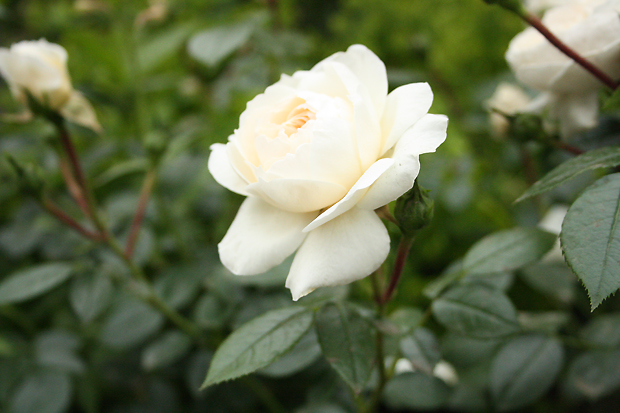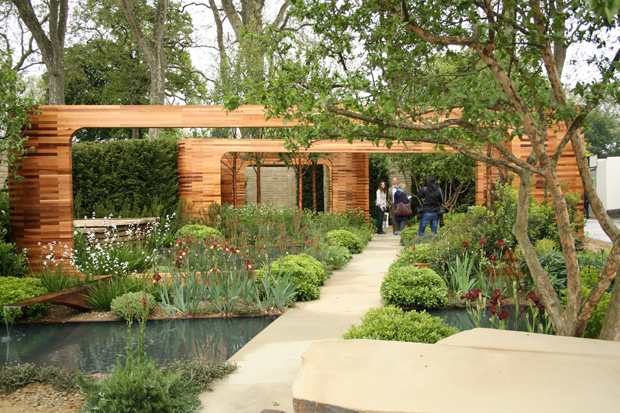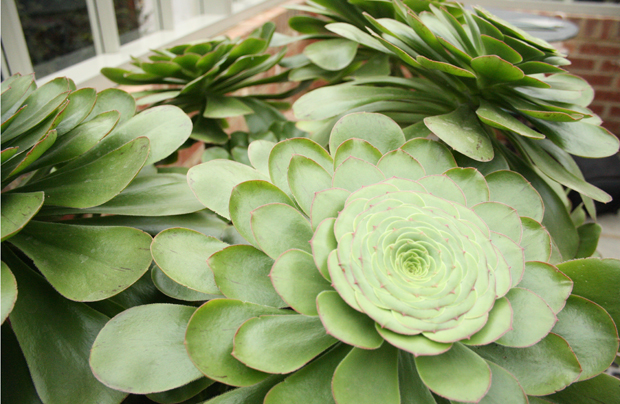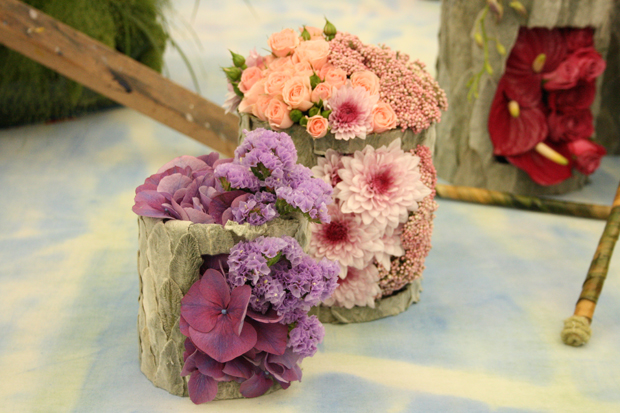 RHS CHELSEA FLOWER SHOW RUNS FROM 22ND-26TH MAY.