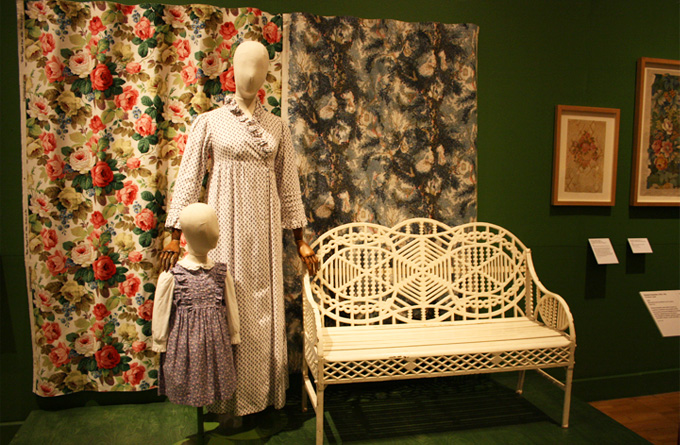 Celebrate British Design and Laura Ashley at the Victoria & Albert Museum read more
The Queen's Jubilee and the Olympics is almost upon us and events celebrating all things wonderfully British is reaching fever pitch. A very proud British brand ourselves, and with over 50% of our product made here in the UK, we will also be waving our patriotic flag this summer with absolute gusto! Recognising Laura Ashley as one of the great British heritage brands, The Victoria & Albert Museum have curated an absolute corker of an exhibition dedicated to British Design from 1948-2012, featuring a ladies Laura Ashley Victoriana-style printed cotton dress (1972) and a child's frock and blouse (1983). Sitting alongside is a sample of wallpaper from our 1989 Decorator Collection, marking our shift into home furnishings during the 80's (the first full Laura Ashley catalogue appeared in 1981).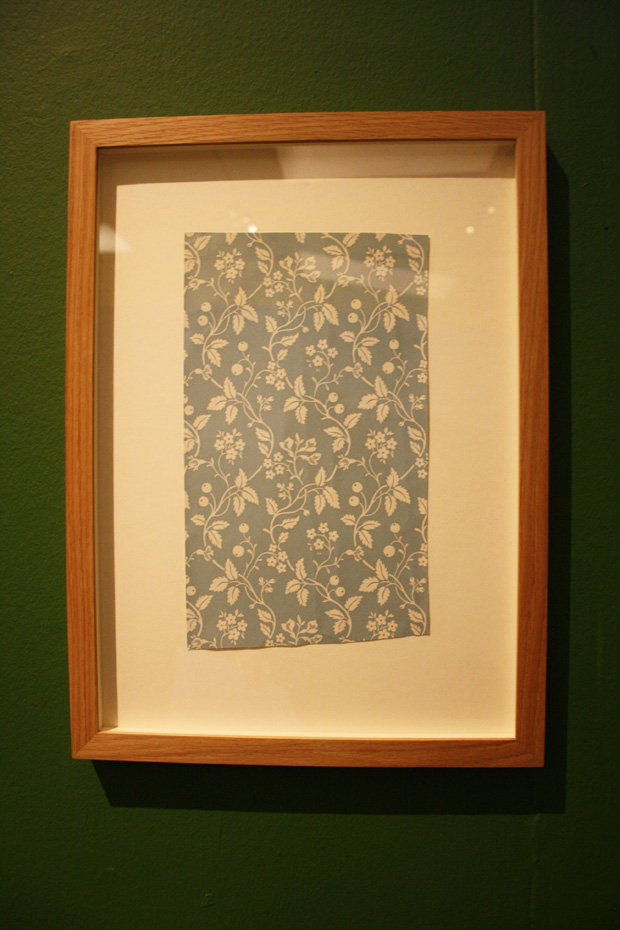 Having already had the privilege of getting down to the exhibition, it seems us Brits have a lot to be proud of when it comes to innovative design. The exhibition tells the story of British fashion, furniture, fine art, graphic design, pottery, ceramics, architecture and industrial products over the past 60 years. Boasting more than 350 objects this fascinating walk down Brit lane, charts everything from the Queen's Coronation, David Mellor's traffic light and Kenneth Grange's Brownie Vecta camera to the pioneering art of Brit School talents (Damien Hirst/ Richard Slee) and modern technology of James Dyson, Jonathan Ive's iMAC for Apple, not to mention the engineering of the Concorde! Deep breath.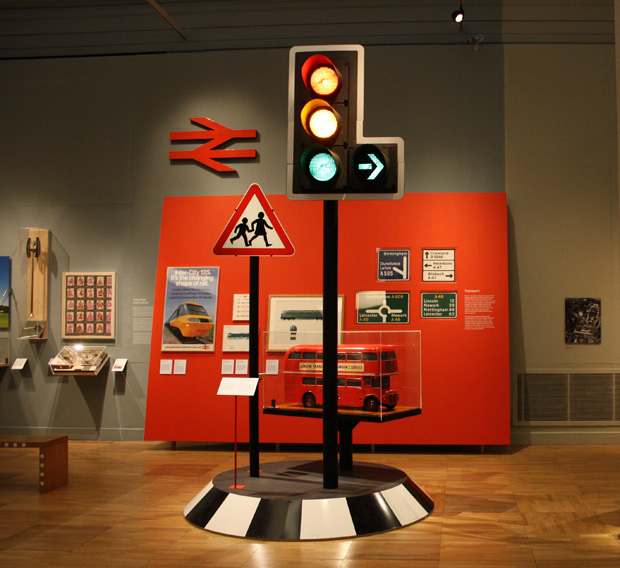 Traffic Light by David Mellor (1930-2009). As Britain's road network expanded in the 1960's, he was commissioned to redesign the national traffic light system.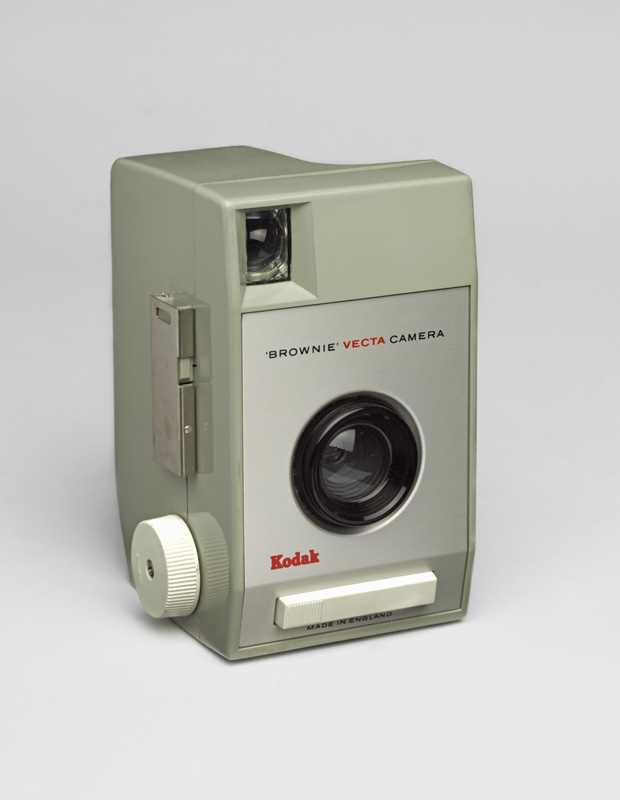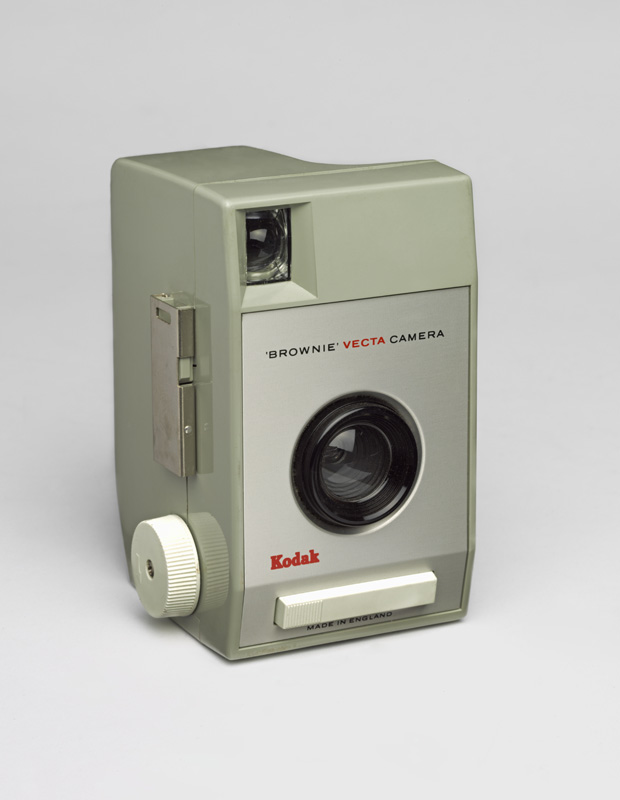 'Brownie Vecta' camera, Kenneth Grange 1964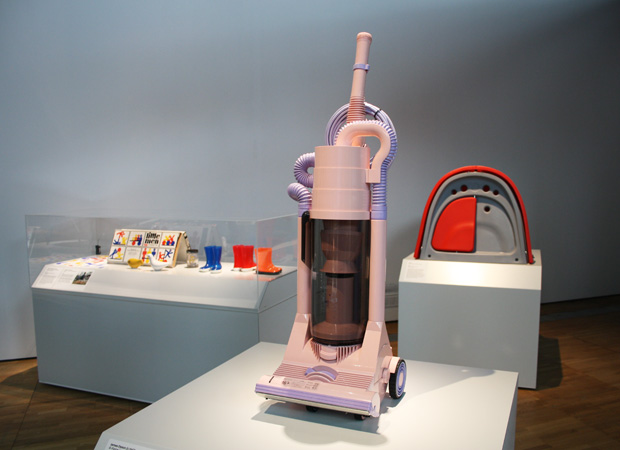 'G-Force' vacuum cleaner, James Dyson, 1986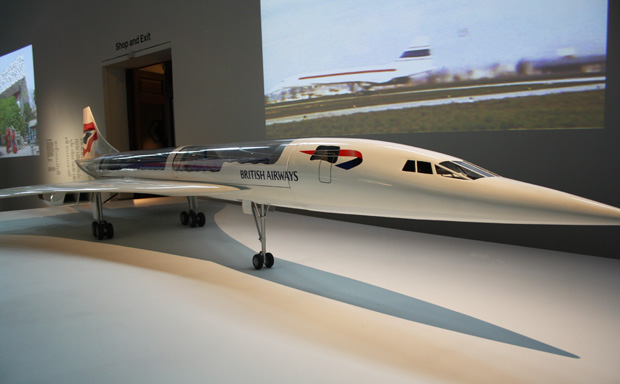 Concorde by British Airways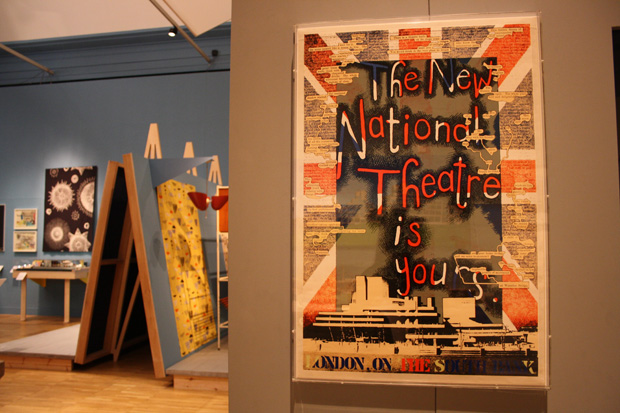 Printed poster for the opening of The National Theatre in 1976. By Tom Philips (b.1938).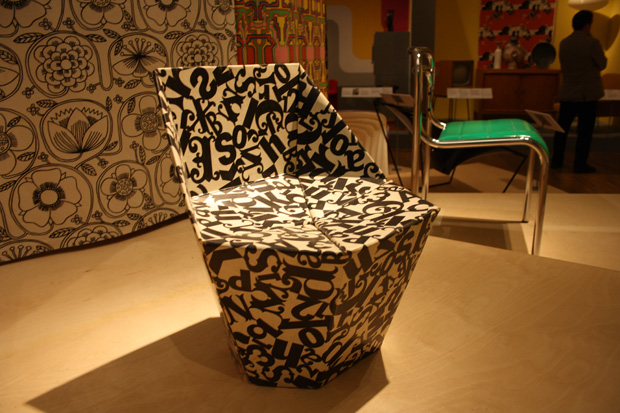 Chair Thing self assembly chair. By Peter Murdoch (b.1940)
Our favourite part of the exhibition (during the era of a young Laura Ashley) was centred around 1960's 'Swinging London' with pieces from the likes of Mary Quant aswell as original photography by David Bailey and Terry O'Neil of the iconic Jean Shrimpton and Twiggy. Fashion lovers can also expect some radical fashion including Hussein Chalayan's Tulle Dress and an Alexander McQueen dress from his Horn of Plenty collection (2009).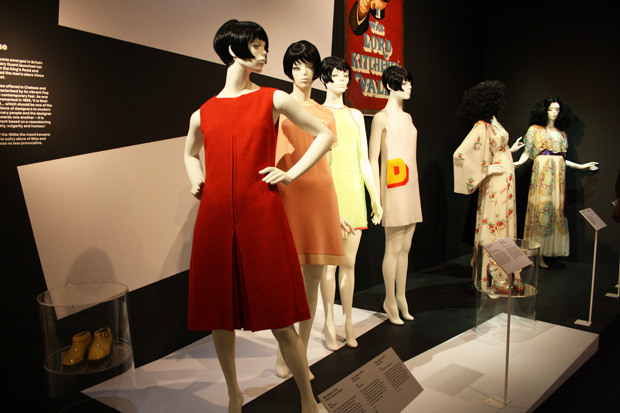 Mary Quant Peachy Sleeveless Dress (1960), Mary Quant Mini Dress (1966), Mary Quant Ankle Boots (1967)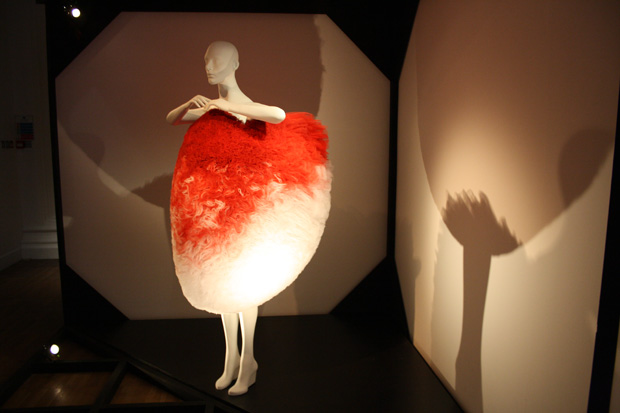 Hussein Chalayan's Tulle Dress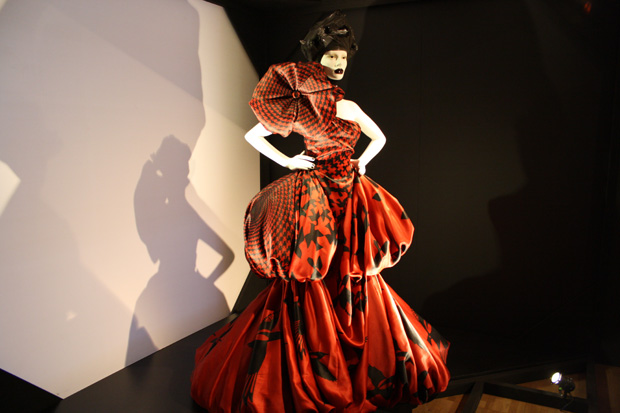 Alexander McQueen dress from his Horn of Plenty collection (2009)
Ending on a suitably sporty high, we got a good glimpse at a newly commissioned model of Zaha Hadid's London Aquatics Centre, making us even more enviable that we haven't been able to secure an Olympic 2012 ticket. What a design!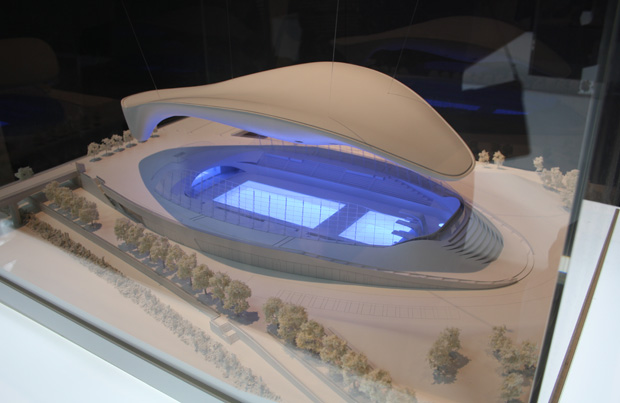 Tickets to the exhibition are £12. For more information or to book advance tickets visit the V&A website here