Unsure of what to make with fat quarters? Have a look here... read more
Prepare yourself to be amazed. Over the next week, we're having 4 wonderfully creative bloggers to show everyone what to make with fat quarters. And not just any fat quarters, but our own beautiful Laura Ashley fat quarters. Yes, they are called fat quarters and yes, that's probably why you've been unsure of how to use them. But don't worry, with these useful crafts, you'll soon be a fan! Today, we've got Carie from Space For The Butterflies and Esther from Inside Out & About making two brilliant craft projects from fat quarters which you will no doubt want to recreate. Don't believe us? See below…
Carie's Princess Skirt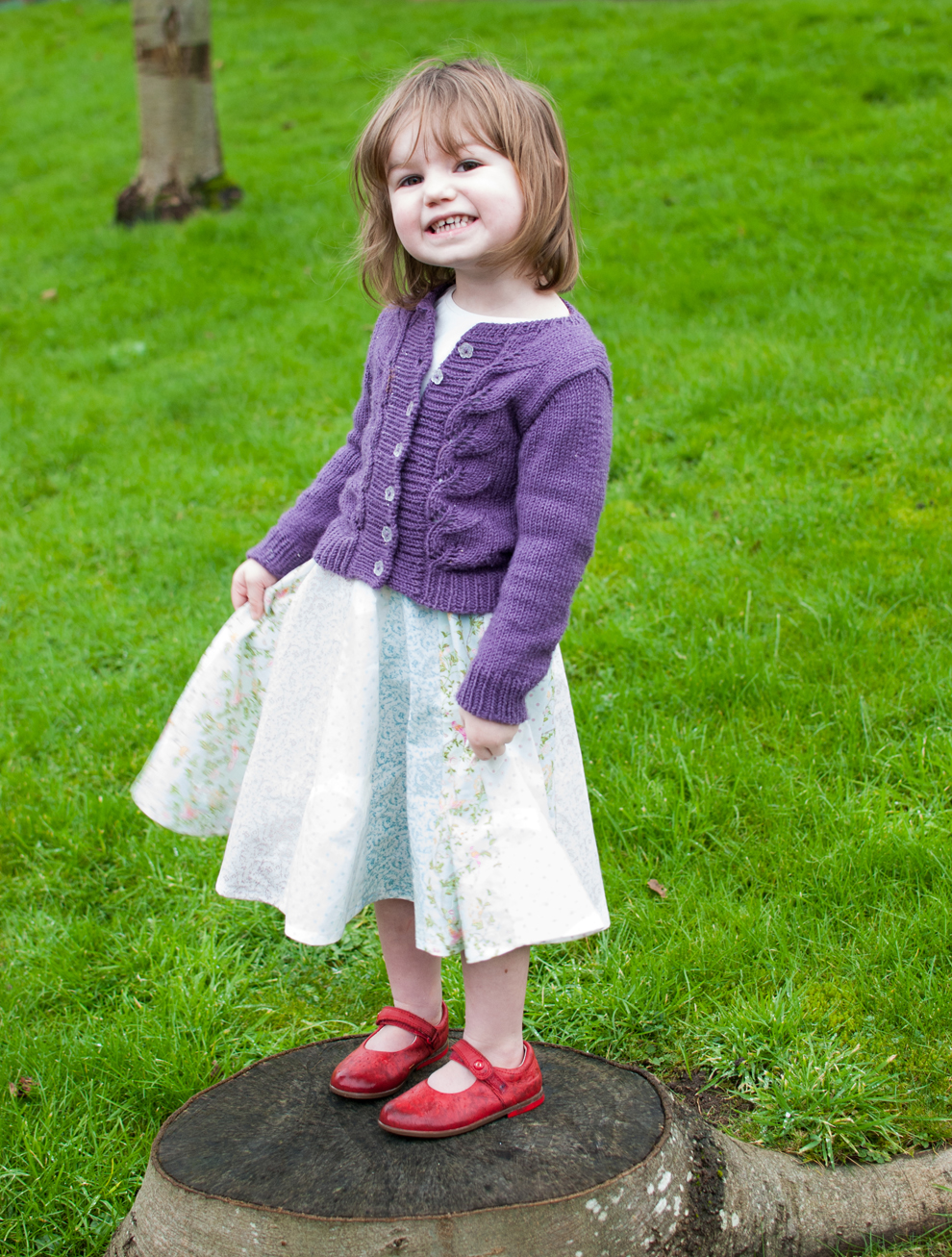 My littlest girl took one look at the bundles of fat quarters and knew exactly what she wanted; a twirly skirt, like a princess.  She's just turned three and growing like a weed and you never want to put in vast amounts of effort for something your little ones are just going to grow straight out of so this is a "long life" twirly skirt. An almost circle skirt, made up of fourteen panels cut from seven fat quarters (all five from the Duck Egg collection and the palest two from Amethyst) with an elasticated waist and a clever trick to give it room to grow.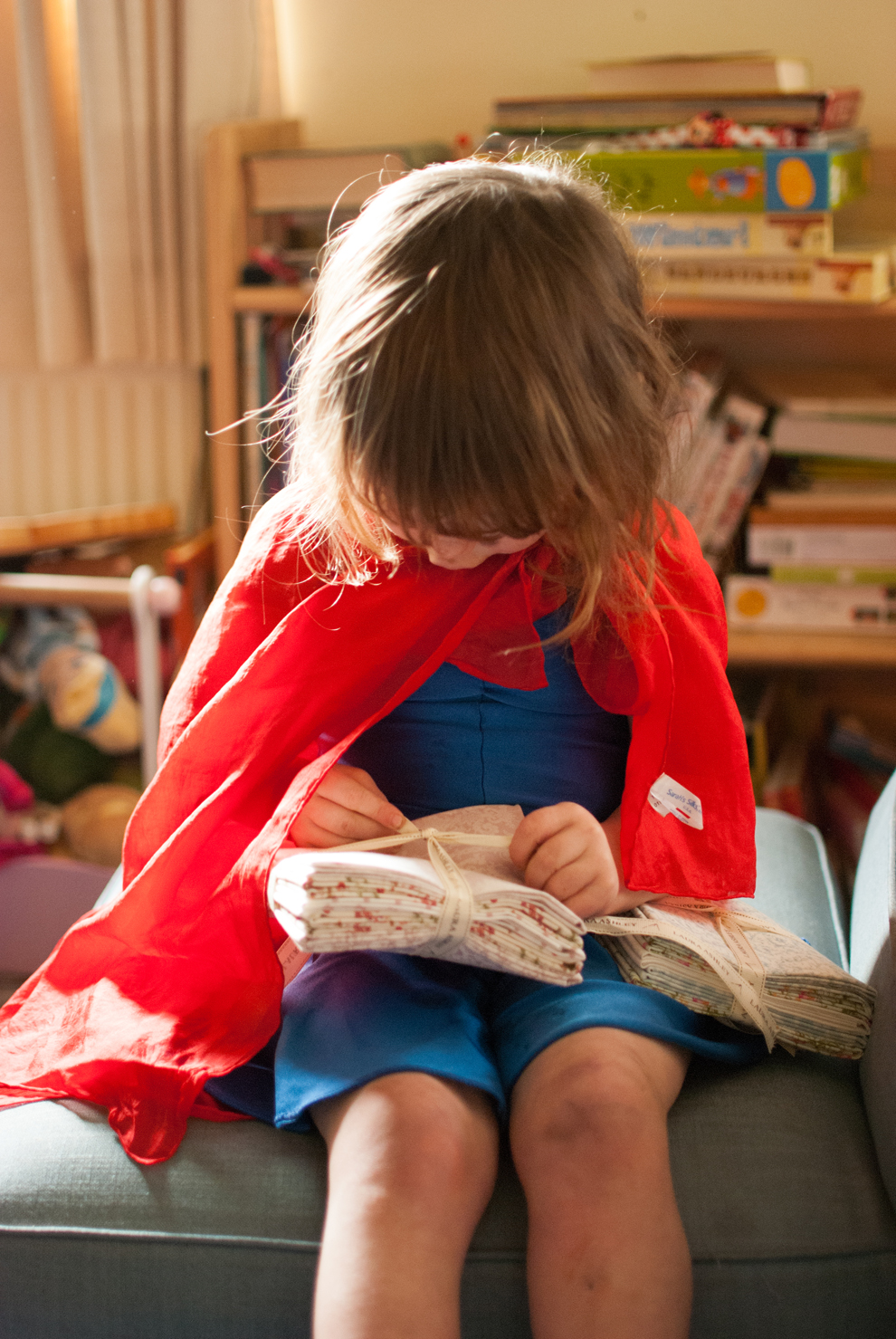 I started with a pattern for the panel.  A full circle is 360 degrees so the seven fabrics would each have to contribute about a 50 degree angle to the skirt (you can adjust this to however many fabrics you want to use, just divide 360 by the number of fabrics).  On paper I drew a 50 degree triangle and then used a pen and a length of string to give a curve to the bottom of the triangle, as if I were using it to draw a circle with the 50 degree point as the centre. I used an existing skirt to measure for length and then added a bit more to make it a longer skirt.  And once that was cut out I cut it in half vertically straight down the middle to be able to mix up the fabrics a little bit more.  The final touch was to use one of my daughter's existing skirts folded into three (so six layers of skirt) to measure a generous waistband across the point of the triangle.  The elasticated waist will bring the skirt waistband in to fit and the extra space allows the skirt to stretch to make it easy to put on and pull off.
That gave me the pattern piece, but without seam allowances so I used a quilting ruler to cut out two triangles from each fat quarter, adding half an inch seam allowances as I went.
The triangles were then joined in a circle using French seams for a nice clean finish.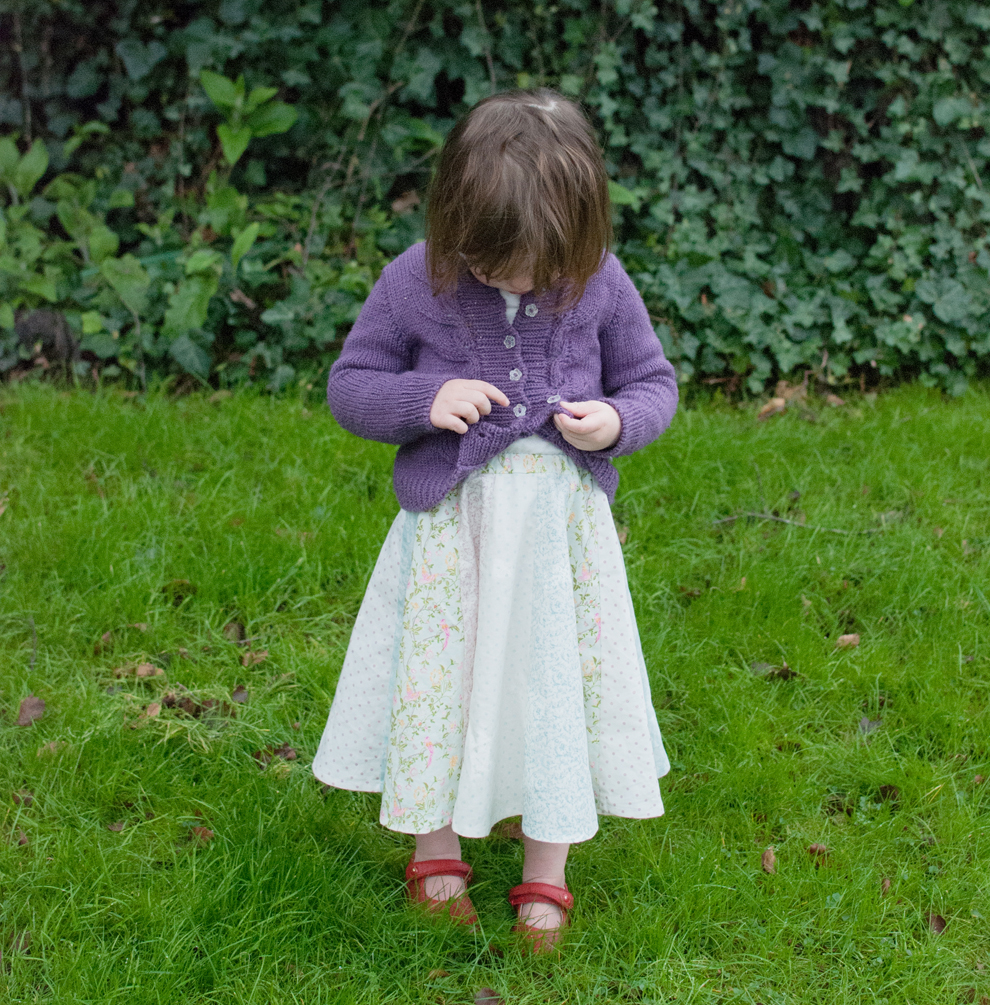 For the waistband I cut two 3″ wide strips, joined them, and then double folded them (fold in half lengthways, press, open out and fold the edges to meet the middle, press, fold in half again and press), then opened it out flat and sewed it to the waistband, right sides together along the fold line nearest the side, starting a couple of inches into the waistband and stopping 3 or 4 inches before completing the circle.  I cut the waistband to size, lined up the two short edges, right sides together, and sewed from the edge sewn to the skirt to the centre fold, then stopped and then sewed from the outer fold to the edge.  It sounds complicated but it means that when you turn the waistband over onto the inside you have a built in 'buttonhole' in the seam.
Having turned the waistband to the inside I edge stitched it down and then threaded half inch elastic through the casing (top tip: I thread elastic by attaching a safety pin to the front and pushing that around; if you're having trouble getting it to line up to come out of the casing at the other end, use a crochet hook to hook the safety pin and pull it through.)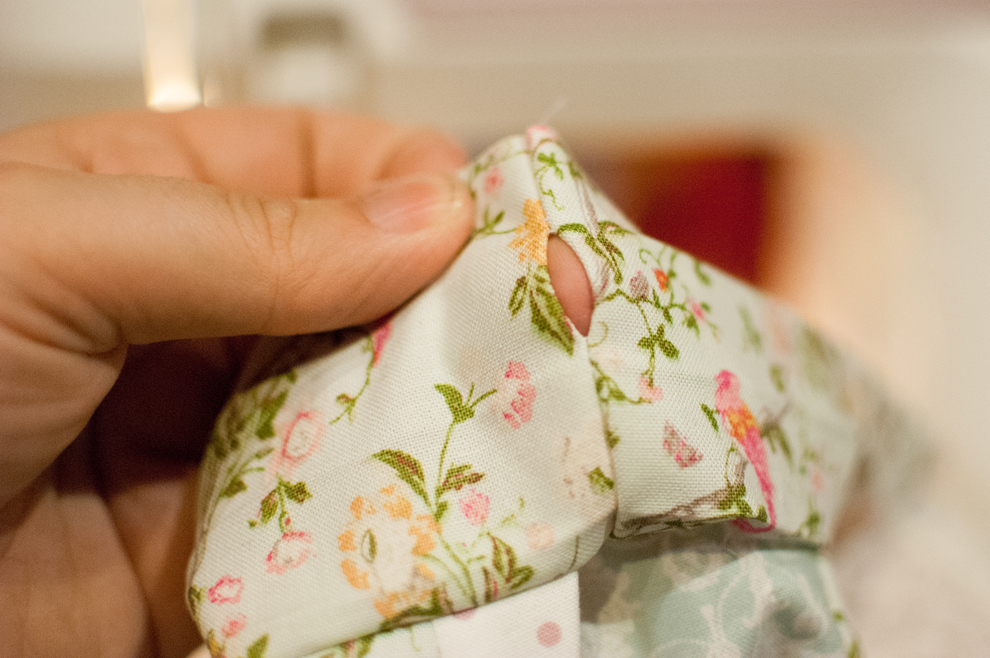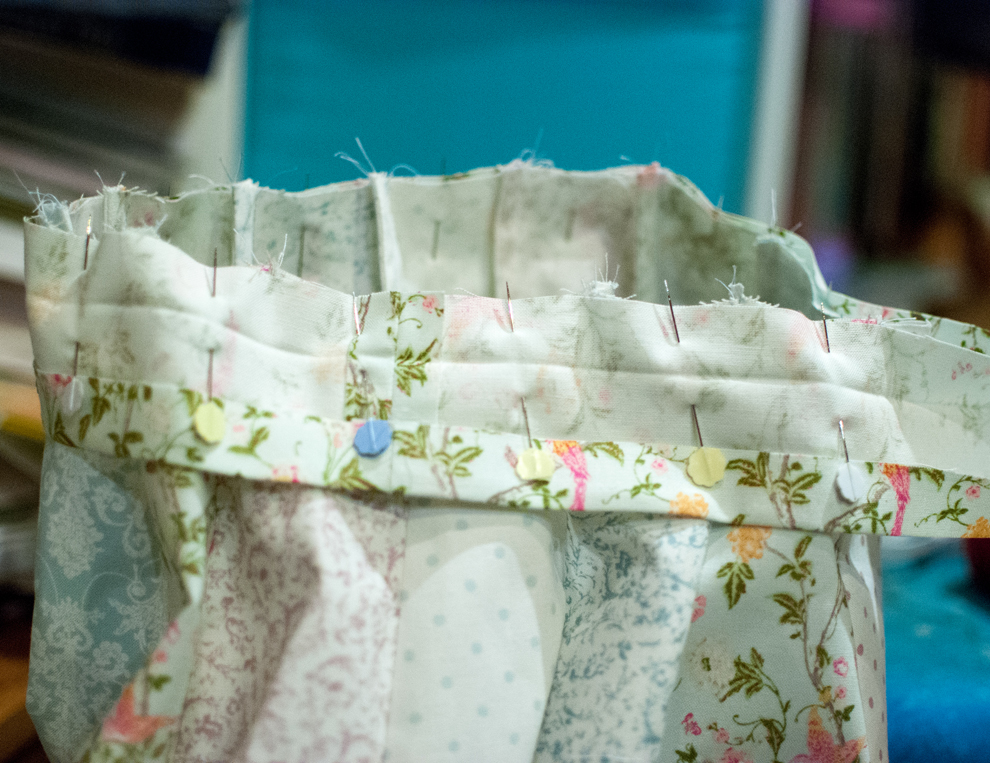 Rather than measure the elastic and join the ends I cut the ends longer than I needed, finished the ends with a zigzag and the sewed the tiniest button in my tin to the end of one.  A small slit in the other end of the elastic works as a buttonhole and you can cut as many of them as you need.  The idea is that as my daughter grows, I can let out the waistband, and what is now a long mid calf length skirt can be worn until it either wears out or gets too short.
I used a quarter inch fold and fold again method to hem the skirt and just about every pin I own to hold it in place while I sewed it down and then it was ready to hand over.
I'm reliably informed that it hit all targets for being twirly and princess like, and it looks rather sweet too.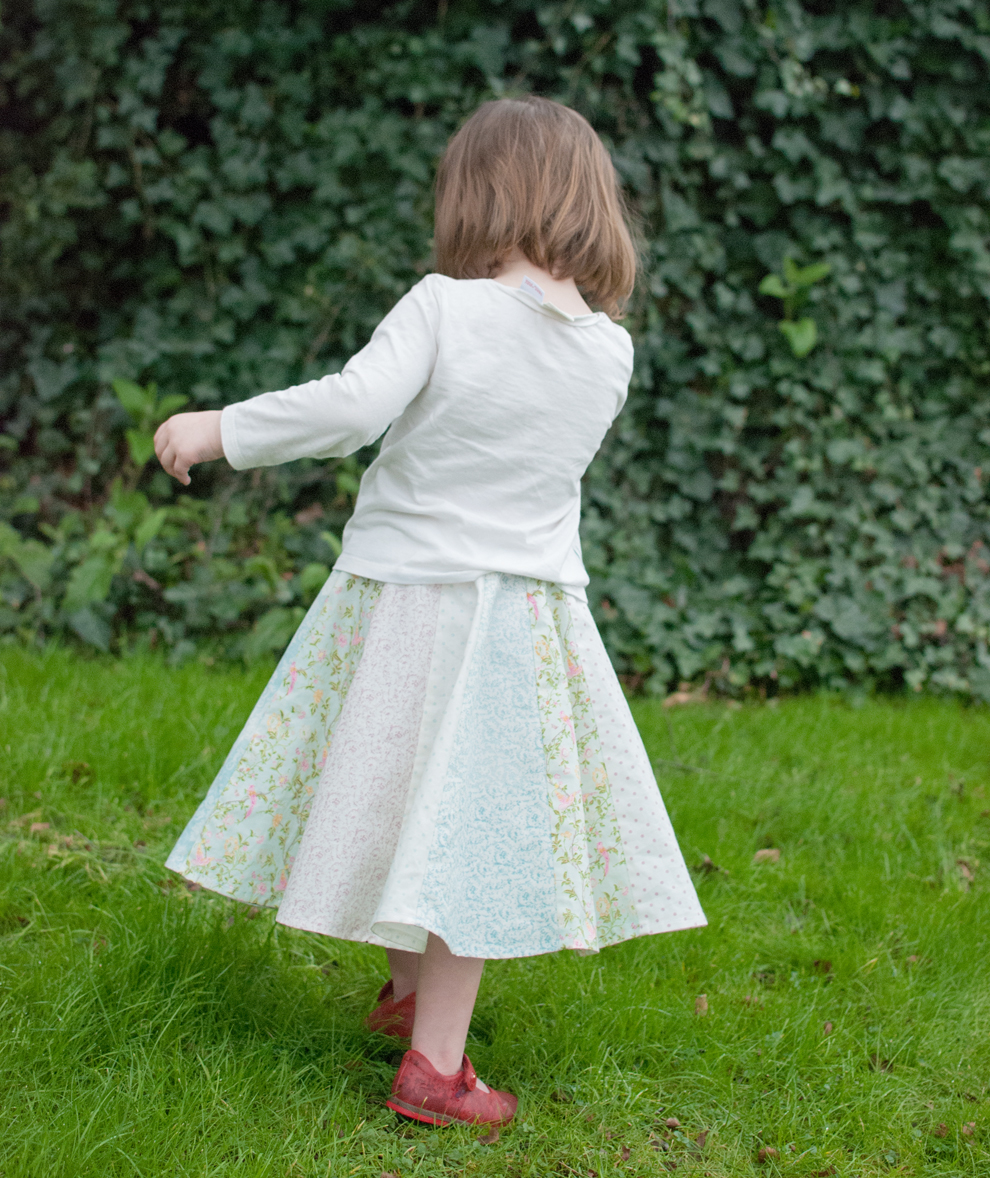 Esther's Sewing Machine Cover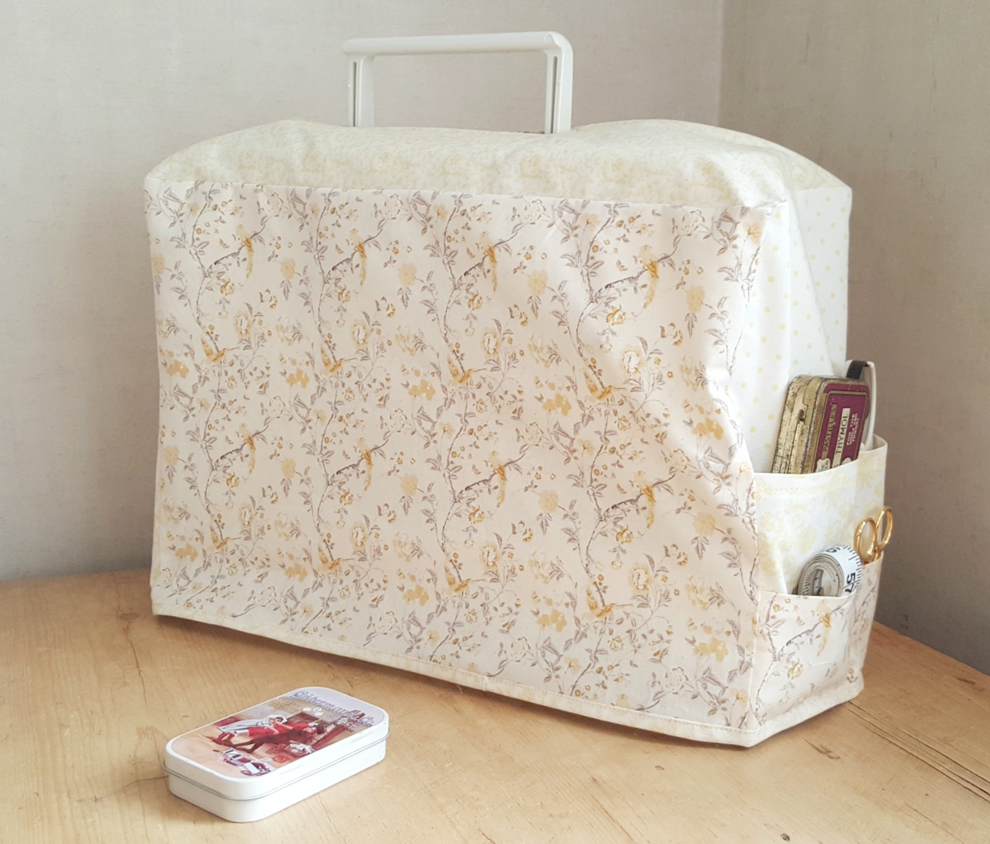 I don't take my sewing machine out of the house very often, but when I do I often end up getting in a muddle when I return home. I decided that fat quarters would be perfect to make a sewing machine cover ­ complete with pockets to organise my essentials. This project involves lots of straight sewing, so it is incredibly easy.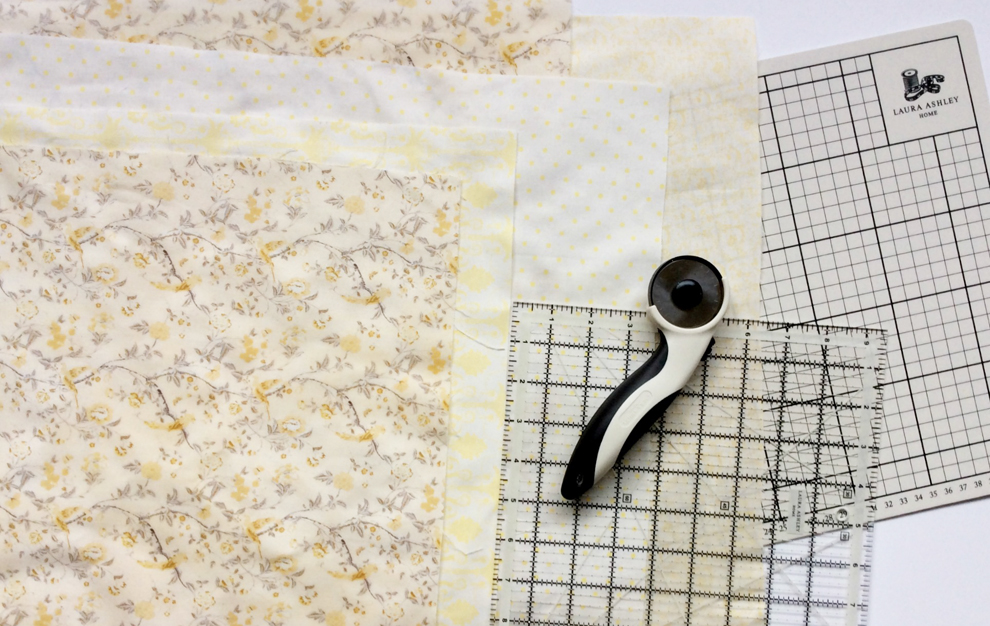 The first thing to do is take three measurements ­ height, width and length. Using these measurements you will need to cut five pieces ­ two sides, a back, a front and a top section. Remember to add 1cm for seam allowance.
Sides: ​width x height
Back & front:​ length x width
Top:​ width x length
If you would like to make pockets for the sides, then measure and cut a couple of additional pieces. These will need to be arranged, pinned and sewn to the sides before anything else.
Next take the two side pieces, the back and the front and pin them all to the top piece. Sew along each straight section. This will create a cross shape.
Next sew down each of the four sides making sure you pinch the corners to create a neat point. Hem the cover by folding, or use bias binding. Give the whole cover a good iron. Check that you cover fits nicely, and make any minor adjustments if necessary.
Step back and enjoy your creation!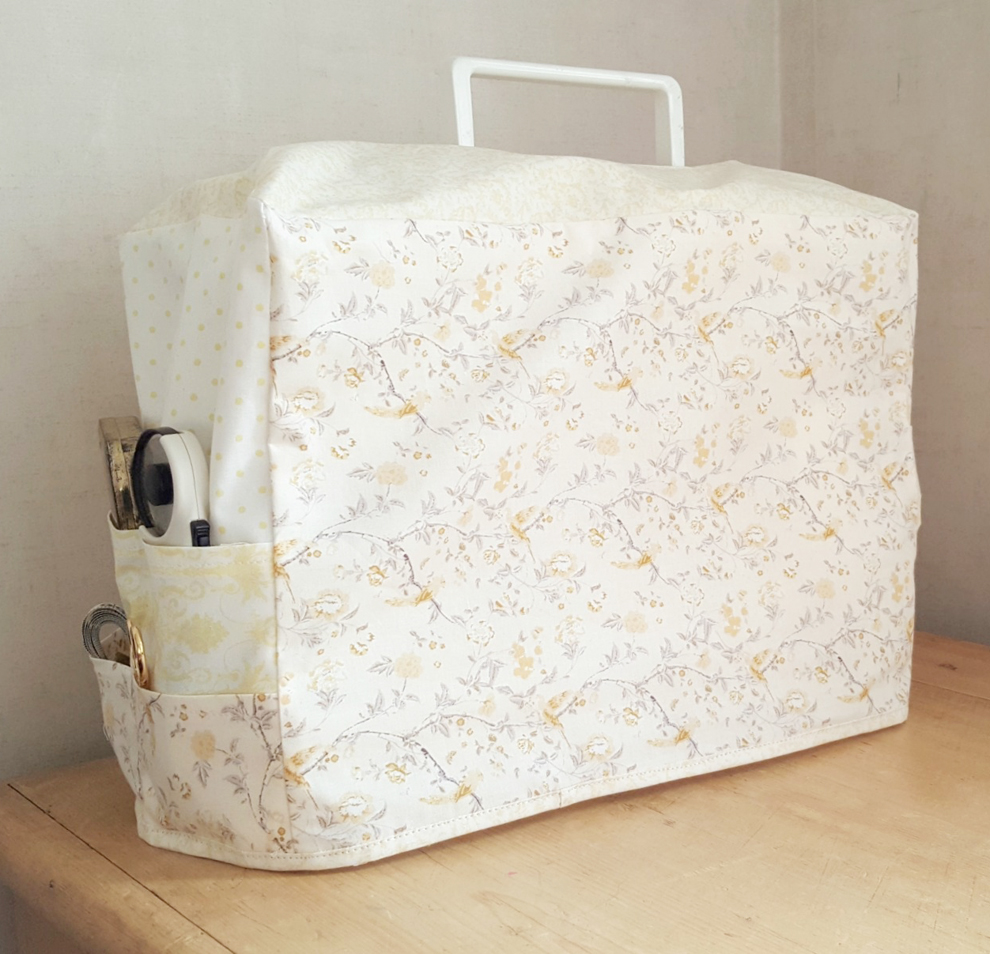 We love these two crafts! A big thank you to Carie and Esther for taking the time to show us what to make with fat quarters. Are you inspired? Let us know below or on Twitter @LauraAshleyUK – we'd love to see your creations with fat quarters, too!