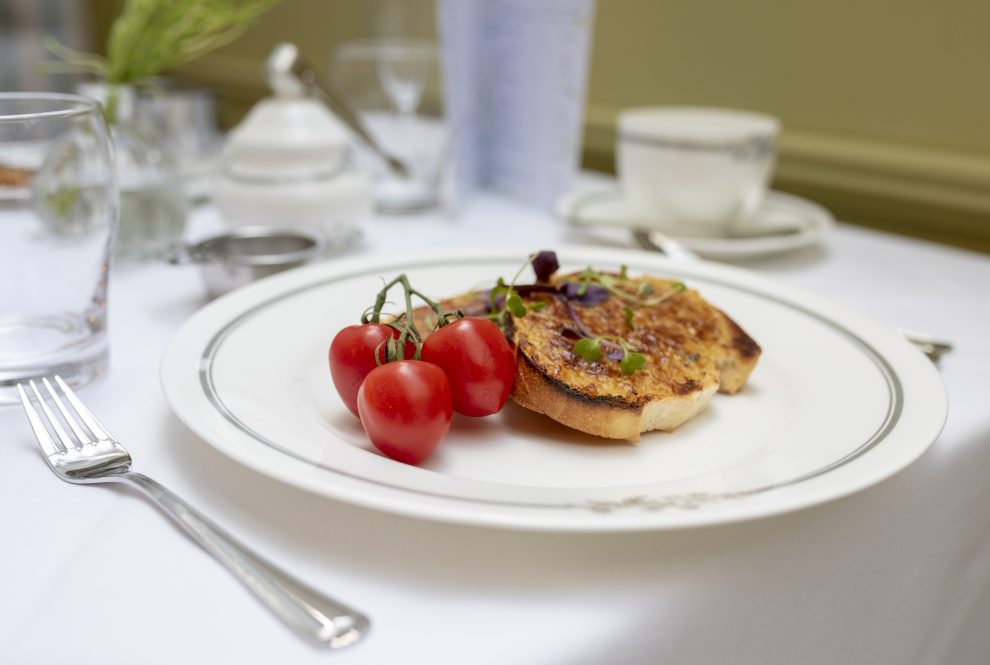 Our new Laura Ashley tea room in Wales has a traditional menu filled with sweet and savoury Welsh delights read more
One of the major milestones for Laura Ashley was opening her factory in Wales; this move allowed her to make her designs en masse and also created a space where she could produce larger items like furniture and soft furnishings. Laura Ashley's Welsh connection has always been strong so it is only fitting that we open a tea room in Wales⁠—complete with a traditional Welsh afternoon tea.
Our newest Laura Ashley The Tea Room at Cwrt Bleddyn Hotel & Spa in Wales has an afternoon tea unlike any other⁠—with a traditional welsh menu complete with Welshcakes, bara brith, sandwiches, buttermilk scones and classic welsh savoury dishes. The Head Chef at Cwrt Bleddyn has shared two recipes from the unique menu to give you a sneak peek of what is on offer.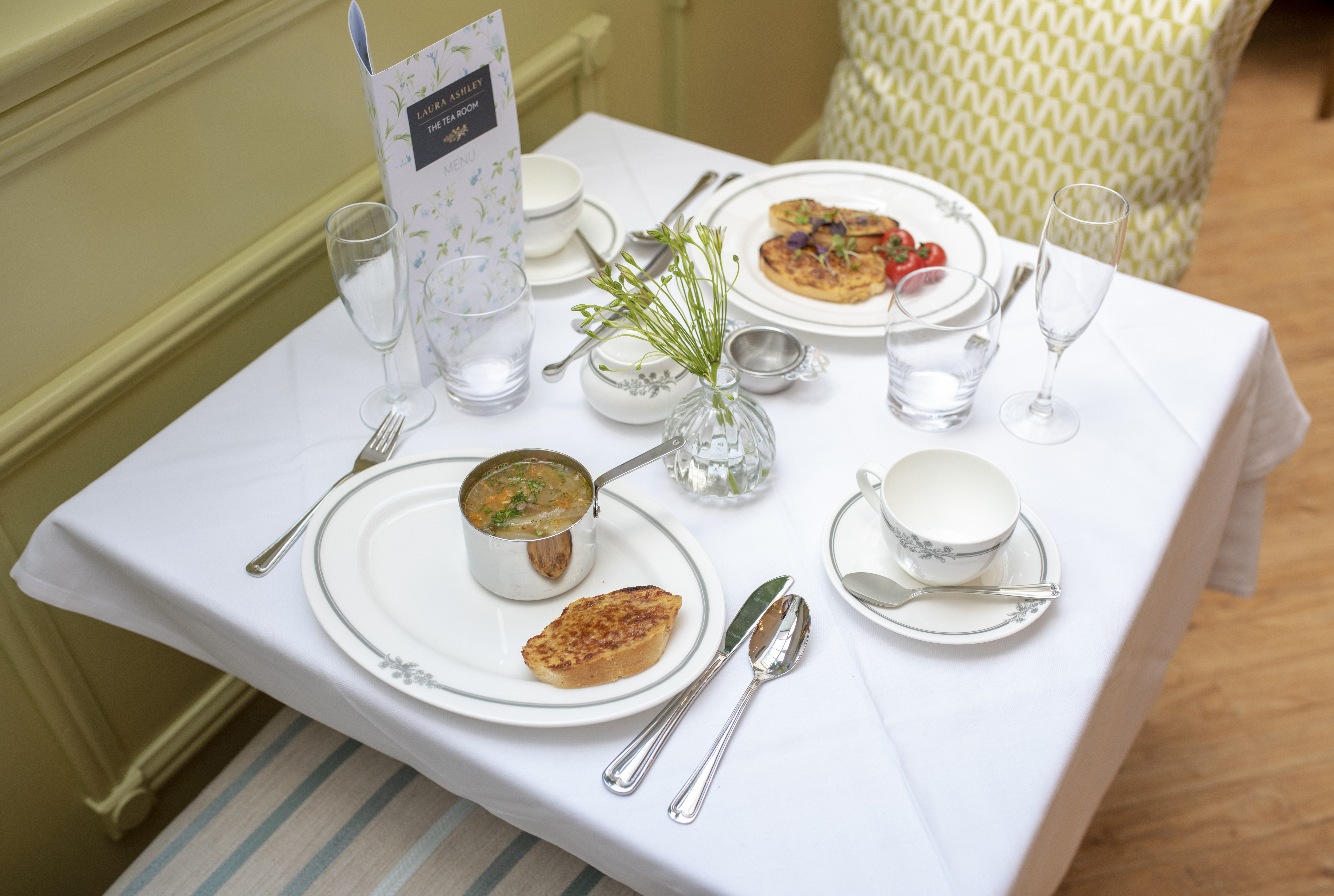 Welsh lamb cawl
Ingredients
– sea salt and ground black pepper
– 1 kg lamb neck fillet
– Sprig each of thyme & rosemary
– 1 onion
– 1 pint bitter
– 1 kg swede 10mm dice
– 2 carrots 10mm dice
– 1 red skin potato 10mm dice
– 1 kg turnips 10mm dice
– 2 leaks sliced & washed
– Optional broad beans, peas, squash etc. (just not cauli, broccoli sproutings etc.)
– ½ Savoy cabbage or any robust cabbage/ kale, finely shredded
– 2 tablespoons of cornflour mixed with cold water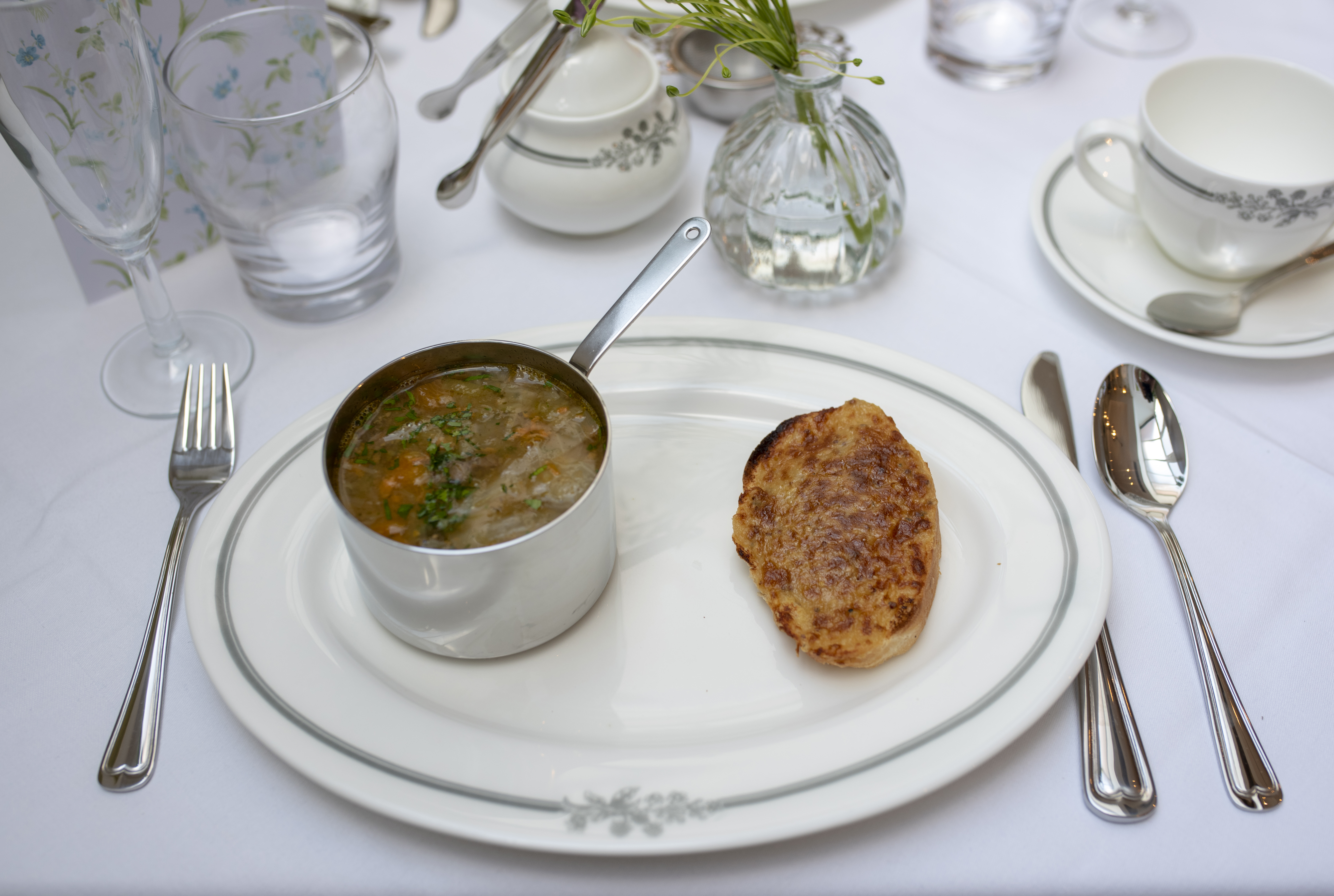 Method
This is a traditional Welsh soup, with many variations. People often have strong opinions on what it should be, everyone is entitled to their own opinion, and this is only our version take it or leave it! …
1. Place 2 litres of water, the beer, 2 teaspoons of salt, thyme, rosemary & lamb into a deep pan. Simmer for 90 minutes or until the lamb is tender.
2. Remove the lamb from the stock after its allotted time & leave to cool, skim the stock.
3. Lightly oil and season the swede, carrot, potato, turnip and onion then spread over roasting trays and roast @180c for 15 minutes.
4. In a large pan combine all ingredients except the corn flour solution and lamb, cover with the remaining lamb stock & water then simmer for 45 minutes.
5. Cut the lamb into medium dices 15mm add to the pot.
6. Mix in the corn flour & stir into the soup. (This should create a loose suspension)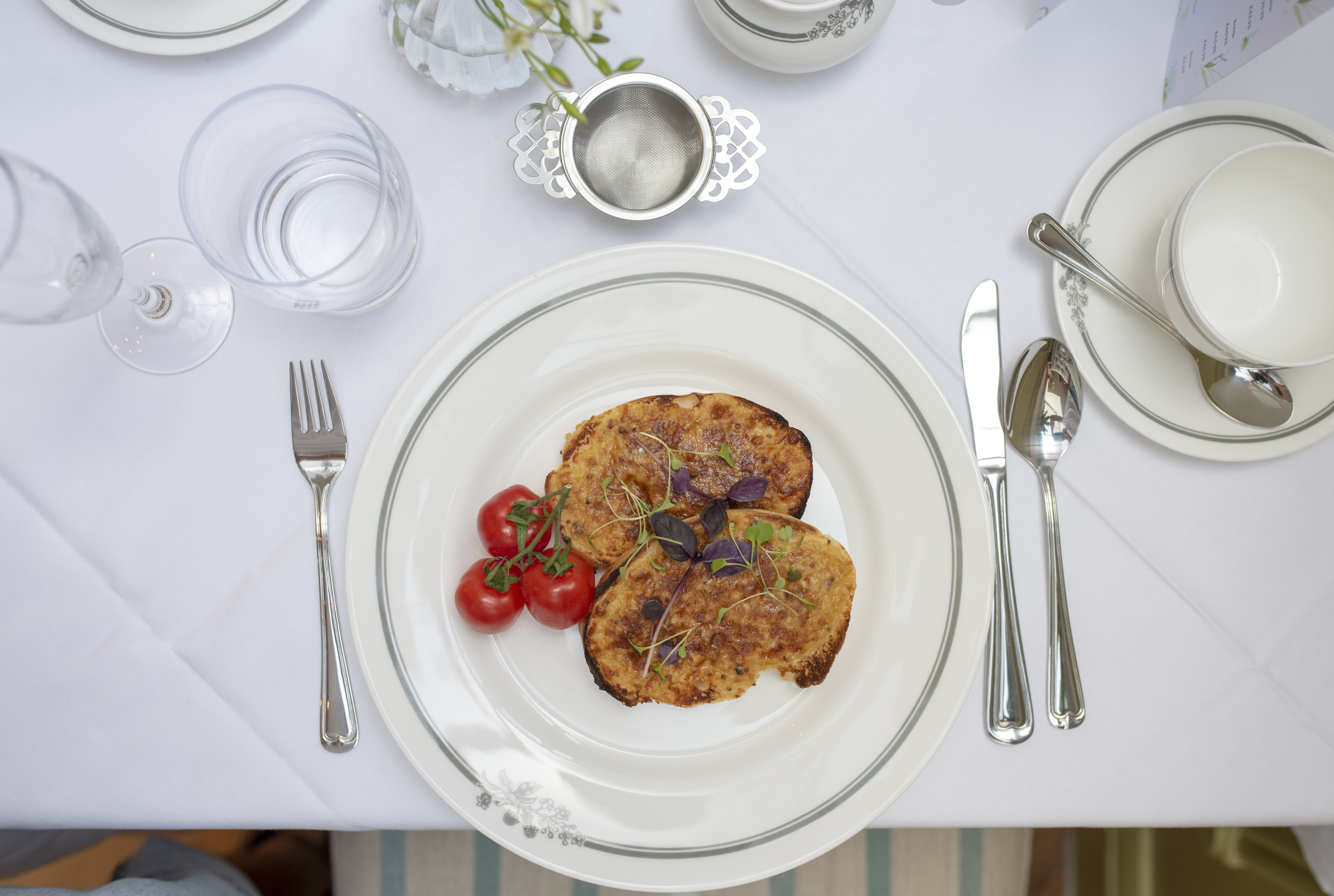 Welsh rarebit
Yields 4 or five standard sandwich loaf slices or 6 to 8 sliced bloomer
Ingredients
– 200g grated cheese, 70% Caerphilly 30% Hafod (cheedar and cheshire as an alternative)
– 2 teaspoons Worcestershire sauce
– 1 dessert spoon of wholegrain mustard
– Cracked black pepper
– ½ Pint of bitter reduced to a syrup
– 1 egg yolk
– 4 slices bread toasted on 1 side only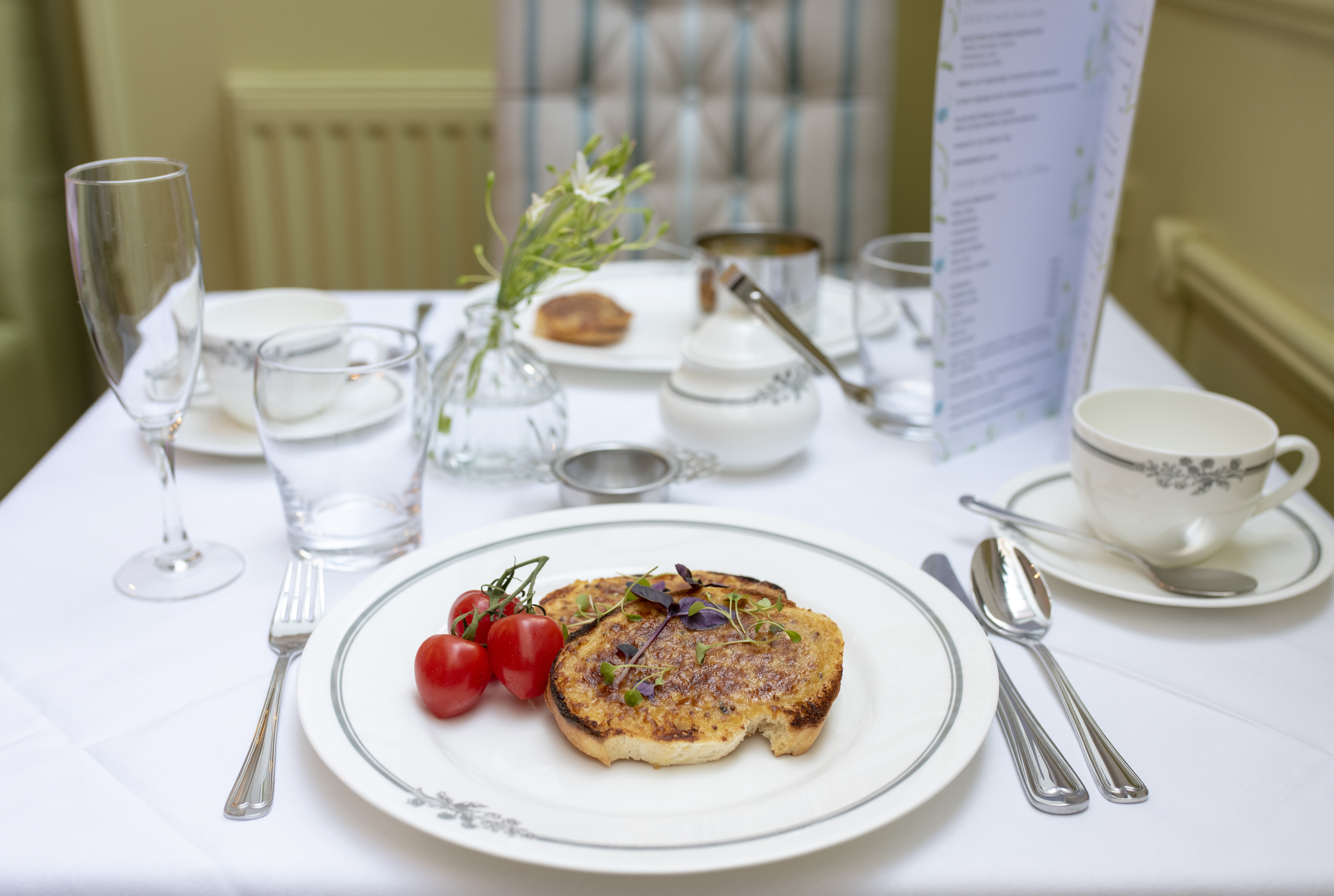 Method
1. Beat all ingredients bar the bread together until it forms a spreadable paste. Can be tubbed and refrigerated at this stage.
2. Evenly spread the (room temperature) mix over the untoasted side of the bread then grill until a rich, darkish golden brown.
Don't spread too thickly as it has an intense flavour. As per usual balance the amount of topping
with the thickness of the toast.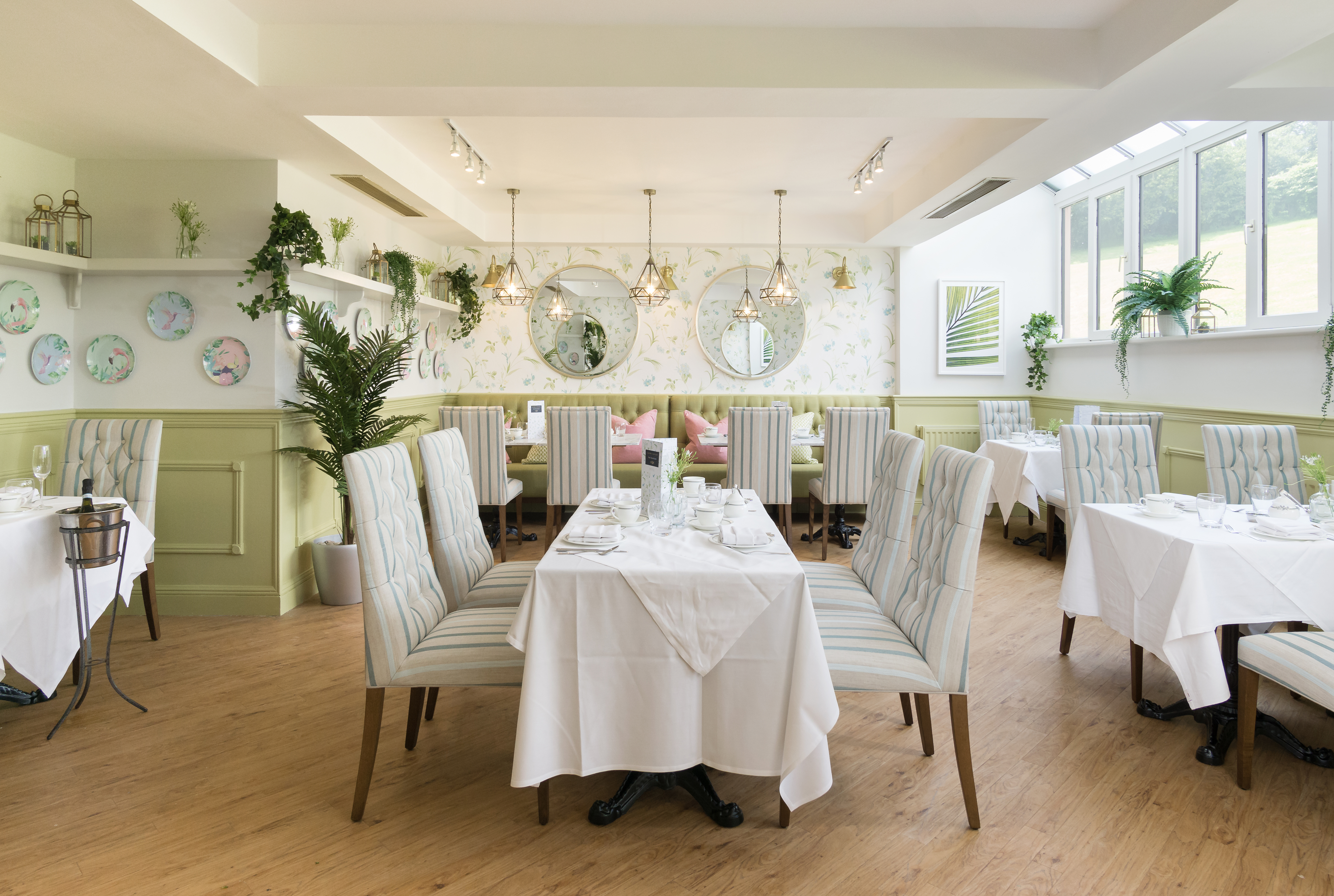 Expert Tips
If you decide to try and make this dish yourself, Cwrt Bleddyn's Head Chef has a few quick tips on what beverage to pair with your meal, "As for pairing, if you go with just the rarebit I would choose my fathers favourite, Picpoul de Pinet … usually matched with seafood but great with cheese."
"But if you go with both or just cawl, I would choose a pale ale or a Cotes du Rhone, hard to go wrong with a mid range cotes du rhone villages." said the Head Chef.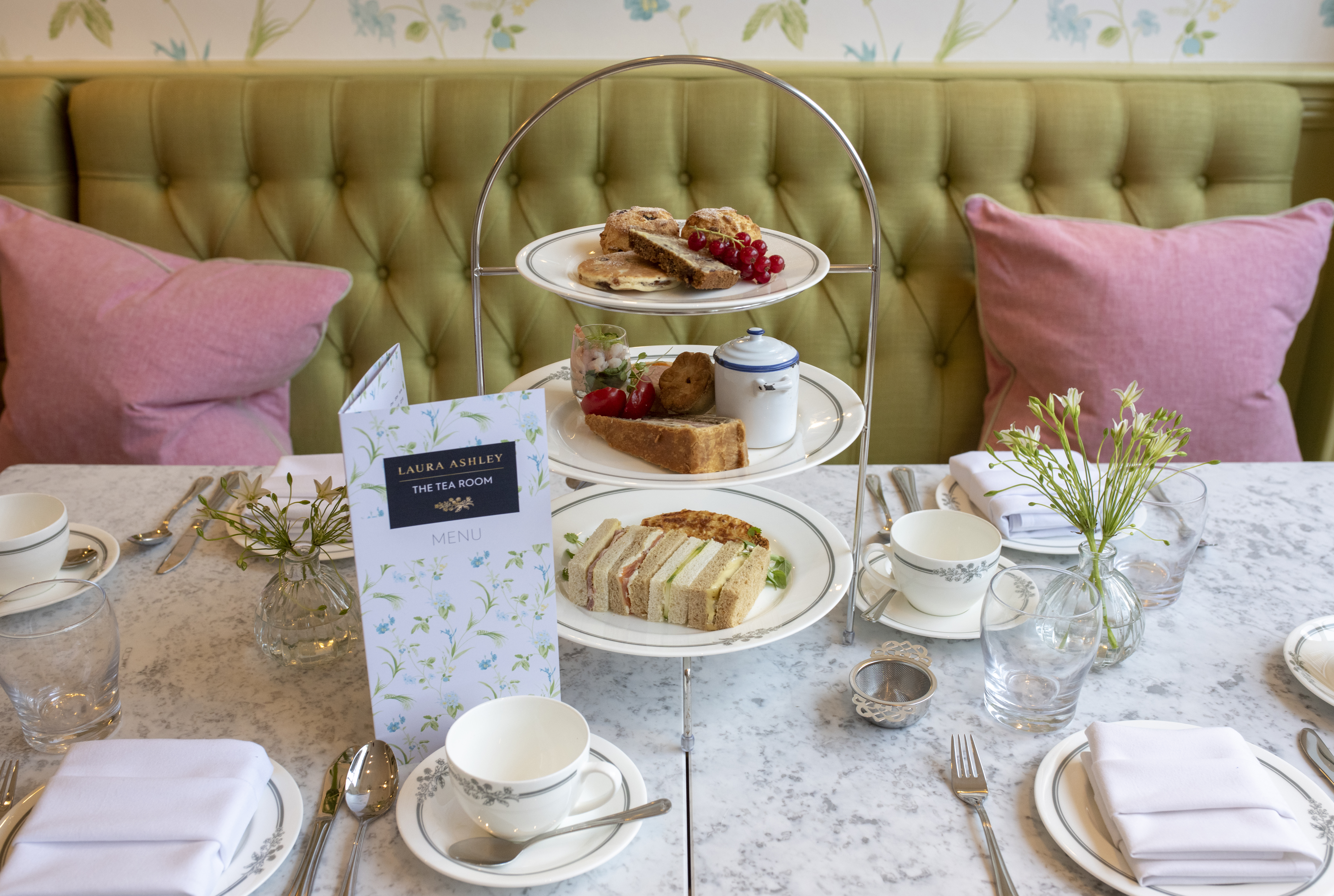 To enjoy a full afternoon tea, complete with an extensive selection of cakes, sandwiches and carefully selected teas—make a reservation at Laura Ashley The Tearoom at Cwrt Bleddyn on 01633 450521 or email tearoom@cwrtbleddyn.co.uk.
Images courtesy of Cwrt Bleddyn
Have you ever tried traditional Welsh cooking? Let us know in the comments below.