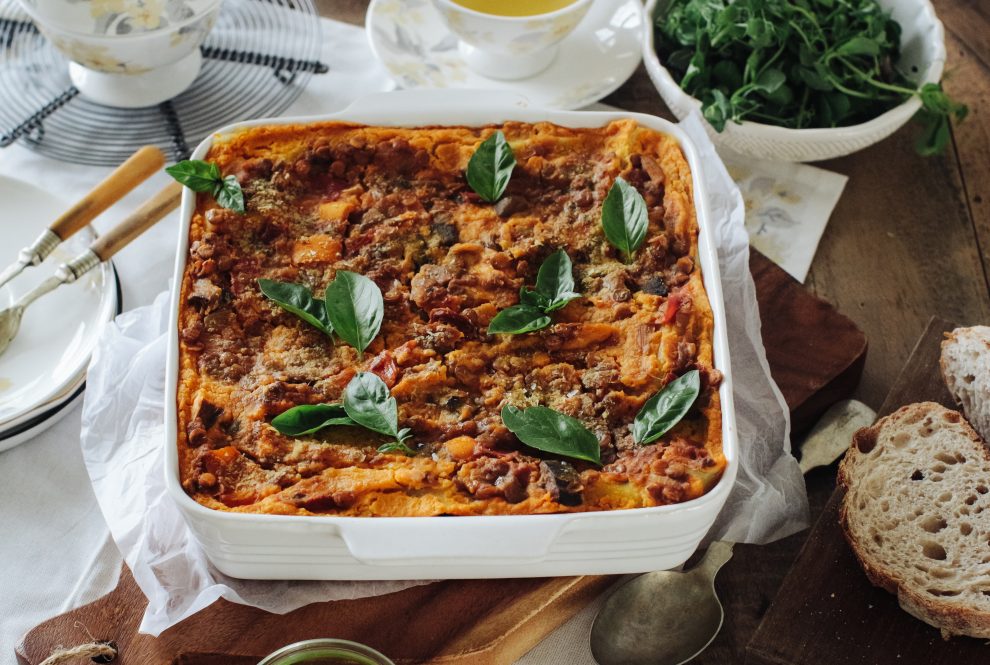 This lasagne recipe is the perfect comfort food and healthy to boot! read more
A freshly baked lasagne is the perfect comfort food with its layers of tasty pasta, cheesy topping and delicious filling – it's no wonder the Italian dish has it's very own day of celebration. For National Lasagne Day we enlisted the help of food blogger Niki Webster of blog Rebel Recipes to create a delicious lasagne with a vegetarian twist and she sure has delivered with this yummy recipe.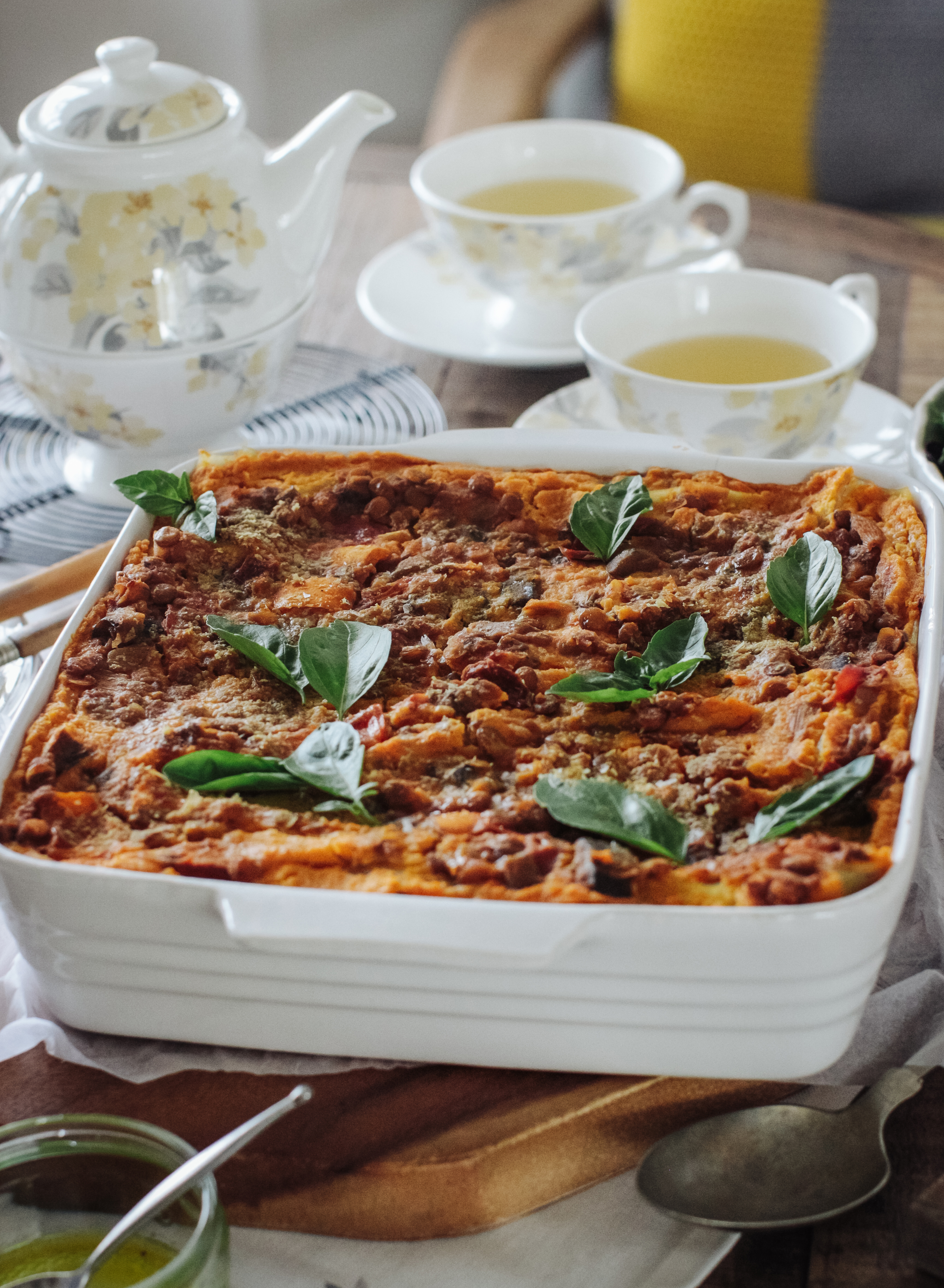 Vegetable and lentil lasagne with cheesy squash sauce
Lentil Layer
2 onions chopped roughly
2 tbsp olive oil
4 cloves garlic sliced
1 large aubergine chopped into small dice
2 red/orange or yellow peppers chopped into small dice
5 tomatoes chopped up
200g green lentils rinced
1 tbsp soy sauce
1 tbsp balsamic glaze
1 tsp smoked paprika
8 sun-dried tomatoes chopped
750ml veg Stock
1 tsp sea salt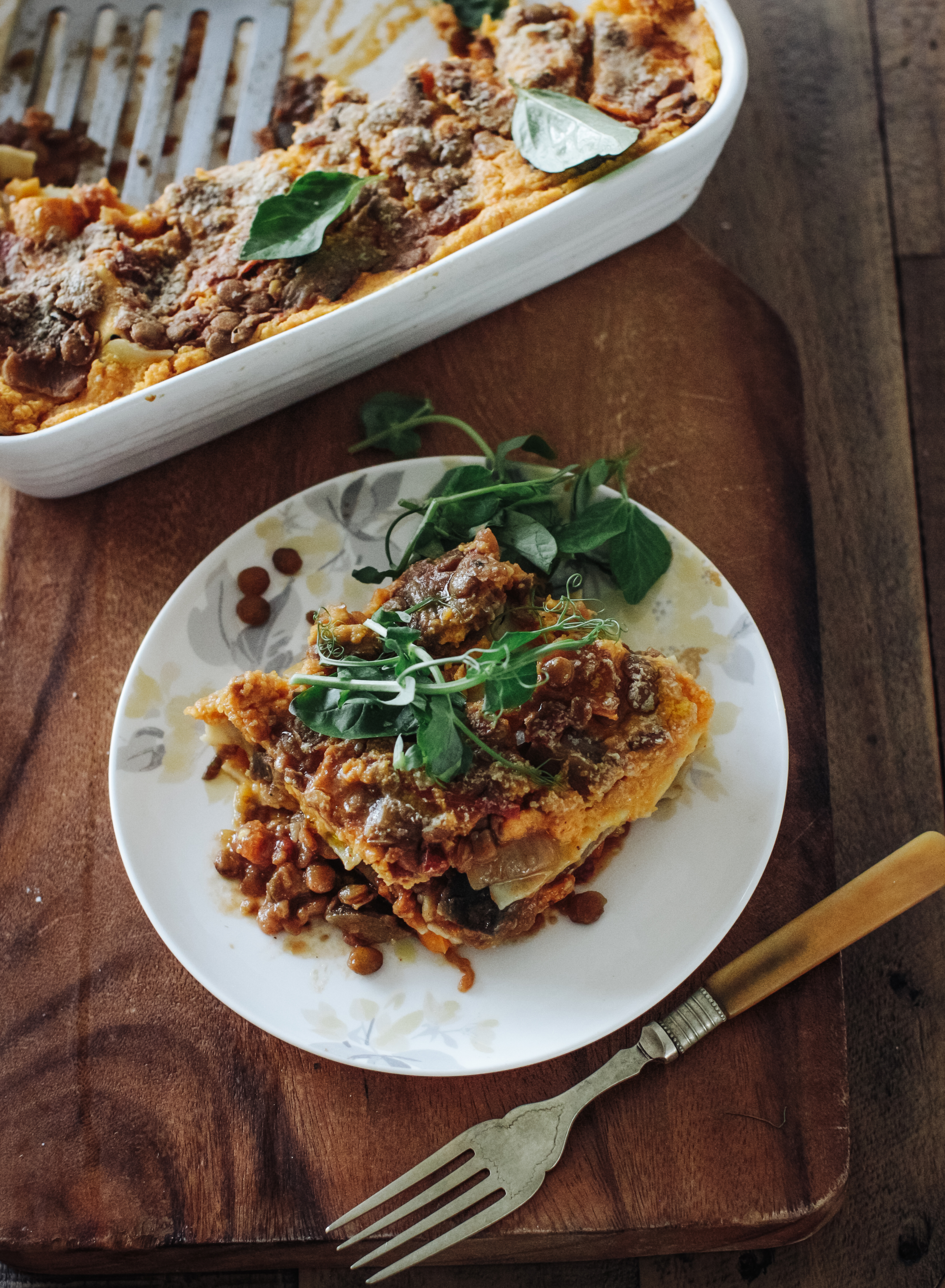 Cheesy Squash Sauce
1 medium butter nut squash peeled and cut into cubes
1 tbsp olive oil
Big pinch sea salt
3 tbsp nutritional yeast
1 tbsp English mustard
1 tsp garlic powder
1/2 tsp miso
2 tbsp vegan butter
1 tsp sea Salt
250ml plant base milk
6-8 Lasagne sheets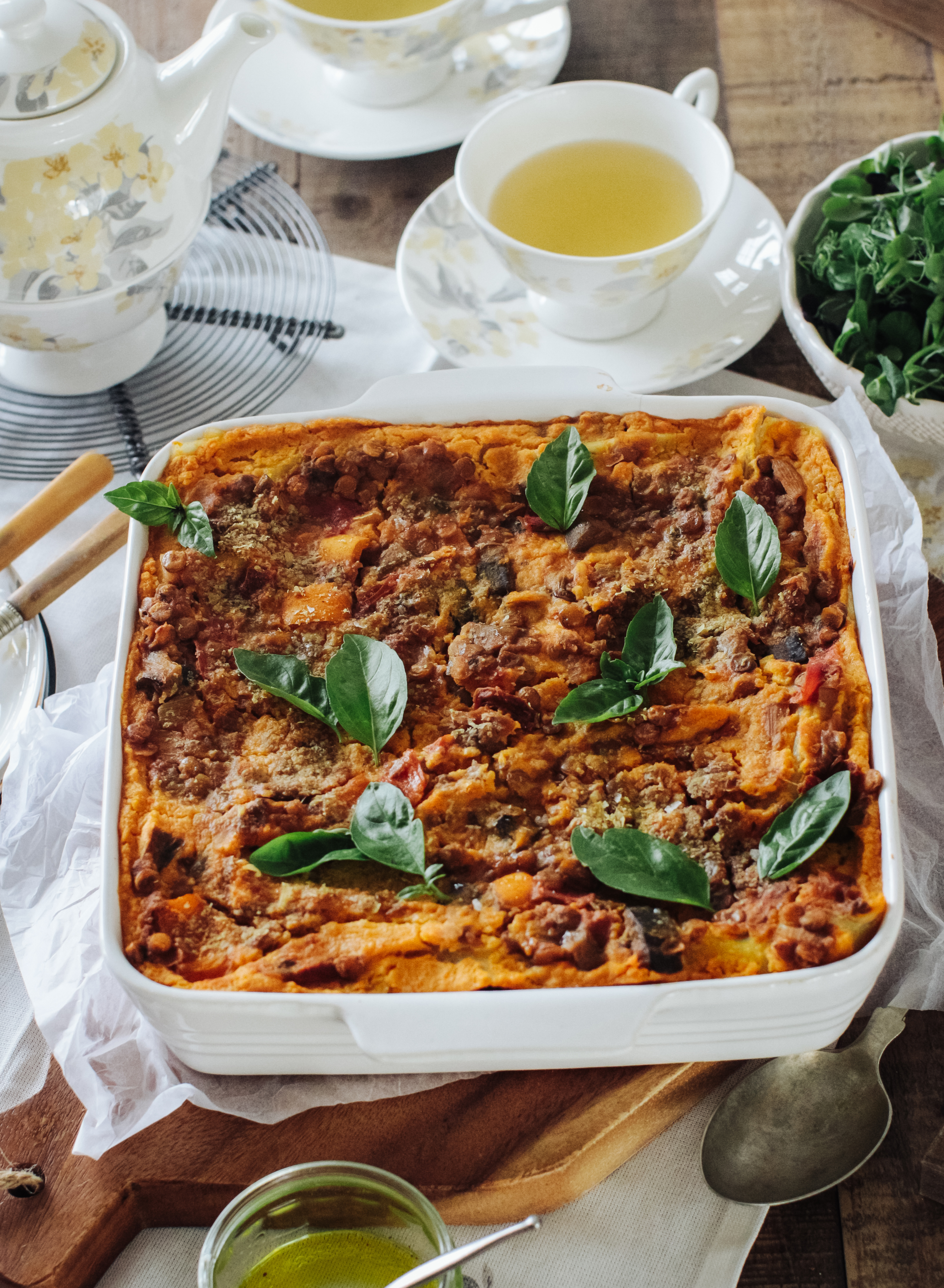 Method
1. Preheat your oven to 180c
2. Firstly add the squash to a baking tray and drizzle with oil and salt.
3. Bake for 35-40 minutes until soft. Set aside.
4. To make the filling, fry the onion with the olive oil in a large pan until soft. Add the garlic and fry for a few more minutes.
5. Now add the aubergine and peppers. Fry for a few minutes until soft.
6. Add the lentils, tomatoes, soy sauce, paprika, balsamic, stock and sun-dried tomatoes
7. Cover and simmer on a low to medium heat for 30 minutes
8. To make the cheesy squash sauce, add the roast squash and the remaining ingredients to a food processor. Blitz until smooth & creamy.
9. In a separate pan, boil the lasagne sheets as per instructions on pack (approximately 2-3 minutes) and then set aside.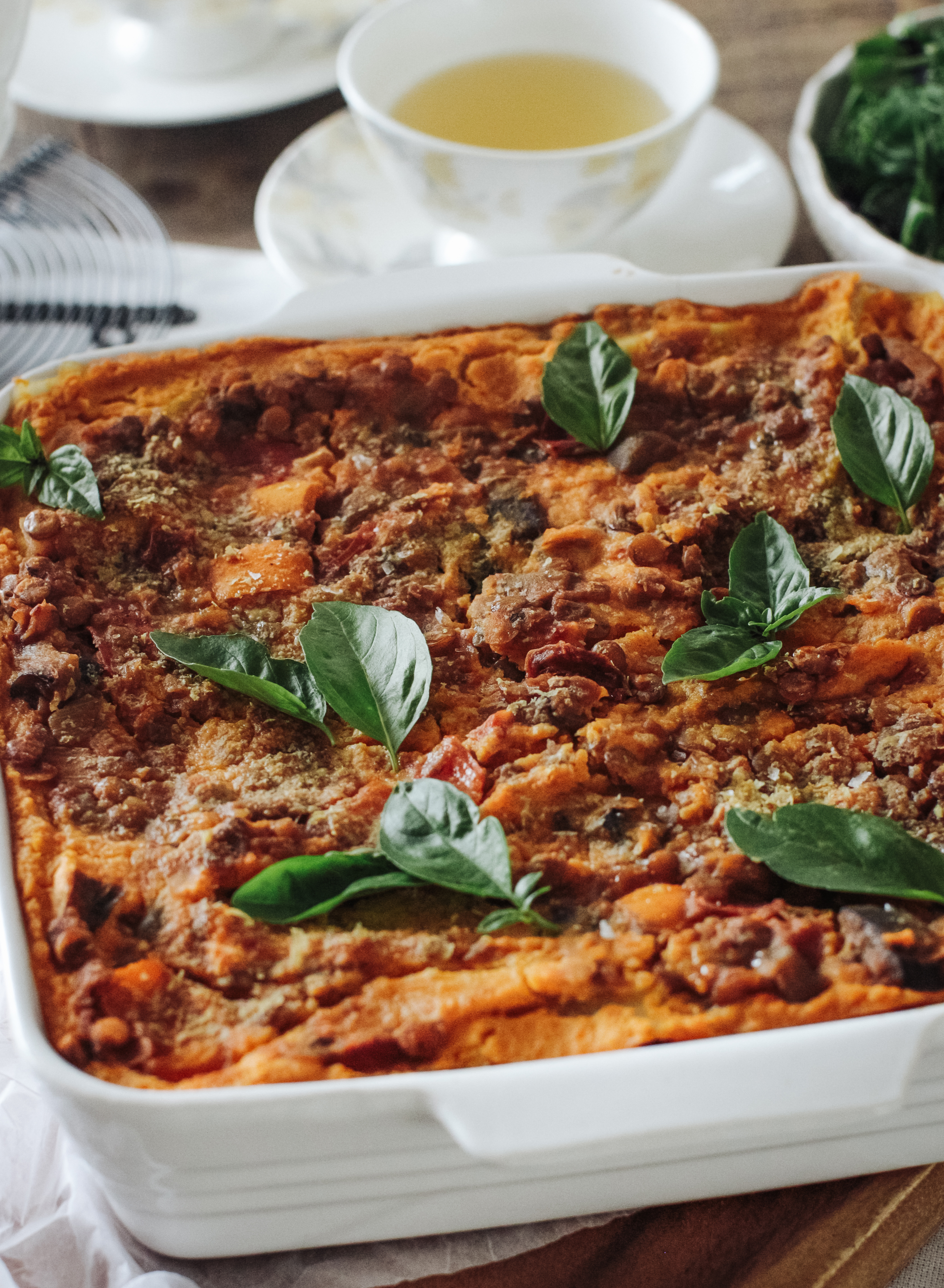 To build the lasagne
1. In a medium oven proof dish, add a layer of lentils, then lasagne sheets. Now squash cheese sauce, lentils, lasagne sheets, cheese mix and more lentils.
2. Drizzle with olive oil and more nutritional yeast.
3. Bake for 25 minutes.
4. Allow to cool a little before serving. Top with fresh basil.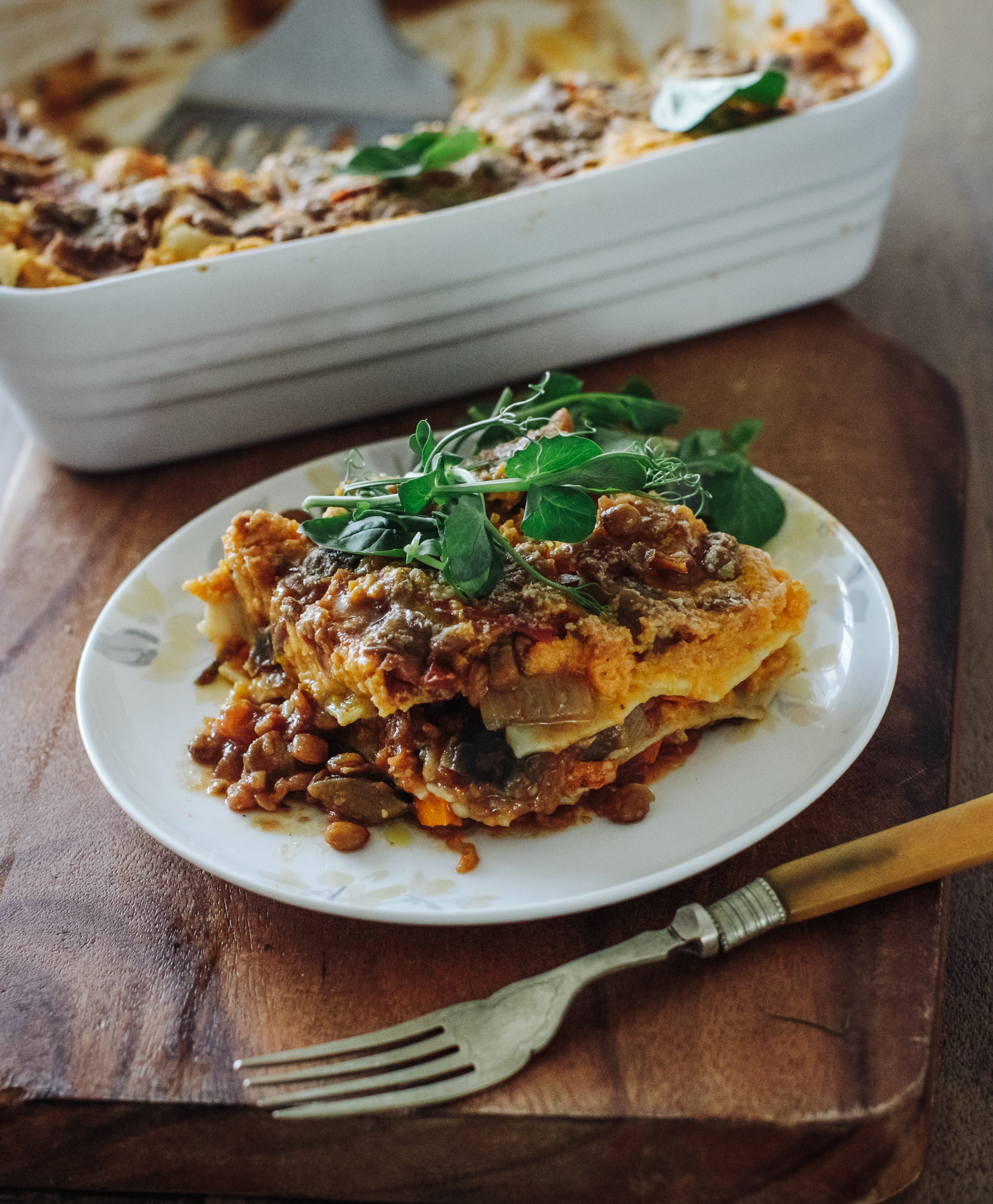 This post was created in collaboration with Niki Webster of Rebel Recipes who styled her delicious lasagne using our Apple Blossom collection. See the full collection here.
Do you feel inspired to recreate this recipe at home today for National Lasagne Day? Let us know in the comments below.