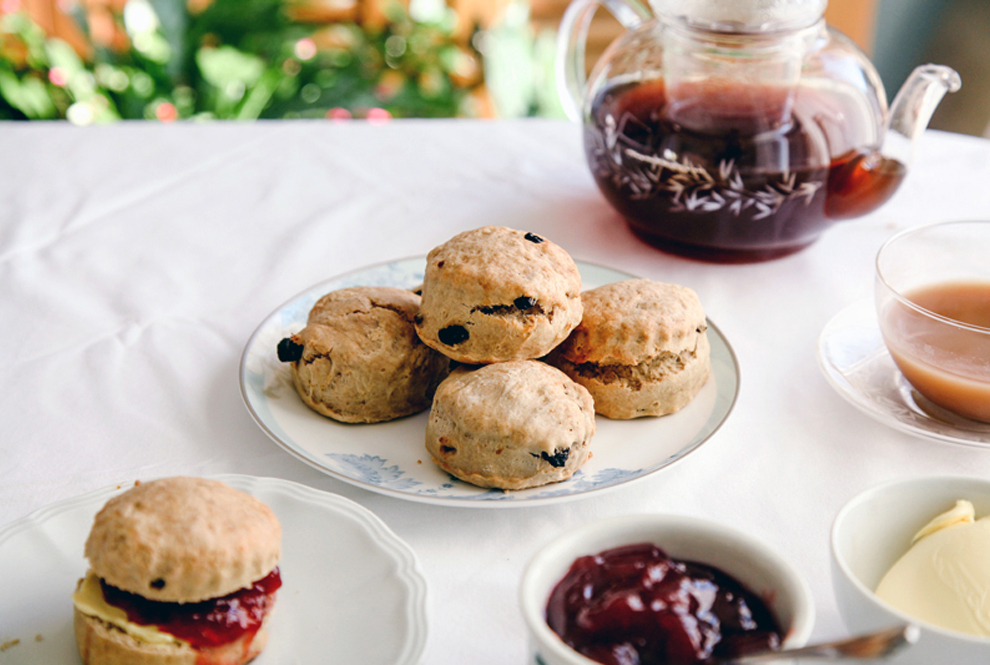 Get baking this winter and try this vegan fruit tea scone recipe... read more
With the temperature at an all time low there's never been a more perfect time to stay in and try a new recipe out especially one that provides the ideal accompaniment to a nice warm cup of tea. Don't worry about hunting through your recipe books for something to make, the incredibly talented Aimee from Wallflower Kitchen has just the right thing and they're vegan!!
Fancy tea sets call for fancy treats. And one of my favourite fancy treats are scones!
They instantly make me think of afternoon teas and even if I'm by myself when I'm eating them, I like to set the table with a selection of jams and pretty crockery.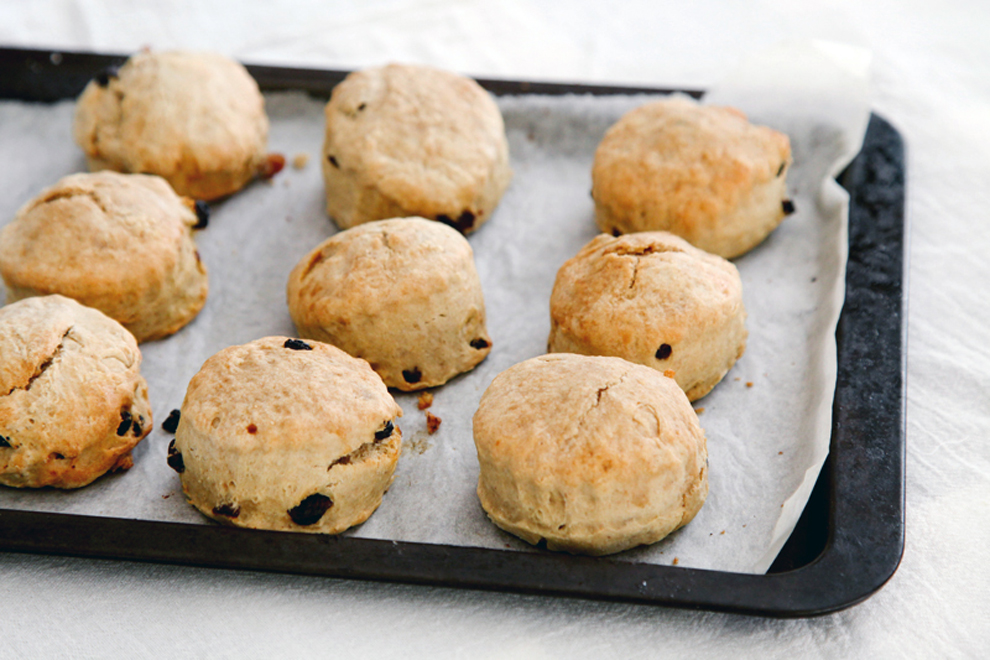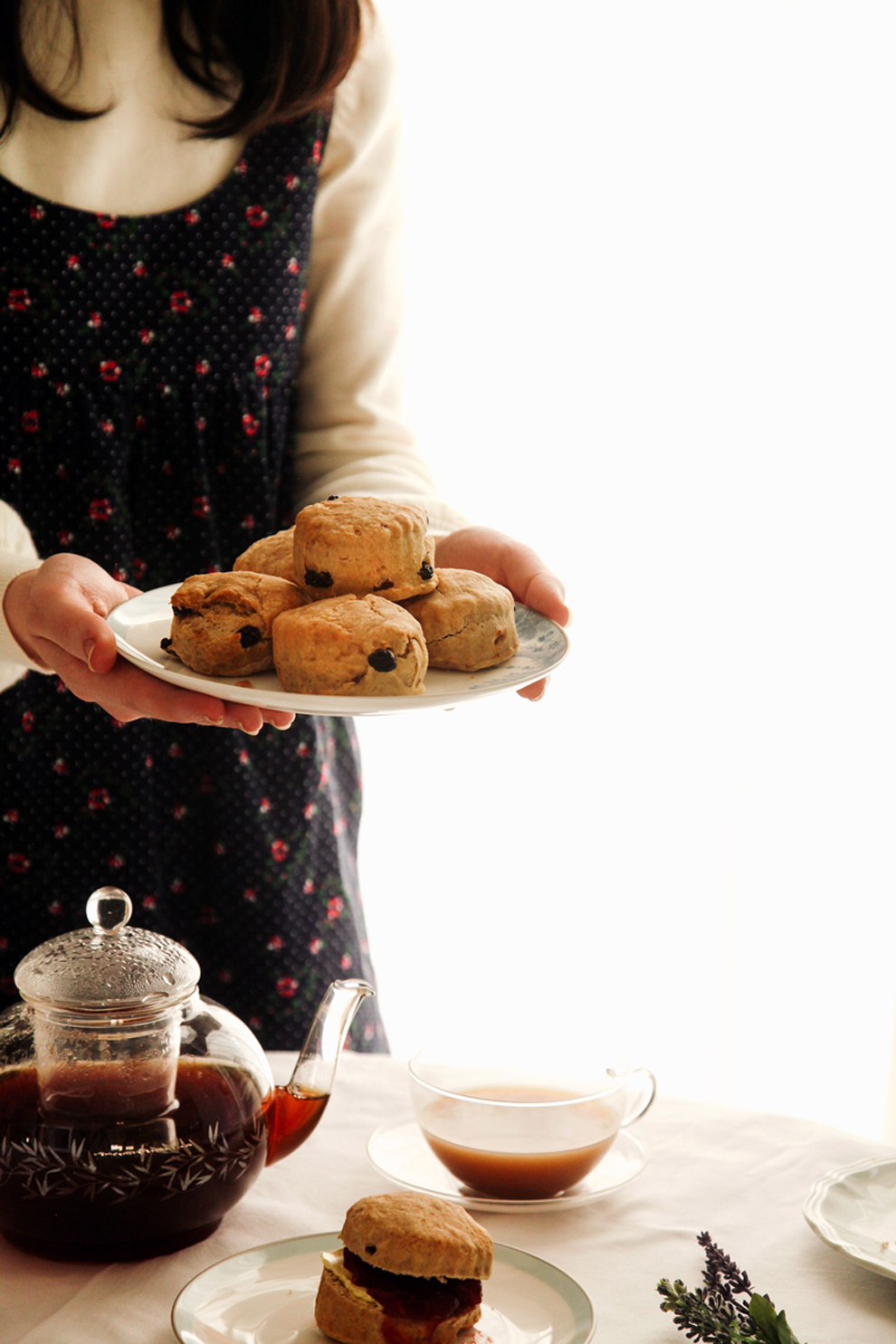 These scones are made without dairy or eggs, making them vegan-friendly and the perfect treat for Veganuary. I promise you won't know the difference and nor will your friends or family.
Scones were the first thing I learned to bake as a child and one of my favourite things to eat too, so there is always a feeling of nostalgia when I bake them now. And I can tell you from first-hand experience that scones are a very kid-friendly thing to bake, if you want to get your kids involved!
It will get messy but that's all part of the fun.
Serve with some good-tasting vegan butter (which you can find at any supermarket) or a selection of jams. Or both, as I like to do!
VEGAN TEA SCONES
PREP TIME – 10 mins COOK TIME – 15 mins TOTAL TIME – 25 mins
Makes: approx 15 scones
INGREDIENTS
475g self-raising flour
70g caster sugar A pinch of salt
1 tsp ground cinnamon
½ tsp ground mixed spice
75g good-tasting margarine or vegan butter 1 cup (240ml) strong brewed tea, left to cool
A large handful of mixed vine fruits or sultanas
INSTRUCTIONS
Preheat the oven to 190C / 370F and line a baking tray with parchment paper. In a large mixing bowl, stir together the flour, sugar, salt and spices.
Add the vegan butter in a tsp at a time and use your fingers to rub it into the flour. Alternatively, use a food processor or stand mixer.
When the butter is fully incorporated and the mixture resembles a dense sand, slowly add the cold tea and mix. You don't need to use all the tea, just use enough until you get a soft dough.
Turn out onto a lightly floured surface and knead briefly. Add the dried fruit at this point. Flatten into a ¾ inch thick dough and cut out the scones using a small cookie cutter or upside down glass.
Transfer the scones to the baking sheet and brush with a small amount of leftover tea. Bake for 15-18 minutes until lightly golden.
Enjoy warm from the oven with some vegan butter & jam! Serve with a pot of tea in your fanciest teapot.
This frill-collar jumper and cord pinafore together seem to create the perfect mix of vintage, childhood nostalgia and afternoon tea sophistication. Which is, of course, exactly what I'm going for here!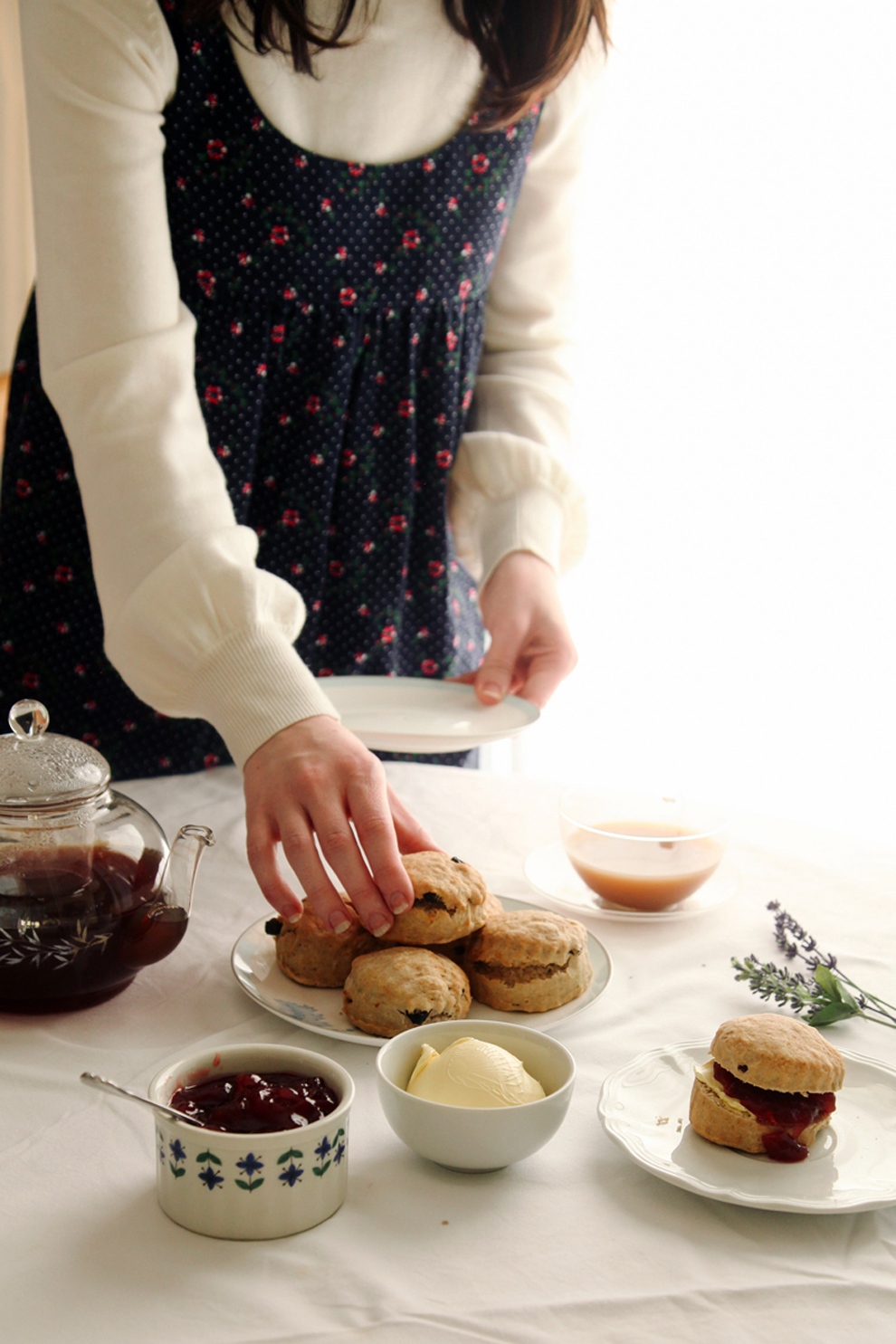 There is something extra-indulgent about drinking from a glass teacup and pouring tea from a glass teapot. I love this dainty etched glass teapot – the delicate style works perfectly for afternoon teas, especially if you're serving loose leaf teas.
Wow, don't these look delicious? Do you have a favourite recipe that you liked to bake again and again? Let us know below or on Twitter @LauraAshleyUK