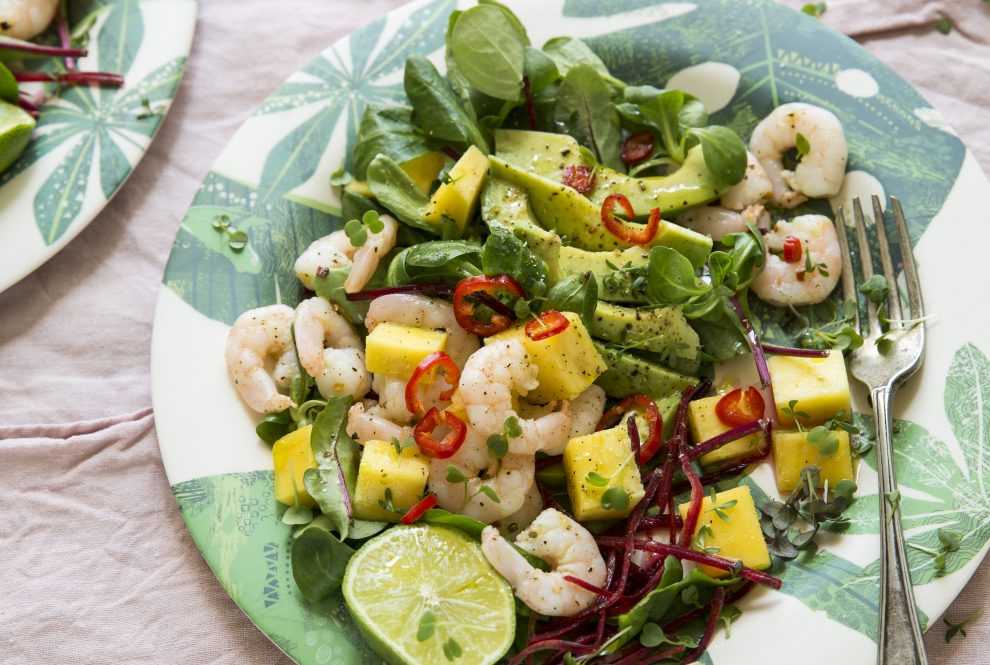 Adding fruit to salad is the ultimate indication that summer is here! read more
With the summer season now in full swing, it's the perfect time to 'eat clean' and indulge in some delicious tropical salads. Menu-maven Catherine Frawley has created with three indulgent summer salads—all using fresh fruit—that are sure to take the edge off in the summer heat.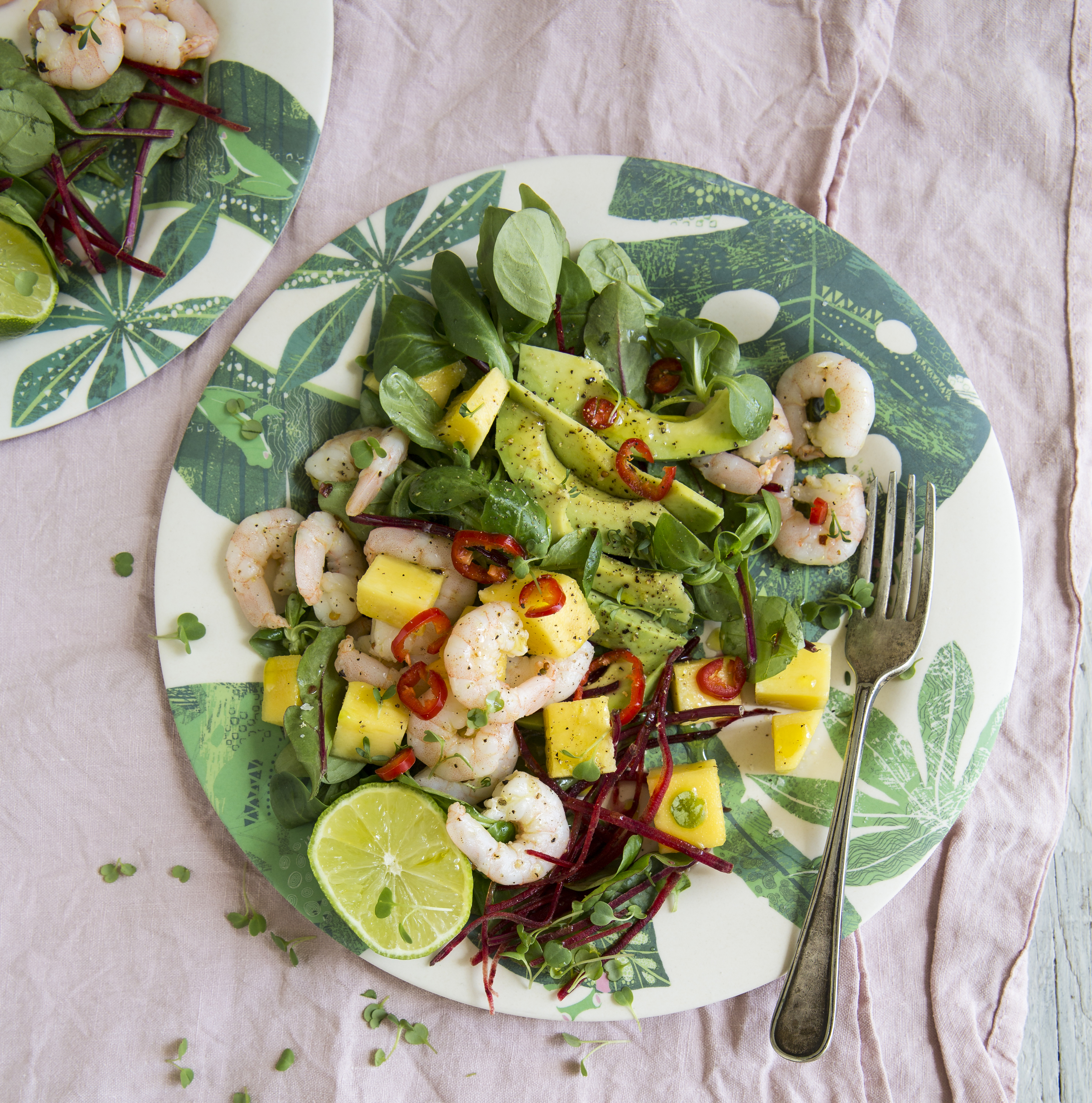 Prawn, Avocado & Mango Salad
Serves 4
Hands on time 15 mins
Ingredients
150g king prawns (pre-cooked)
1 avocado, stone and skin removed and sliced
1 small mango cut into cubes
120g mixed lettuce
half fresh red chili, thinly sliced
Wedges of lime to garnish
Dressing
3 tbsp olive oil
½ tsp chili flakes
1 tbsp honey
2 tbsp lime juice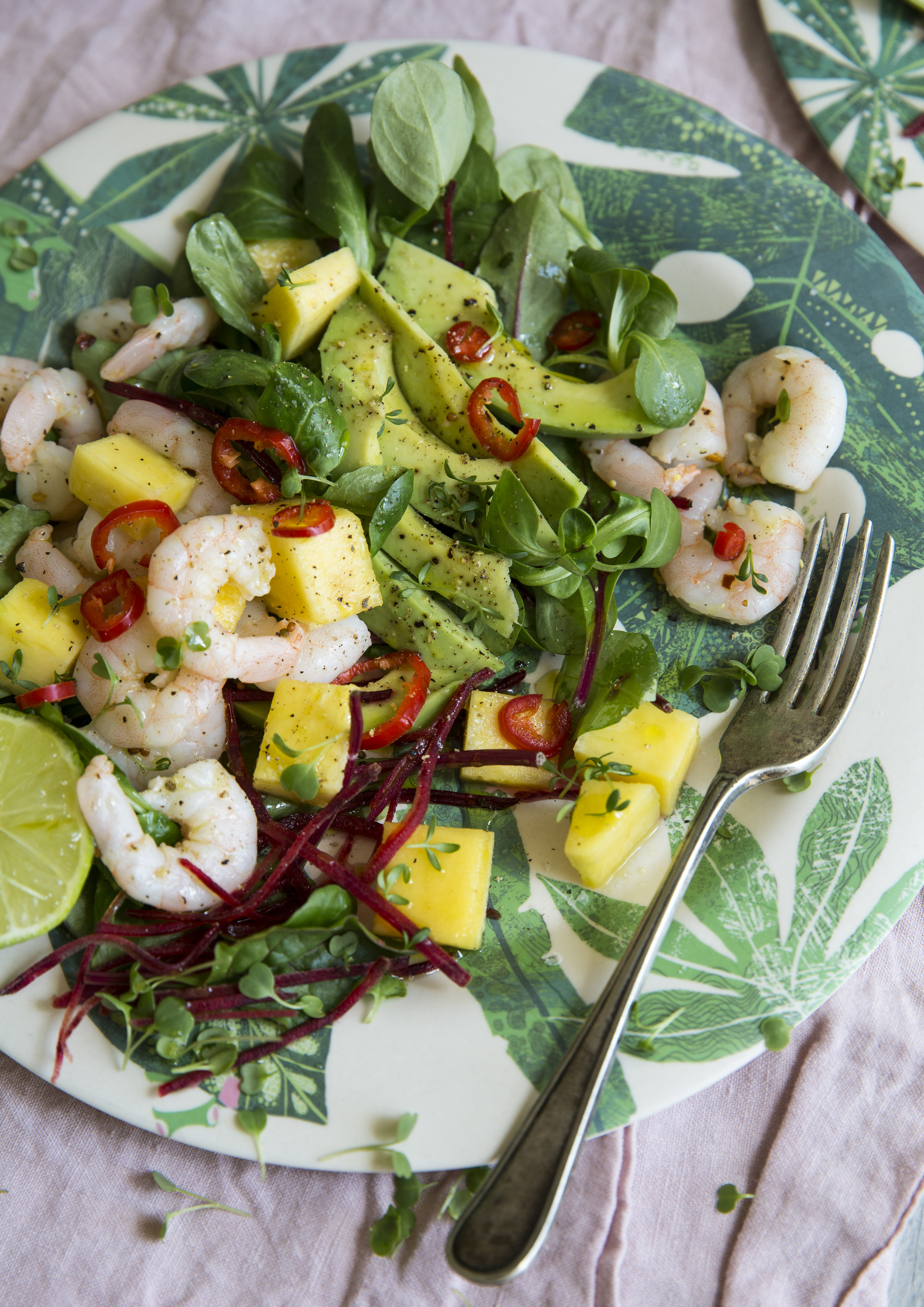 Method
In a serving bowl add the prawns, avocado, mango and lettuce. In a jam jar add all the dressing ingredients, shake to combine. Pour over the salad ingredients add the chili slices and lime to garnish and serve.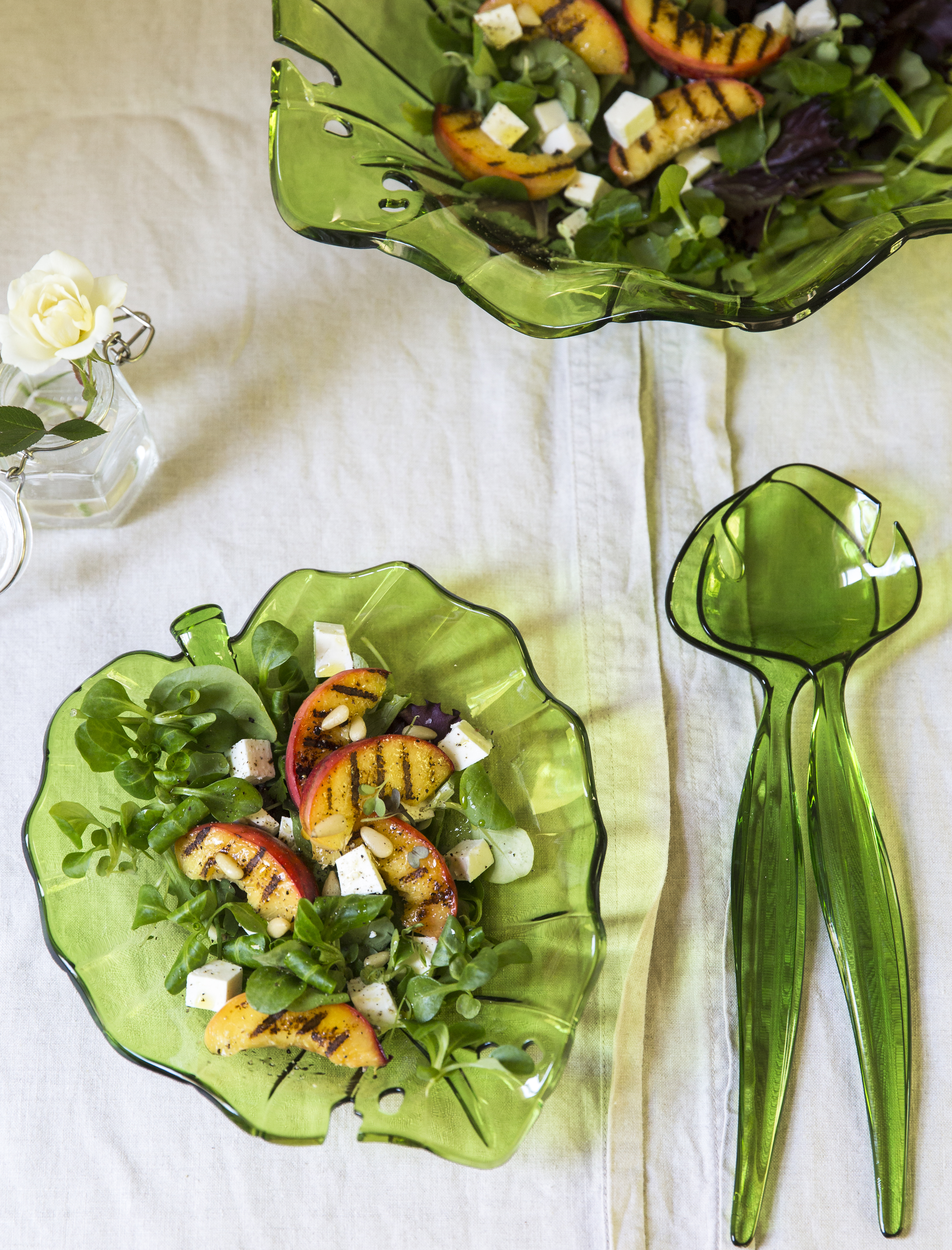 Griddled Nectarine & Feta Salad
Serves 4
Hands on time 15 mins
Ingredients
2 Nectarines, stone removed and each cut into 8 segments
100g Feta, cut into small cubes
20g pine nuts
95g bag Lambs Lettuce
handful mixed herbs and baby leaves
Dressing
1 tbsp white wine vinegar
2 tbsp olive oil
1 tbsp runny honey
1 tsp Dijon mustard
Salt & Pepper to taste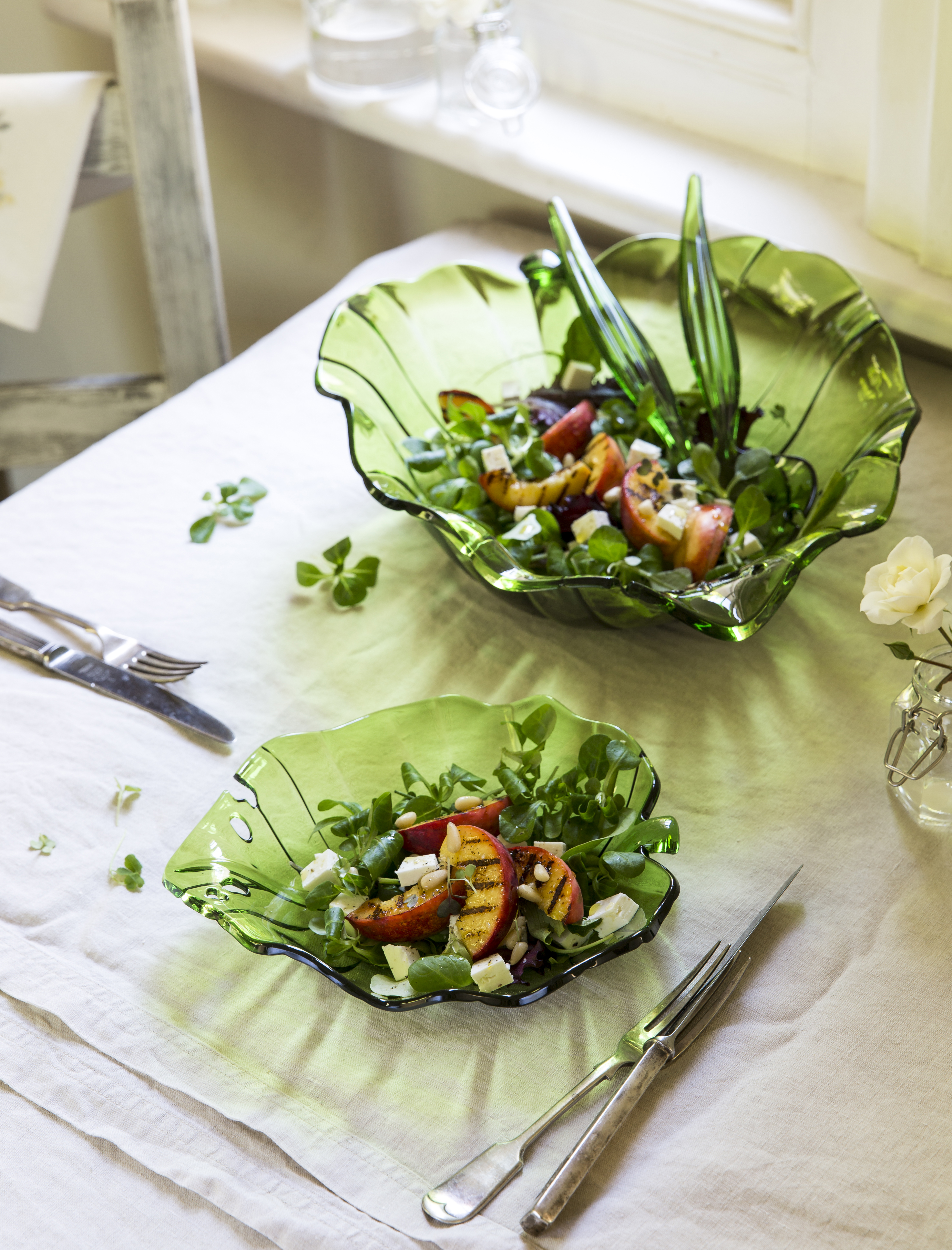 Method
Heat a griddle pan to a medium heat, add the nectarine segments cook each side for 1-2 minutes. Set aside.
In a large salad bowl add the lettuce, leaves, feta, nectarine and pine nuts. Add all the dressing ingredients to a jam jar, shake to combine and then pour over the salad. Serve immediately.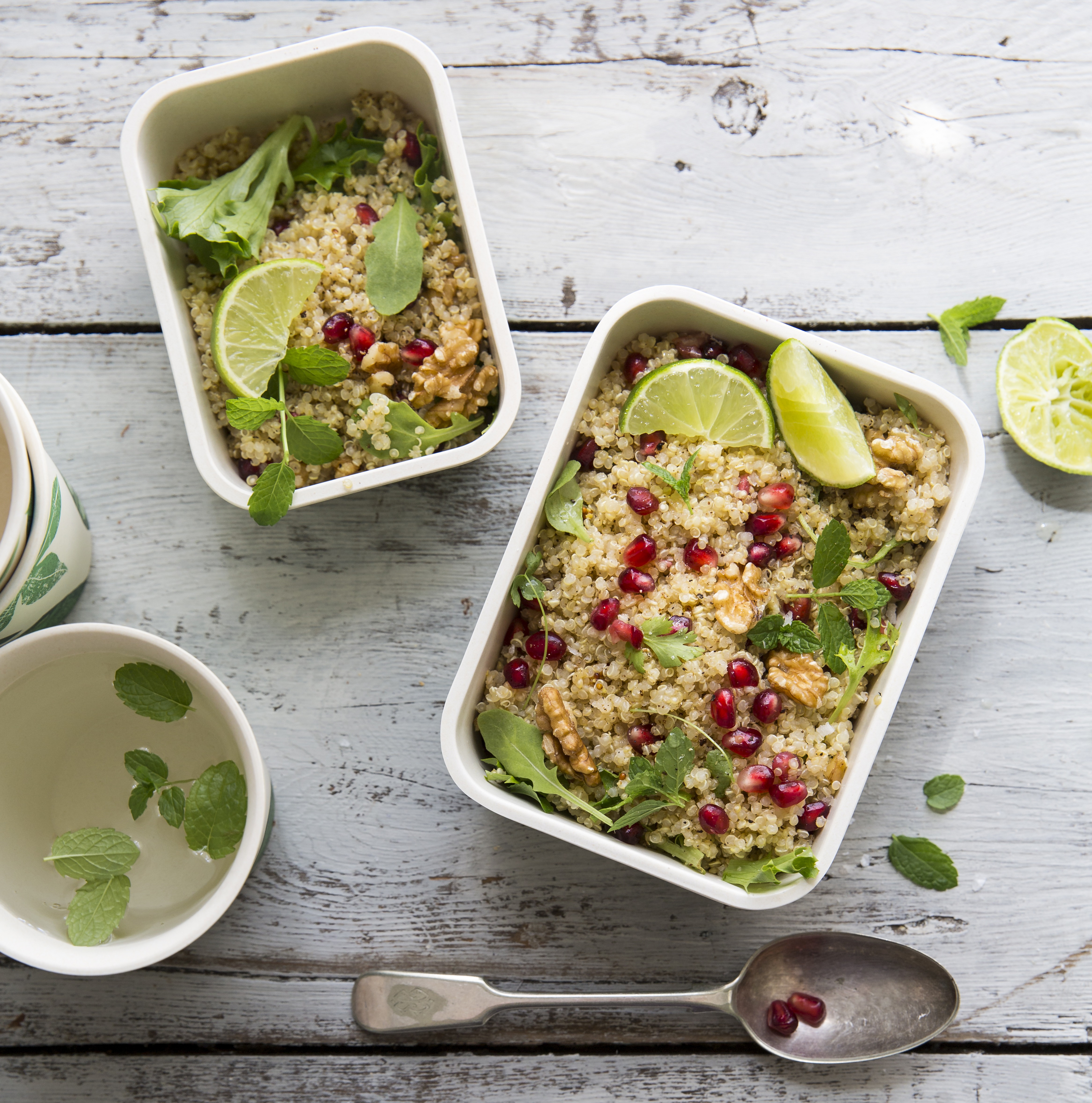 Quinoa, Pomegranate, & Walnut Salad
Serves 4
Cook time 20 mins
Hands on time 10 mins
Ingredients
120g Quinoa
100g Pomegranate Seeds
2 handfuls of rocket
50g Walnuts
3-4 sprigs of fresh mint
Dressing
2 tbsp olive oil
1 tbsp balsamic vinegar
1 tbsp wholegrain mustard
Juice of half a lime
1 tbsp maple syrup
Salt & Pepper to taste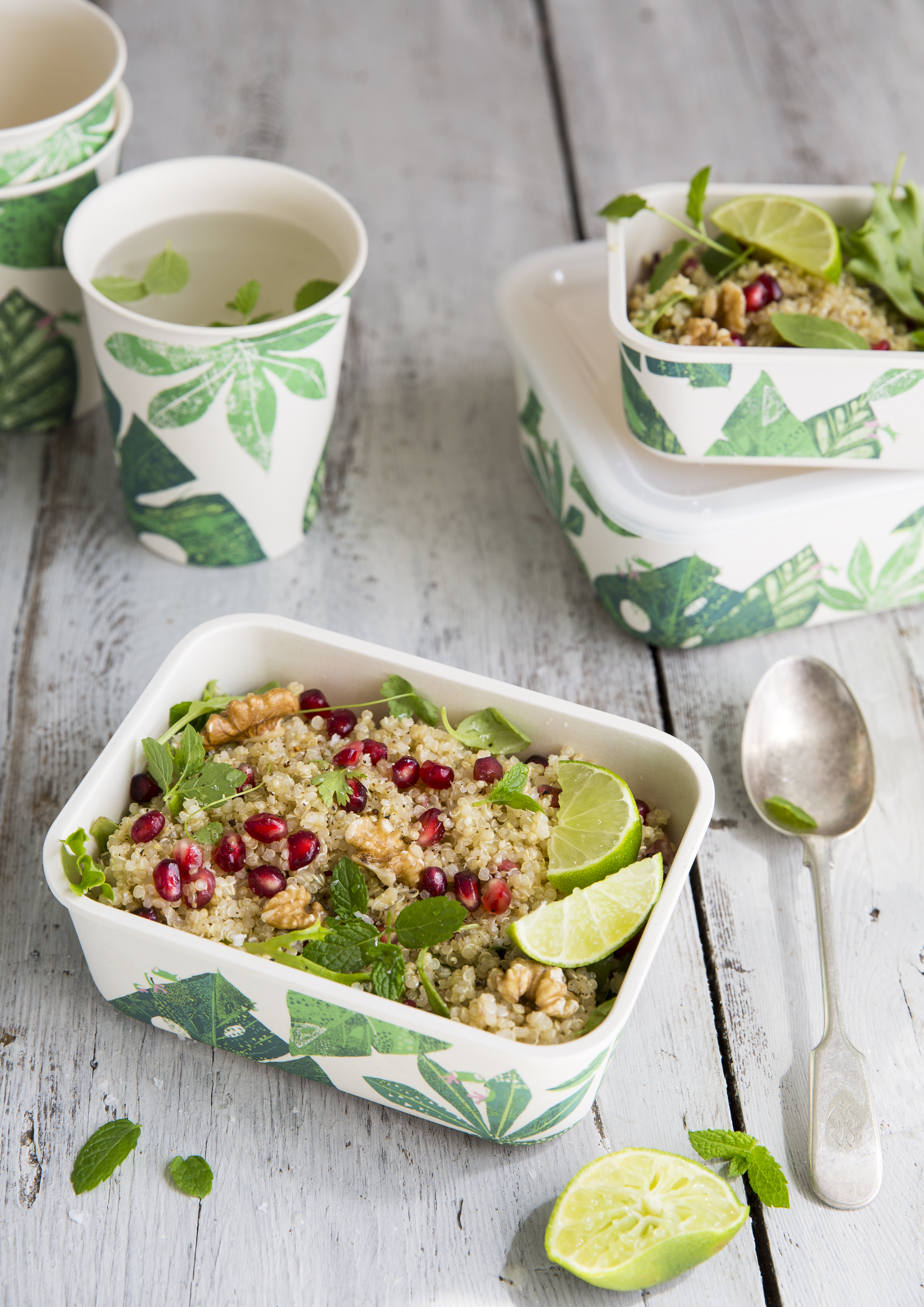 Method
Cook the Quinoa according the packet and allow to cool in a large bowl. Add the pomegranate seeds, rocket and walnuts. Stir to combine. Add all the dressing ingredients to a jam jar shake to mix. Pour over the quinoa mixture and stir again to coat everything in the dressing.
Garnish with the fresh mint. Any leftovers keep in the fridge for lunch the next day.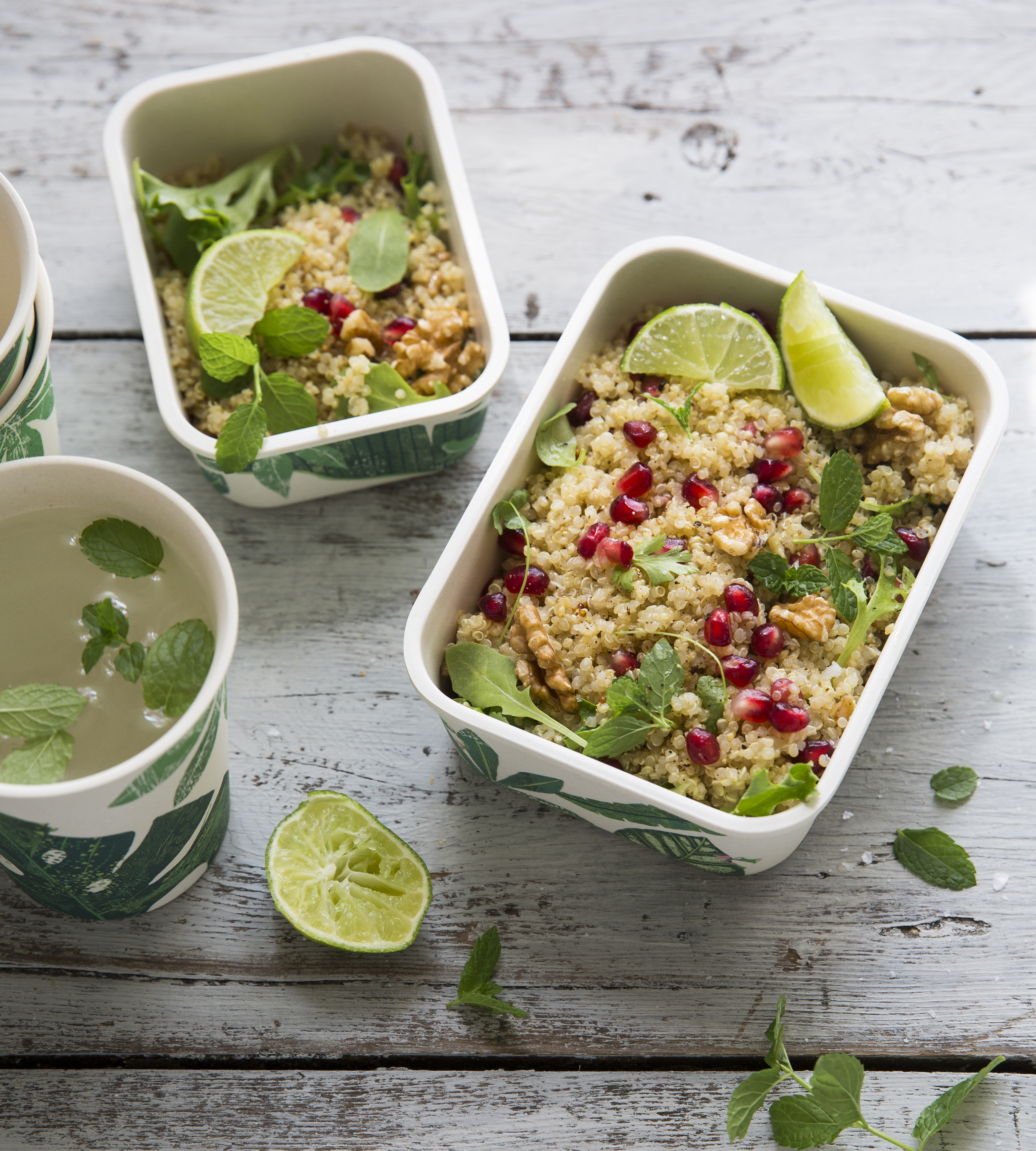 These recipes were styled by Catherine Frawley using our Tropical Picnic Collection. Check out the collection here.
Which of these summer salads would you like to try? Let us know in the comments below.