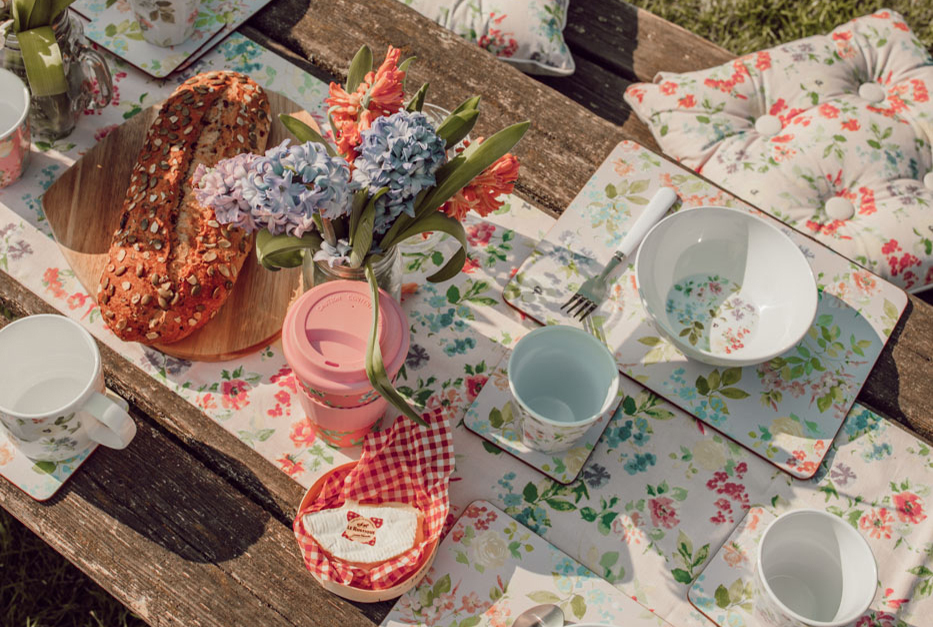 When it comes to giving your spring picnic a touch of floral elegance, it's all in the details. read more
With spring in full swing, the nation's parks are filling with families ready to soak up the sunshine and make the most of those extra daylight hours. With today being National Picnic Day, there has never been a better excuse to buy some cheese and wine and take the family out to your local park to relax with a delicious picnic.
We asked renowned blogger and stylist Sara Quaglia from Sara and Catherine's Tales to try out one of our exclusive picnic wear collections in celebration of National Picnic Day. Check out how she styled our stunning Spring Blossom Collection.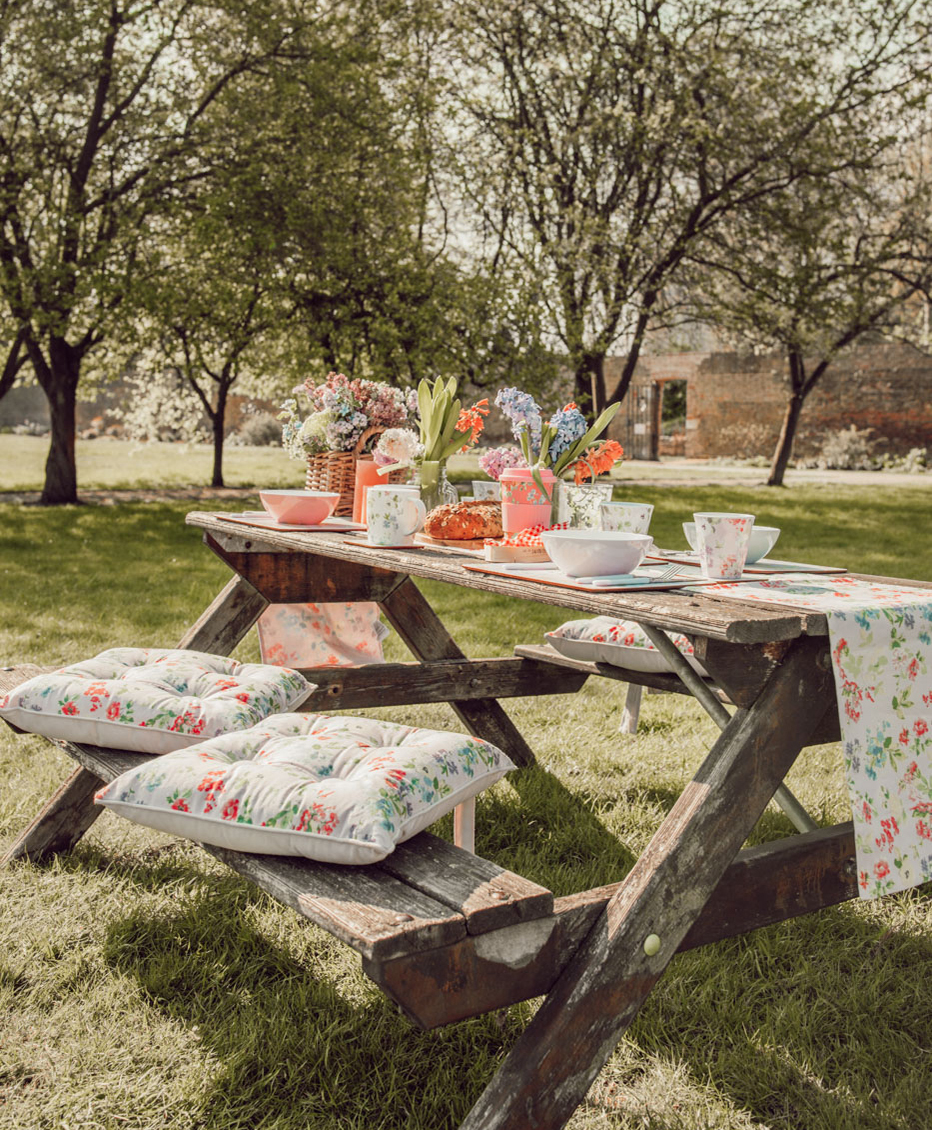 I'm a huge fan of picnics, I started doing them 30 years ago (yes I'm old ahah) when I would host picnics in my garden for an undefined number of dolls and Barbies. Now I prepare picnics for my tiny duo. Harvey is mainly interested in the food while Catherine is literally obsessed with the experience (although she calls any food consumed on the floor a picnic, bless her!).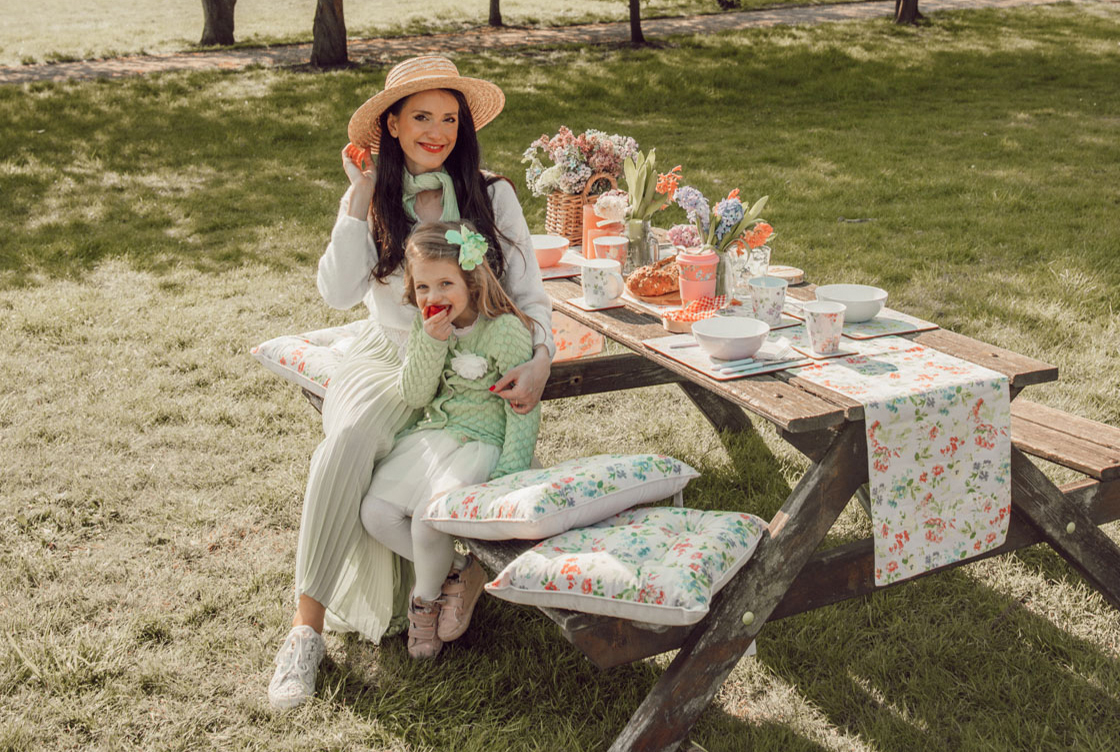 We do a lot of picnics when it's sunny and I was so happy to be asked to style one for my forever favourite Laura Ashley. For my picnic I chose their newest Spring Blossom collection: it's fresh, featuring the loveliest pastel tones and, this is a must for me, pretty florals patterns.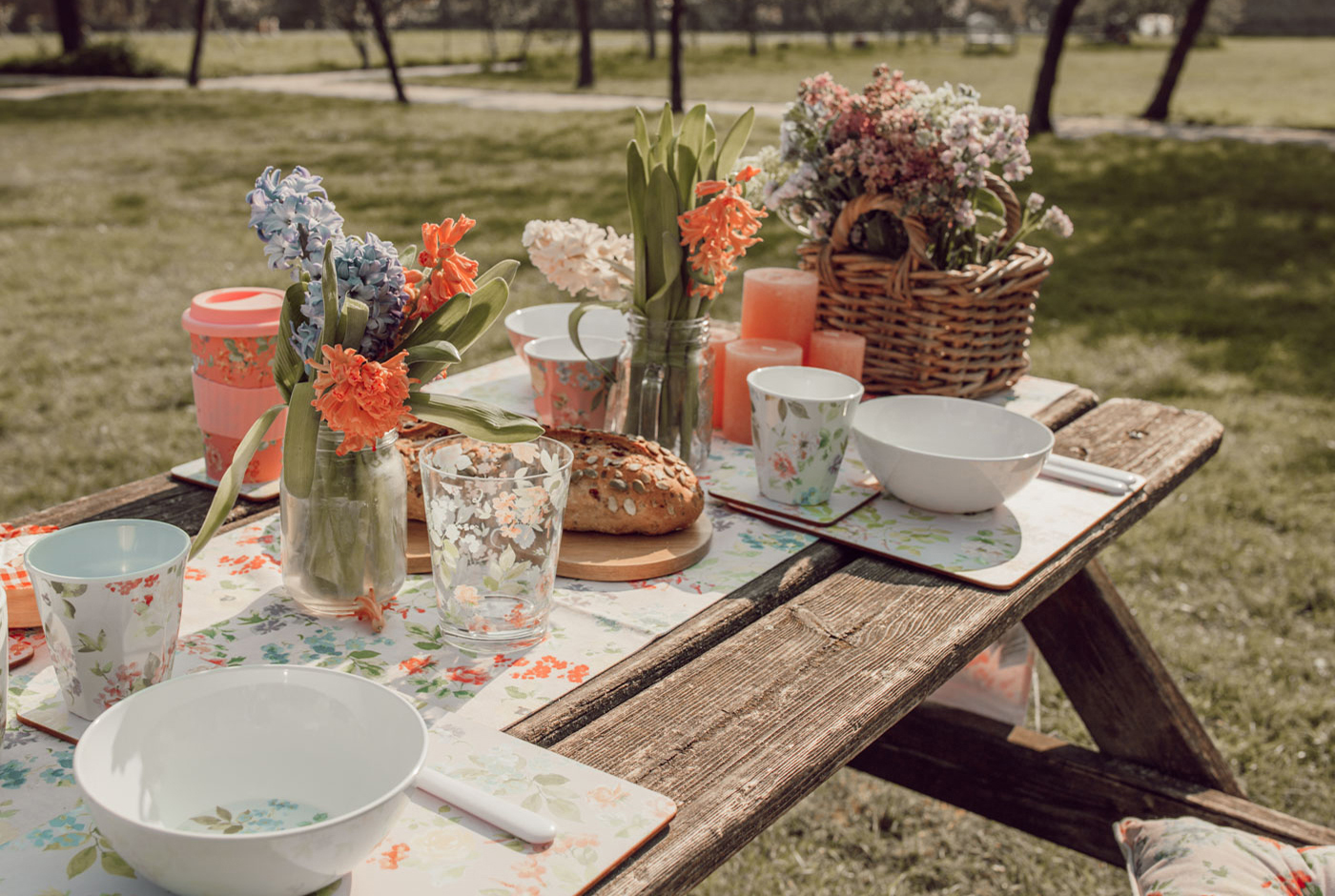 If you know me, or you follow my Instagram page, then you know I'm a sucker for flowers: real or fake, fresh or dry; every room of my house has flowers and pretty much all my pictures feature them. For this picnic we ventured to Bishop Palace in Fulham, it's one of my favourite parks in London and the garden's palace is so quintessentially British and absolutely stunning.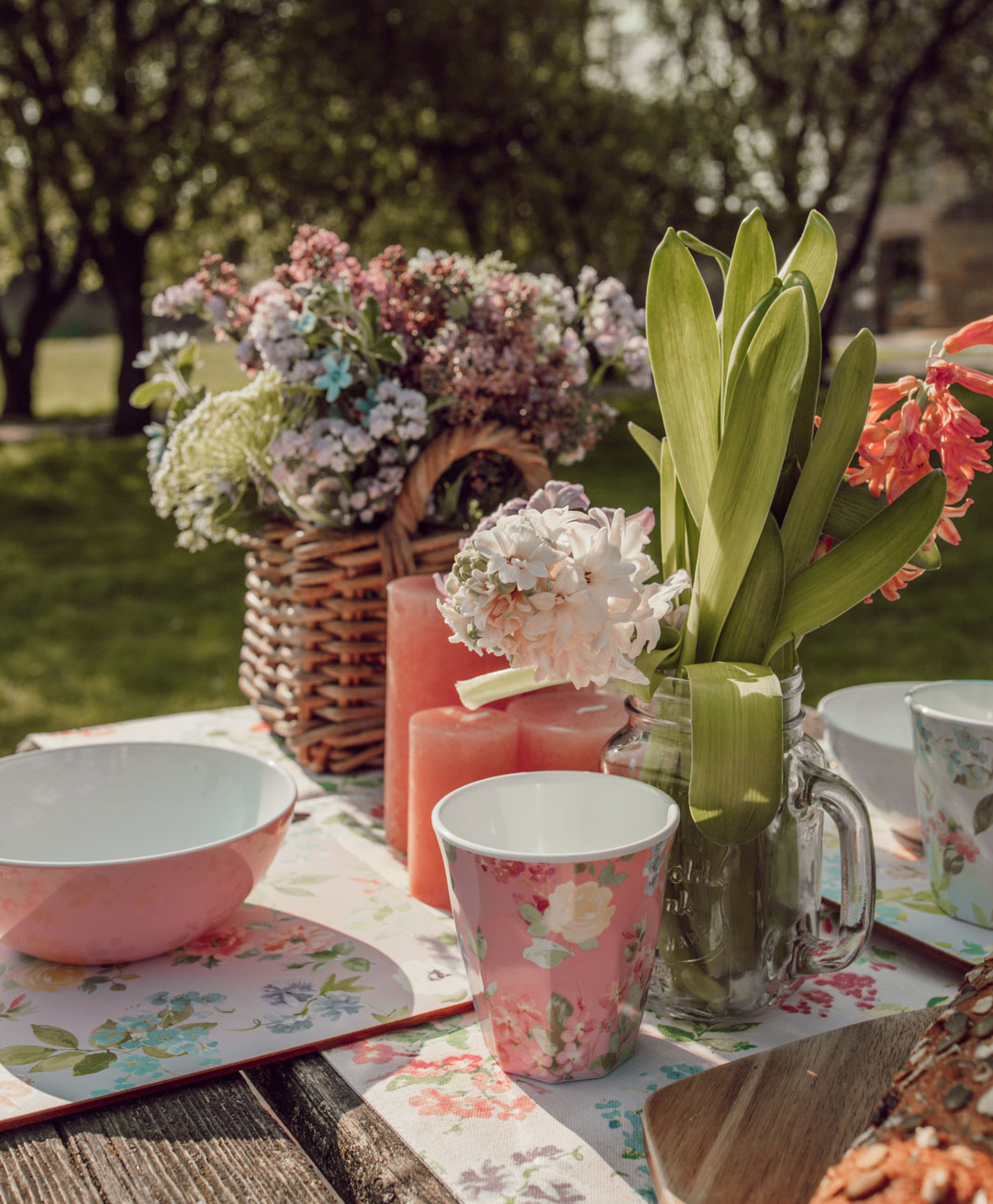 There are cherry blossoms in spring, wisteria blooms in early summer, gorgeous trees where you can take shield from the sun during summer days and a little apple orchard to make it the perfect place in autumn. In the garden there are a few benches for anyone to use and that's where I set my picnic.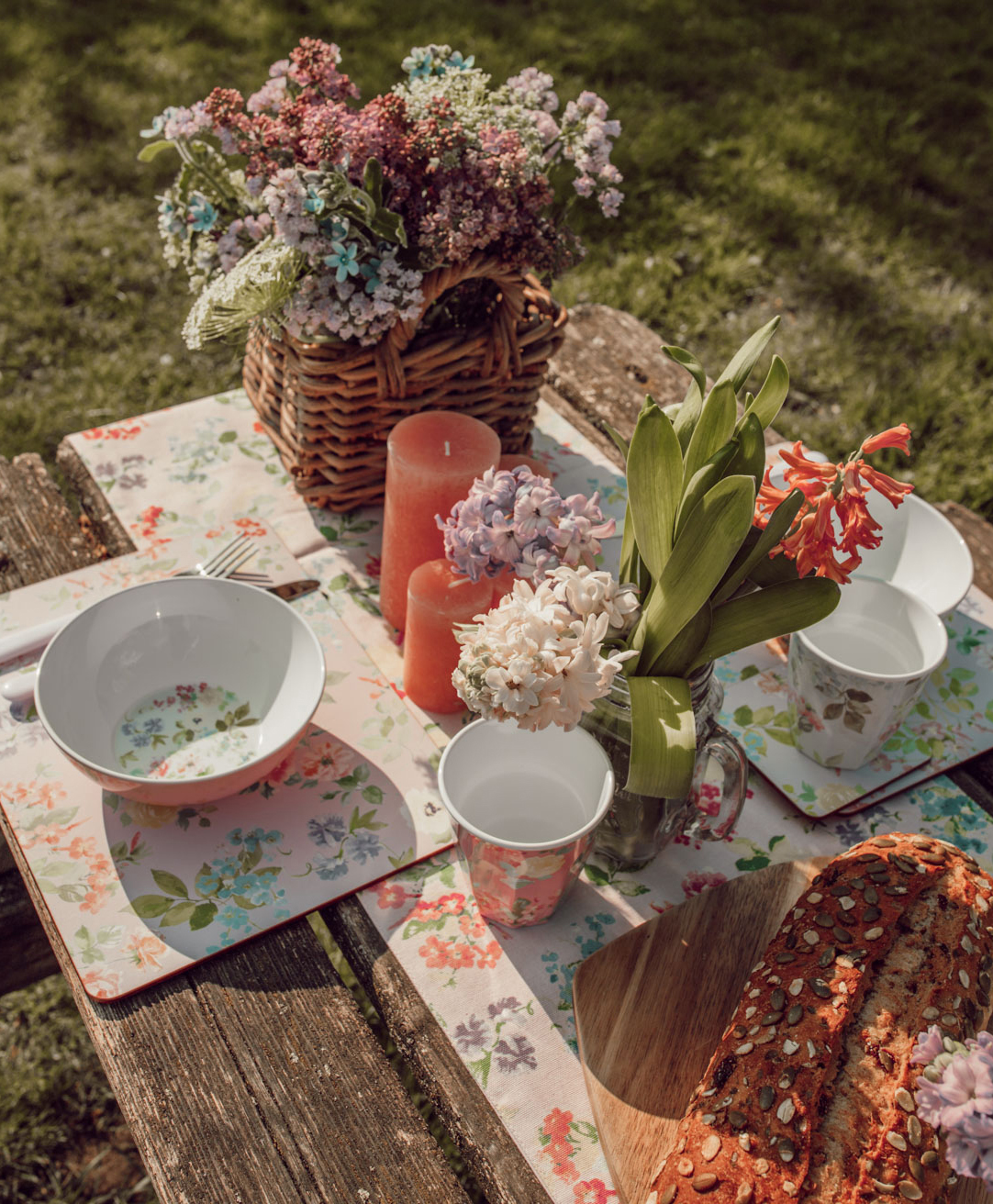 I first dressed the table with the Spring Blossom runner which I paired with the matching cork placemats and coasters. Then I added the melamine tumblers, the melamine bowls and I brought a travel mug filled with my favourite brew to help me out as I was "at work".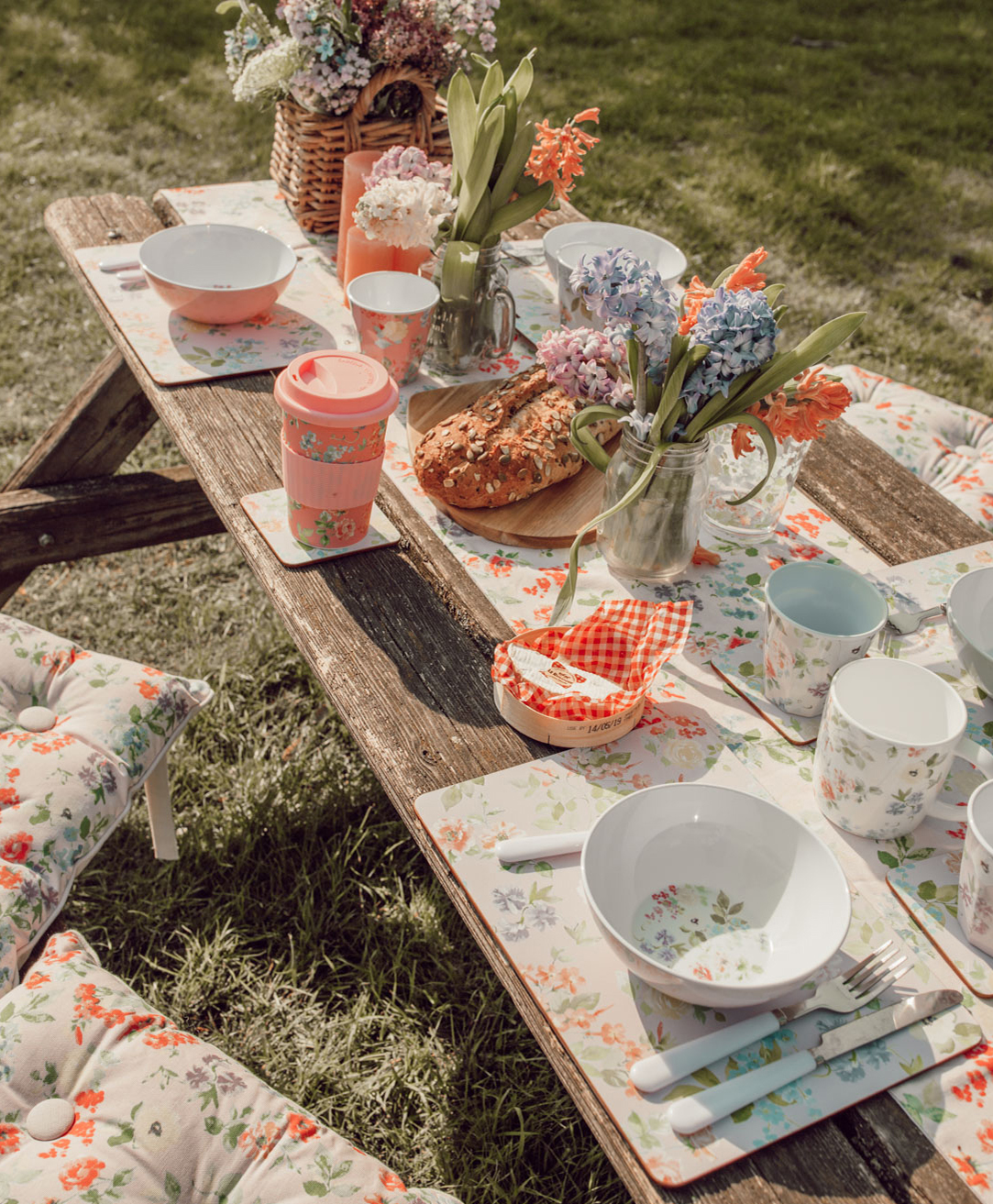 The finishing touches were, can you guess? Yes, FLOWERS! I mixed different blooms for some "country vibes" and arranged them in old jars and I placed a bigger bouquet in a rattan basket. I used wooden cutting boards as I think that the wood combined with rattans adds a lovely rustic feeling to the whole ensemble.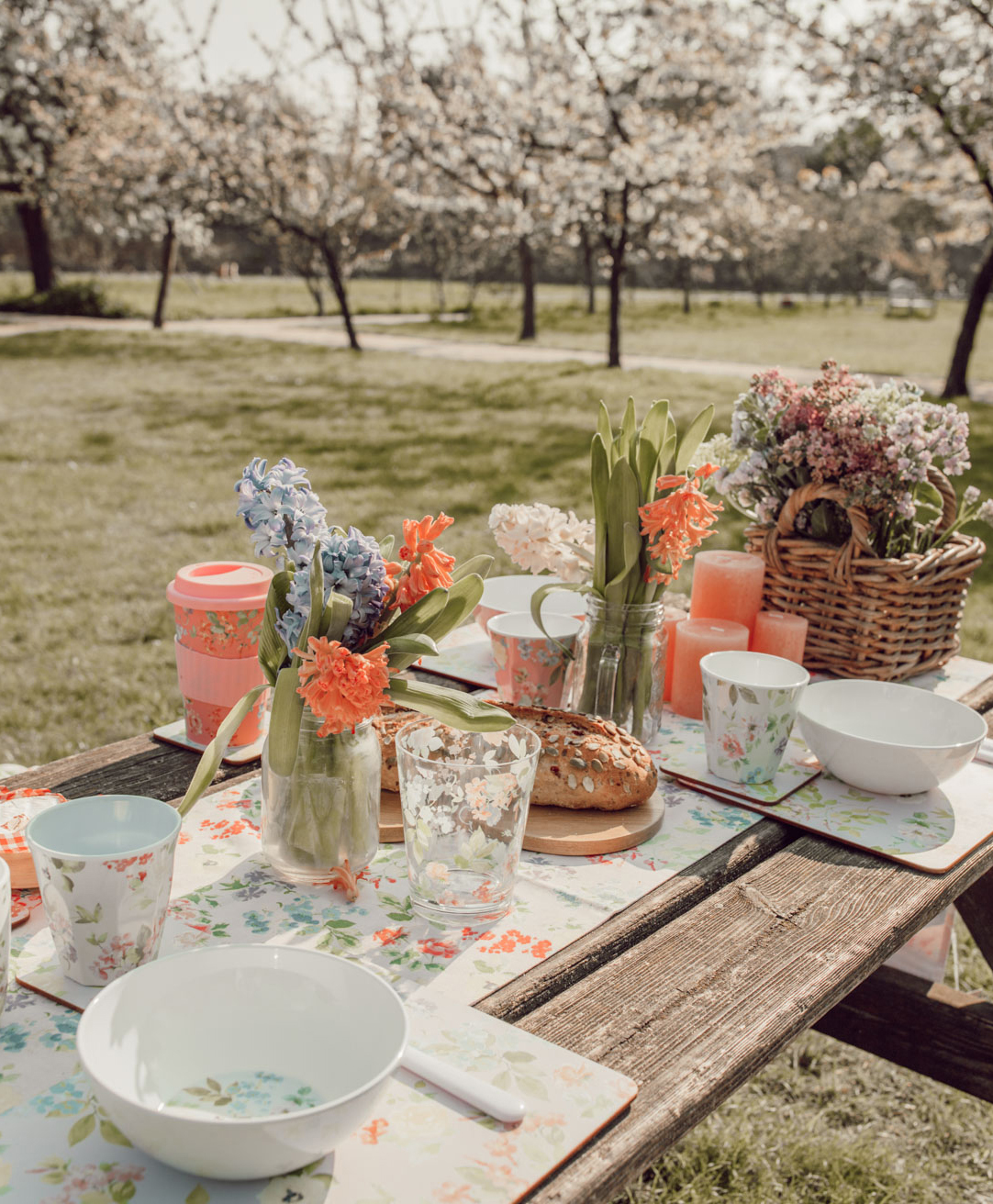 Lastly, I believe that the Spring Blossom seat pads gave the wow effect to the picnic table which looked fresh, cozy and inviting.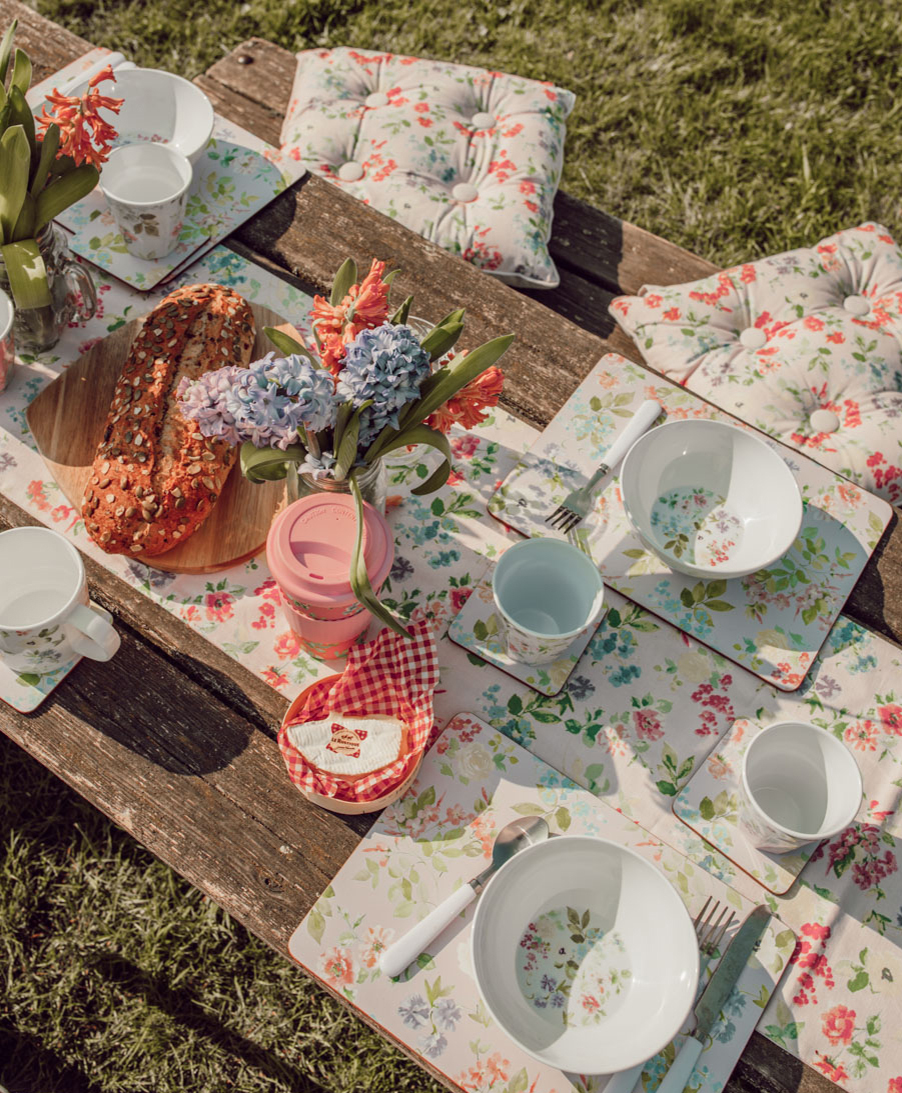 I was really pleased with the result and I loved to create this country scene in the middle of London! What do you think of this setup?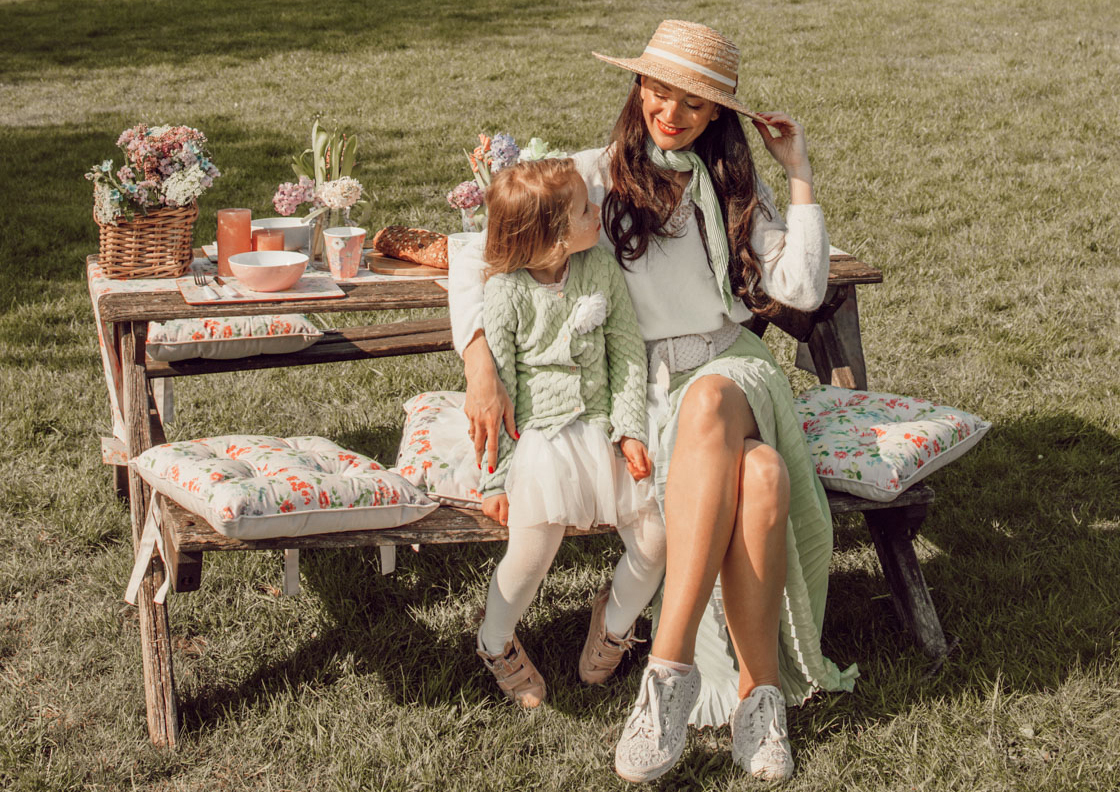 Are you a fan of this spring picnic spread? How do you give your picnic set-up an extra bit pizazz? Let us know in the comments below.