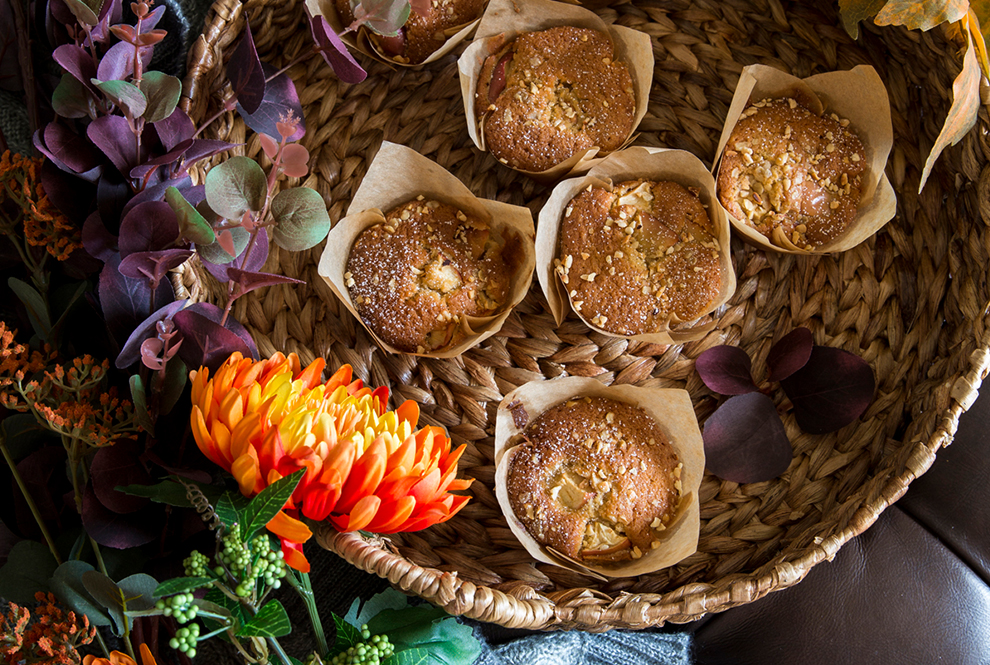 Food and portrait photographer Catherine Frawley shares her favourite autumn recipe to try now read more
Looking for a new recipe to try this autumn? It's almost the weekend so why not learn something tasty and delicious the whole family will adore. Food and portrait photographer Catherine Frawley shares her favourite recipe for spiced autumn apple muffins. Keep reading, print it out and try it at home.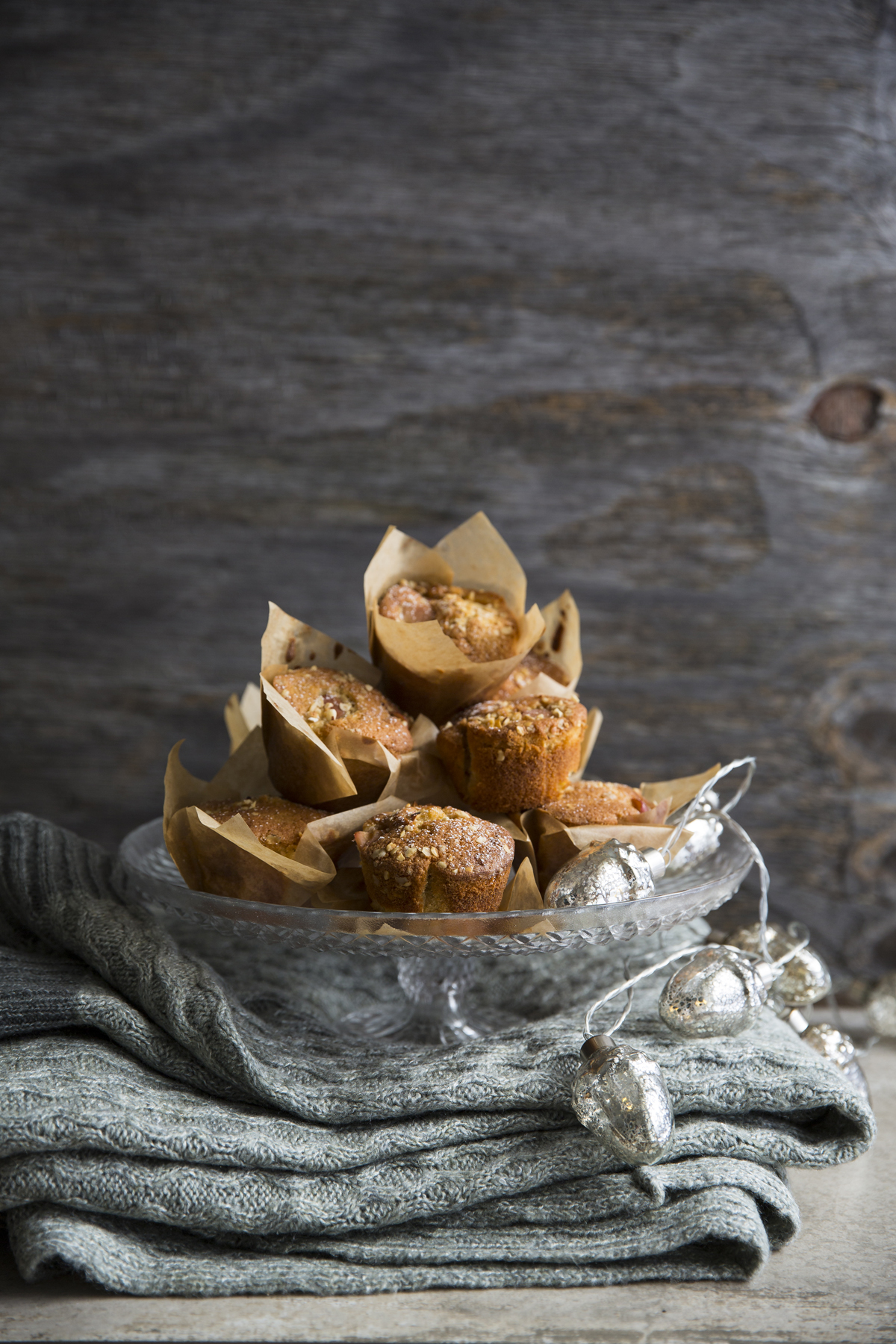 Back in the 90s I was one of Laura's Floras. I spent most weekends working at the then, flagship store on London's Regent's Street. I'm not sure if staff are still called that but I loved my time working with such a great group of girls in a really beautiful space. Think aged wooden floors, a sweeping wooden staircase and high ceilings with enormous windows. It has left me with such a genuine affection for Laura Ashley.
I love neutral key pieces when adding to our home, things that will transcend seasons or novelty but are particularly perfect for a certain time of year and Laura Ashley Home always has some timeless collectables.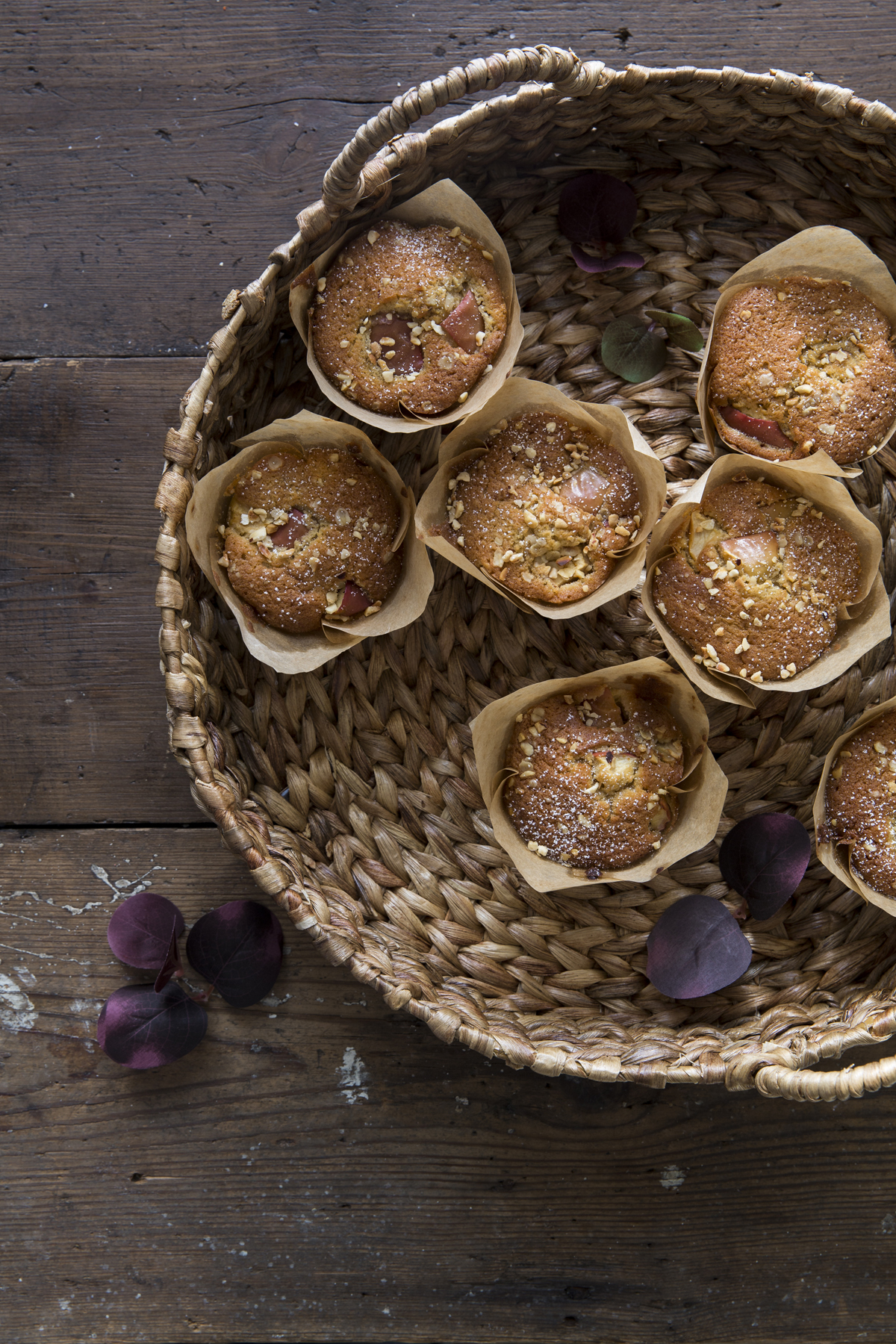 I absolutely love the Water Hyacinth Round Tray. It's beautifully made but sturdy and practical, it's a permanent feature on our coffee table, replacing coasters that always seem to go missing. It also doubles up as a serving platter when we are having treats, like these Apple Muffins, on the sofa! Layering up the living room with this Maldon Knitted Charcoal Throw, adds instant cosiness, as I reluctantly agree that summer is over and I need to enjoy this short burst of autumn before winter begins. If I'm not using the round tray to deliver home baked goods to the living room we also use this beautiful glass cake stand, when eating in the kitchen and for added autumnal acceptance how cute are these Acorn lights!
To show off our home embracing autumn, I whipped up a batch of my Spiced Apple Muffins using juicy fallen apples from the apple orchard not from our home and lots of wintery spices. Find the recipe below. To finish the autumnal touches, Laura Ashley do a faux Autumn Bouquet, a riot of colour which I can save and bring out each year to help me let go of summer.
Enjoy autumn!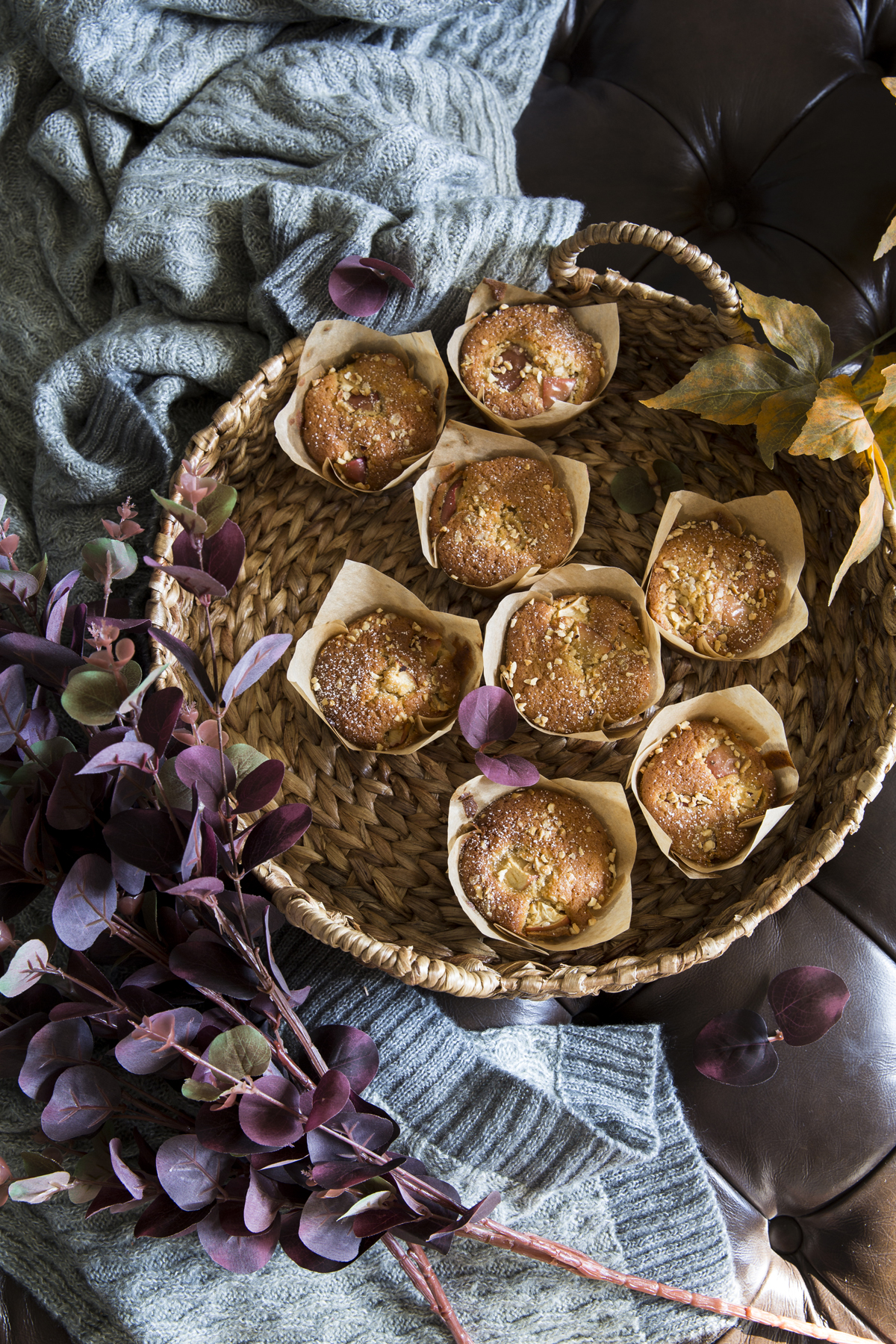 Recipe
Makes 12 Muffins
Prep Time: 20 mins
Cook Time: 20-25 mins
Ingredients
220g self-raising flour
220g butter
120g golden caster sugar
4 eggs
1 ½ tsp. baking powder
½ tsp. freshly grated nutmeg
1 tsp. ground cinnamon
½ tsp. all spice
3 apples, cored and chopped
3 tbsp. chopped hazelnuts
Method
1. Line a muffin tray with muffin cases and pre-heat the oven to 180 degrees (Fan Assisted)
2. Cream together the butter and sugar, add the eggs in one at a time mix before adding the next. Add the flour, baking powder, nutmeg, cinnamon and all spice. Mix to combine.
3. Add most of the apples (save a couple per muffin to add to the top of each
muffin) and fold them in with a wooden spoon.
4. Add 2-3 spoonfuls of mix to each muffin case; add a couple of chopped apple pieces to the top of each muffin and sprinkle over the chopped hazelnuts.
5. Bake for 20-25 mins or until the muffins are golden brown and a skewer inserted into the middle comes out clean.
6. Leave to cool on a baking rack.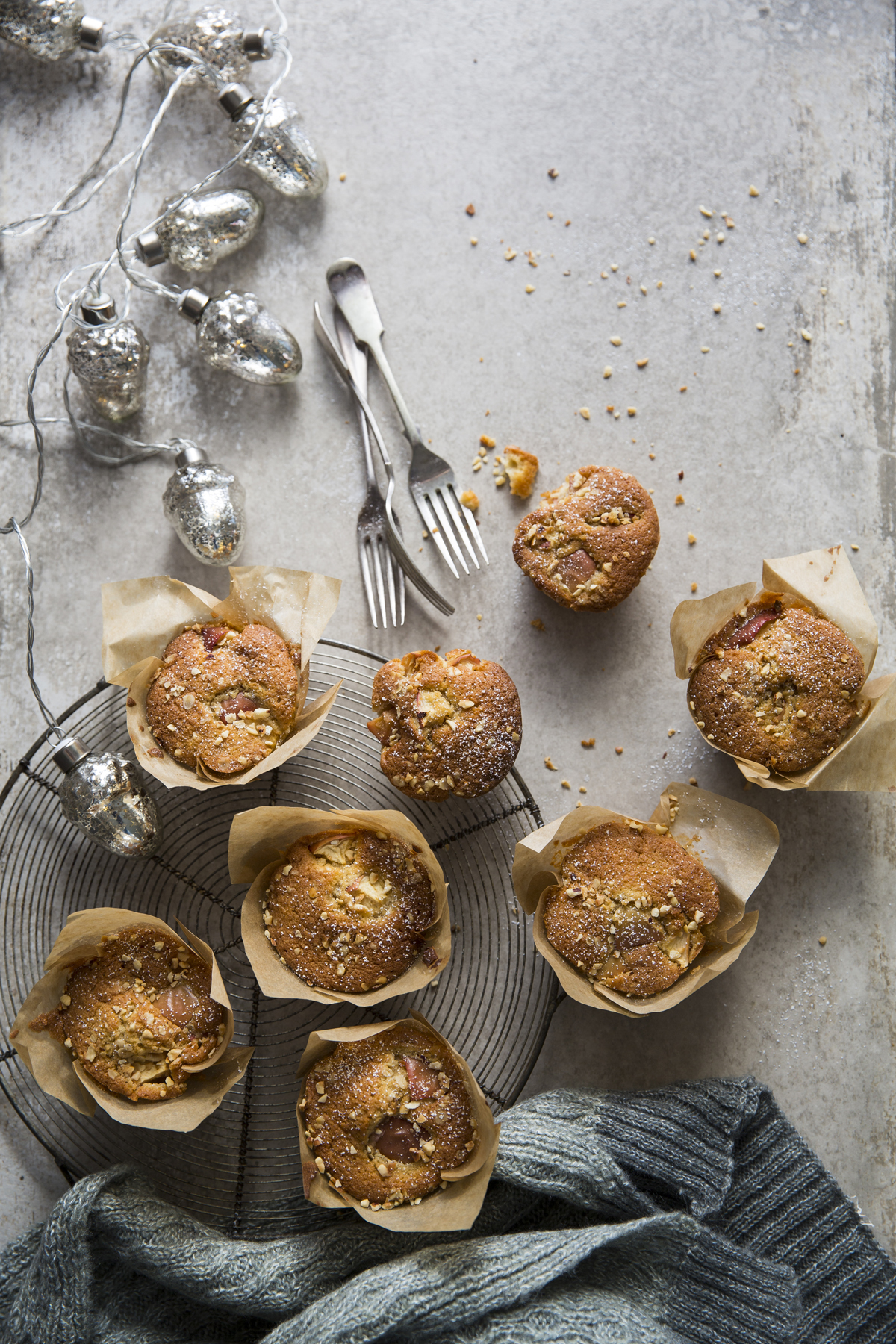 For more of Catherine's delicious recipes, head over to her website.