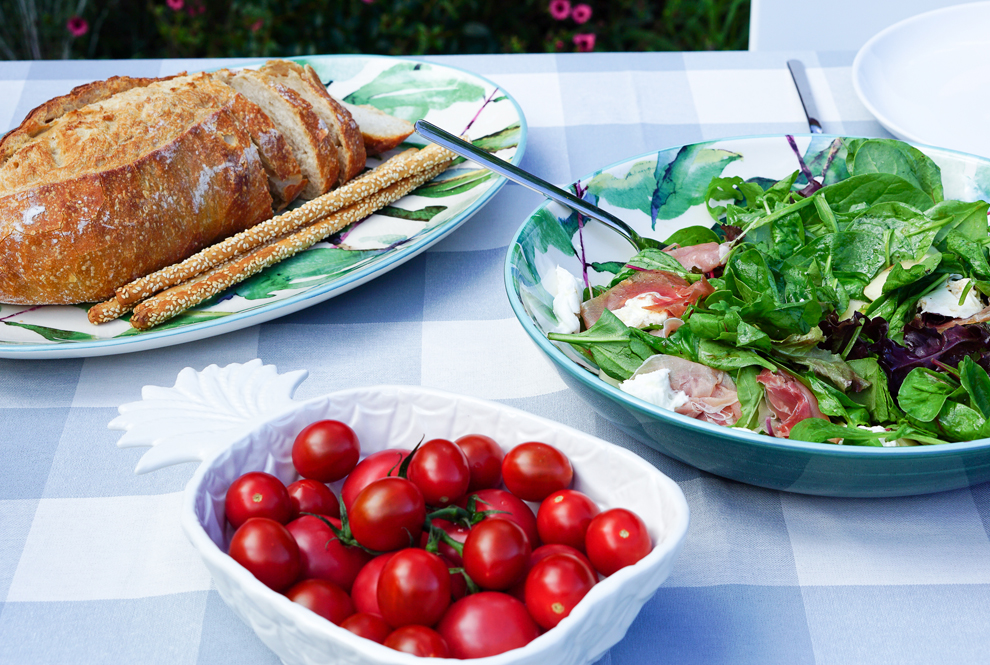 Make the most of the long light days with some stylish al fresco dining... read more
Some of you may still be clinging onto summer just like we are. This is why we have the lovely Rachel from The Ordinary Lovely showing us how to do al fresco dining with a simple summer supper recipe, to ensure you make the most of the long light days whilst they last.
Eating al fresco in the summertime, enveloped by a warm breeze and with skin smelling of sun cream is one of life's great pleasures, isn't it? Not that we get the chance to enjoy outdoor dining all that often in the UK … unless we're prepared to don a coat and scarf and have an umbrella at the ready.
Still, I really enjoy laying a table in the garden with pretty serving dishes and glowing candles. Think A Midsummer Night's Dream but without the strange creatures and mischievous Puck. I love the romance of that play … the woodland, the greenery, the fairies, the fact that it all takes place under the light of the moon. Isn't is just the perfect theme for a summer party?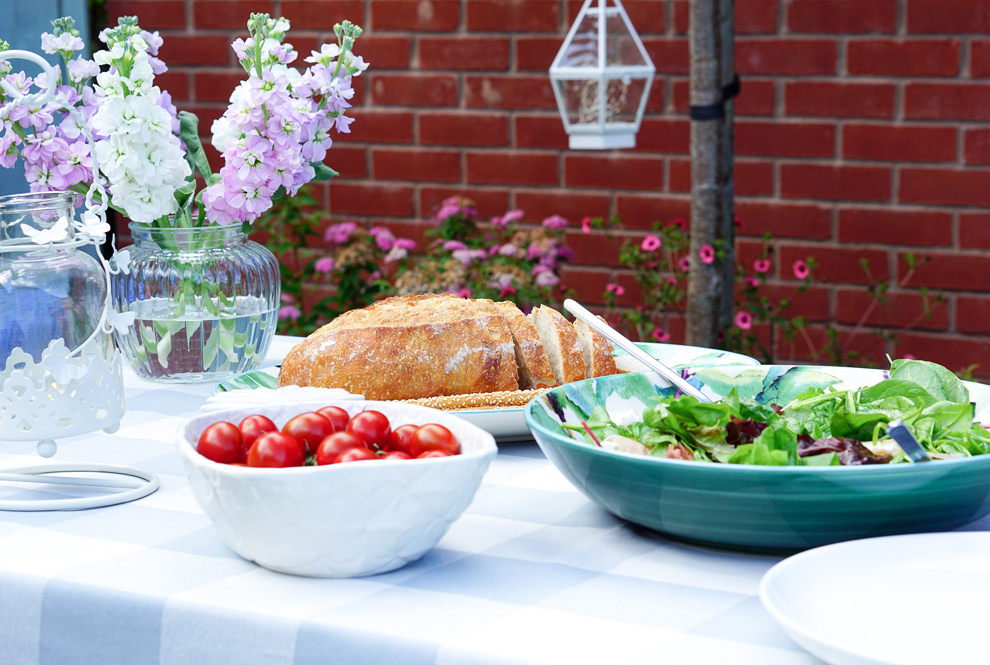 However, it's difficult to recreate that kind atmosphere in the rather small back garden of a new build in North Wales but with the help of Laura Ashley's gorgeous homeware, I was able to style the prettiest table, anyway. Perfect for a supper for two parents to feel like they're heading out for a lovely meal but without the pain of finding babysitters. (See the Tealight Holder)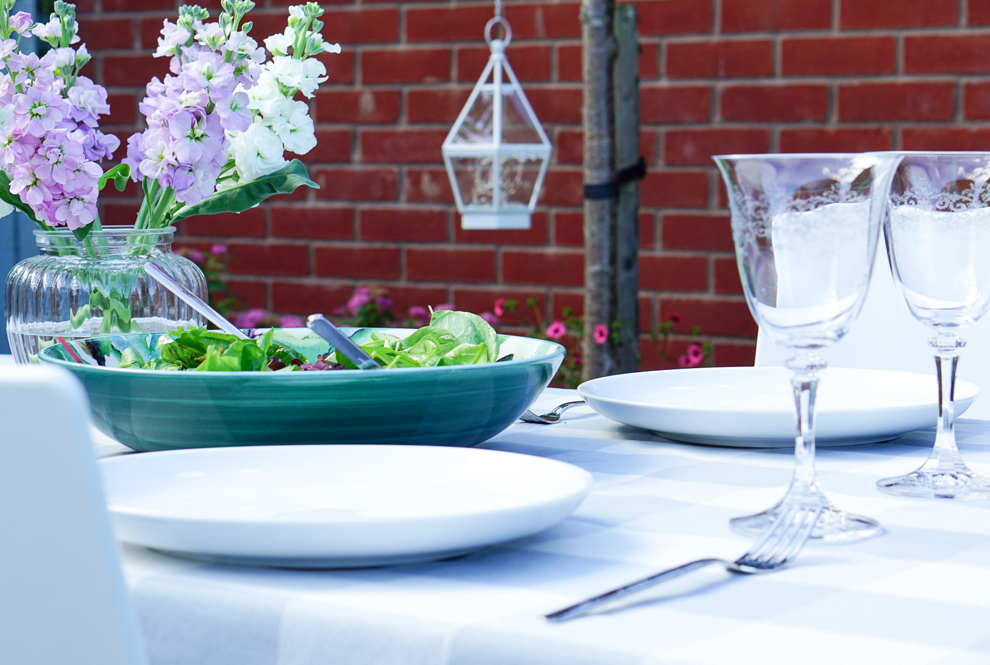 If the sun is shining, you don't want to spend too much time in the kitchen, do you? So here is my favourite simple but stylish summer supper … a nectarine, prosciutto and mozzarella salad.
It serves two as a main or four as a starter and is best accompanied by some vine-ripened tomatoes, crusty bread and a chilled glass of blush wine. (See the Josette Wine Glasses and Hanging Lantern)
Ingredients:
180g baby leaf salad
Either two large nectarines or four small
Six slices of prosciutto
One ball of buffalo mozzarella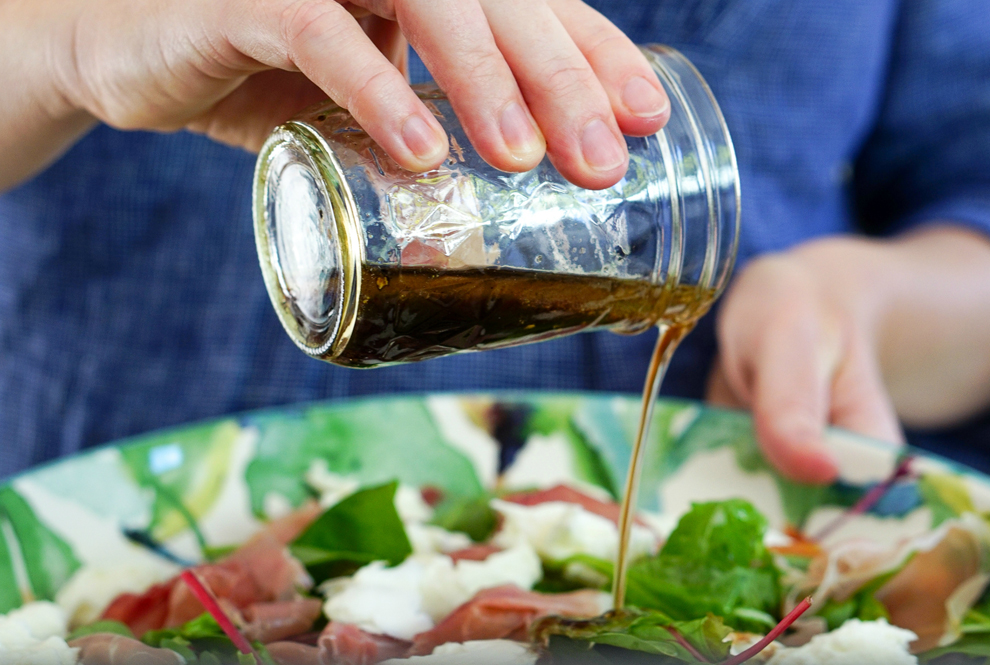 Dressing
Six tablespoons of extra virgin olive oil and one tablespoon of balsamic vinegar
One tablespoon of balsamic vinegar
One pinch of sea salt
One pinch of freshly ground black pepper
Juice of half a lemon
 

Method:

It almost needs no explanation but here goes …
Roughly lay your salad across the entirety of your platter.
Peel the skin off your nectarines and chop into eighths (or quarters if you're using smaller ones) and place them randomly on top of your salad. Tear each slice of prosciutto in two two or three pieces and add to the salad. Tear the mozzarella into small pieces and place on top of your salad, too.
As per Jamie Oliver, put all of your dressing ingredients into a jam jar, put the lid on it, and shake to mix. Then drizzle all over your salad. Voila! (See the Pineapple Serving Dish)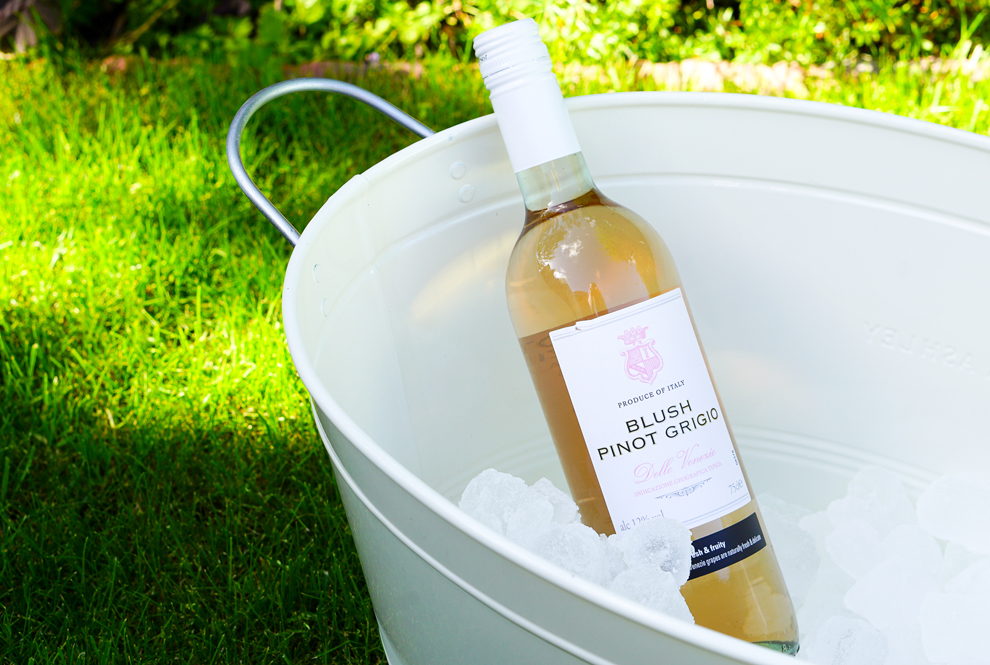 I've been shopping at Laura Ashley for over twenty years now and I think that the beautiful leaf pattern bowl and platter with their gorgeous green leafy print are my favourite ever buys. I love the design and they're perfect for serving salads in the summer and roast dinners come the autumn.
Do you have a go to summer supper recipe for al fresco dining? Let us know below or @LauraAshleyUK