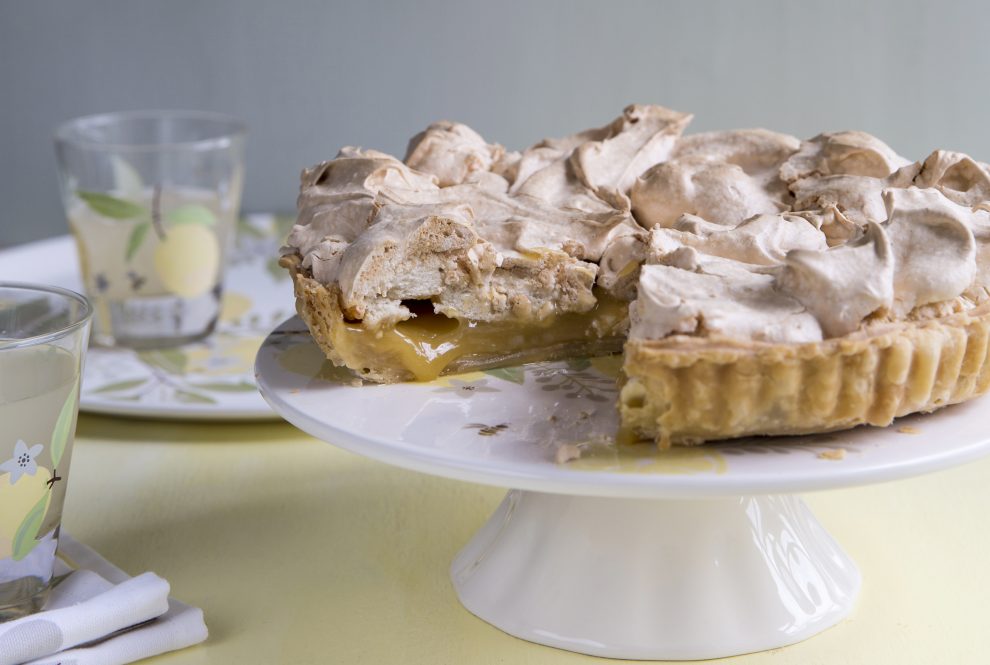 This delicious recipe will have your guests going back for seconds with its gooey lemon centre, fluffy meringue topping and yummy biscuit base. read more
To help you indulge in a delicious slice of lemon meringue pie for National Lemon Meringue Pie Day, foodie blogger and stylist Catherine Frawley of Borrowed Light has the perfect recipe. This recipe uses shortcrust pastry as a crumbly pie base and fresh lemons for the delicious lemon curd filling. The light and fluffy meringue topping makes this the perfect dessert to take the edge off the summer heat.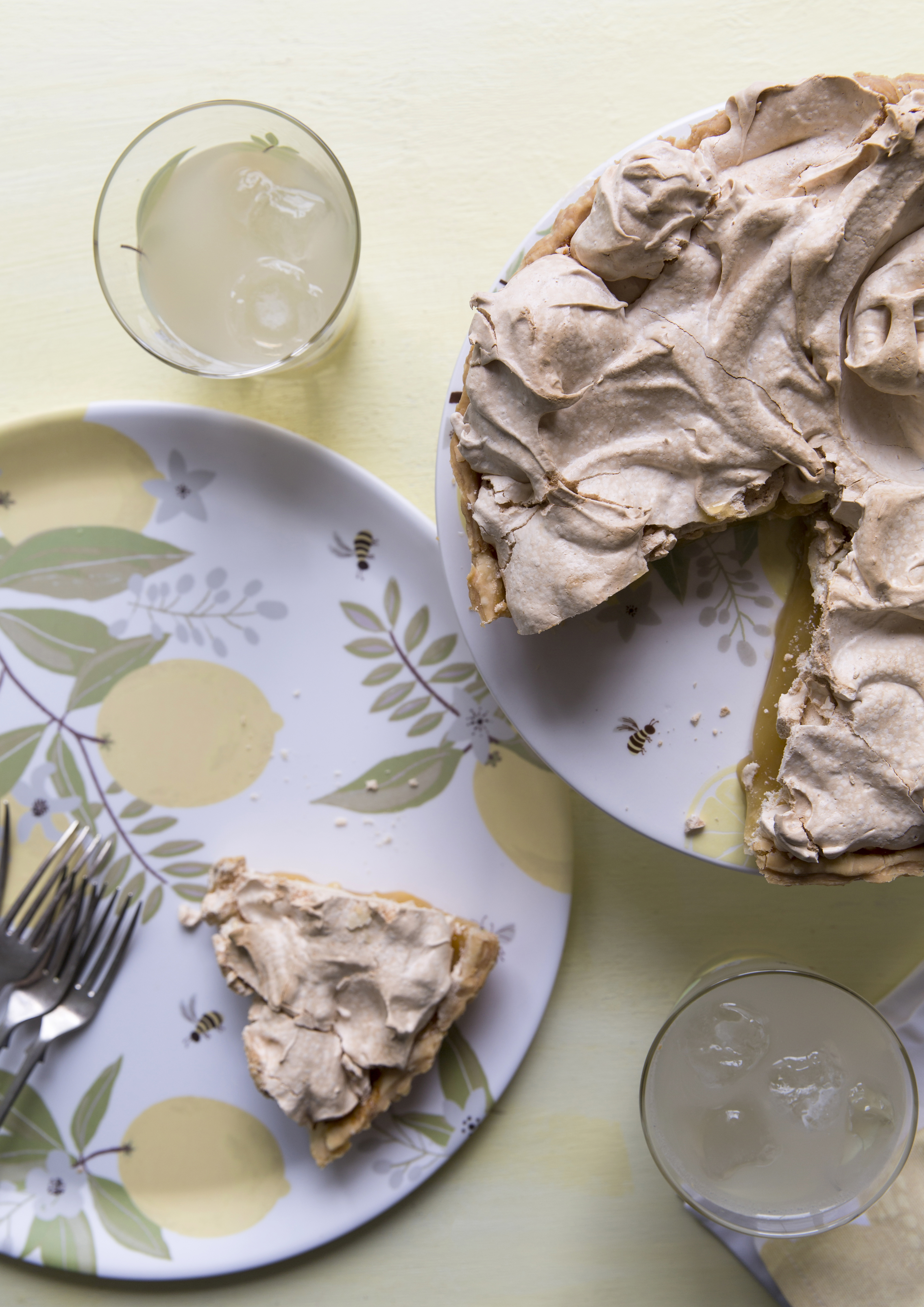 Lemon Meringue Pie Recipe
Serves 8
Hands on time 1 hour
Cook time 30 mins
Ingredients
Plain flour for dusting
1x 375g pack sweet short crust pastry
For the filling
3 tbsp cornflour
50g caster sugar
Zest & Juice of 3 lemons
50g unsalted butter
3 egg yolks
For the meringue
4 egg whites
225 caster sugar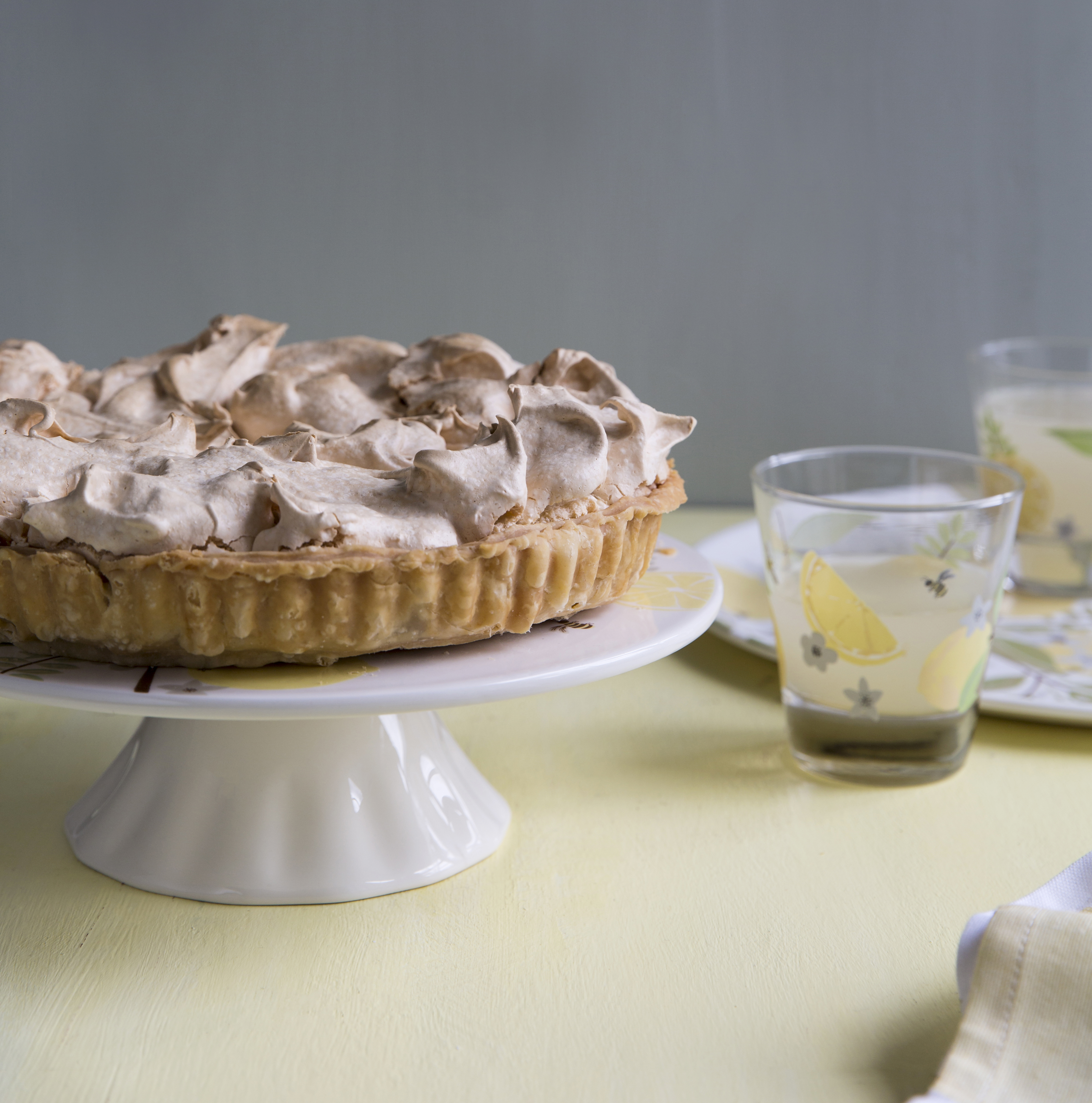 Method
Preheat the oven to 190C Fan. Flour a clean surface and roll the pastry to the thickness of a £1. Use a 23cm diameter loose bottom tart tin and gently press the pastry into the fluted sides. Trim the pastry above the top of the tin (for shrinkage)
Lay a sheet of parchment paper over the pastry and fill with baking beans or rice and blind bake for 15 minutes. Remove the parchment and beans/rice and bake for a further 8-10 minutes. Remove from the oven and allow to cool. Reduce the oven temperature to 150C Fan.
Next make the filling, in a saucepan add the cornflour, caster sugar, lemon zest and juice and 275ml of water, whisk continuously over a medium heat until it becomes thick and smooth. Take the pan off the heat and add the butter and whisk until melted. Add the egg yolks and return to the heat and continue whisking for another 5 minutes until the mixture thickly coats the back of a spoon. Allow to cool for a few minutes then pour the lemon curd filling into the pastry. Transfer to the fridge and chill for 30 minutes whilst you make the meringue.
Add the egg whites to a clean dry bowl, whisk until they become thick, then add the sugar a little at a time until the meringue is thick and glossy.
Spoon the meringue over the cooled curd, swirl and peak as you go and then bake for 30 minutes until golden.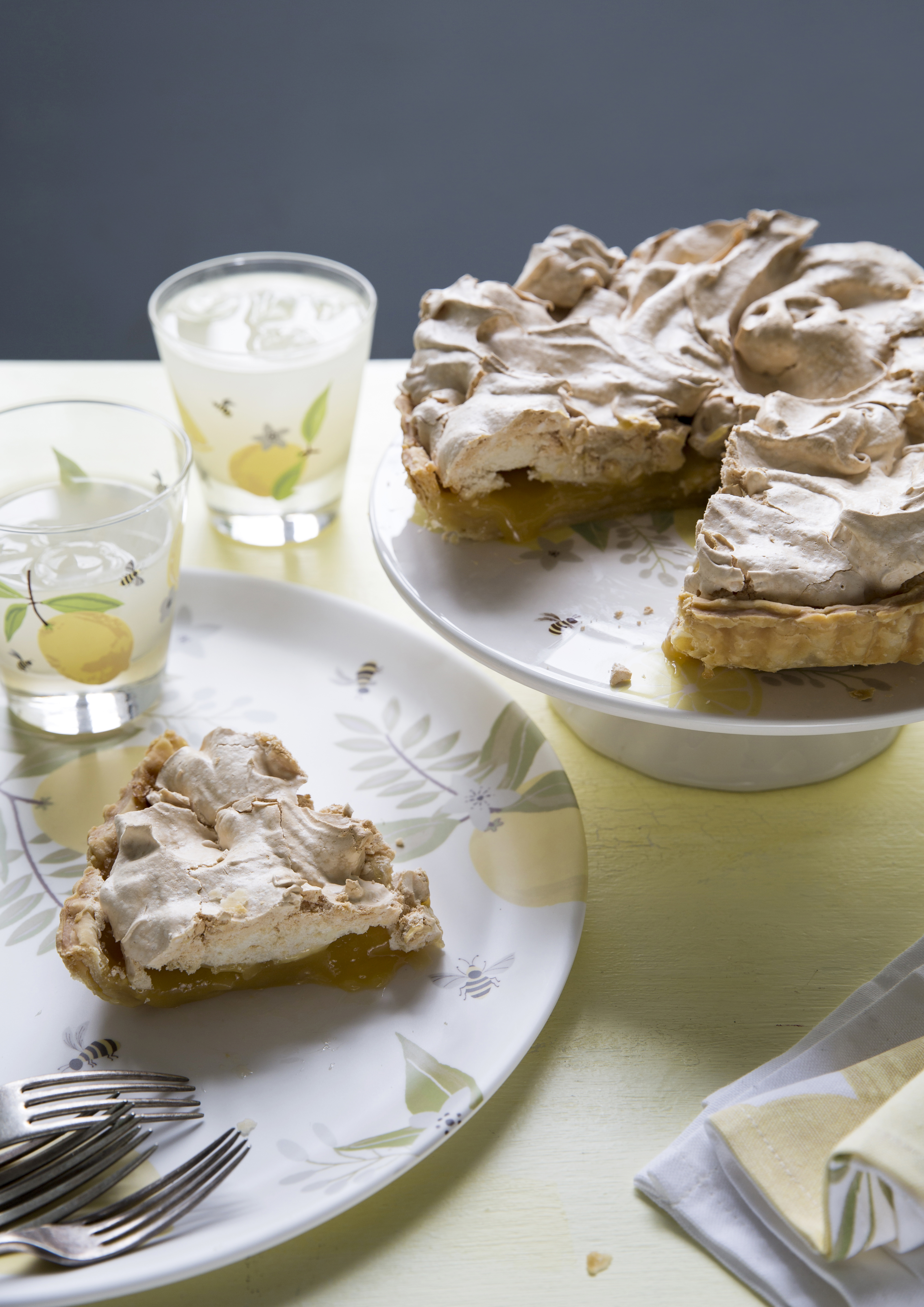 Will you try this recipe out for Lemon Meringue Pie Day? Let us know in the comments below.