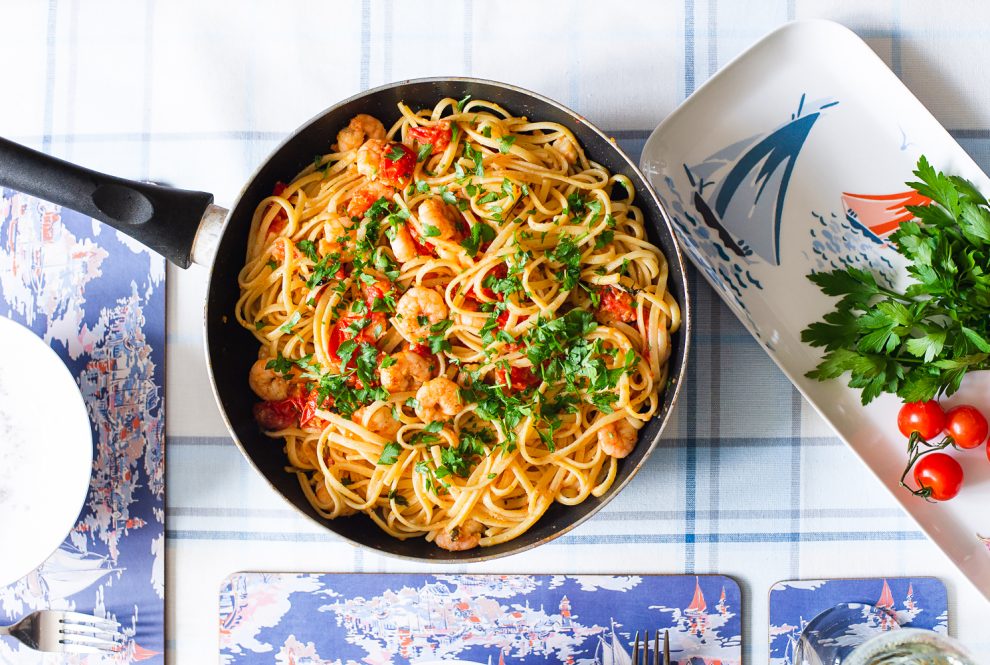 Using fresh tomatoes, aromatic herbs and delicious seafood, this is a pasta dish that will have you going back for seconds read more
One of the best things about summer is indulging is in some fresh seafood. From battered fish and chips to fresh-out-of-the-ocean mussels and scallops, seafood is light, healthy and often reminds us that the coastline is not so far beyond our reach. Foodie blogger Giulia Mulè of Mondomulia has the perfect summer, seafood linguine that tastes light and fresh while still ensuring you feel full and satisfied.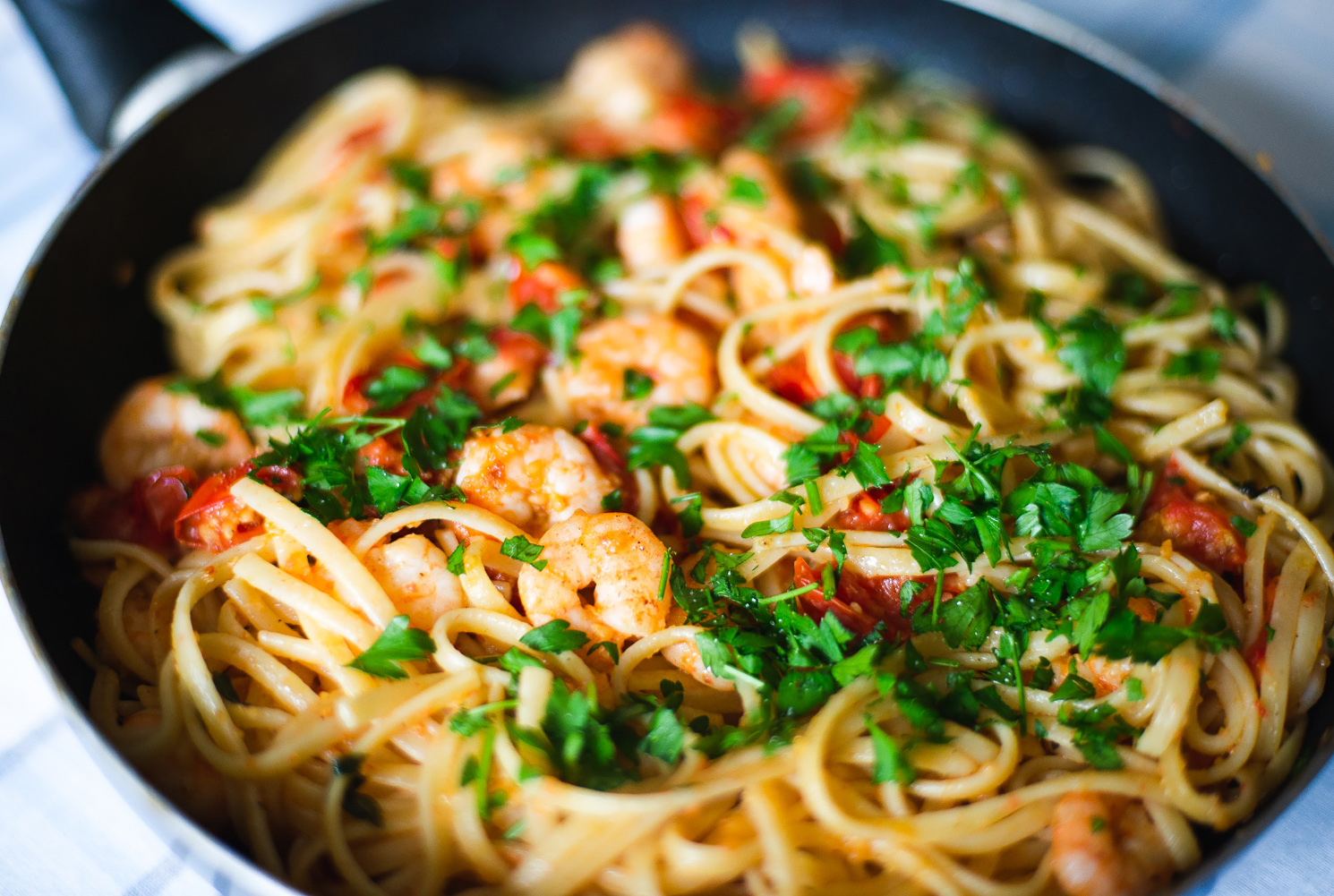 Not many dishes have the power to bring back happy memories of growing up in Italy as a bowl of pasta can do! I grew up eating pasta nearly every day and it is one of the first dishes I learnt how to cook. Our kitchen cupboard at home in Rome was always filled with pasta of all shapes and types.
When I moved to London (with no kitchen of my own and a small budget) pasta became my go-to dish to cook, as it's one of the easiest and tastiest dishes to prepare. Pasta will – without failing – make your family and friends happy!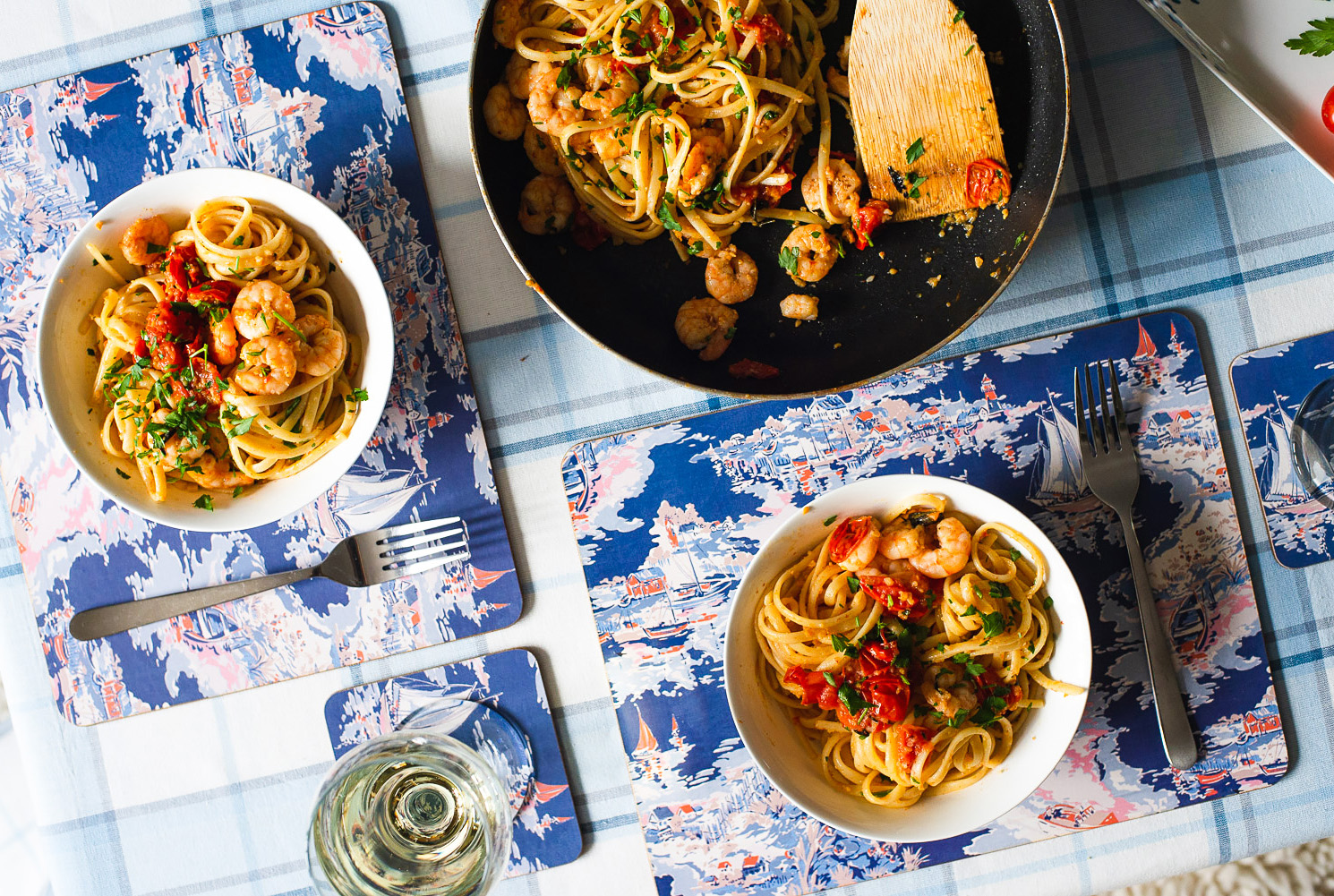 My home-cooking style reflects my love for simple, delicious and healthy food – like this Prawn & Cherry Tomatoes Linguine.
The recipe is easy enough that you can throw it together in less than 30 minutes using ingredients you can find in any supermarket: pasta, butter, garlic, tomatoes, prawns and herbs.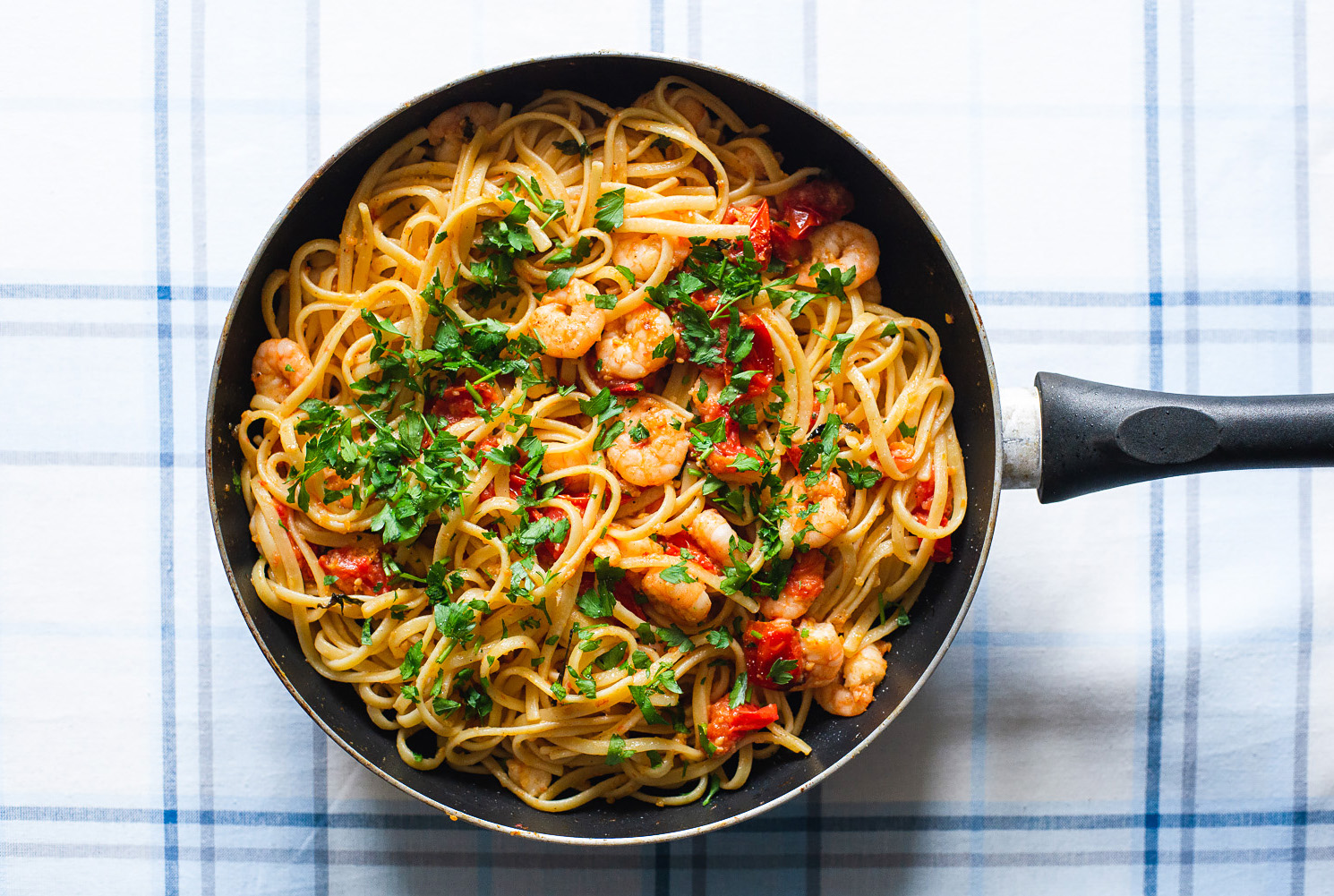 This prawn linguine with roasted cherry tomatoes is packed full of flavour. Prawns cooked in garlic butter are already one of most delicious foods on earth, so naturally they are going to elevate any pasta dish. The cherry tomatoes add sweetness, juiciness and a little bit of acidity to the dish. I love roasting them in the oven with a sprinkle of breadcrumbs and dried oregano (a trick I learnt from my mum), but you could also cook them in a pan heated with olive oil if you don't have an oven or would just rather not switch it on.
You can use any shape of pasta you like, but I strongly recommend linguine (or a long pasta like spaghetti) to soak up all the juices from the tomatoes and garlic butter from your plate.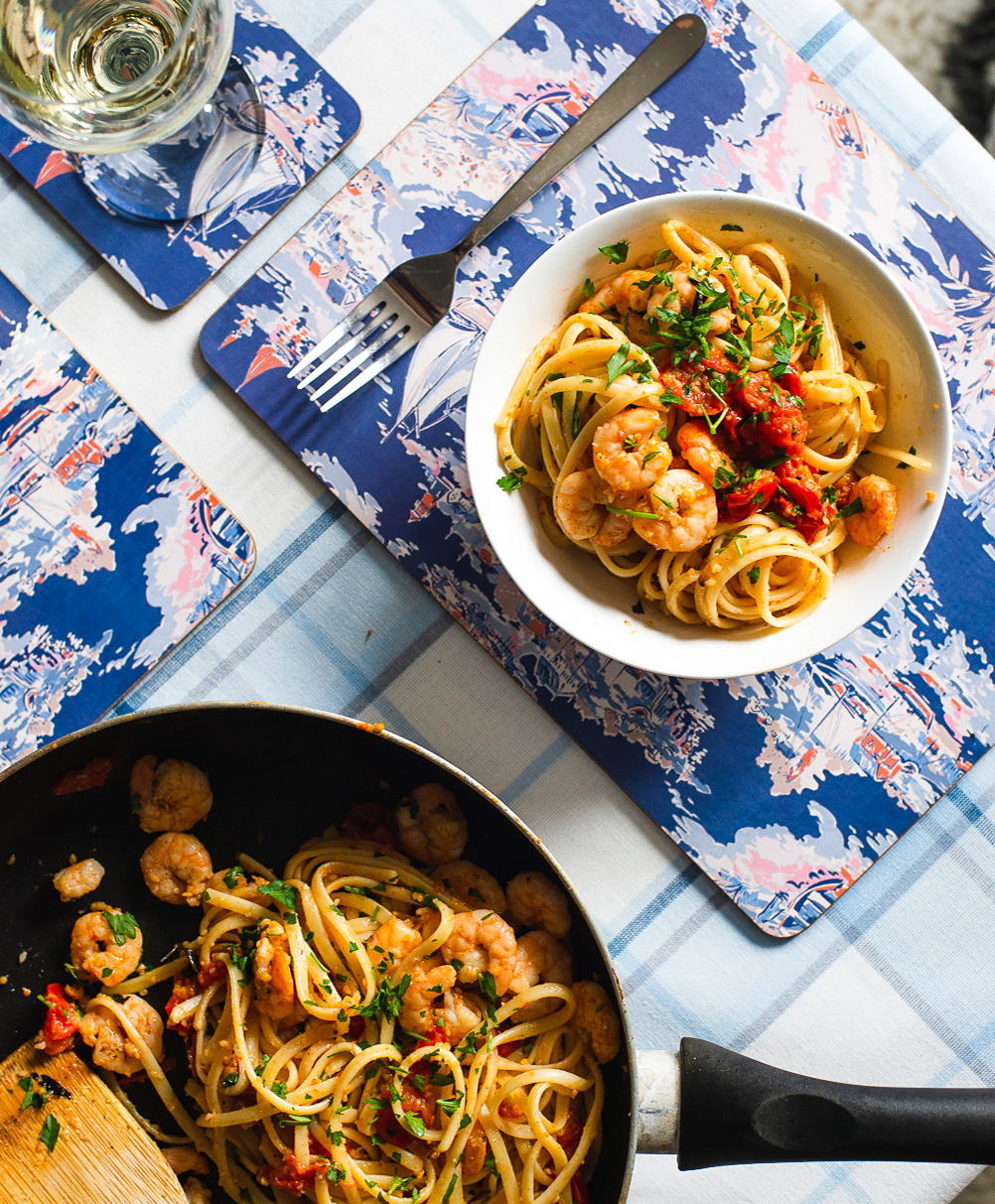 Ingredients
Serves three or four (depending on your appetite!)
300g cherry tomatoes, sliced in half
2 tsp dried oregano
2 tbsp breadcrumbs
3-4 tbsp extra virgin olive oil
250g linguine
2 tsp rock salt
30-40g butter
3-4 garlic cloves, whole
1 tsp chilli flakes
320g tiger prawns, raw and peeled
a dash of white wine
handful of fresh parsley, finely chopped
salt and freshly ground pepper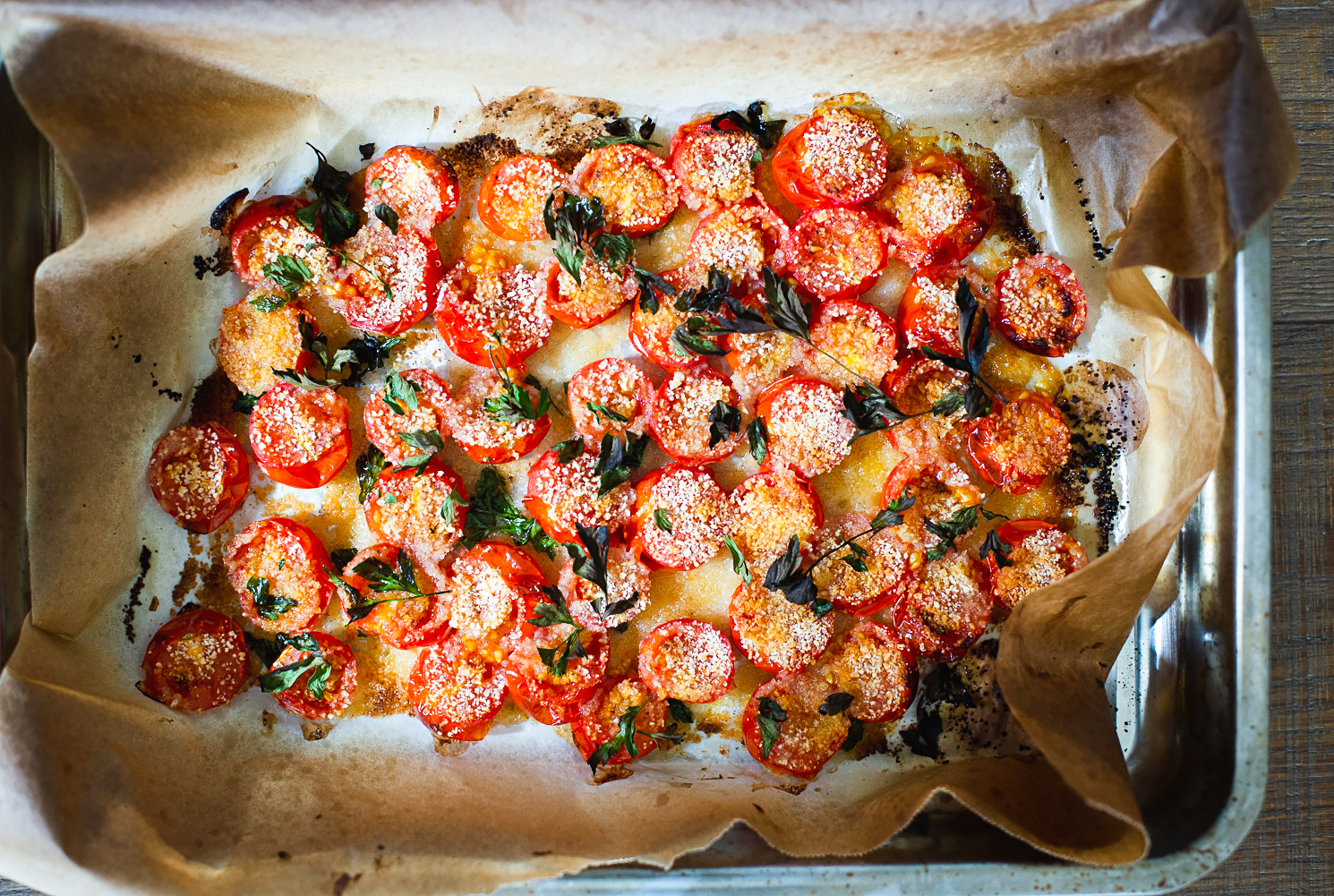 Preparation
Preheat the oven to 220°C/200°C fan. Line a large baking tray with baking paper. Place the tomatoes on the tray, cut side up. Season them with salt and pepper, drizzle with olive oil and top with dried oregano and breadcrumbs. Roast in the oven for about 15 minutes or until tomatoes just start to burst.
Fill 3/4 of a tall saucepan with water and bring to a boil. Add 2 teaspoons of rock salt to the boiling water. Add the raw linguine pasta and let it cook in water for around 11-12 minutes (timings vary, check instructions on the box). The pasta should be al dente with a slight chew.
While the pasta is being cooked, sear the prawns in a large frying pan with butter, chilli flakes and garlic. Turn the prawns upside down in the pan, cooking each side for a few minutes, until they are cooked through. Add a dash of white wine, cook for another minute then switch off the heat, leaving the prawns in the pan.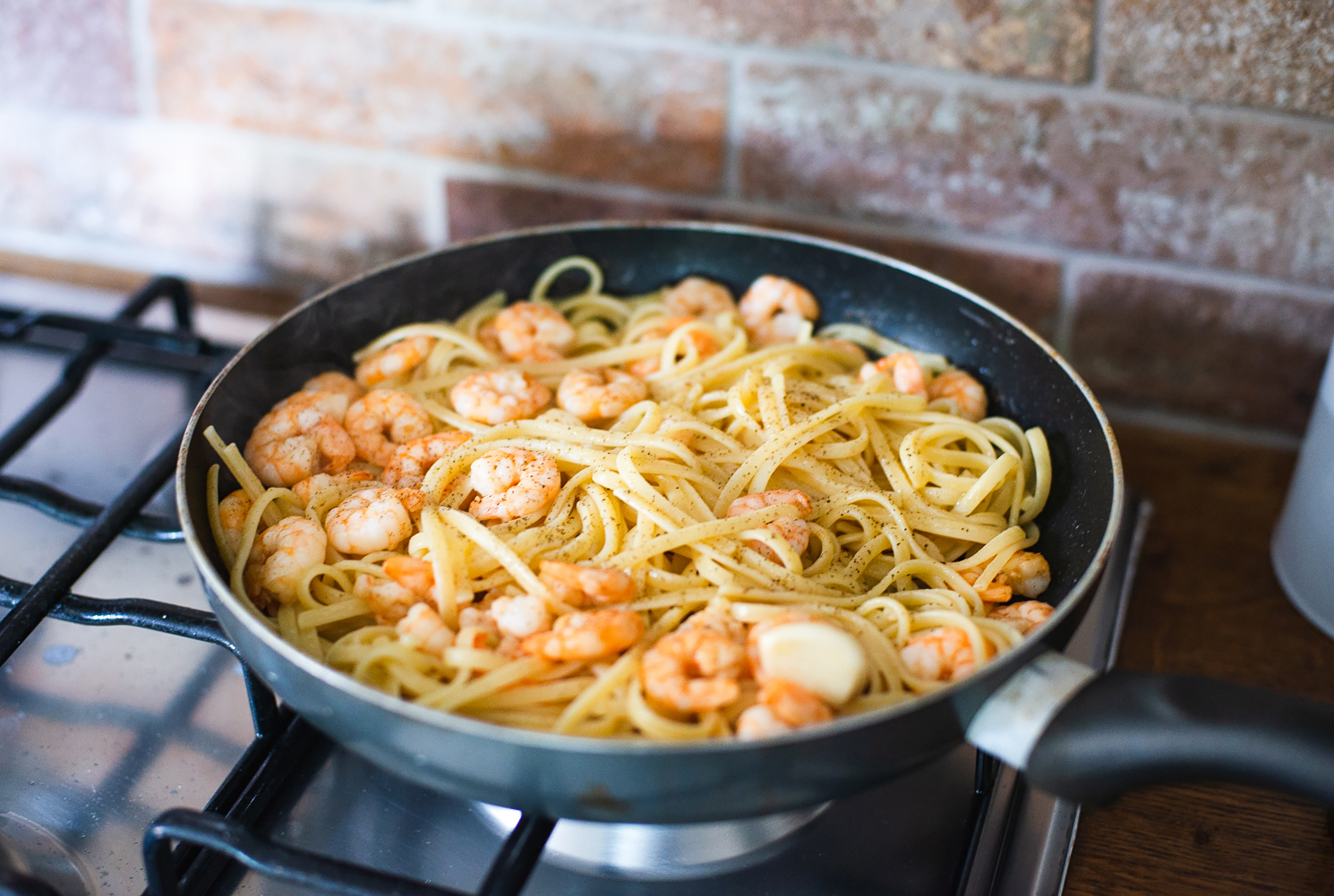 When the pasta is ready, drain it and add it to the frying pan with the prawns. Stir well for one minute on medium heat, then remove from the cooking stove.
Add the roasted cherry tomatoes to the pan too, stirring quickly until all the ingredients are well combined.
Divide the pasta into the plates, top up with fresh parsley and a sprinkle of pepper. Serve immediately.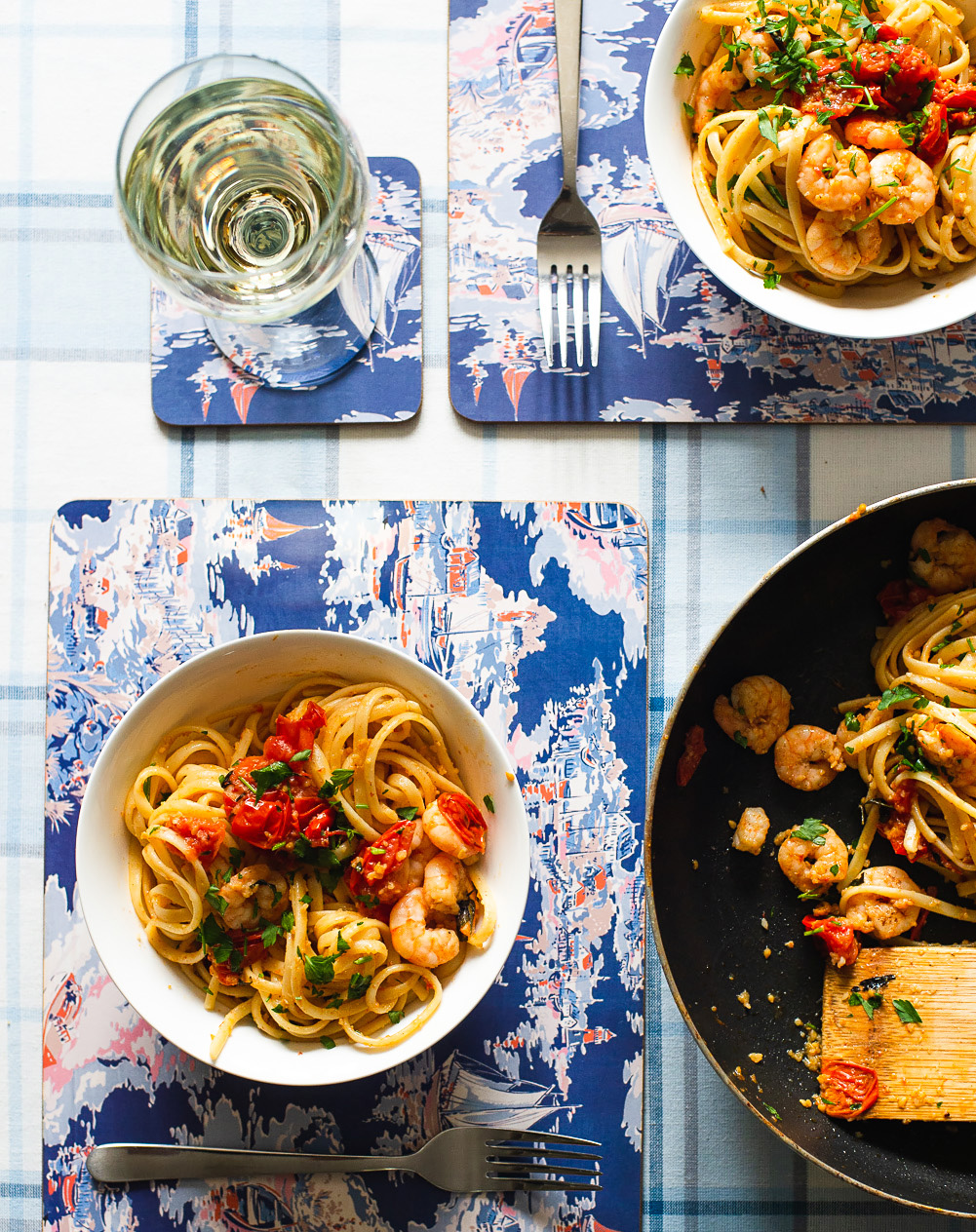 Giulia used the Laura Ashley Riviera Dining Collection to style her dish. Check out the Riviera collection here.
Are you ready to try out this recipe at home? Let us know in the comments below.