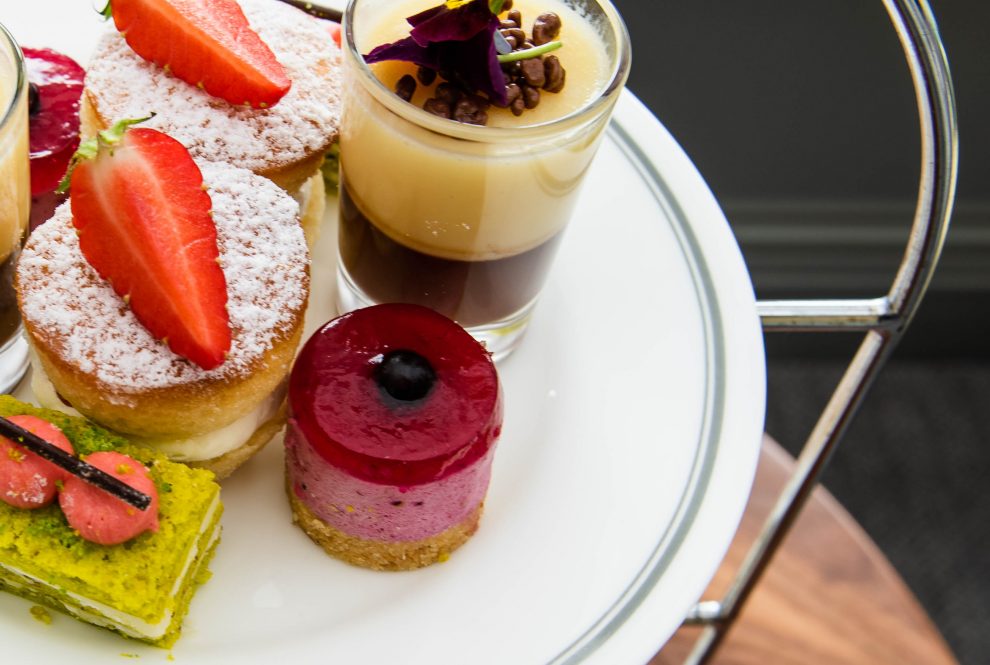 This fruity cheesecake recipe is the perfect summer treat. With its light, fluffy texture and berry taste it is a surefire dessert winner. read more
This dreamy mini cheesecake is the perfect accompaniment to any high tea. While many cheesecakes are rich and heavy, this berry cheesecake, with its delicious crumble base, berry cream centre and gelatine top, is perfect to serve in the summer heat.
This recipe was provided by the head chef at Southcrest Manor; the newest location for our Laura Ashley The Tea Room. The newly opened tea room will be serving this cheesecake as part of their afternoon tea spread so if you don't have the urge to try out the recipe yourself you can always make a visit so you don't miss out!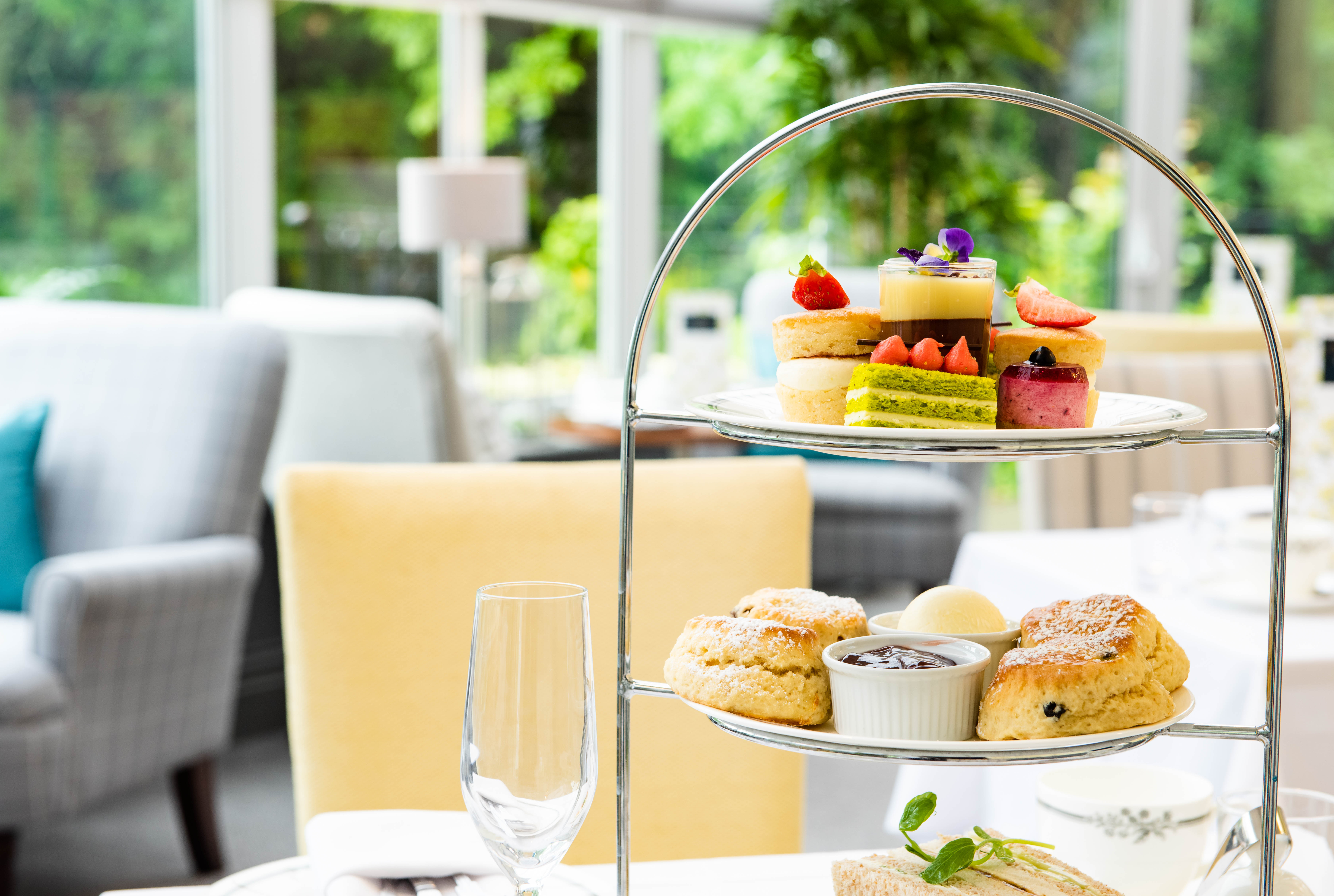 Mini Blackberry Cheesecake Recipe
Makes around 12 depending on the size of the mould
Ingredients
Base
-100g digestive biscuits
-50g melted unsalted butter
Cheesecake
-230g cream cheese
-120g mascarpone
-3 leaves of gelatine (2 for the cheesecake & 1 for the topping)
-75g icing sugar
-80g blackberry coulis
Topping
-145g blackberries
-2 tbsp lemon juice
-1 tbsp caster sugar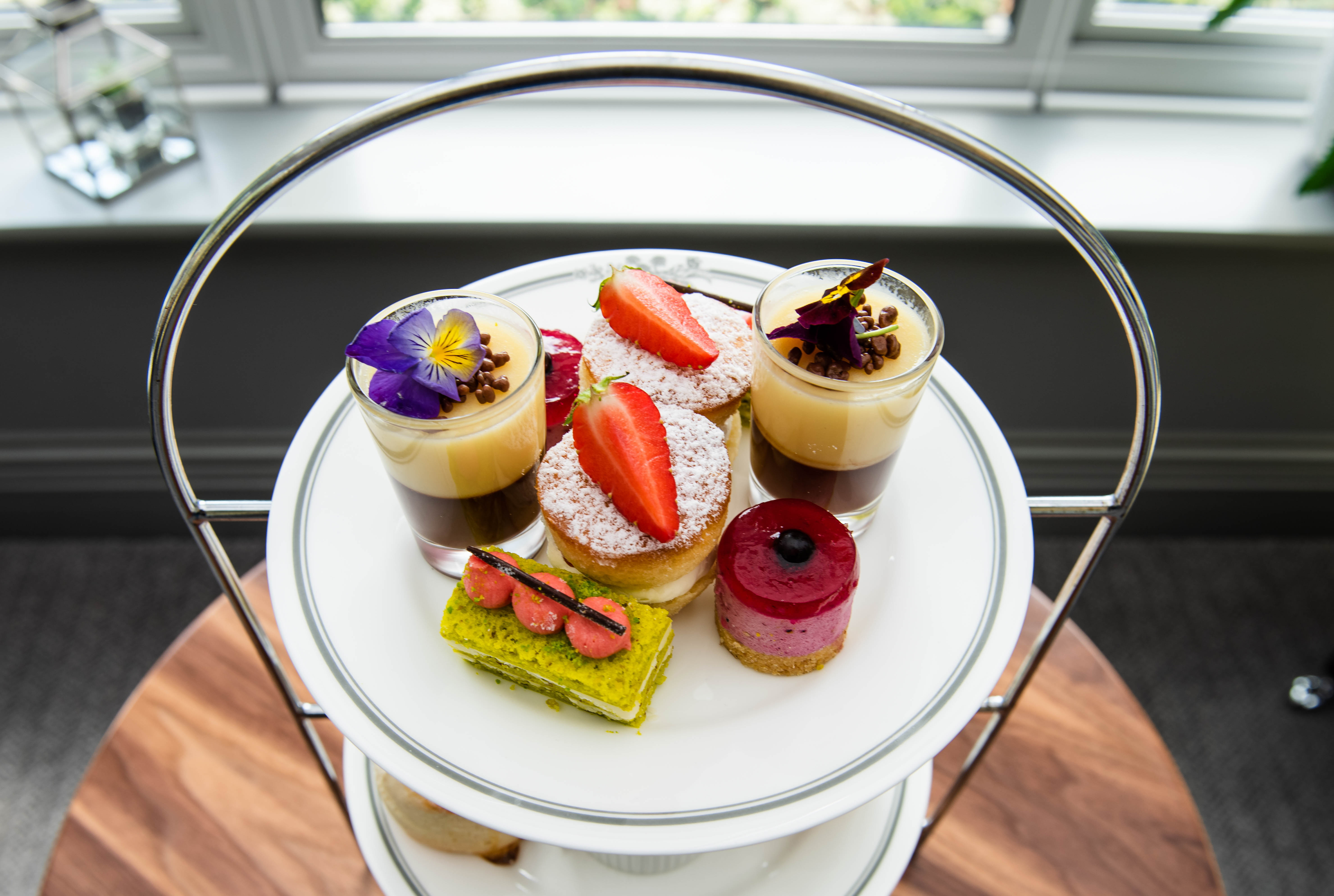 Method
1. Fully grease a mini cheesecake pan. Ground down biscuits in a food processor and slowly add the melted butter.
2. Divide the biscuits between the 12 moulds.
3. Firmly press (a shot glass is good for this to get into all corners) set in the fridge for 30 minutes.
4. Soak the gelatine in cold water (2 in one container and 1 in another container for the topping).
5. In a mixer add the cream cheese & mascarpone and mix using a paddle.
6. Gently heat the coulis and icing sugar in a pan, once warm add the gelatine until fully melted then fold into the cream cheese mix with a paddle.
7. Pour on to bases 5mm from the top. Set in the fridge for 2 hours
8. Combine blackberries, lemon juice & caster sugar in a food processor, put in a pan and gently heat.
9. Add the gelatine and leave to cool for 10 minutes then pour on top of each of the cheesecakes. Set in the fridge for another hour.
10. Push out of the cheesecake mould and serve.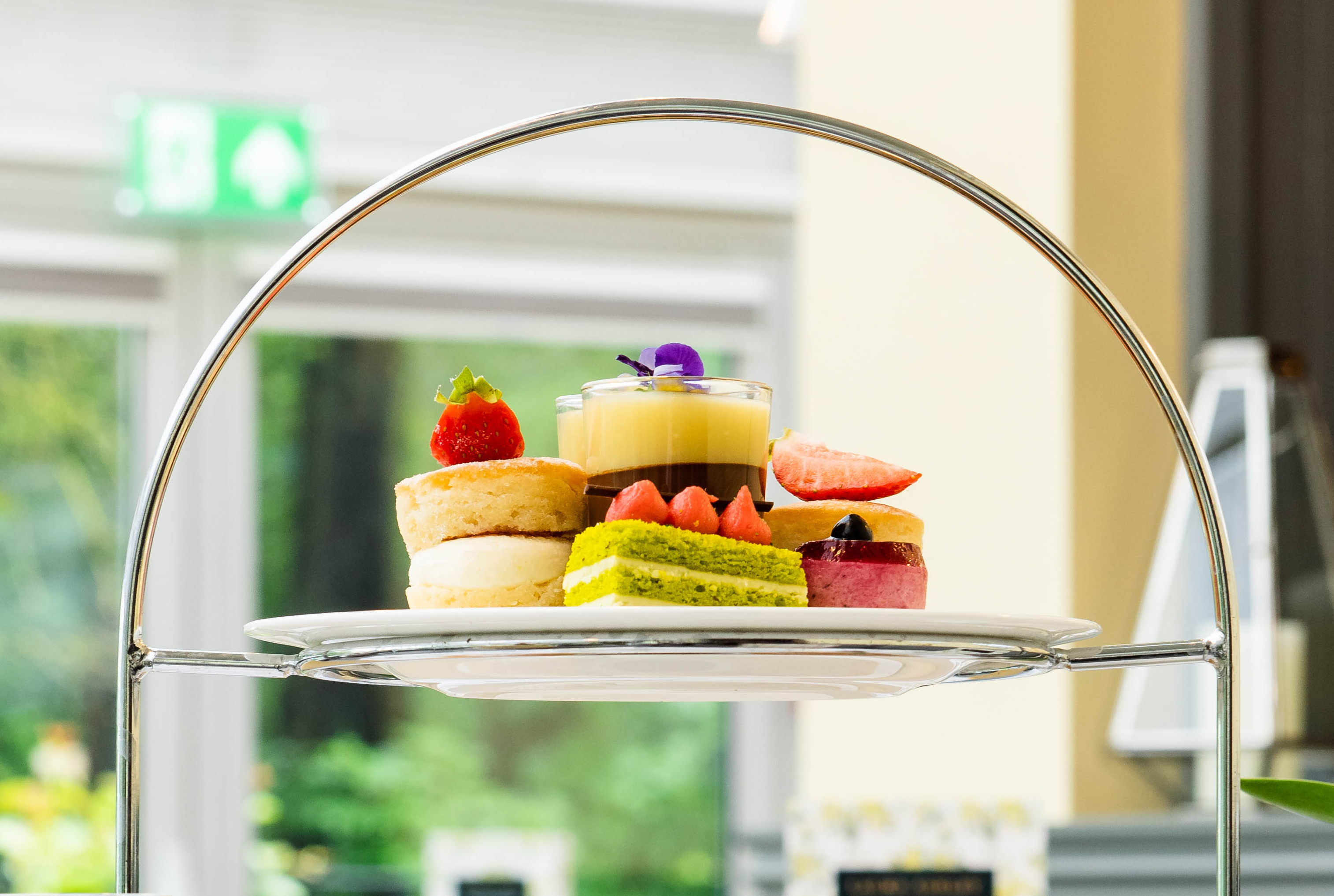 The Tearoom
To enjoy a full Afternoon Tea, complete with a selection of homemade cakes, sandwiches, scones and much more at our Laura Ashley The Tea Room at Southcrest Manor.
To ensure that everyone can enjoy a traditional afternoon tea the tea room also offers vegan, halal, gluten free options. There is even a special kids afternoon tea so your little ones don't feel left out.
Make a reservation at Laura Ashley The Tearoom or at Southcrest Manor on +44 (0)1527 541511 or email thetearoom@southcrestmanorhotel.com.
Images courtesy of Stuart Myers.
Would you like to try out this fruity dessert? Let us know in the comments below.
To create your own afternoon tea spread see our range of teapots, cake stands and crockery.