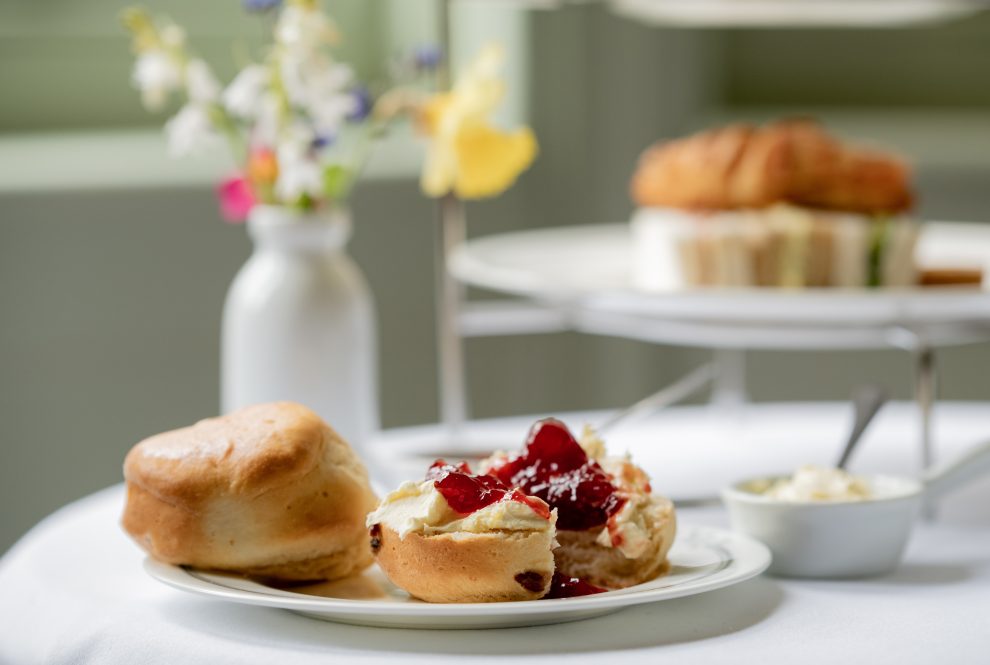 Make the perfect scones every time by following these tips from one of the Laura Ashley tea room head chefs. read more
Scones with jam and cream are the ultimate comfort food, especially when paired with a delicious brew. For a baked treat that doesn't use many ingredients, creating the perfect scone can still be hard to master.
Baking the perfect scone is all about getting the consistency right, on one hand you want to avoid producing something that is dry and chalky, but also don't want anything too moist and spongey. After all, you need something that will soak up some of that sweet jam and delicious clotted cream.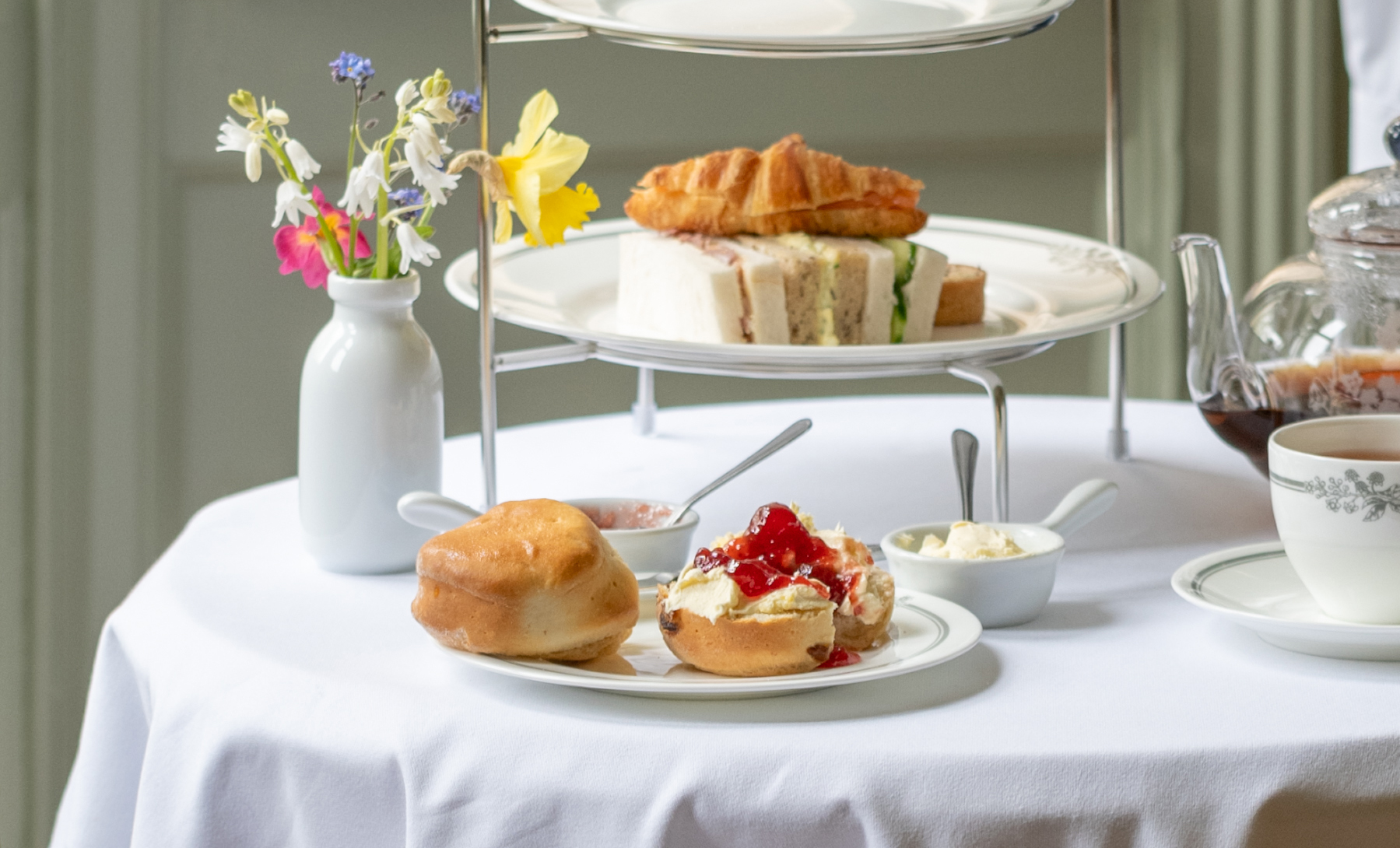 To find out the secret to creating the perfect scone we had a chat with the Head Chef from Fairwater Head Hotel in the Devonshire countryside. Fairwater Head Hotel is the latest hotel to launch one of our exclusive Laura Ashley tea rooms. Furnished in Laura Ashley Style, the tea room offers a scrumptious range of homemade cakes, sandwiches and of course scones.
Brown, who will be in charge of plating up the delicious menu has kindly shared his personal recipe for the perfect scones below.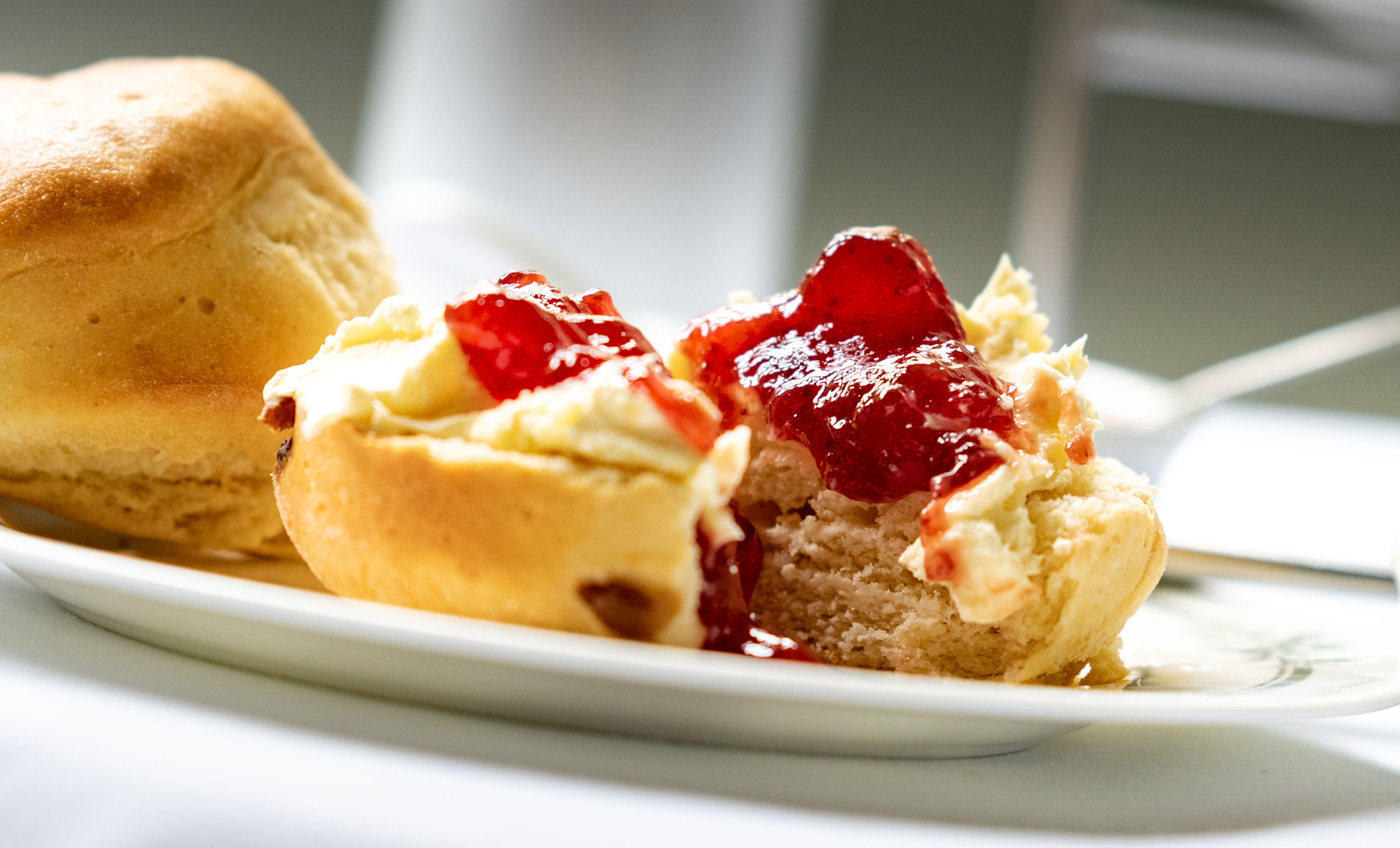 Ingredients
-225g self raising flour
-40g soft butter
-150ml milk
-1 egg
-1.5 tablespoons of caster sugar
-Pinch of salt
-Extra flour for rolling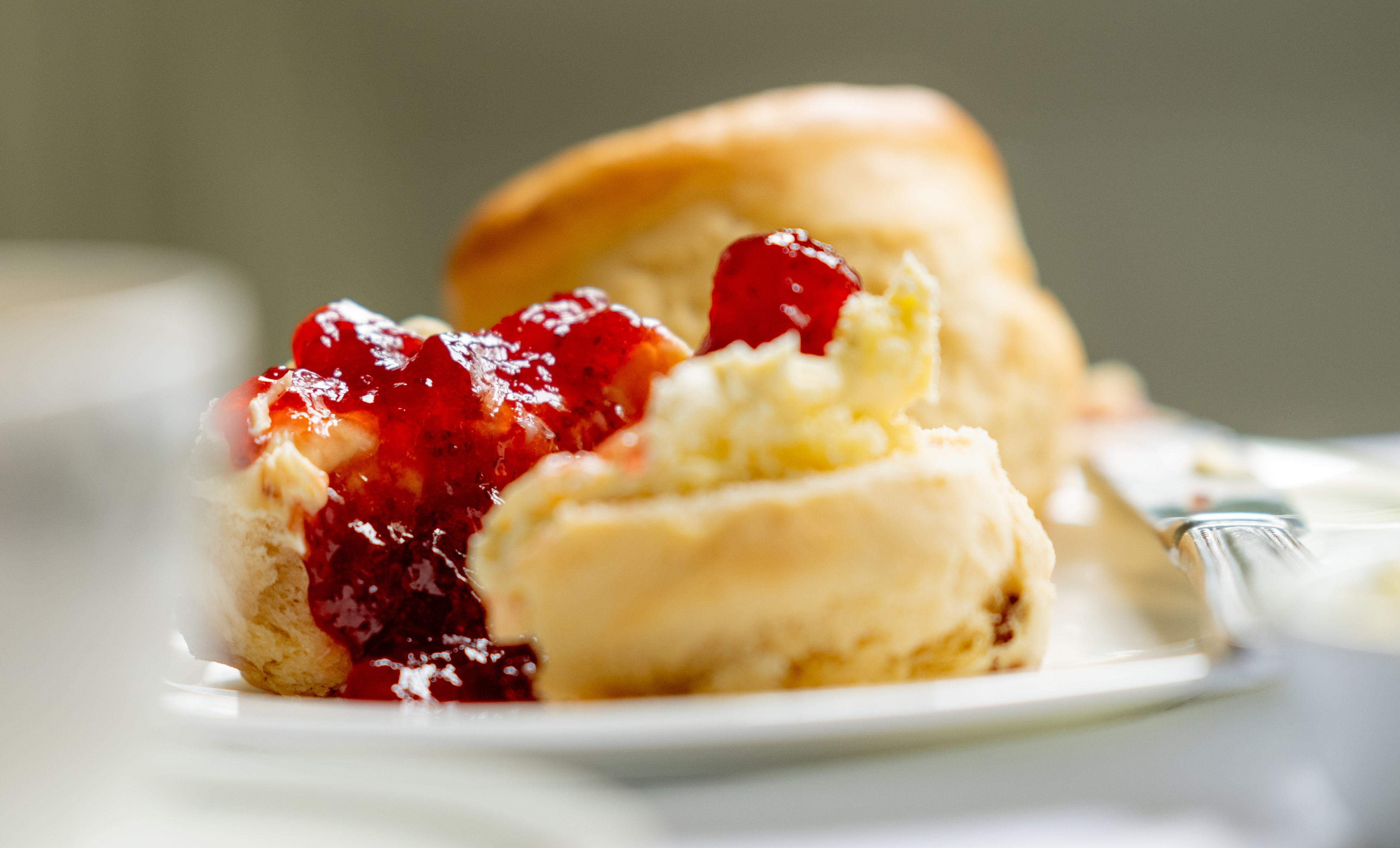 Method
1. Preheat your oven to 200°C and prepare a baking tray.
2. In a large bowl mix together the flour, sugar, salt and butter until it reaches a crumble consistency.
3. Add the egg and then the milk to the crumble.
4. Combine into a dough and gently knead with your hands (do not overwork the dough).
5. Once combined, tip out dough on to a floured worktop and roll out with a rolling pin until it reaches a 3cm thickness.
6. Use a round cutter to create your desired scone shape.
7. Place on your baking tray and bake the scones in the oven for 10 minutes.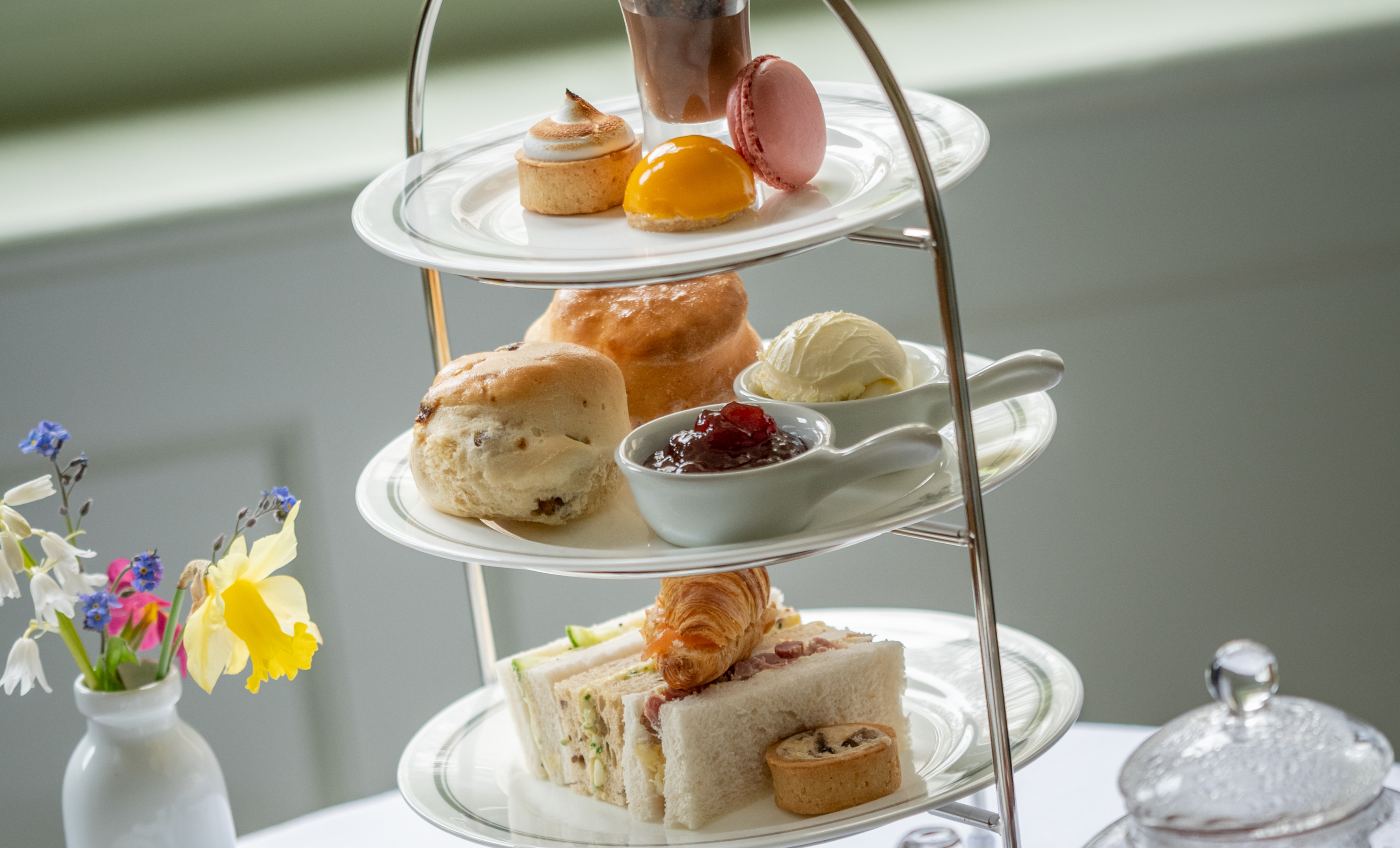 Expert Tips
When it comes to creating the perfect scone Brown says it's all about the consistency of your mixture, "Definitely do not overwork the dough. A wet mix is better than a dry mix."
To get the perfect shape for your scones Brown has some simple tips when using your cutters, "When you cut them out, dust the cutter in flour and do not twist it when you cut the scone out go straight up and down."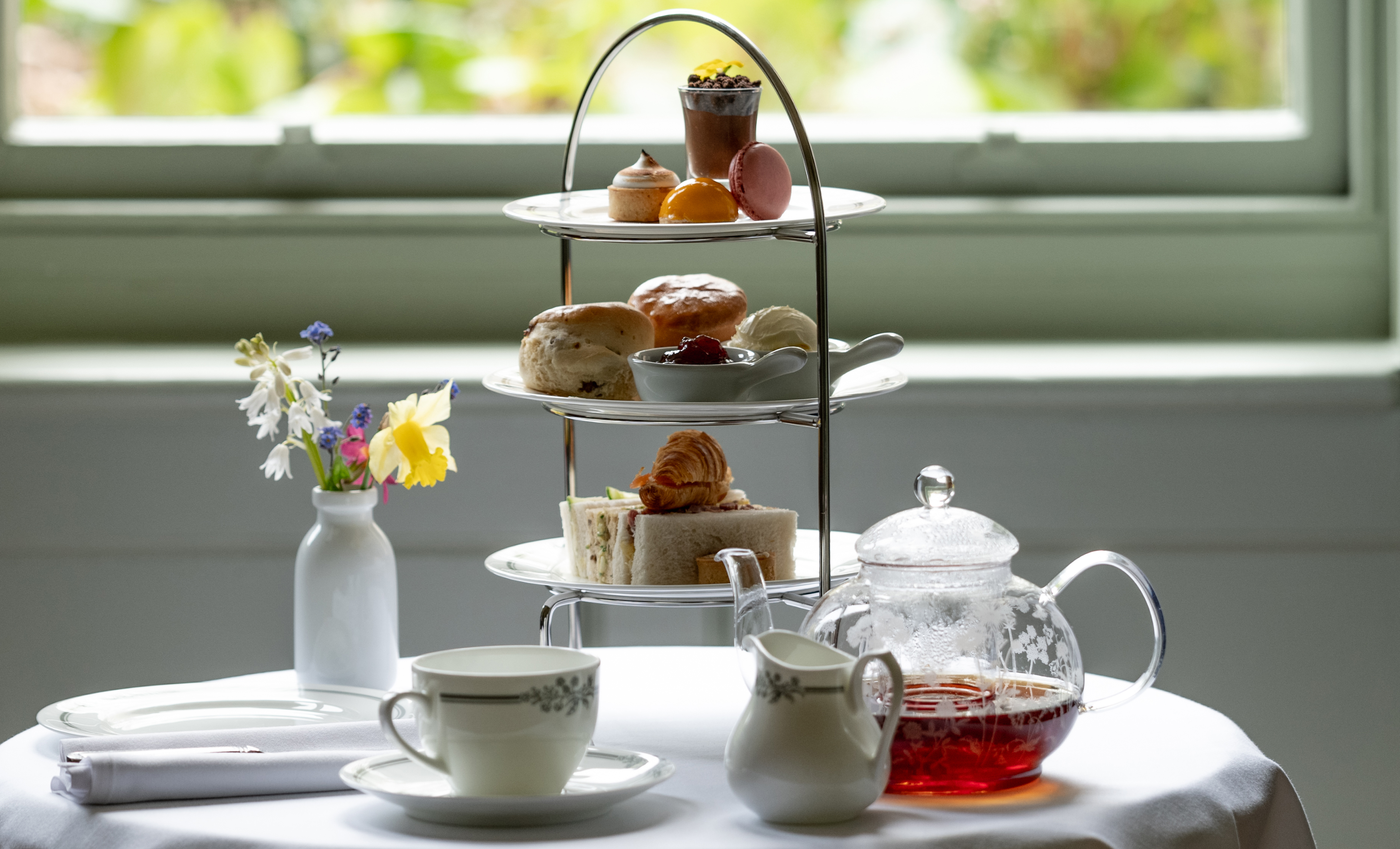 To enjoy a full Afternoon Tea, complete with sweet and savoury treats, local teas and artisan coffees— make a reservation at Laura Ashley The Tearoom at Fairwater Head Hotel on 01297 678349 or email thetearoom@fairwaterheadhotel.co.uk.
Images courtesy of Fairwater Head Hotel
Photographer: Nigel Cook of itscreative photography
Do you have any special tricks when baking scones? Let us know in the comments below.
To create your own afternoon tea spread see our range of teapots, cake stands and crockery.