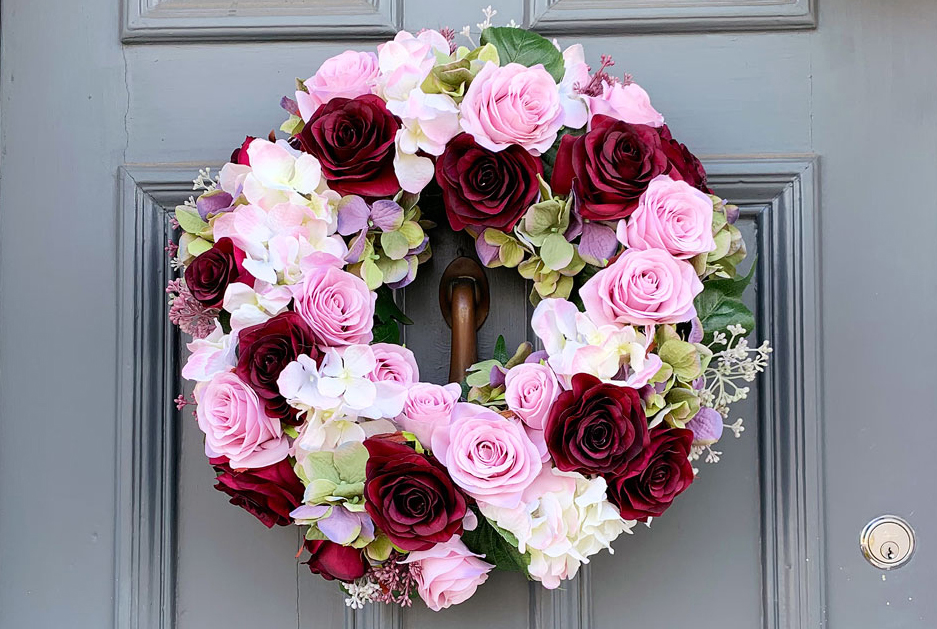 Give your entryway a touch of glamour with this stunning faux flower wreath. read more
Doorway glow-ups are all the rage at the moment—with many painting their doorways in pastel hues and adding decorative accessories like wreaths and intricate door knockers to give their homes added character. Wreaths in particular, are quite popular with many adorning their doors with fresh flowers to mark a change in seasons or a special holiday. To create a wreath that will last you all year and look realistic, we enlisted the help of crafty blogger Caro Davies of The Twinkle Diaries who came up with a tutorial for a gorgeous faux flower wreath.
How to make a faux flower wreath
I've seen so many beautiful faux flower wreaths online recently — particularly on Instagram. They're such a lovely way to welcome guests to your home and a perfect way to pretty up an entrance. I thought I'd try my hand at making one of my own; it's so simple and the end product is really lovely. It's one of the simplest makes I've ever attempted; I'm so pleased with the finished result.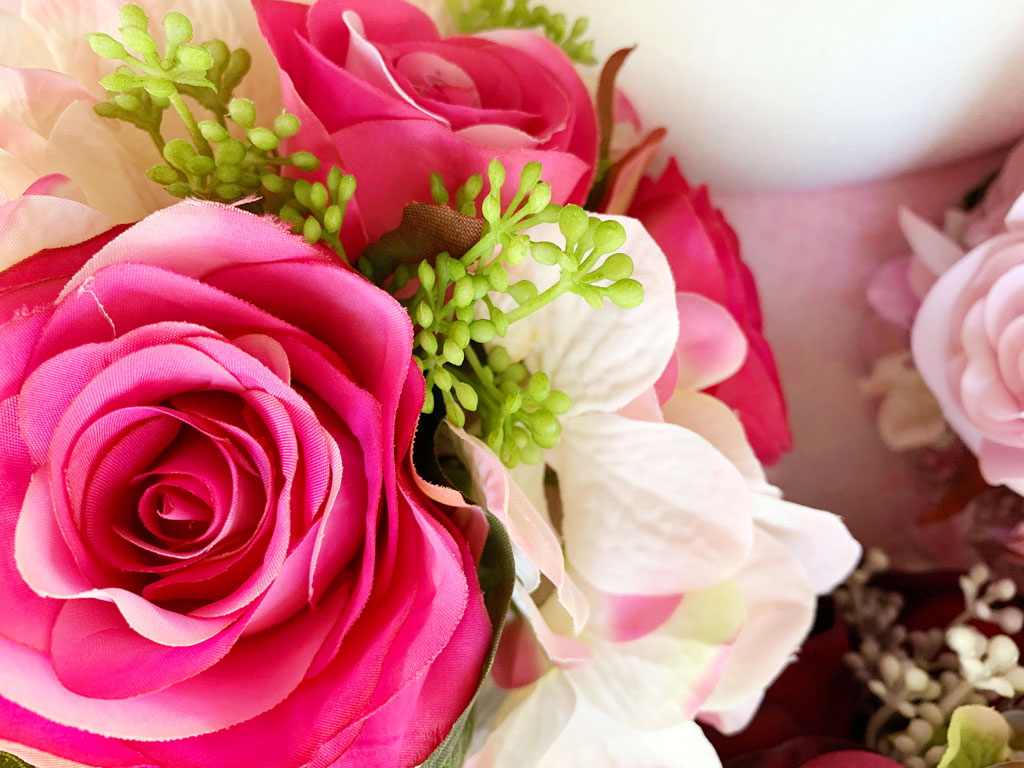 Here's what to do.
My step by step guide
You will need:
•Silk flowers and faux foliage
•Polystyrene wreath (I used a 350mm polystyrene wreath from Hobbycraft — the end measurement of the finished wreath is around 450mm in diameter)
•Hot glue-gun
•Wire clippers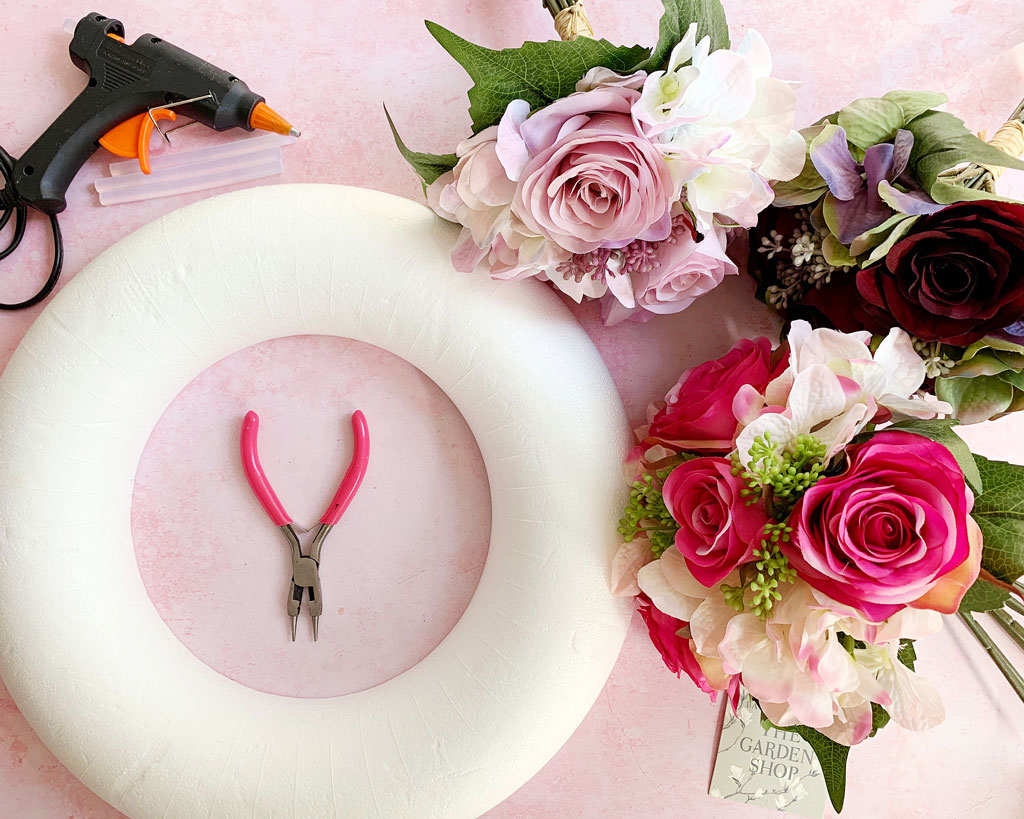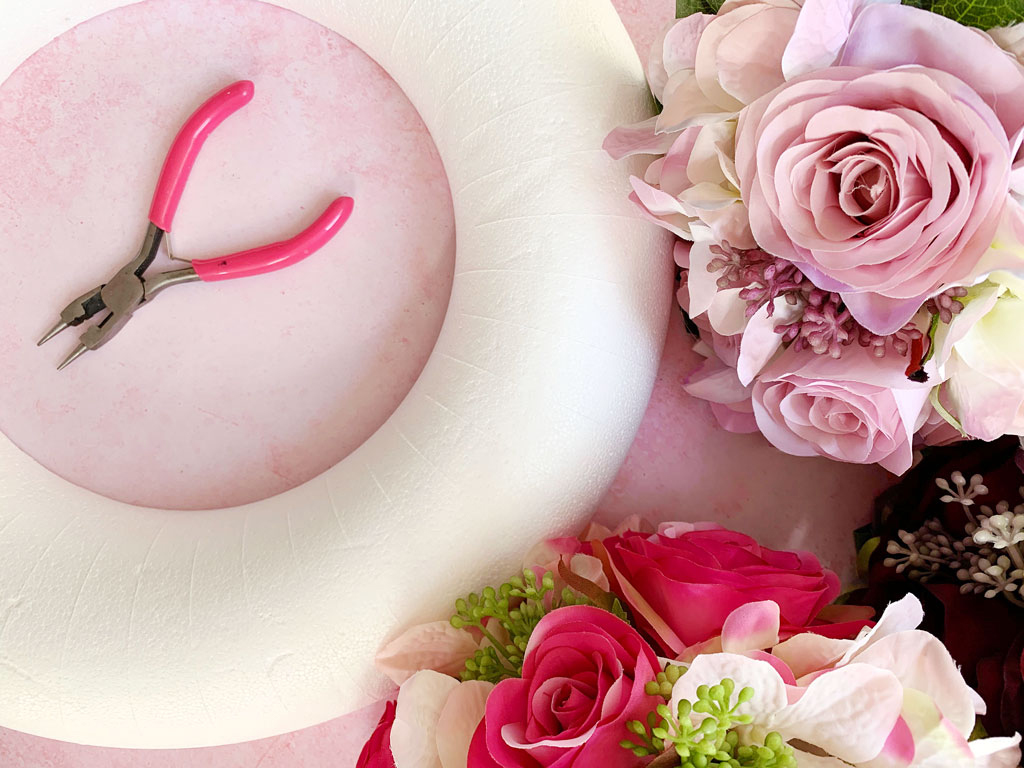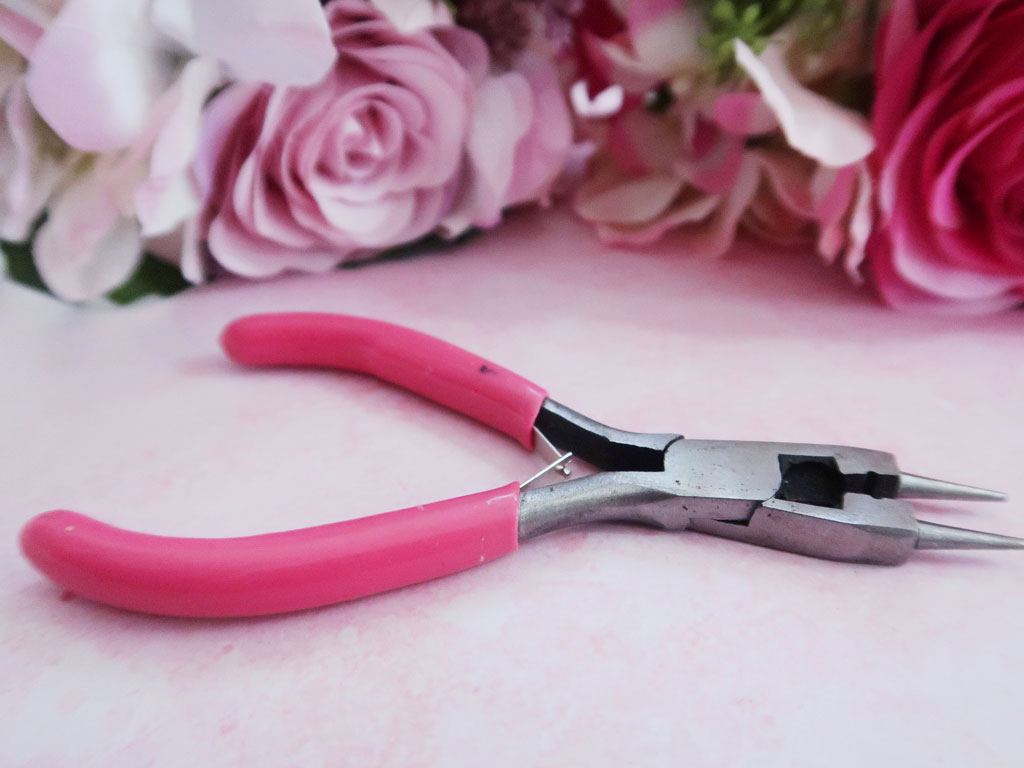 Instructions
1 — Choose your flowers and foliage.
You could pick seasonal blooms; daffodils or tulips in spring or hot oranges and russety red tones for Autumn. Or even select your flowers to suit your decor or front door colour.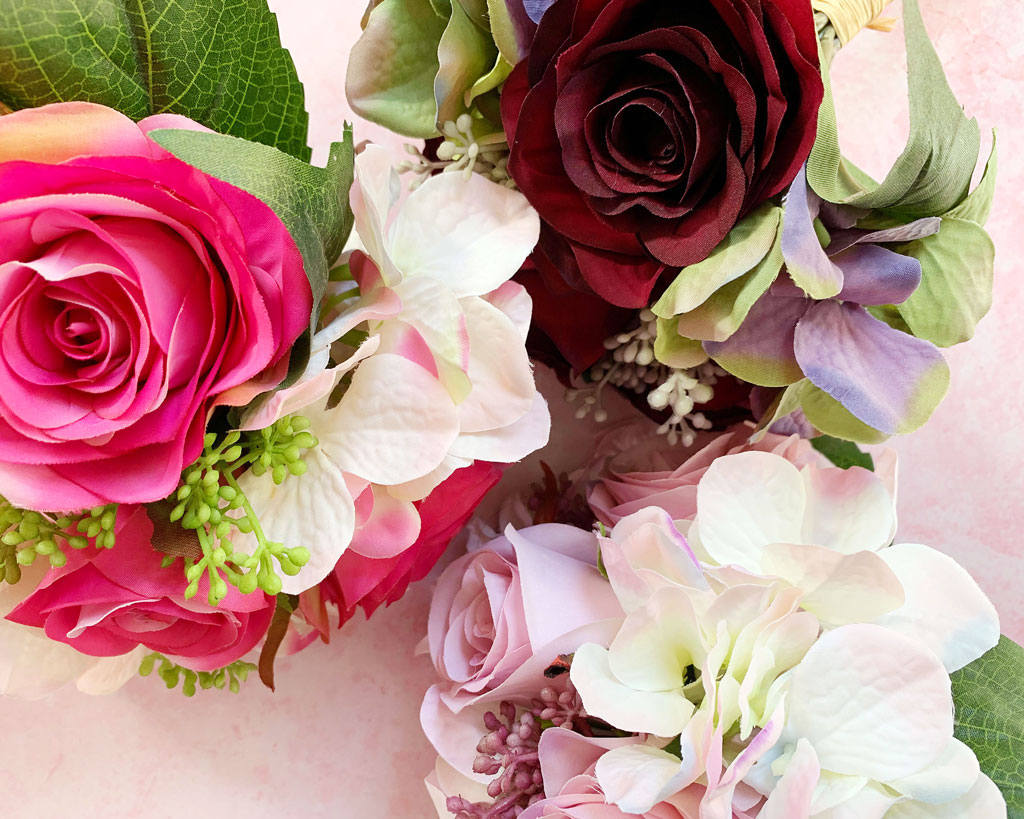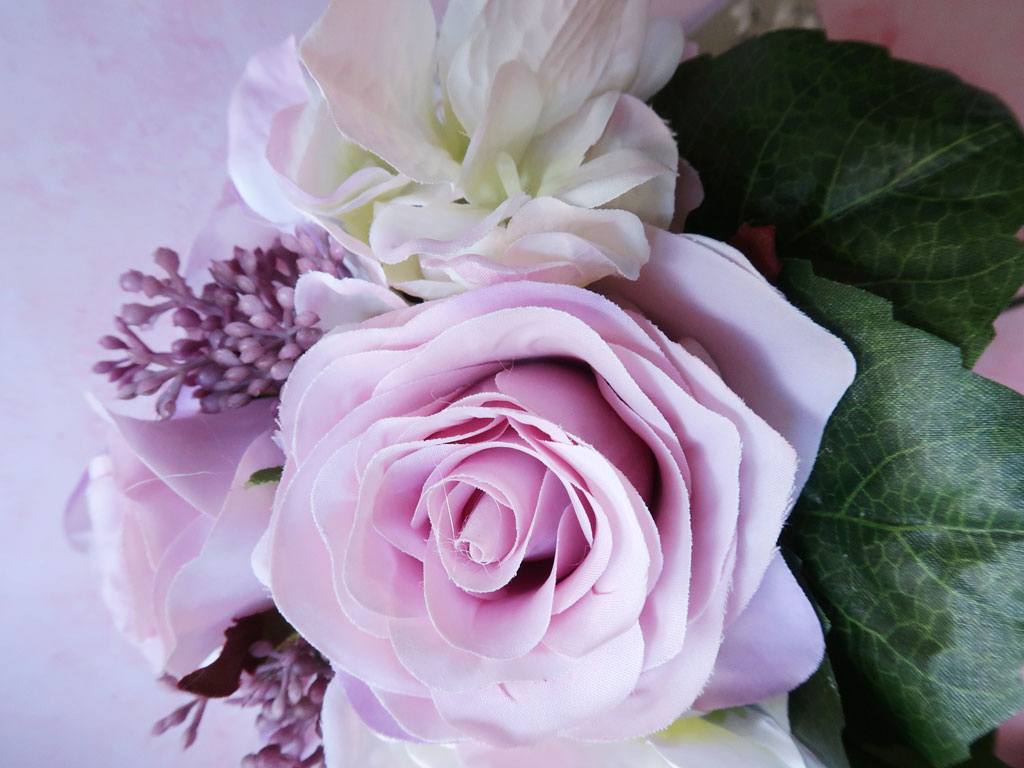 As we're in late summer, I decided against hot pink and fresh greens and chose a beautiful combination of lilac, pale pink and deep red, using the Laura Ashley Burgundy Rose and Hydrangea Bouquet together with the Rose and Hydrangea Bouquet in Blush Pink.
I used six bouquets in total; three of each colour.
2 — Firstly, I began by snipping the wire stems off all of the flowers and the foliage.
You need to leave a little length of wire on each; as the ends will be poked into the polystyrene ring, to anchor the blooms into the wreath.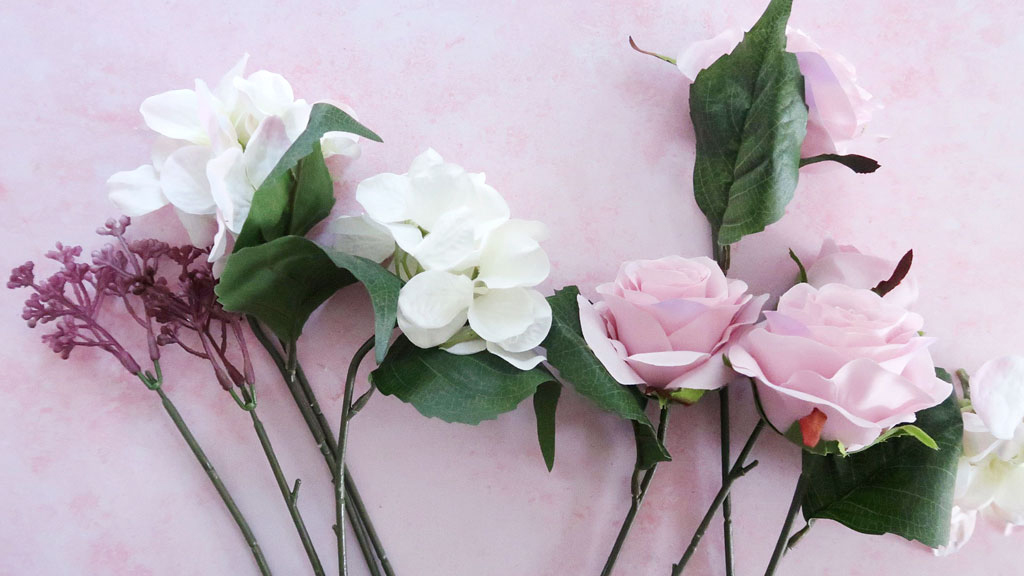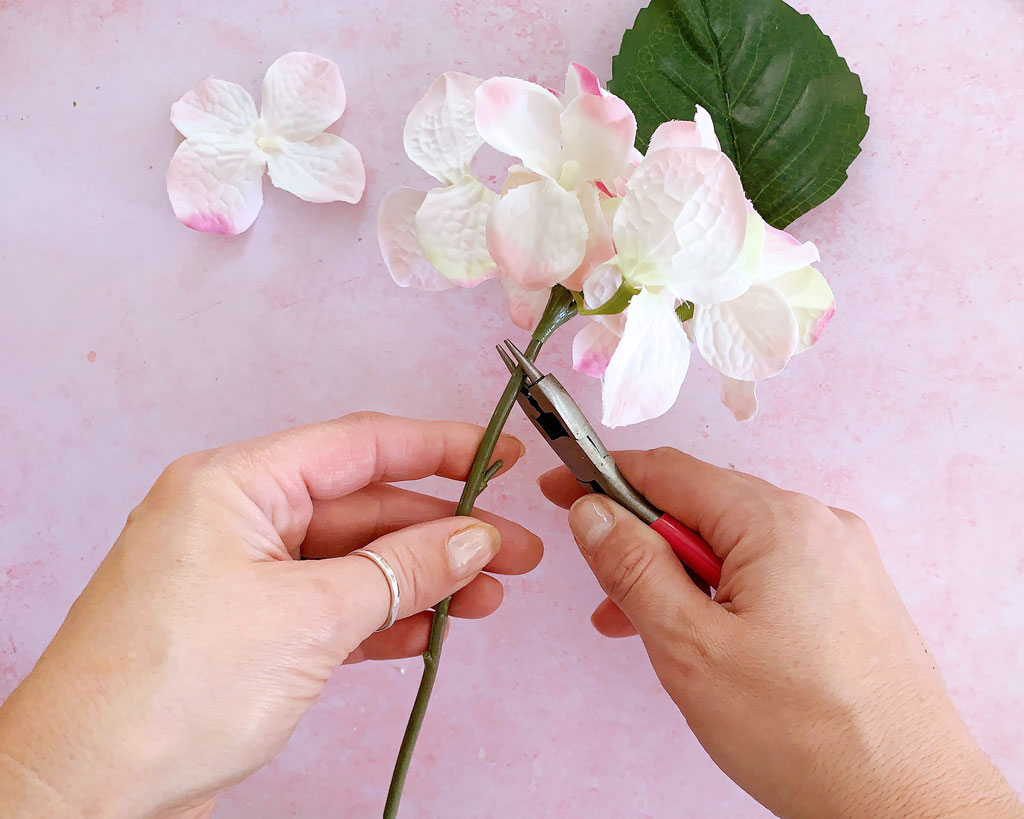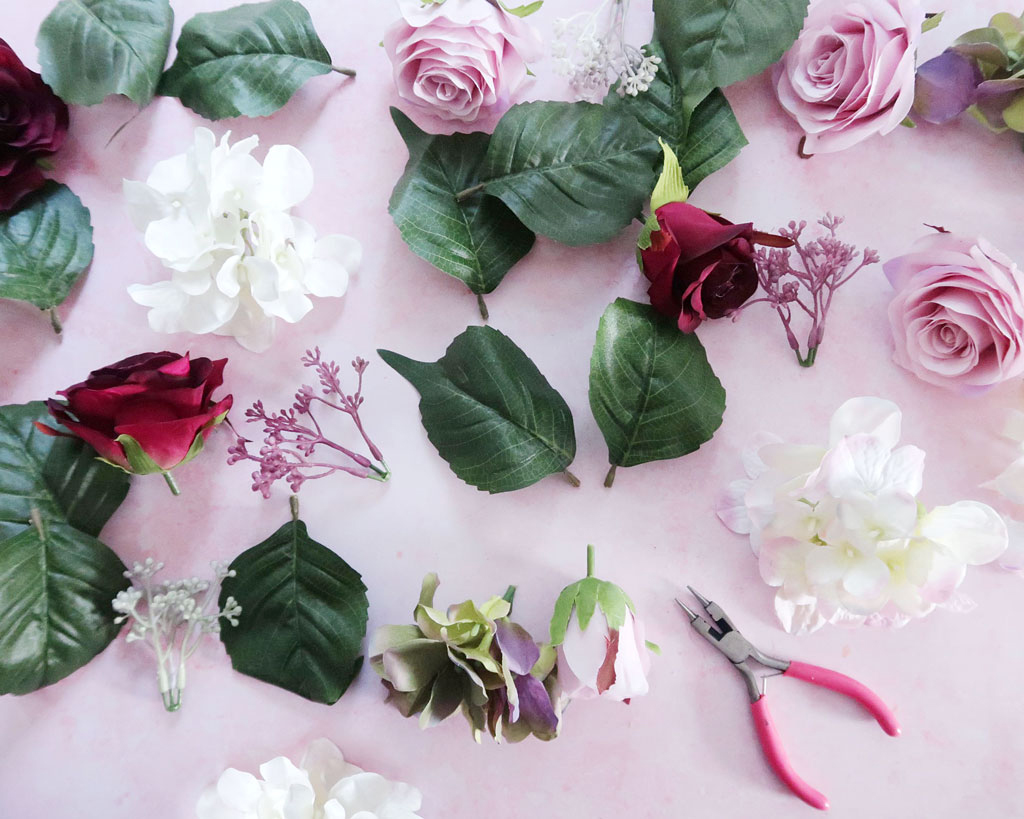 3 — Next, simply choose your foliage or flower, then use the wire end to poke a hole in the polystyrene.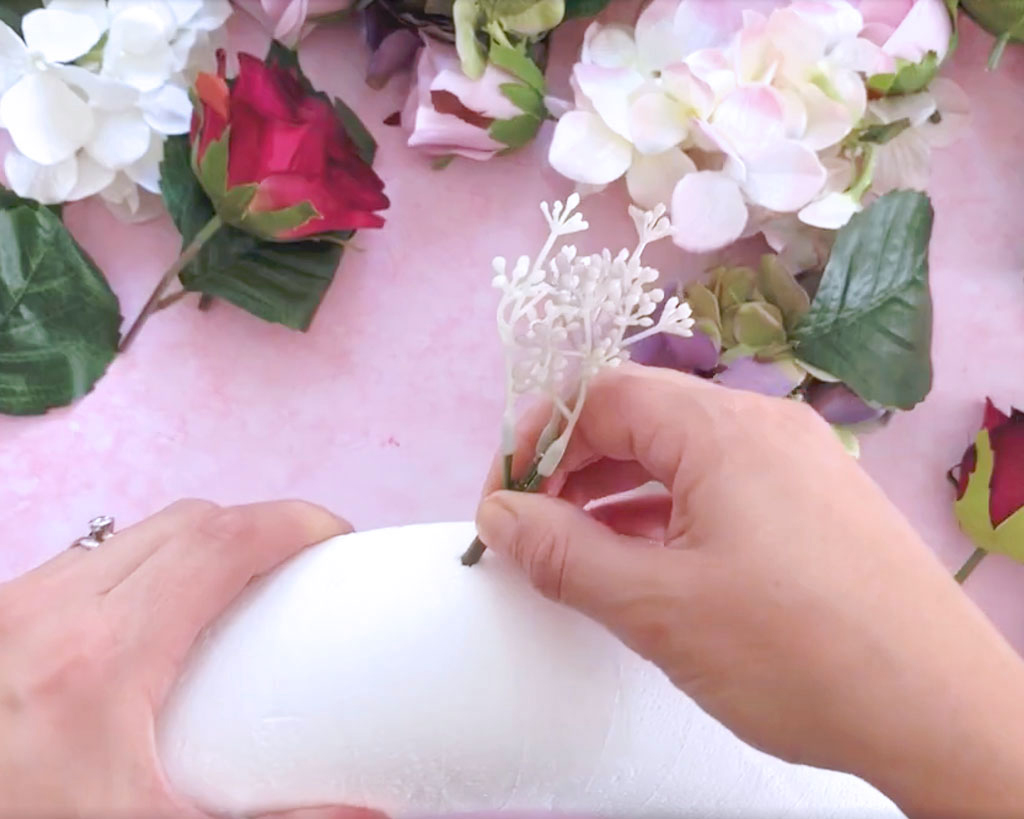 4 — Fill the hole with glue.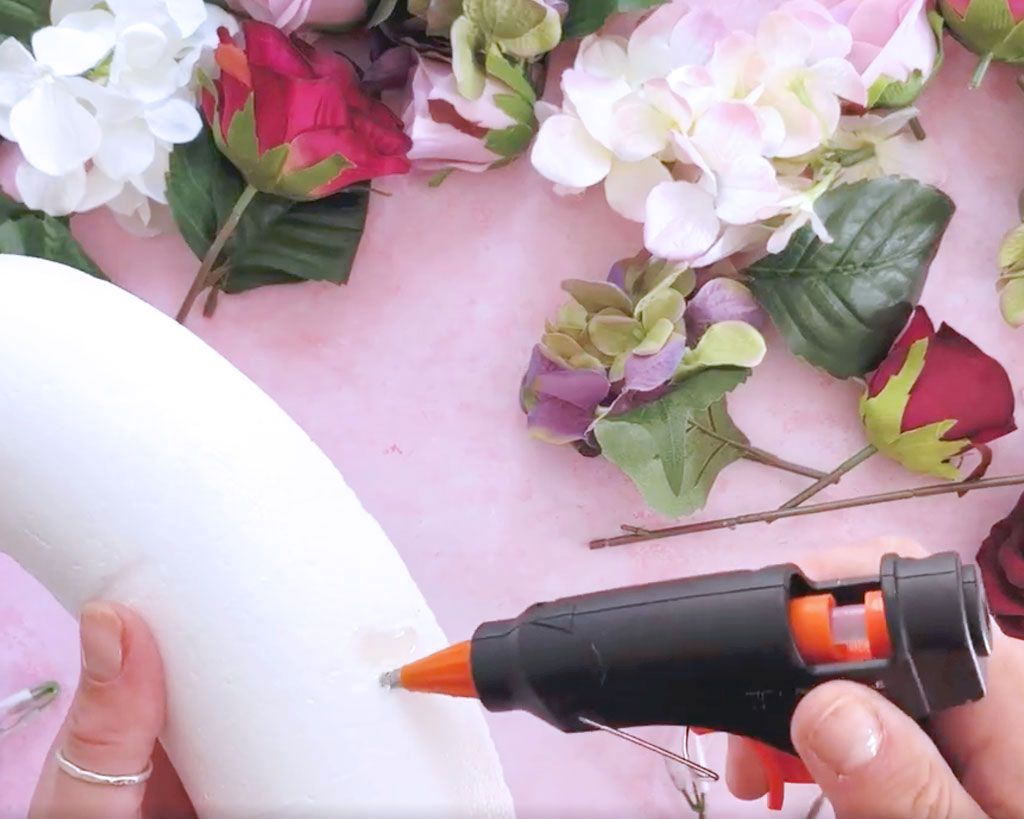 5 — Then pop in the stem.
Hold it in for a couple of seconds, until it feels firm.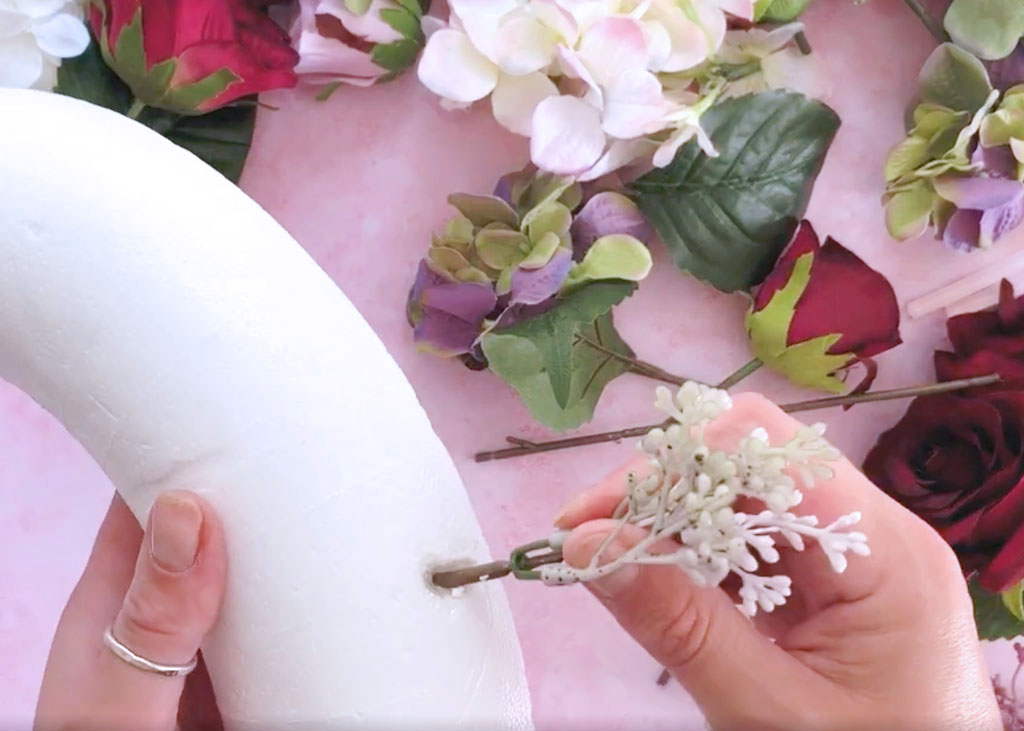 6 — Repeat the process until the polystyrene wreath is totally covered!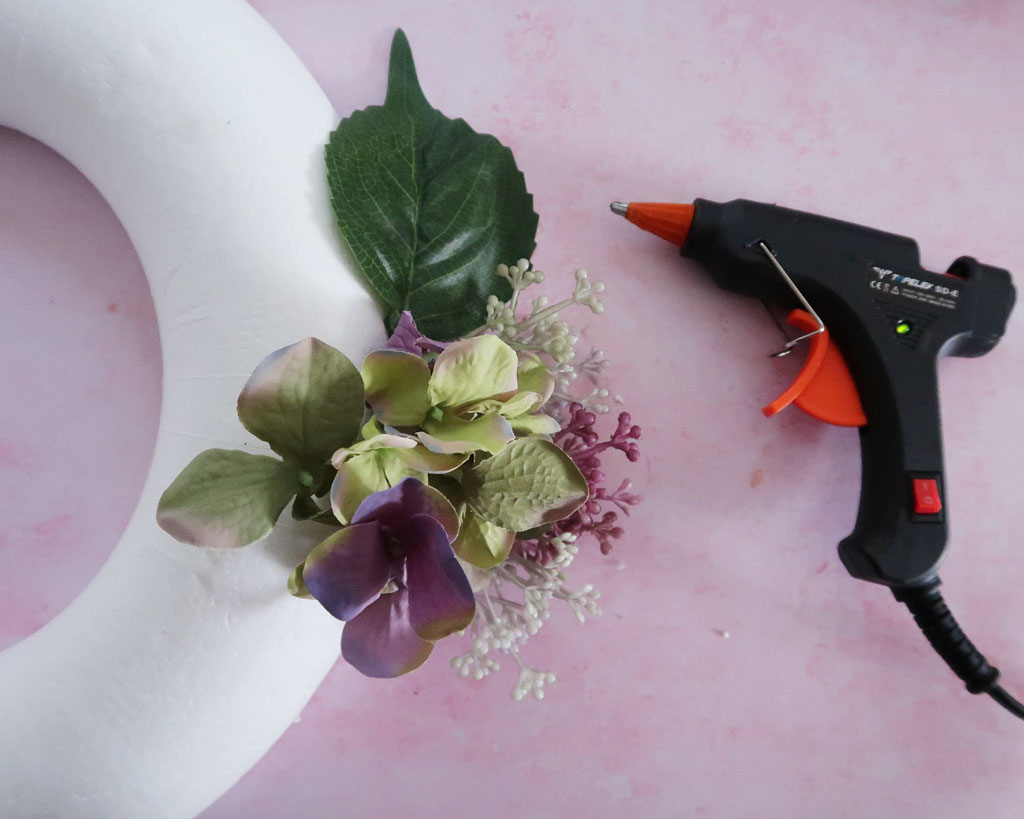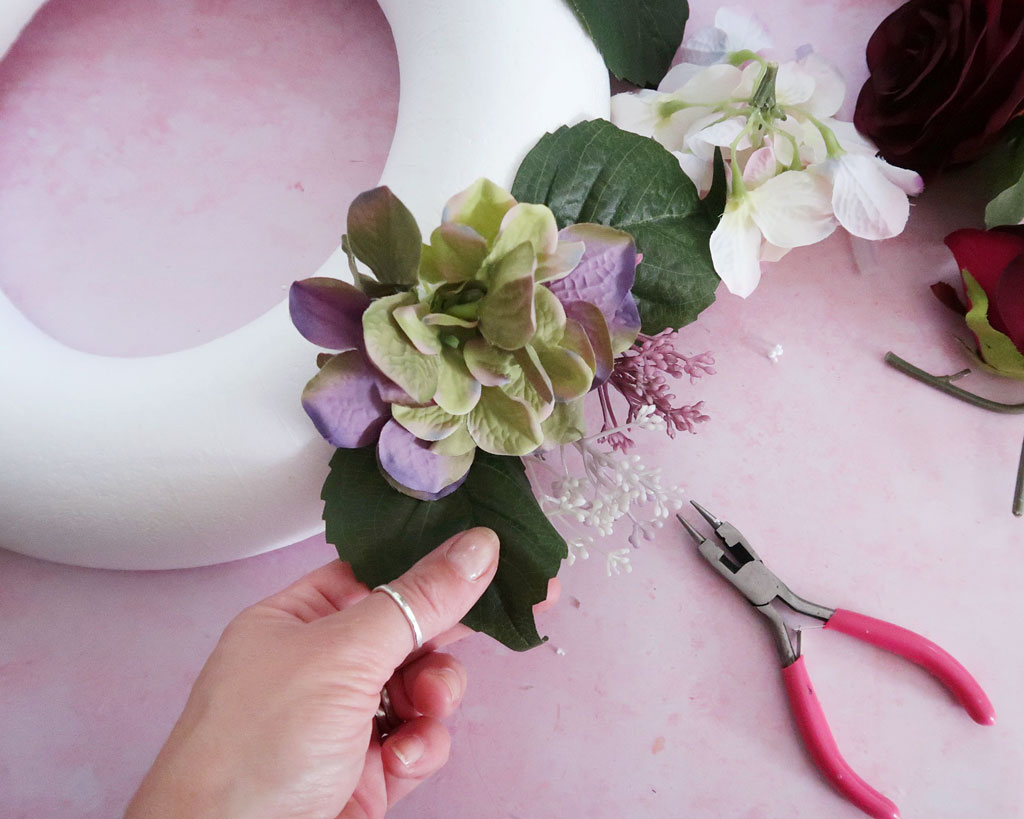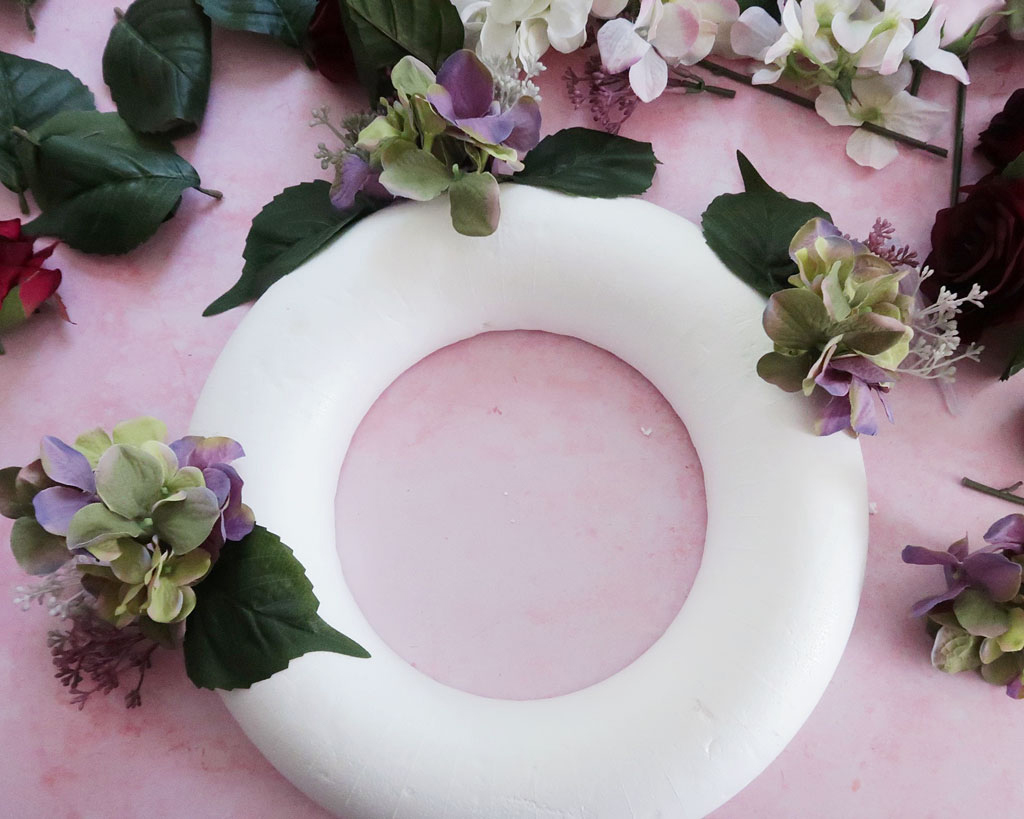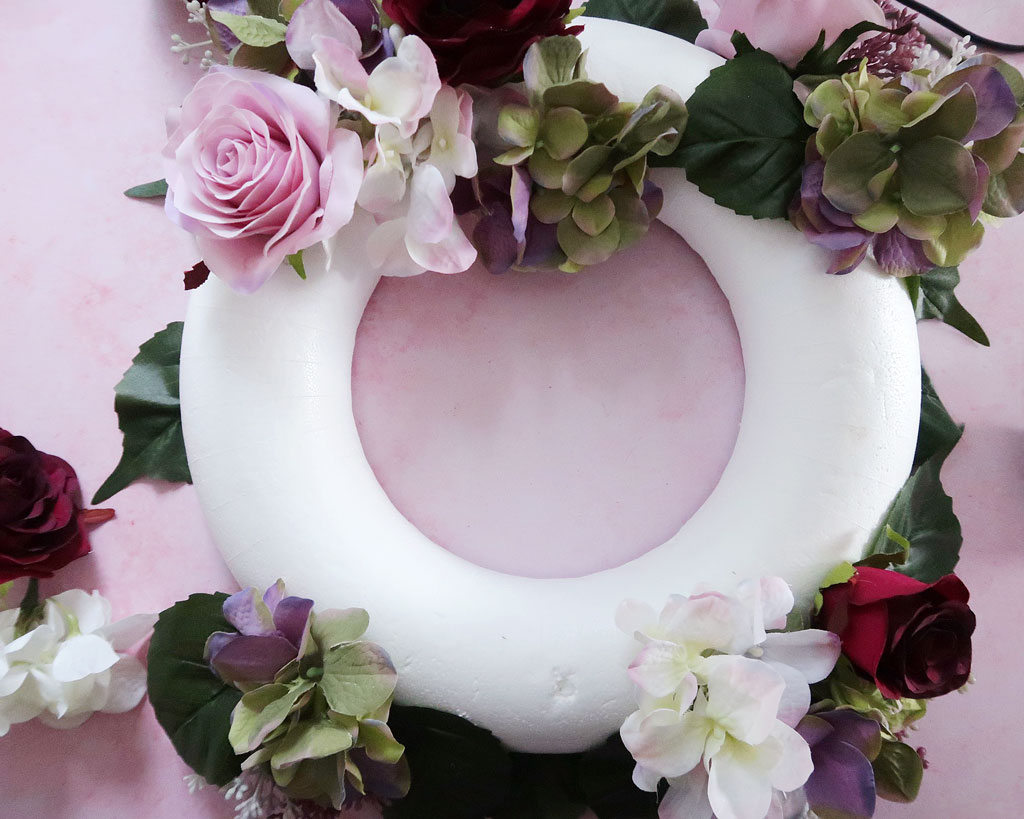 I started with my foliage first and glued a little clump in each of the compass points, then worked my way around. I didn't work symmetrically either, but you could if you wanted to. If you're unhappy with the position of any of the blooms or greenery, just pull them out and reposition.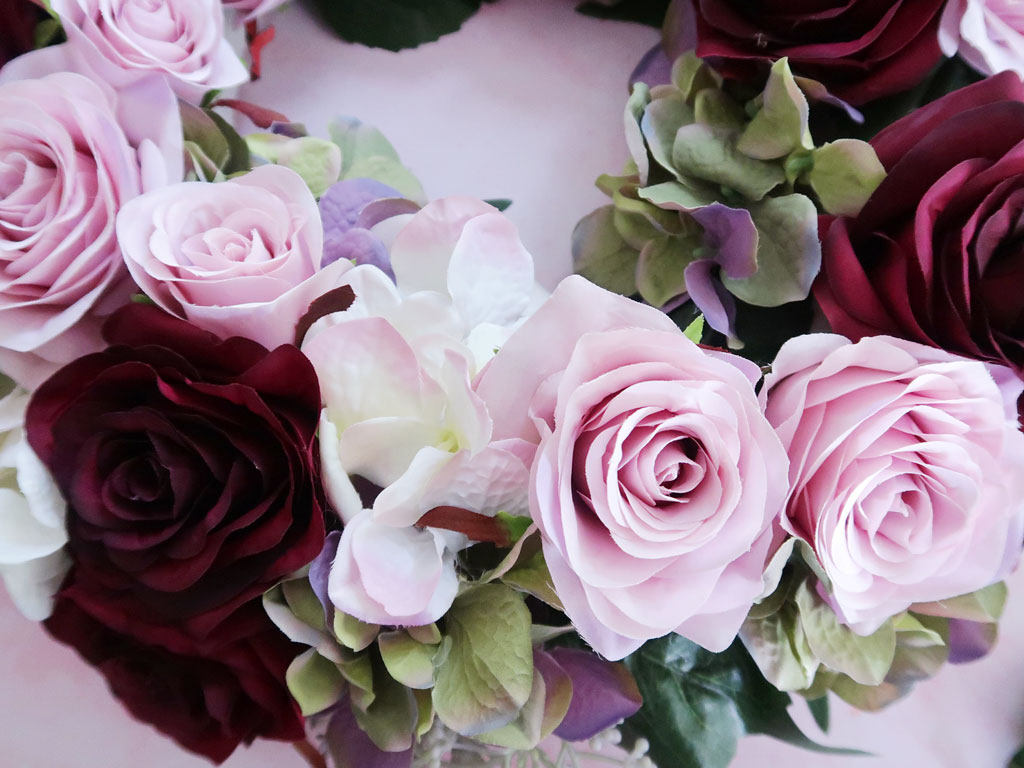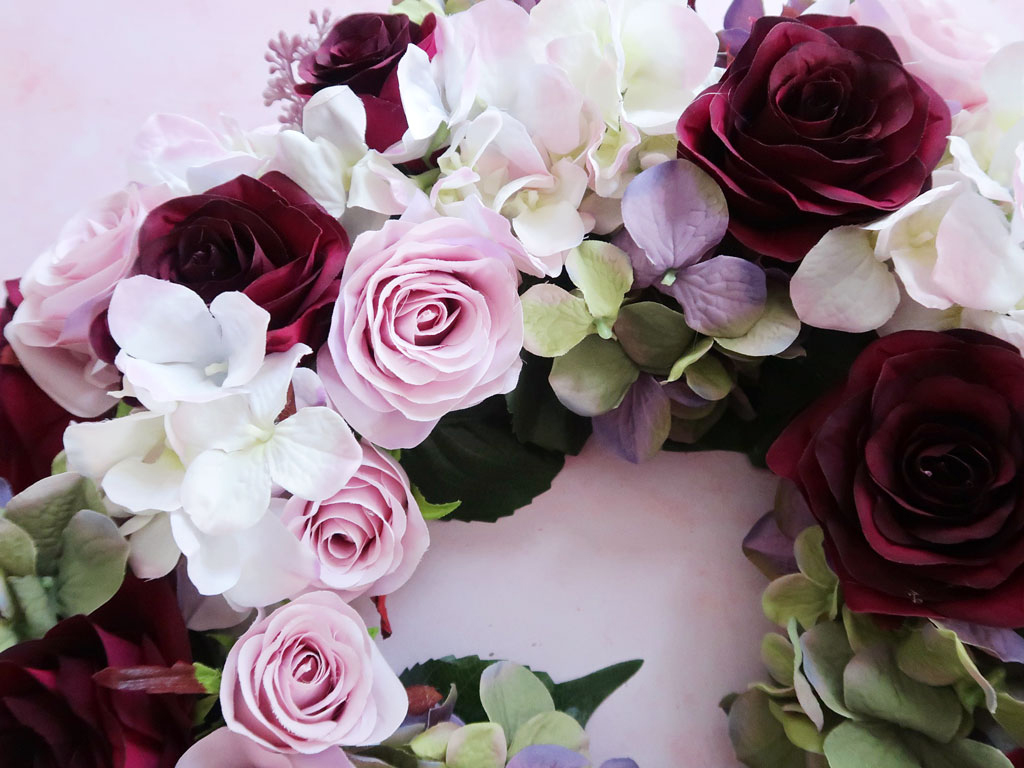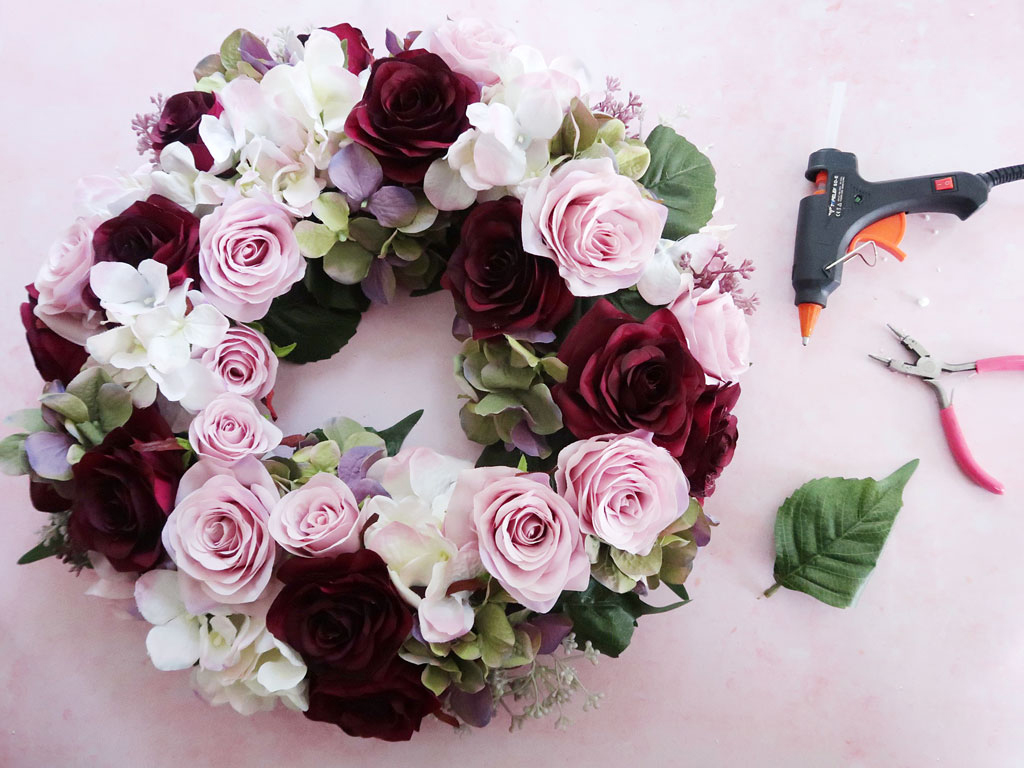 That's it — the perfect faux flower wreath! Really simple and the finished product is beautiful and will last for years to come.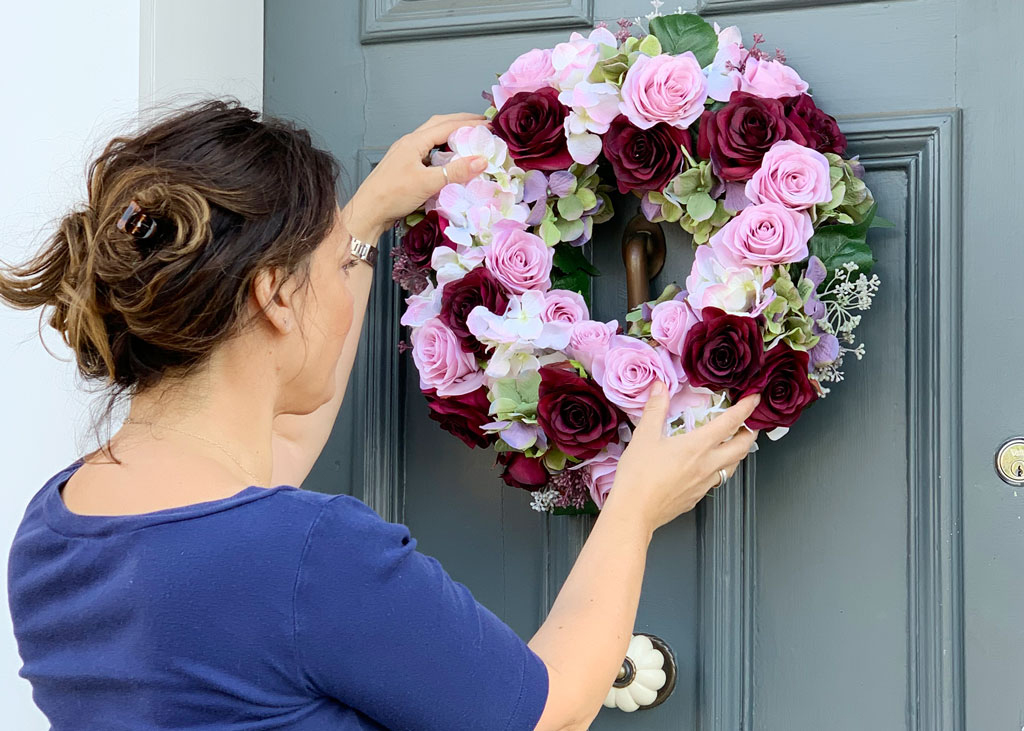 I glued a little D-ring to back of my wreath, to attach it to the door, but you could use string or ribbon if you prefer. I'm really thrilled with how this turned out — it's a lovely way to greet guests to our front door and will also keep the summer colour going for a little while longer.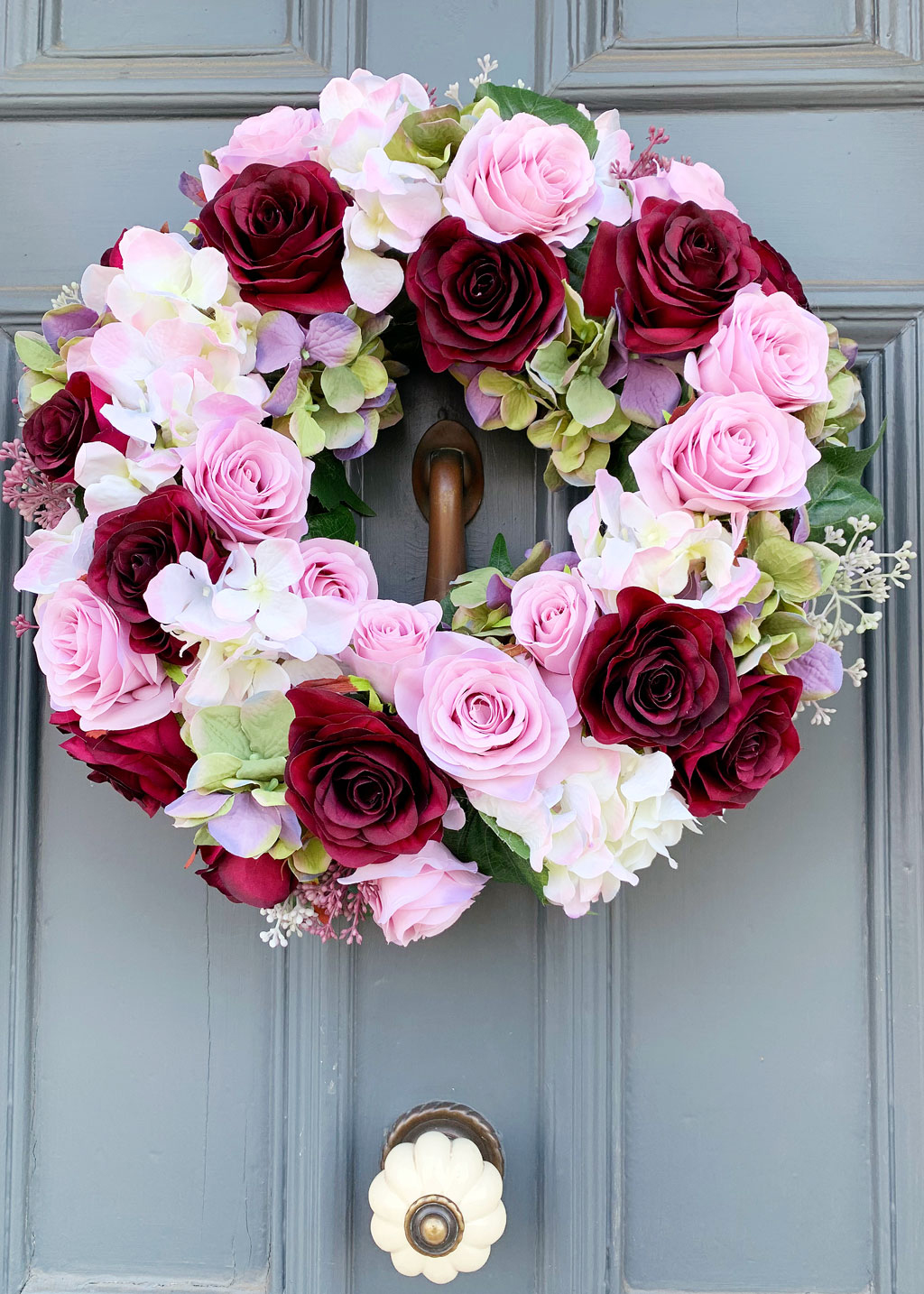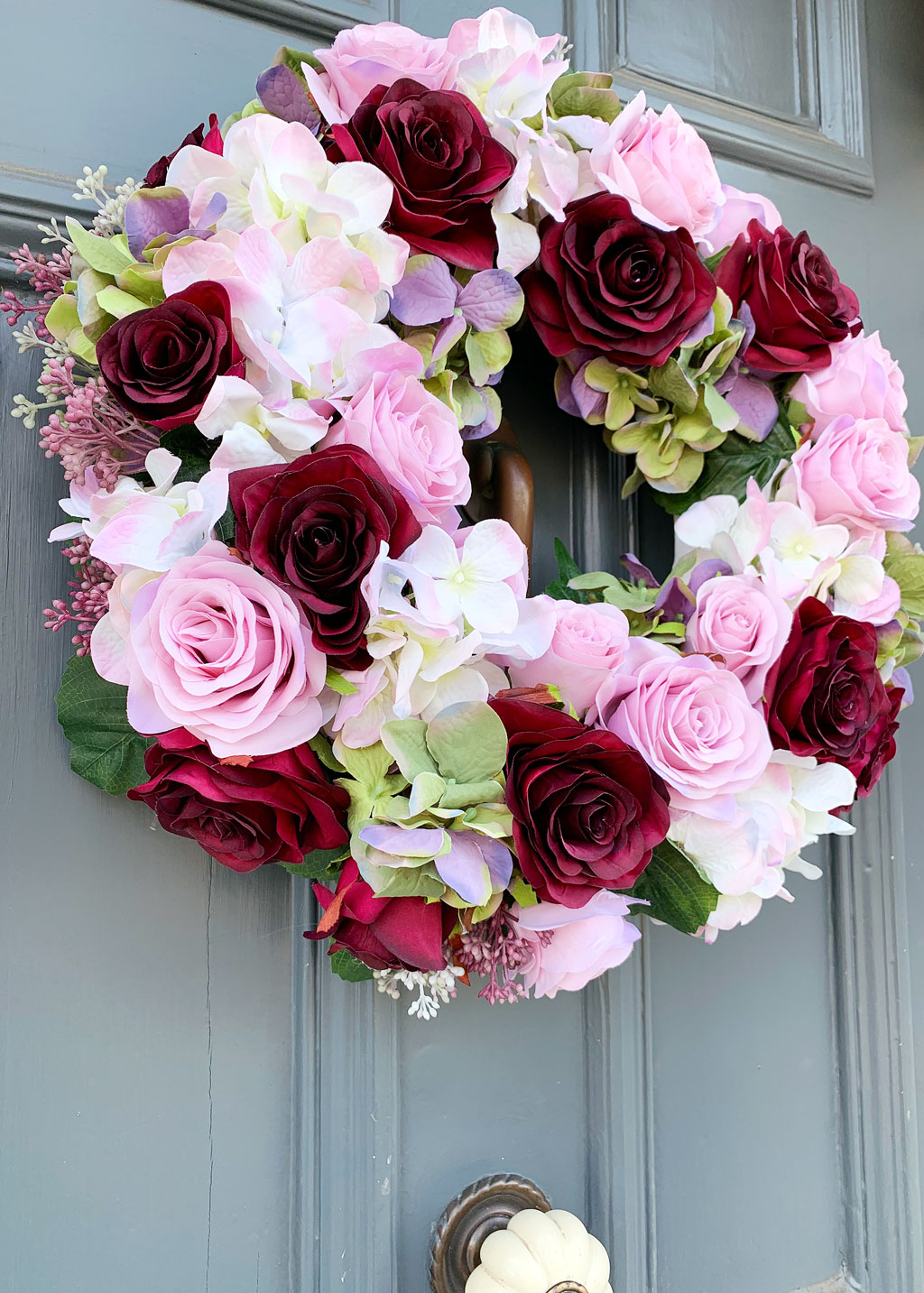 Are you going to give this tutorial a go? Let us know in the comments below.