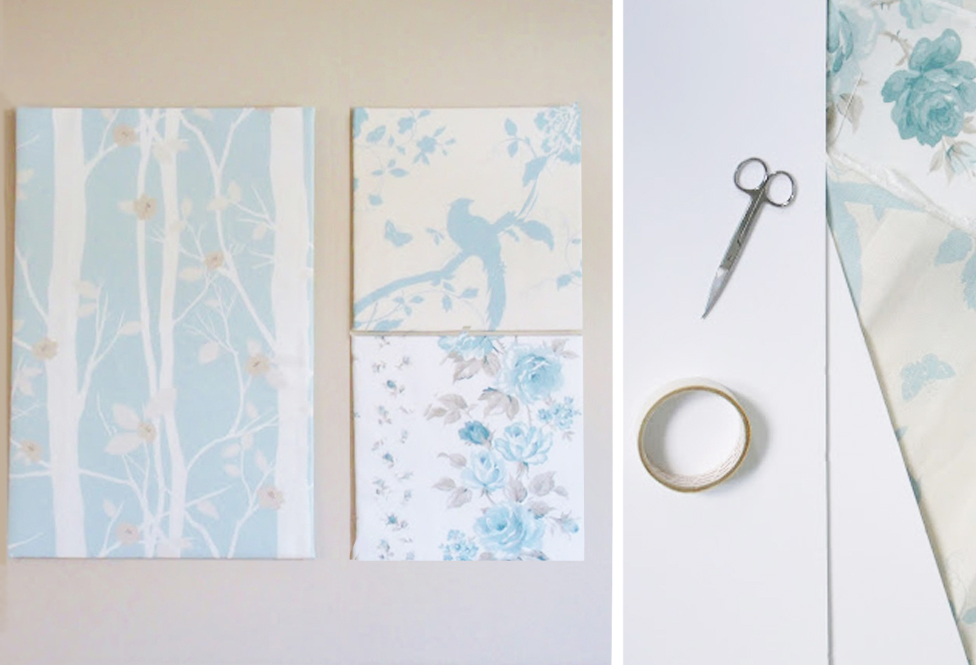 Are your walls looking a little bare? Read how Victoria made DIY Fabric Wall Panels from her favourite Laura Ashley prints... read more
Love Laura Ashley fabrics? Then this craft is definitely for you! We have got the lovely Victoria from Victoria's Vintage creating DIY Fabric Wall Panels which, believe us, anyone can do! Adaptable for any room in the house and super easy to make, Victoria shows us how you can spruce up your walls with your favourite prints and not break the bank! What's not to love? Read on to see how to make Victoria's beautiful creation…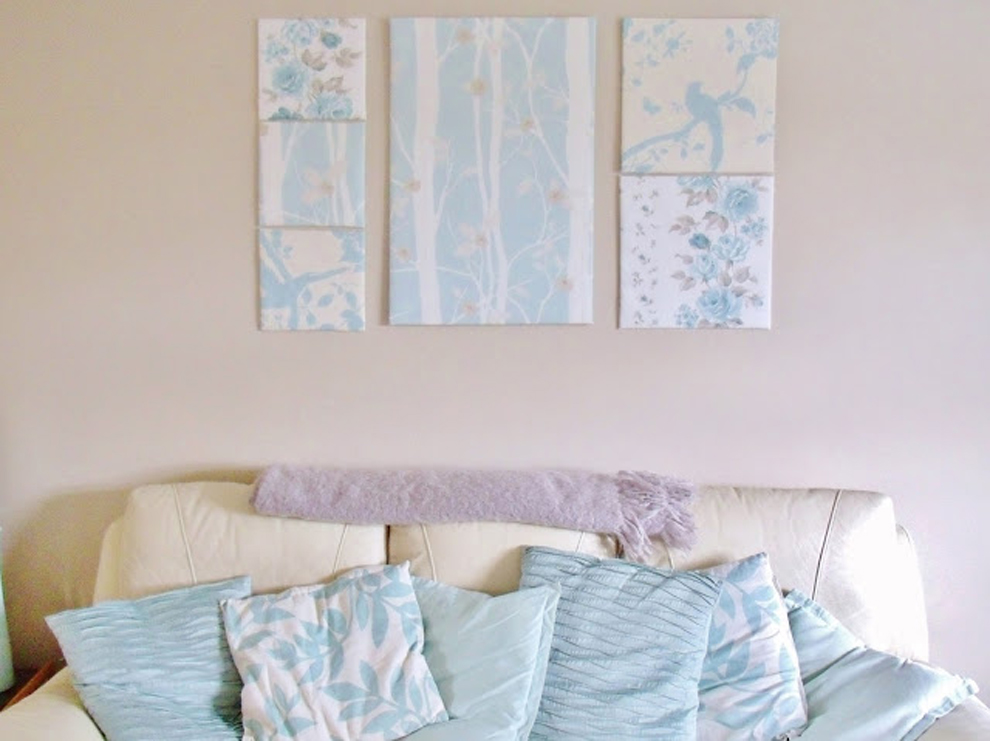 I've been thinking of ways to brighten up our living room lately, and I thought something new on the walls was just what the room needed. Feeling inspired by canvas wall art, I thought something similar would be perfect. It didn't seem impossible to create something just as beautiful myself, with a little bit of DIY motivation.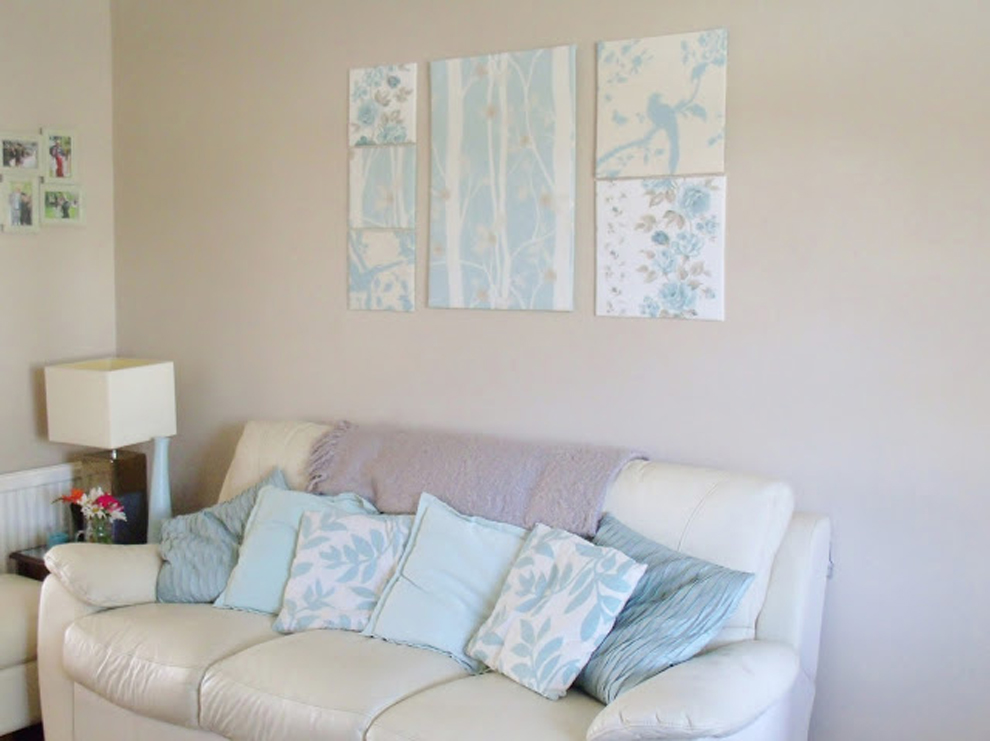 Taking a look at the stunning range of Laura Ashley fabrics, I settled on three different designs in shades of duck egg blue for my project. The first one that caught my eye was the Oriental Garden Duck Egg Floral fabric, which appealed to me as I have this print as the wallpaper in my dressing room, and I absolutely love the bird design. I thought the Cottonwood and Clarissa duck egg floral fabrics matched beautifully together too, and decided the three fabrics would be perfect for my new DIY wall canvases.
You will need:
– Foam boards
– Fabric
– Masking tape
– Double sided tape
– Craft knife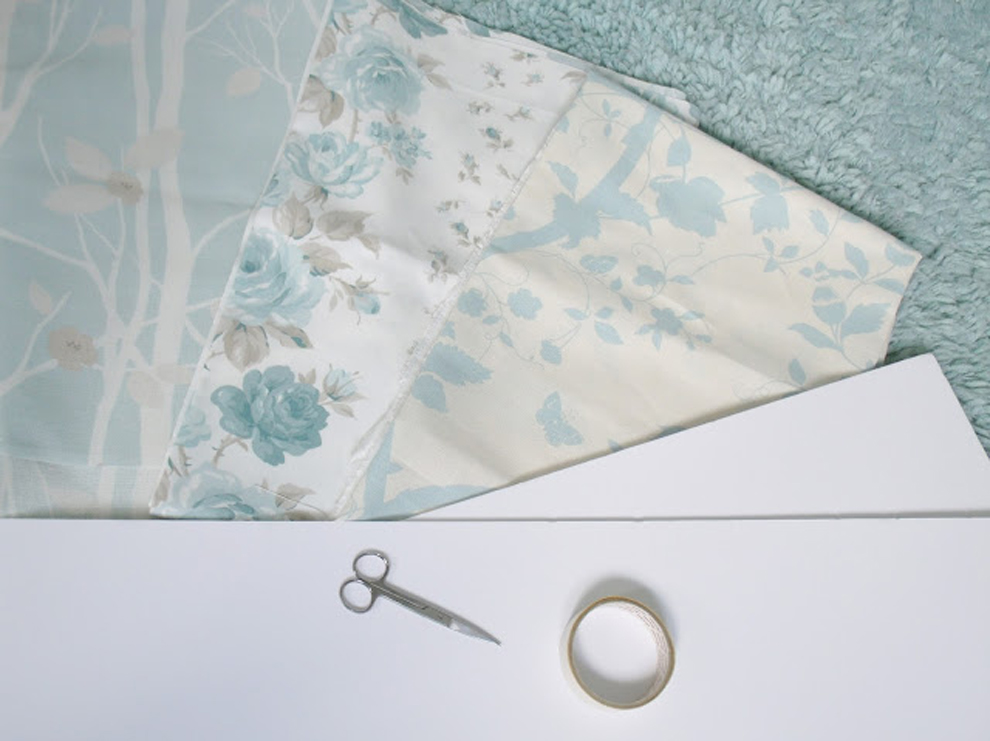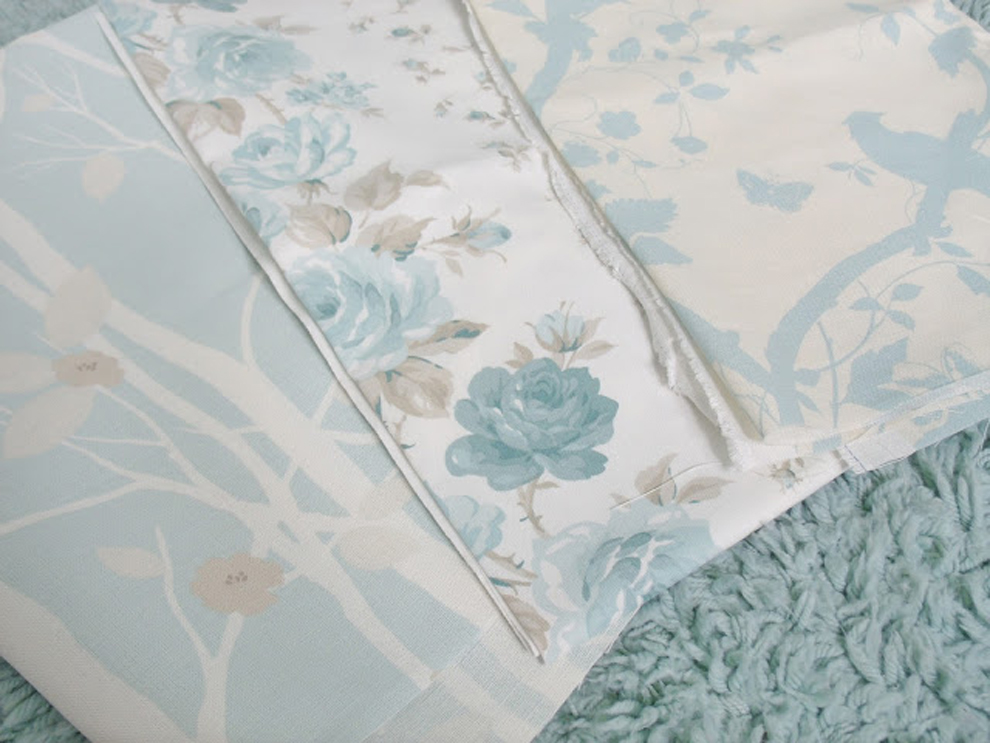 How to make:
To start making the wall panels, you simply need to cut your foam boards to size carefully using a craft knife. I used two A1 sized boards (purchased from a craft store) and cut them up into varying sizes. I decided on doing one large board, two medium sized ones, and then three little ones.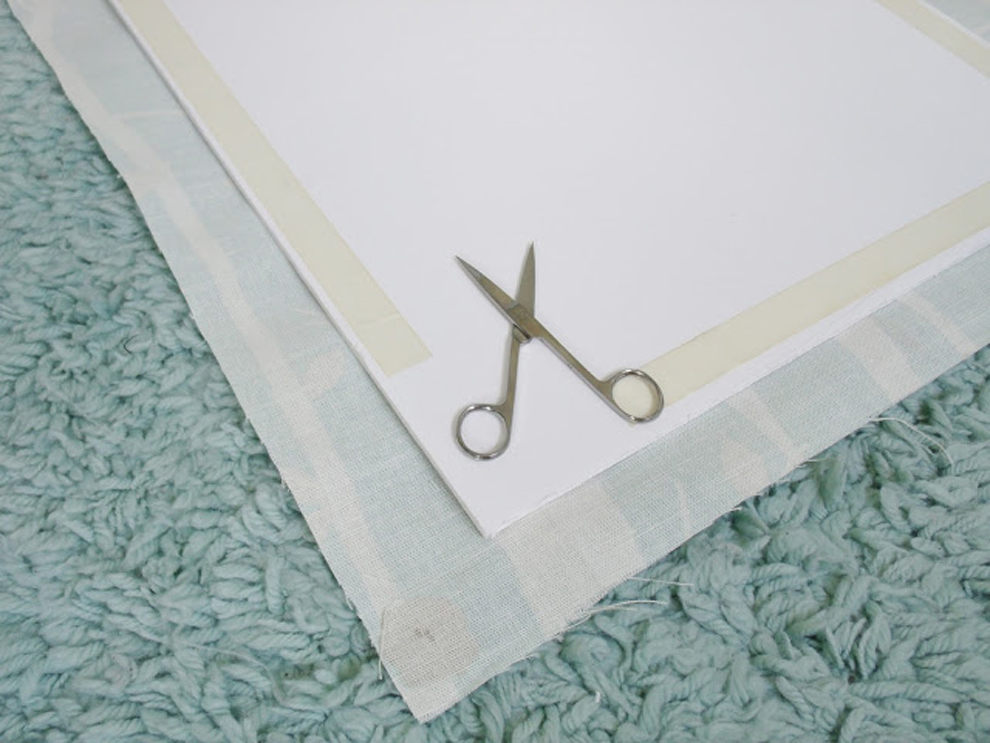 Then you simply need to lay a board on top of the fabric, and cut the fabric out to the correct shape, leaving a 1 inch gap around the outside. I put the double sided tape all around the edge of the board, and then wrapped the fabric gently around the edges so it stuck securely.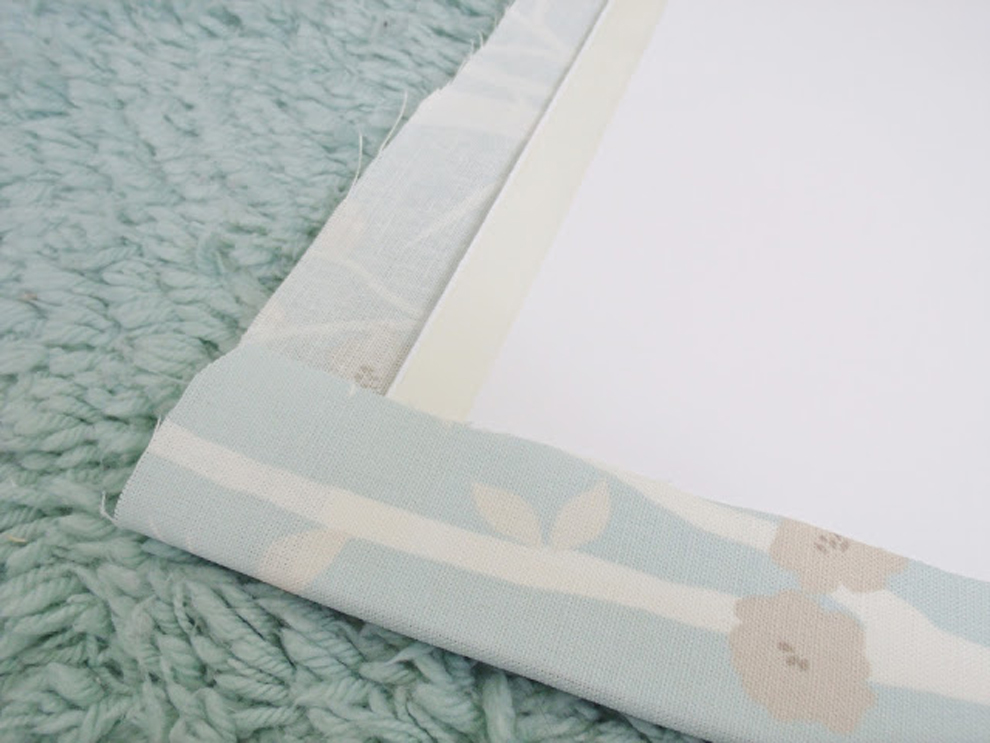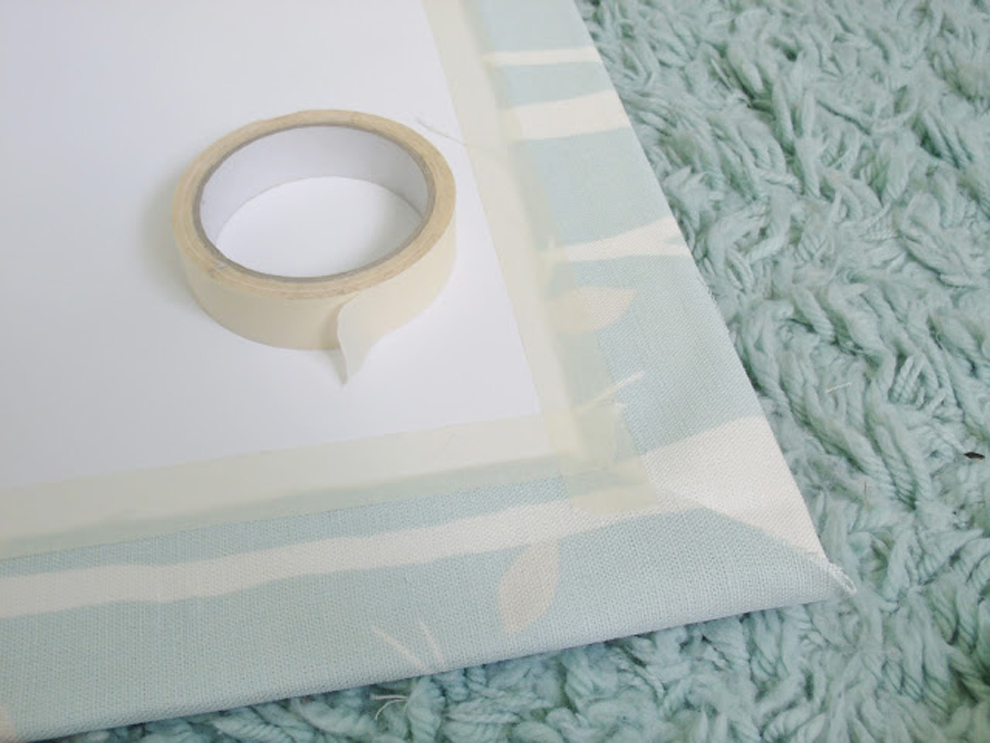 To neaten up the frayed fabric edges, I used masking tape to seal the edges up and secure it all together. I repeated the same process for all the panels, and tried to ensure they were all the correct height. Once they were all complete, I used more double sided tape to secure them to the wall in our living room. I decided they looked just perfect above the sofa, and the duck egg blue shades matched beautifully with our scatter cushions.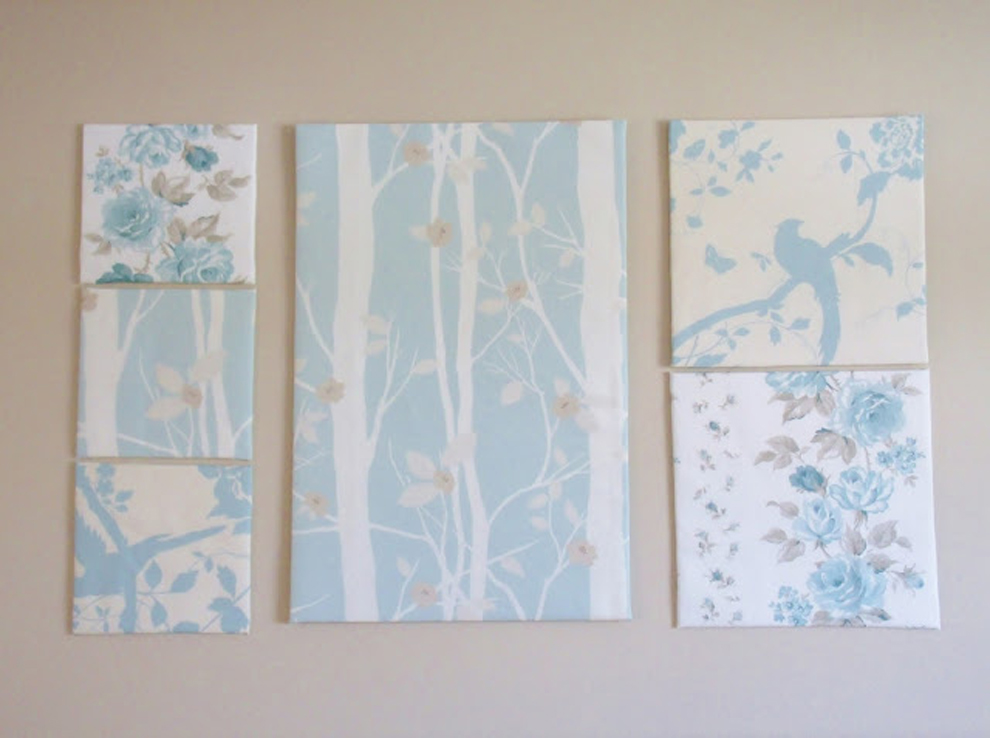 It's so satisfying to have something handmade up on our walls, and it's great to know that it's something unique that can't be bought straight off the shelf. The panels were relatively quick and easy to make too, and I love the fact that you can customize them with your favourite fabrics! I hope you enjoyed my tutorial as much as I did making it!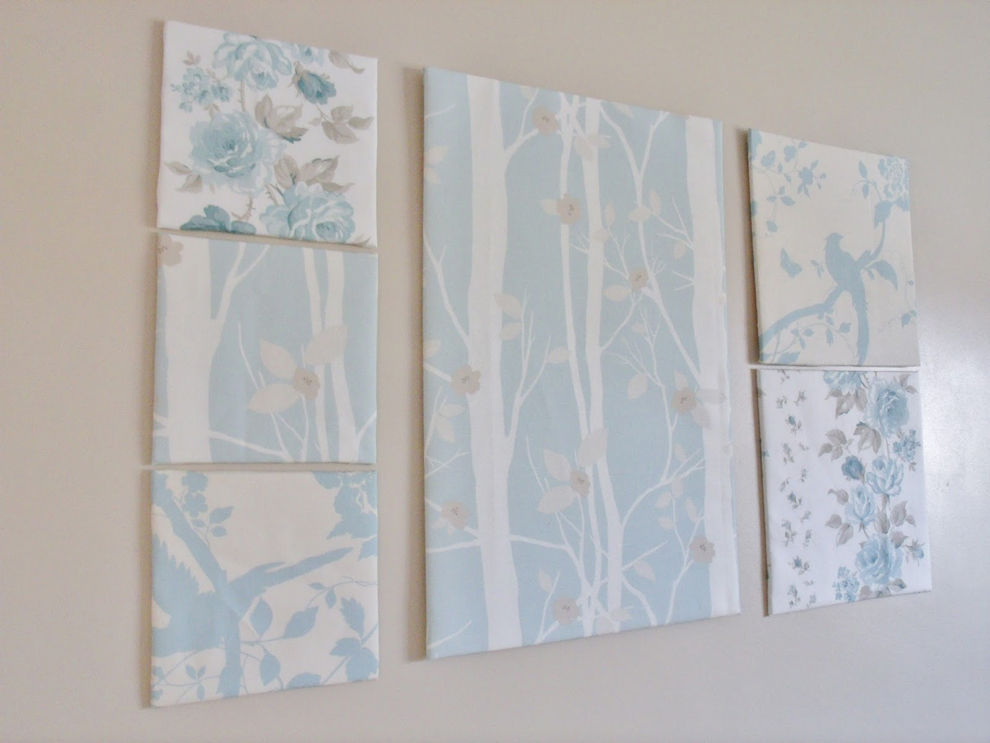 See how super easy it is to add your favourite Laura Ashley prints to your home? We think Victoria's canvases are absolutely gorgeous – what do you think? Tweet us at @LauraAshleyUK and let us know!