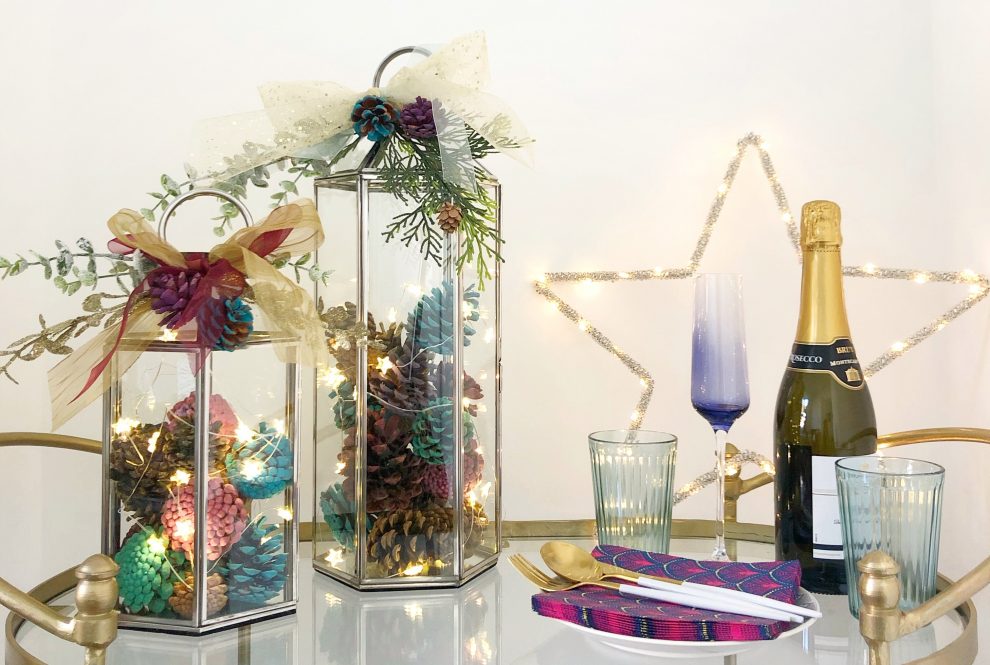 These beautiful christmas lanterns are the perfect decorations to add a warm, festive touch to any corner of the home read more
Add a festive glow to your home this year with this simple Christmas Lantern tutorial by Gemma Gear of That's So Gemma. These decorative lanterns can be displayed above your fireplace, placed by the front door or even used as a decorative Christmas table centrepiece.
For this tutorial, Gemma used two of our popular Ellington Hexagonal Lanterns in chrome. If you already own a set at home, why not give them a bit of a holiday update this year.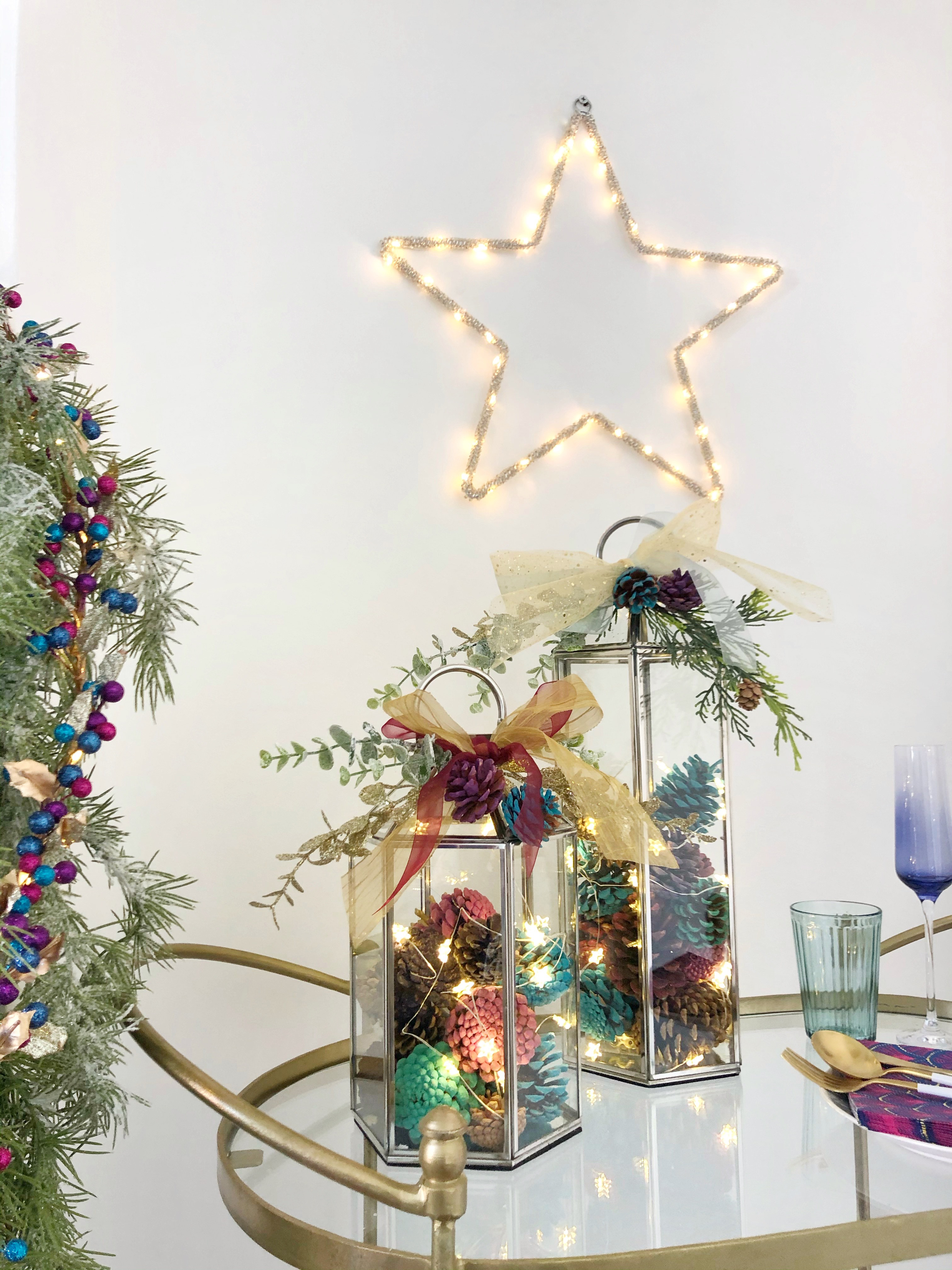 I'm thrilled to be back here on the Laura Ashley blog, especially as I'm very keen to share my latest DIY with you to help get you in the festive spirit. I'm a complete sucker for a good Christmas craft, and I think you're all going to love this!
There's nothing more warming than some festive mood lighting to brighten up your home. During the colder months, it can really change the whole atmosphere of a room. I've got the perfect DIY to add some WOW factor in to your home, to impress the guests, and add some sparkle. Whether you're hosting a party, or relaxing on the sofa in front of the television, this simple yet stylish craft will be the perfect focal point for any occasion over the festive period.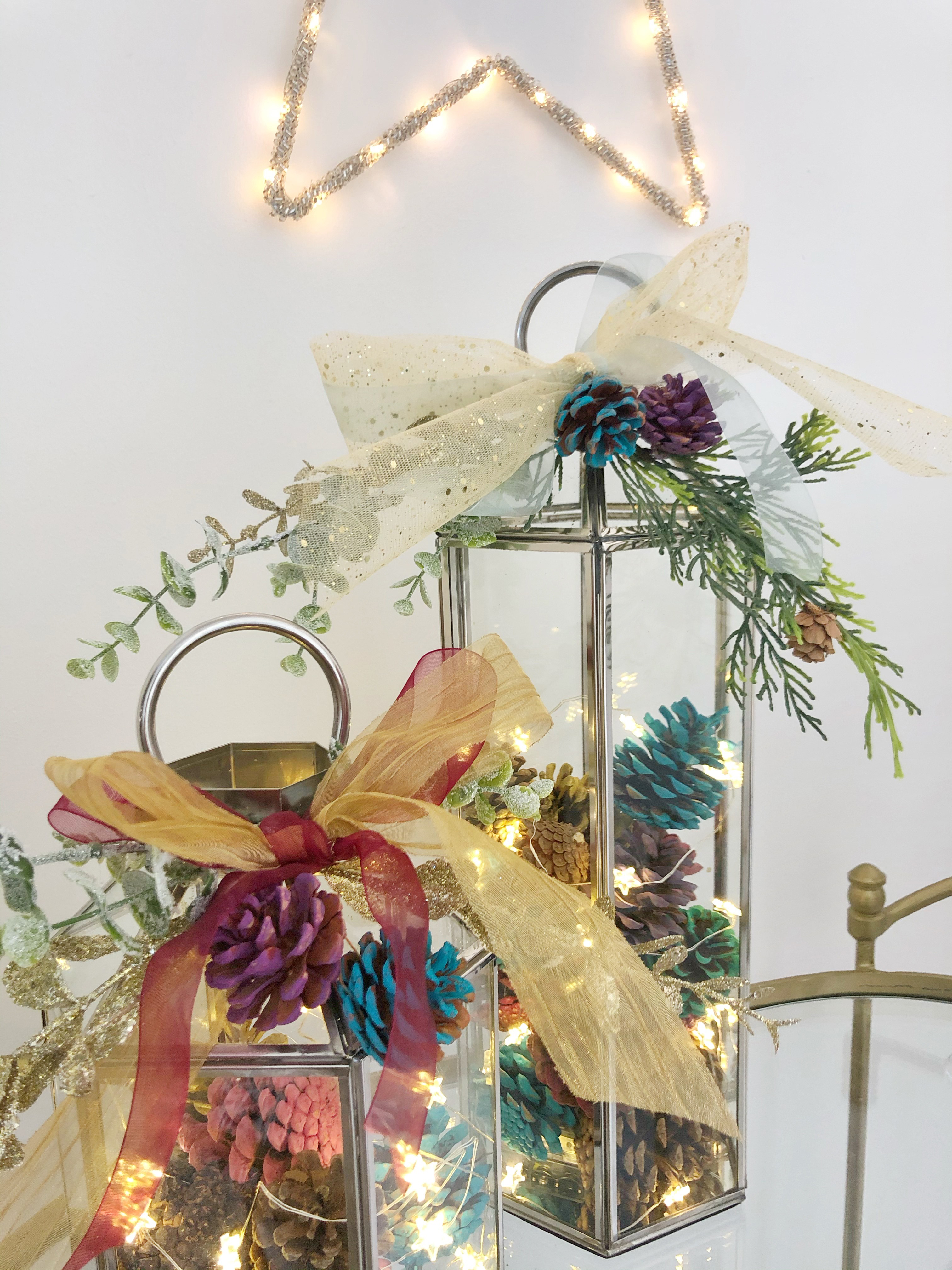 Lanterns are an ideal accessory for any home, and if you're looking for ways to create some mood lighting, they can easily be decorated throughout the year to suit the season. I have two stunning Ellington Hexagonal lanterns in chrome, and have of course been very keen to get them dressed for Christmas. I also have some star wire lights which create a lovely, sparkly light effect. I knew instantly that these would look fantastic displayed inside the lanterns.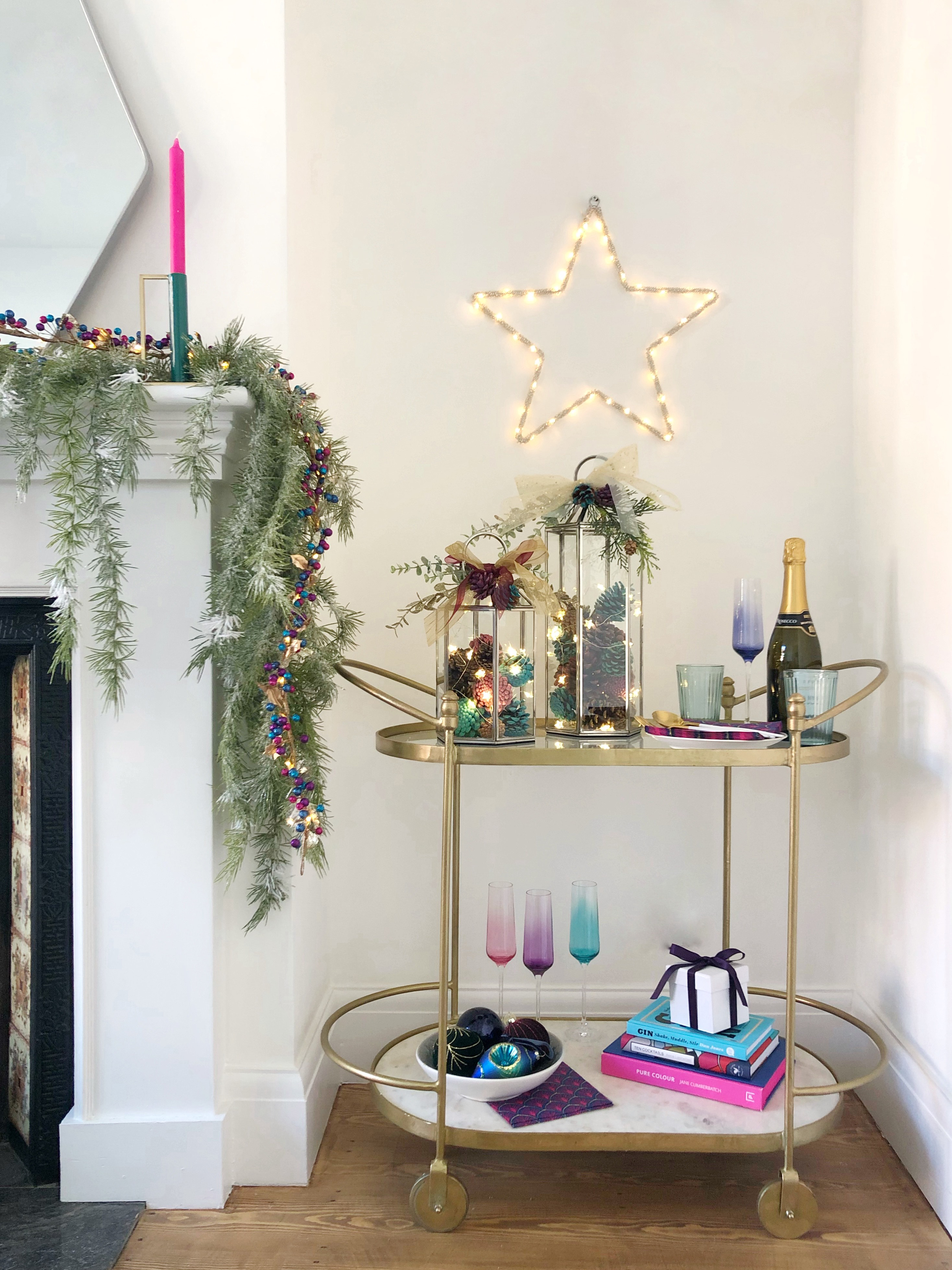 I love the versatility that lanterns can achieve, and as I'm a complete colour lover, I chose to go for a brighter colour scheme. The new Bejewelled Christmas range that Laura Ashley currently stock is the perfect fit for my home, so I used the colours from that collection as inspiration for my lantern decorations.
You can of course decorate your lanterns to any style that suits you and your home. Whether you're a fan of a traditional red and green theme, or want to go bold with gold, the options are endless to experiment with.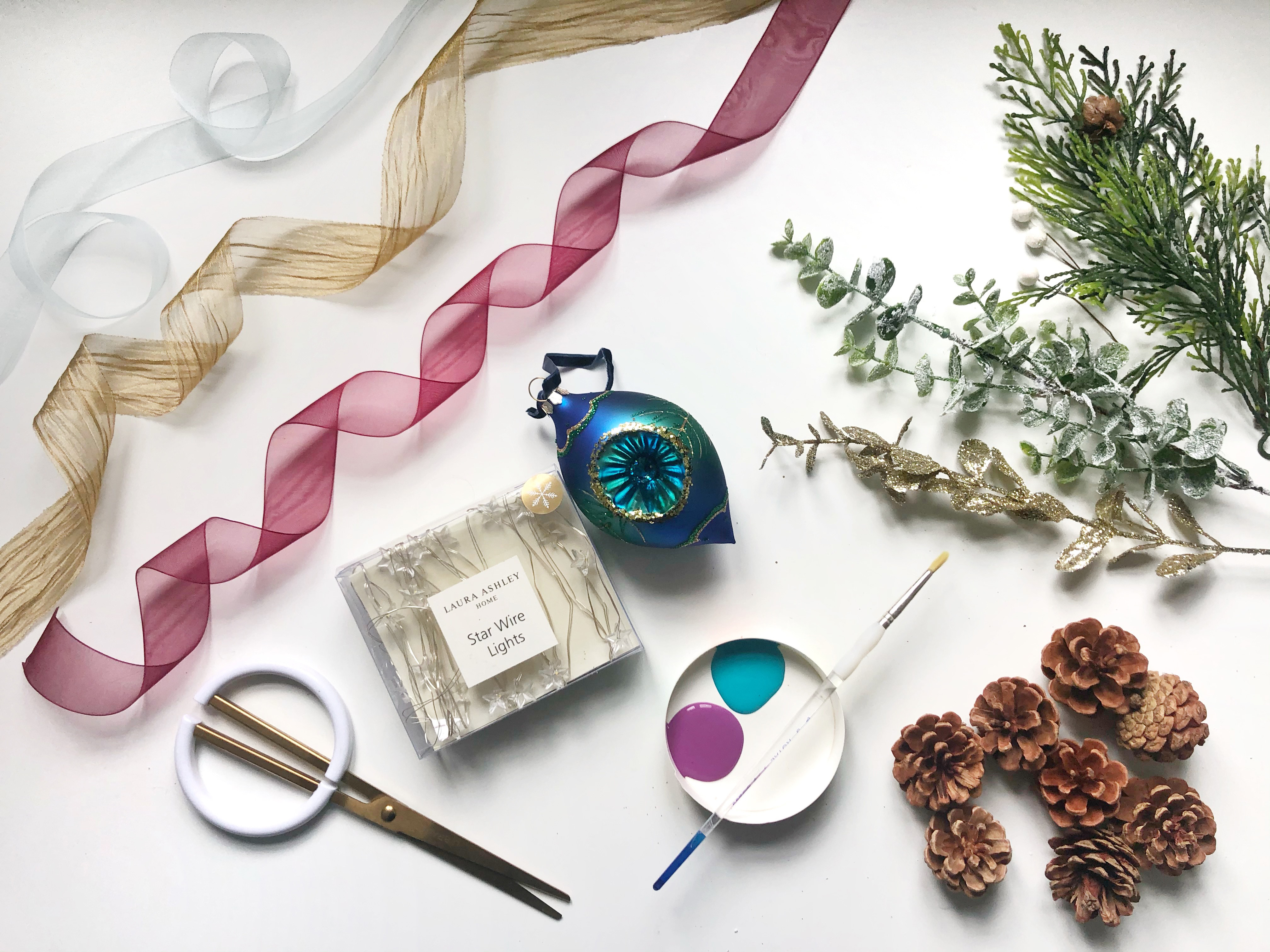 What you'll need
– Selection of Ellington lanterns
– Star wire lights
– Pine cones
– Paint colours of your choice
– Collection of ribbons
– Faux festive spruce's or stems.
– Any additional embellishments of your choice (baubles/berries etc)
How to make a Christmas Lantern
1. Paint a selection of pine cones in your chosen colours and leave to dry for at least 1 hour.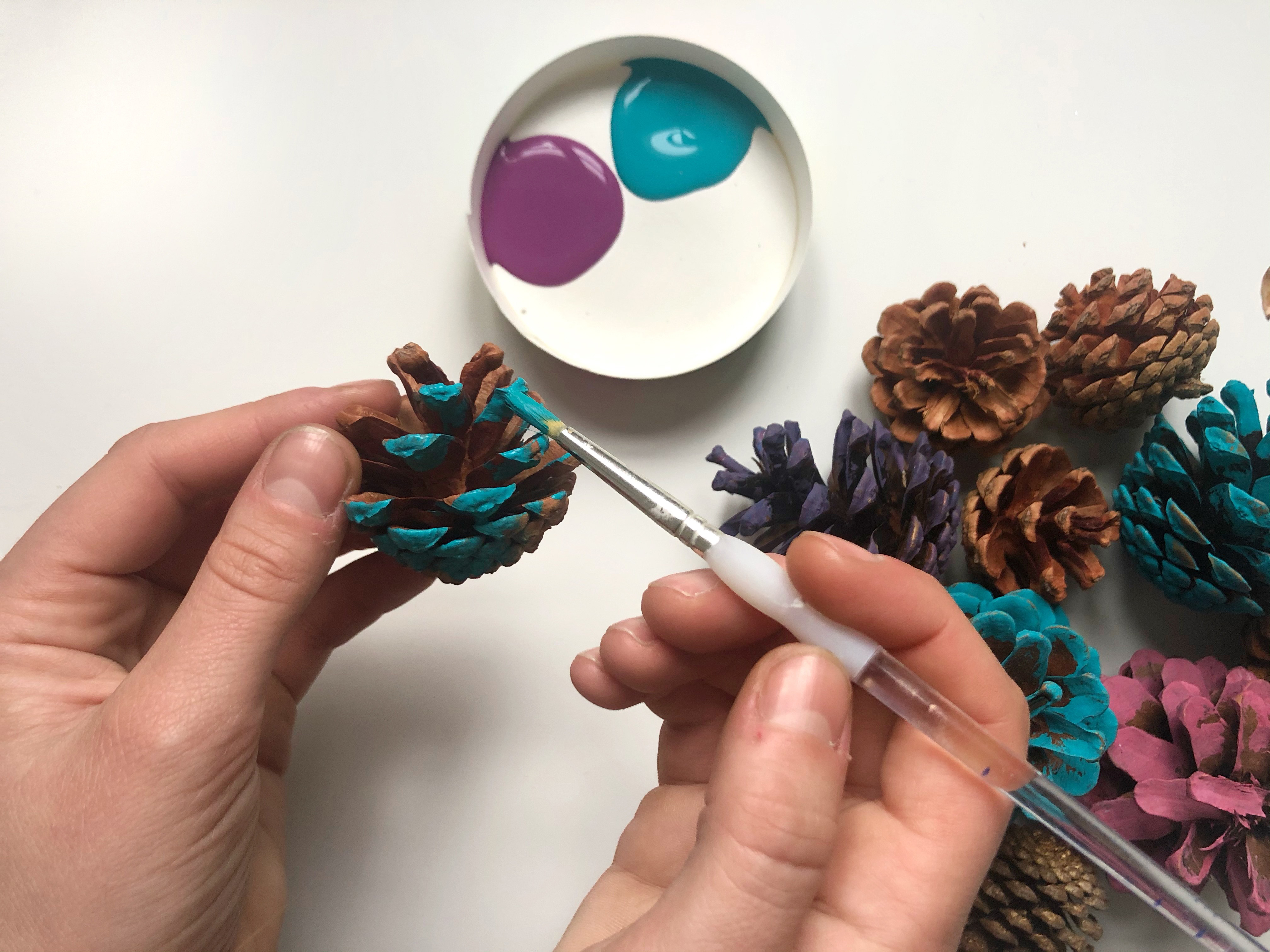 2. Whilst the pine cones are drying, prepare your embellishments and practice how you want to arrange them on the lantern.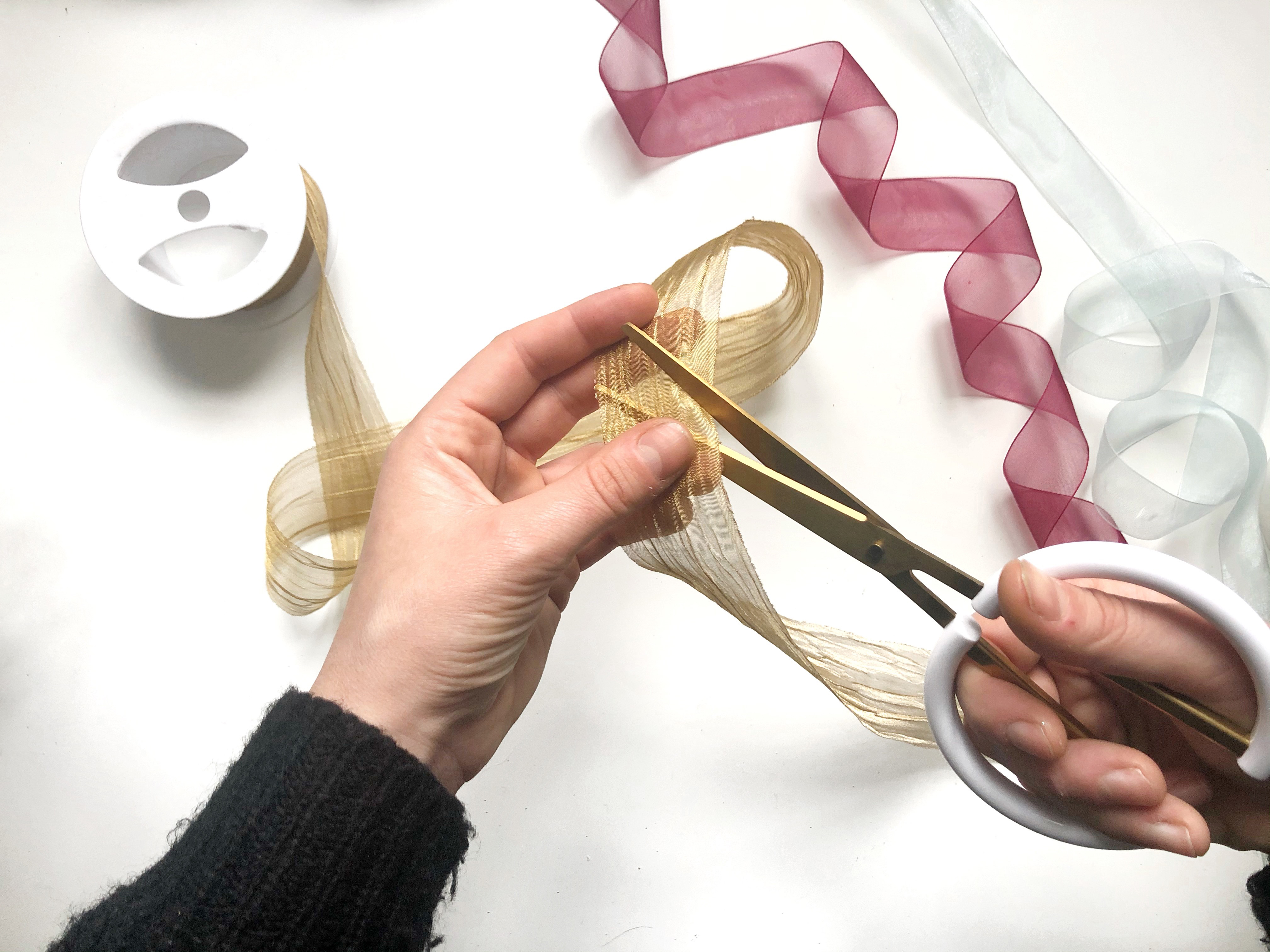 3. Tie your ribbon into a bow around the top of the lantern. Layer different ribbons if you want to use multiple colours.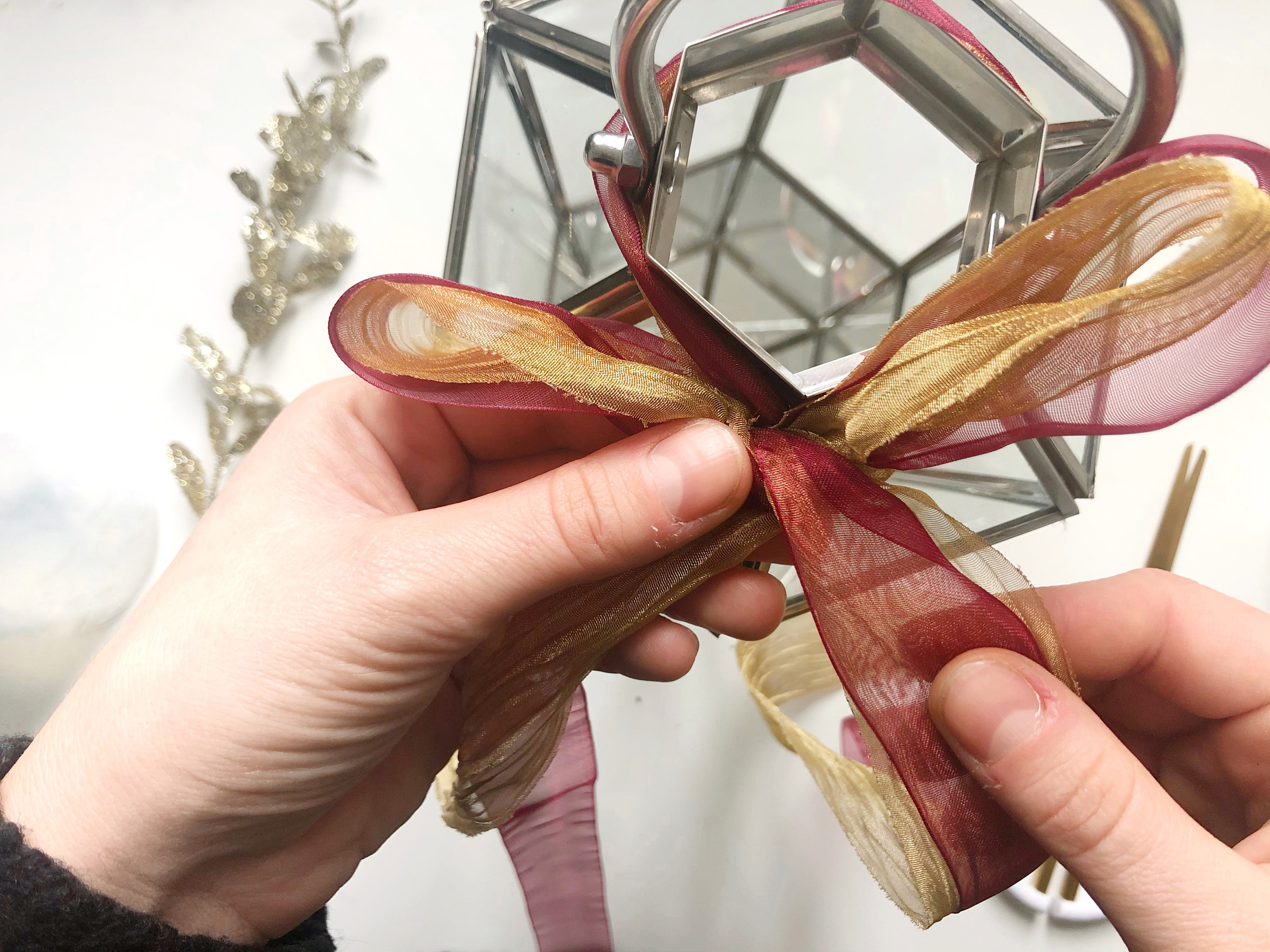 4. Attach your faux festive stems by tucking them under the ribbon. Wrap the stem behind the lantern so that it is hidden.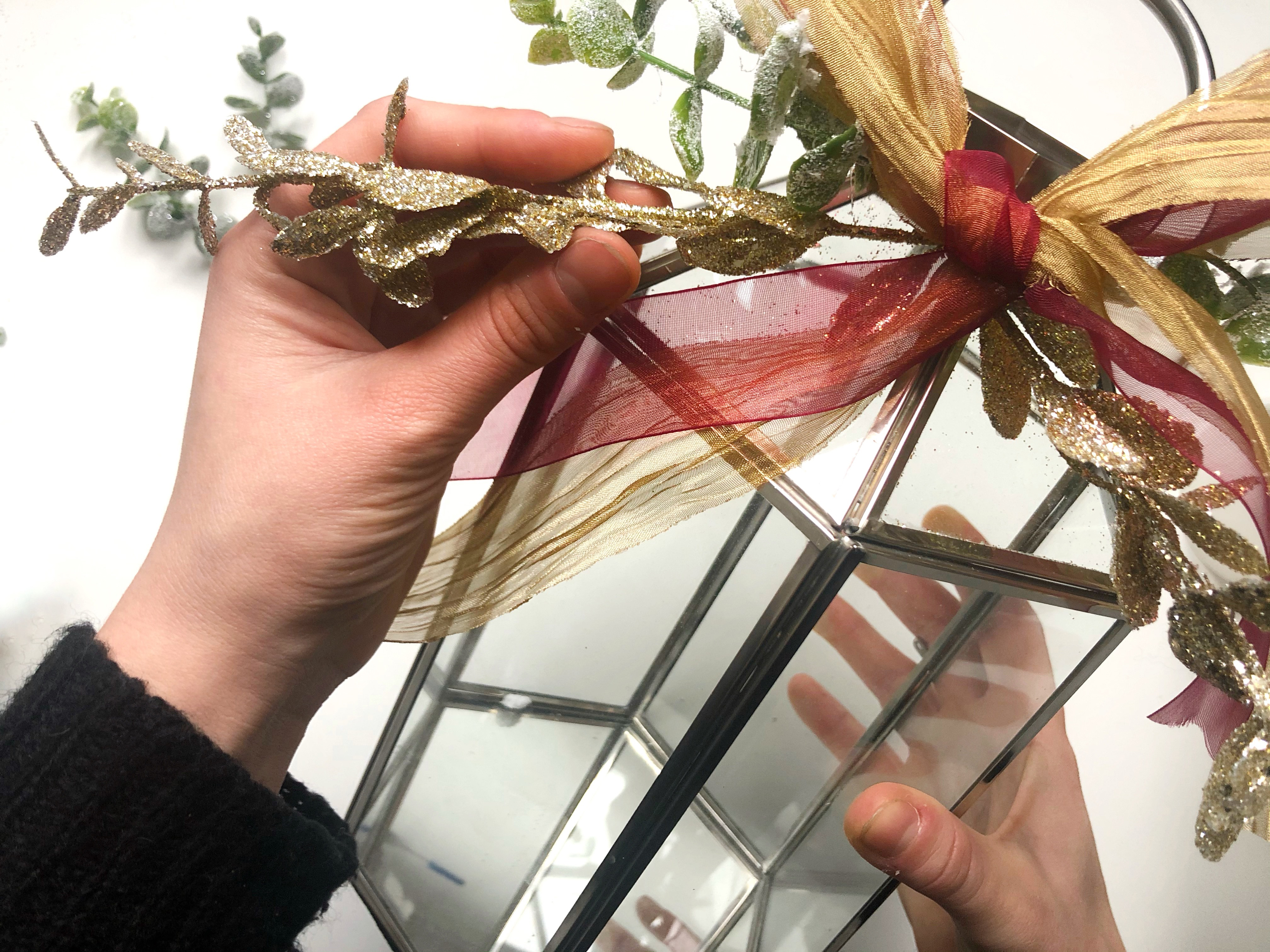 5. Once the pine cones have dried, arrange them neatly inside the lantern with some star wire lights scattered amongst them.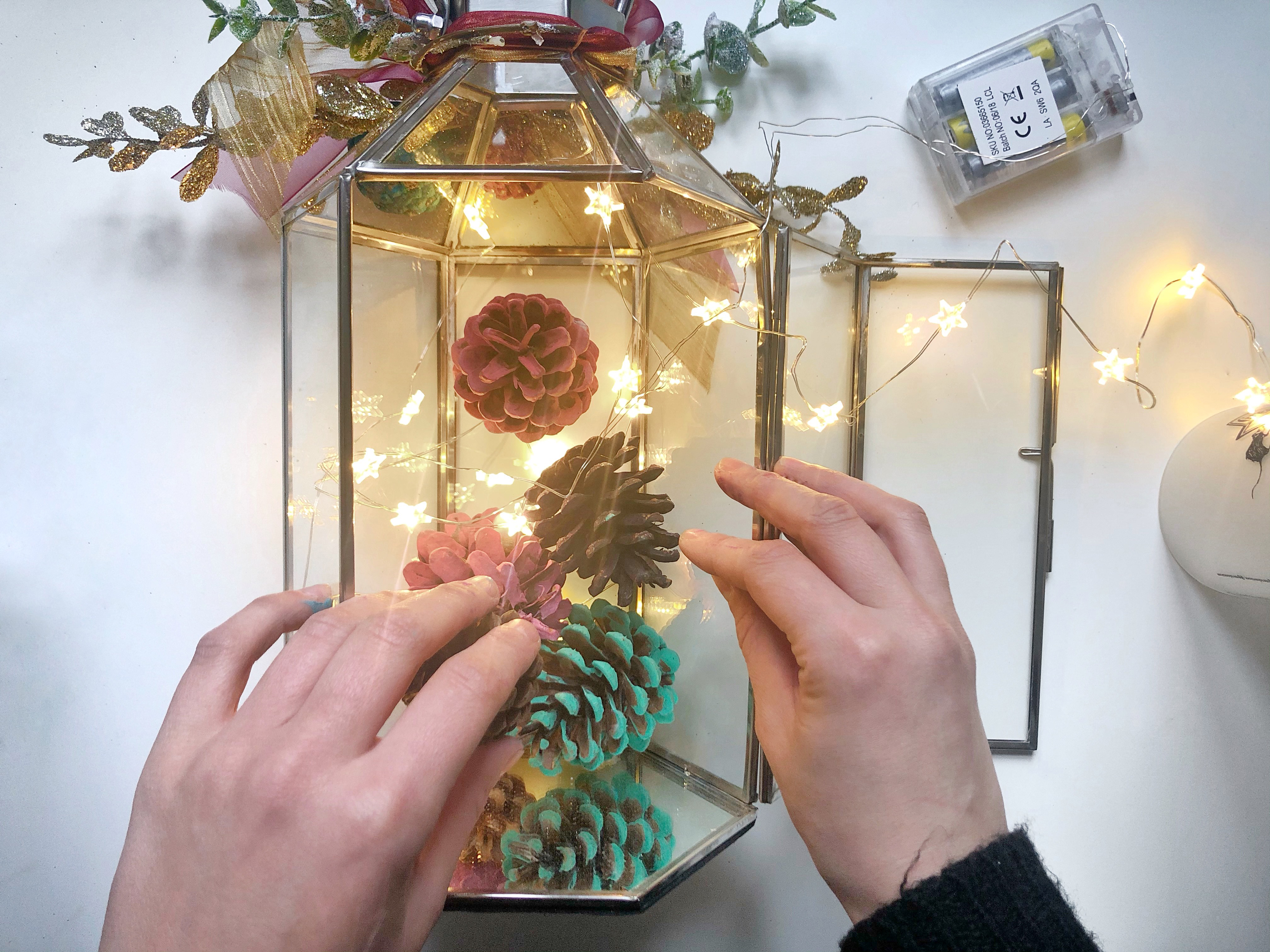 6. Close the lantern securely so that the pine cones can't escape, and enjoy your new festive lantern from afar.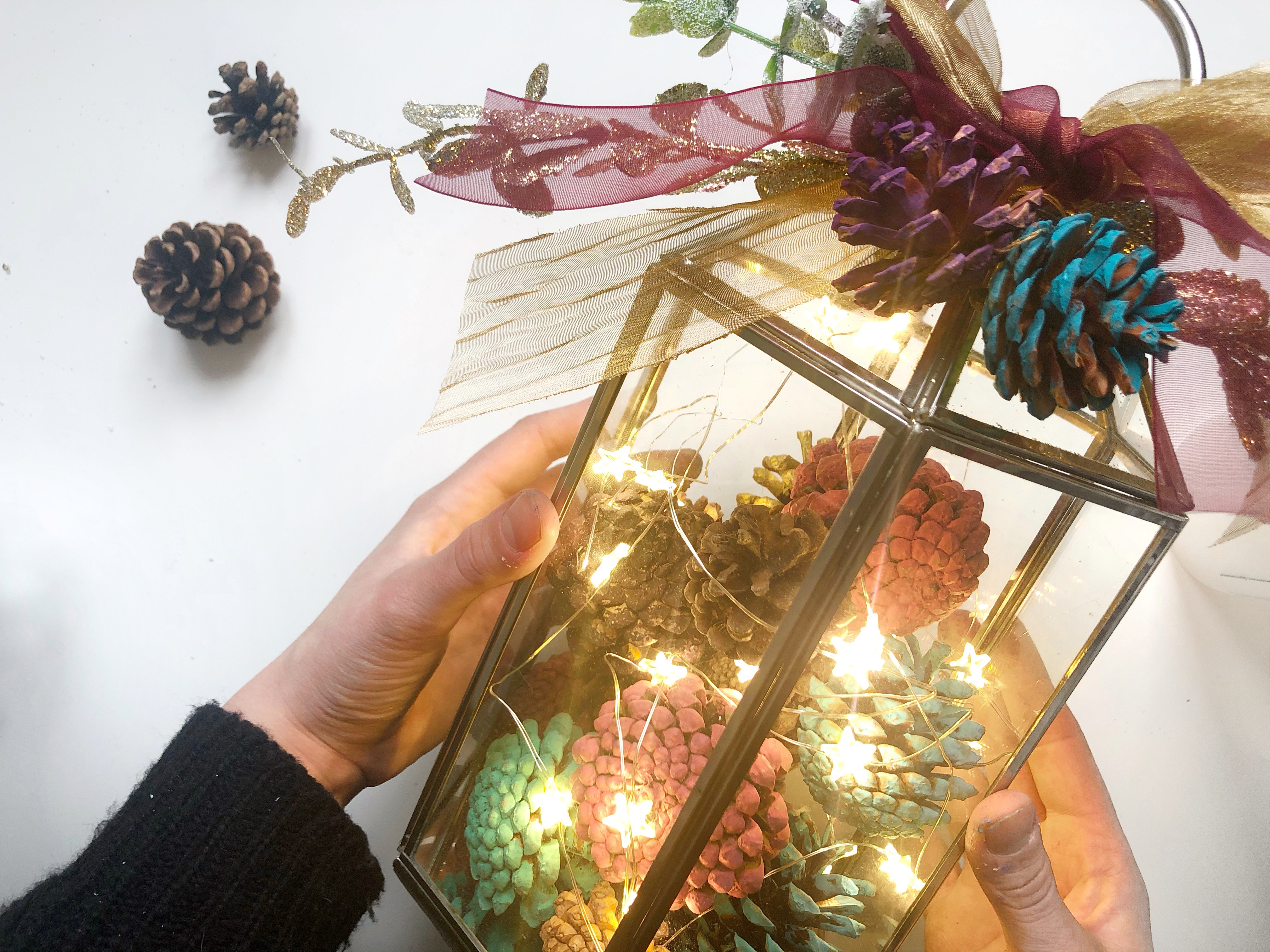 Voila! Your festive lantern is complete. The best thing about them is that they can easily be displayed throughout different rooms in the house. They look perfect propped up on a drinks trolley, down by the side of the fireplace, or used as a table centrepiece. You can even display them by your front door, ready for when you greet your visitors.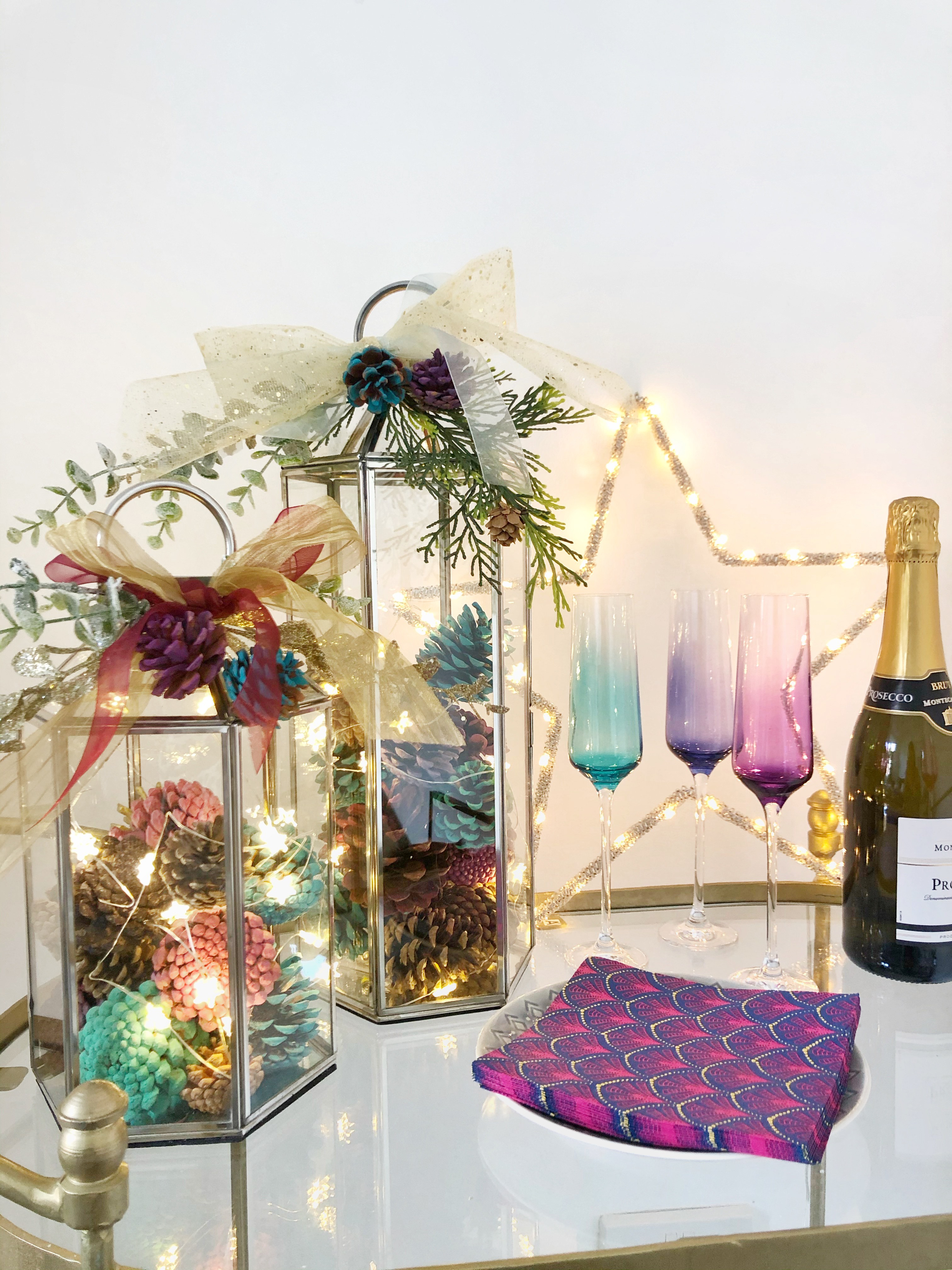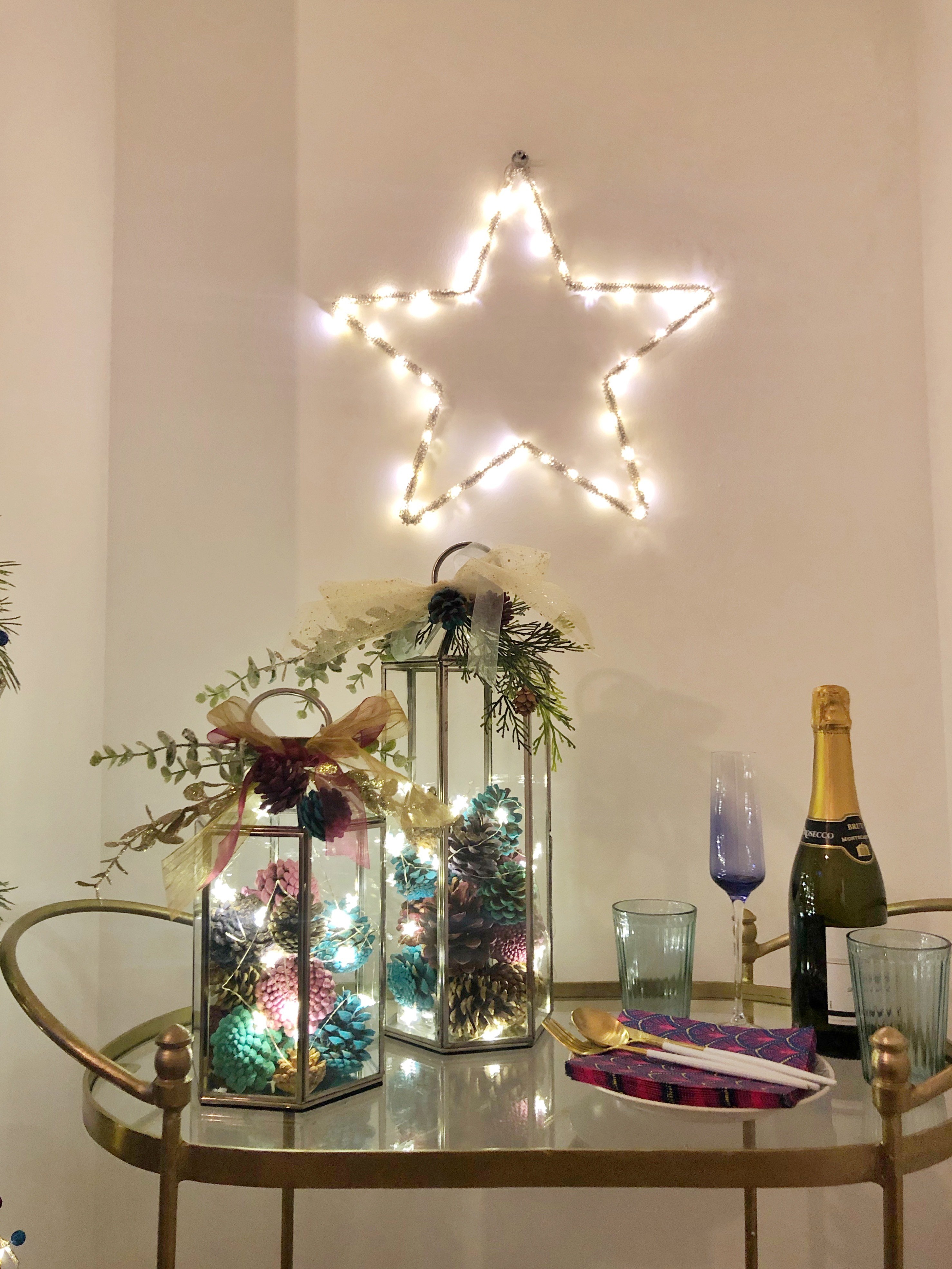 This tutorial was made in collaboration with Gemma Gear of That's So Gemma. Gemma used our Laura Ashley Christmas Range to style her lanterns.
Would you like to try your hand at making this Christmas lantern at home this festive season? Let us know in the comments below.