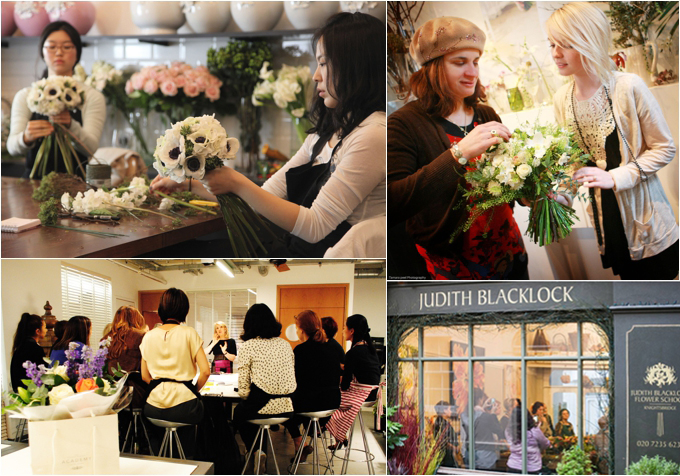 Looking to master a new skill in 2013? How about signing up for a floristry class? read more
Ever fancied yourself as a budding floristry virtuoso? Or just want to learn how to arrange beautiful blooms in your home? Rona Wheeldon from the flower-inspired blog Flowerona gives us an overview of flower schools in the UK. Starting off with London (watch out for the a round-up on the rest of the UK later in the month) here is her round-up of the best… 
Signing up for a Paula Pryke flower course back in 2006 was such a life-changing experience for me.  It set me off on a floral journey which now sees me writing my flower-inspired blog Flowerona full-time. And I wonder what would happen if you decided to take a floristry class this year?
Kicking off with London here is a selection of wonderful flower schools in the UK…
Enjoy!
COVENT GARDEN ACADEMY OF FLOWERS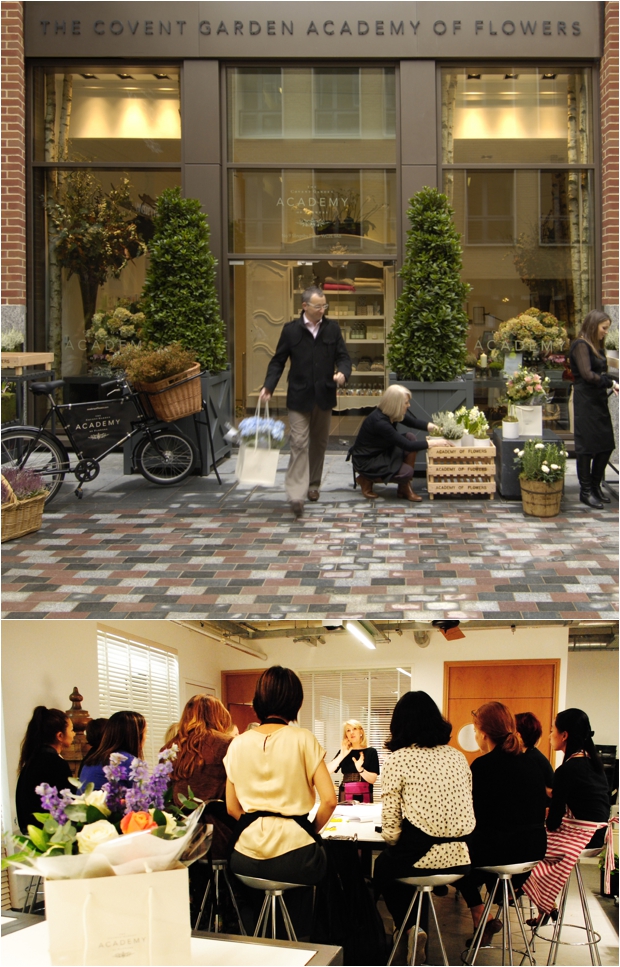 Run by Gillian Wheeler, the Covent Garden Academy of Flowers offers a wide range of floral design courses and is based right in the heart of Covent Garden.
As well as one day and evening courses covering a variety of themes and seasonal subjects, they also have longer courses which explore all the tried and tested floristry techniques, alongside innovative and cutting edge ideas.
Whether you are 18 or 80, are seeking to start a career in floristry or simply enjoy playing with flowers in the home, they have a course for you… from a one day 'Table Arrangements for Entertaining' course to a thirty week 'Classic Flower Design' course.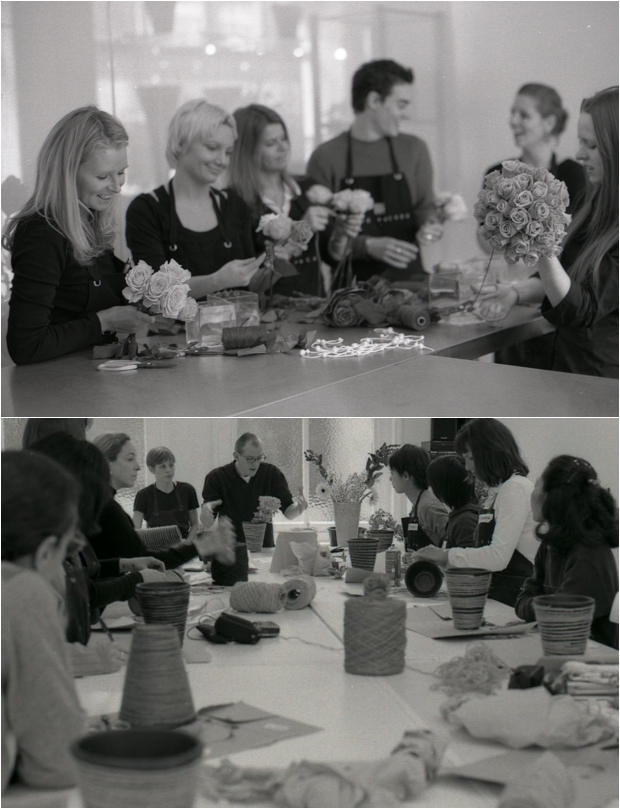 Situated in the heart of London's Marylebone Village, the Jane Packer Flower School run a large variety of floral classes.
They believe that arranging beautiful flowers is a skill that can be fun too!
So recognising this, they've developed a range of classes which include one hour, half day and full day 'Experience' classes which are designed for the novice and fun seeker.
And for those people who'd like to learn the basics as well as those wishing to build on existing skills, they have a range of 'Professional' courses from three days to four weeks.
JUDITH BLACKLOCK FLOWER SCHOOL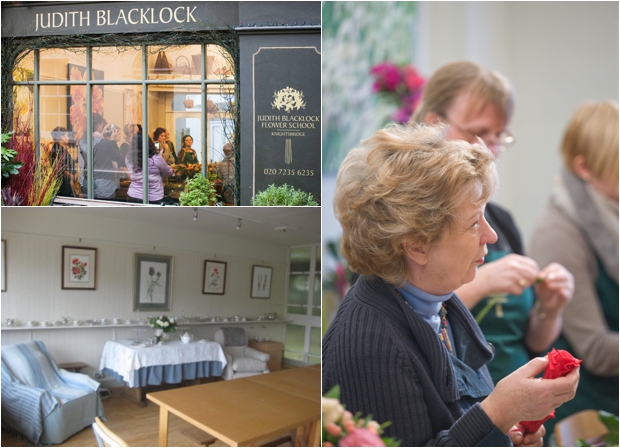 Courses to suit all timetables and requirements are held at the Judith Blacklock Flower School, which is located close to Knightsbridge.
The courses range from one-day flower design workshops to a diploma in floral design, plus a new online professional floristry course and a two-week Business of Floristry course…the latter two are ideal for those who would like to start a career in floristry.
The timetable is packed with fun courses teaching the following topics: wedding flowers, seasonal flowers, hand-tieds, flowers in a vase, church flowers, parties and events, amongst many others.
The school's classroom at New Covent Garden Flower Market is even fitted out with a Laura Ashley chair and throws!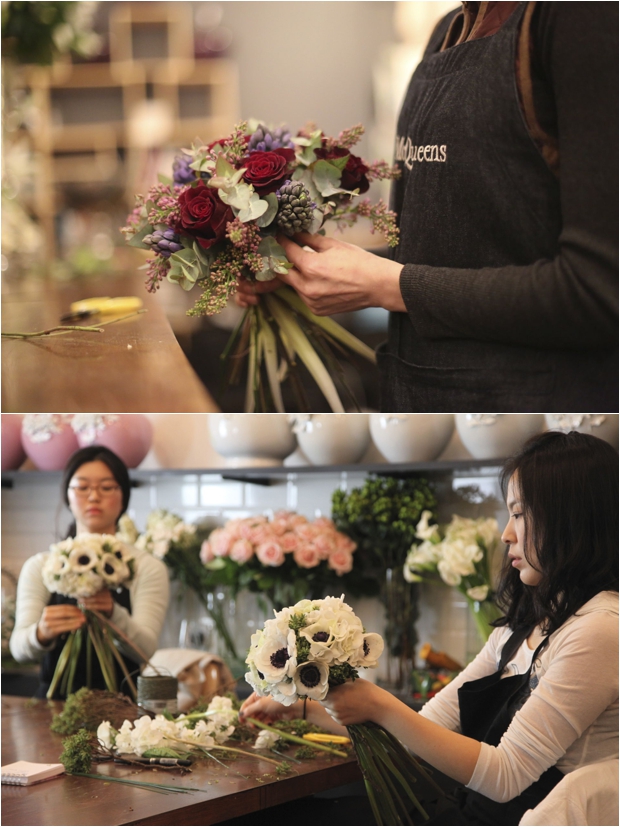 The McQueens Flower School is situated within the flagship store in Old Street.
It's innovative series of floristry courses, which are run by Luis da Silva and Duncan McCabe, are suitable for a range of abilities and ambitions, from the professional florist looking to acquire the latest skills through to the enthusiastic beginner.
The school offers 4-week vocational courses plus a two-day wedding flowers and one-day courses which include hand-tied bouquets and tablecentres.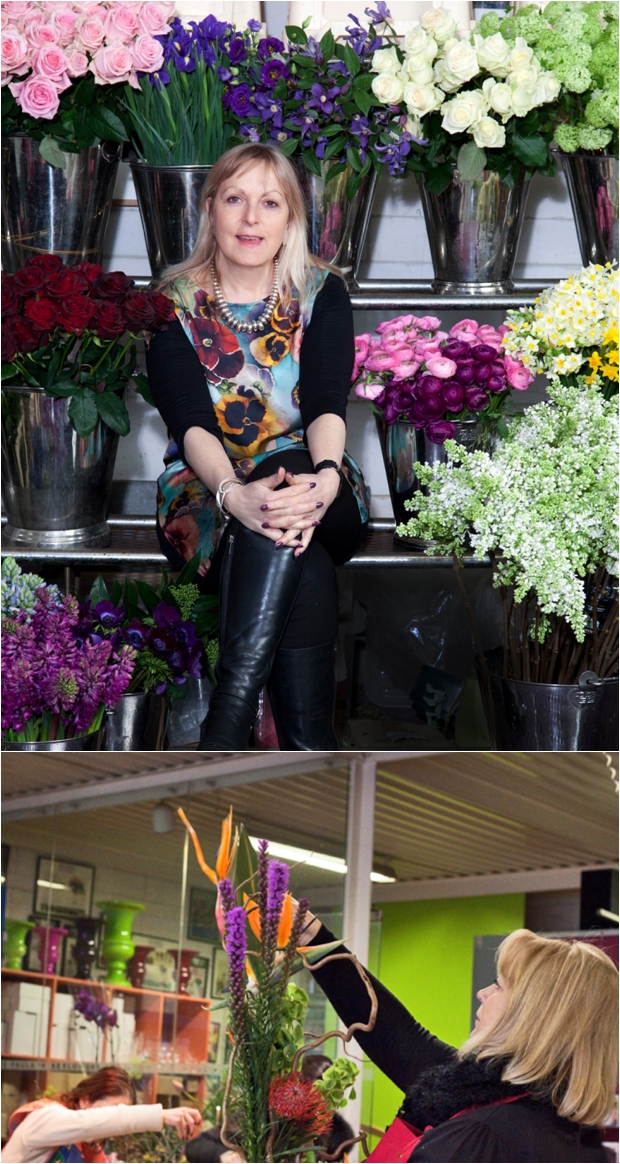 The Paula Pryke Flower School in Islington attracts a wide range of people. 50% of students have little or no experience but they would like to change career or perfect their skills just as a hobby.
The rest are generally students of floristry from around the world or individuals who already work with flowers, but would like to hone their skills and learn new things.
The common theme is that most of the students who attend Paula's courses are fascinated by her wonderful use of colour.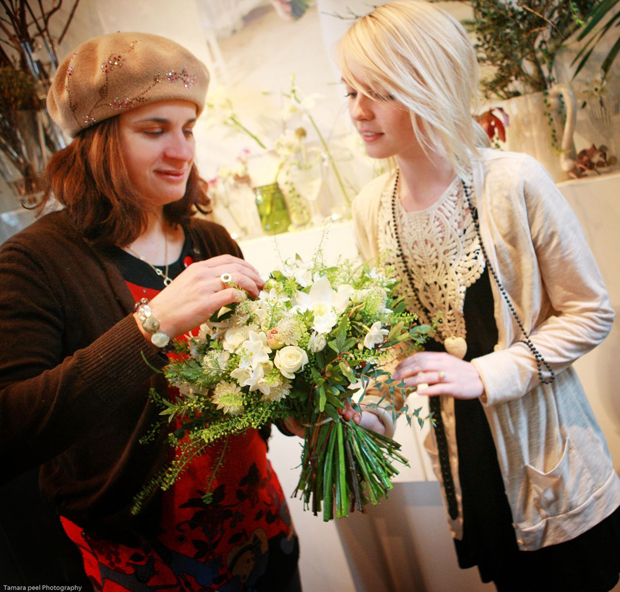 A school for professional and amateur florists and arrangers alike, the Zita Elze Design Academy in Kew attracts students from all over the world, all eager to learn more about her inspirational approach to flowers and design in one of the many courses on offer.
In addition to longer in-depth courses, there are one-day creative workshops to design Flowers for the Home, Hand-Tied Bouquets and a range of seasonally-themed courses.
Zita's ground-breaking approach to design by emotions produces exquisite results.
Have you been to any great flower schools in London? Tell us about them below or tweet us @LauraAshleyUK