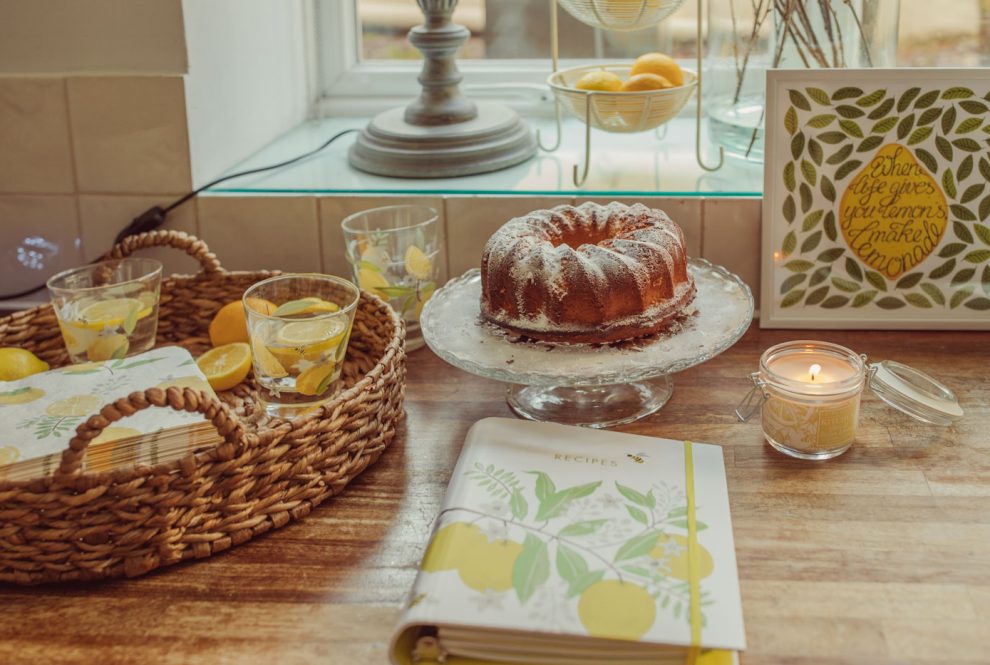 Sara Quaglia shares a family-friendly cake recipe to try now read more
January and February are my least favourite months of the year as I just can't deal with the cold. During these months I love to be at home, wrapped up in cosy clothes and decorating the house for spring. I like to change our fireplace mantel for Valentine's Day first and then later add pastel colours everywhere for Easter.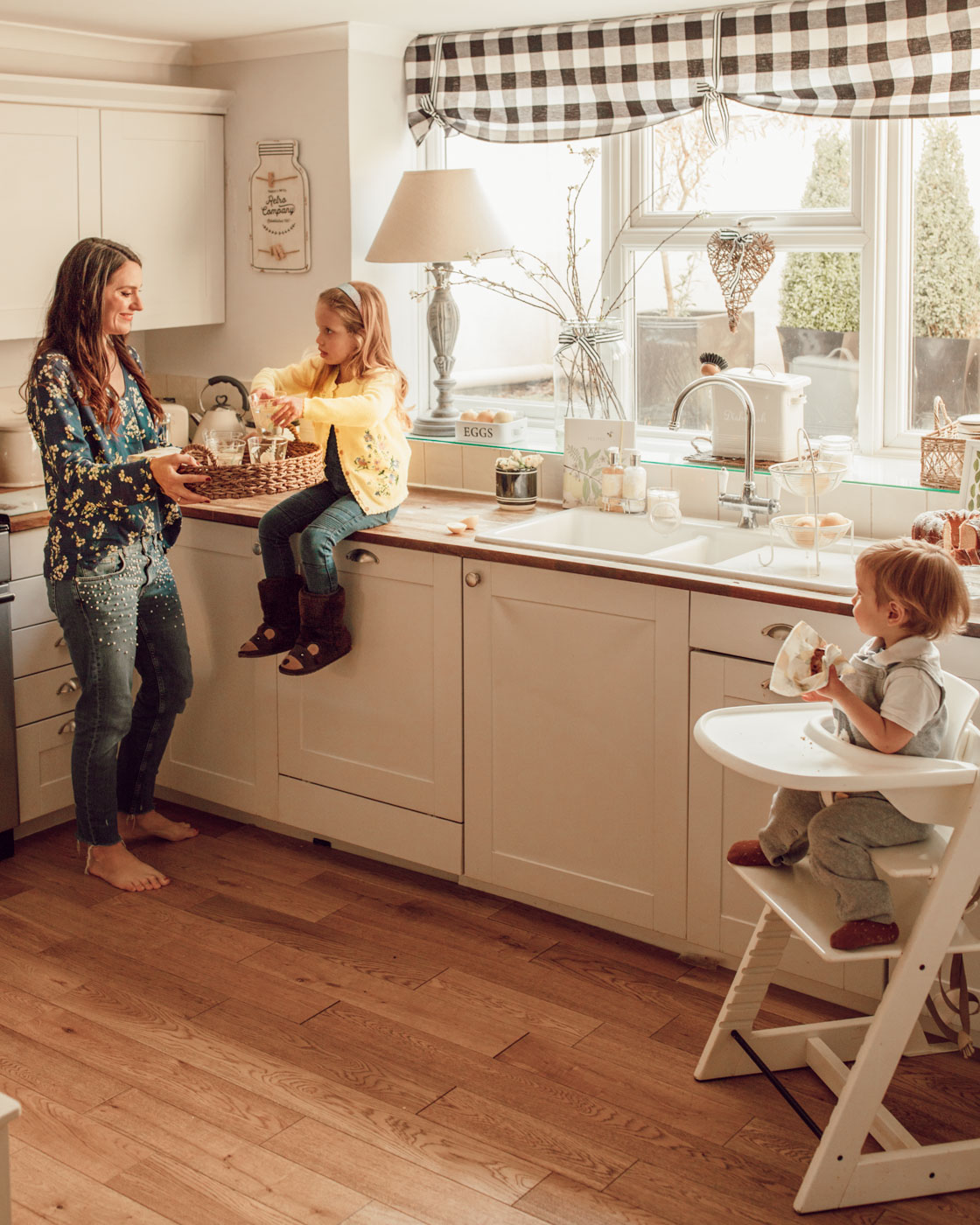 In my home, spring starts as soon as you can find the first £1 bunch of daffodils in the supermarket. That's "THE SIGN". It's then time to prepare the house for the best season of the year; when flowers blossom everywhere and you know summer is just around the corner. So yellow is definitely THE spring colour and I love to lighten up the darkness of these months. This year, my love for decorating with yellow was helped a great deal by my forever favourite Laura Ashley, as they had a lemon inspired kitchen range which just oozes spring. Sometimes I believe that they anticipate my taste somehow (ha!)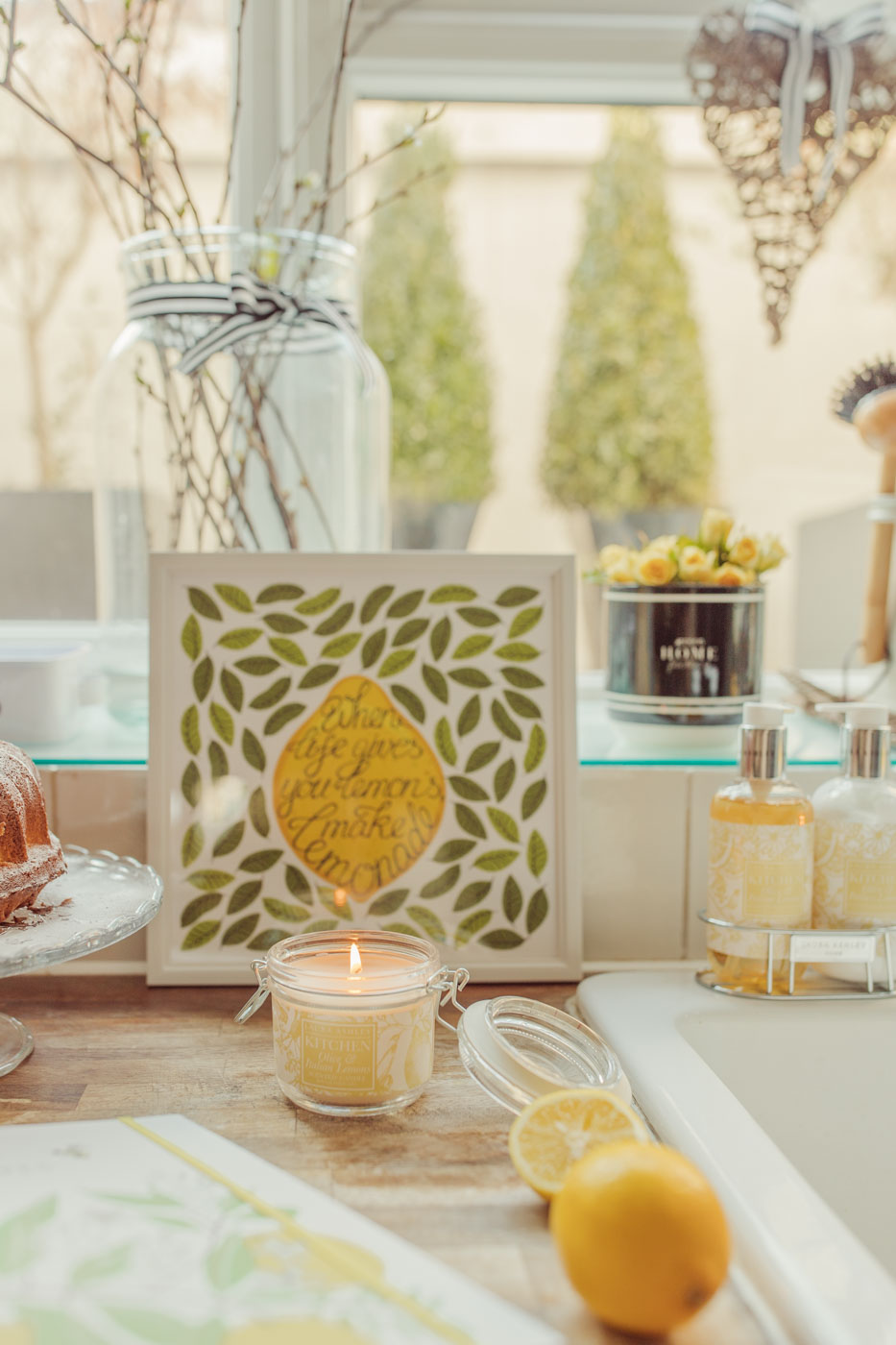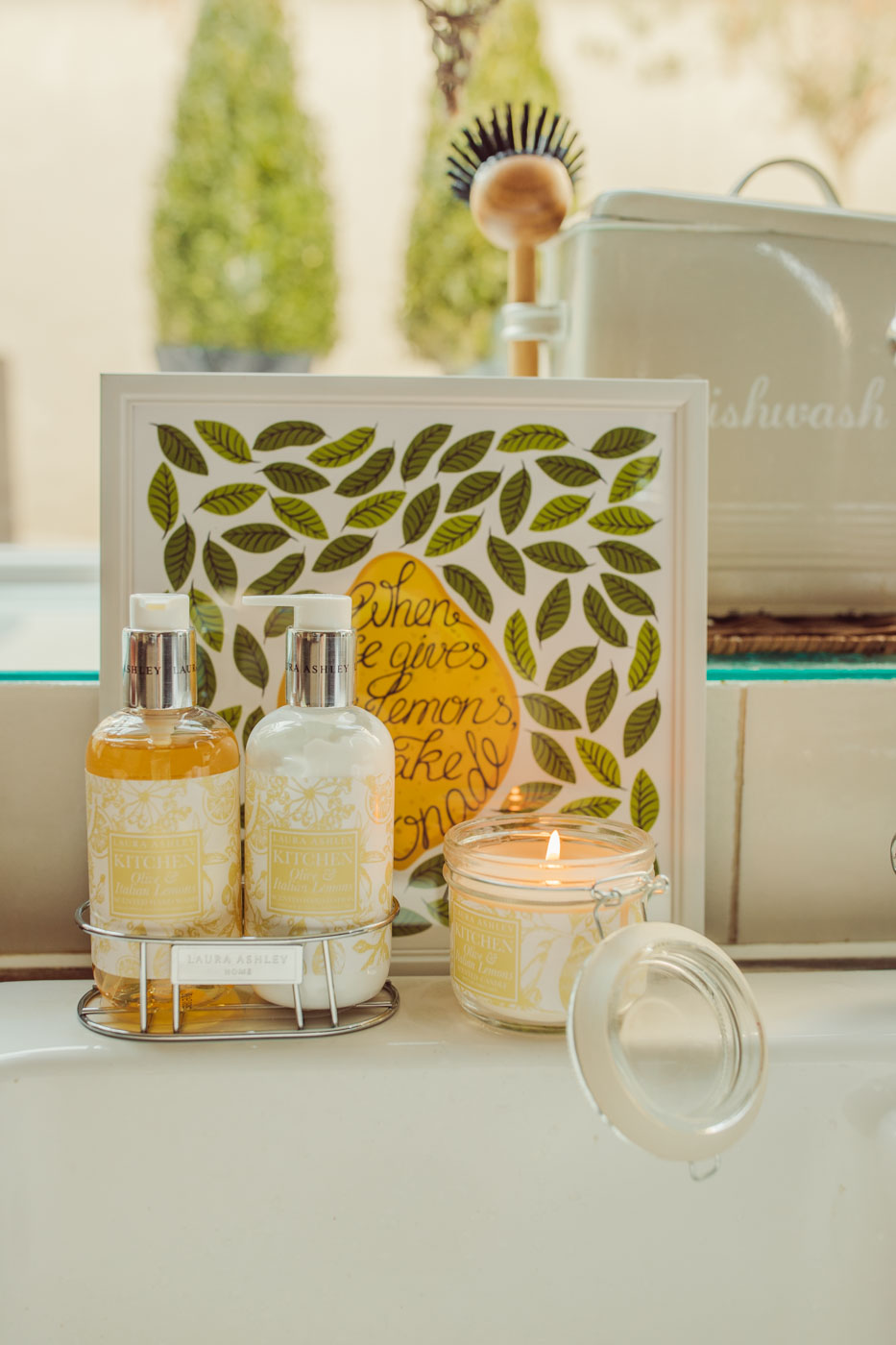 Just a few items are enough to light up my kitchen and make ready for the months to come. As always, I had to get one hand wash set for my basin: they are so pretty and handy as I always have awfully dry hands and having a lotion well in sight makes me remember to use it. This time I went for the Olive and Italian Lemons scent which I've paired with the matching candle, they smell so good and they are perfect to get rid of those stinky kitchen odours you can get while cooking.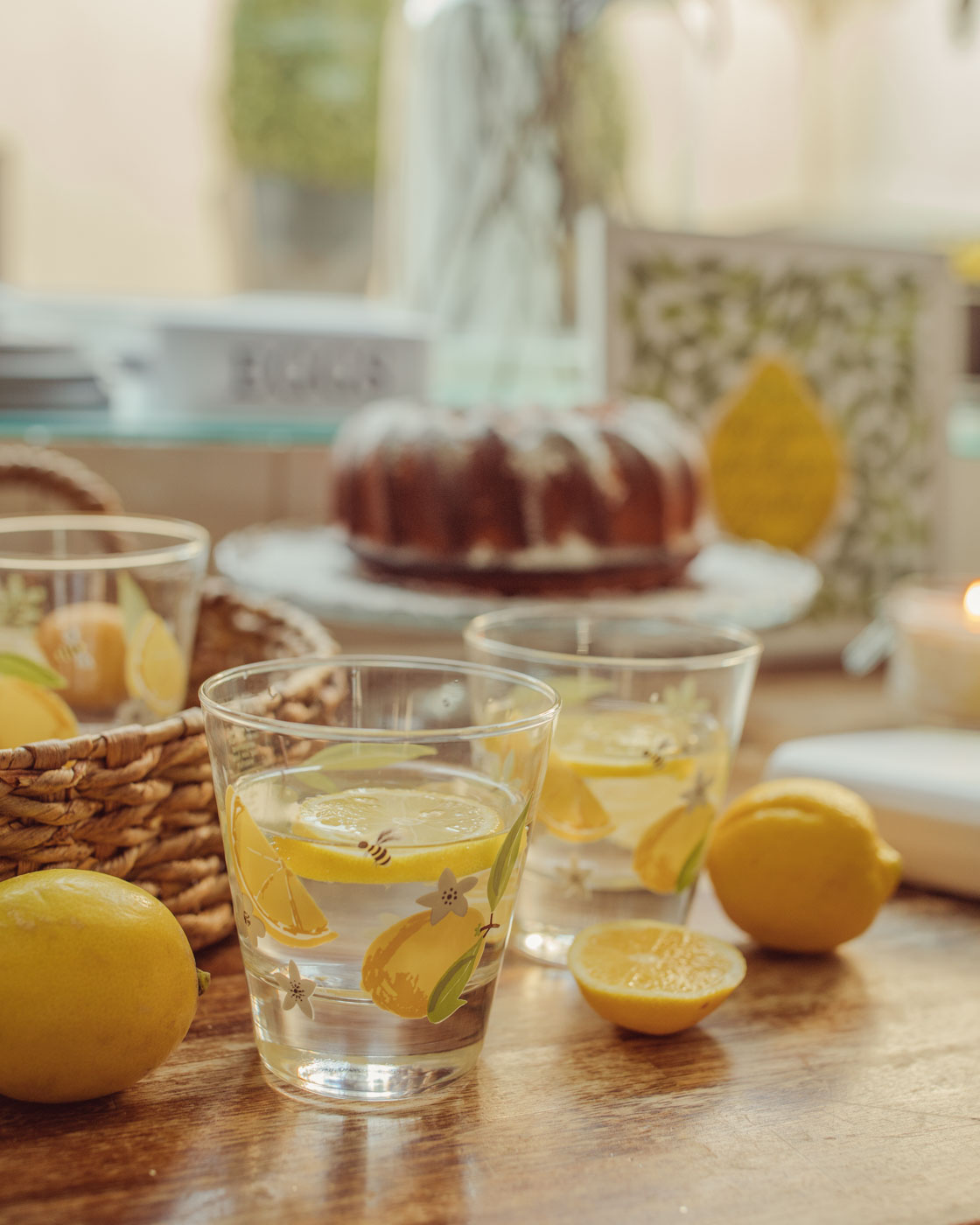 I also needed new water glasses (they seem to disappear in our house) and the Lemons tumblers are super cute; you can set up an impressive table with them while using matching paper napkins. I obviously could not leave the Lemon Recipe File aside: I love to keep a recipe diary in my house as it reminds me of the time when I was little and my mum used to write all the cake recipes in a diary.
Last but not least, as I'm obsessed with serving trays. I instantly knew that I had to have the Water Hyacinth round tray: it's so cute! I use it as a centre piece on the table and I placed a vase of daffodils inside: super cute!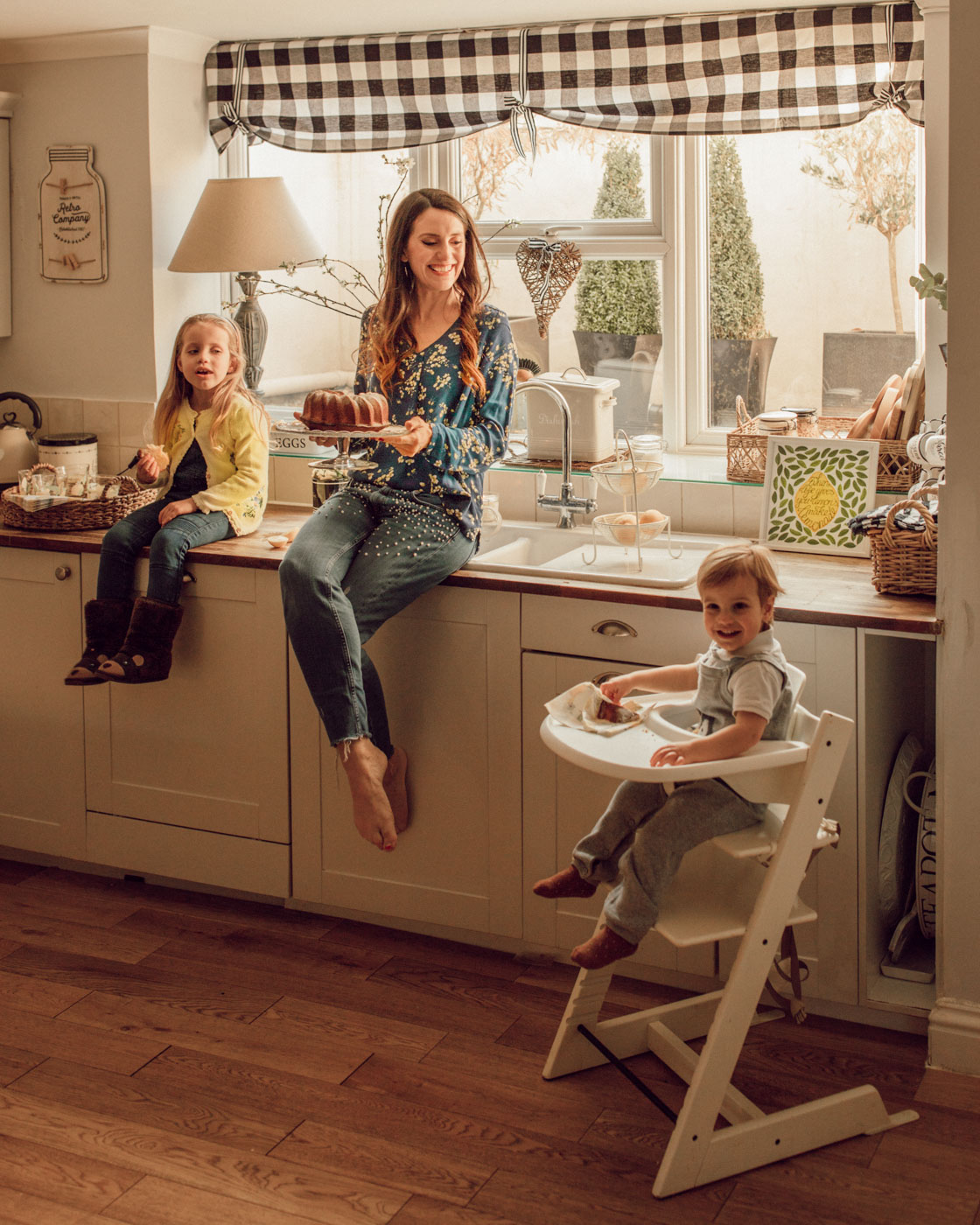 Due to my laziness (I admit it) we spend a lot of cold afternoons at home baking a cake with the kids is always the best solution to keep them busy for a little while. Everyone has fun and we get some yummy treats too, totally a winning situation!
I wanted to try to make a lemon cake for a while now as I really love them so I've put the kids to work and we baked a delicious lemon bundt cake.
INGREDIENTS
400g brown sugar
6 medium eggs
250g plain flour
50ml fresh lemon juice
1 lemon, zested
250 g butter, softened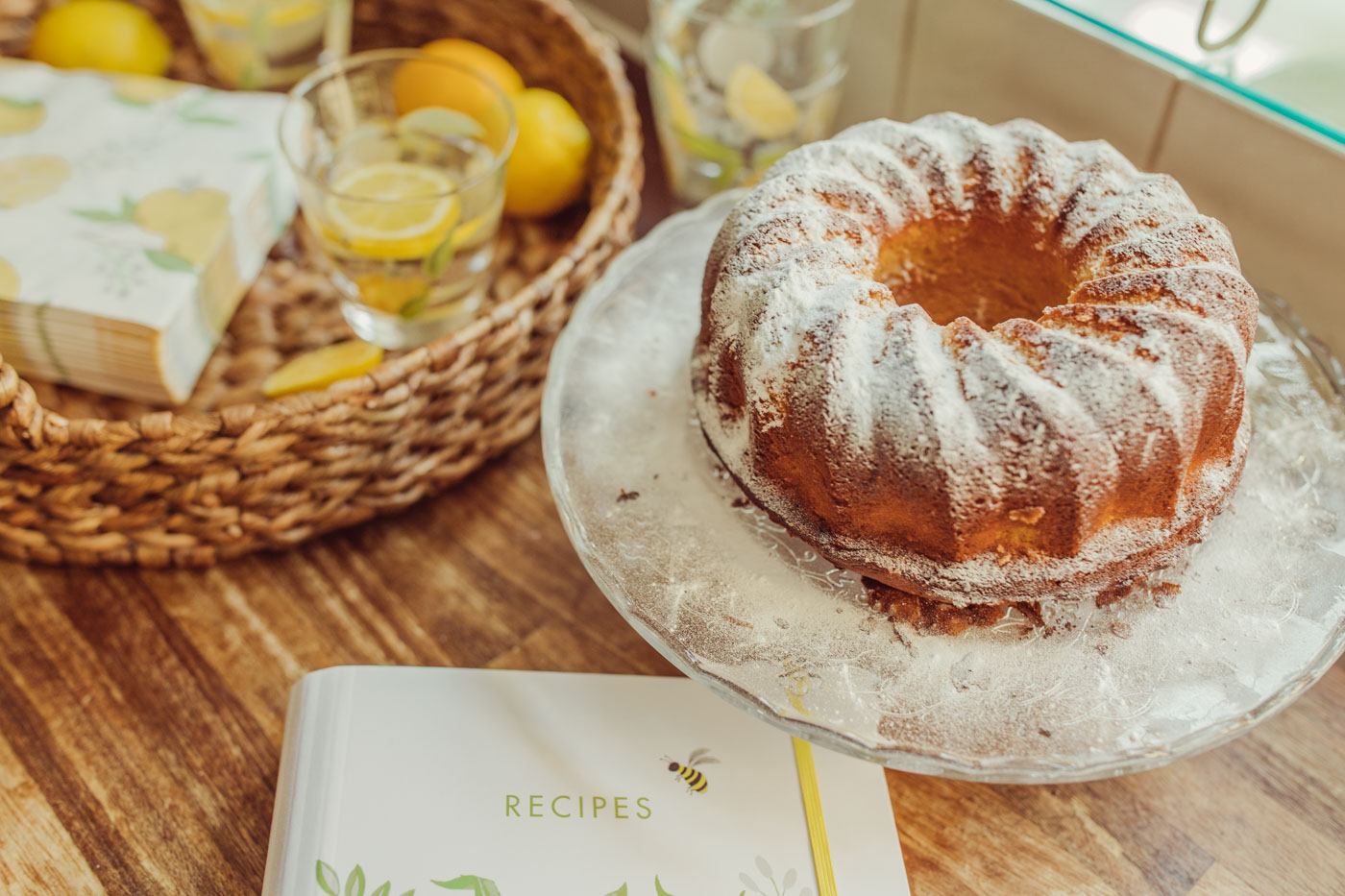 METHOD
Preheat oven to 160 C and grease a Bundt cake tin with butter (I've used a silicon mould and they are super easy!)
Beat the butter and the sugar with an electric mixer in a large bowl until light and fluffy.
Add the eggs one by one, alternating with flour, blend very well before adding the next egg.
Add the lemon juice and zest into the flour mixture and blend with a spatula until all the batter is smoothly combined.
Put the batter into the cake mould. Bake for about 45 to 55 minutes. Enjoy your lemon bundt cake with a cup of English Breakfast tea.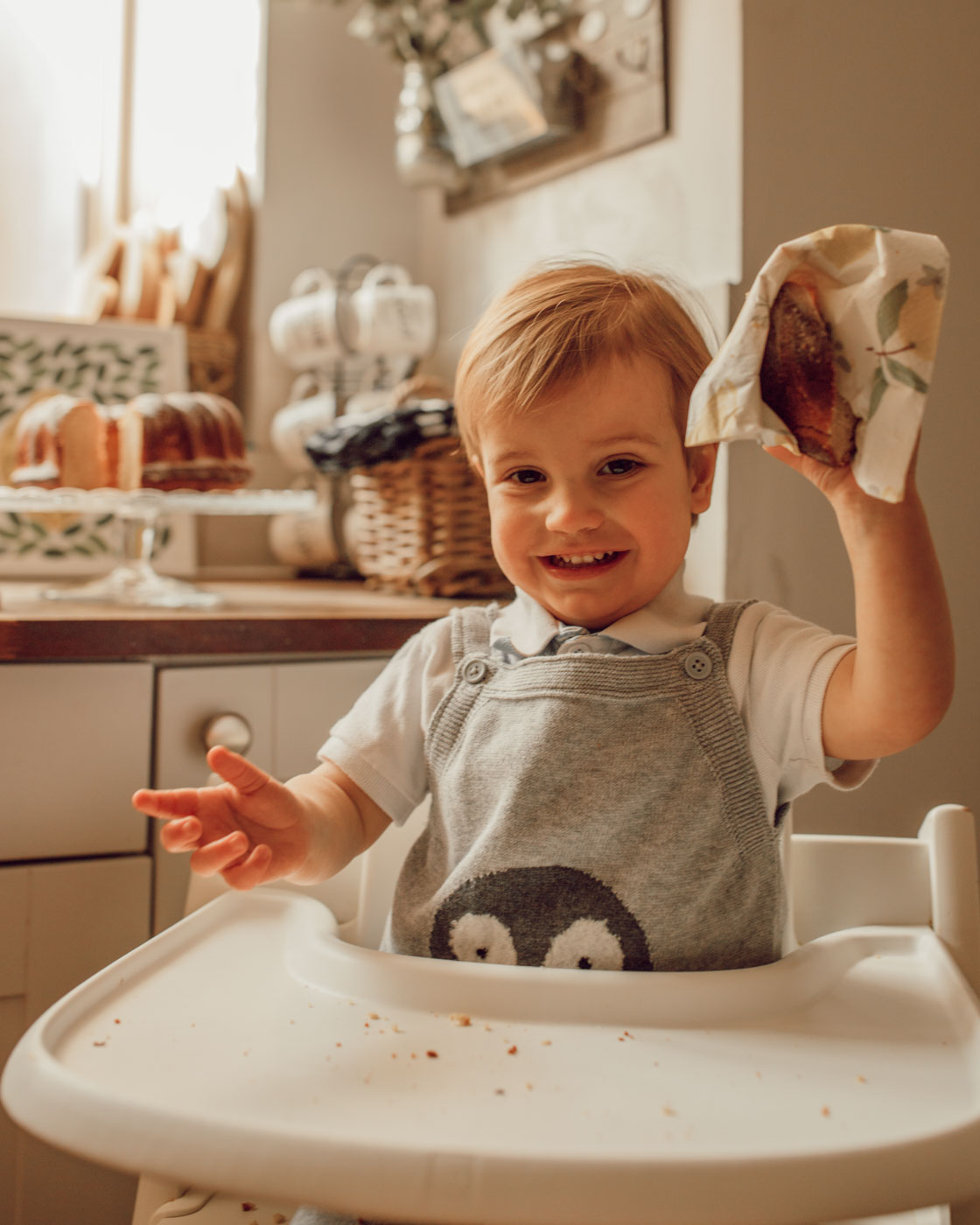 What will you have with your lemon bundt cake this weekend? Let us know in the comments below!