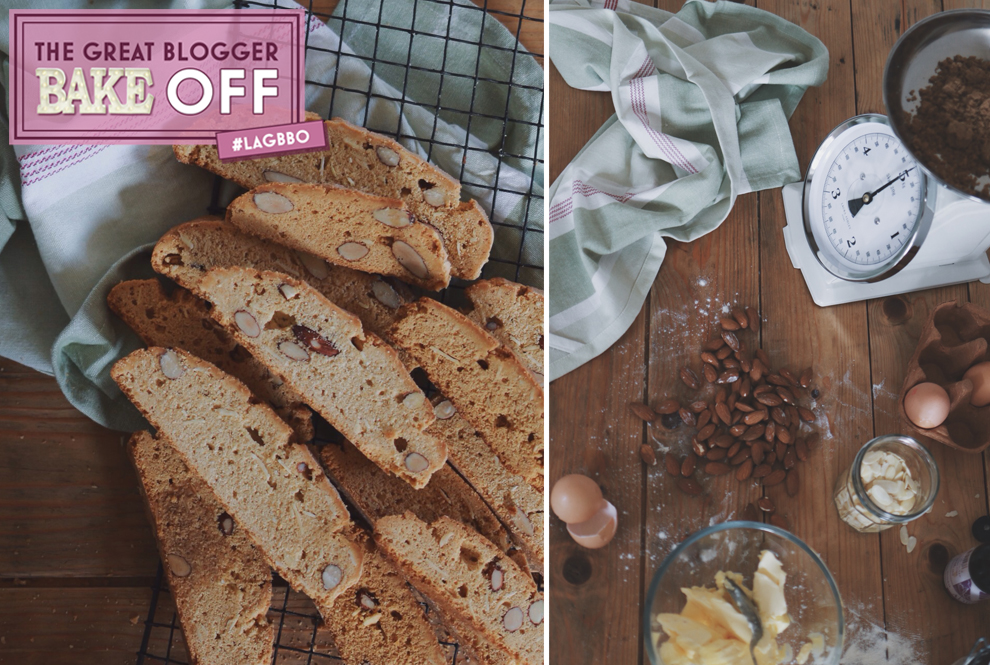 It's our fourth week of the bake off! This week, we're joined by Sara of Me and Orla with her brilliant Biscotti recipe... read more
As we enter week five of the GBBO, we're back with our fourth and final recipe from our brilliant bloggers for our very own Laura Ashley blogger bake off. So far, we've had two sets of equally delicious cupcakes, and last week Catherine spoiled us with a trio of pies. This week, it's biscuit week! Today we're joined by the wonderful Sara of Me and Orla, who, in her own words, is proudly presenting her life changing biscotti! Love what you see? Next week, you'll be able to vote for Sara (or a blogger of your choice!) to win the bake off. Let's hand over to Sara who shows us how make this yummy recipe…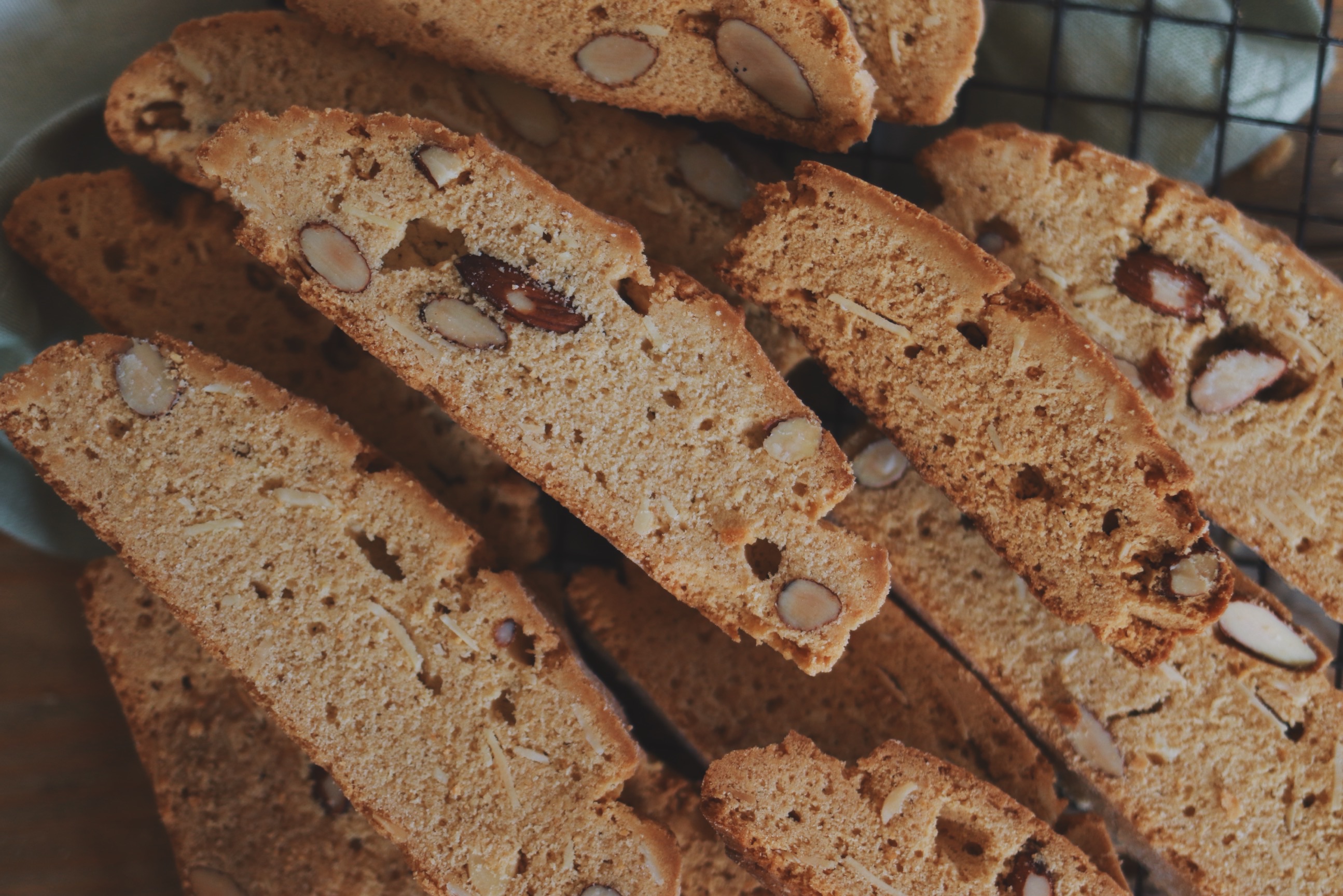 There's something I should tell you: I'm incredibly competitive. It's not my loveliest character trait, but when Laura Ashley asked me to submit a recipe for their Blogger Bake Off, it meant I thought long and hard about what to share.
& so I present to you, my life-changing biscotti. I'm pretty confident that this is no overstatement – at the very least, once tasted these risk changing your dress size for ever more. If you've never been a biscotti fan – perhaps only ever having sampled the dry, sawdust coffee shop variety, or missing the all-essential coffee-dip – I urge you to mix up a batch of these and give them a second chance.
I have it on reliable authority* (*someone on Instagram) that Italian's regularly eat biscotti for breakfast, which is quite frankly all the excuse I need. Dipped into hot black coffee, they're the perfect hit of almond, caffeine and sugar to start my morning, or an equally efficient mid-afternoon pick me up. I've even been known to crumble them over ice-cream with a shot of espresso for a super-quick but super-fancy dessert for friends.
Biscotti bessotted, I tell you – and you will be too.
Biscotti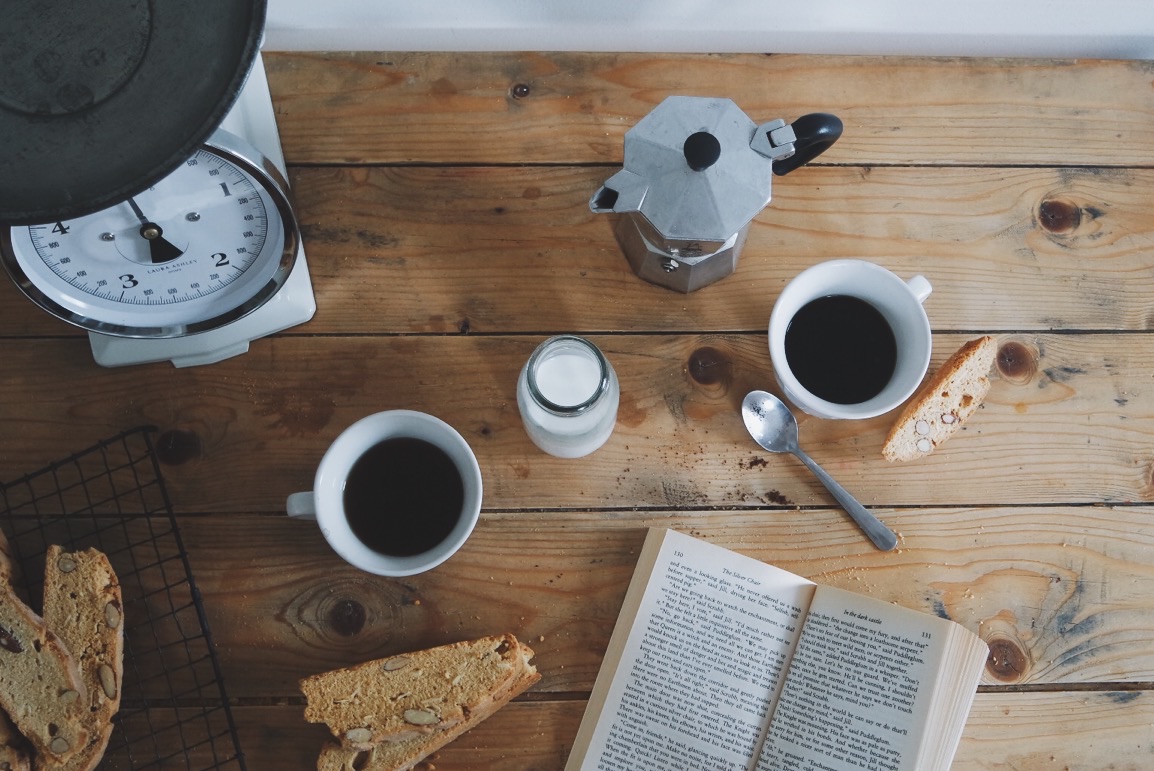 Serves: 6 Prep Time: 15 mins Cook Time: 1 hour 30 mins Total Time: 1 hour 45
– 10 tbsp salted butter, melted
– 1 cup caster sugar
– 1/2 cup dark brown sugar
– 1 tbsp good quality vanilla essence or almond extract
– 3 eggs, lightly whisked – use the biggest you can find
– 3.5 cups plain flour
– 1 tbsp baking powder (or just use self-raising flour above)
– 3/4 cup flaked almonds
– 3/4 cup whole almonds, blanched
– 1/2 cup ground almonds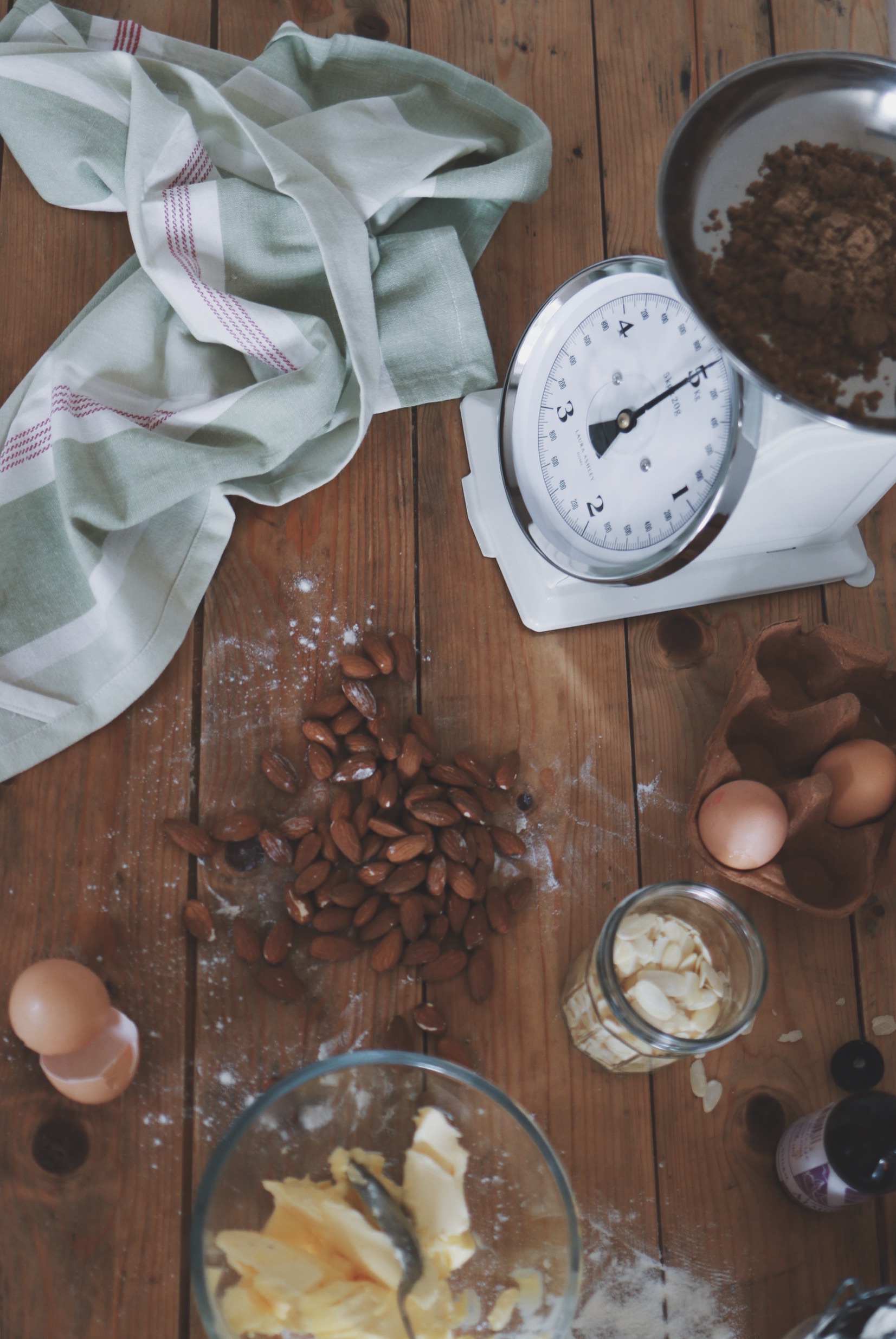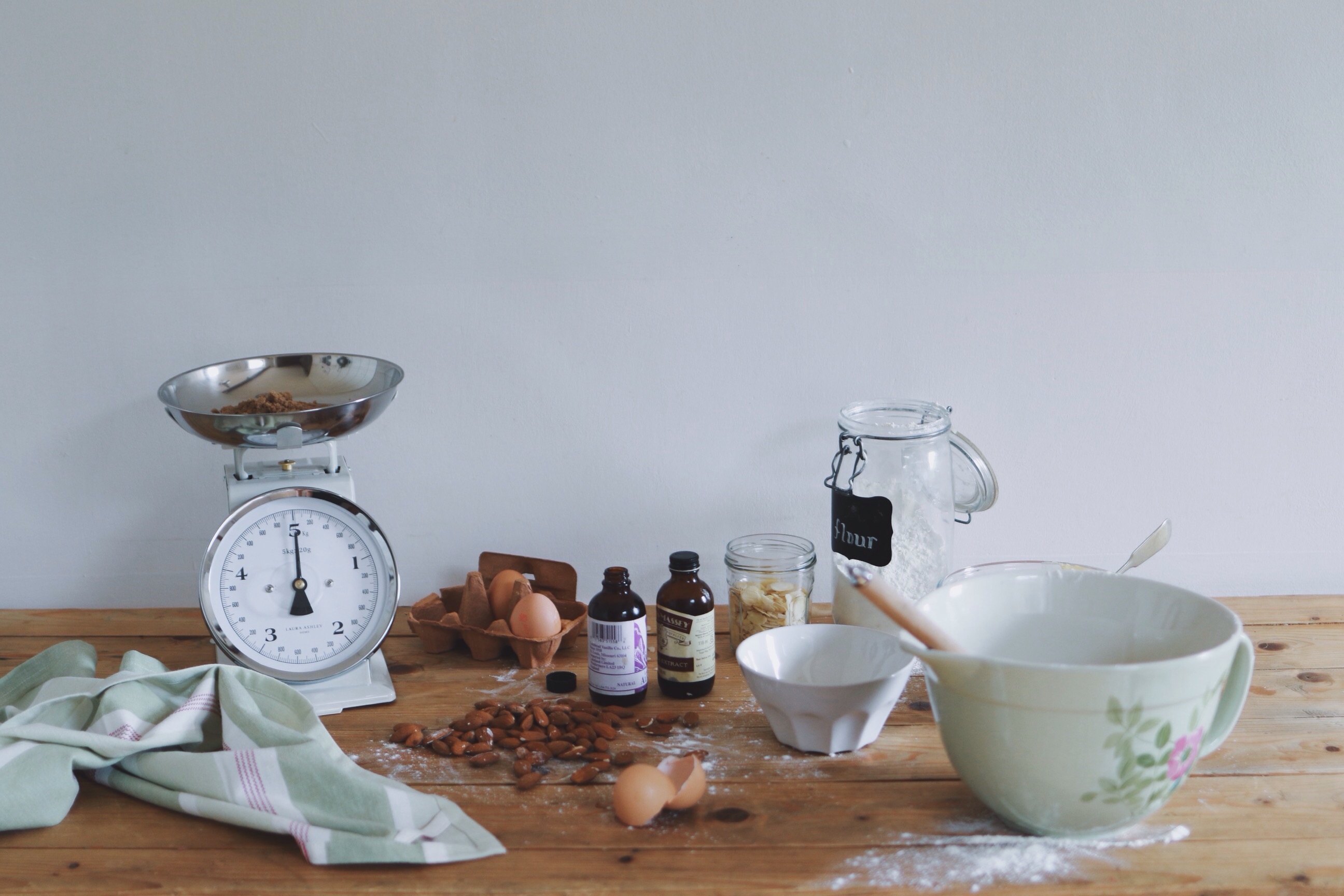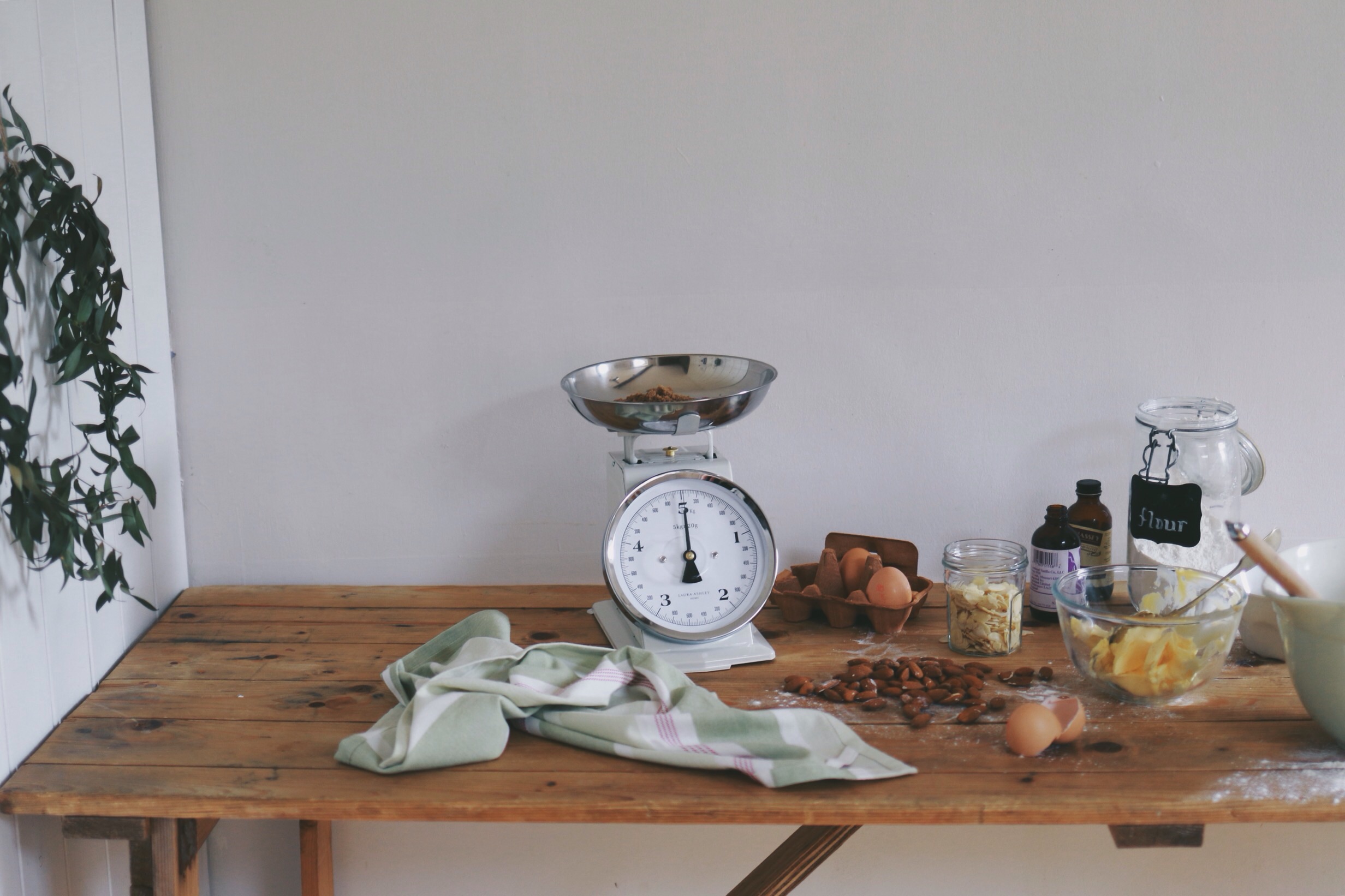 INSTRUCTIONS
– Mix the eggs, melted butter, essences & sugar together in a large bowl until well combined.
– Add in the ground almonds, flour and baking powder. Finally stir in the remaining almonds.
– With floured hands, divide in two and shape into two ciabatta-shaped loaves – long and quite flat. – Place each one on a sheet of parchment on a baking tray. Bake loaves at 250c for 20-30 minutes. It's important that they are solid, but slightly soft in the middle is fine. This is your first bake – biscotti literally translates to 'baked twice', so they will take on their characteristic texture a little later on.
– Allow the loaves to cool thoroughly – about half an hour. Slice into 1cm thick slices with a good serrated bread knife. If you're feeling fancy you can cut them on the diagonal.
– Turn the oven down to about 100c. Arrange your slices out across the wire oven shelf, or on a cooling rack above a solid shelf – a trick I discovered that allows the oven to dry the biscuits on both sides, giving them maximum crunch.
– Bake for as long as you can bear it. An hour is good. They're done when they feel light, hard & dry to the touch.
– Allow to cool – don't pack them away until they're fully cool, or the steam will make them soft.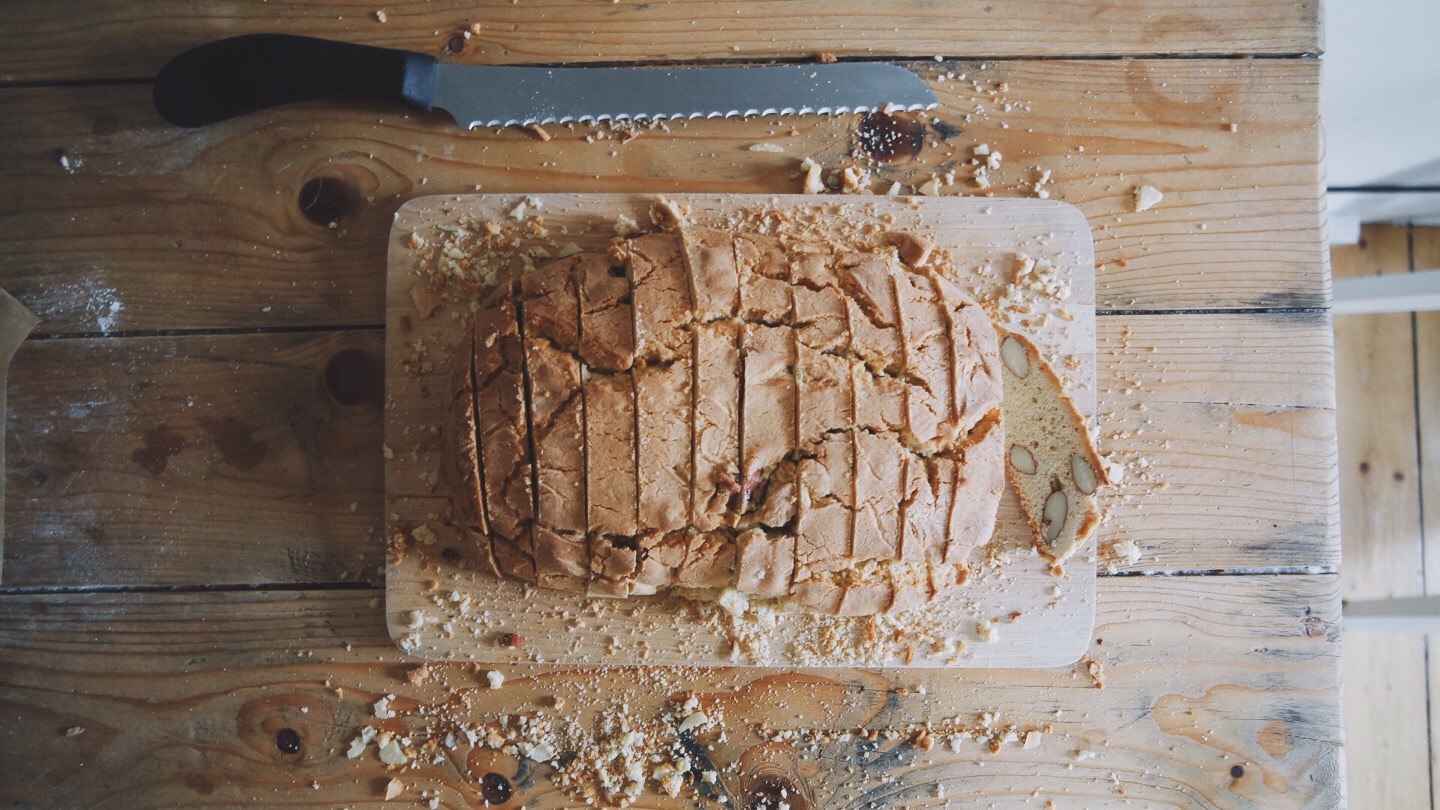 Ta da! Perfect almond biscotti. You can use this recipe as a base to get experimental and add different flavours and fruits, and even try drizzling with sugar glaze or melted chocolate after the second bake.
Stored in a tin, these last a really long time – or they would, if I ever gave them the chance. Happy baking!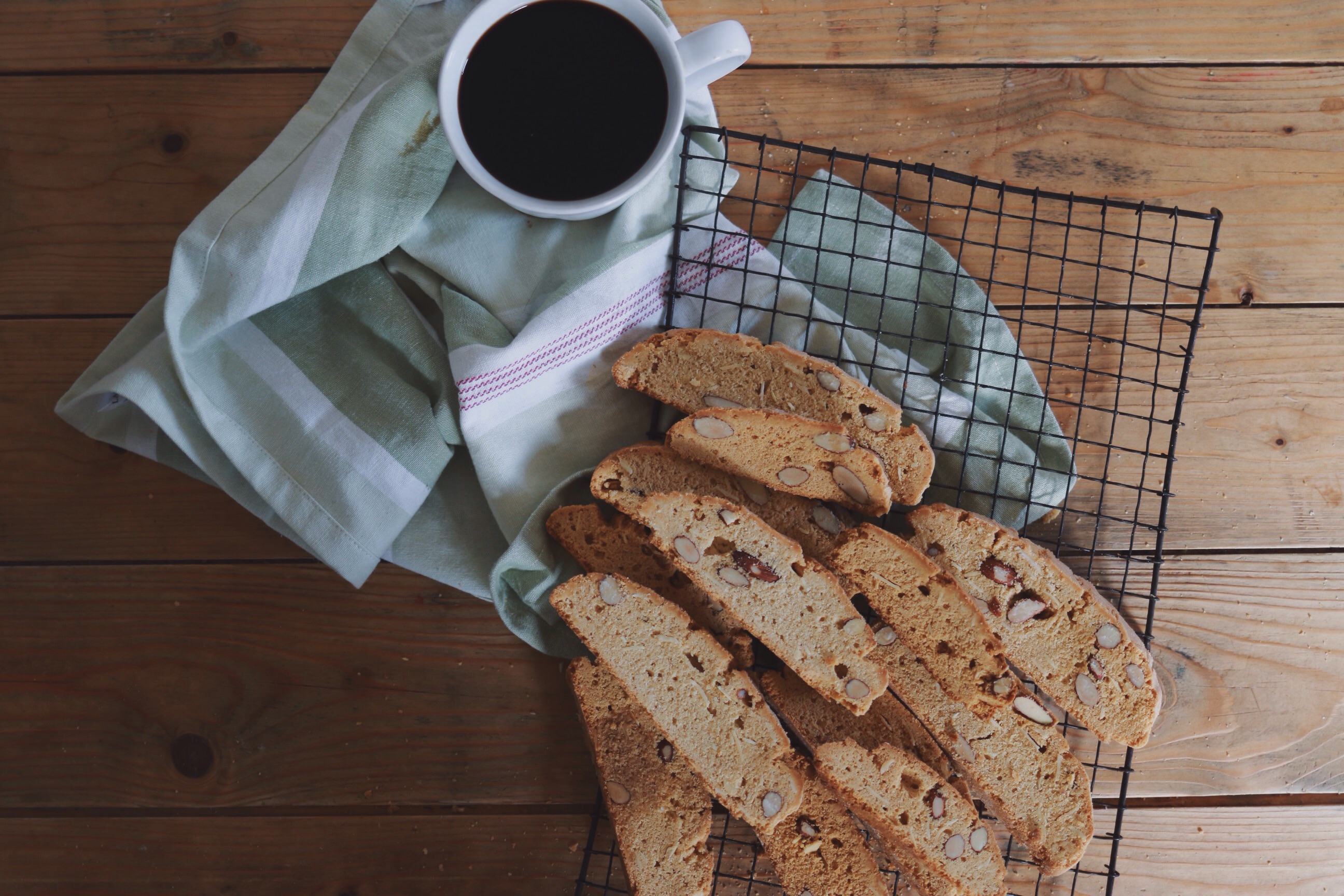 Ok, hands up who else is suddenly hungry? We're definitely giving Sara's Biscotti recipe a go. Sara had a helping hand from our weighing scales, mixing bowl, and these cute tea towels. Right, now we're handing over to you! You've been following the bake off for four weeks, and it's time to vote for your favourite! We're giving you a week to think about it, so no rush. Remember, you can win a £100 voucher and a baking bundle simply by voting. We'll see you next week for the vote…