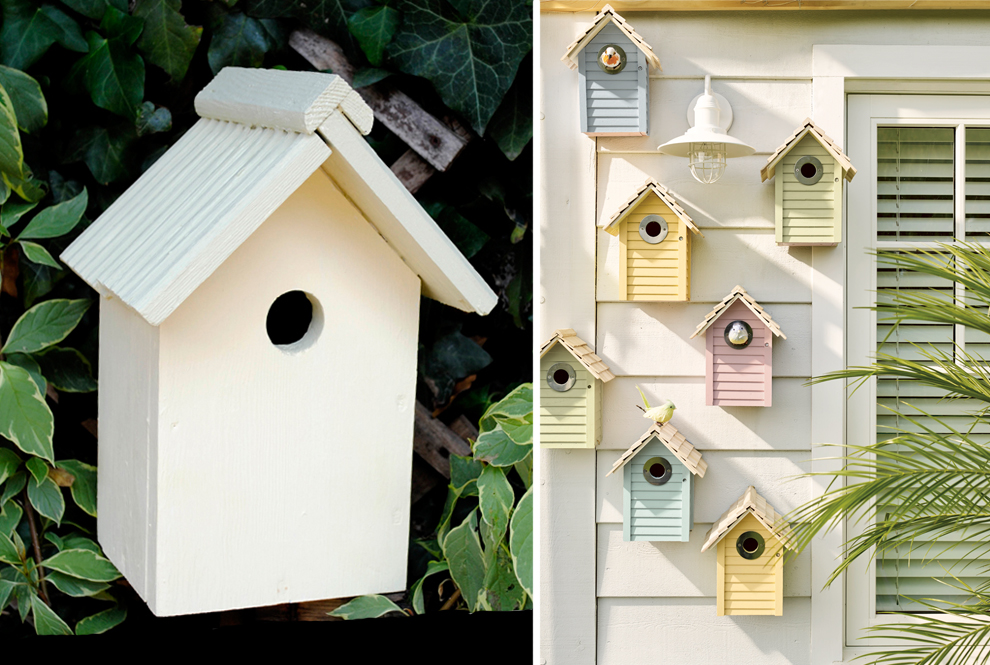 Taking advantage of the warmer weather, blogger Alina puts her DIY skills to the test by up-cycling a bird house... read more
It's fair to say we've had quite a bit of sunshine the last few weeks, so it seems only right that we have been getting green-fingered in the garden! From planting new seeds, exploring new places to visit, and keeping our feathered friends happy with our range of bird accessories, it is finally the season for the great outdoors. Moving into a new home last winter, blogger Alina from Fairy Tale Pretty Picture was saddened to find a old birdhouse left outdoors in the rain, so on a mission to give it a little TLC, she decided to up-cycle it to give a little birdie a special home for the Summer months. We join Alina in the garden for a step by step guide on her latest up-cycling project…
– – – – – –
I moved into my new house at the end of last year so when summer came I was surprised to find this birdhouse in the garden and was slightly annoyed that the previous owners left it to rot outdoors during the winter. So, I decided to give it some TLC using Laura Ashley pastel paints and how marvelously it turned out too! Here's a step by step guide to up-cycle your very own birdhouse…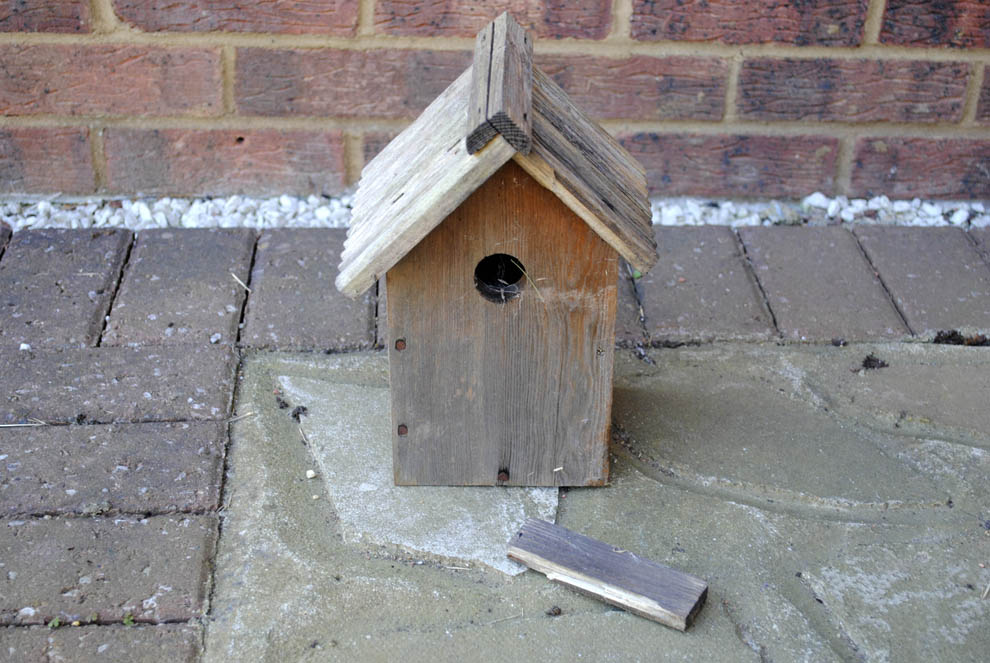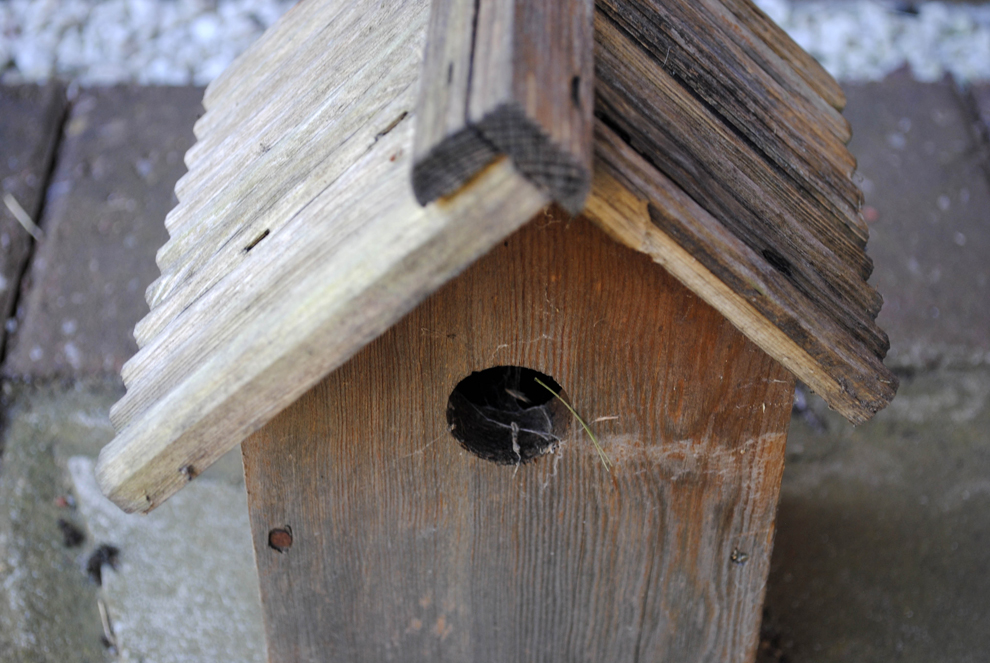 I cleaned the birdhouse as much as I could without getting it too damp and then let it dry in the sun just in case. The inside was full of cobwebs so I had to dig deep to clean it inside out. I then repaired the front of the roof using spray adhesive and a couple of already existent nails. I was then ready to take the next step in my upcycling project.
Paint the Base and Fill it In
I used an inexpensive base white paint to coat it with one layer. This was useful for two reasons, firstly it thickened up the wood that was initially rotting away because it was left outside throughout the wet and cold season, and secondly because I knew it would help show off Laura Ashley's paint colours better. Once the base paint was dry, I used a multi-purpose filler to cover in the gaps that appeared from rotted nails as well as the cracks in the wood.
Use Laura Ashley's Pastel Paints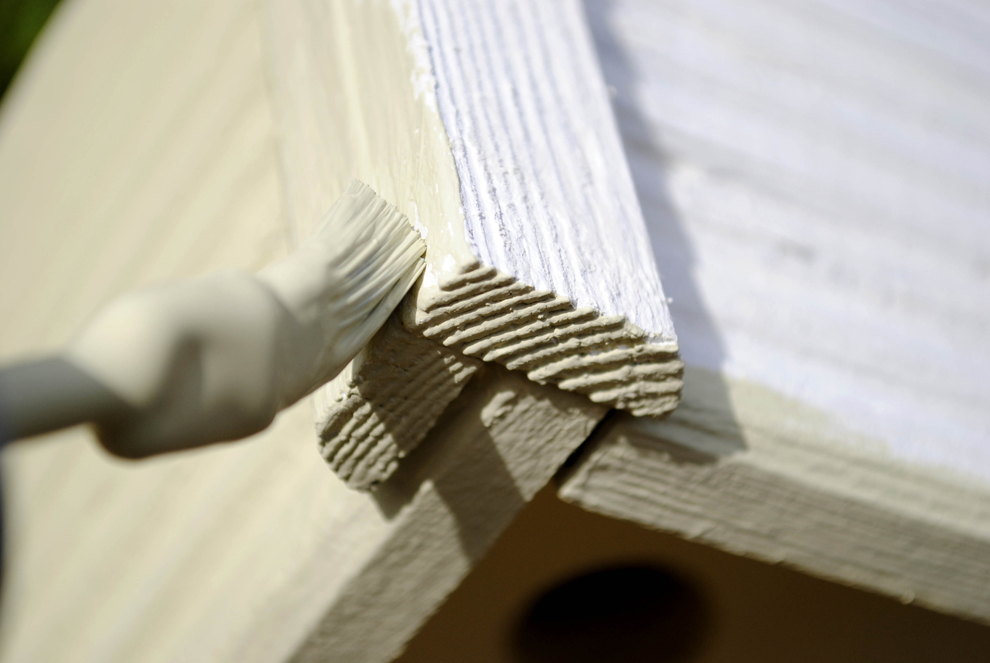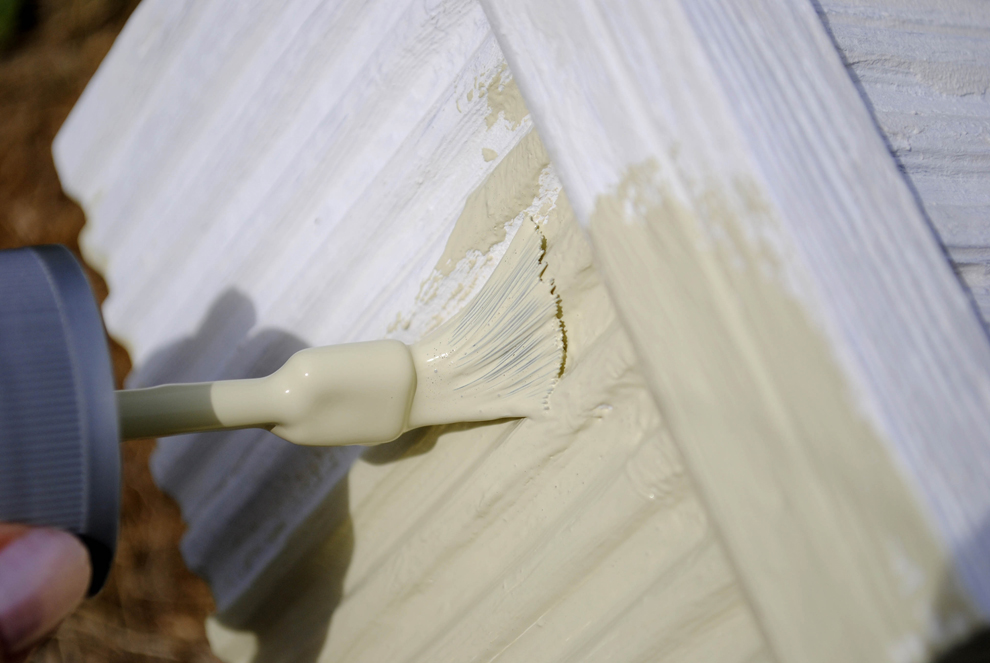 I bought two samples paint pots (sage and pale primrose), as I knew I wouldn't need much paint. In fact the base paint helped the paint go even further than expected. They came with brushes inside the pots which came in handy as I didn't notice that my old smaller brushes were rock solid. I painted the roof Sage and the house Pale Primrose, two colours that complimented each other nicely. I love how the differences in the two colours are subtle and that the birdhouse fitted into my fairytale garden scene perfectly!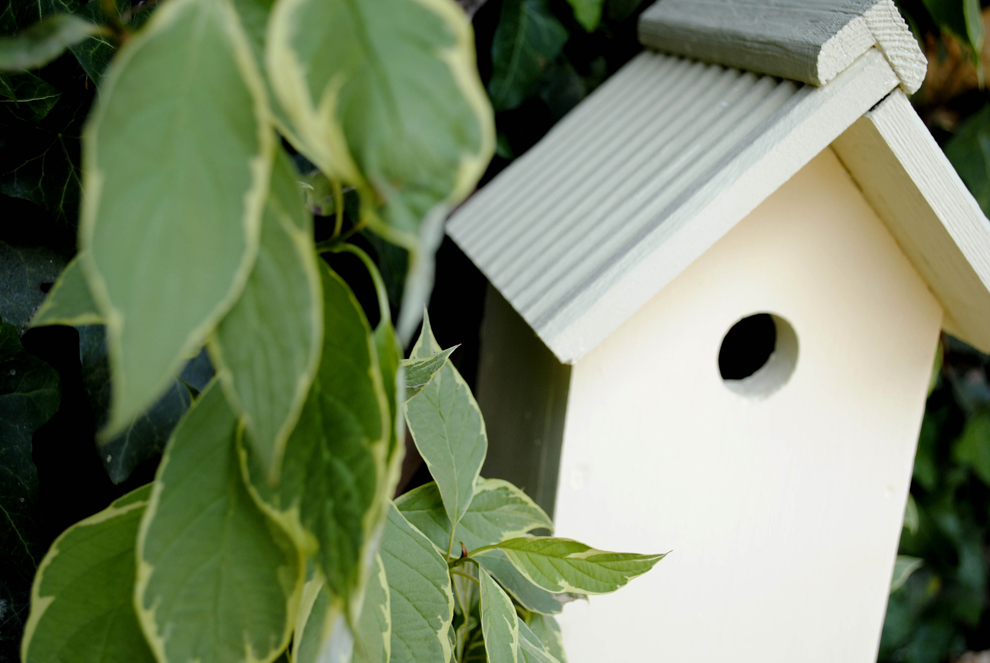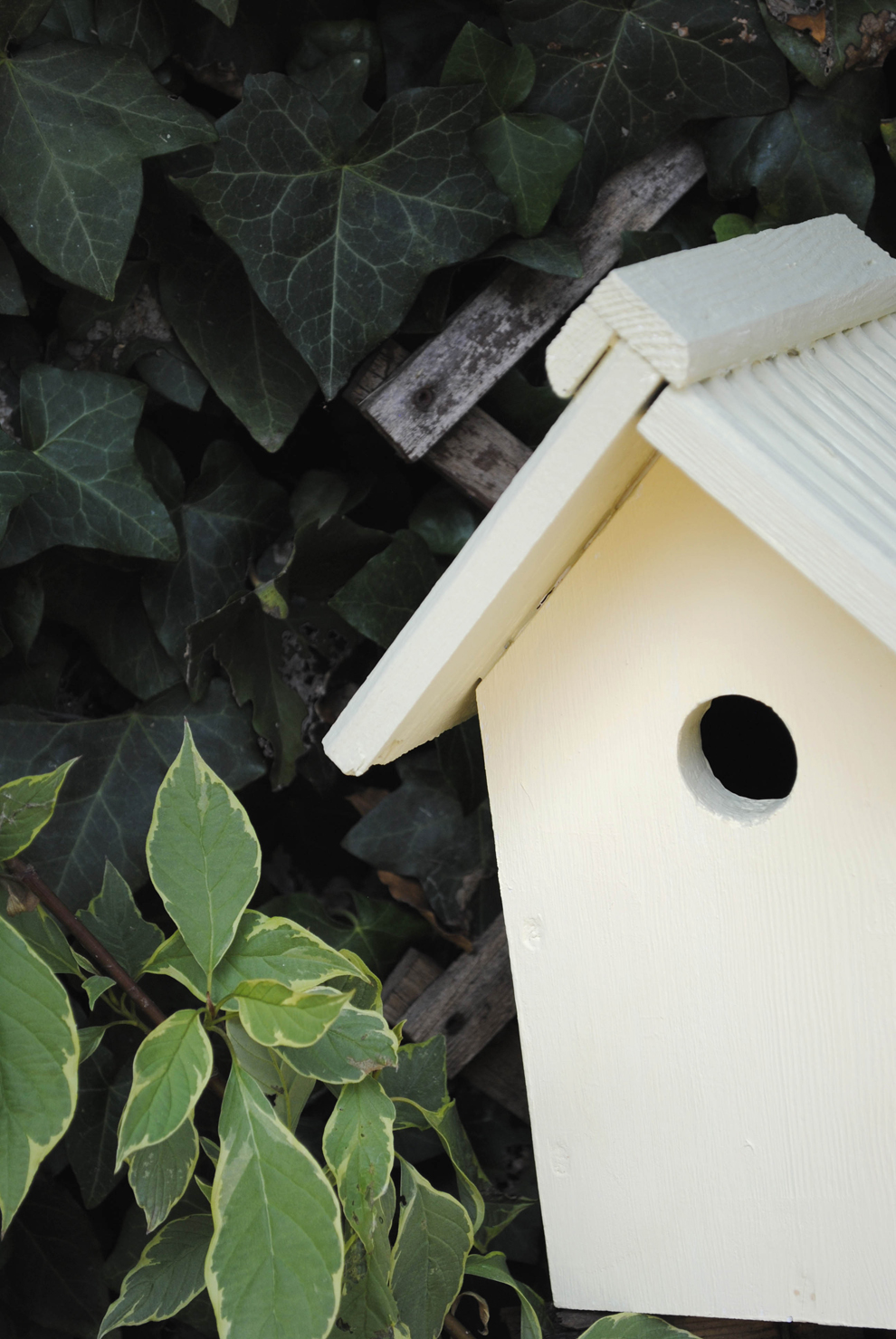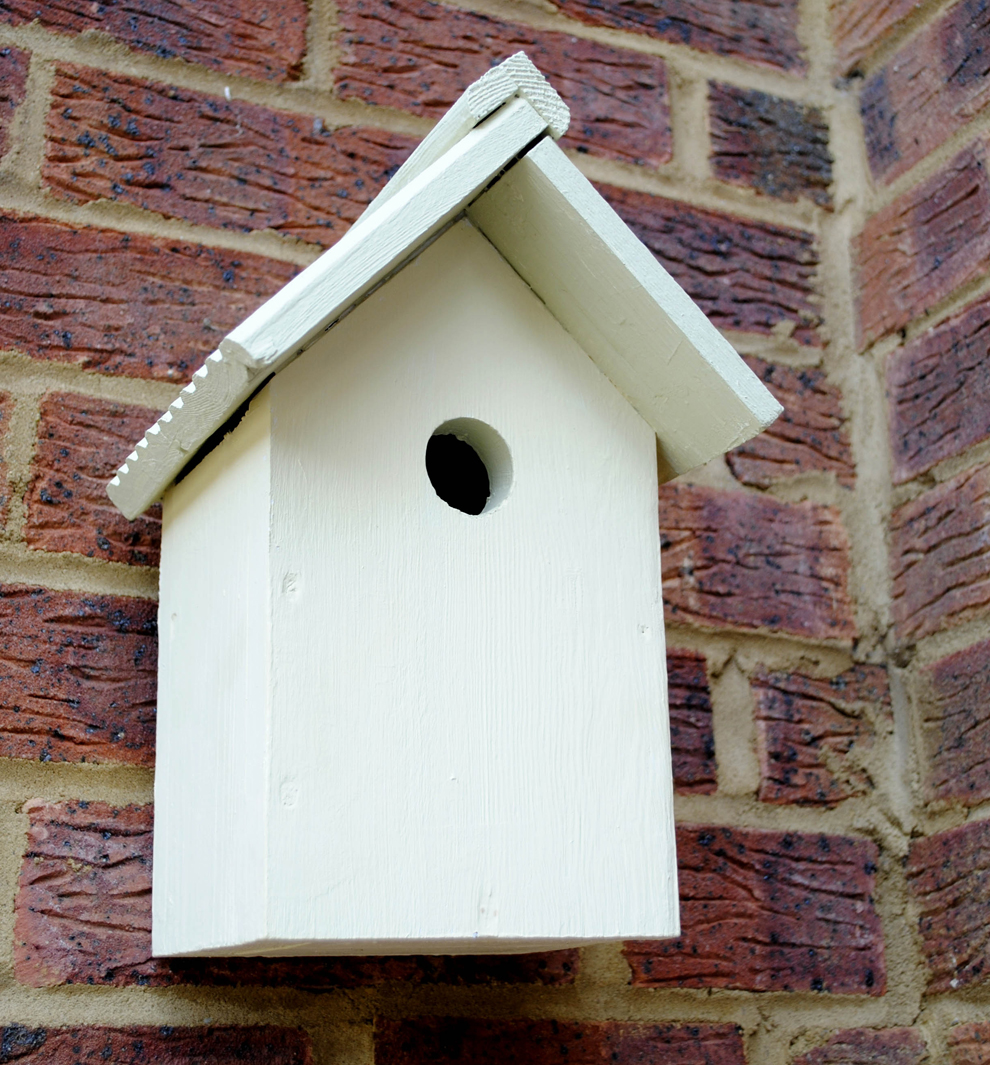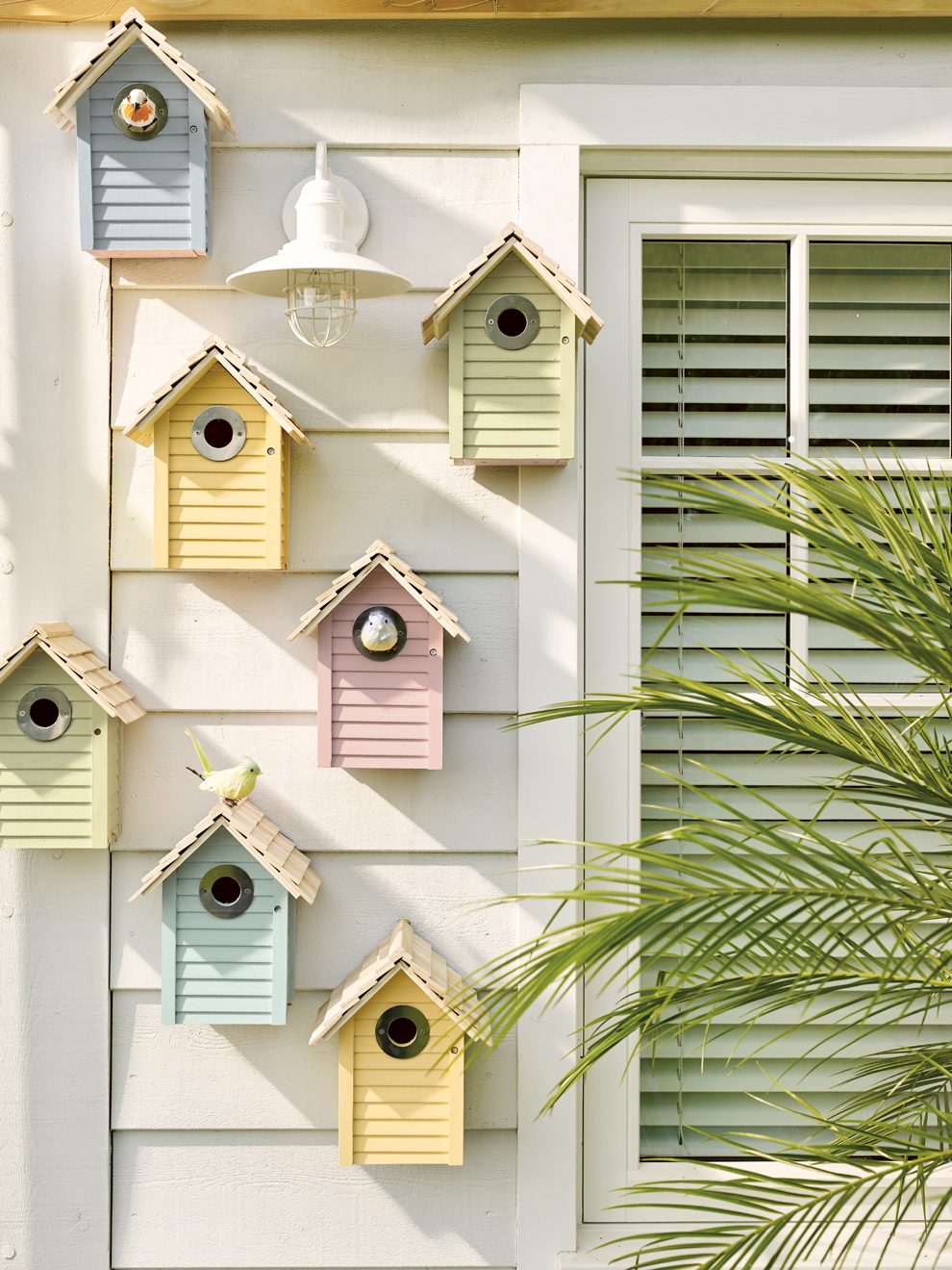 Laura Ashley Bird House (available in store)
– – – – – –
We love Alina's up-cycling project! Inspired? Check out her blog for more up-cycling and DIY projects, or follow Alina on Twitter here. Did you see our up-cycling project? We too put our pastel paints to the test with our New England Bird Boxes, check it out in the catalogue.