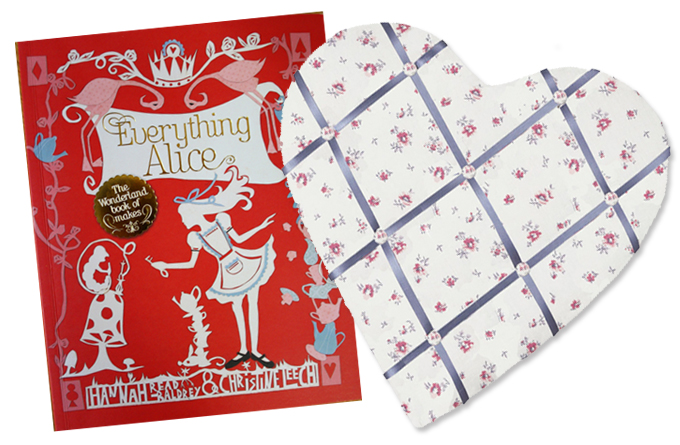 Co-author of crafty book 'Everything Alice' shows us how to make her Heart Letter Holder from Laura Ashley fabric... read more
Unveiling the cover of wildly charming craft book 'Everything Alice' is a bit like chasing Alice down the rabbit hole and emerging in the fantastical adventures of our loveable classic 'Alice in Wonderland'. Crafty fanatics Hannah Read-Baldrey (props, illustrator and fashion stylist) and long time crafter Christine Leech (art director) capture our imagination with this beautifully designed 'make and do' accolade from how to make a hand sewn white rabbit toy and papercraft tea party invitations to the Red King's pompon slippers.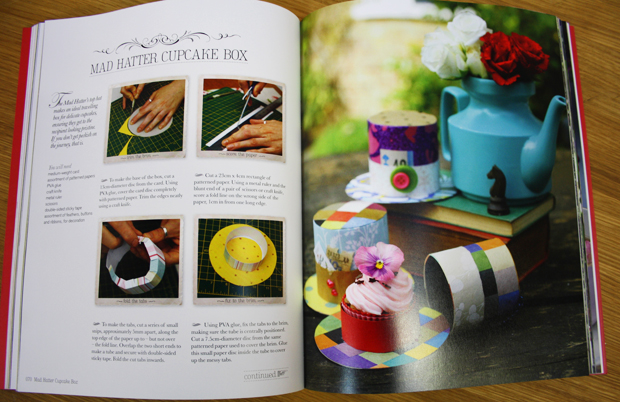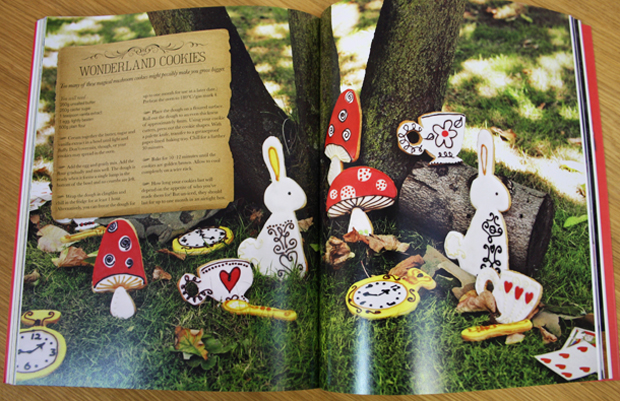 Utterly endeared by the book, we just had to get in touch! With a wealth of stunning AW11 fabrics at our finger tips, co-author Hannah Read-Baldrey kindly offered to put together step by step instructions on how to make their gorgeous heart pin board using our very own ditsy floral print fabric Luella Foxglove Pink Linen Rich Fabric. Now you can cherish your special postcards, christmas cards and letters with love with a Laura Ashley letter holder…
You will need
1 or 2 x sheets A2 mount board (depending on required size)
60cm/60cm of patterned fabric (here we have used Laura Ashley Luella Foxglove Pink fabric)
1m/.0.5m of 3cm thick wadding
4-5m/ 0.5cm wide ribbon
Box of paper fasteners
Selection of fabric covered buttons
Following the template below, enlarge to required size and cut out 2x heart shapes from the card…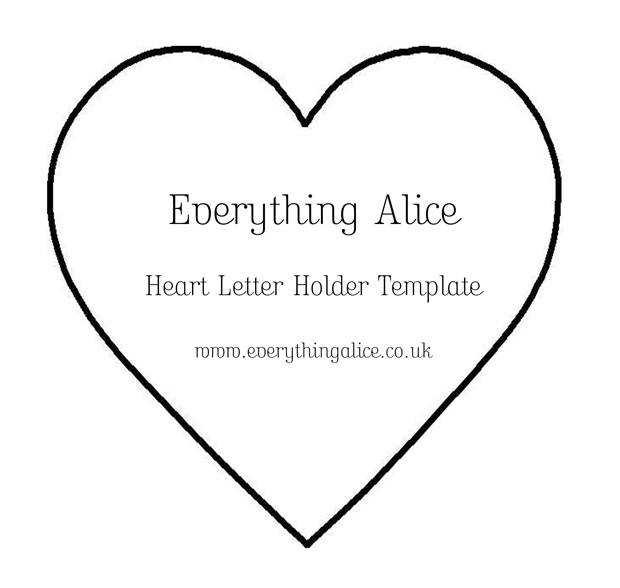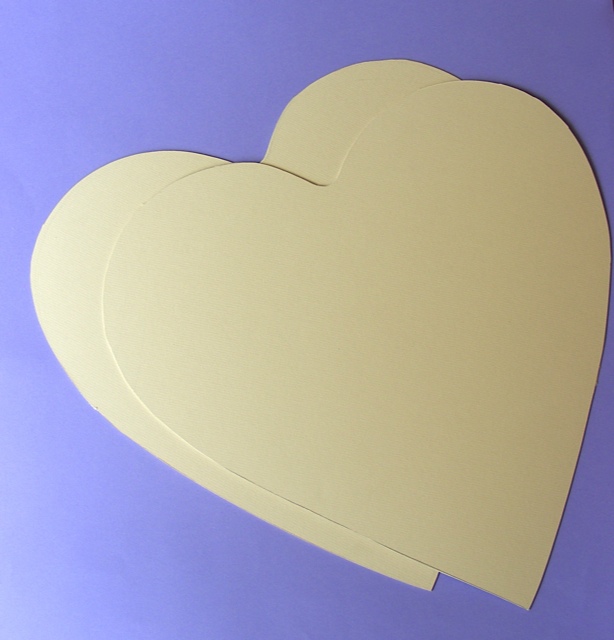 Take the wadding and fold in half so it is doubled up. Using one of the cut out hearts as a template cut to size leaving around 3cm extra allowance around the edges. With one of the hearts laid on top, fold over the edges of the wadding and staple tightly into place. Cut away any unwanted excess…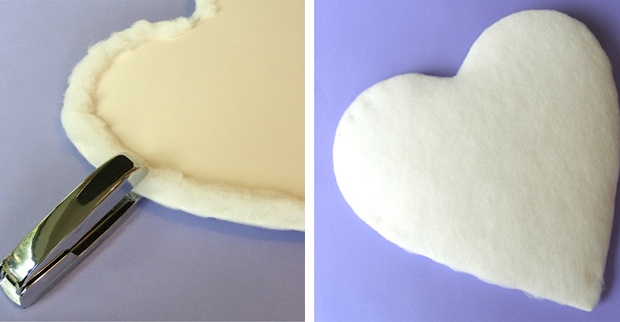 To cover with fabric, cut to size as with wadding but leaving a 10cm overlap. Notch and trim curves and corners. With a hot glue-gun glue fabric taught into place, it is best to glue one point at each side first to ensure the fabric doesn't pull out of place…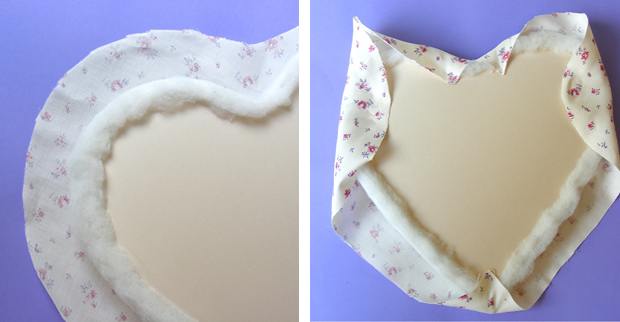 For the ribbon, lay out equally spaced lengths diagonally across the fabric covered heart in about 10cm intervals, in a cross hatch pattern. Make sure to leave an additional 5cm allowance at each end, and to glue to the back of the heart…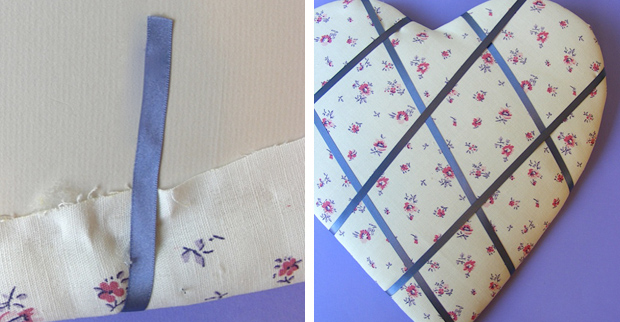 At the point the ribbon crosses pierce a small hole with a scalpel right through the back of the card. Push a paper fastener through this hole and split back to secure behind. Repeat this process for all the ribbon crosses. Cover fasteners with buttons to give a neat finish…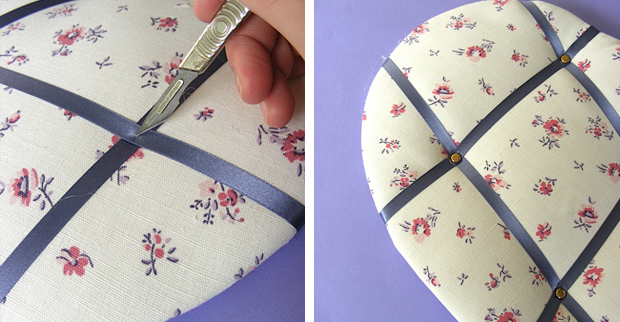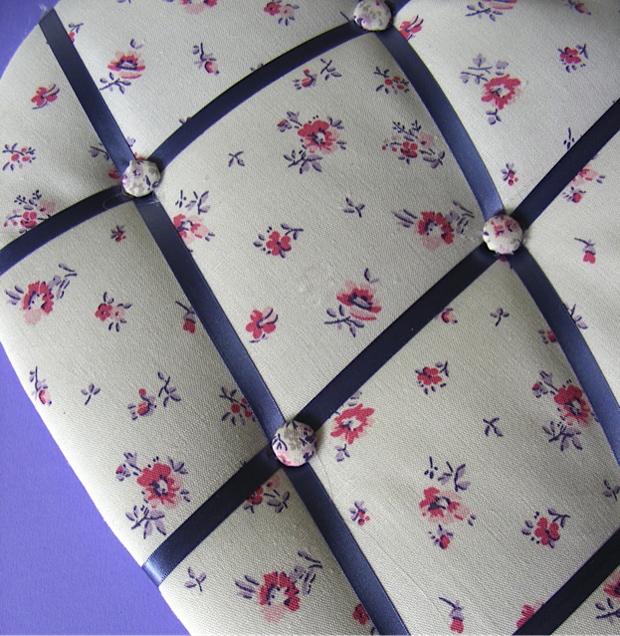 To make an optional wire hook to hang the heart from use the second card heart and pierce two holes horizontally about 15cm apart in the upper central part of the card. Feed wire through holes and wrap around it self to secure.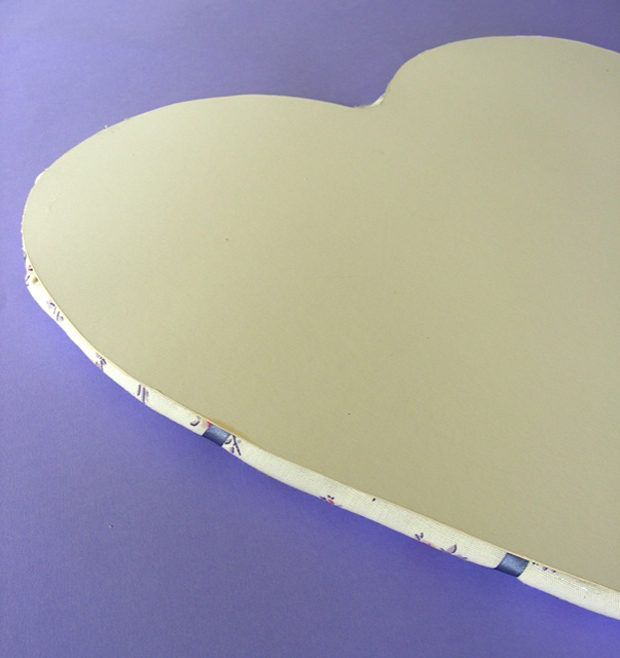 To fix both hearts together, line up card heart backs and attach using the hot glue-gun glue sandwiching together folding edges neatly inside.
Hammer a picture hook into the wall and hang heart from wire. Tuck post cards and letters into the ribbon. Gorgeous!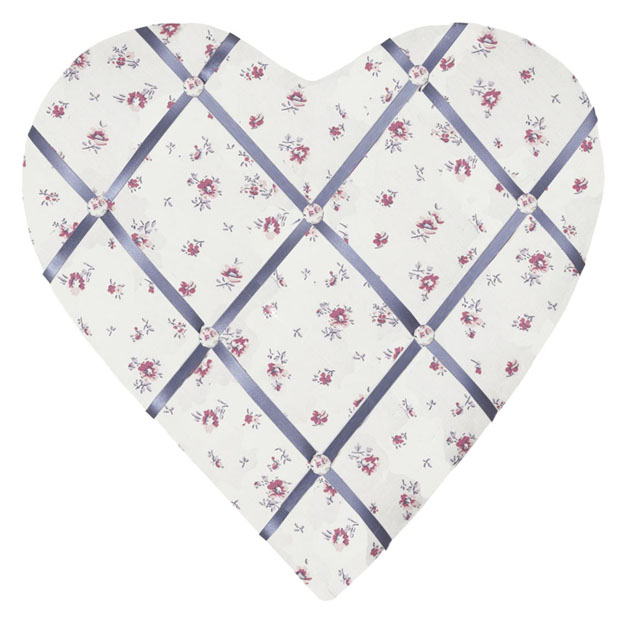 Extract from Everything Alice, By Hannah Read-Baldrey & Christine Leech www.everythingalice.co.uk