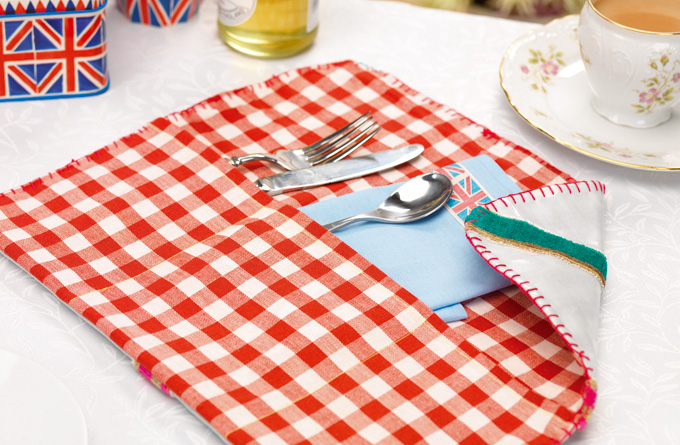 Sophie Holt's (Deputy Editor of Sew Magazine) final Jubilee 'Make & Do' post! read more
One of the best parts of the Jubilee will be everyone getting together to celebrate outdoors (as long as the weather holds out)! Whether you're going to have a picnic in the park or heading outside for a neighbourhood street party, you'll probably be taking along your own dining supplies. Make a handy Union Jack cutlery roll from oilcloth and gingham to keep the essentials knife, fork, spoon and napkins wrapped up together.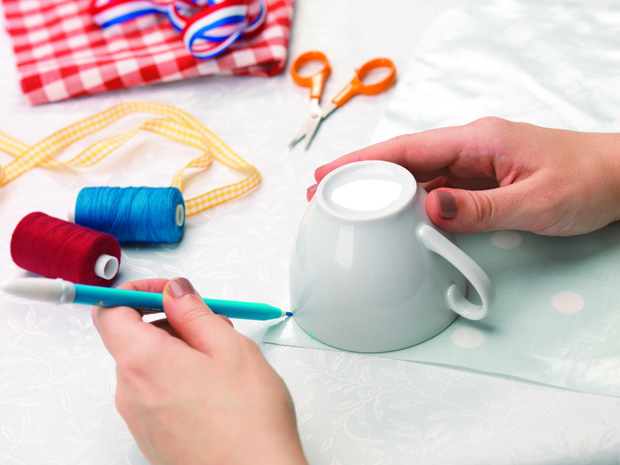 Step one: Cut a 25cm (length) x 35cm (width) rectangle from both polka dot oilcloth and gingham cotton (here I have used Laura Ashley's Gingham Check Cotton Fabric in scarlet and Polka Dot PVC accessory fabric in duck egg.Round off the top two corners, using a teacup or other small round object as a template. Cut a second piece of gingham, 18cm x 35cm, and work a double folded hem along one long edge (this will become the inner pocket of the cutlery roll). Place the pocket piece on top of the larger gingham piece, with right sides of both facing up, aligning the bottom edges. Work two lines of stitching from the bottom edge to the top of the pocket piece, each spaced one third of the way along the width of the fabric, to secure the two layers together (and create three 'pocket' sections).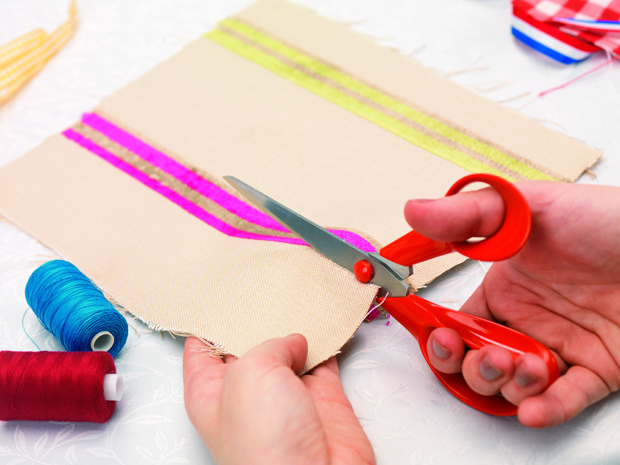 Step two: Create the Union Jack flag design. Cut long coloured stripes from a piece of Laura Ashley Ellora stripe fabric, making sure to keep the edges neat – two pink, and two blue. For a really clean finish, use a pair of pinking shears to trim the pieces. Place the blue stripes into an 'x' design on the right side of the oilcloth, and stitch into place using a machine top stitch. Place the pink stripes over the top of this in a '+' design, and sew into place in the same way. Fray the edges of each stripe slightly for decoration, and trim any spare fabric from the edges.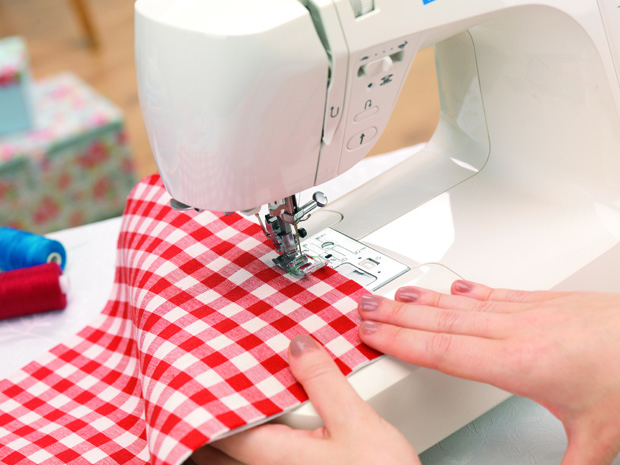 Step three: Assemble the cutlery roll. Place the oilcloth and the gingham pieces right sides together, and machine stitch around the edge, leaving a 10cm gap along one edge for turning out. Once sewn turn the work out. Hand sew a line of blanket stitch around the edge of the roll to flatten the edges and give it a 'shabby chic' handmade touch. To use, place your utensils inside the pockets and fold the top edge down, then roll up and secure with a ribbon to keep everything together. As a bonus you could flip the roll over and use the oilcloth side as a placemat, too…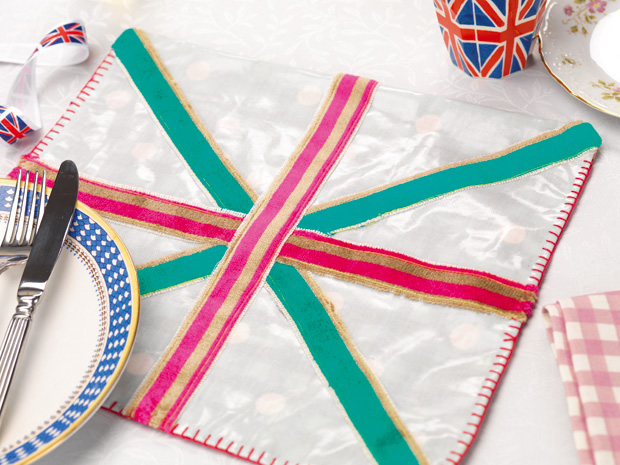 To see the full range of Laura Ashley drape and upholstery fabric click here
Sophie, Sew Magazine
x