Beauty blogger Caroline whips up a floral nail art frenzy… read more
With the effortlessly cool nail art trend taking the beauty world by storm (and us never missing a trick) we enlisted beauty blogger Caroline from blog Burkatron to whip us up an easy step-by-step guide of how to create these beautiful floral fancy nails, inspired by our new Clarrisa wallpaper blooms.
Without further ado we pass you over to the nail art genius that is Caroline…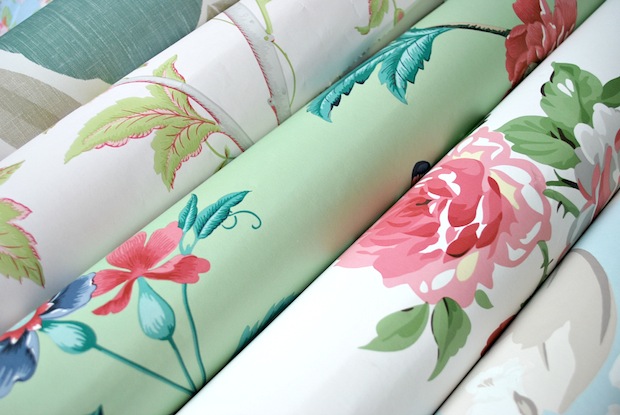 Having discovered nail art last year, it's fair to say I've been hooked ever since! I love finding unique patterns or catwalk trends and translating them into wearable nail art designs that people can try for themselves.
Working with the Laura Ashley prints was amazing, I love so many of the different prints it was a real dilemma to pick one! I adore vintage inspired floral patterns and I thought the Clarissa print was a perfect example of the classic Laura Ashley palette! The contrast of pink, yellow and grey flowers was utterly feminine and I thought it would work just as well on our fingertips…
I hope you enjoy my tutorial – let's dive straight on in…
Step 1: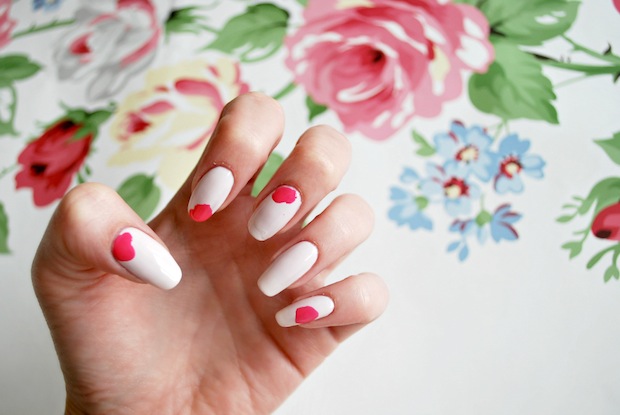 Begin by painting a pale pink/cream base colour and leave to dry. Take a dark pink polish and paint rough circles on some of your nails, this is quite an abstract flower arrangement so don't be too uniform with where you place the circles!
Step 2: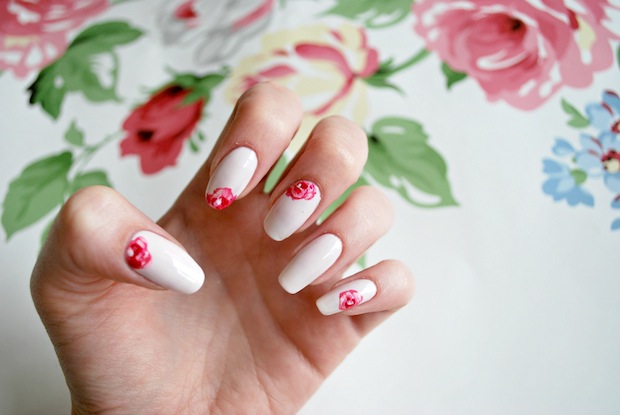 Take a few pink nail polishes varying from dark to light in shade, you'll be using these to add depth and turn the pink circles into blooms! Wipe any excess from the polish brush and lightly sweep small stokes inside the pink circles you painted in step 1 to suggest petals.
Step 3: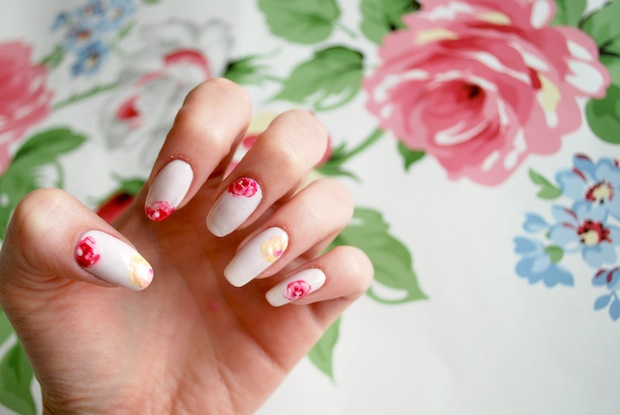 Take a lemon nail polish and apply several circles to alternate nails, we're now creating some yellow tone flowers. As in the previous step sweep on some darker colours in peach and pink to suggest petals.
Step 4: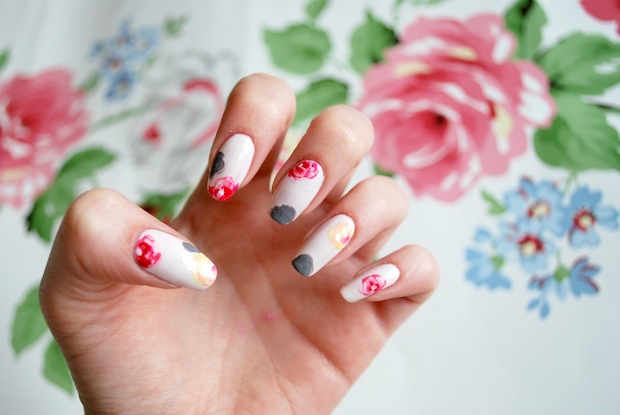 For the final flowers start with grey circles and apply more pink and white highlights using the same petal stroke technique. You don't want the grey to be too visible, it's just to peek through as a contrast!
Step 5: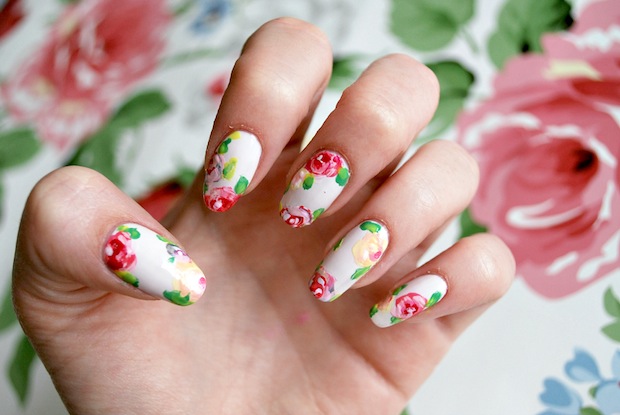 Finish the flower design by adding the green leaves! Take a dark and light green polish and dab around the flowers, it will frame the flowers and bring the whole design together. Once you're happy with your design seal well with a top coat to protect it.
We hope you enjoyed Caroline's Clarissa inspired nails – we cannot wait to give them a go! If you fancy seeing more of Caroline's amazing nail art tutorials then see her online blog Burkatron. It is a little slice of the internet where Caroline shares her love of fashion, crafts, nail art and all things vintage! Book mark her now and follow her Pinterest to stay up to date with her newest nail art creations.
Will you be re-creating Caroline's floral bloom look? Have you created any floral nail art of your own?