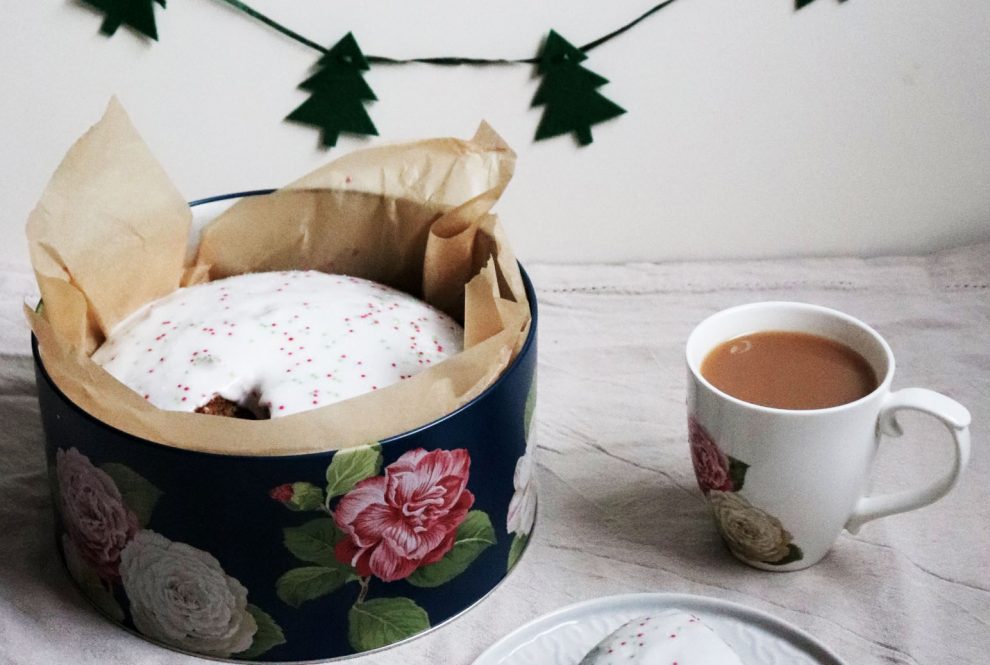 Discover the perfect Christmas gifts for keen bakers this festive season with help from Great British Bake Off's Martha Collison... read more
Tis the season of great food! Christmas is the perfect time to cook, bake and experiment with new recipes. But we can't forget the all-important Christmas shopping! Combine these two things together and you've got a recipe for the perfect Christmas.
We all know a keen baker, so what better present than the gift of helping their delicious hobby… after all, the more they bake, the more you get to eat!
Great British Bake Off contestant, Martha Collison shares her recipe for a scrumptious Honey & Spice Cake, whilst sharing her thoughts on the perfect Christmas gifts from the Laura Ashley baking accessories range, available at Boots UK.
Martha's Thoughts
It can be really difficult to find people that perfect gift at Christmas, especially if you are buying for a lot of people, which is why I regularly resort to the thing I do best; something edible! Giving a handmade gift is both thoughtful and cost-effective, and definitely won't be something they have already. Whether you whip up a stack of cookies, a batch of festive fudge, or my most recent favourite: a whole cake.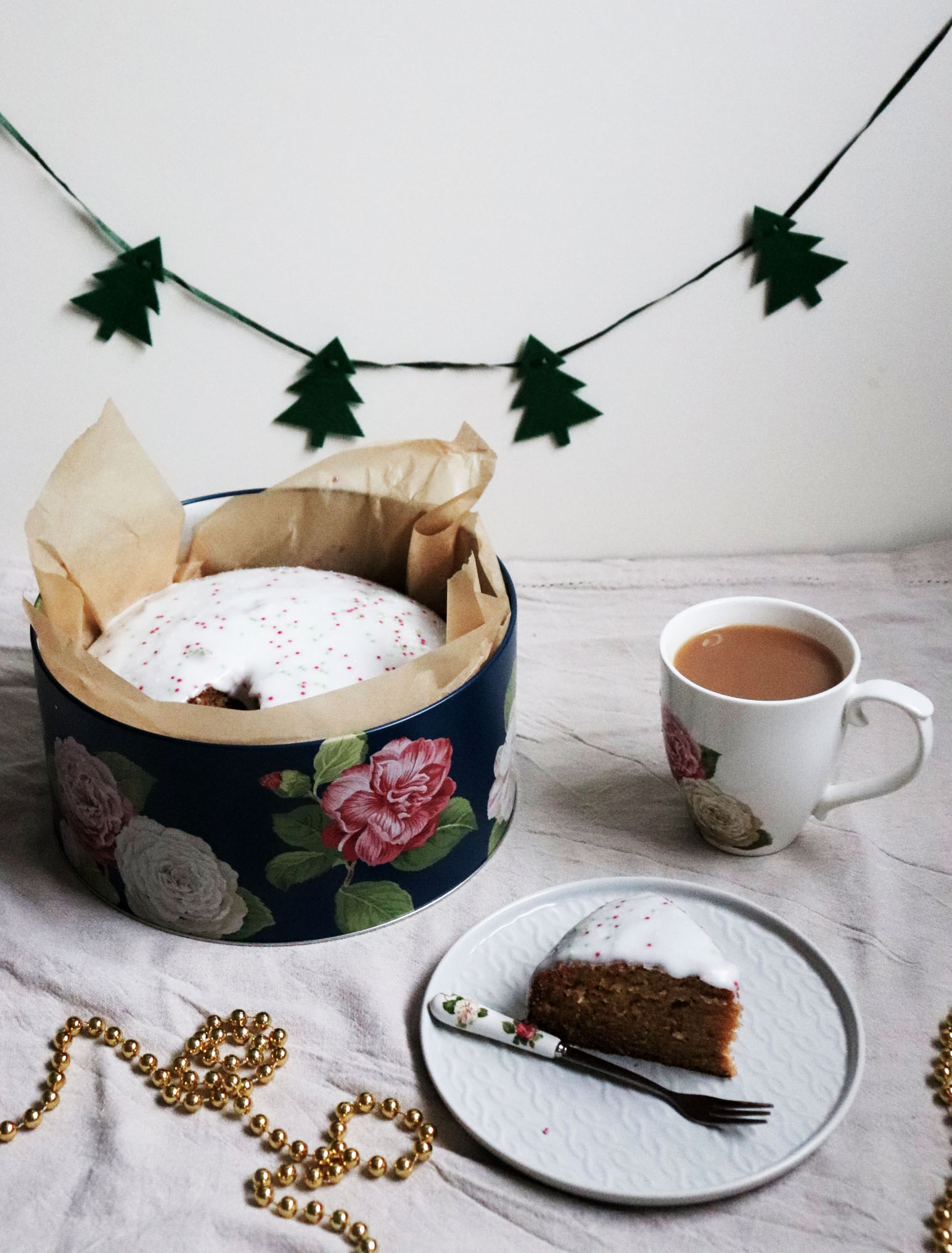 A whole iced cake in a pretty tin makes a perfect gift. Choose a cake recipe that will stay fresh for a week or so (a ginger cake or fruitcake is perfect) rather than a light sponge that will dry out, as this gives the lucky recipient enough time to enjoy it. I love these Dahlia themed tins from Laura Ashley's Christmas collection with their golden lids – they look fantastic stocked full of cake and tied with a bow to give away (or keep for yourself!). Their cake forks and cake slicer are also gorgeous, with porcelain handles that match the tin.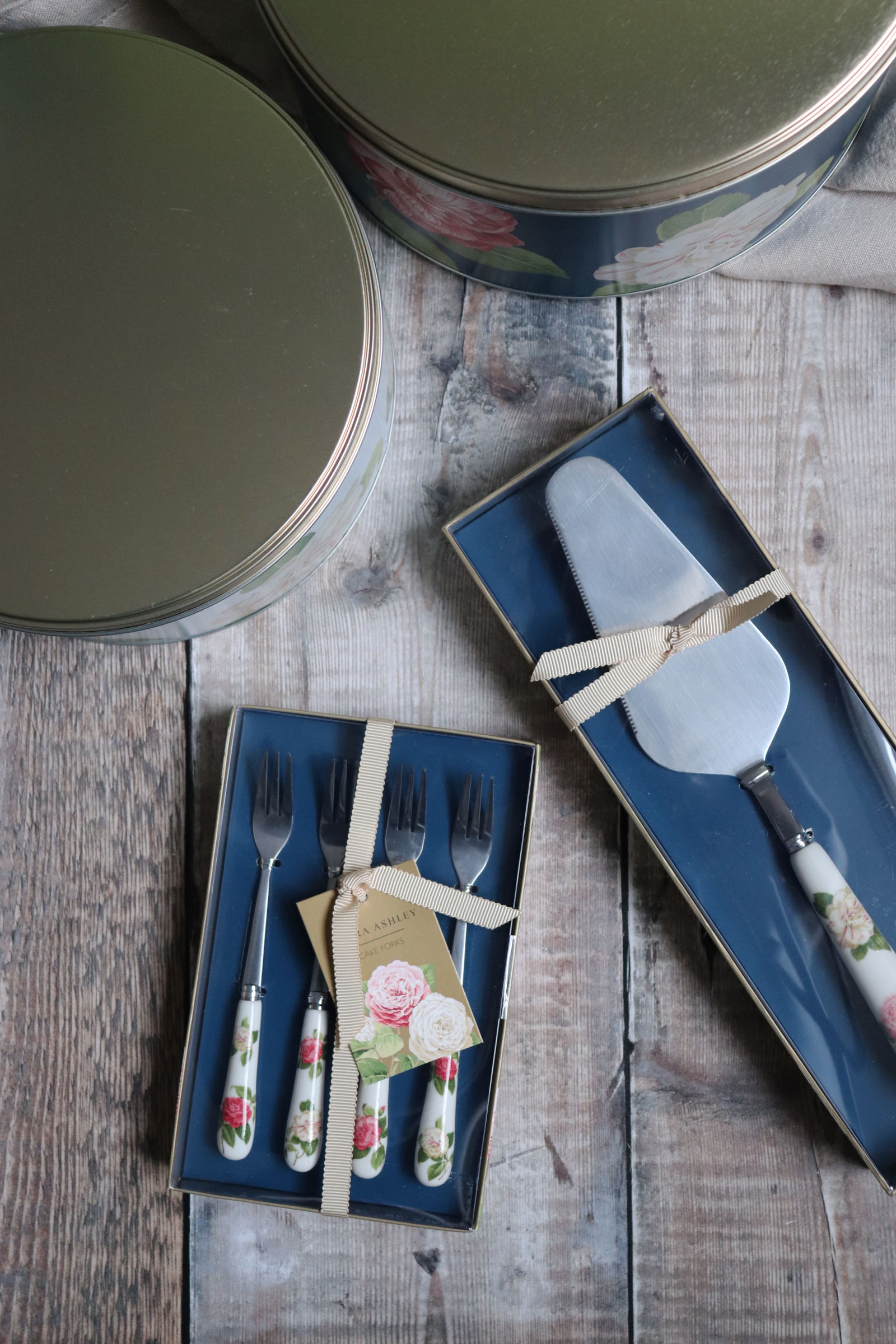 If you've not got time to bake up your own delights in the kitchen, fear not! The Laura Ashley biscuit tin is already full of orange and cranberry, lemon and fruit and chocolate chip cookies, or the beautifully packaged stacking boxes contain all kinds of delicious things.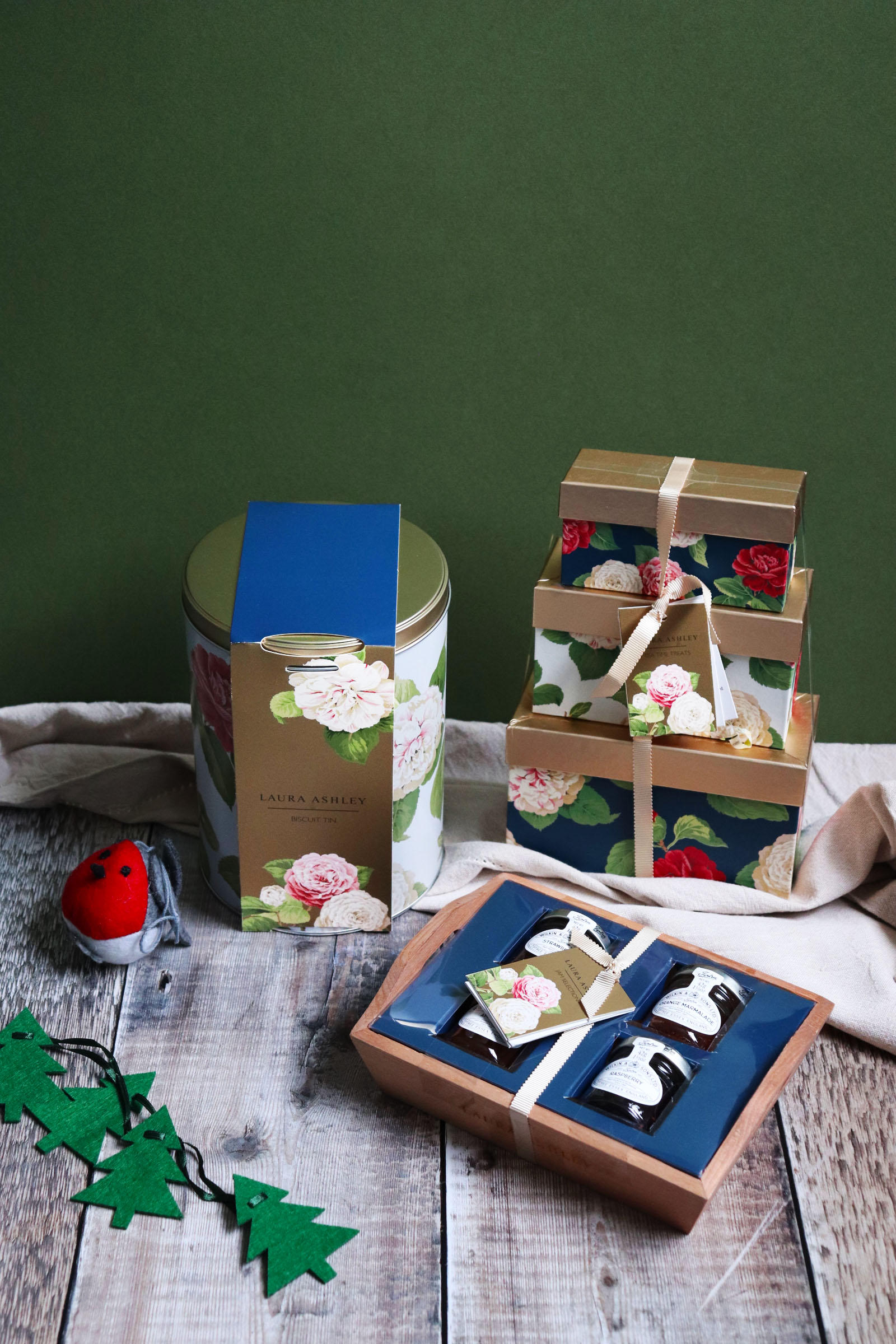 My recipe of choice this year is my spiced honey and milk cake. It is really simple to make, keeps everyone from the youngest to the oldest happy and keeps for 1-2 weeks when stored correctly, which is ideal gift-giving territory. I've thrown on a few festive sprinkles, but you can decorate with whatever you like – a sprinkle of cinnamon works beautifully!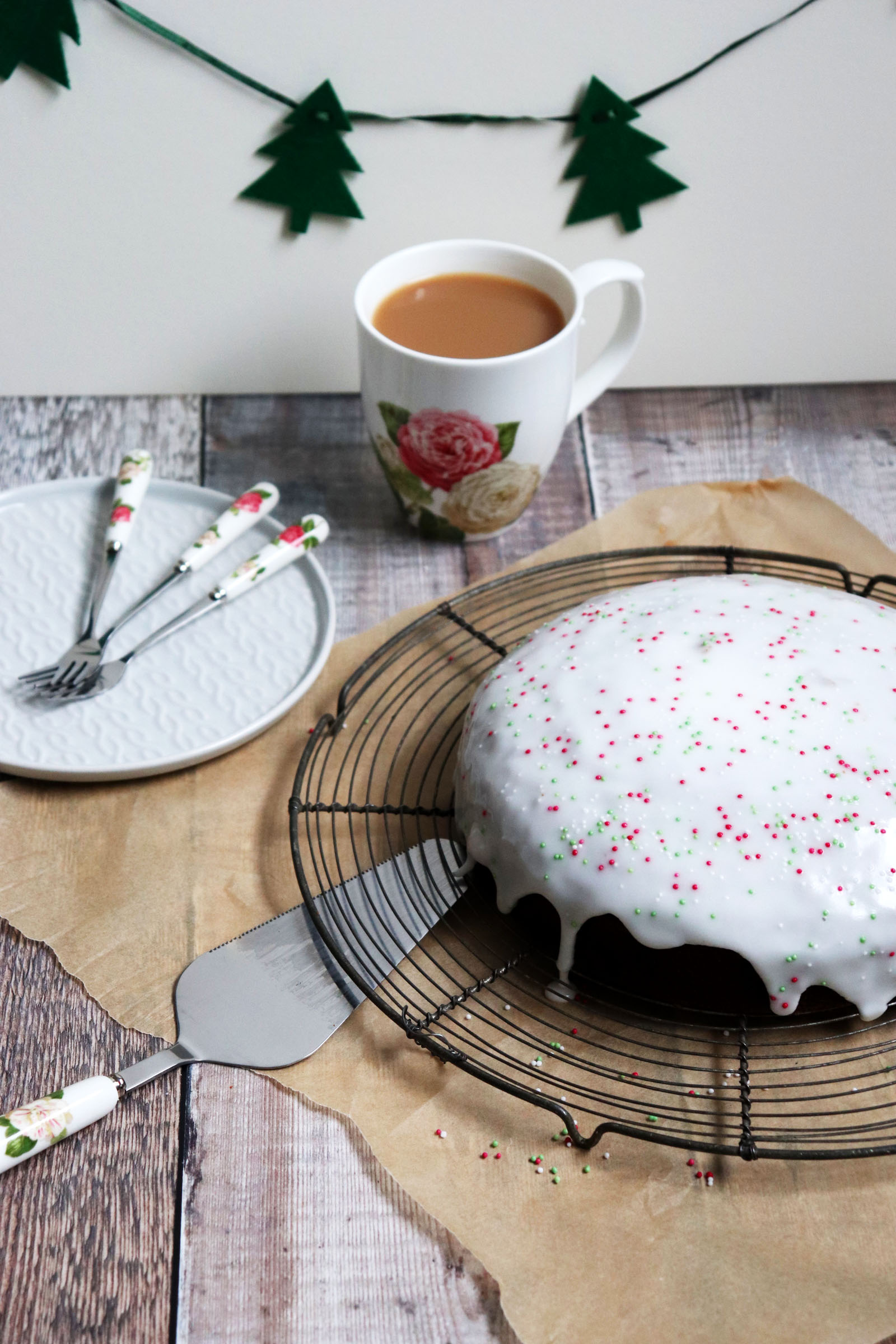 Martha's Spiced Honey and Milk Cake Recipe
Ingredients
150g butter
100g soft light brown sugar
100ml runny honey
100ml milk
2 large eggs
175g plain flour
1 teaspoon baking powder
1 teaspoon bicarbonate of soda
1 teaspoon ground cinnamon
½ teaspoon nutmeg
For the honey glaze:
100g icing sugar
1 tablespoon milk
1 tablespoon honey
Sprinkles, to decorate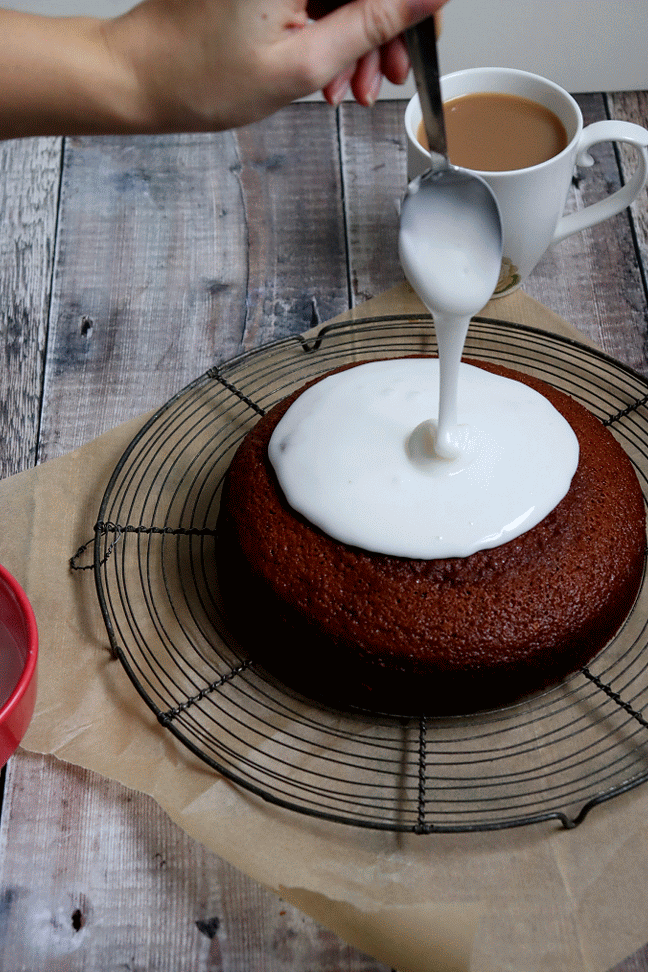 Method
Preheat the oven to 180oC/160oC fan/gas mark 4 and grease and line a 20cm round cake tin with baking parchment.
Melt the butter, sugar and honey together in a large saucepan over a low heat until the mixture no longer feels grainy and the butter has completely melted. Remove from the heat and allow to cool slightly whilst you continue the recipe.
Combine the flour, baking powder, bicarbonate of soda and spices in a small bowl. Stir the milk into the butter mixture, then beat in both of the eggs. Whisk in the dry ingredients until a smooth batter forms, then pour the mixture into the prepared tin.
Bake the cake for 30-35 minutes, or until the top of the cake is firm and a skewer inserted has a few sticky crumbs and no raw batter on it. Allow the cake to cool for 5 minutes in the tin.
Mix together the icing sugar with the milk and honey to make a thick icing. Pour over the hot cake and then sprinkle the top of the cake with a few Christmas sprinkles. This cake is delicious served warm, or will keep for 1-2 week in an airtight tin and kept in a cool place.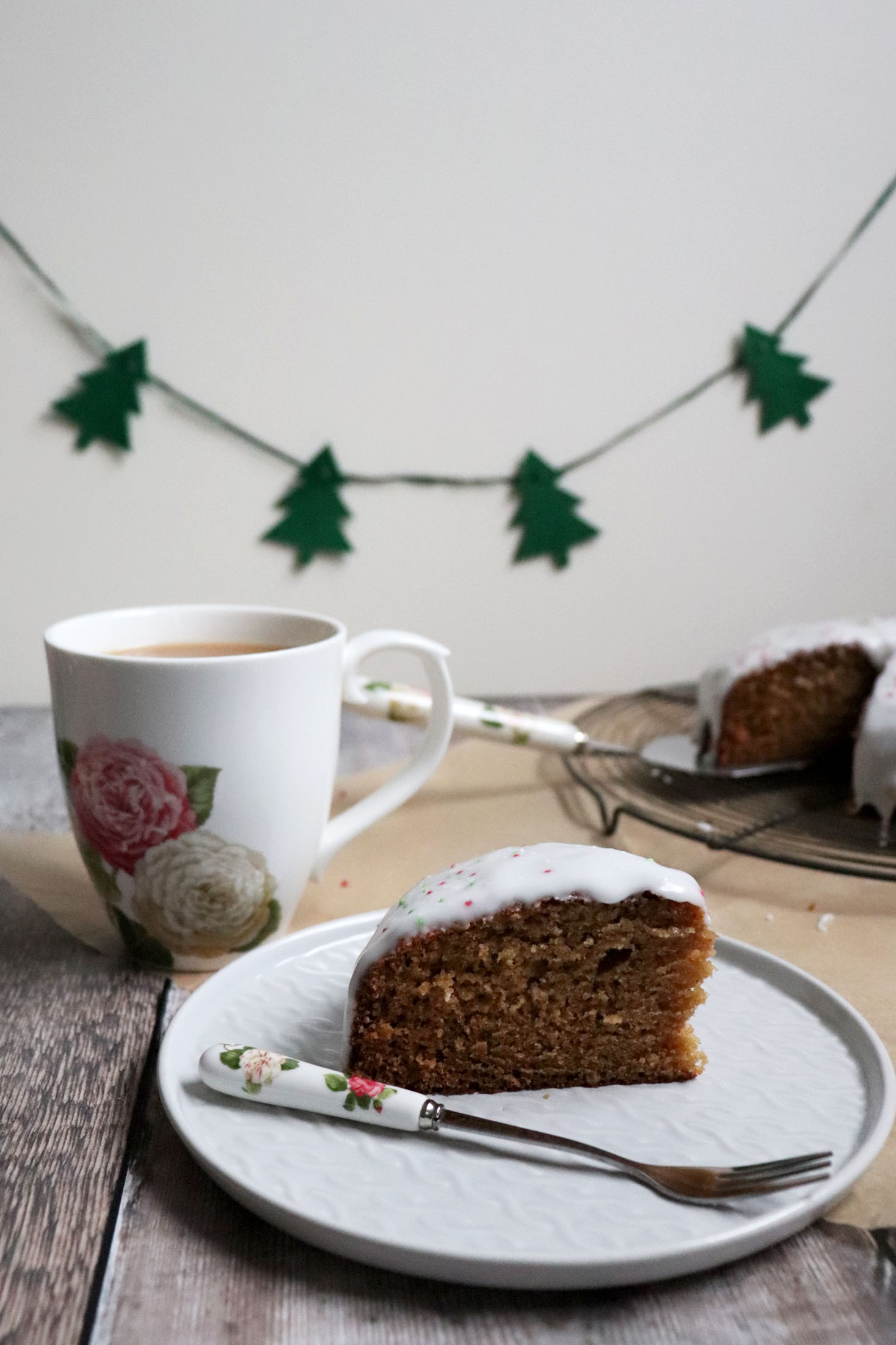 Recipe adapted from Crave, available at Amazon or high-street bookshops
What recipes will you be baking this festive season? Share your seasonal bakes with us on Instagram and be sure to tag @LauraAshleyUK