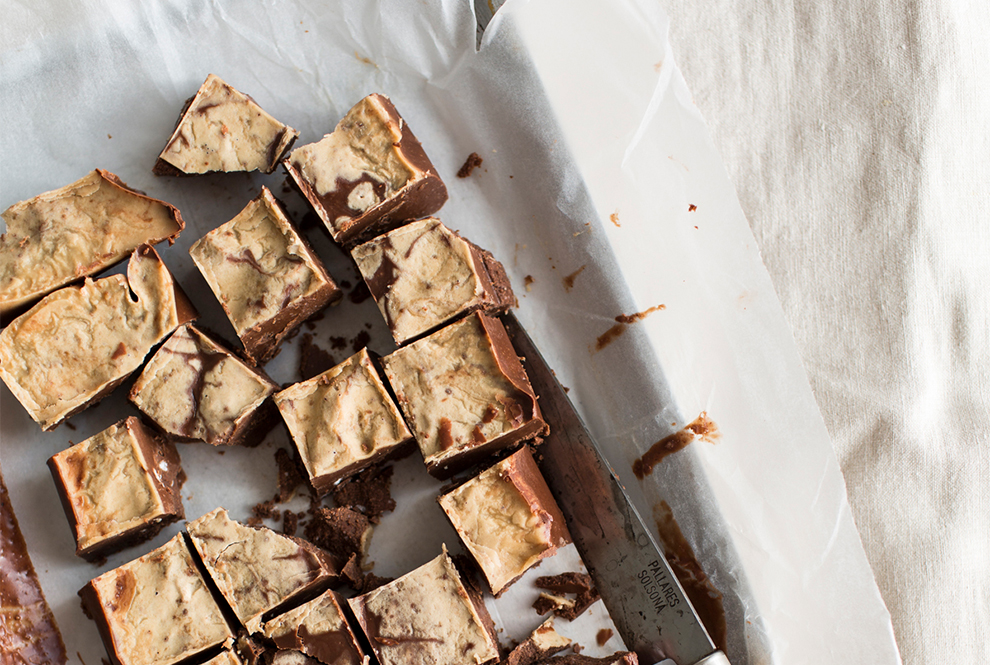 Catherine Frawley shares her recipe for the gifts that are good enough to eat read more
Nothing is more satisfying than indulging on Christmas morning in some hot cinnamon rolls and other delicious homemade treats to start off the festivities. While store-bought streets can still hit the spot, nothing beats homemade Christmas treats.
Whether you are planning to put together a DIY christmas hamper or are cooking for family Catherine Frawley of Borrowed Light has some delicious homemade Christmas food ideas that are sure to satisfy anyone craving a yuletide snack.
Christmas food gifts to make
As Christmas is fast approaching, one thing that this time of year is a great excuse for is a little bit of indulgence. There's all the usual rich foods to make and eat but I often find that sharing these indulgent bakes is one way of getting to make and try lots of things but also reduce expanding sideways too much!
The fudge is really rich so keeping a few squares for yourself and sharing the rest is a great way of getting through this big batch and who doesn't like fudge? It will last for 2 weeks in the fridge and a little goes a long way. The macarons can last for 5 days in the fridge, they are a little bit of an effort but no one will be unimpressed if they are presented with a little box of these, they are truly decadent and indulgent.
The christmas cinnamon rolls need to be eaten within a few days but are great for a pre or post Christmas breakfast, and if you didn't get to see loved ones before Christmas you could always turn up in the days that follow with a batch of these. No one can resist the smell of cinnamon. These are the homemade Christmas food gifts to try now. Enjoy!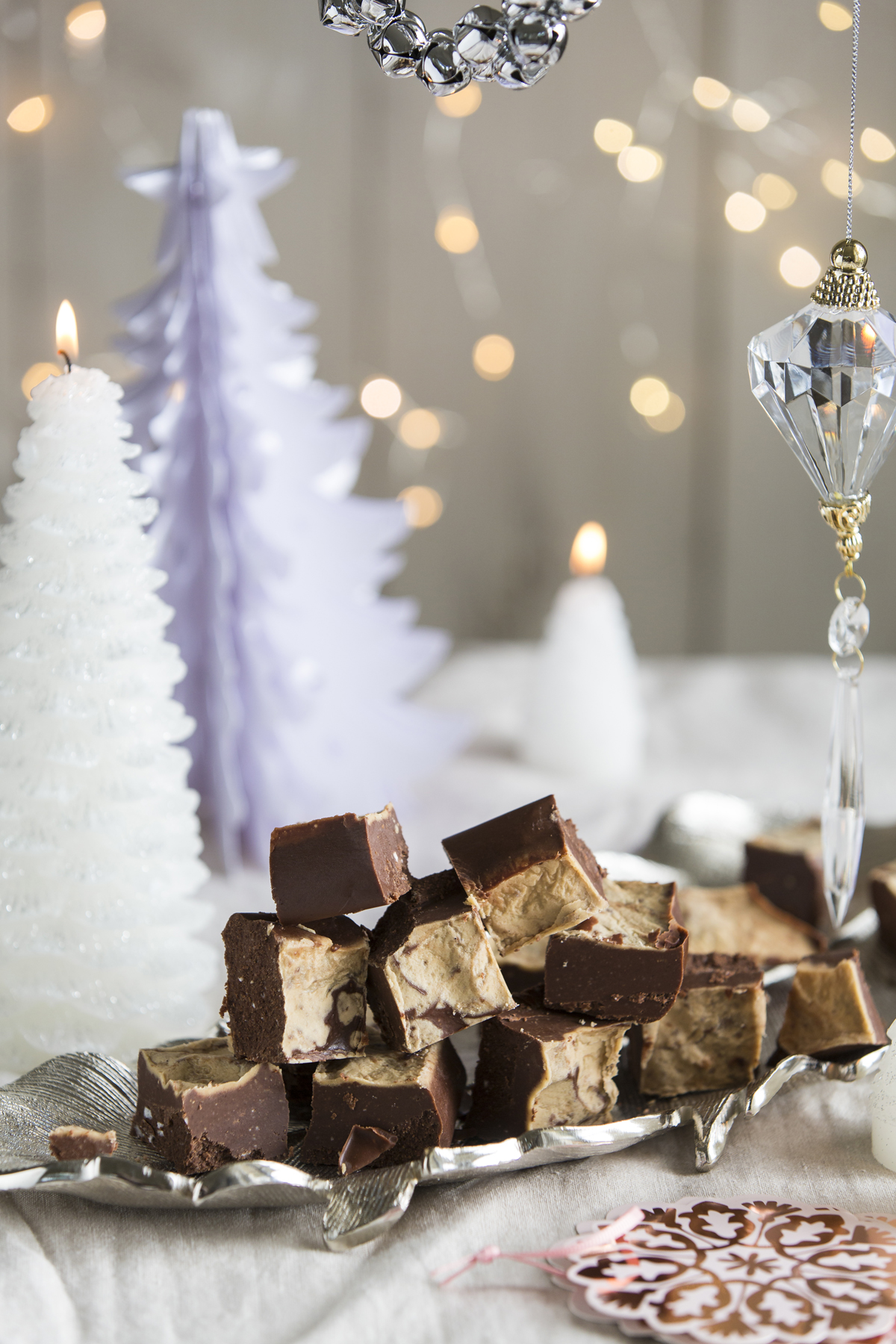 Peanut Butter Fudge
Hands-on time 15 mins, plus at least 2 hours to set
Ingredients
200g dark chocolate, broken into pieces
200g smooth or crunchy peanut butter
100g butter
120g Icing Sugar
To swirl:
1 tbsp butter
2 tbsp peanut butter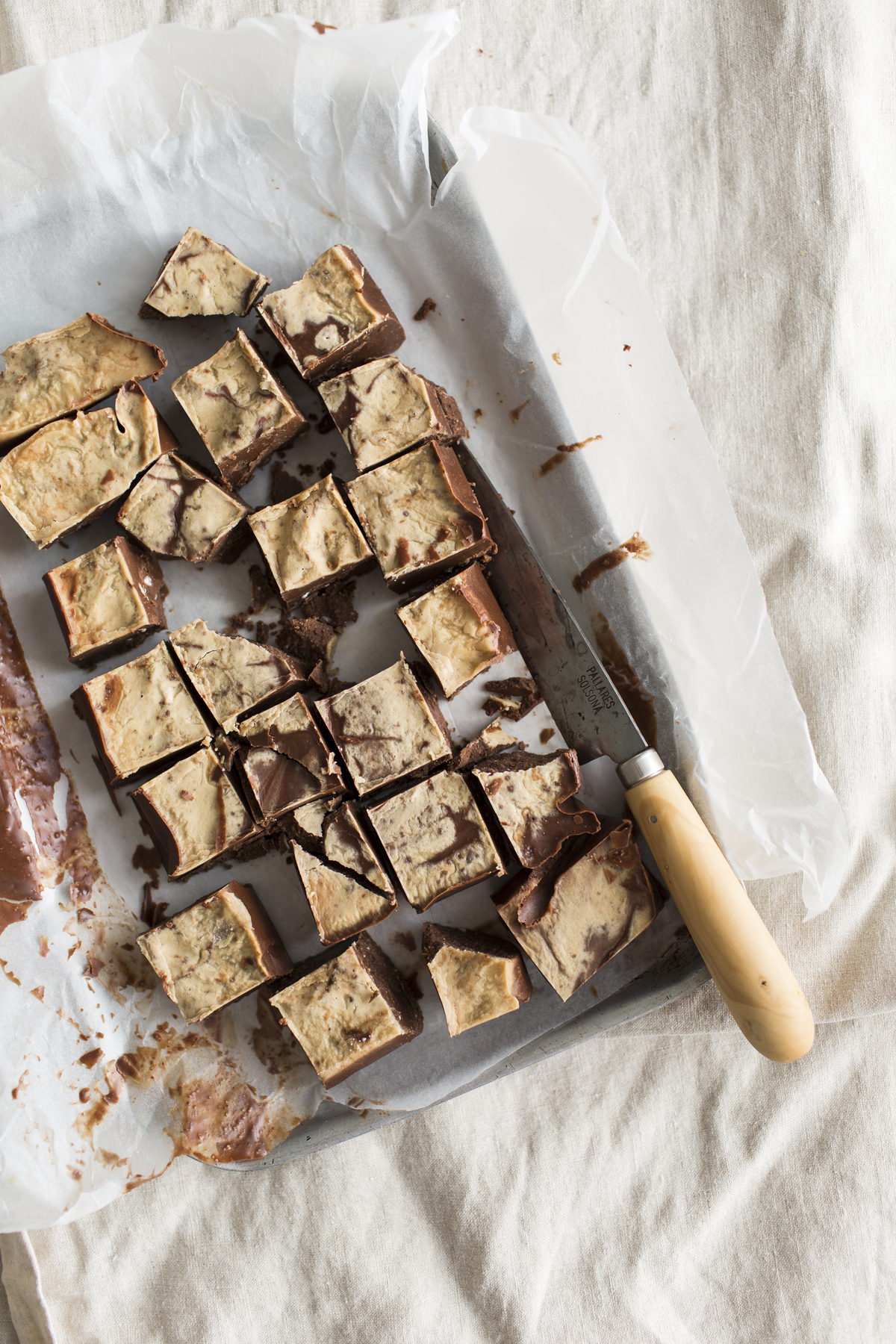 Method
In a glass bowl add the chocolate, peanut butter and butter. Melt over a pan of simmering water. Remove from the heat and whisk in the icing sugar.
Pour into a lined square baking tin. Melt together 1 tbsp butter and 2 tbsp of peanut butter, mix until smooth then swirl into the fudge. Place in the fridge to set for around 2 hours.
Cut into chunky squares, wrap in parchment paper for gifts or have on hand for visitor treats. They will keep in the fridge for 2 weeks.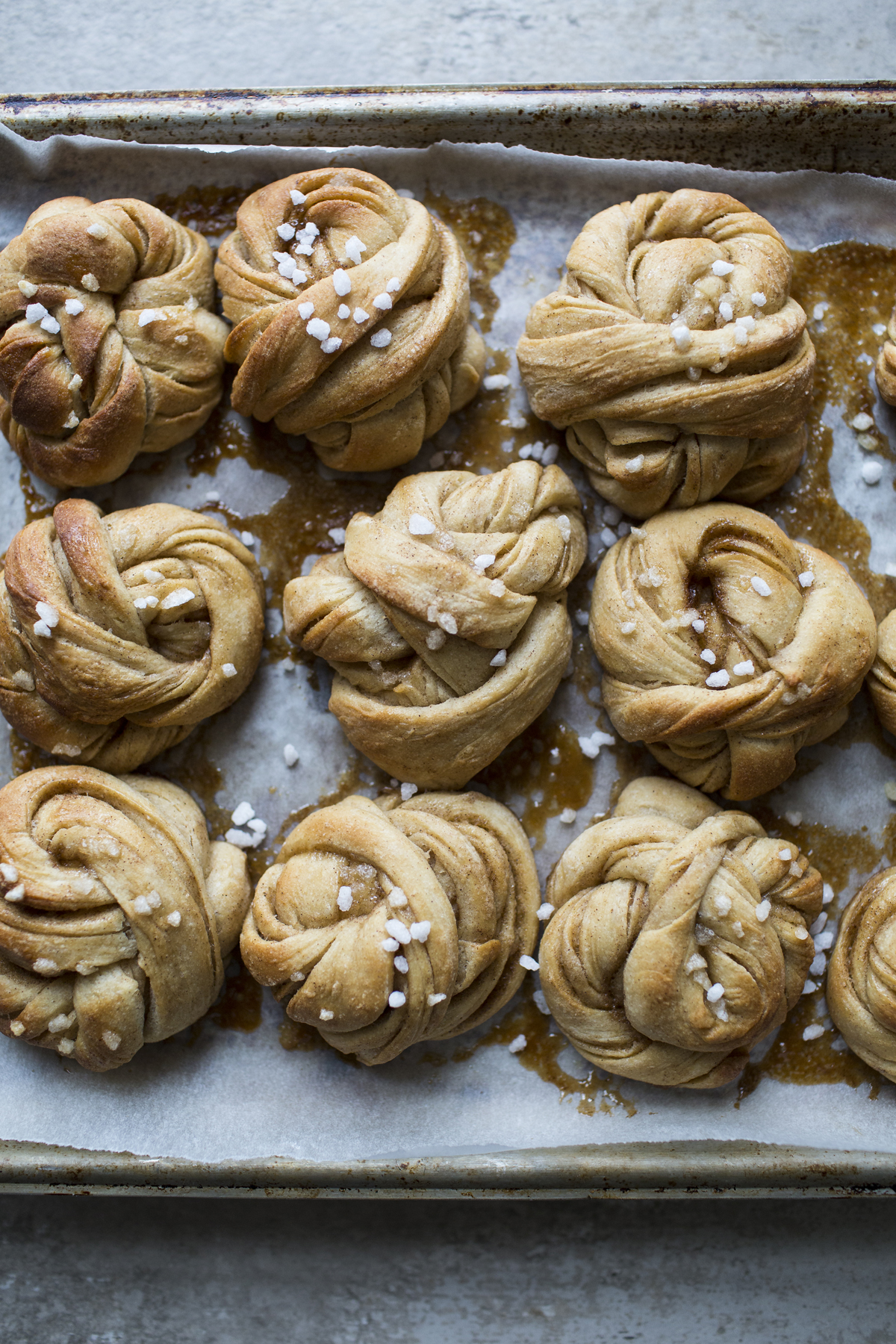 Christmas cinnamon bun twists
Hands on time 30 mins. Proving time 1.5 – 2 hours
Ingredients
250ml Milk
7g Fast Acting Yeast
60ml hot water
60g light brown sugar
½ tsp salt
400g plain flour, more for rolling
1 tsp ground cinnamon
75g butter, softened and cut into cubes
Olive oil to oil the bowl
For the filling
60g butter
60g light brown sugar
1 tsp cinnamon
For the glaze
2 tbsp boiling water
1 tbsp light brown sugar
Pinch of ground cinnamon
Pearl Sugar to sprinkle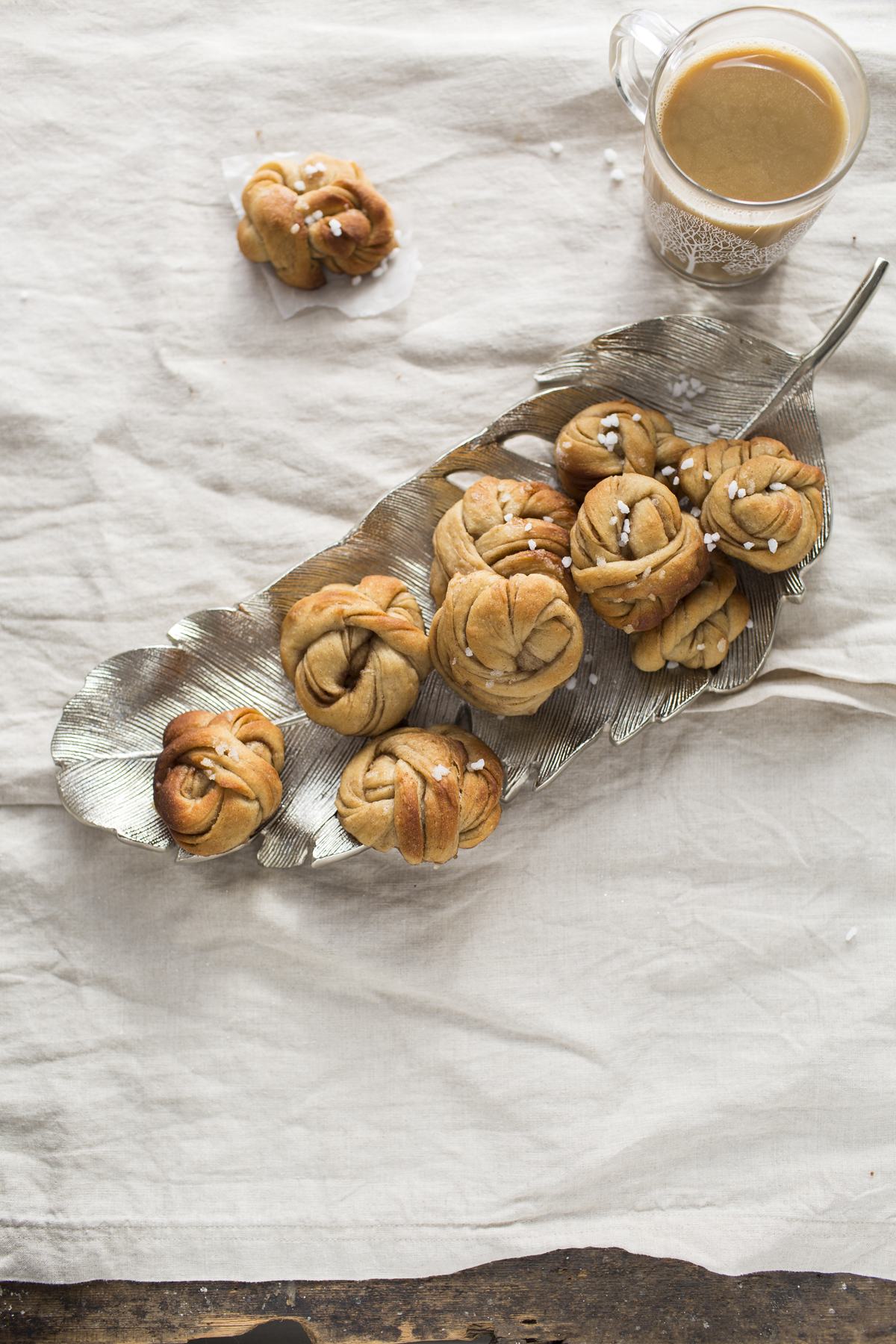 Method
Line two baking sheets with parchment paper. Mix together the milk, yeast and hot water. Set aside.
In a freestanding mixer add the sugar, salt, flour and cinnamon mix together to combine, change the attachment to a dough hook and on a low speed add the yeast/milk mixture, once that has combined, slowly add handfuls of cubed butter and increase the speed to medium for about 5 minutes. It should form into a springy loose dough.
Remove from the bowl and on a floured surface, shape into a ball.
Either wash and dry the mixing bowl or use another but grease with the olive oil. Place the dough in the bowl and cover with a tea towel. Leave in a warm place for 1 hour or until double in size.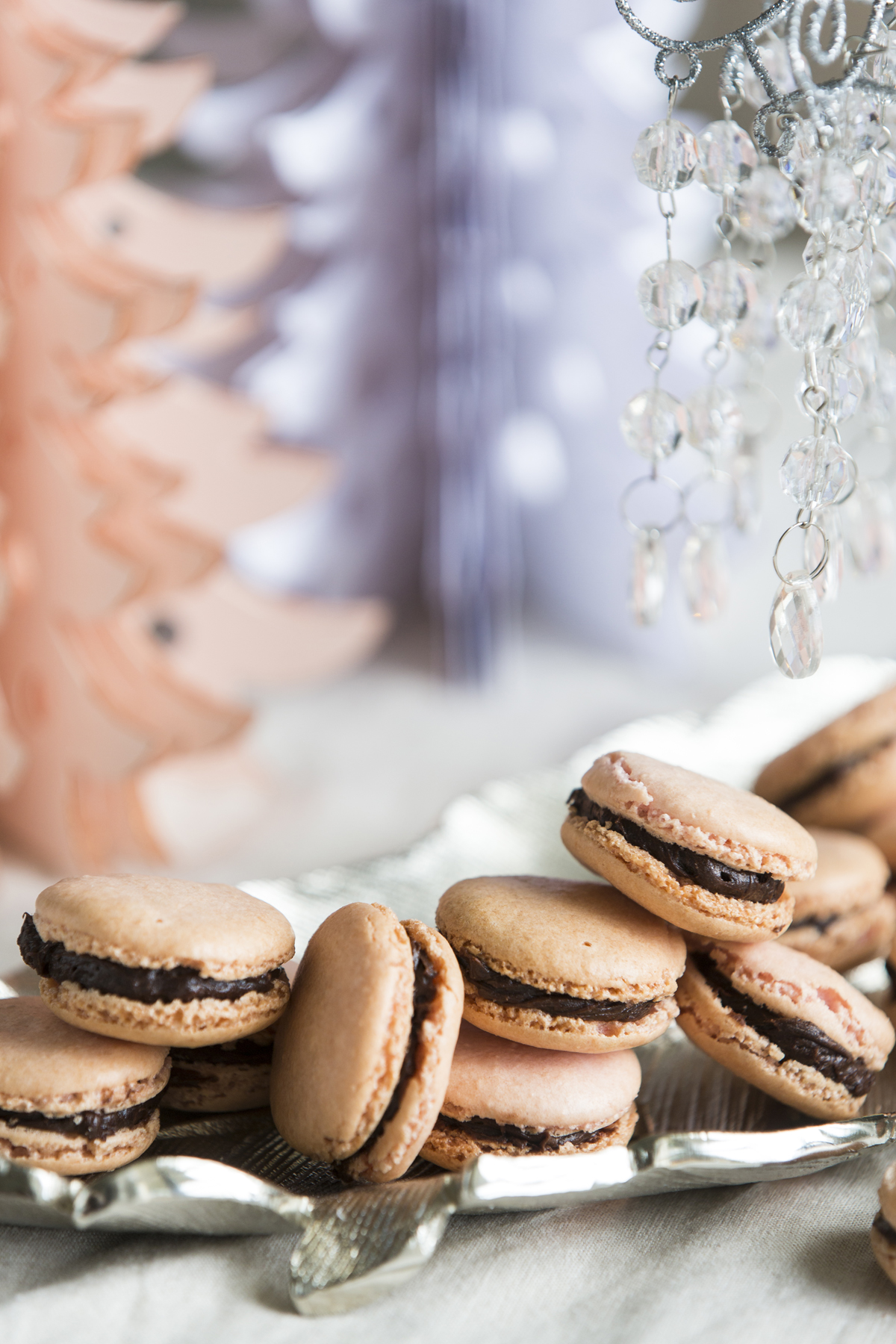 Christmas Macaroons
Makes about 30
Ingredients  
160g Ground Almonds
180g Icing Sugar
120ml egg whites, approx. 3 large eggs
130g granulated sugar
½ tsp pink food colouring (or colour of your choice)
For the filling
Nutella or Chocolate Buttercream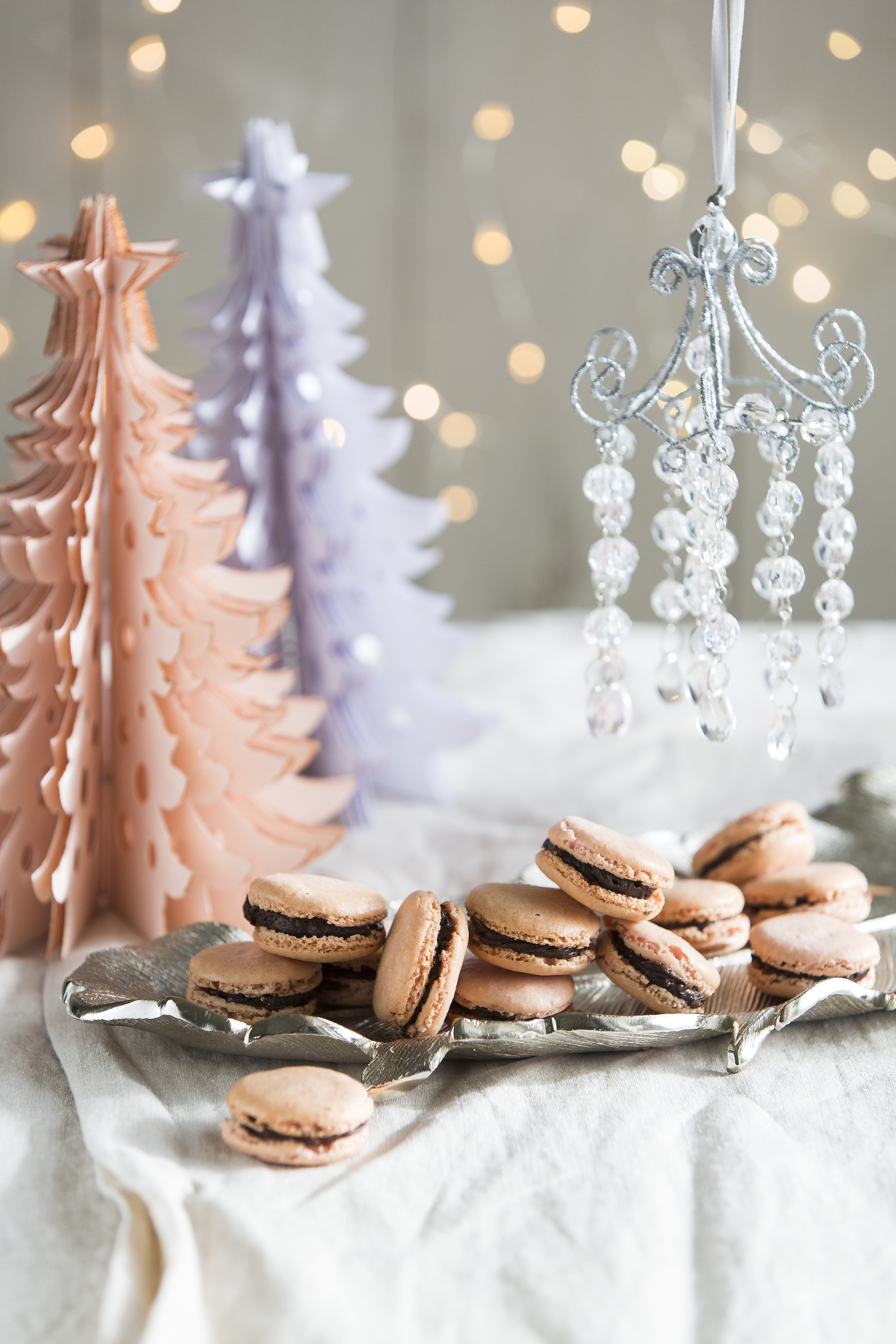 Method
Either line two baking sheets with parchment paper and draw 4 cm circles about 2.5cm apart or use 2x silicone macaron mats.
Pre heat the oven to 150 degrees (Fan).
Sieve the ground almonds into a large bowl, followed by the icing sugar, mix together to combine thoroughly. Whisk the egg whites in a freestanding mixer for about 5 minutes adding the sugar gradually until soft peaks form. Add the colouring and mix for another minute.
Add the almond mixture to the eggs and sugar and fold in with a spatula until everything is combined. Add the mixture to a piping bag, and pipe onto your mat or prepared baking parchment. The mixture should be quite runny.
Knock the mat or baking sheet a few times, to get ride of any air bubbles and leave for 10-15mins before putting them in the oven so a skin forms on the top of each macaron.
Bake for 15 mins. Remove from the oven, allow to cool for a few minutes before pealing from the parchment or mat and place on a rack.
Allow to cool completely before adding the filling. Spoon or pipe the Nutella onto half of the macaron cases and top each with another half. Stack in food gift bags and tie with a ribbon.
All images are styled with items from the current Christmas range at Laura Ashley. For more of Catherine's recipes, visit her website here. 
What do you think of these homemade Christmas food ideas? Which recipe would you like to try? Let us know in the comments below.