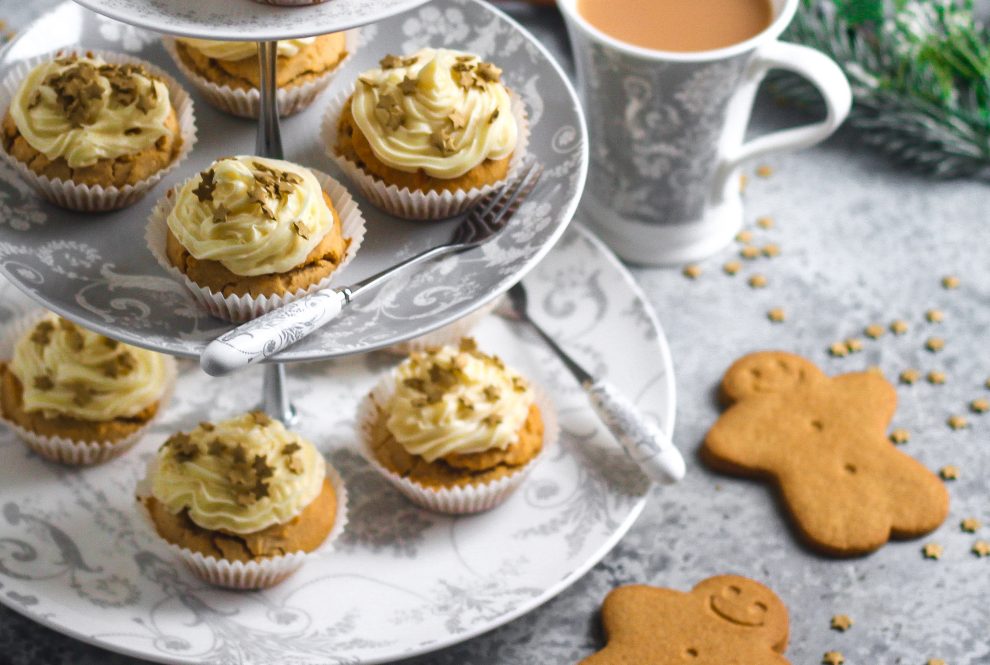 Gingerbread Cupcakes are the perfect festive treat! Food Blogger, Nourishing Amelia shares her favourite vegan & gluten free recipe read more
These free-from gingerbread cupcakes are the best cakes to make around Christmas! The well-loved ginger taste comes through so beautifully in the vegan, gluten-free sponge and the creamy vanilla frosting just tops it all off. The cakes have a wonderful warmth to them, an amazing natural sweetness and they taste just so indulgent. Serve the cupcakes on the Josette 3 tier cake stand for a fabulous afternoon tea option!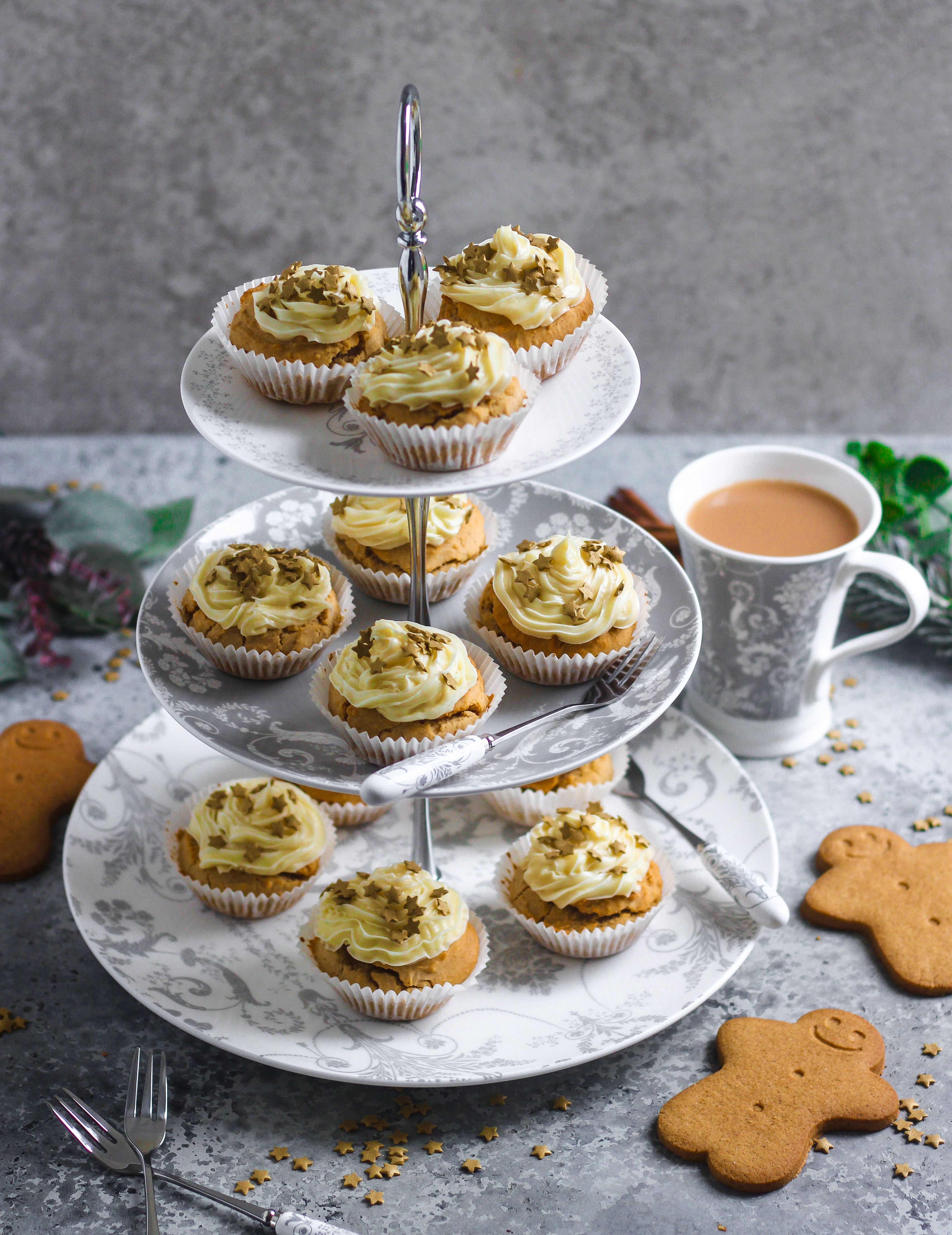 Ingredients
Cupcakes:
• 250g gluten free flour
• 50g ground almonds
• 4 tbsp aquafaba (water from tin of chickpeas)
• 80g dairy free butter OR coconut oil
• 3 tbsp coconut sugar
• 6 tbsp maple syrup
• 60ml almond milk
• 1 tsp vanilla extract
• 1 tsp ground ginger
• 1/2 tsp ground cinnamon
• 1 tsp baking powder
• 1/2 tsp bicarbonate of soda
• Pinch of salt
Frosting:
• 4 tbsp plain coconut yoghurt
• 2 tbsp maple syrup
• 1 tsp vanilla extract
• Pinch of xantham gum

Method
1. Pre-heat the oven to 160 degrees celsius.
2. To get your aquafaba simply drain your tin of chickpeas, keeping the water! Add the water to a food processor and blend on high speed until a thick, white mixture forms. Transfer into a bowl.
3. Sift the flour into a mixing bowl then add the ground almond, ginger, cinnamon, baking powder, bicarbonate of soda and pinch of salt. Mix well.
4. Add the butter or coconut oil to a food processor along with the maple syrup and coconut sugar. Blend until creamed together.
5. Add this mixture to the mixing bowl of dry ingredients followed by 4 tbsp aquafaba, the almond milk and vanilla. Mix everything together really well until fully combined.
6. Line a cupcake tray with cupcake cases and spoon the mixture into each case.
7. Bake in the oven for around 20 minutes, or until the cupcakes are slightly brown on top and well risen.
8. Allow the cupcakes to cool while you make the frosting. To do this simply whip together all the frosting ingredients until a thick, creamy consistency forms.
9. Once the cupcakes are completely cool you can top them with the frosting! Do this either with a piping bag or simply smooth the frosting on with a spoon. You can even top with additional sprinkles if you fancy!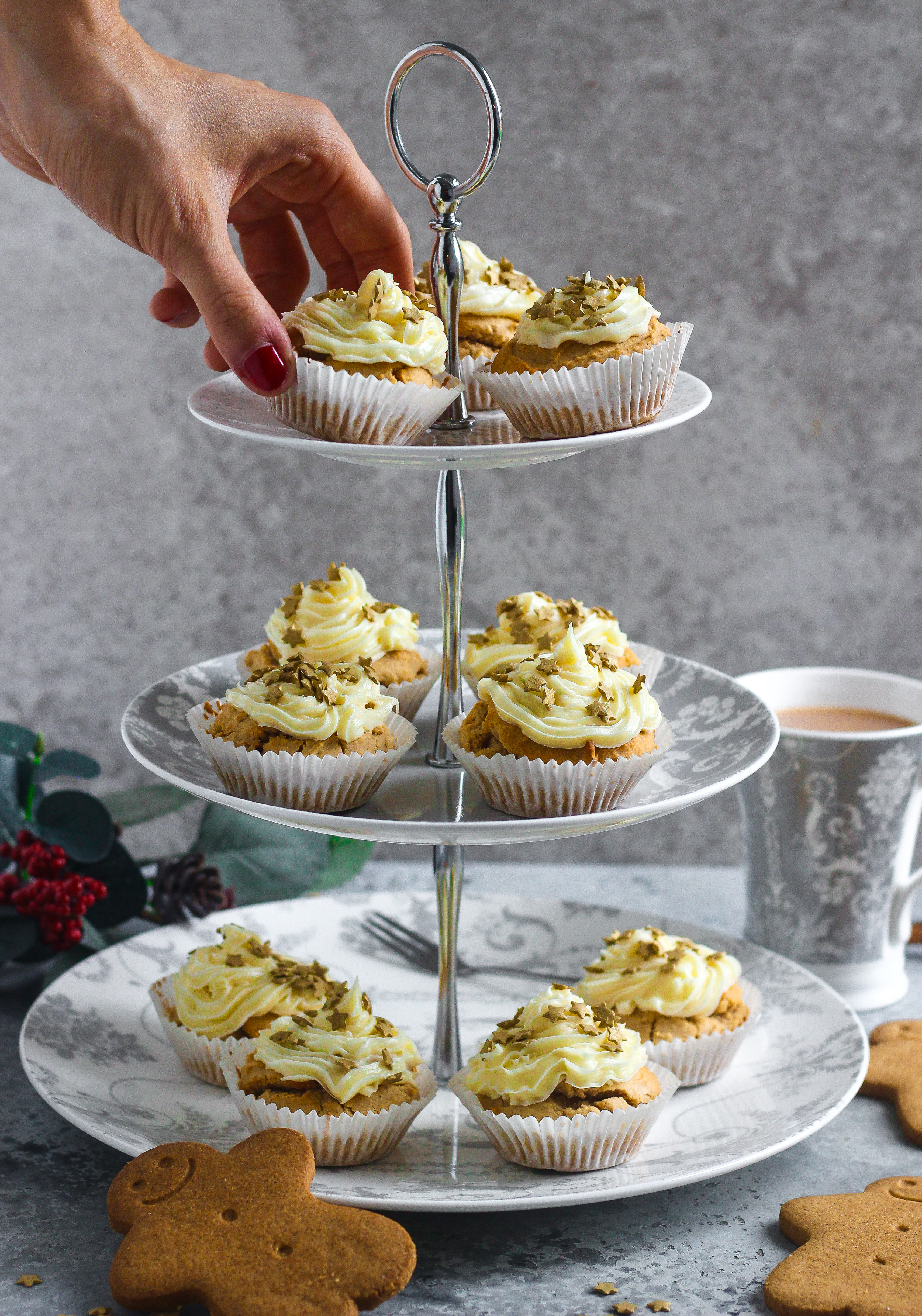 Big thank you to Nourishing Amelia for the wonderful recipe!
Will you be giving it a go? Instagram your finished bakes and be sure to tag us in the pictures: @lauraashleyuk