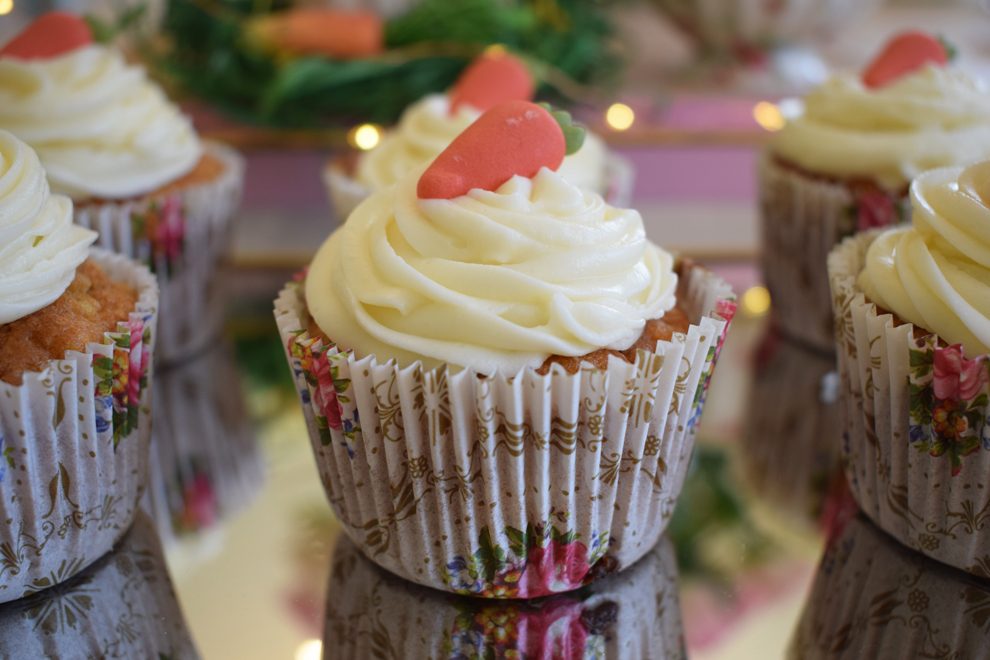 Stuck for things to do this Easter weekend? Let The Vintage Room help you out... read more
The lovely Louise from The Vintage Room is back again with another delicious mouth watering recipe that is the perfect recipe for family bonding this Easter weekend…
I do love a bit of seasonal baking and Easter is no exception to this! Cupcakes are a big hit at any time of year but my personal favourites are carrot and apple ones with cream cheese frosting and they are a perfect Easter bake especially when decorated with little sugar carrots. I baked some along with some pink macarons for a little catch up with friends and they went down a treat. Be warned, they are slightly addictive and you may not stop at one!
175g self raising flour
1 teaspoon baking soda
1 teaspoon ground cinnamon
Half a cup of chopped walnuts (optional)
2 large eggs
135g granulated sugar
Two thirds cup of sunflower oil
Teaspoon vanilla extract
Cup of grated apple
One and a third cups grated carrot
Cream cheese frosting
Teaspoon vanilla extract
Quarter cup of soft butter
4oz full fat cream cheese
Two and a half cups icing sugar
3 teaspoons lemon juice
Method
Whisk eggs in mixer and then add sugar, oil and vanilla extract and continue to whisk until frothy. Then sieve flour, baking soda and cinnamon and fold into mixture until combined.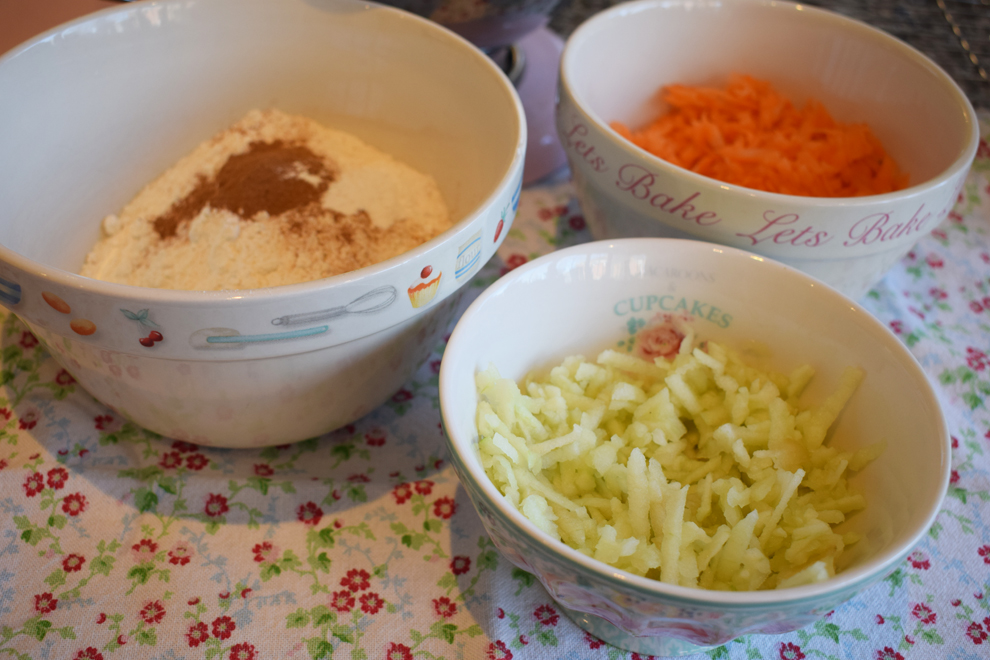 Add grated carrot, apple and walnuts and mix through with a spoon or spatula. Now spoon mixture into baking cases, I use a muffin tin and muffin cases as they are deeper but it is a matter of personal preference as to which size you prefer.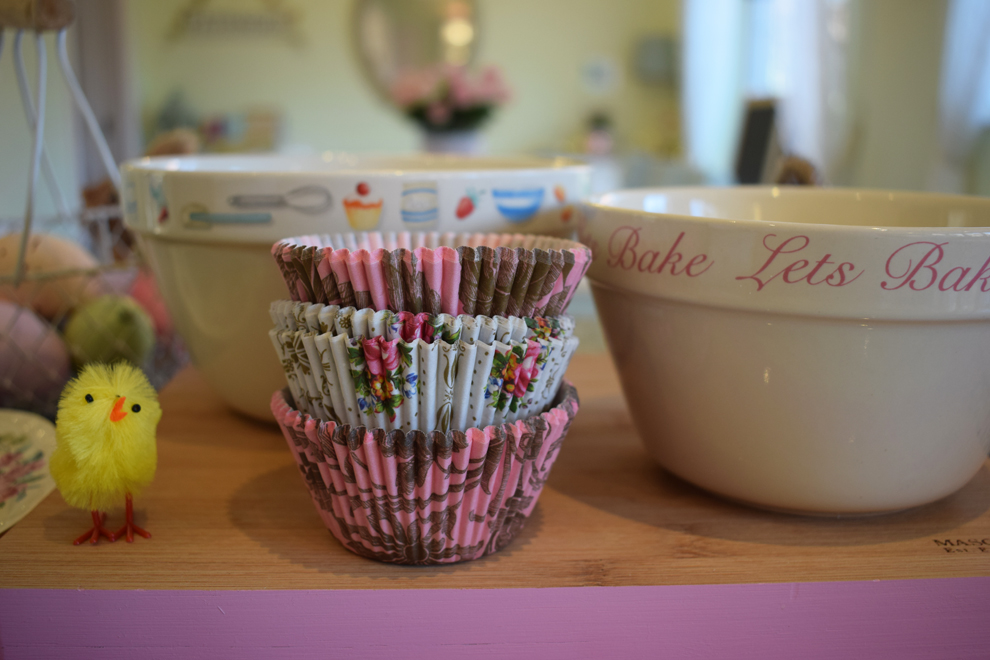 Bake at 180 degrees centigrade for around 15 minutes until springy in the middle and leave in baking tin for a couple minutes before transferring onto cooling tray.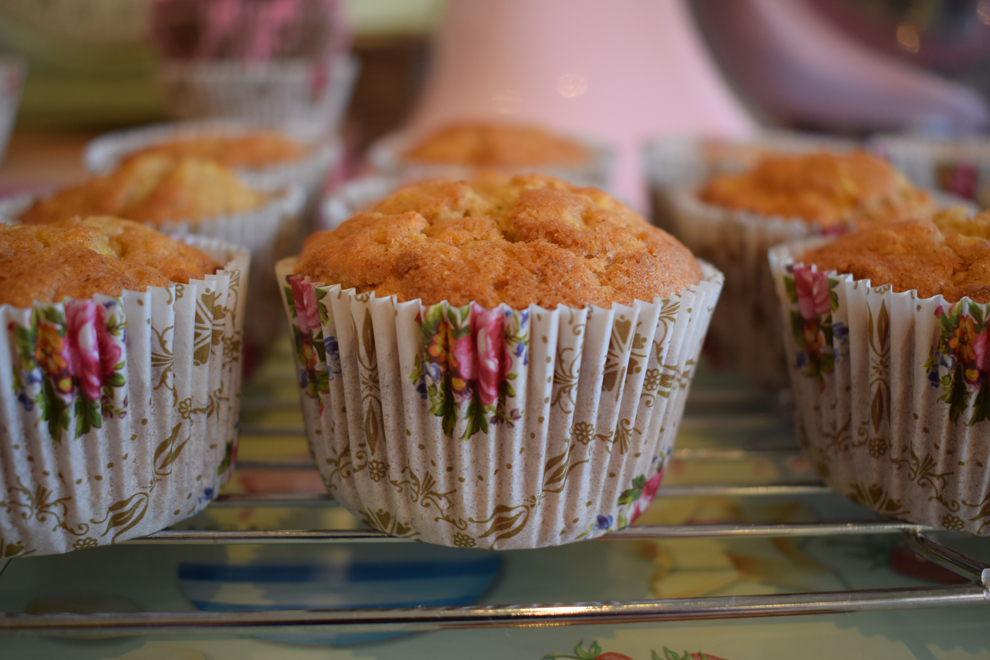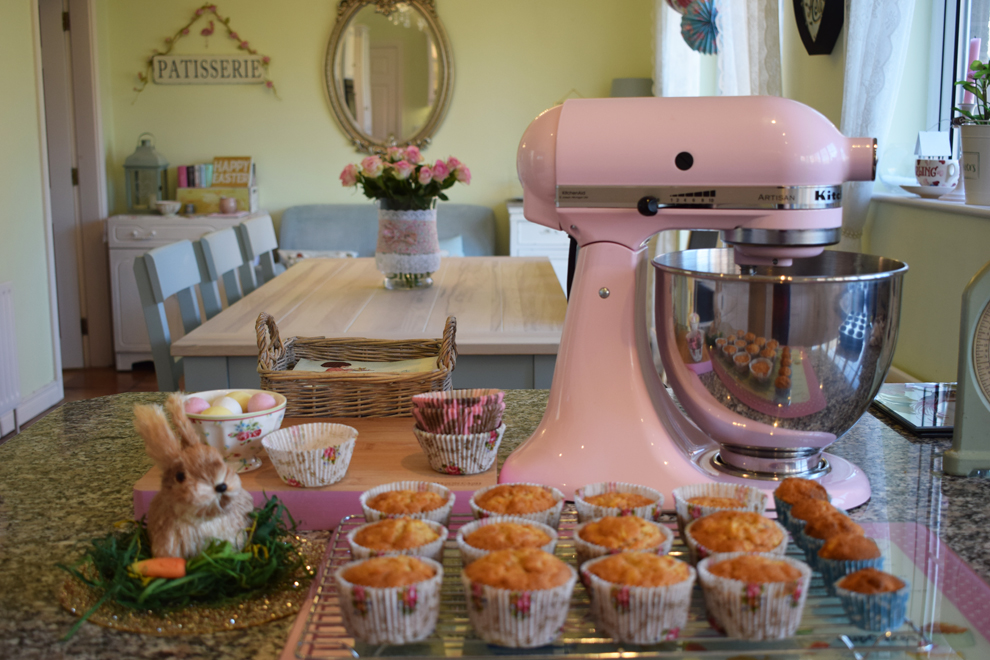 Leave to cool while making frosting.
Frosting
Put cream cheese, softened butter, vanilla extract and lemon juice into mixer and mix until combined. Then add sifted icing sugar and mix roughly by hand before using electric mixer to mix for couple minutes until smooth. Pipe mixture onto cupcakes and decorate with little sugar carrots which can usually be found in the bakery aisle of the supermarket.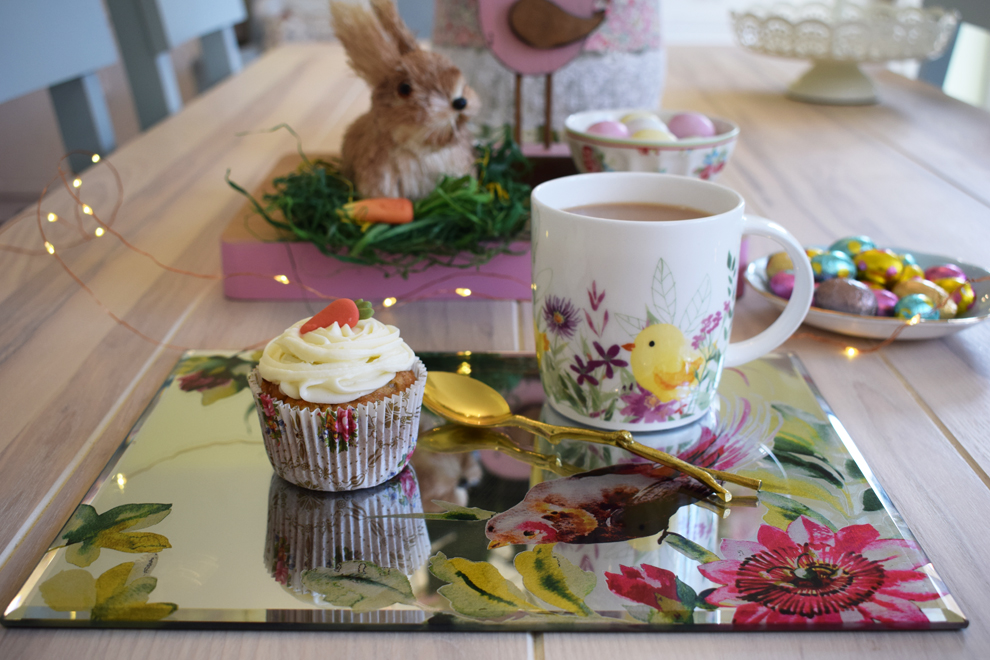 These cupcakes are perfect for a little afternoon tea or even as a dessert served with whipped cream. And I have been known to eat the leftovers for breakfast! I'm quite sure they qualify as one of your five a day as they have carrots and apples in them so definitely a healthy snack, right?
Wishing you all a very happy Easter!
Louise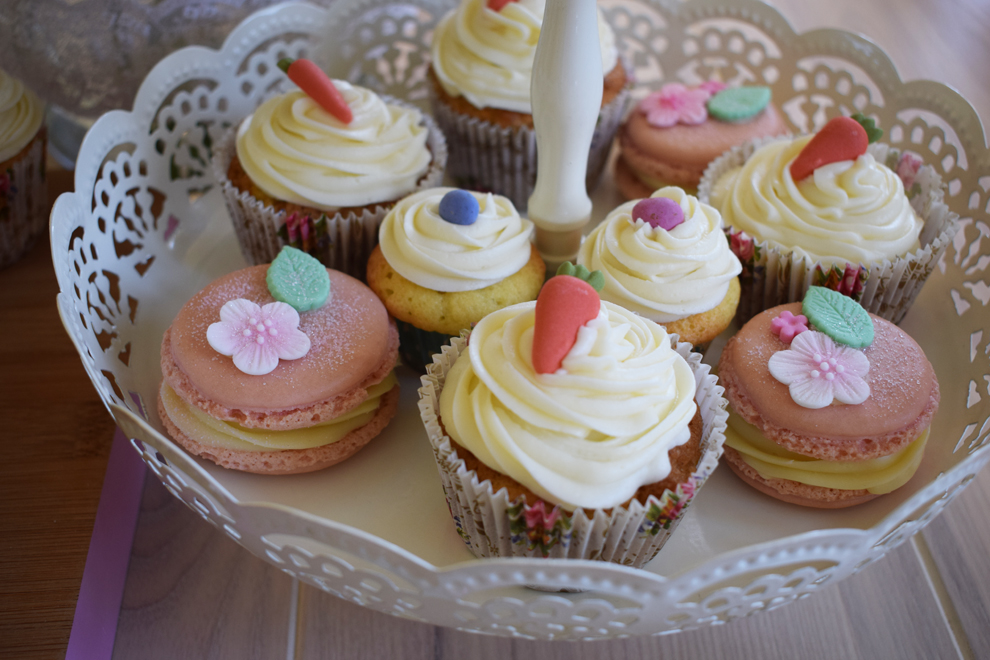 Did you get as hungry as us reading this?! Do you have any baking plans for this Easter? Let us know below or on Twitter @LauraAshleyUK