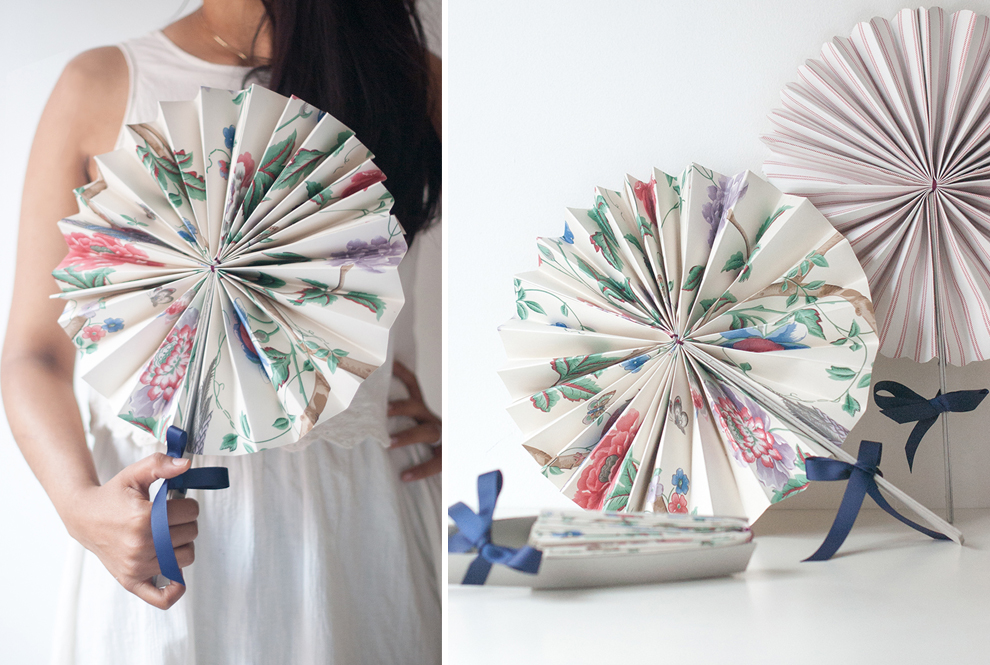 Back with her third wedding DIY, Soumya shows us how to create pretty wallpaper fans for a special wedding keepsake... read more
Bride to be? Planning a wedding? You'll love our latest DIY thanks to Made by Molu! Back with her third instalment of wedding make and do's over on the blog, Soumya shows us how to create fun pinwheel fans made out of our wallpaper. Perfect for a Summer's wedding, these cute fans will keep you cool and be a ideal keepsake of the special day, plus you don't have to fork out on expensive gifts! Handing over to Soumya, she explains the simple how to…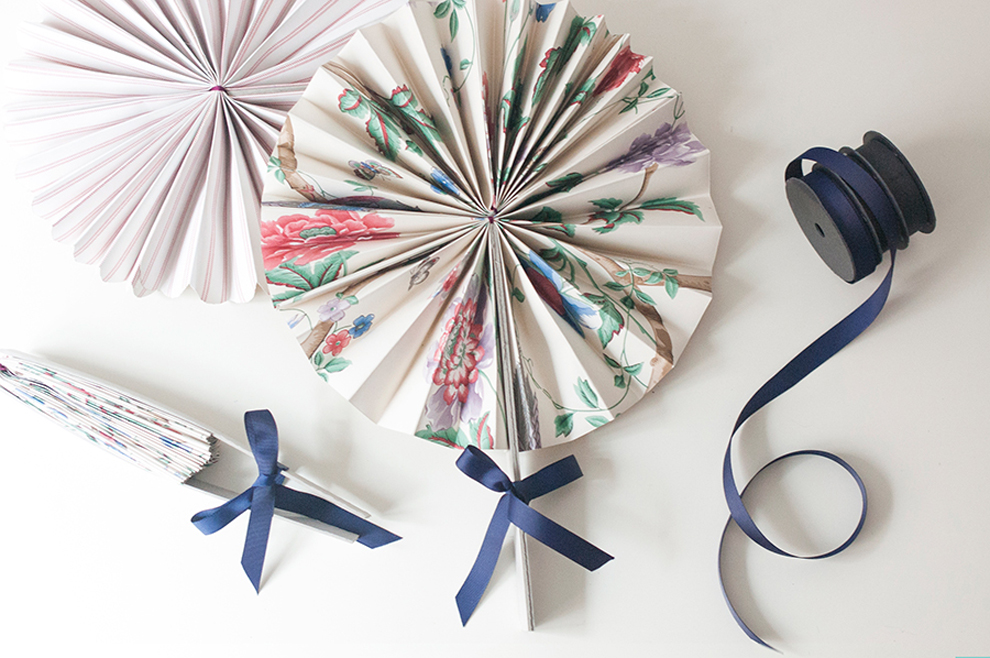 Hey folks! I'm back with my third wedding DIY for you summer brides, particularly if you're getting married someplace warm. I'm going to show you how to make some fun pinwheel fans for your guests out of wallpaper to create the perfect little keepsake favours for your big day….and keep them cool too! While it might not always be warm here in the UK, this personal handmade touch will most definitely be appreciated by your guests. Its a great little wedding project if you're big into your DIYS. If you're not confident enough to make large numbers then perhaps you could make them for your bridal party. Either way, it's fun, functional and super pretty….just imagine the photos you'll have with these!
YOU WILL NEED: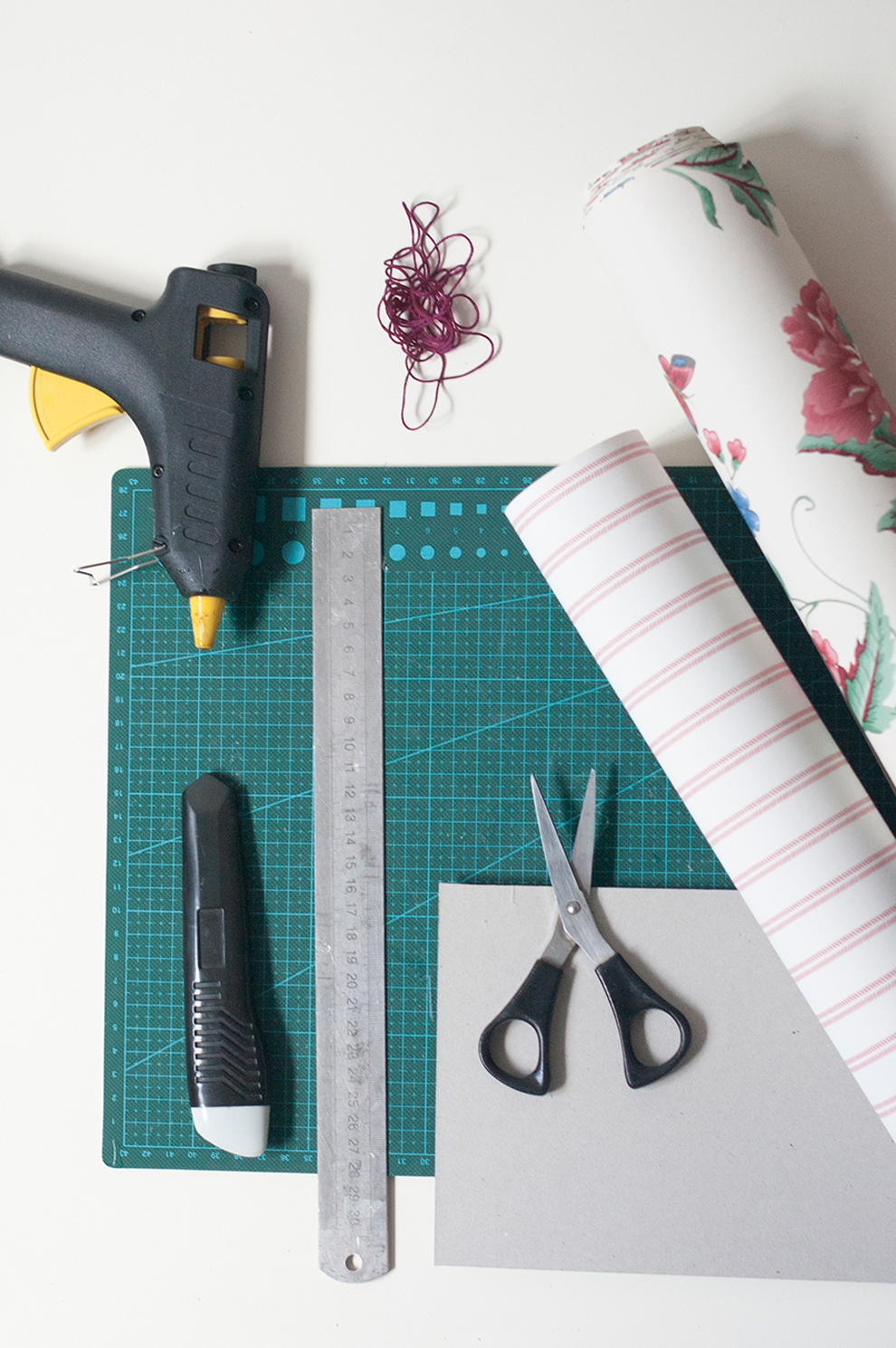 – Wallpaper – I used Elveden Cranberry Wallpaper & Henley Stripe Pale Cranberry Red
– Thick card (approx 2mm in thickness)
– Glue gun
– Stanley knife or scalpel
– Scissors
– Thread
– Metal ruler
METHOD: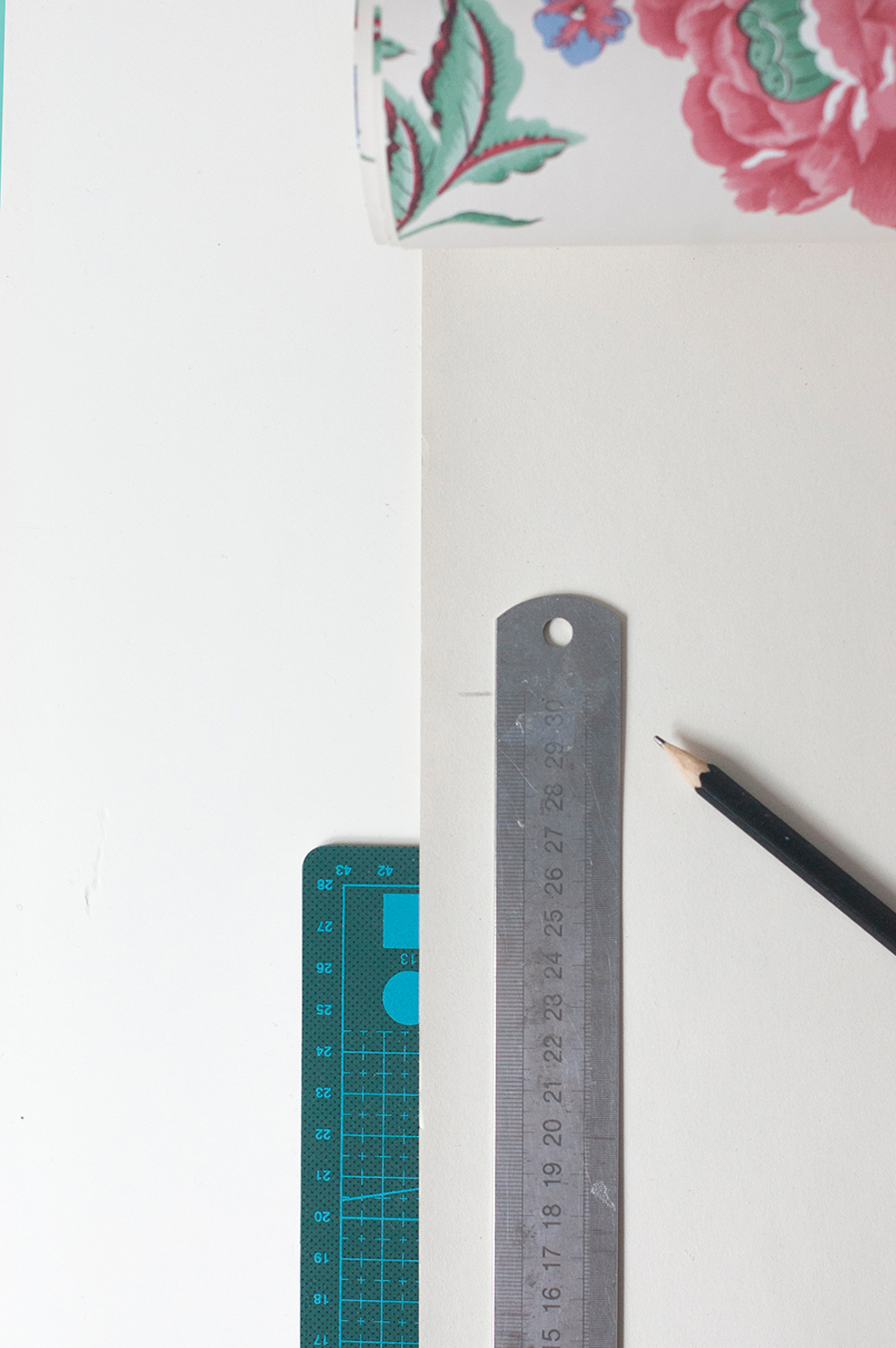 1. Pick out your wallpaper of choice. Measure out and cut 30cm for each piece of sheet you're going to use to make the fan with; i.e. 30x53cm in dimension (53 cm is the width of the Wallpaper).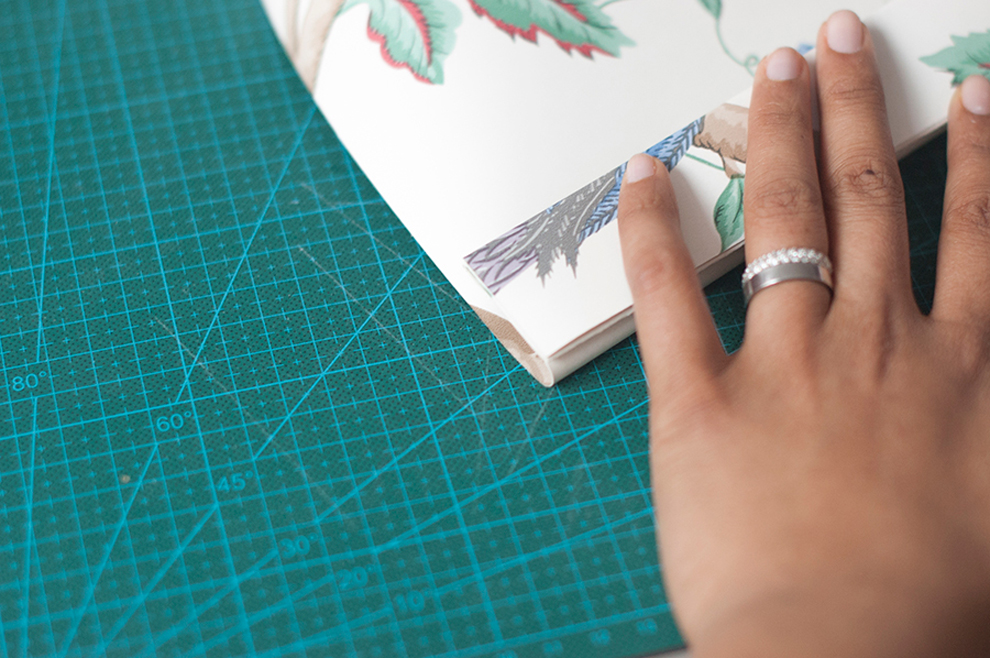 2. Once the sheets are cut, accordion-fold them so it's roughly 2.5cm in width. You will need two sets of these pleated sheets per fan.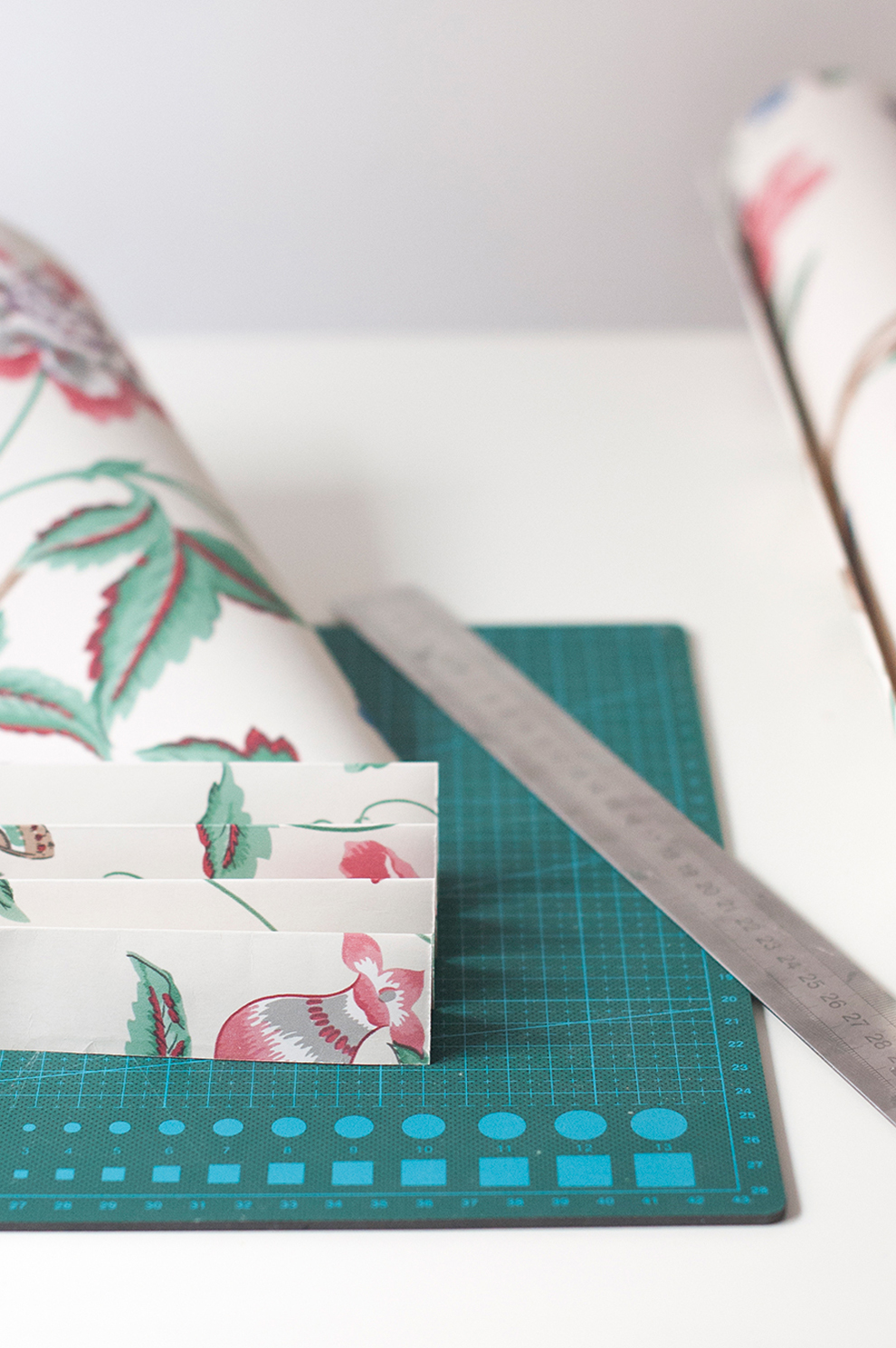 3. Fold them tightly in half. You may want to use the edge of a rule for a neat fold as the paper is thick.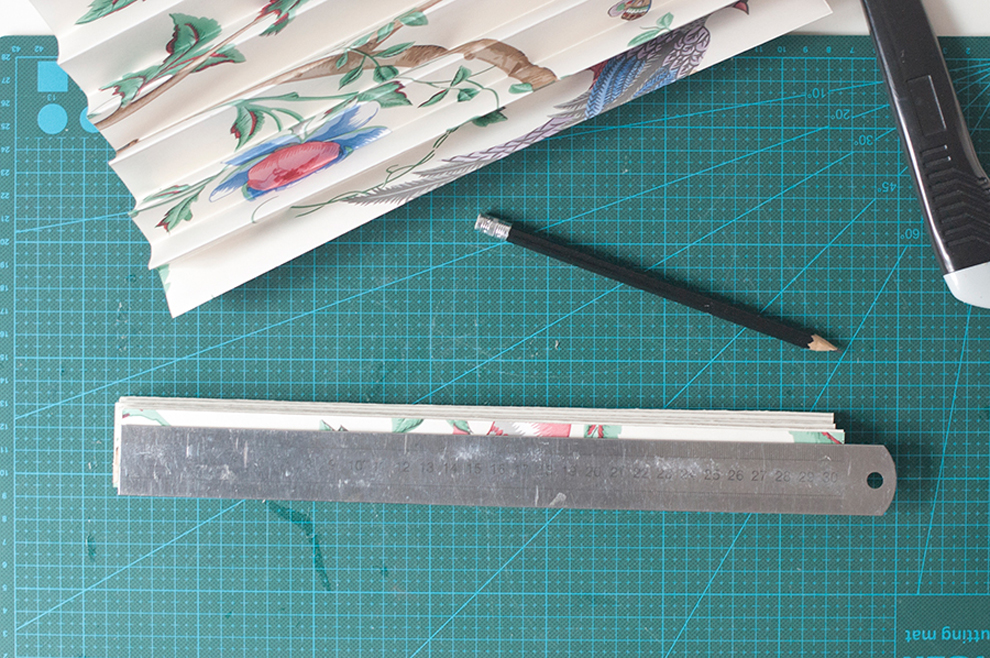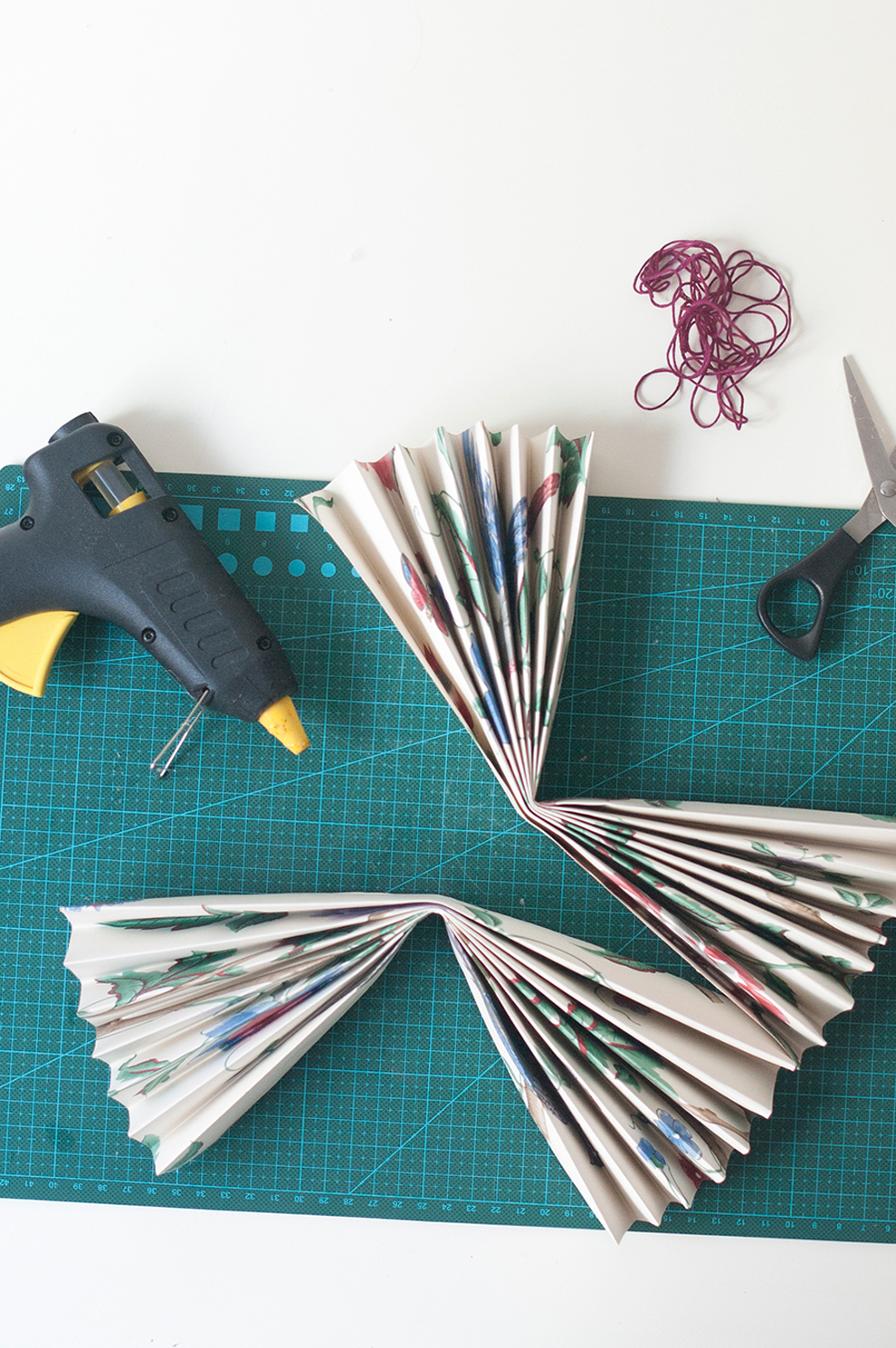 4. You'll need to stick the two pleated sheets together by adhering the long edges of the pleated sheets together using the hot glue gun. (It'll look like a bow tie now!)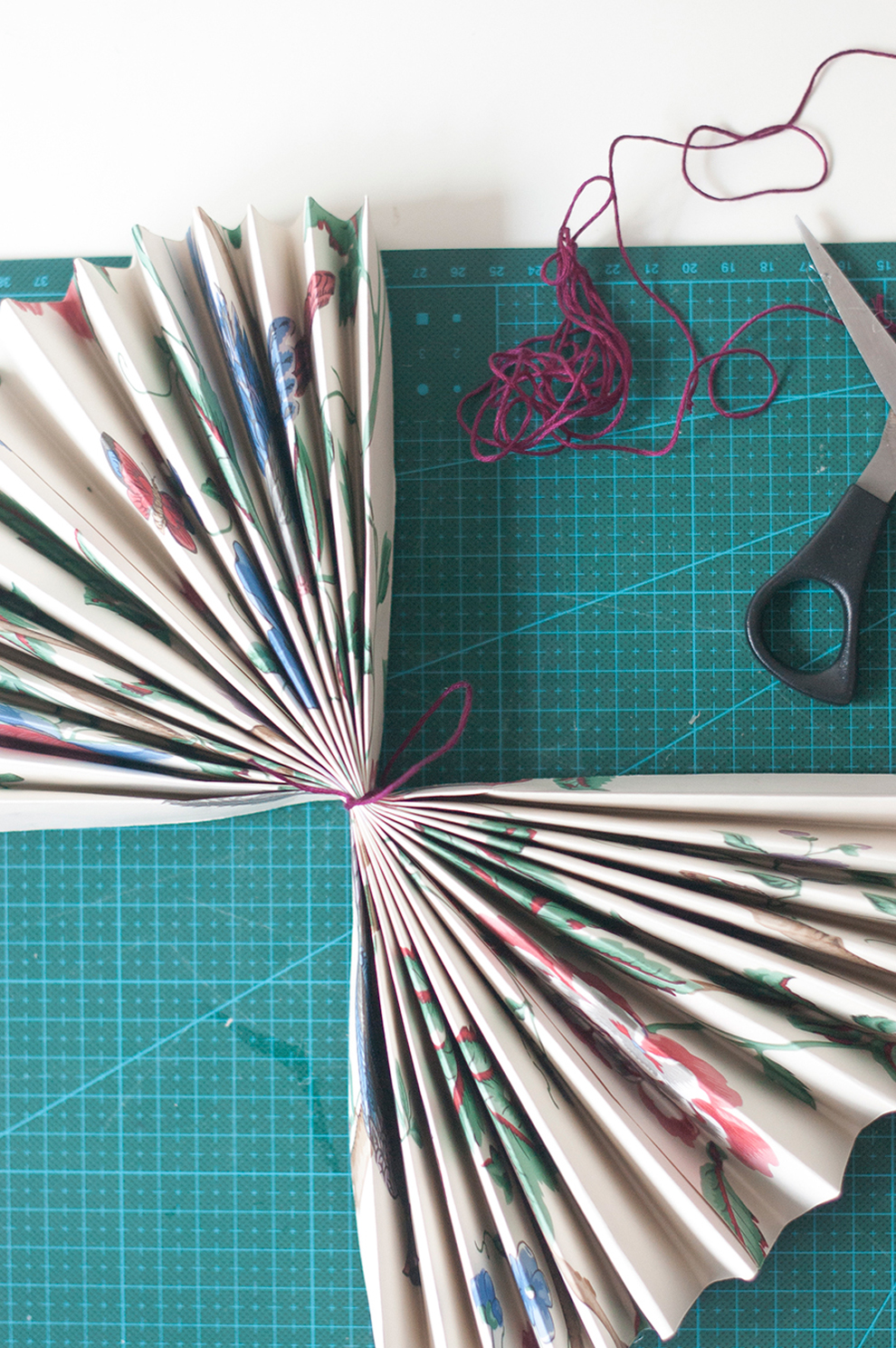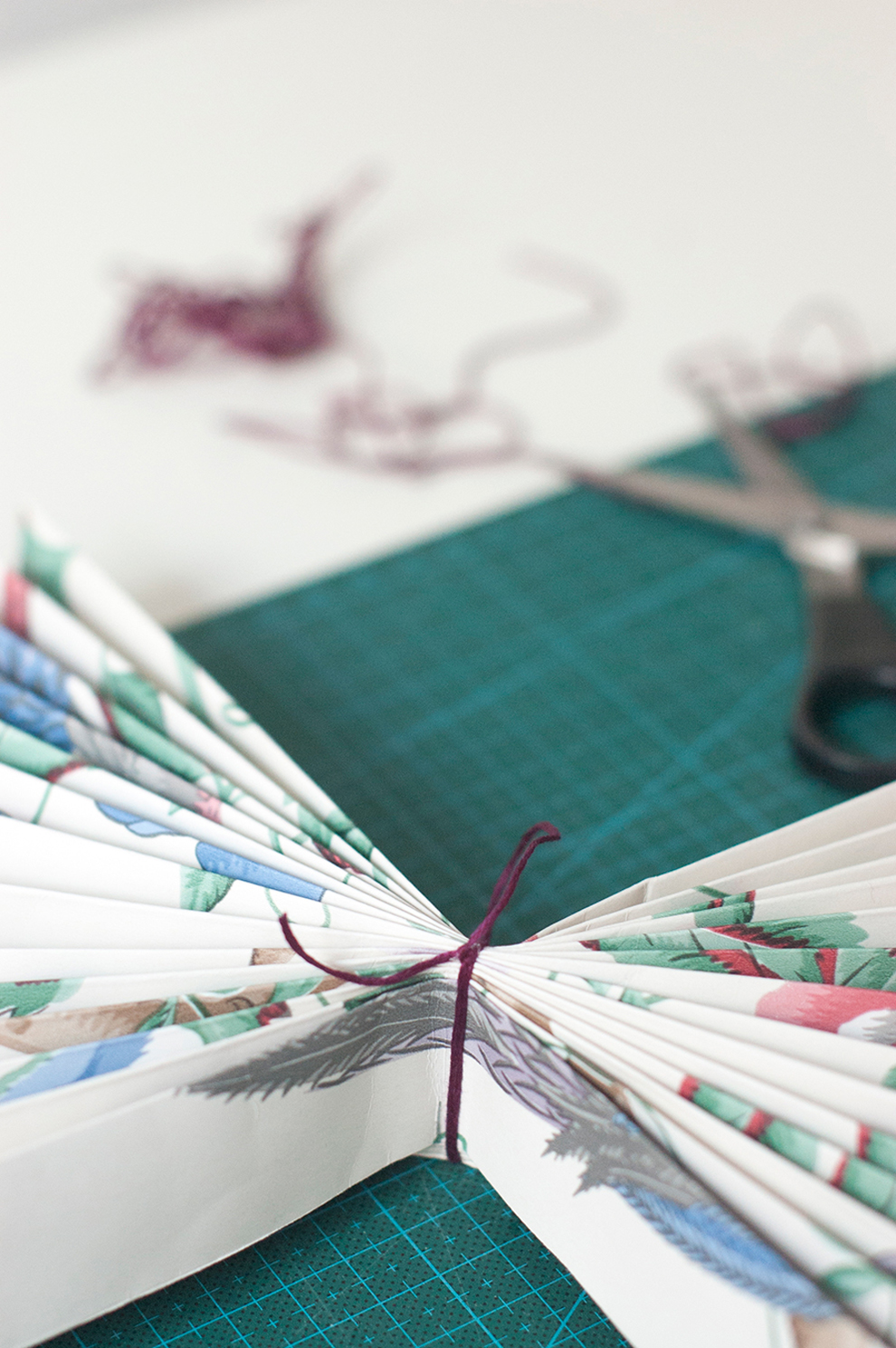 5. Tie a piece of thread or thin cord tightly around the middle which will help hold the centres in place neatly, particularly later on when fanned out. Then stick on of the shorter edges of the sheets together and leave the other open for the handles you will make out of card.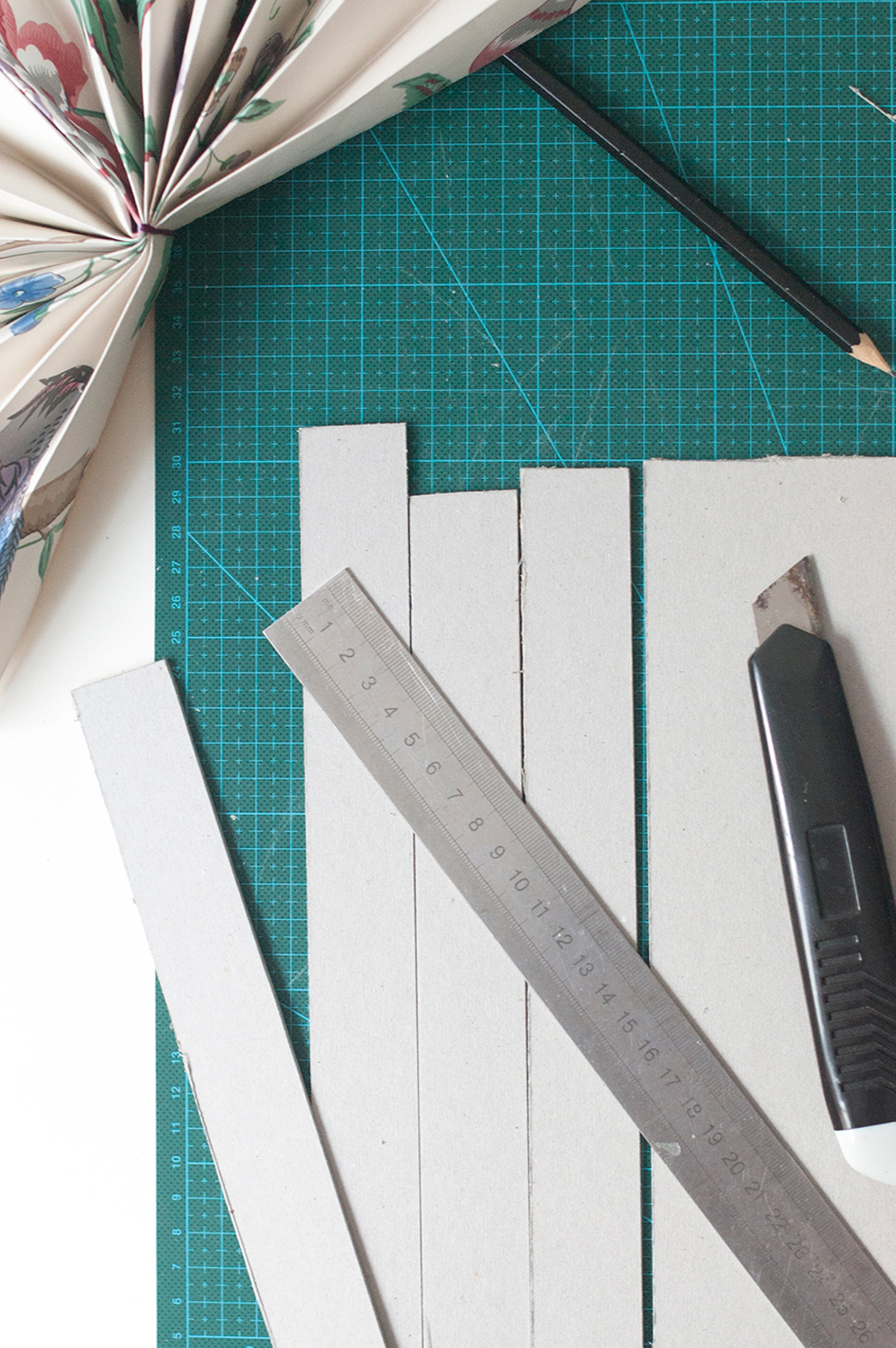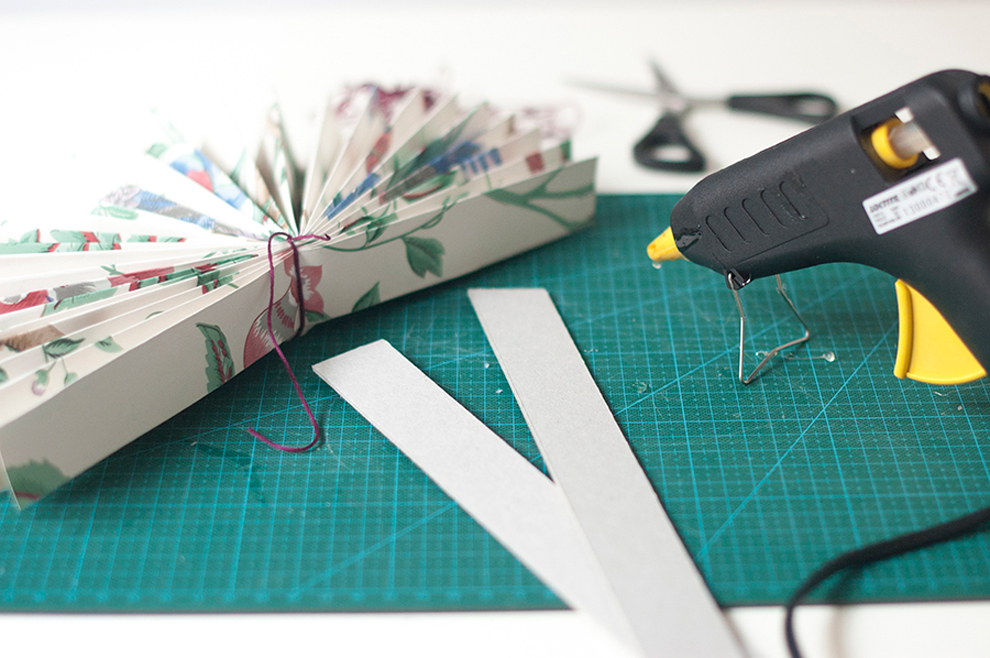 6. Take your sheet of thick card and cut long strips, roughly 2.5cm x 25cm. You will need two per fan.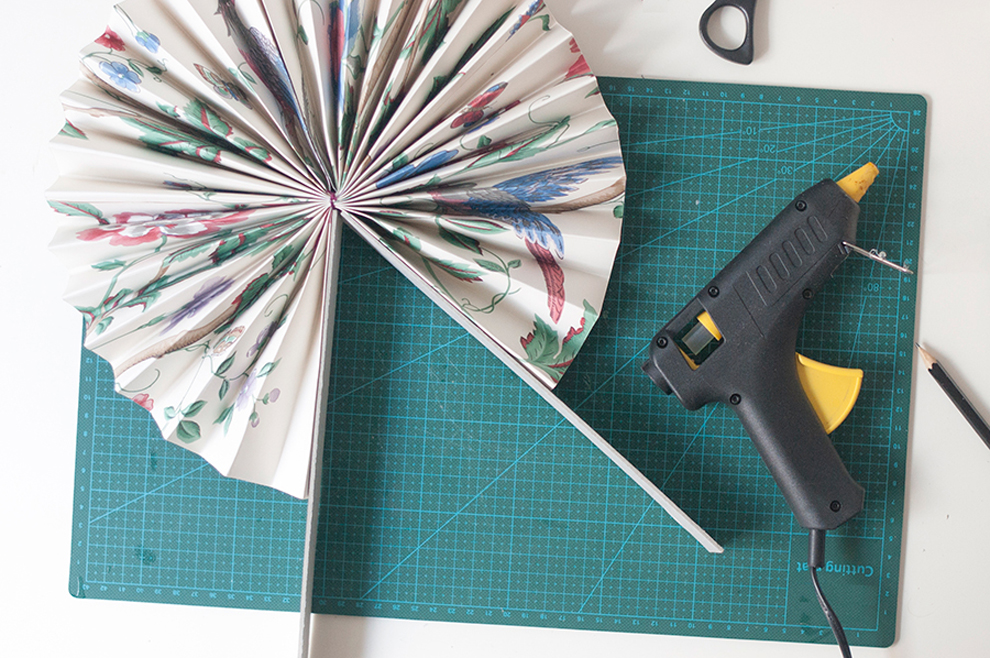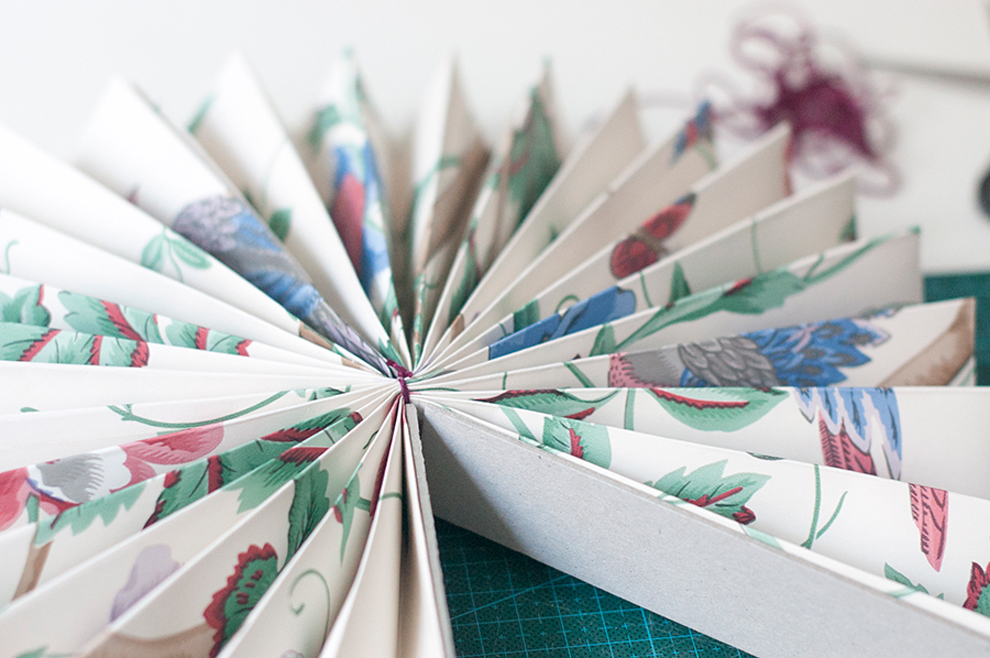 7. Use the glue gun to affix the card strips on the remaining two edge of the fan, and you've got yourself some handles!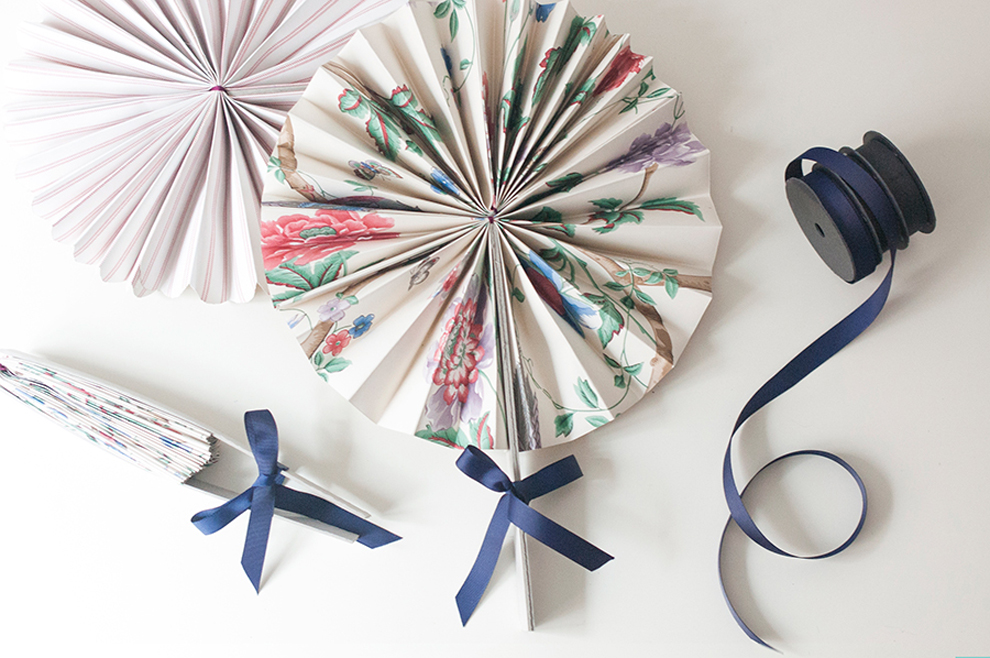 8. You can either have them set up (all fanned out) ready to be used by tying some complimenting ribbon or twine across the handles to hold it in place, or folded, again using ribbon to hold it shut. Both options would look brilliant at the table with a little 'thank you' tag. Alternatively, have them laid out on a separate table (e.g. by your sweets or guestbook table) for your guests to go pick from or have your bridal party hand them out to your guests while they sip on their drinks at the reception! I hope you enjoy making these….it really is a fun crafty project to do, so get your bridesmaids around and make a memorable evening or day out of it.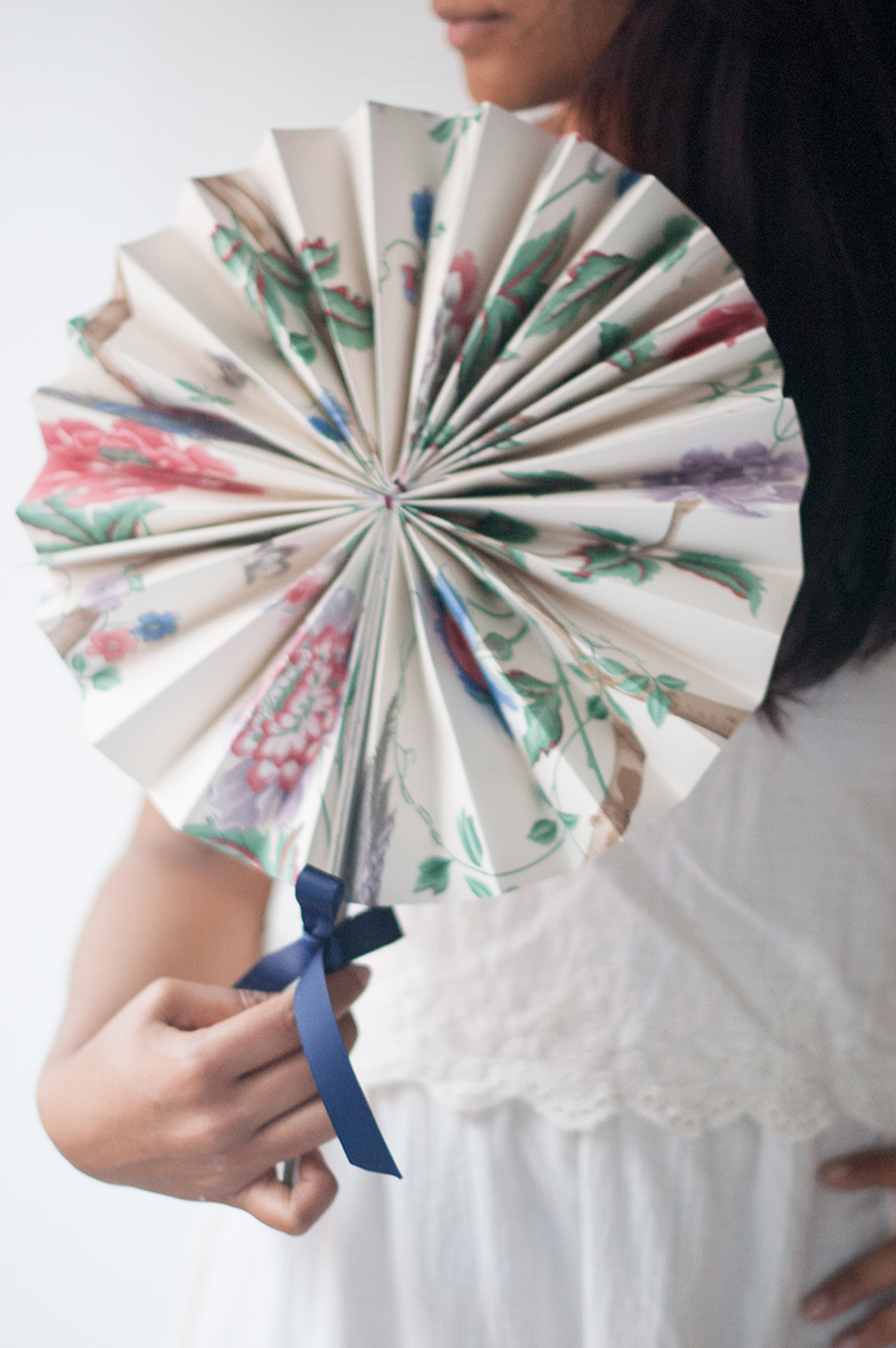 – – – – – –
Love Soumya's DIY fans? Check out her other make and do's on the Laura Ashley blog including these table place settings and her wedding love sign. A massive thanks to Soumya for her wonderful DIY series, we can't wait to try these at home! Tell us, how would you add a handmade touch to your big day?