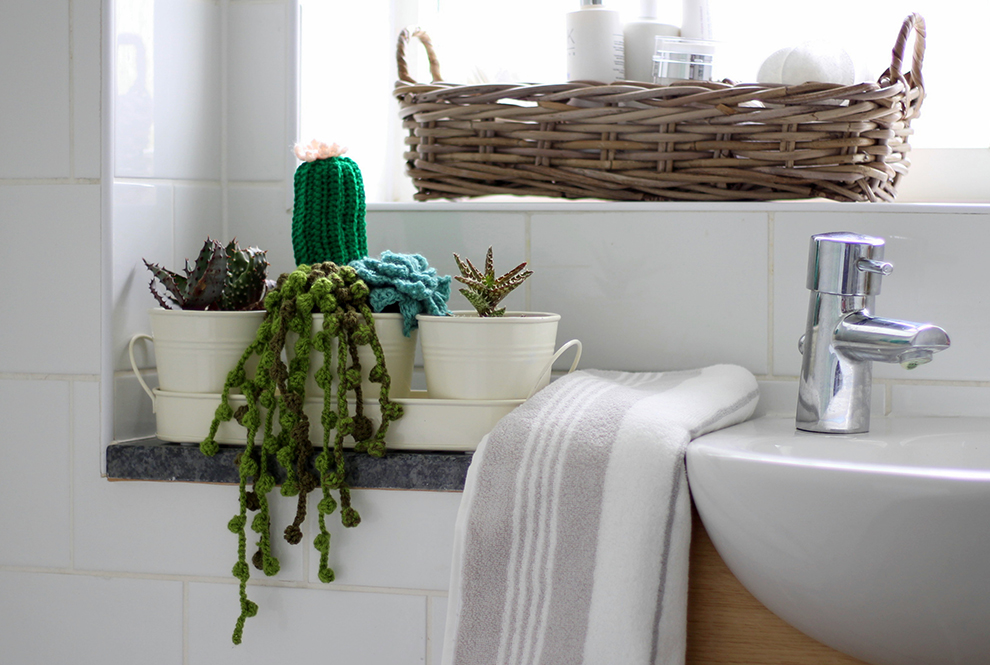 A simple crochet succulent that even the kids can make! read more
Crocheting is the perfect activity for whiling away the days and nights and keeping you hands busy. It is the perfect portable hobby and can be done anywhere, plus at the end you can end up with some beautiful pieces that can be used in the home or given as gifts. While those who love crocheting know how creative the craft can be, there is still a stigma surrounding the crocheting—with many thinking it's all tea doilies and socks.
Today you can create some great, modern-looking crochet items that can blend seamlessly into your interior design. Blogger Ashley Cramp from Lazy Daisy Jones loves creating interesting crochet creations and has put together a tutorial for a stunning trailing crochet succulent, perfect for adding a little greenery to your home.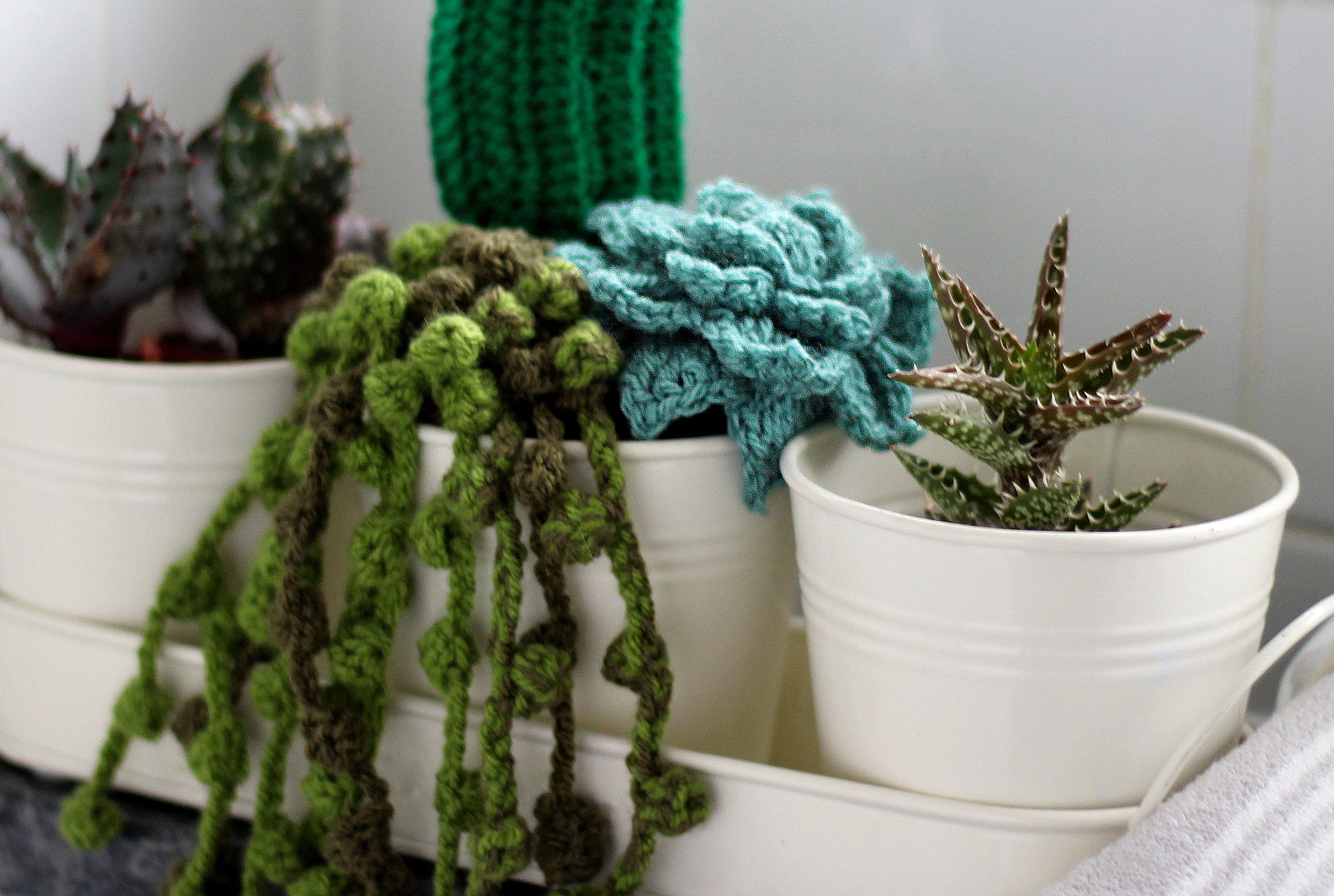 We have over 30 plants and counting in our home, therefore I do consider myself 'green-fingered'- that is until it comes to succulents. Those prickly little cacti defeat me every time, either I water them too much, or not enough. Some last a few years and some merely months but eventually they give up on me and wither away. If you have the same problem, then I have a solution for you. Crochet cacti, yes, these cute little succulents never die and require absolutely no care from you at all! So, with the long summer holidays looming, here is a simple DIY idea that you can show the kids how to do, its sure to keep them busy for at least a couple of hours.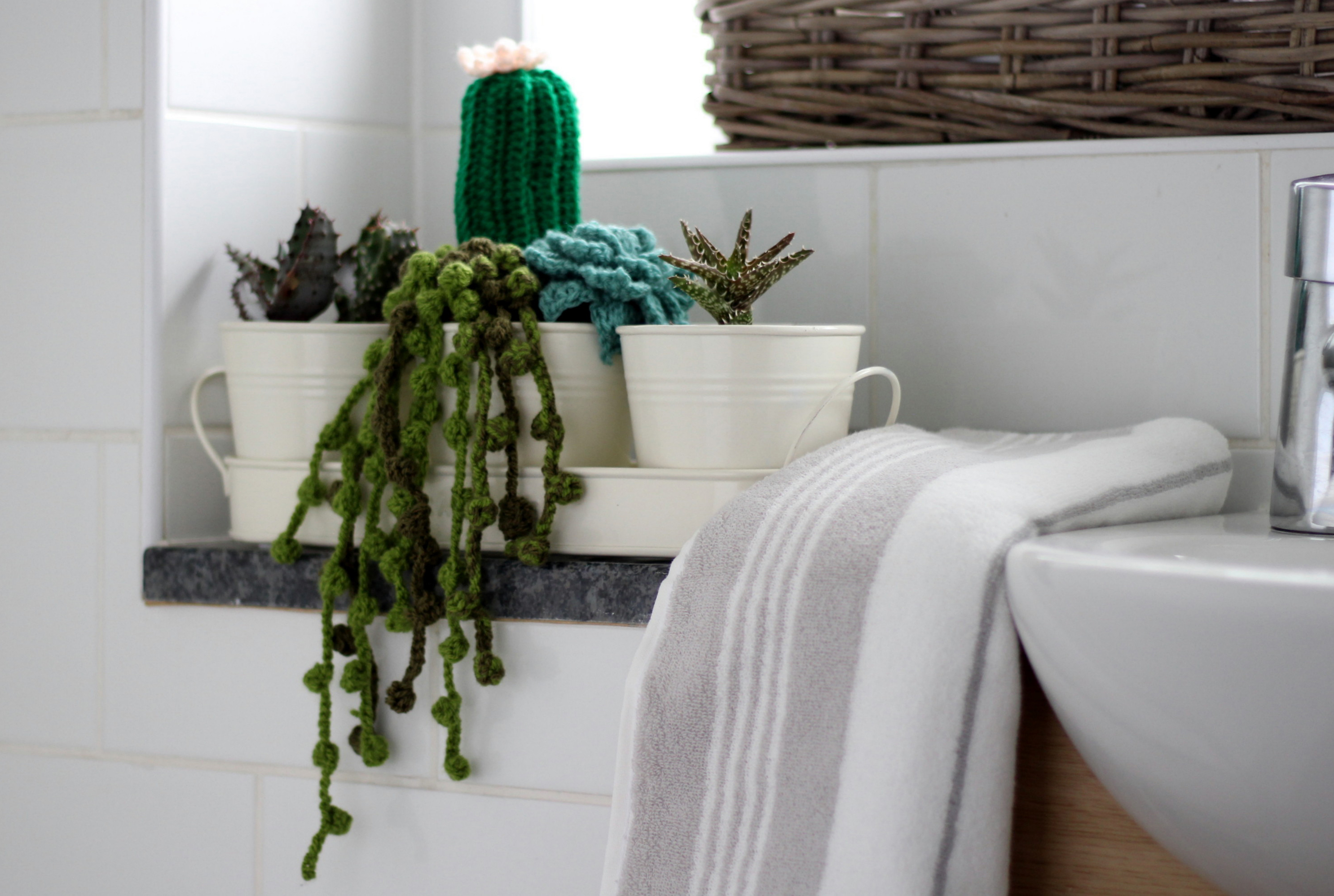 How to Crochet Your Own Succulent
You will Need: Scraps of yarn, a crochet hook (I used a size 4mm), scissors, and a large eyed tapestry needle. A glue gun is optional. Plus, a container to pop the crochet cactus into. I used the Laura Ashley cream herb pots and increased the size to fit. You could use an old teacup and saucer or even a real terracotta flowerpot.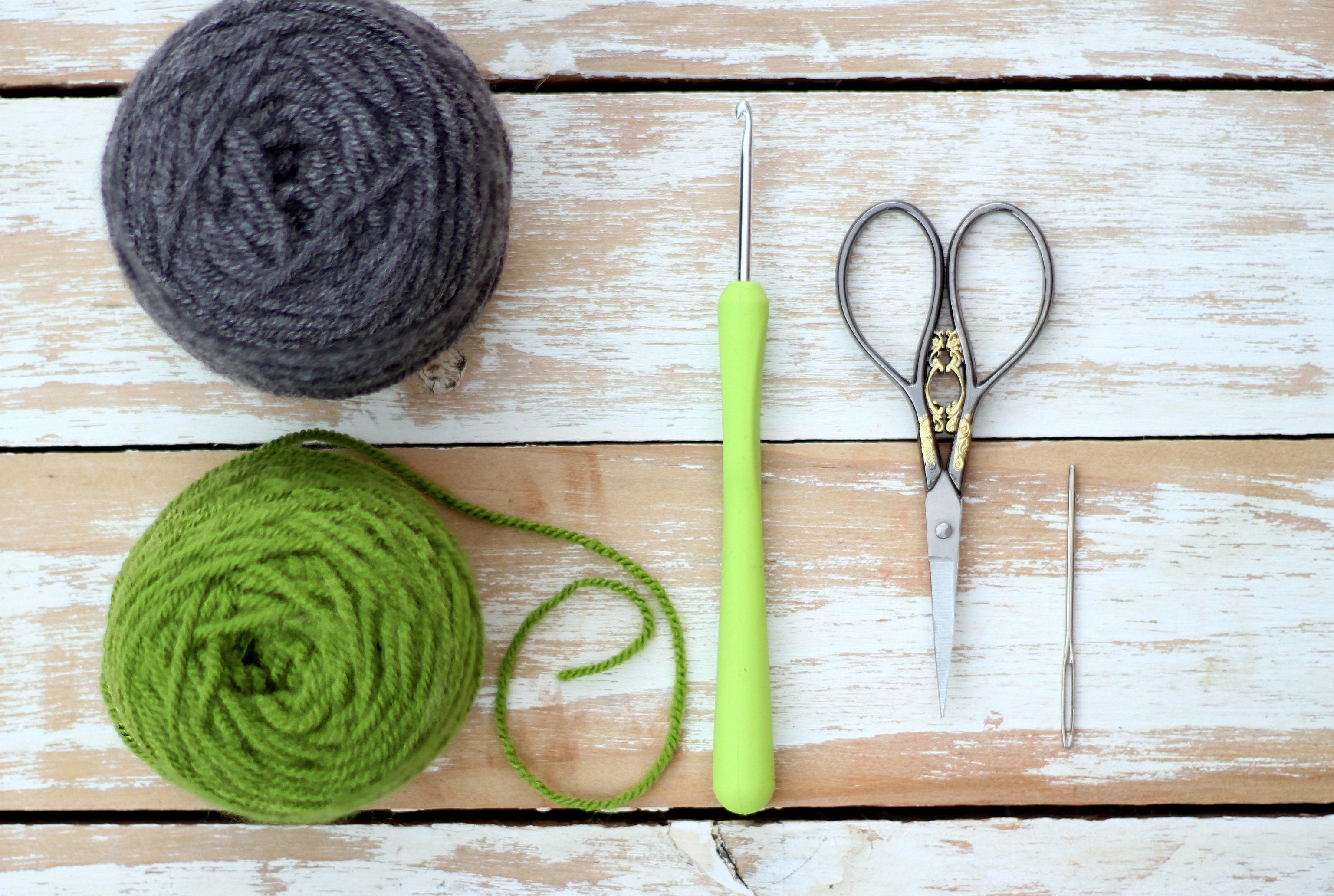 This idea was adapted from the book 'Crochet Succulents' by Emma Varnam. If you are a crochet fan, I can highly recommend it.
Ideas for the Base
There are many options for the base; scrunch up a ball of newspaper, cover with a circle of felt and glue the crochet strands on. Alternatively, you could use florist foam and wire them, then top with some gravel. Or even or a polystyrene ball and glue them on with a glue gun. As you can see, I have crocheted a ball and stuffed it. All instructions for this can be found in the book.

String of pearls succulent tutorial
This pretty succulent is one of my favourites, apparently it is easy to grow? I think it's even easier to crochet your own!
Step-by-step
A. Using a 4mm hook, crochet a chain of approximately 10 stitches, but the length is up to you, this will be the top or the bottom of your string of pearls.
B. To make a bobble stitch, make 4 half trebles, leaving the last stitch on the hook, yarn round hook and draw through all 4 stitches.
C. Make a slip stitch in last chain below bobble.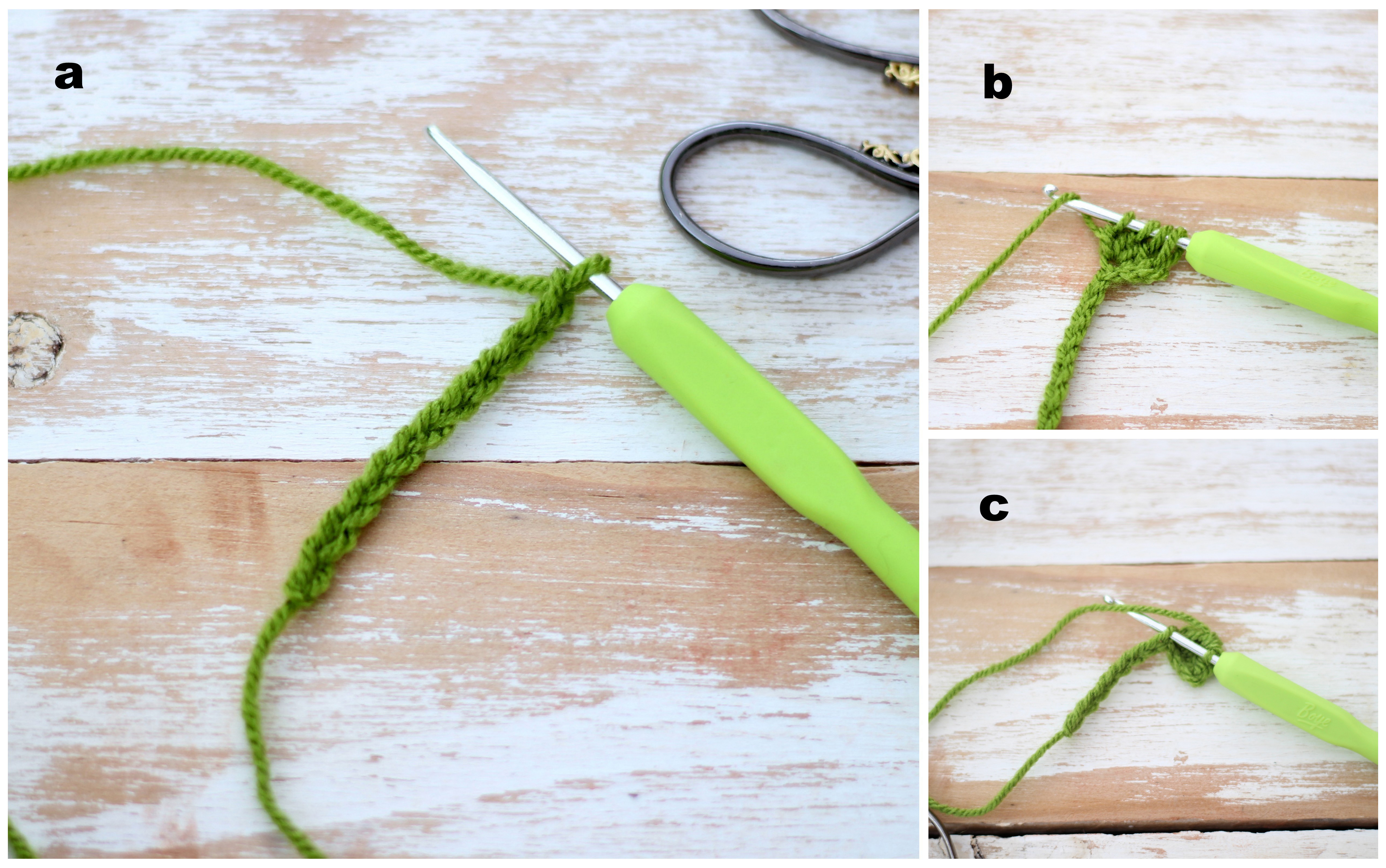 D. Continue with the chain stitch then the bobble stitch at irregular intervals.
E. Finish with a chain stitch. When desired length of strand has been reached, use the tapestry needle to weave the end back up, strand and fasten off. Leave other end for sewing to base.
F. Sew/glue the strand to the base.
G. Add as many strands as you want and sew around top of base.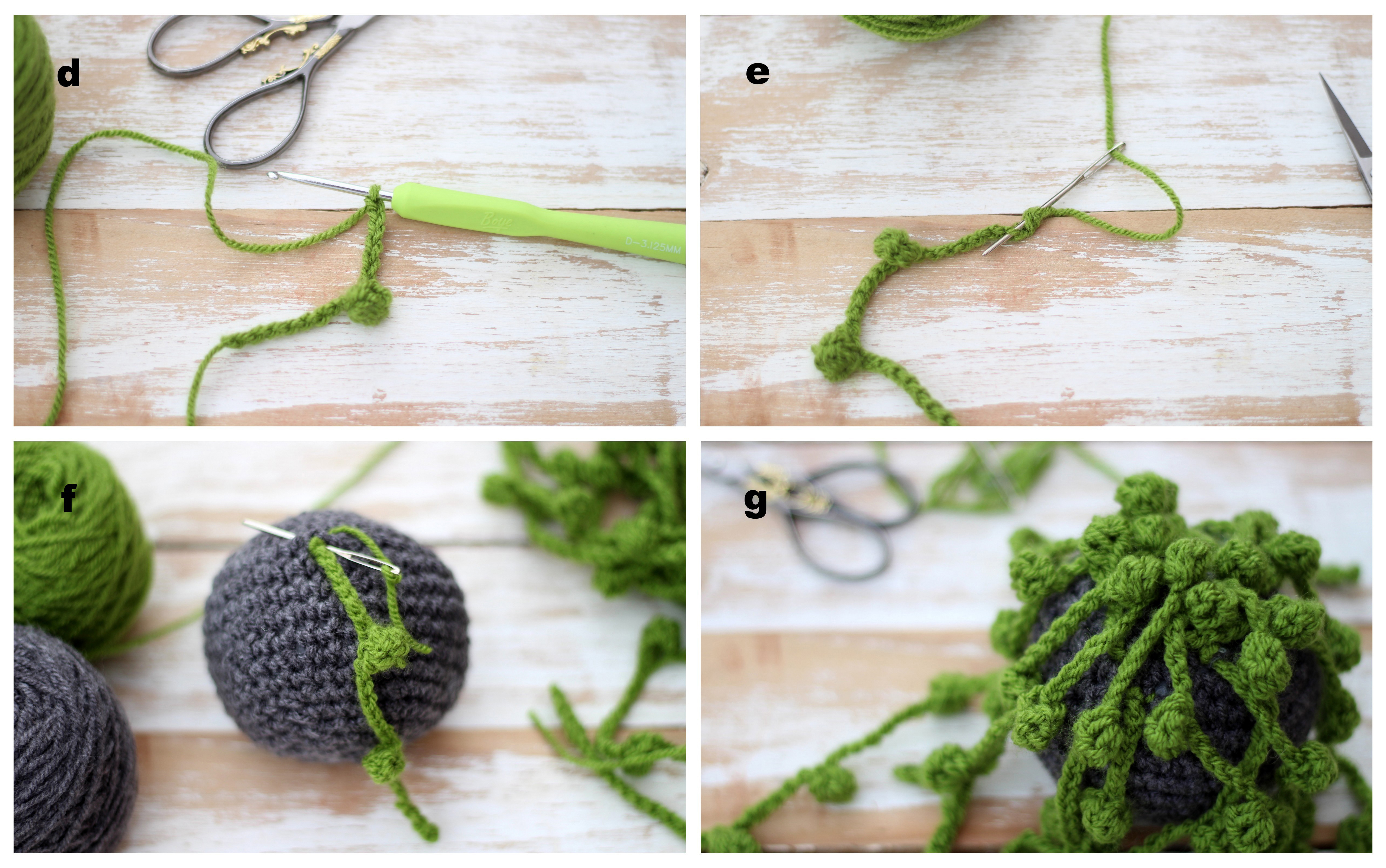 Pop your finished crochet cacti into its pot and add a few real ones if you like? I have mine in the downstairs toilet plus a few prickly friends, people always ask me about it! Where will you display yours?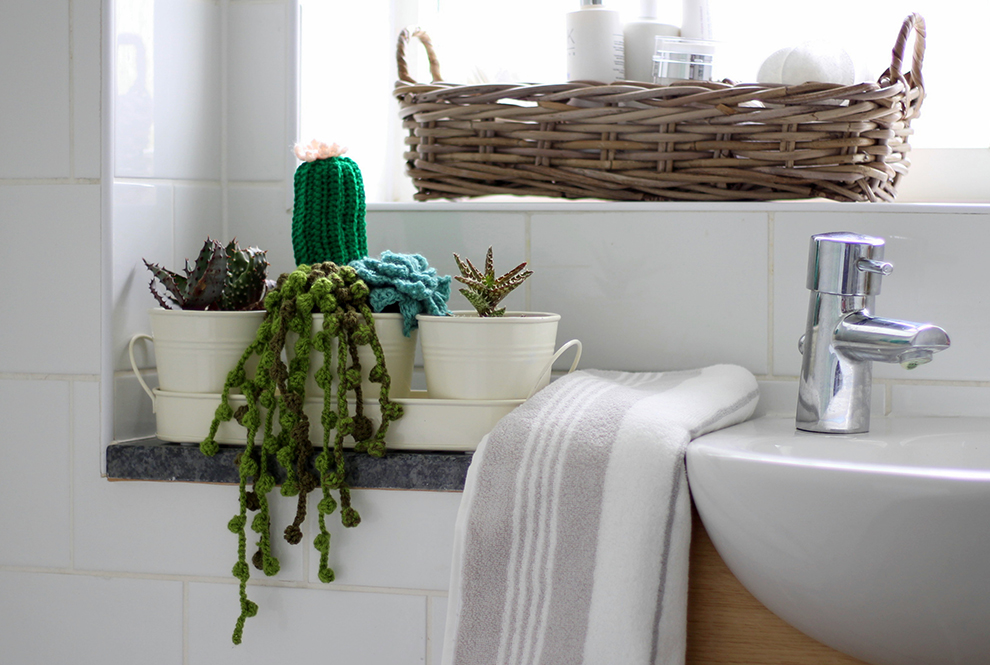 This blog post was a collaboration with Ashley Cramp from Lazy Daisy Jones. Ashley used Laura Ashley accessories to style the bathroom look.
What do you think of these clever cactus succulents? Would you like to try this out at home? Let us know in the comments below.