Craft blogger The Lovely Drawer shares her step by step guide on how to create this party talking piece... read more
You may have seen our blogger crush of the month this September was the very crafty The Lovely Drawer. We loved her blog so much that we invited her over to the Laura Ashley blog to do a little guest post for us. No stranger to a bit of DIY ourselves (did you see our hanging flower pots?), we wanted to see something rare and unique that we've never seen done before that we could share with you to try at home. We put Teri to the test and she came up with this DIY cake stand, complete with paper flowers. Now that's one talking point for your next party! Fancy giving it a try? Teri shares her step by step guide…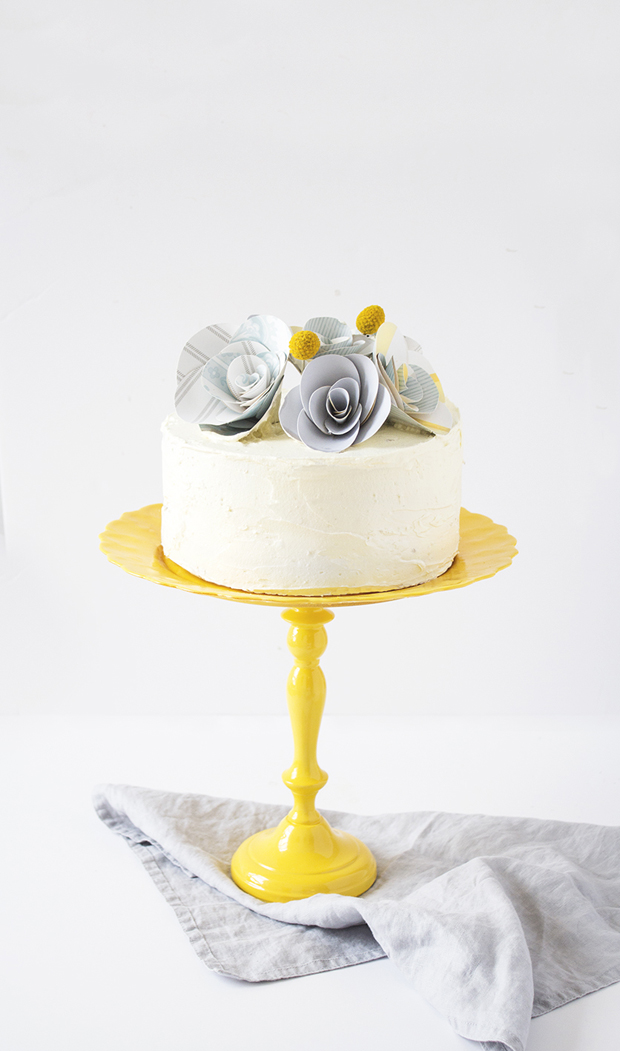 This is a perfect DIY for parties and entertaining. If you're looking for an easy way to create a focal point with maximum impact then give this tutorial a whirl. You can mix up the colours if you'd like, depending on your preferences. Give these household items and paper scraps a new lease of life for your celebration!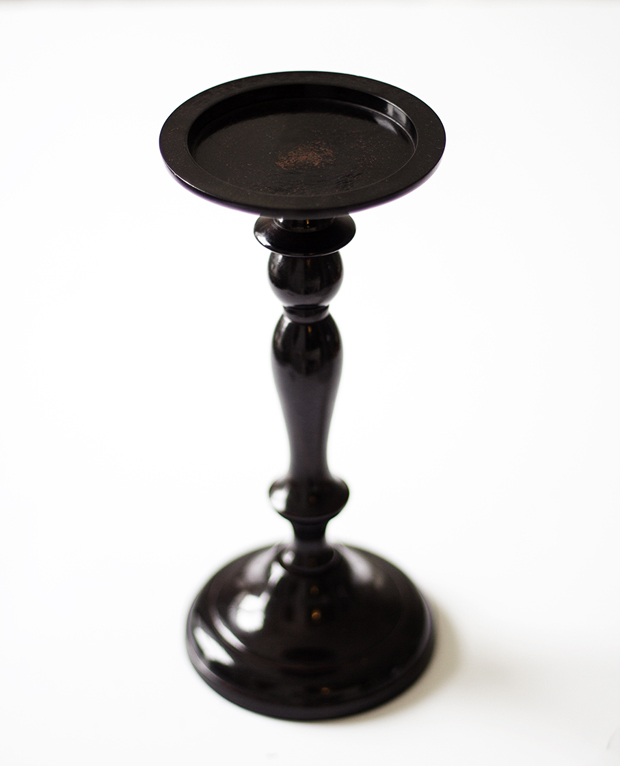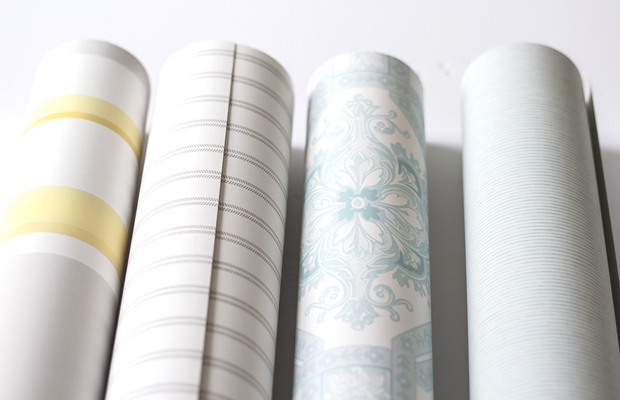 You'll need…
A plate of your choice
Laura Ashley Pillar Candle Holder
Glue Gun
Gloss spray paint in colour of your choice
Sealer spray paint top coat
Cocktail sticks
Scissors
Items with circular bases to draw around
Laura Ashley Wallpaper – I used Eaton Stripe Camomile Yellow, Mayhew Duck Egg Blue, Henley Stripe Grey, Blyth Duck Egg Stripe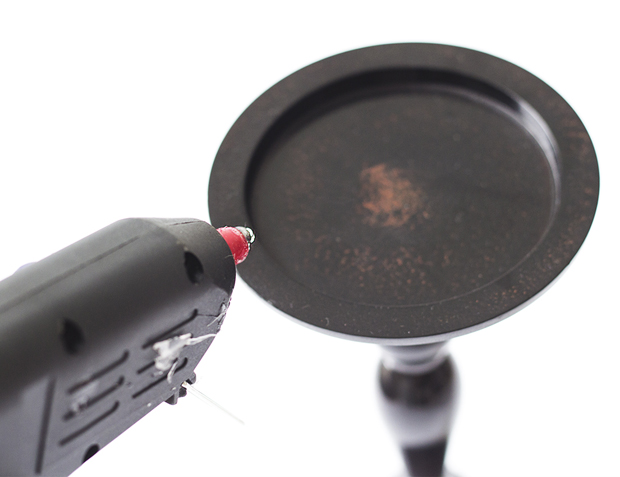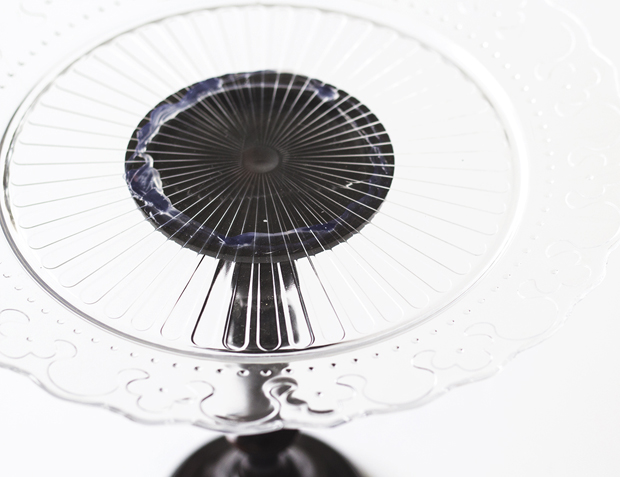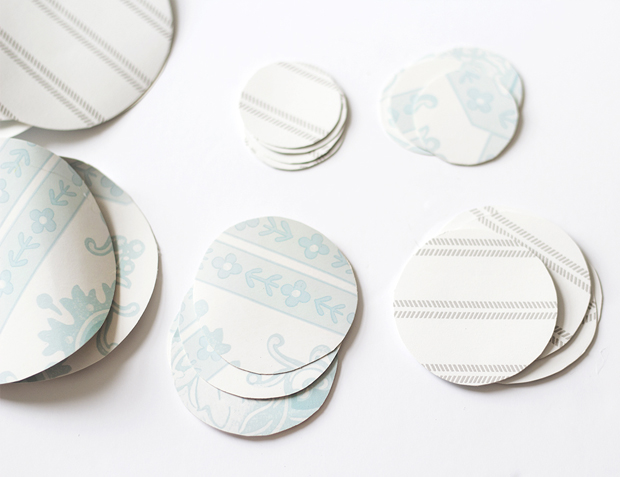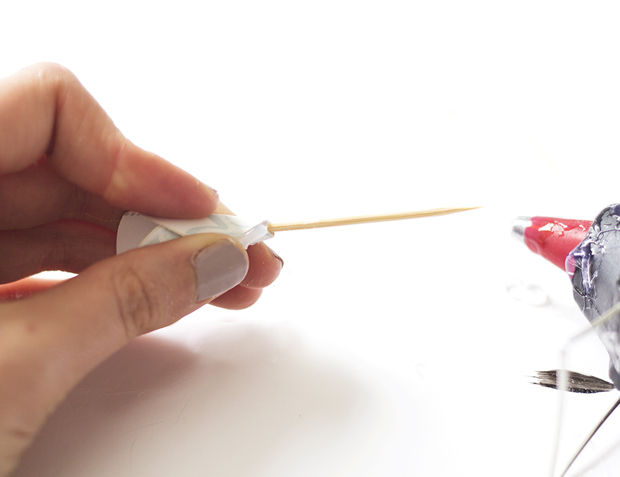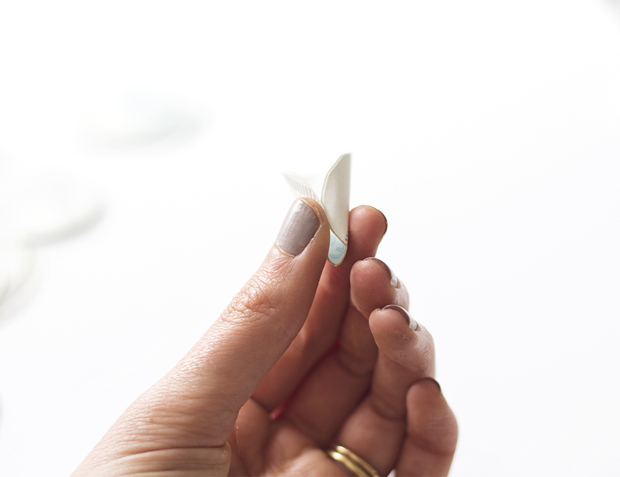 To make…
1)    Heat up your glue gun. Put a good amount onto the top of the candle stick holder. Quickly fix the plate on top, making sure that it's central.
2)    Spray paint the whole stand in a well ventilated area. Spray on a few thin layers, leaving each to dry in between. When it's dry then spray on your sealer top coat.
3)    For each flower cut out 4-5 large circles, 4-5 medium circles and 4-5 small circles. Use items with a circular bottom to draw around first. For my largest flower the biggest petals were 7.5cm in diameter and I curled them slightly around the edge of a pencil.
4)    Take one of your small petals and wrap around tightly to make a small cone, thread through a cocktail stick and fix with a few dots of glue from the glue gun.
5)    Then start curling petals around and fixing with another dot of glue near the base. Start with the rest of the small petals and work your way up to the large.
6)    Continue with however many flowers you want in different sizes to create your cake topper.
7)    Now assemble. Place your cake on the cake stand and brush off any excess crumbs and then push the cocktail sticks into the top of the cake to secure as you want them.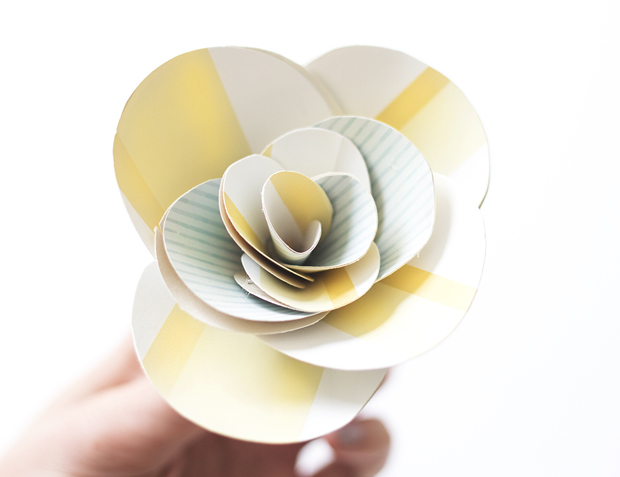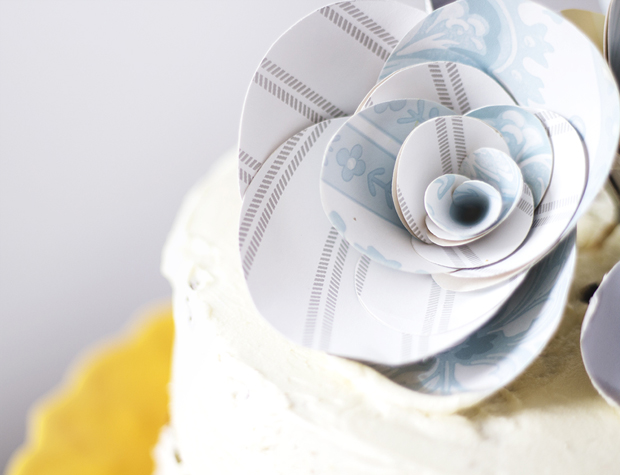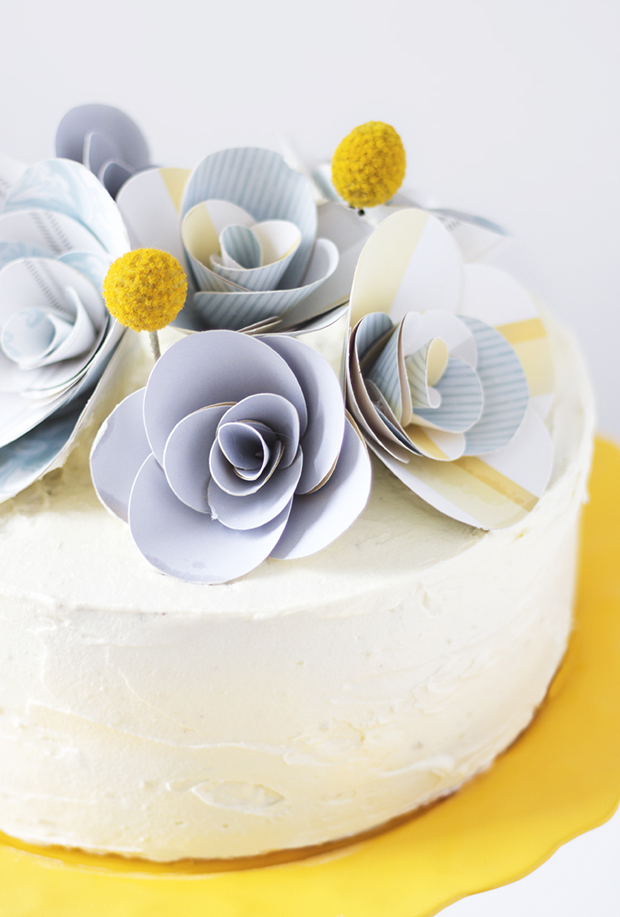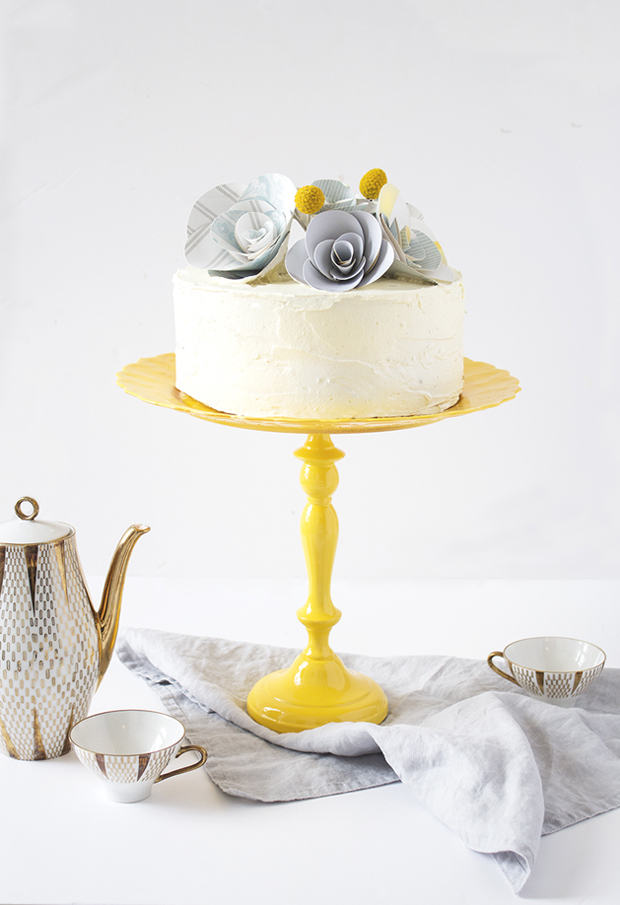 Tada! Now you're good to get the party started.
Thanks to Teri for sharing this very crafty project with us. Do you have any ideas to share? What creative ways can you think to use our wallpaper? Browse our other make and do posts here.