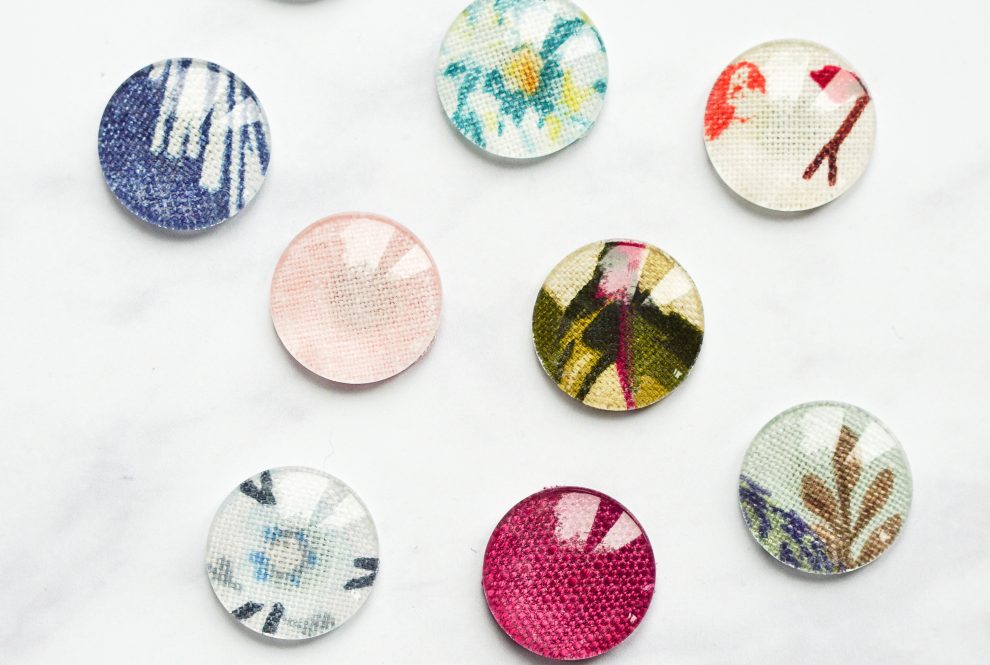 Transform your favourite Laura Ashley prints into adorable fridge magnets with this easy tutorial read more
If you are looking to do some easy craft over the weekend, this simple fabric magnet tutorial is just the ticket. Craft and interiors blogger, Rachel from The Ordinary Lovely has made some beautiful Laura Ashley style magnets, perfect for holding your shopping lists, photos and other bits and bobs. Even better is the fact that they can easily be made with your leftover Laura Ashley fabrics.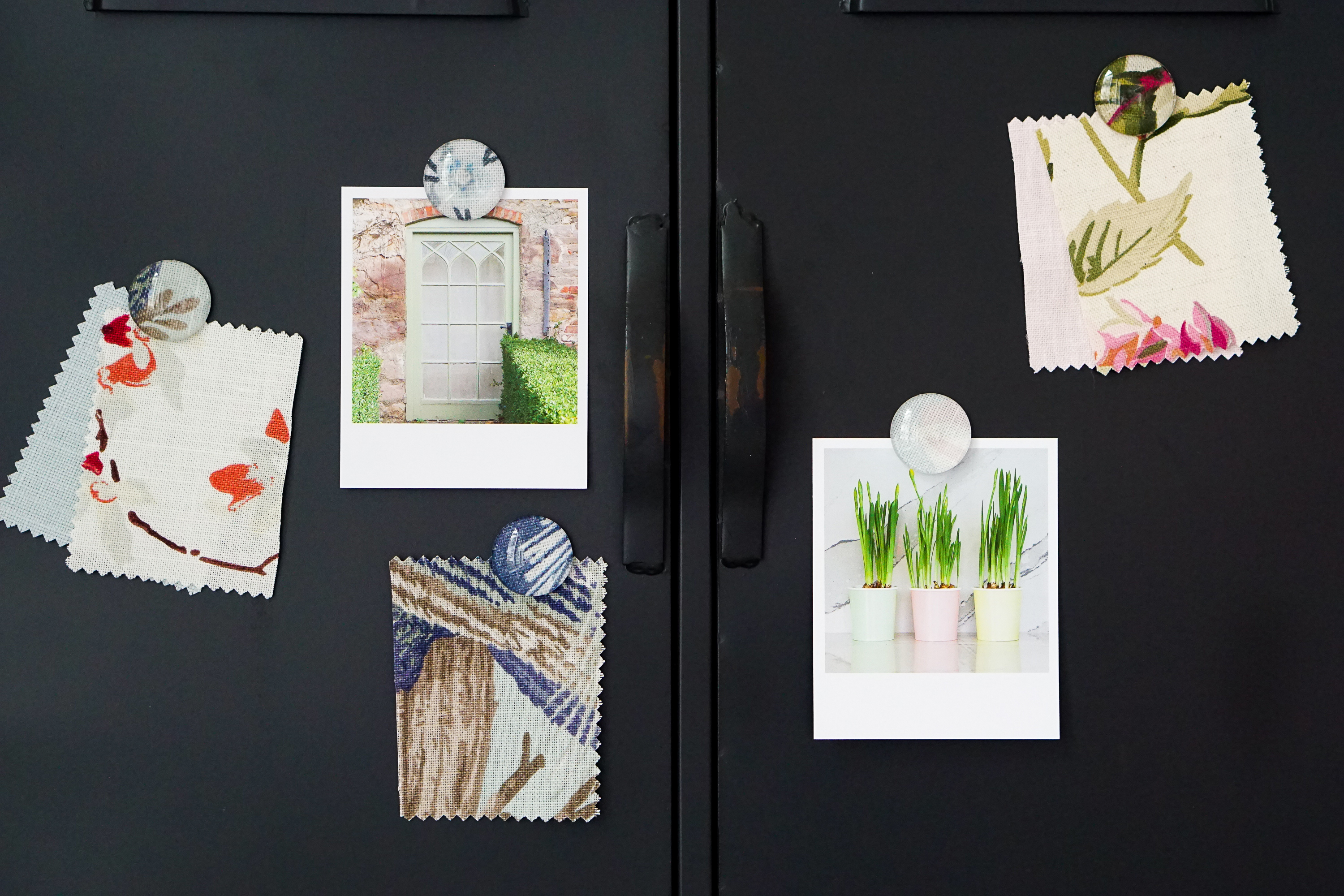 DIY fabric tile fridge magnets
Once upon a time, magnets adorned nearly every fridge in the UK. They held photos and postcards in place; sometimes, shopping lists; occasionally, birthday cards or letters from friends (yes, we sent hand-written letters back then, too); and often, scribbled-on bits of scrap paper reminding us of important things to do before leaving the house in the morning.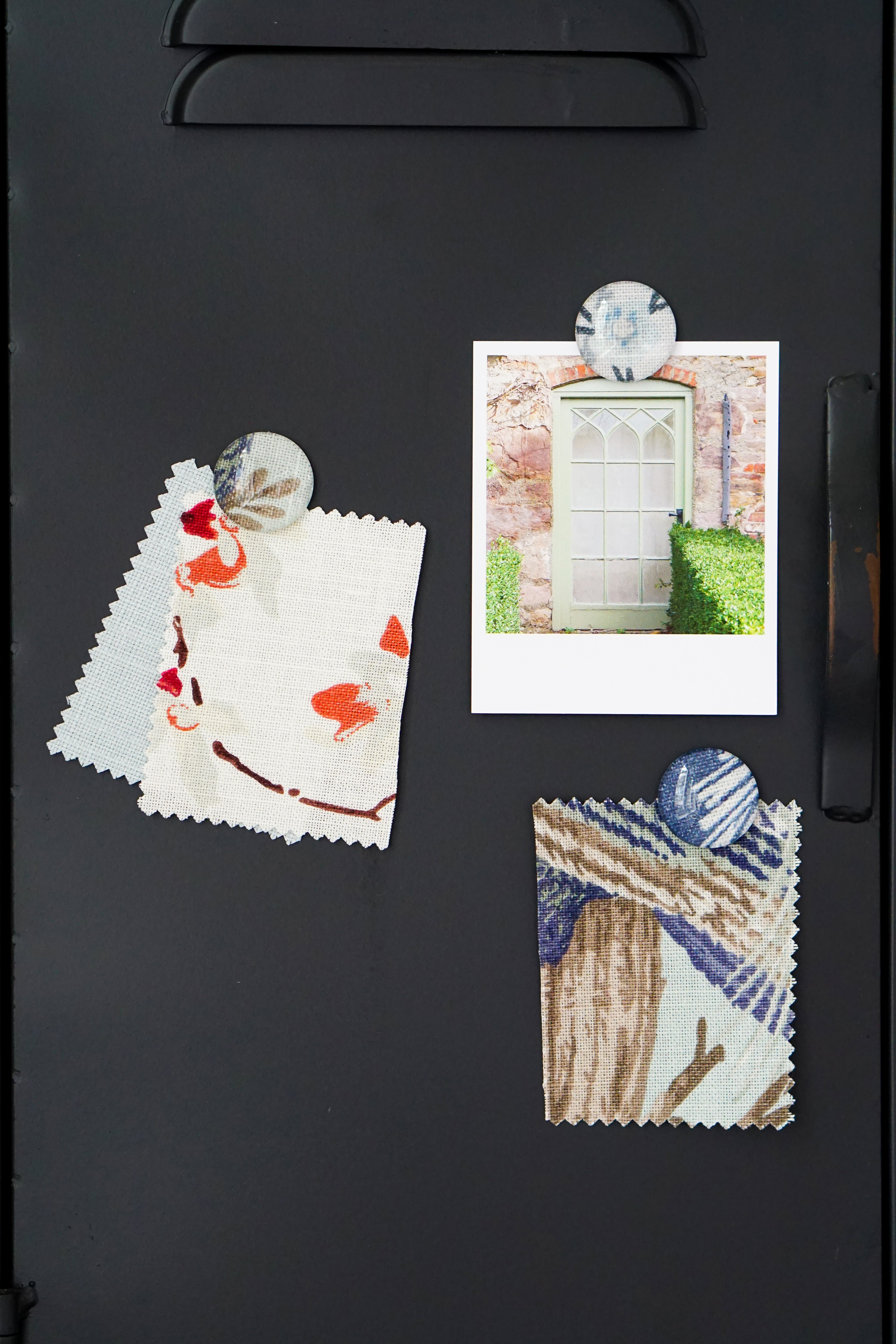 And then fitted kitchens came in to fashion with integrated fridges and freezers disguised behind cupboard doors and fridge magnets fell out of favour.
However, with the revival of freestanding units and the fact the fridges look a whole lot prettier these days, perhaps it's time for cute, little magnets to make a comeback. What do you think?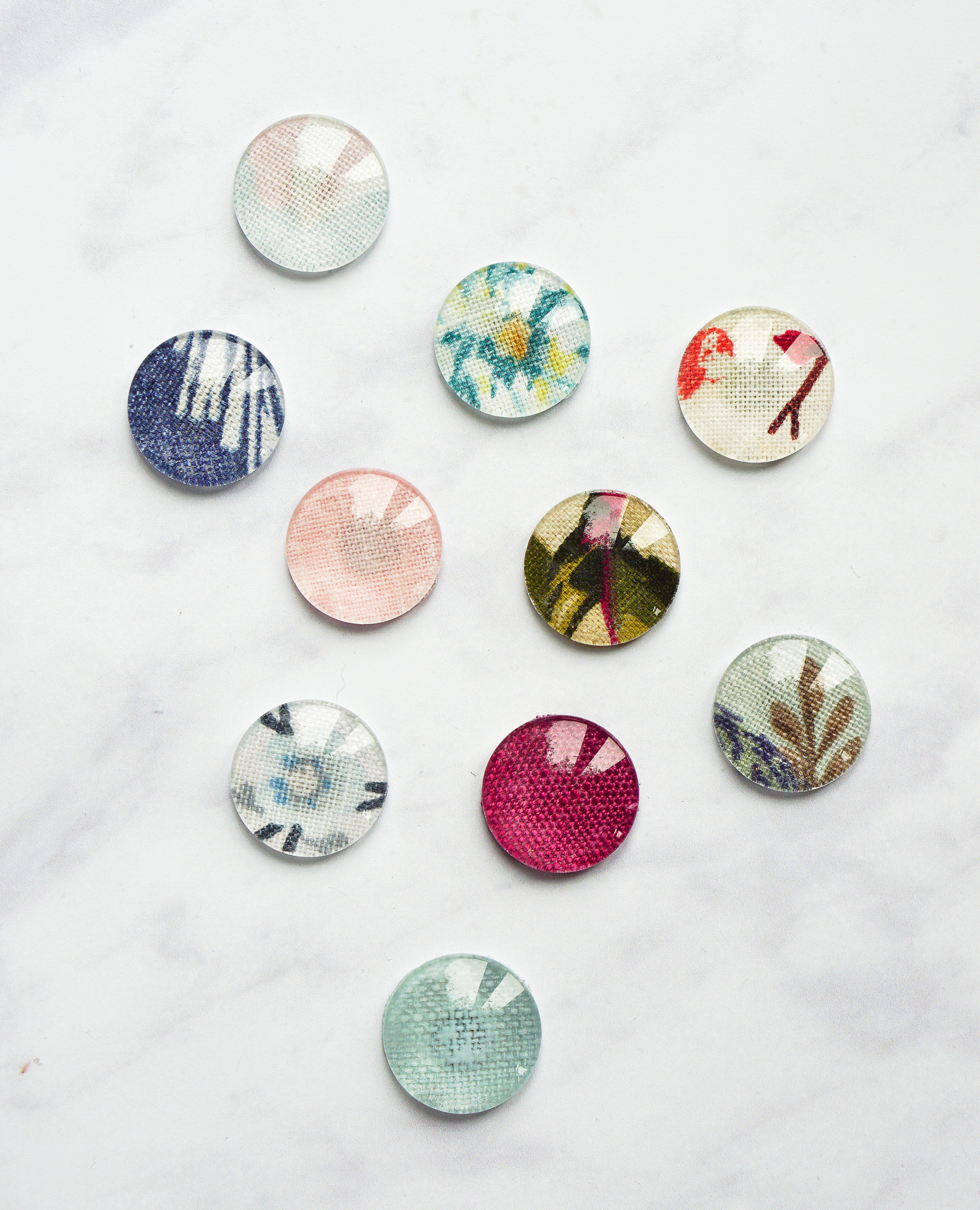 With a handful of Laura Ashley fabric samples, I decided to have a play around to see if I could come up a chic magnet or two that you could easily copy and customise to the suit the look and feel of your very own kitchen … or any metal surface that you could pop a magnet on to.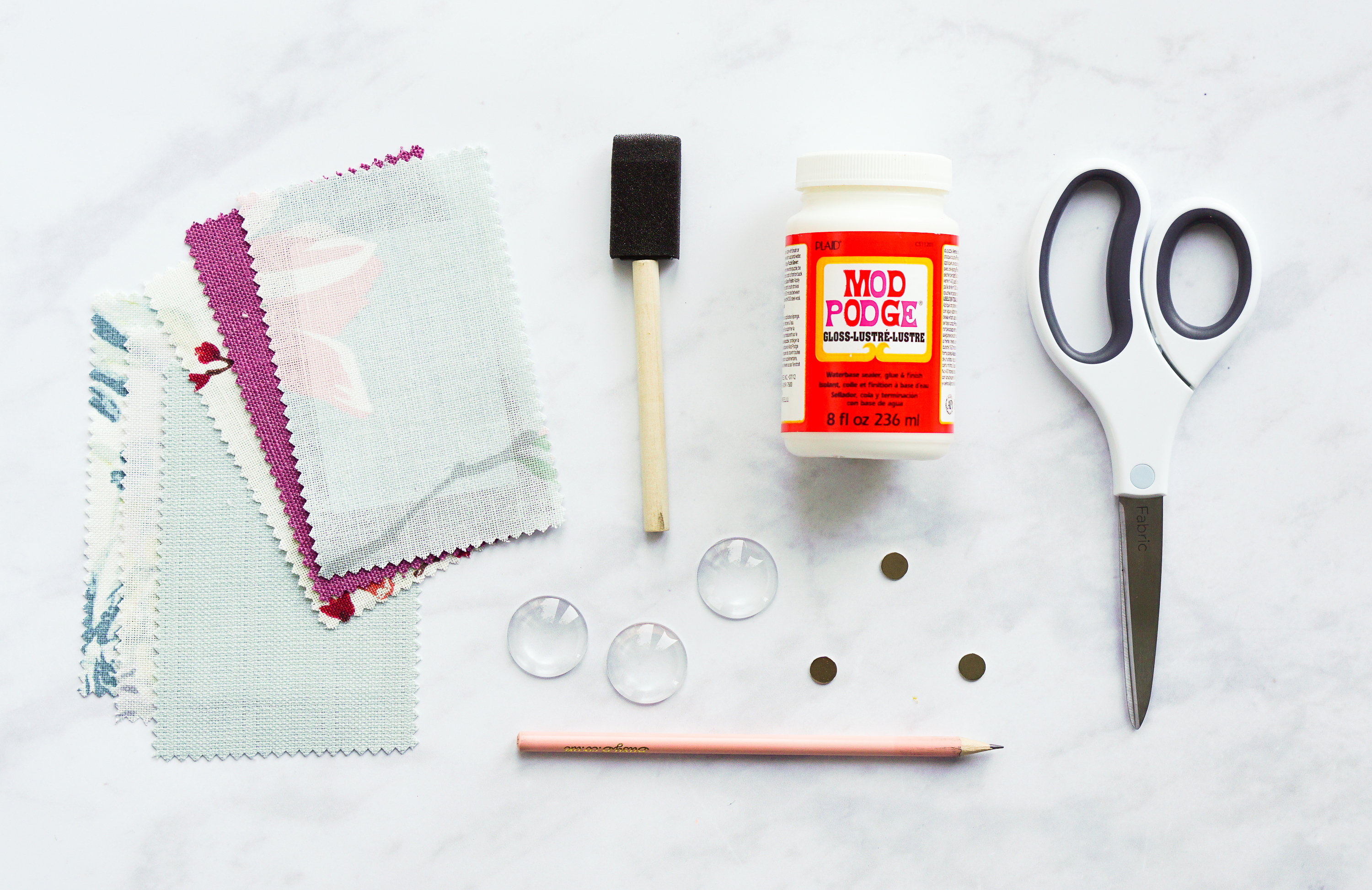 Here's what you need:
•Clear, round, flat back, glass, dome tiles
•Fabric or thick paper (wallpaper scraps are ideal)
•Pencil
•Scissors
•Mod Podge
•Foam brush
•Thin magnets
Here's how to make them:
1.Take your fabric (samples are the perfect size for this) and draw around the glass tile with your pencil.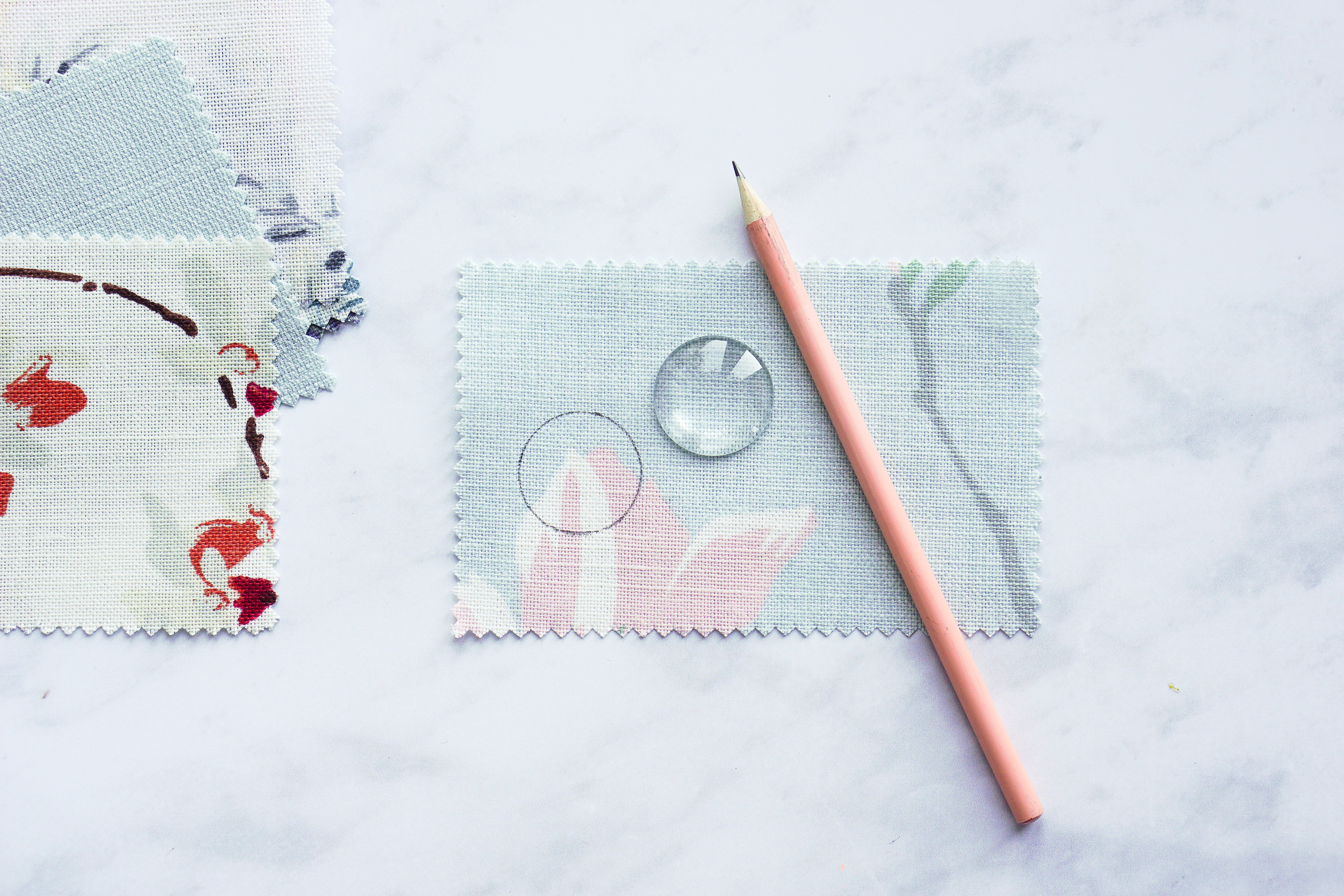 2.Cut the circle out, ever so slightly within the lines.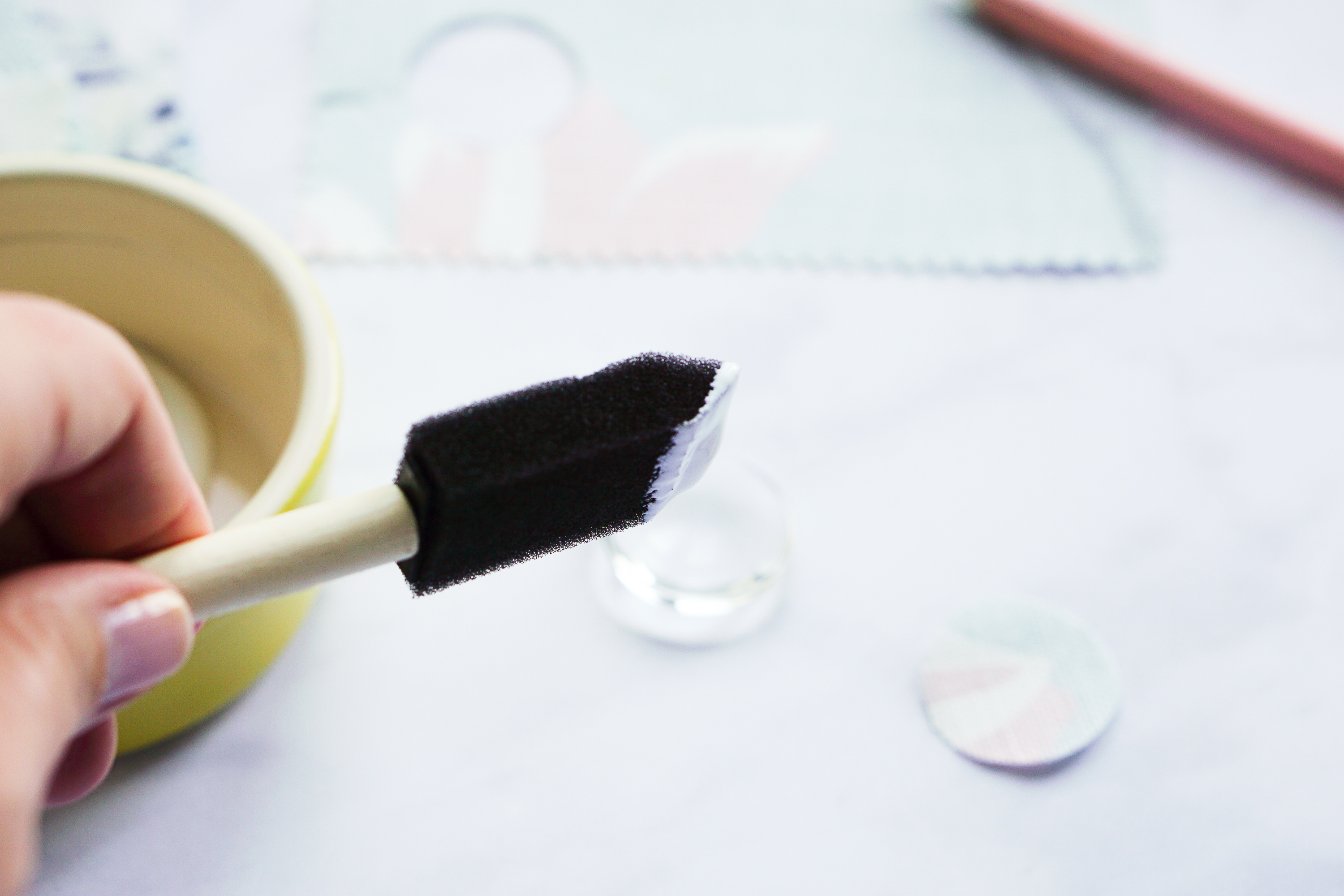 3.Using the foam brush, dab a thin layer of Mod Podge on the flat surface of the glass tile.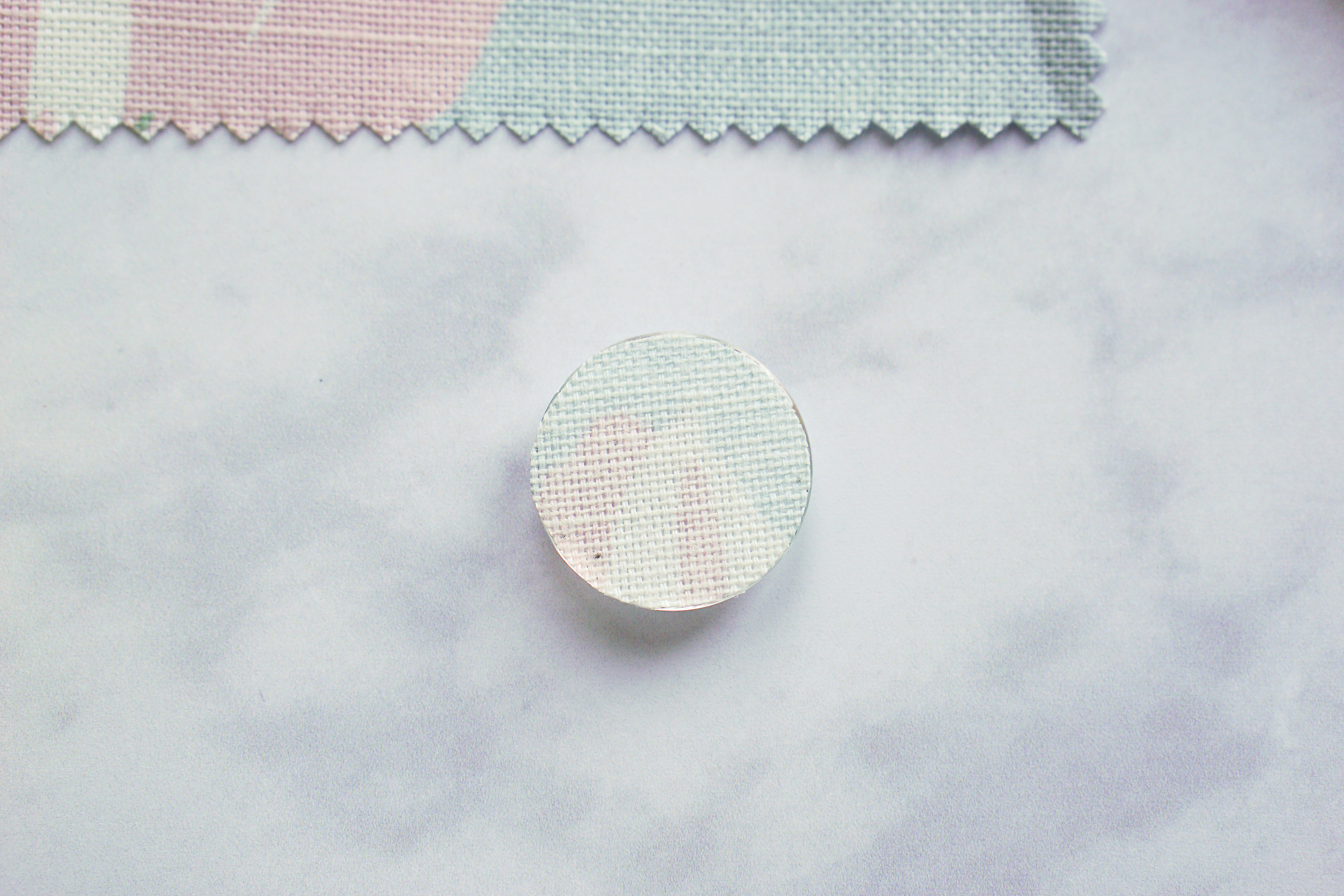 4.Immediately put your fabric circle – pattern-side sticking to the Mod Podge – on to the tile.
5.Hold the fabric in place for 10-15 seconds and then leave to dry a little for ten minutes. If you're using wallpaper, it will start to curl up at the edges so pop a heavy book on top to keep the paper flush to the tile.
6.When the glue has dried slightly, grab your foam brush and Mod Podge again and add a layer on to the back of the fabric to smooth the surface and help the fabric to adhere to the tile.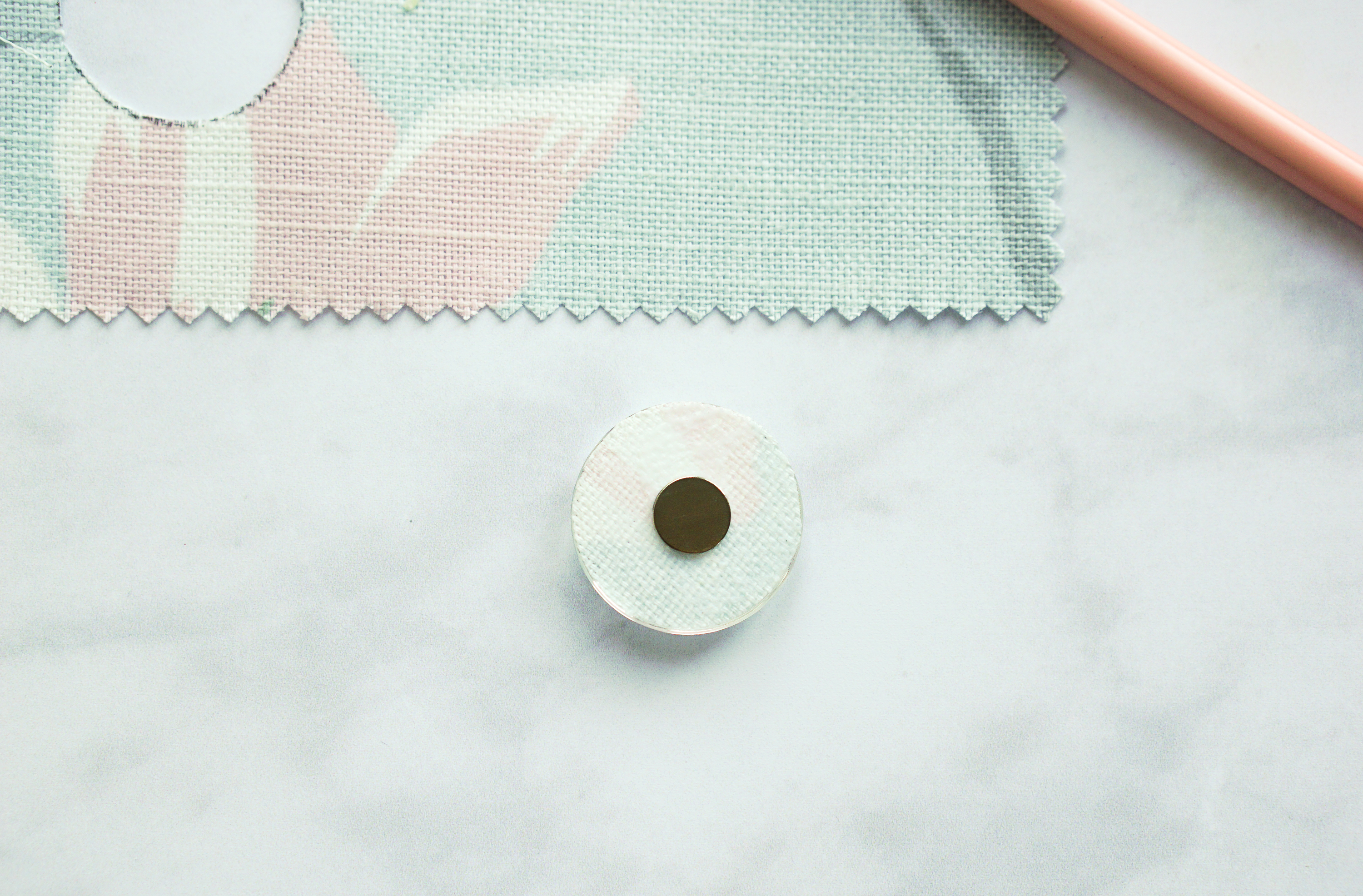 7.Then, add a dab of Mod Podge to one side of the magnet and place in the centre of the glass tile.
8.Leave to dry for a few hours. Gradually, the Mod Podge will go from a white to clear substance.
It's a simple as that. All that remains is to pick your favourite postcards, Instagram snaps, or fabric samples and pop them on your fridge. Are you ready for a magnet revival?
This post wall made in collaboration with Rachel from The Ordinary Lovely using Laura Ashley fabrics.
Are you going to try making these fridge magnets? Let us know in the comments below.