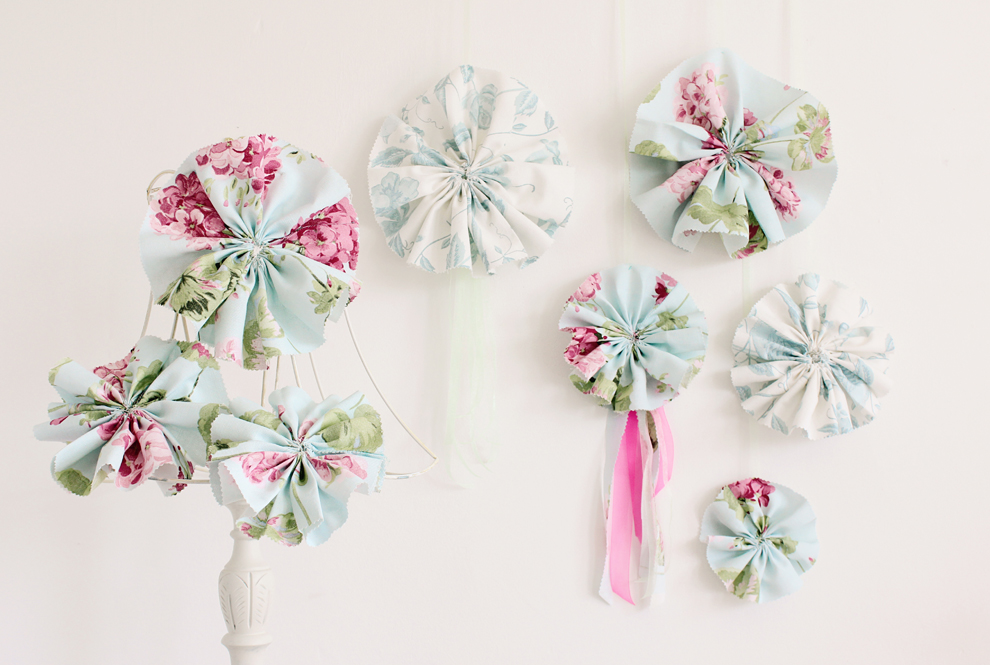 In celebration of our new season fabric prints, we called upon our crafty blogger pals to take part in a make & do challenge! read more
Share a love for handmade? From paper crafts to stitching and sewing, we love trying our hand at a new DIY fabric project. With this in mind, we called upon four of our crafty blogger pals to share their love of make & do and take part in our exciting Stitch & Sew blogger challenge using our new season fabrics.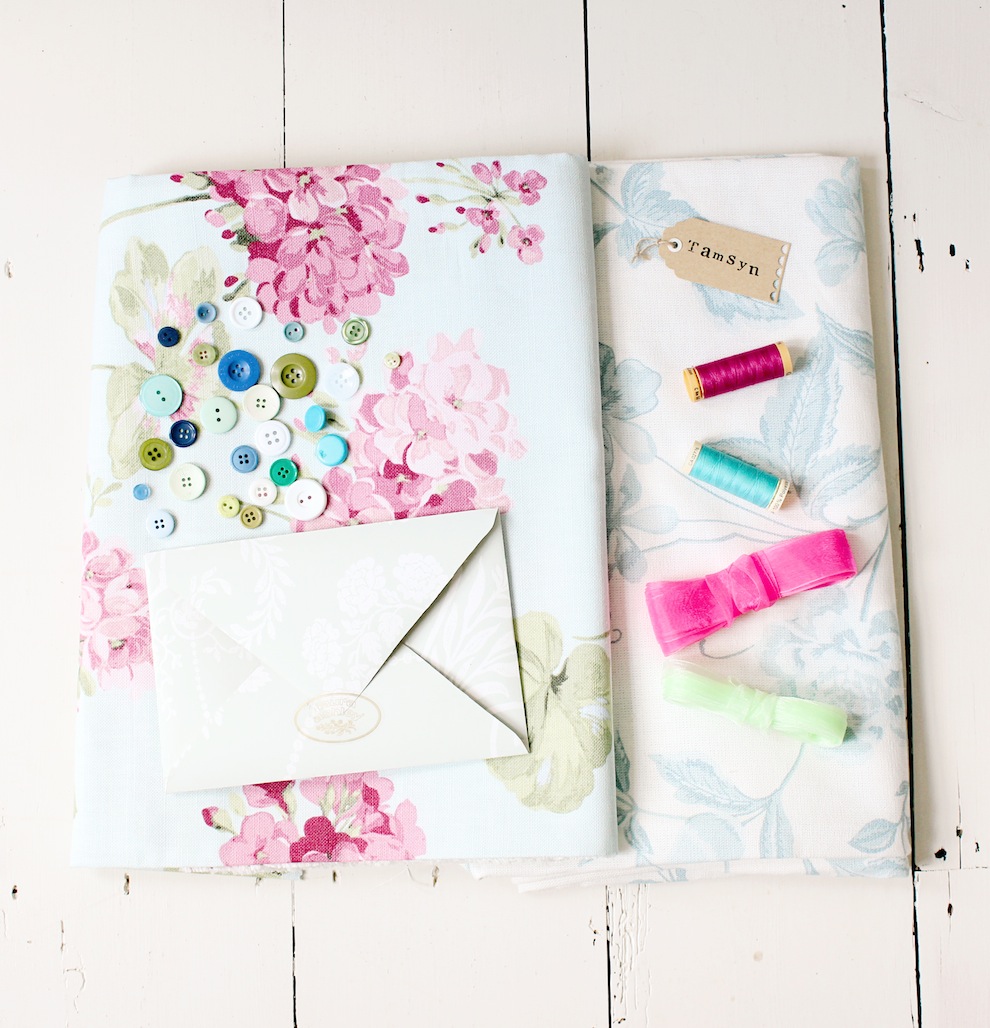 We invited the brilliant Kate, Tamsyn, Claire and Fran to take part and sent them each a crafty bundle containing everything they would need to complete their DIY fabric make & do. Handpicking our most-loved prints of the season, we sent each blogger fabrics to choose from with a few crafty essentials to help them on their way. There was only one rule for the challenge – be as creative as they liked!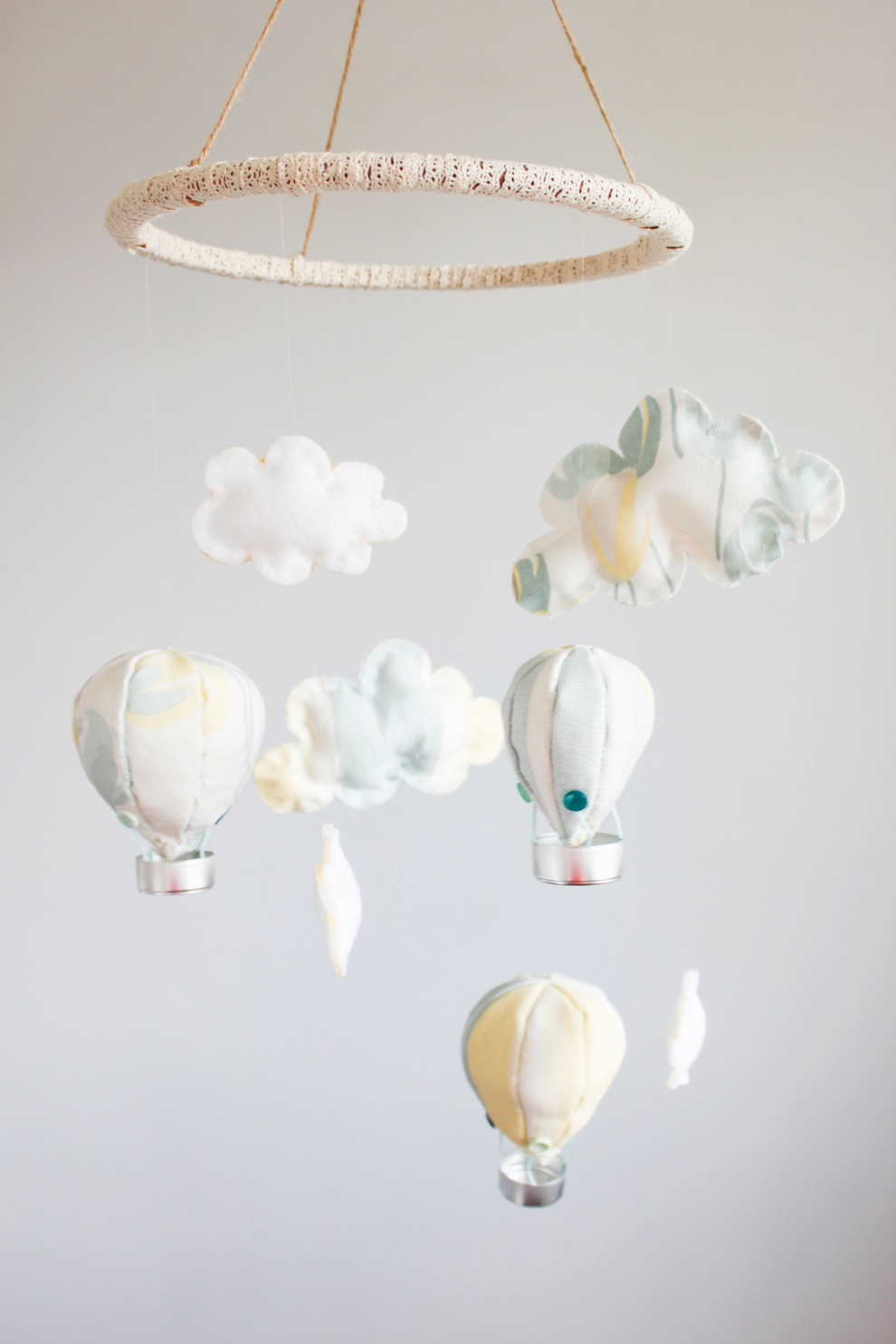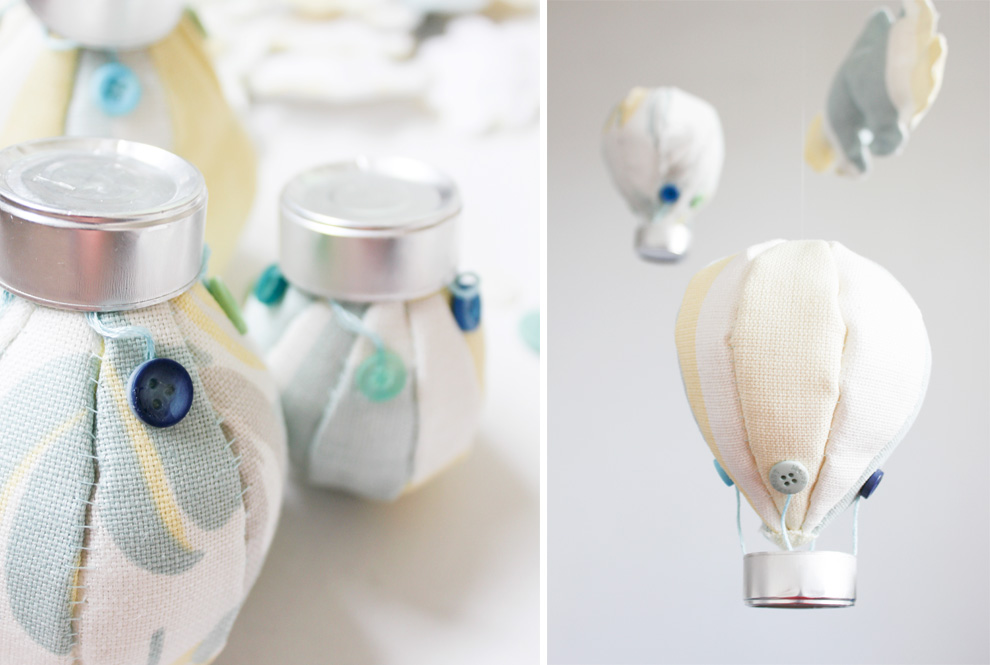 Kate from Albert & Me
I really hope you like my entry for the Laura Ashley #sewandstitch challenge as it's for something a bit special – the first bit of decor for our new nursery. We still haven't got a cot – or anything else for that matter yet – but hey, that doesn't mean I can't start making pretty things for it! I've seen so many beautiful handmade mobiles on Pinterest but I've always quite fancied making one for our baby myself, as it means a bit more and is more personal I think.
For Kate's DIY fabric baby mobile tutorial click here.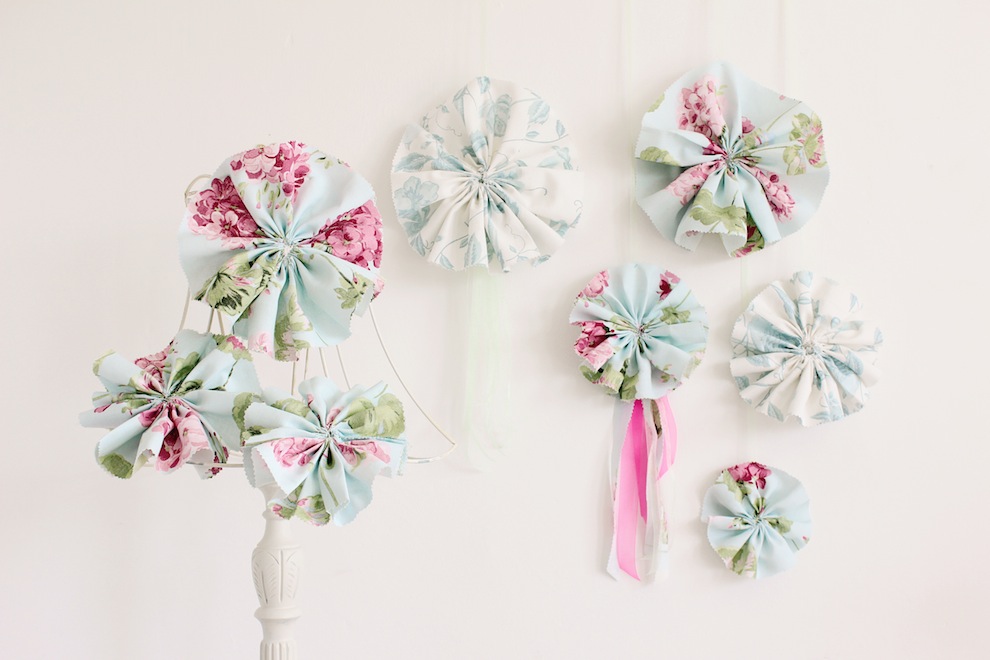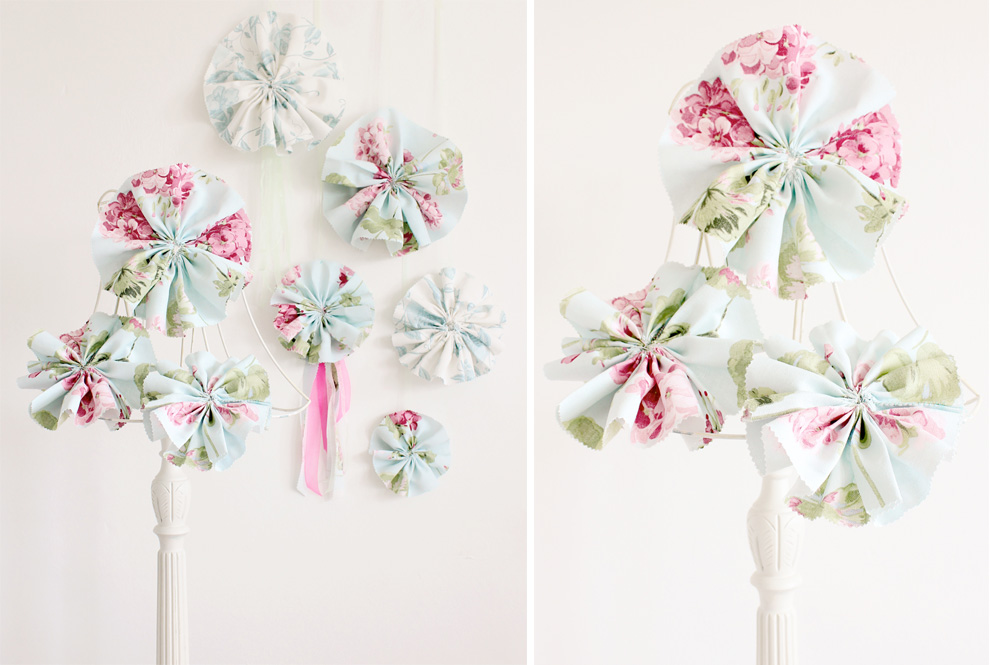 Tamsyn from The Villa On Mount Pleasant 
Geranium Pale Topaz Fabric | Summer Palace Fabric
I was so delighted when the lovely people at Laura Ashley invited me to take part in their Sew and Stitch challenge, and even more delighted when a beautiful parcel of fabric arrived at my door! I decided to make rosettes with my fabric, as not only are they easy to make (my approach to sewing is rustic at best, so if I can make them, anyone can!) but they're also great for adding a decorative flourish to all sorts of things. Plus these fabrics are absolutely perfect for making rosettes as they retain their lovely ruffled shape so well.
They would be lovely gathered en masse as party decorations or as a focal point in a child's bedroom, or you could make smaller rosettes to decorate a handmade bag or cushion.
For Tamsyn's DIY fabric rosettes tutorial click here.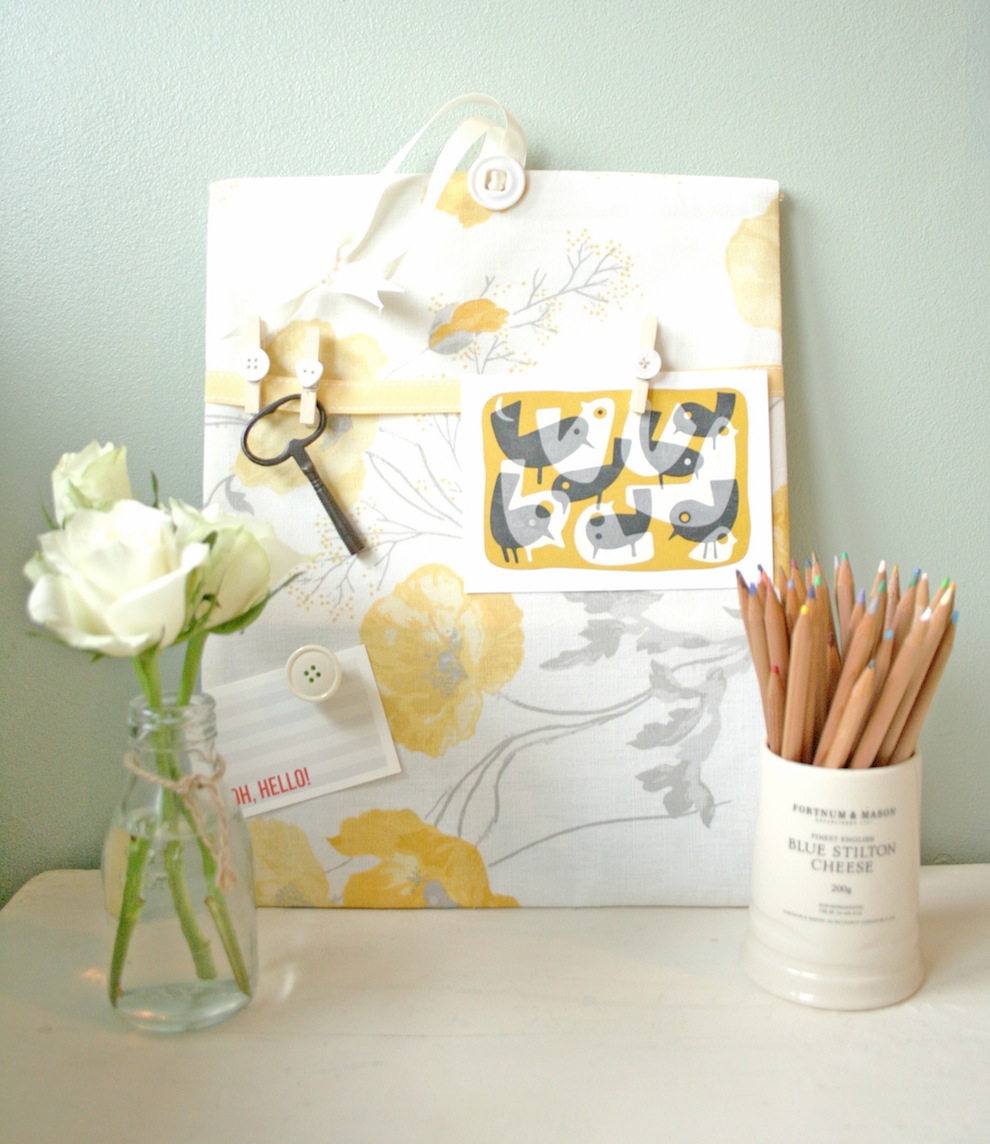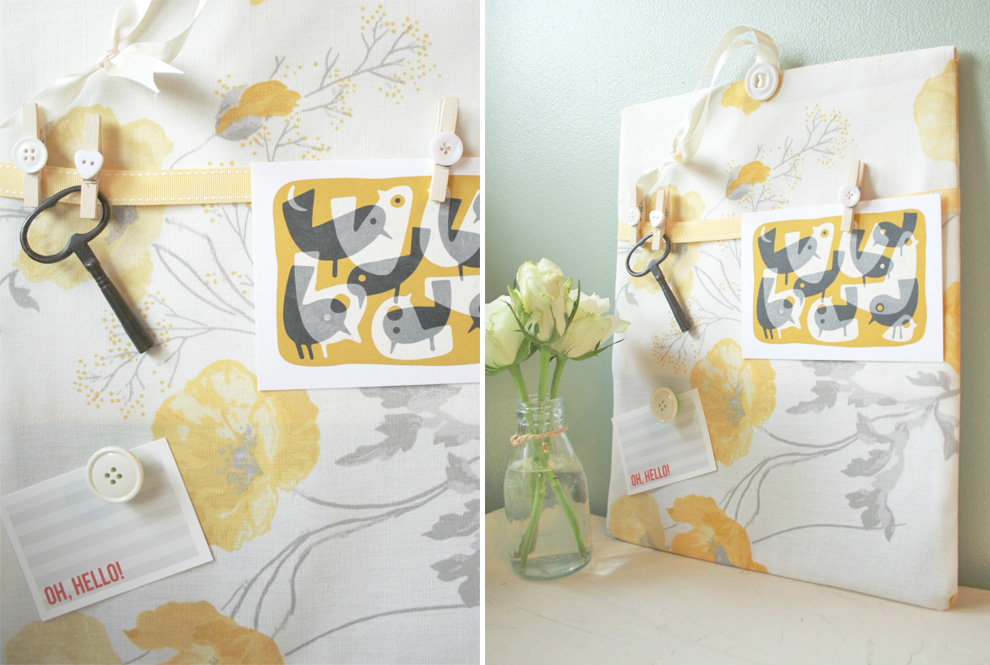 Claire from Celebrate Creation
My #sewandstitch crafty idea is a magnetic memo board. I made a cover for a baking sheet out of the blooming Poppy Meadow fabric Laura Ashley kindly sent me. I added ribbon a third of the way down so that I could hang some pegs on it, which I customised using the pretty buttons included in my crafting bundle. I also sewed a button and ribbon to the top of the board so that it can be hung up or as the memo board is already magnetic, any notes/to do list's stay put too!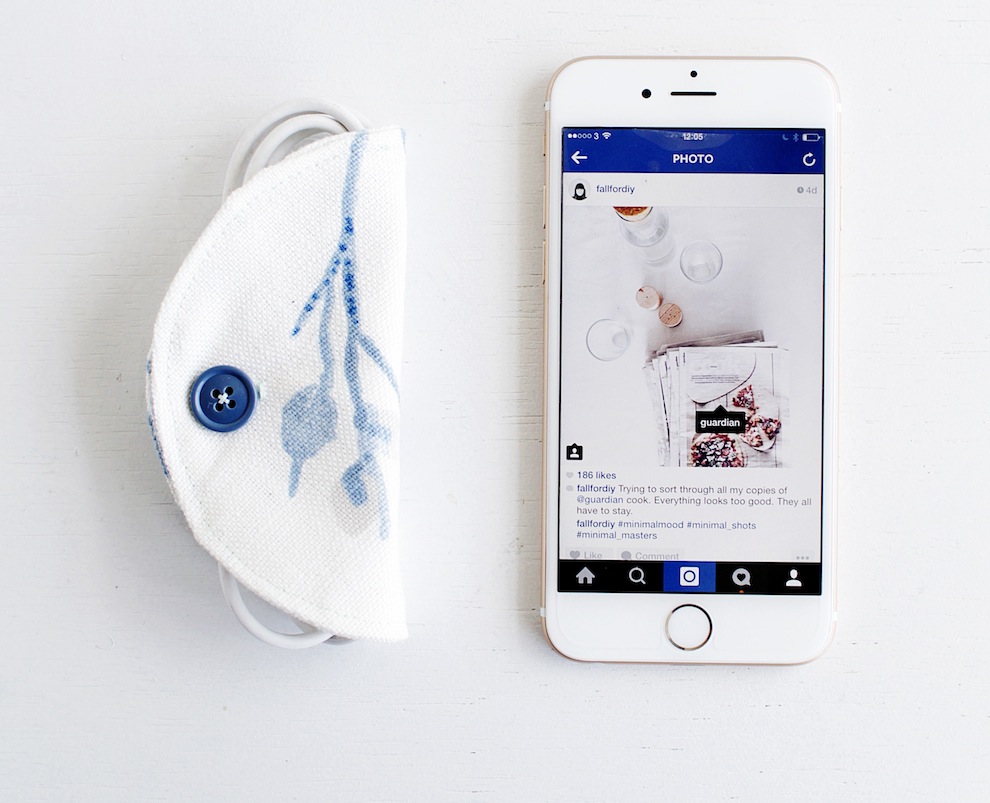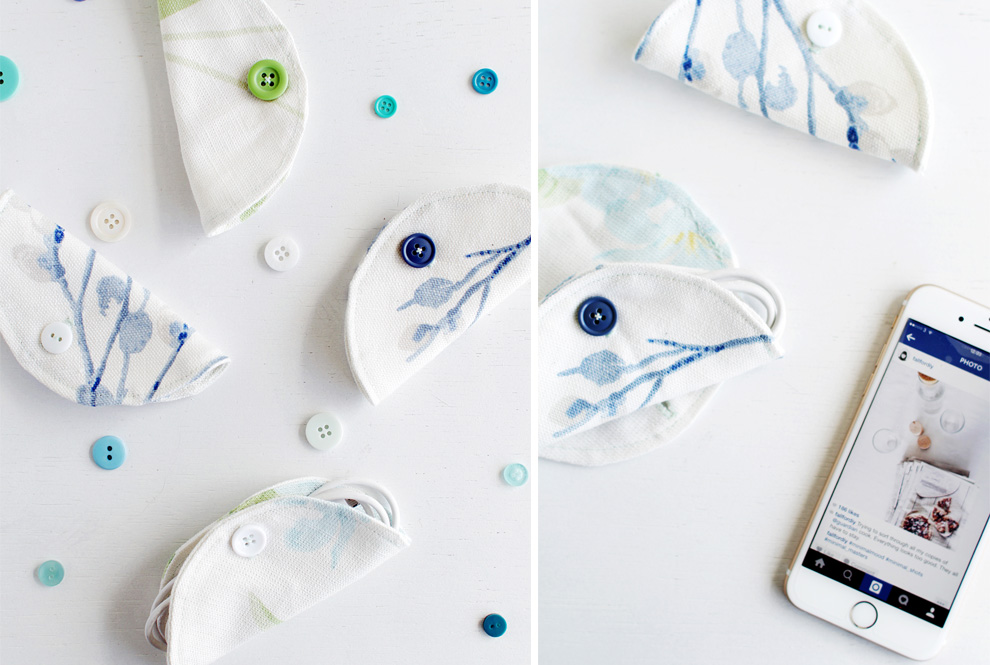 Fran from Fall for DIY
Apple Orchid Fabric | Pussy Willow Off White / Sea spray Fabric 
Three months ago we welcomed a new furry little addition to our family. Since that time we've learnt the hard way to cover wooden furniture, block off prized possessions and move household wires to higher ground. Several phone chargers later and we're still grappling with the latter. An unorganised wire hanging down from a table or desk will, in just a minute, become a new rabbit chew toy. We can't blame the rabbit, it's in her nature so we needed to find a failsafe way of keeping the wires secure and organised.
These wire tacos are the perfect solution. I call them tacos but they're for anything but eating! Folded and stored away the wires are safe from nibbling and stored in a more organised and pretty way than the usual mess.
For Fran's DIY fabric savvy tech tacos tutorial click here.