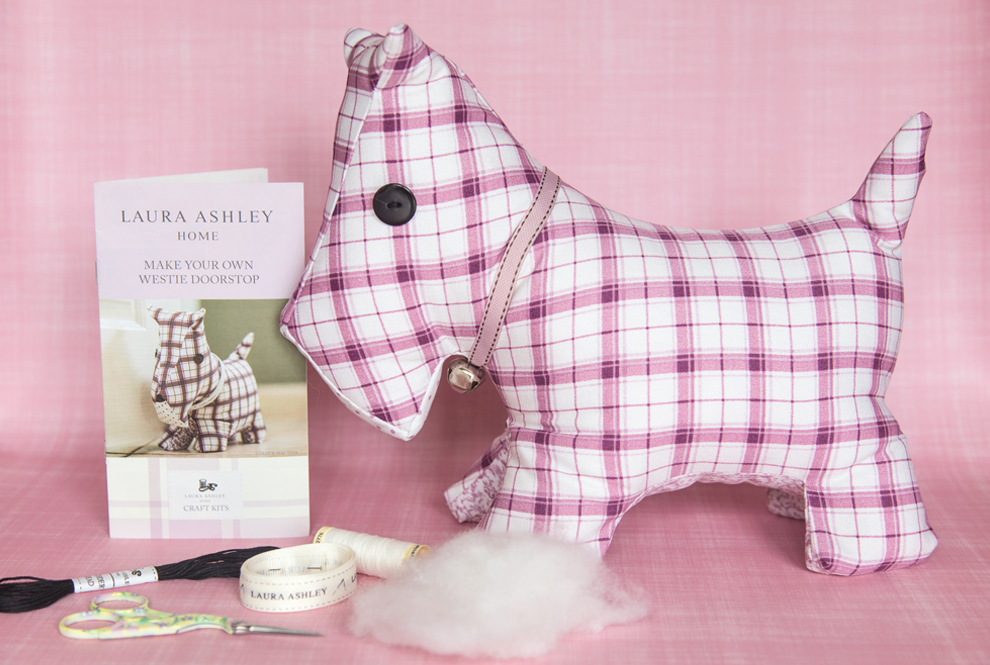 Let us show you just how easy it is to make the DIY Dog Door Stop from our amazing crafting kit range... read more
It's official: this DIY dog door stop is the most adorable door stop on earth! The best part? It is in our fabulous crafting range so not only can you enjoy its beauty, but you can also have immense fun making it! We were so in love with this Westie dog that we just had to create a blog post all to itself. Thankfully, we had the wonderfully gifted Zoe from Beautiful Simplicity who kindly agreed to show the world how to create this cute door companion. Join us at we show Zoe's step-by-step guide on how to use our Make Your Own Westie Door Stop…
When the lovely folk at Laura Ashley invited me to try out one of their new craft kits, I was very happy to oblige – it's been a while since I've done any sewing and I thought this would be the perfect project to ease me back in. I'm pleased to report that I thoroughly enjoyed the experience (and cursing was kept to a minimum!). Read on for my step by step guide to making a Westie doorstop using the Laura Ashley craft kit in a box.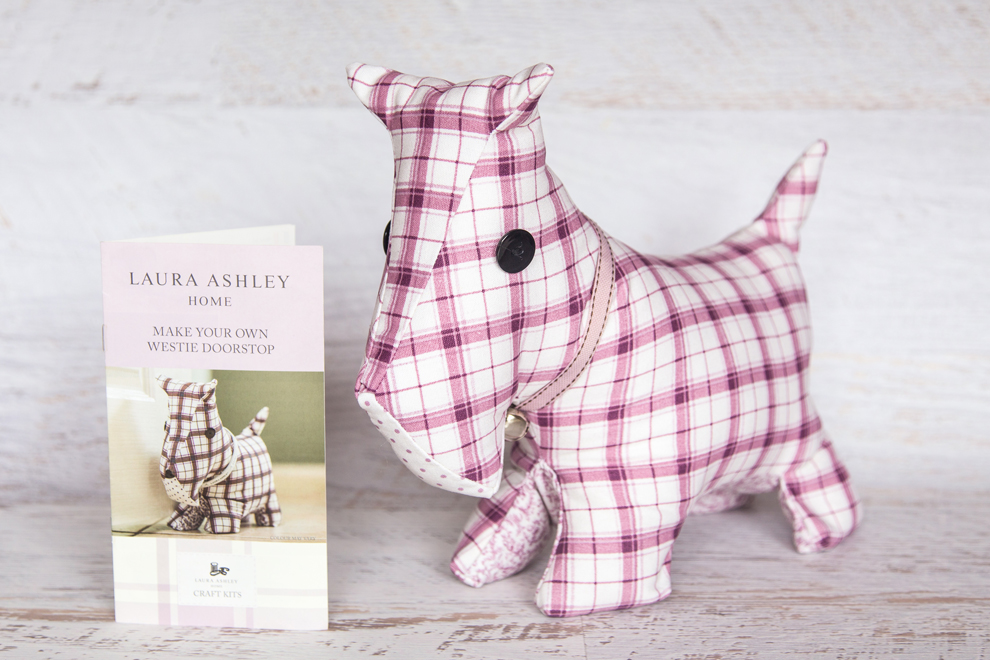 WHAT'S IN THE BOX?
A beautiful pre-printed cotton fabric panel with all your pattern pieces; super soft stuffing (cleverly packaged in a bag with all the air sucked out to make it small); ribbon and bell for his collar; buttons for eyes; embroidery thread, and the all important instruction manual.
You will need to provide scissors, pins, the thread for your sewing machine, fabric to make into little bags to fill with rice or sand to stuff into his legs to add weight.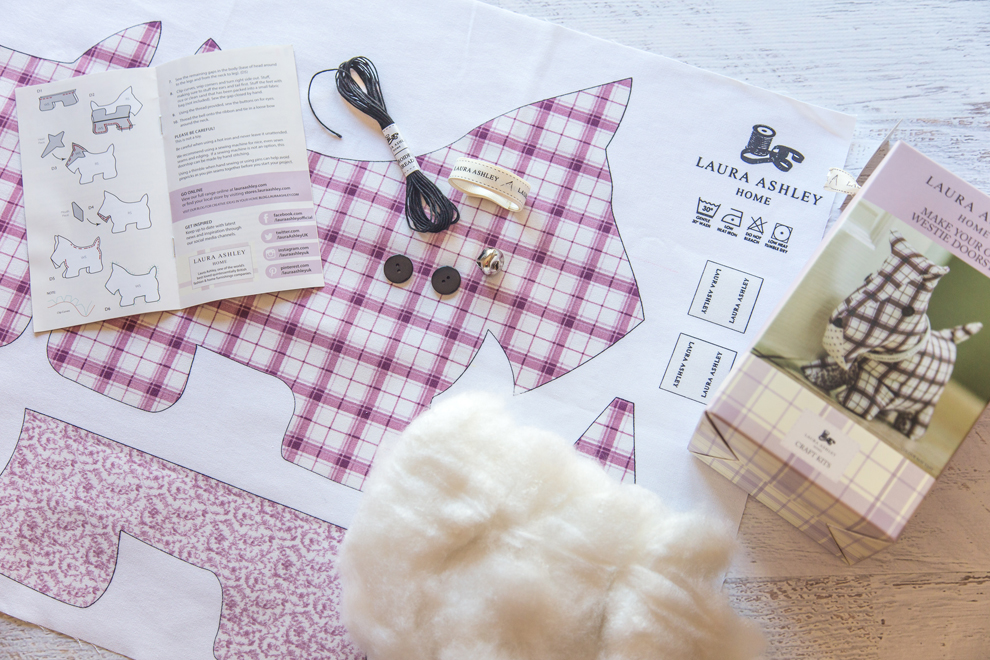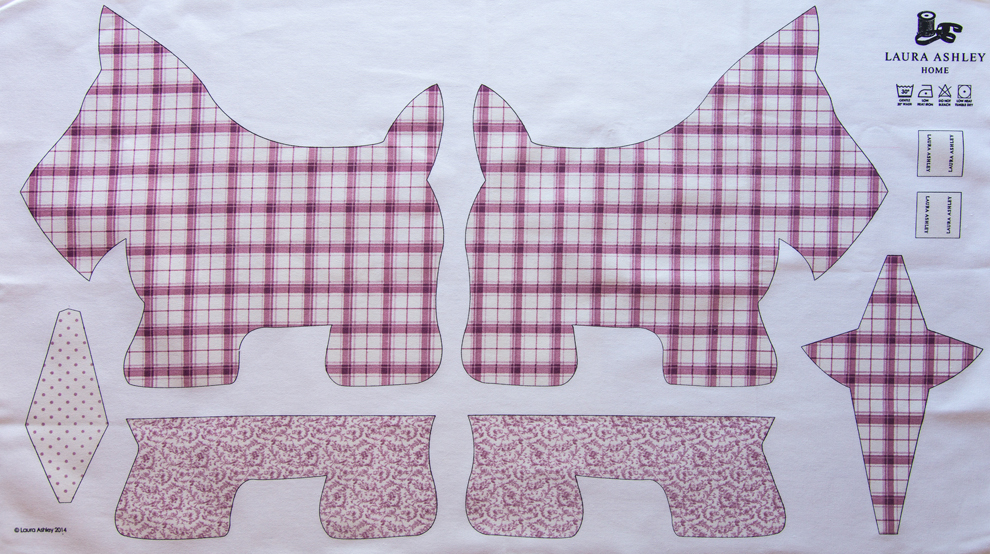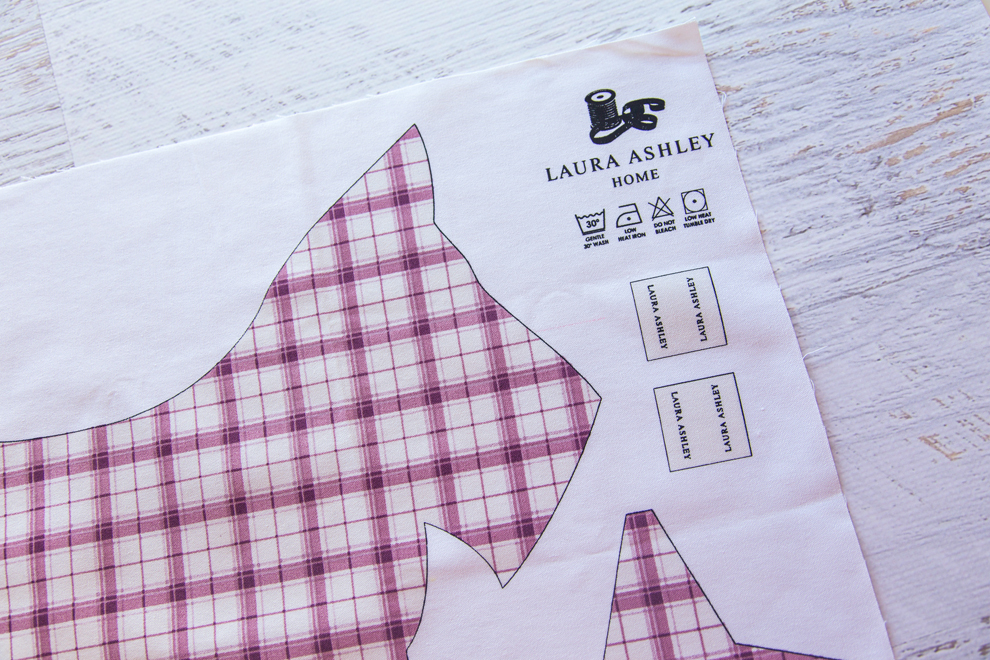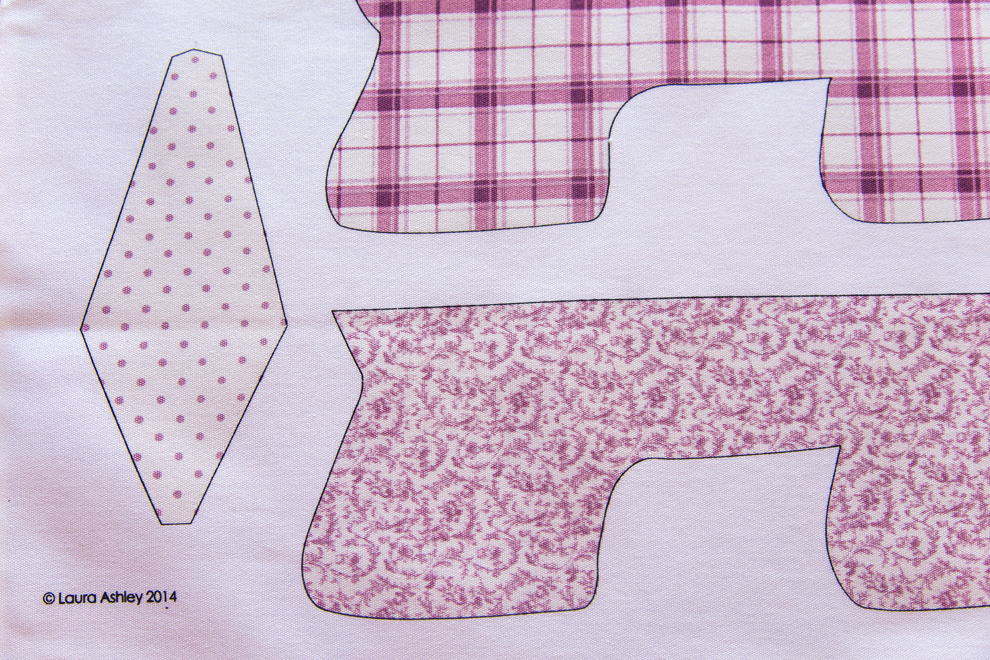 BEFORE YOU BEGIN
Give the fabric panel a good iron – it's much easier to sew fabric without creases. You might also want to trace around the pattern before you cut it out, so that you can use it again with some different fabric. I just used some everyday paper from my printer and sellotaped two pieces of A4 paper together to trace the large dog panels.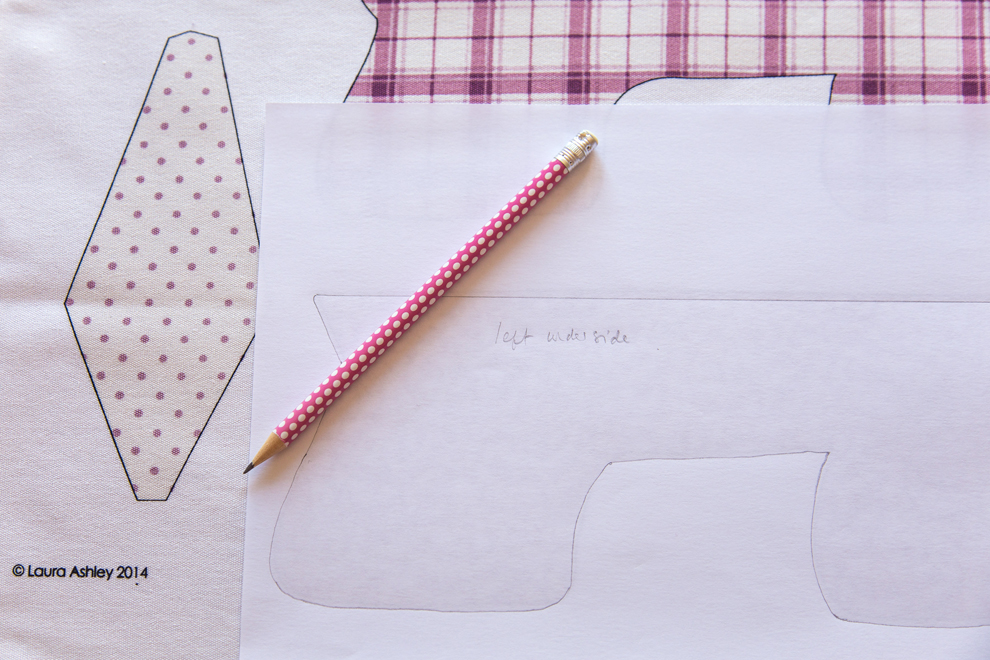 STEP 1
Cut out all the pattern pieces.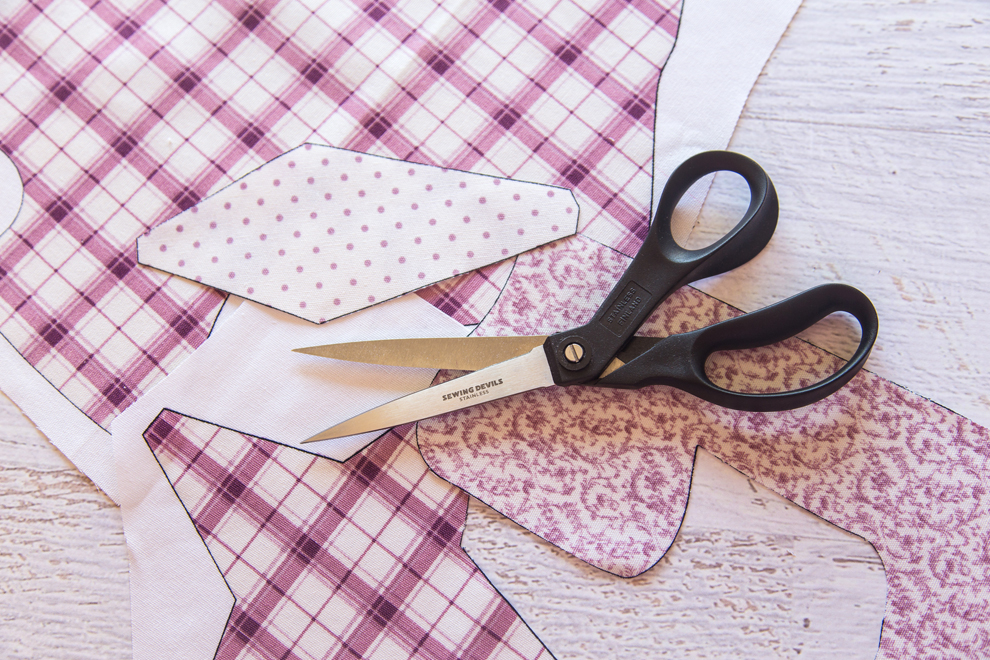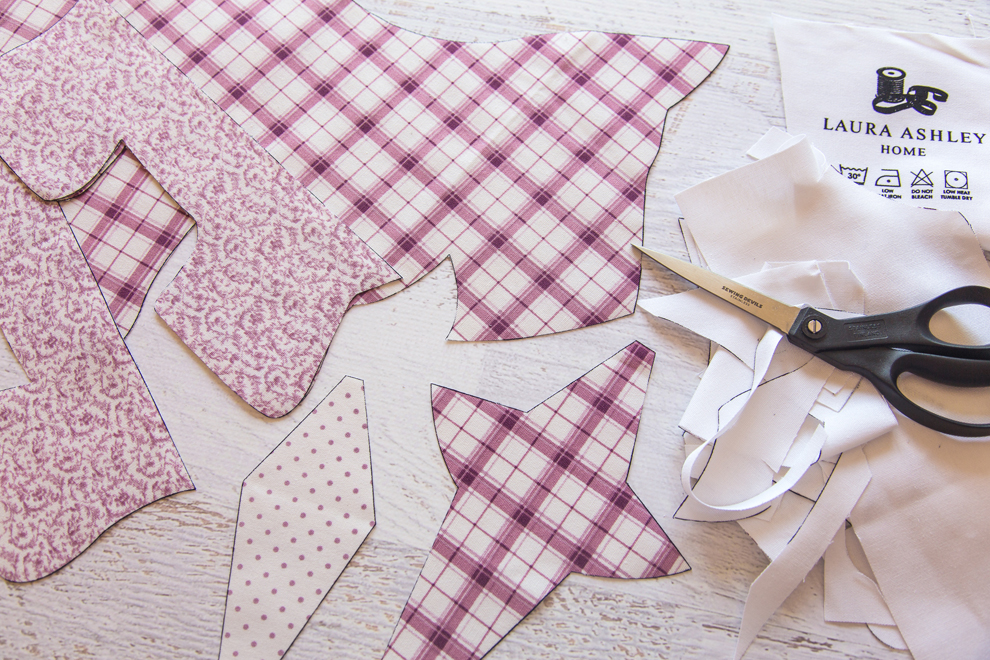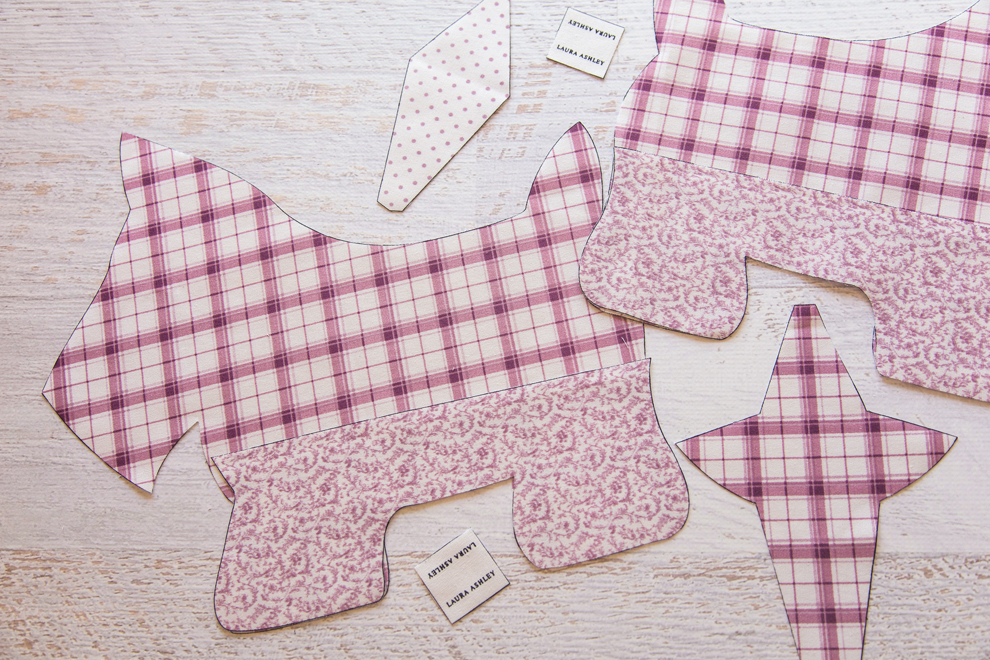 STEP 2
Take the two inner leg gusset pieces and place them right sides together.
Mark out a gap big enough to put your hand through – this is how you will stuff the dog at the end.
Pin and sew along the top edge, avoiding your stuffing gap.
Use a 1cm seam allowance throughout this project.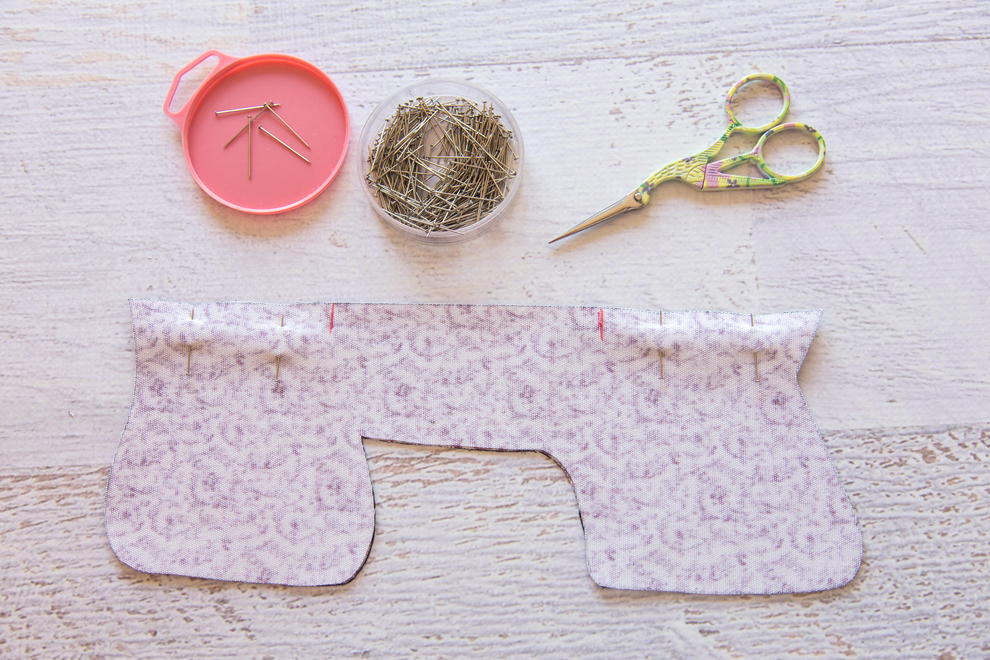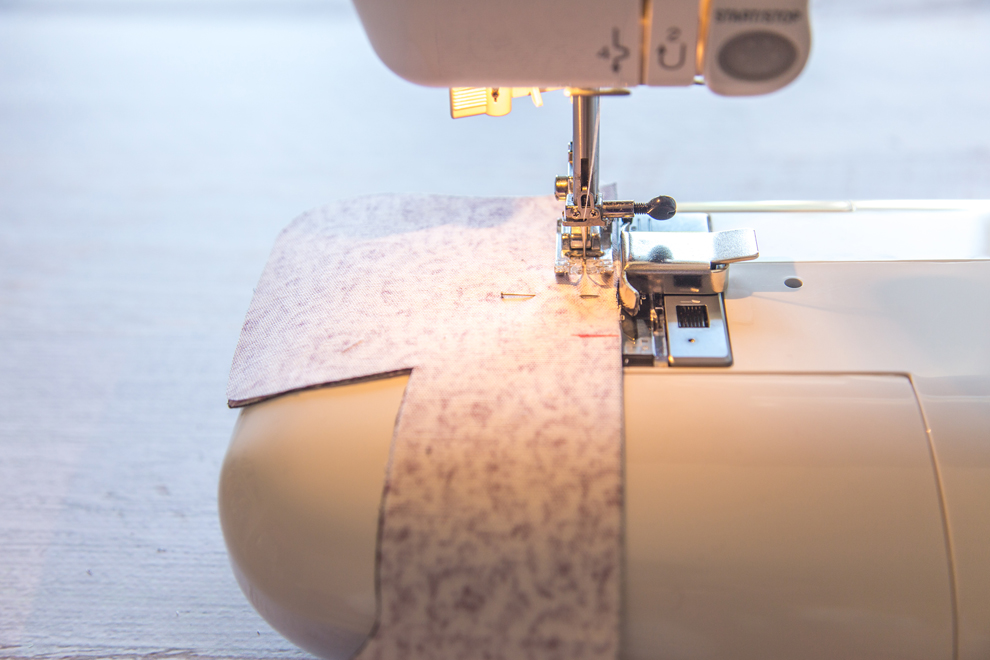 STEP 3
Open up the inner leg piece and place one side of it on one of the main body pieces, right sides facing. Pin and sew all round the edge. When you are sewing round the corners, I find it easiest to put my sewing machine on the slowest speed possible and to literally stitch one stitch at a time, then lift the foot and move the fabric, lower the foot, stitch one stitch and repeat.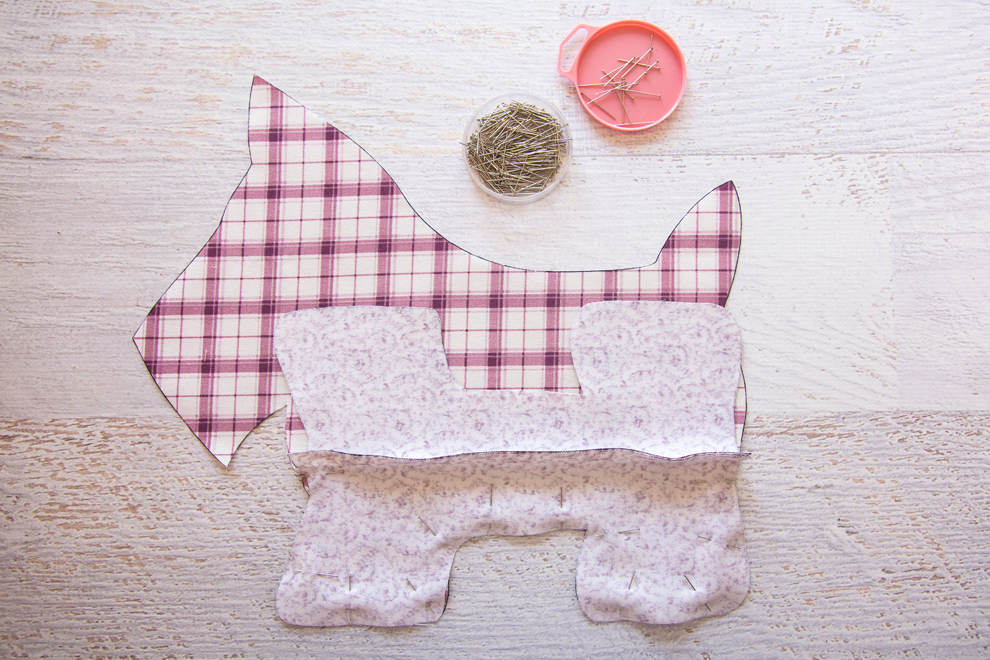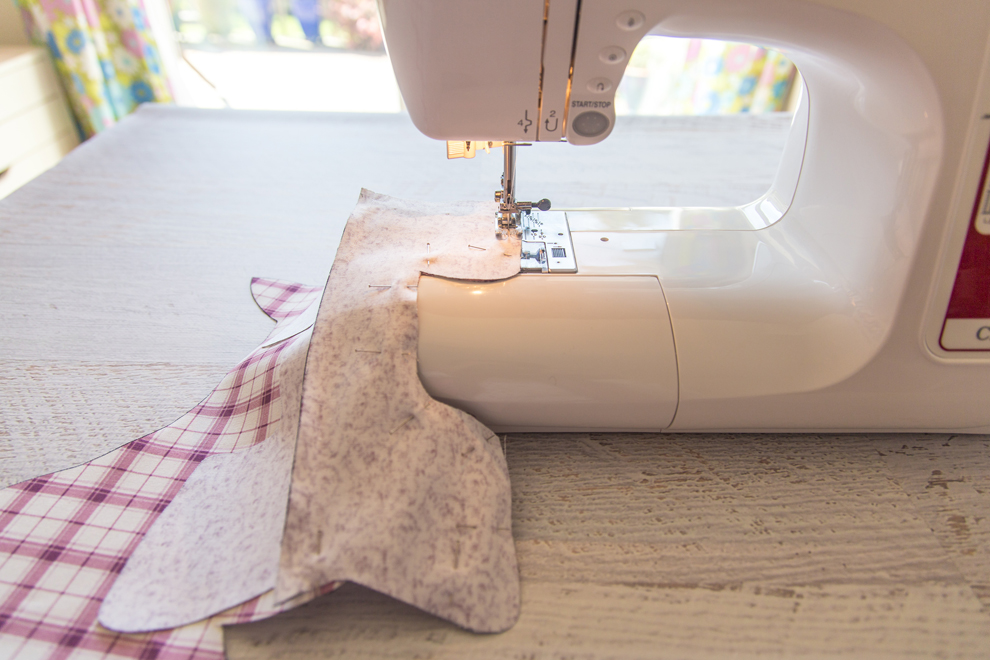 STEP 4
Now repeat this with the other side of the inner leg piece and the other main body piece.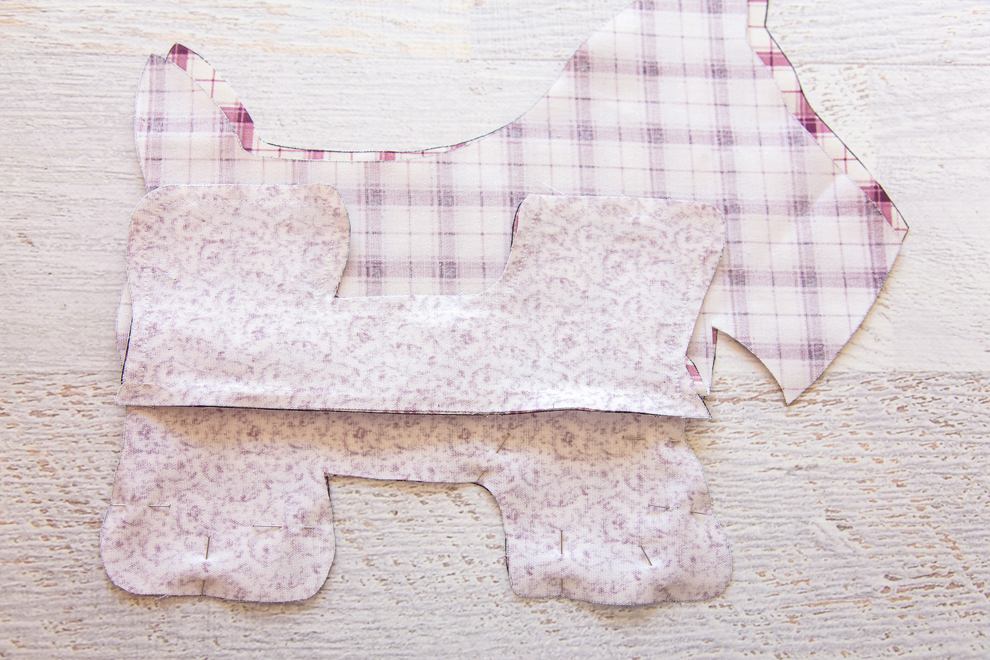 STEP 5
Take each foot in turn and pull out the fabric either side of each corner and flatten the side and bottom seams to make a point. Measure 1cm from each point and then draw a line to join these two points together. Sew along the line. This basically creates a flat surface for your dog to stand on.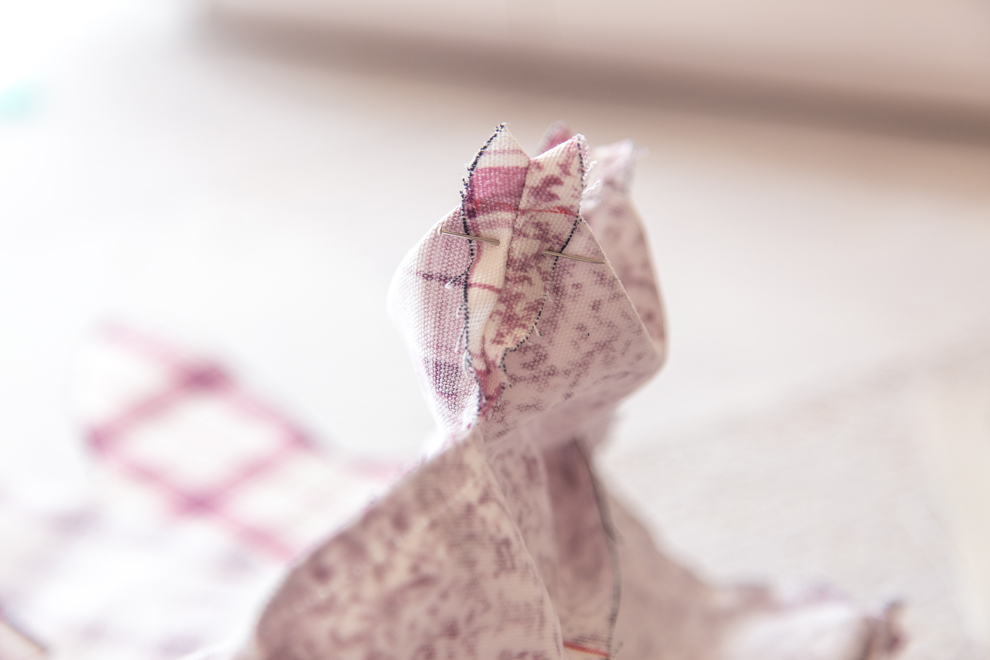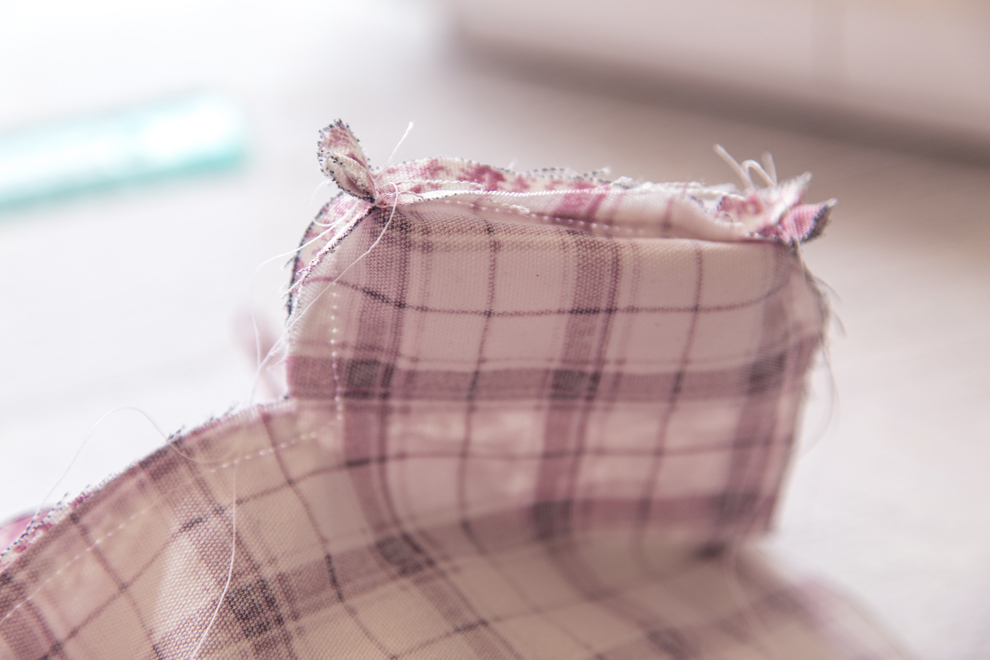 This is what it looks like if you turn it the right way round, so you can see the flat base you are creating: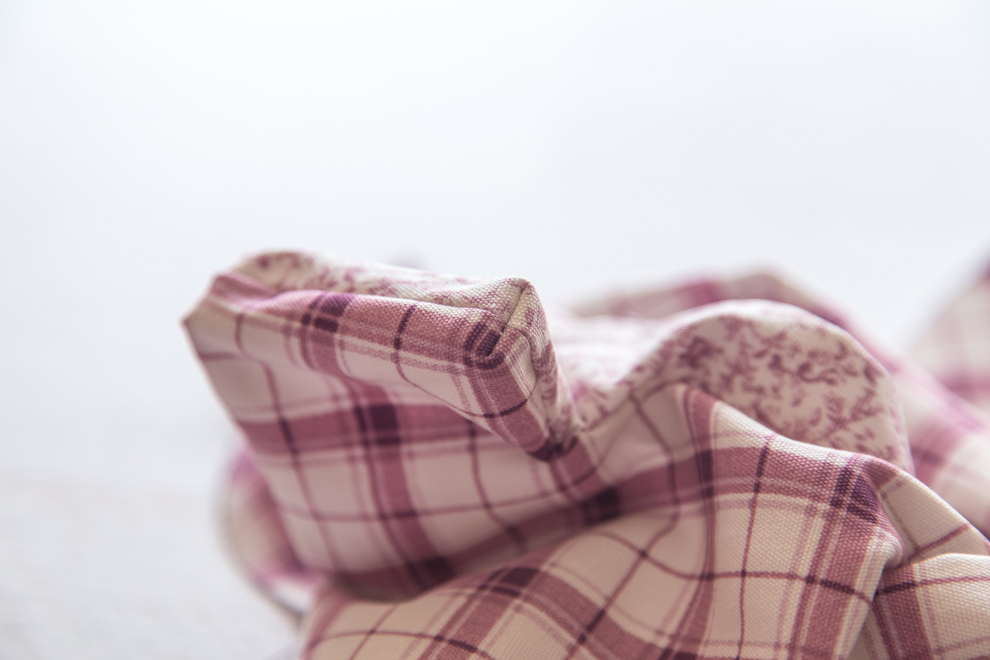 STEP 6
Now match up and pin the head piece to the ears on the body pieces (right sides facing). Sew along both sides, stopping 1cm from each end on the snout end.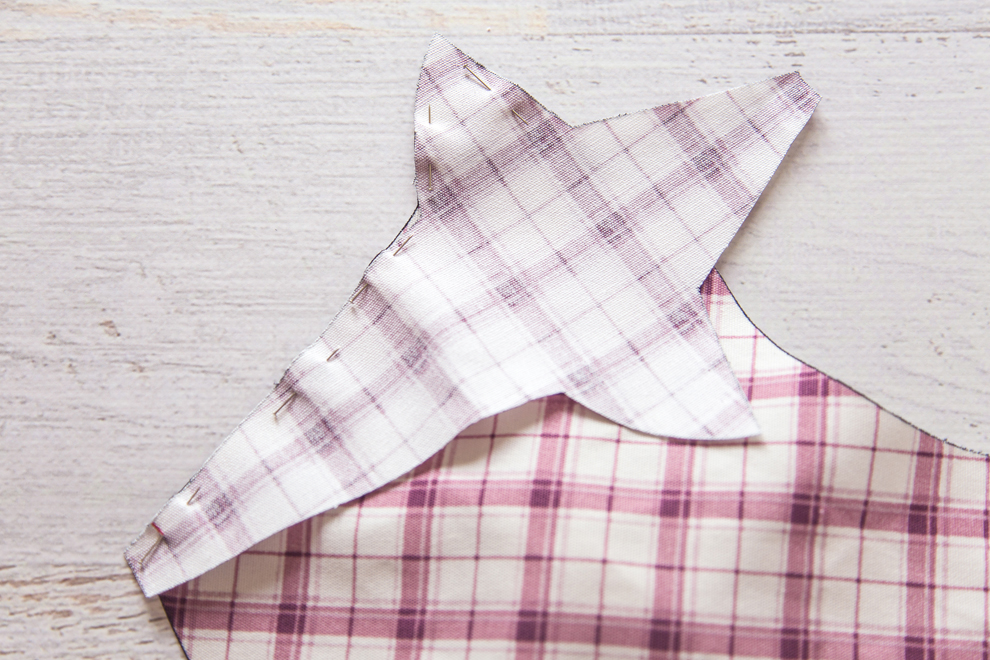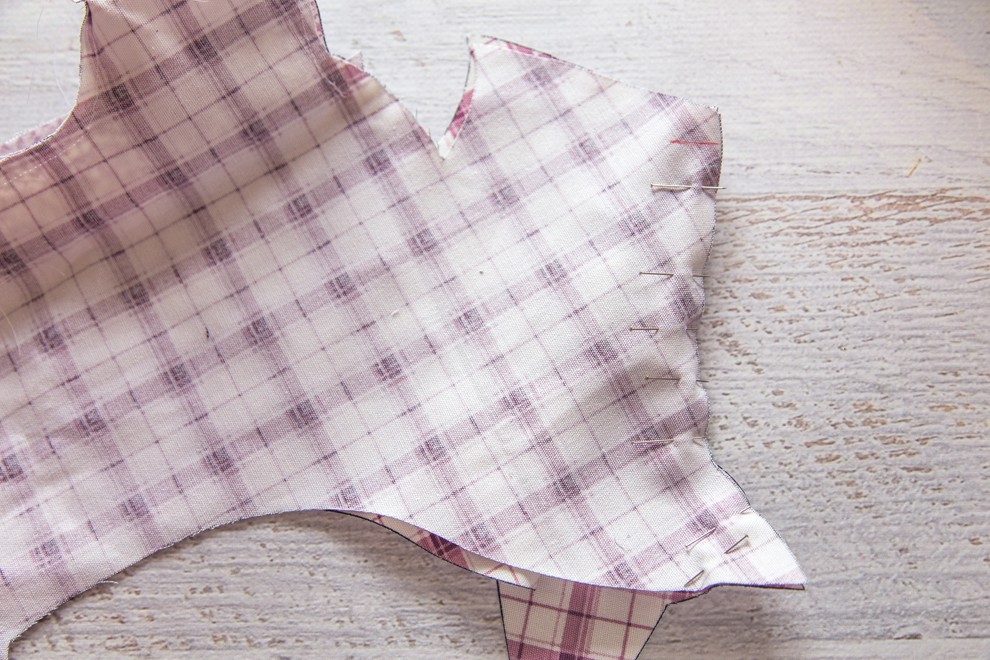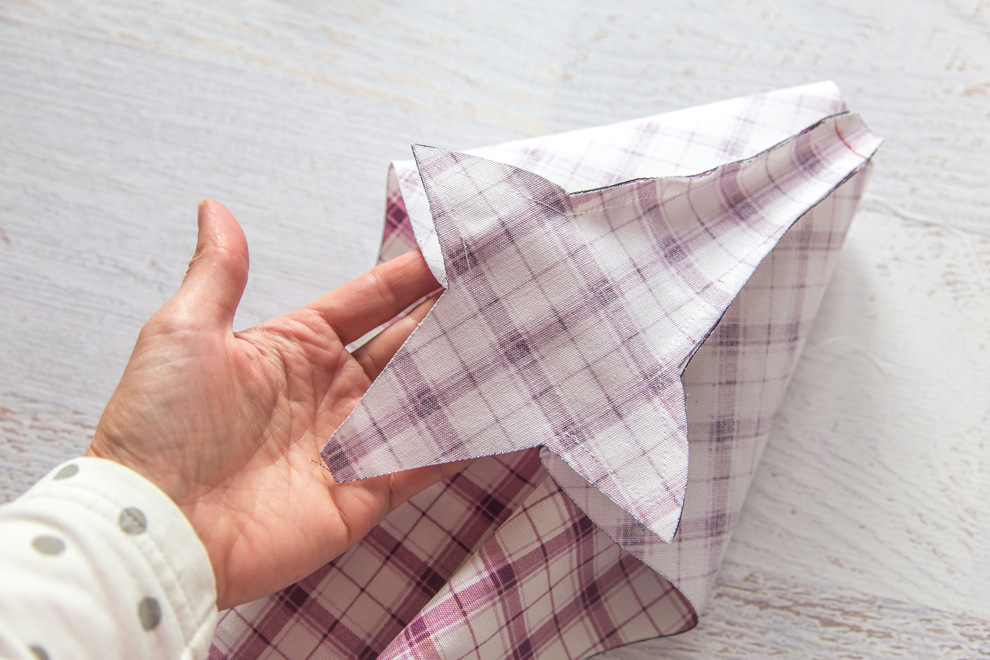 I left the triangular gusset piece that joins the head to the body pieces to the end, as I found it easier to sew this way.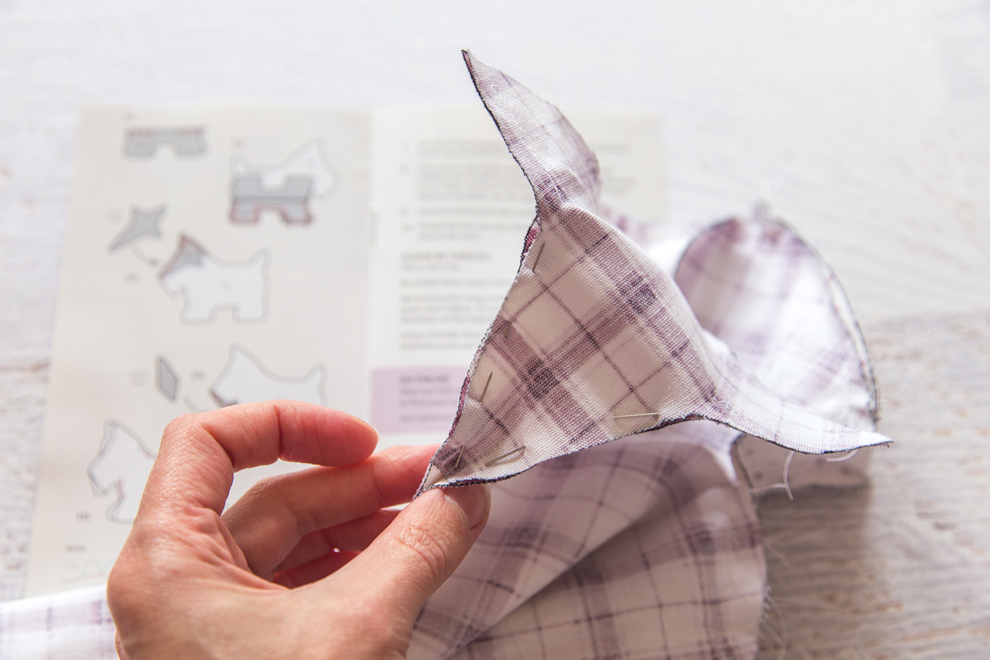 STEP 7
Now for the trickiest bit. Pin the remaining mouth piece (the polka dot piece) to the dog's head and sew along both sides, stopping 1cm from the end. I messed up a bit here (this is where it gets very 3D and involves corners and matching four pieces of fabric) and ended up unpicking a bit and hand stitching. Depending on how adept you are, you might want to hand stitch part of this!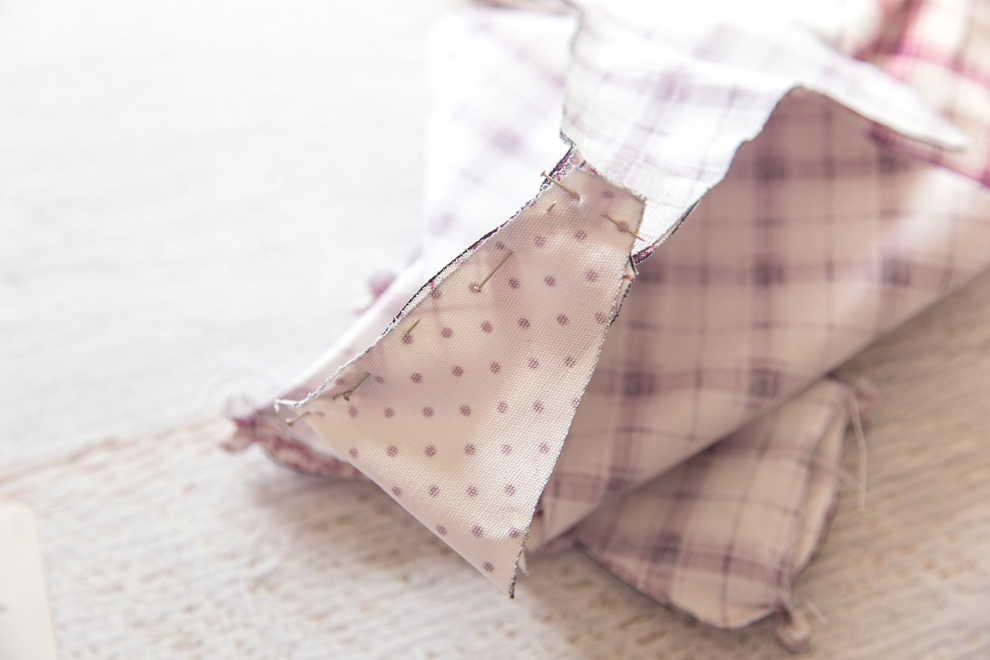 STEP 8
Now you can pin and sew the remaining gaps in the body (base of head around to the legs and from the neck to the leg). But remember to leave your stuffing gap intact. He's starting to look very scotty dog like!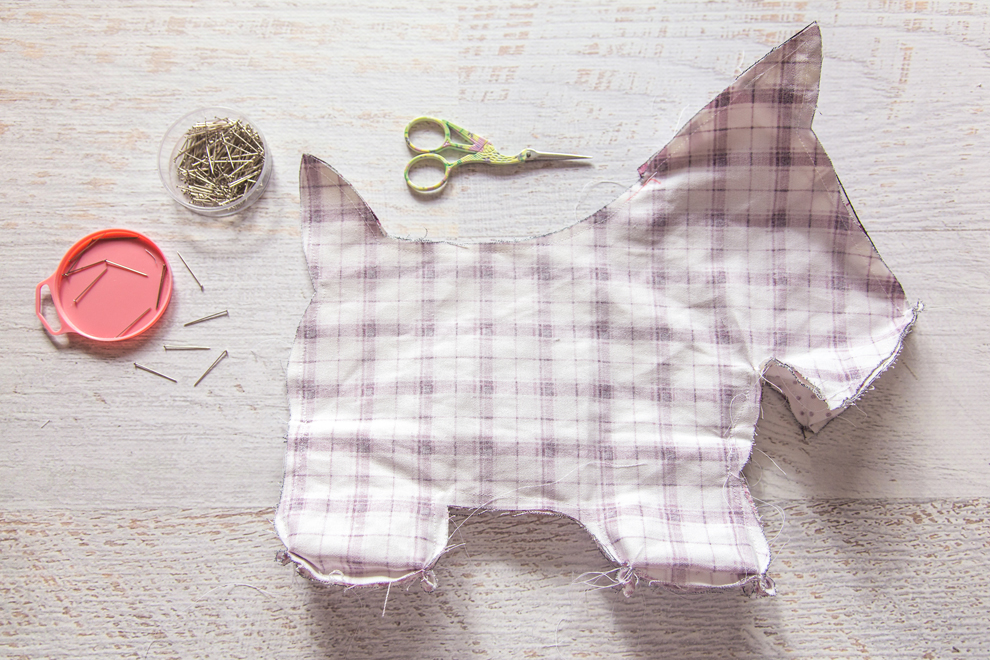 STEP 9
Now clip the curves and snip the corners, as per the instructions/diagram. This is to avoid any bulkiness when you turn it the right way round and to keep the shape as true as possible.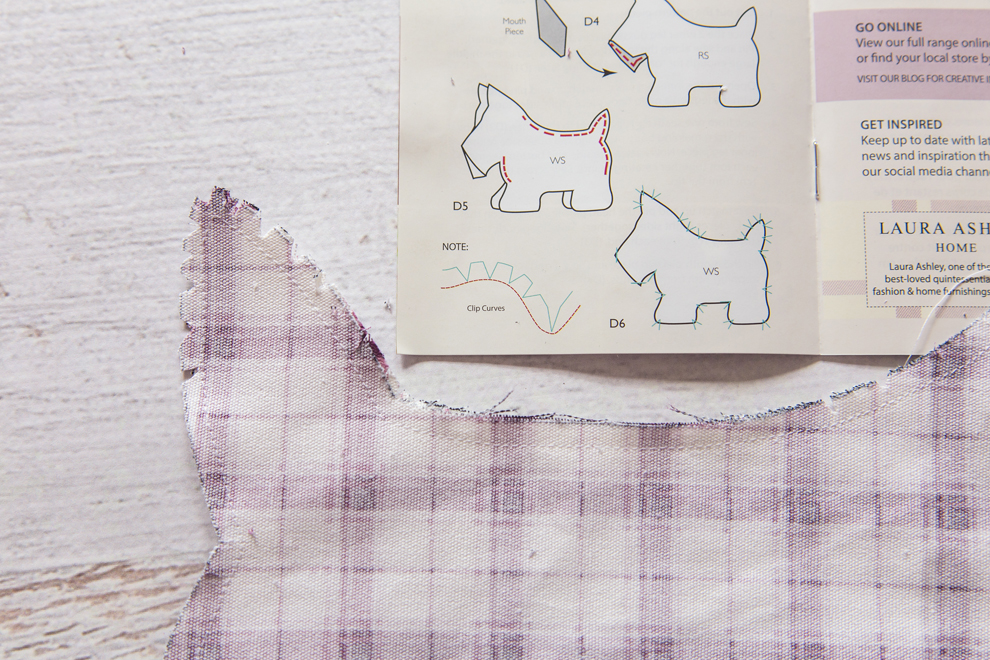 STEP 10
Turn your dog the right way round and push out the ears and tail and all the corners. I used a crochet hook for this, but do be careful and go gently – you don't want to push through your seams.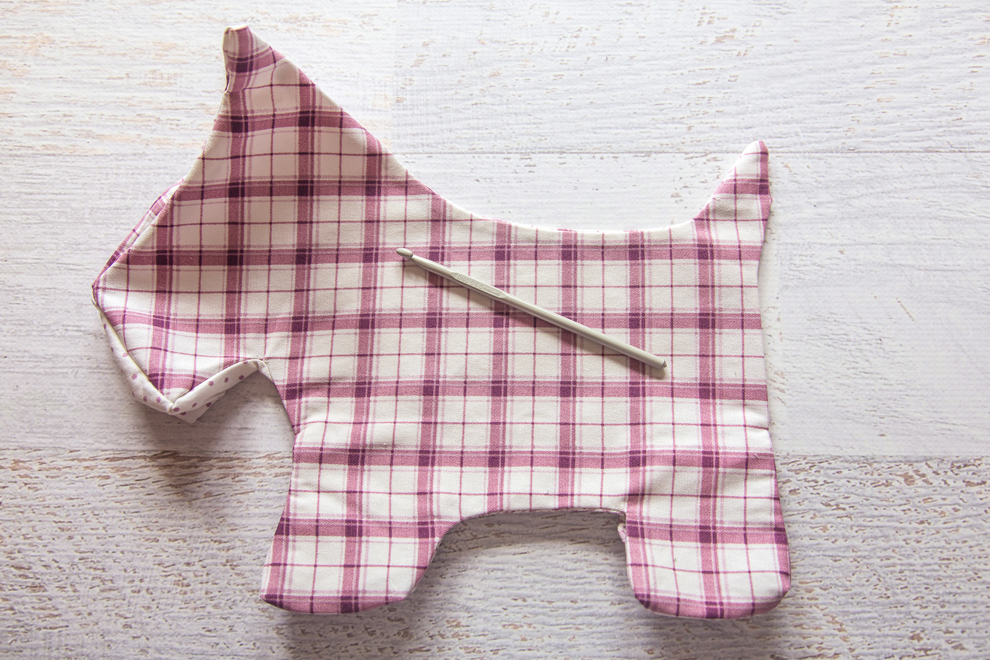 STEP 11
You need to fill the dog's legs with rice or sand or something similar to provide weight, so he stands up properly and can prop doors open. It's best to make some little fabric bags to put the rice in, otherwise it will get everywhere and the oils can seep out over time and ruin the fabric. I tried using some plastic bags to start with, but they rustle and make lots of noise, so I abandoned this idea.
I cut out 4 pieces of lightweight scrap fabric approx. 16cm x 8cm, folded them in half and sewed both sides, leaving one side open to stuff the rice. I then hand stitched the final side closed after I'd spooned in some rice (don't fill them completely full – you want some space left so the rice can move around to fill the dog's legs). This can all be done very roughly as no one will see it!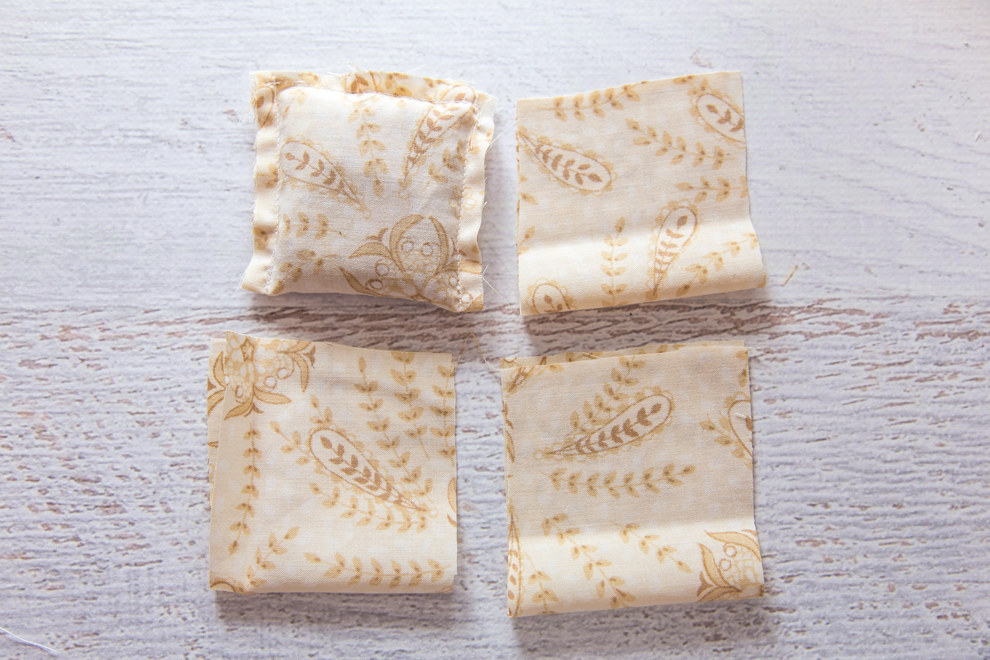 STEP 12
Now you can stuff your dog. Put the rice bags in first, then stuff the ears and tail and then everything else.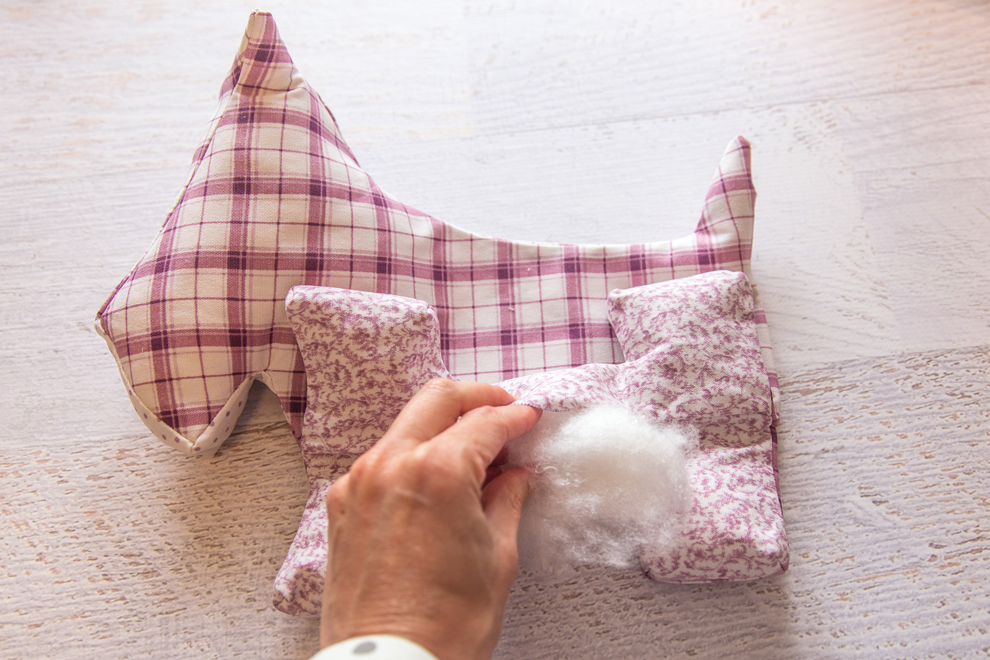 STEP 13
Now it's time to hand stitch your dog closed (don't look too closely at my messy stitching – good thing no one can see it!).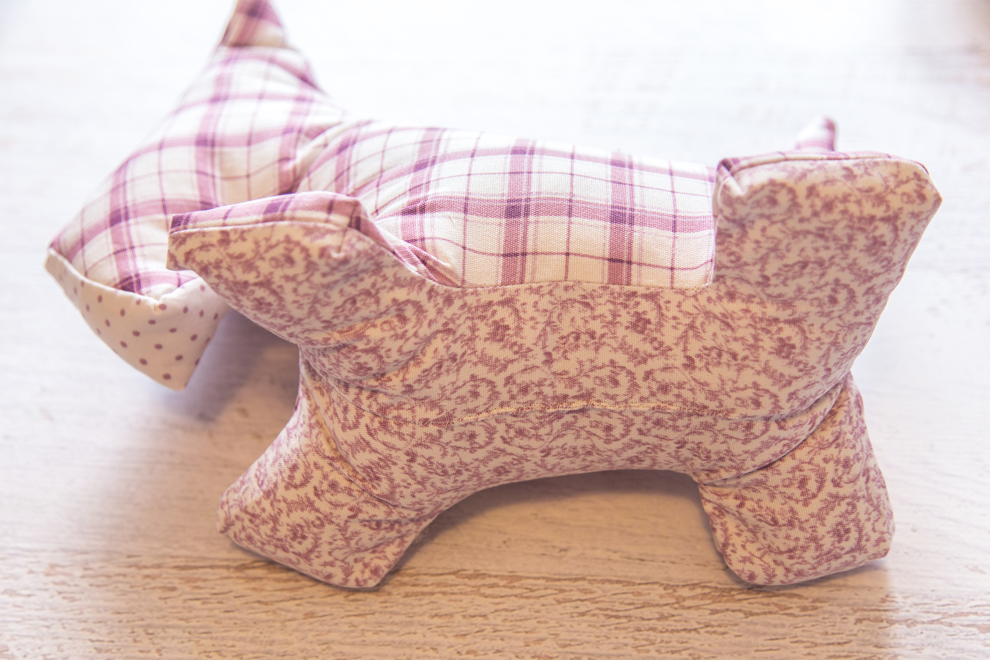 Here he is, stuffed and stitched: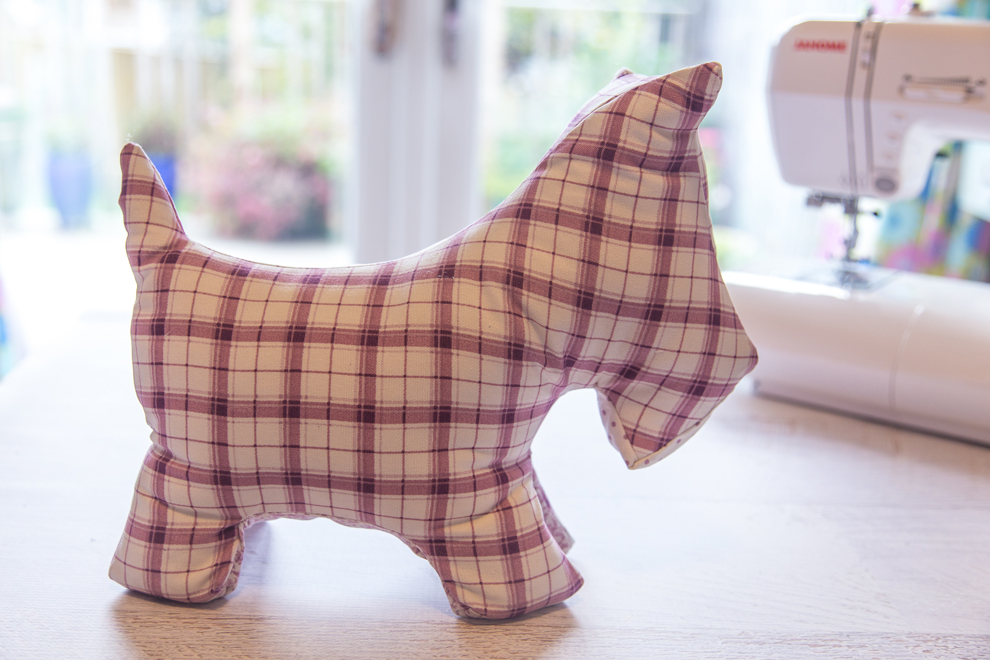 STEP 14
Thread the bell onto the ribbon (I used my own ribbon as I wanted to stick with the chalky pink colour scheme) and either tie in a bow or stitch the top together (you can move the stitched bit out of sight under the bell). Next, sew on the buttons as eyes, using the thread provided. There's plenty of thread, so if you felt like it, you could always embroider a nose. I was feeling too chicken as my embroidery skills aren't up to much and I didn't want to ruin him!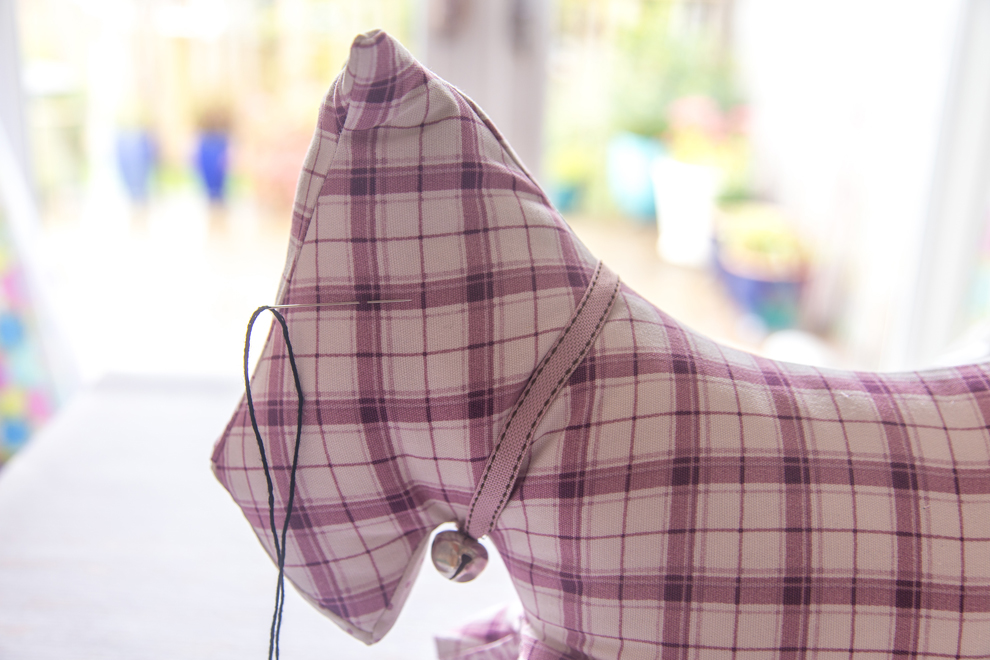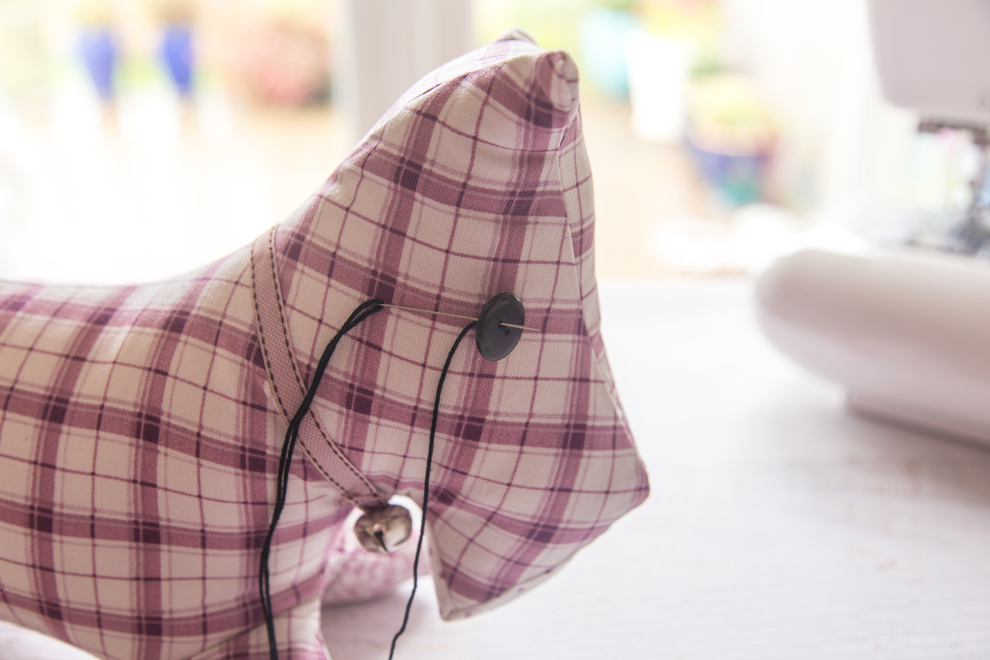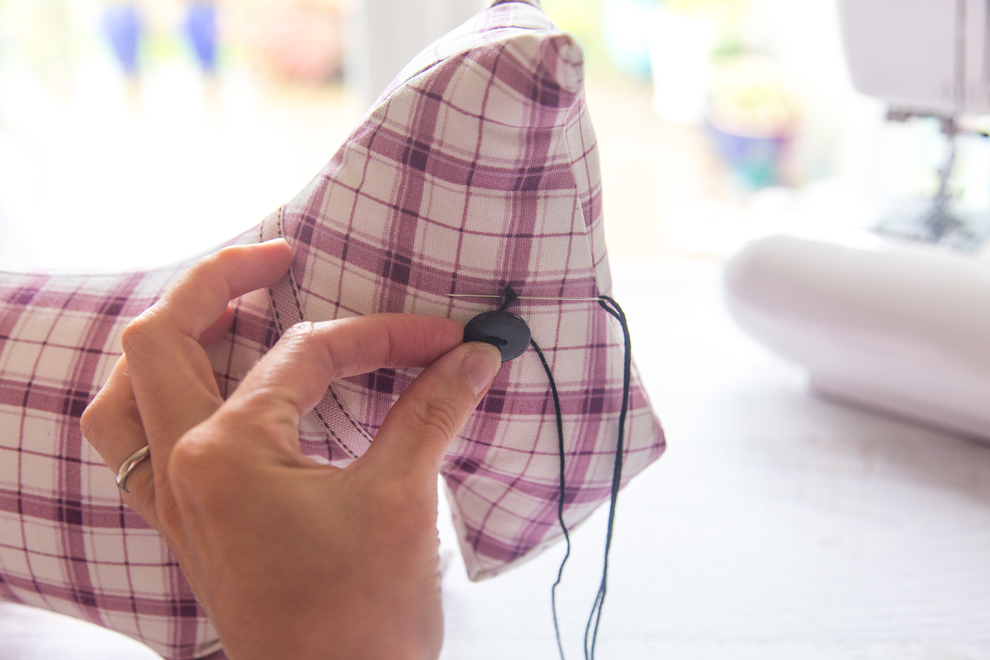 FINISHED!
How do I look?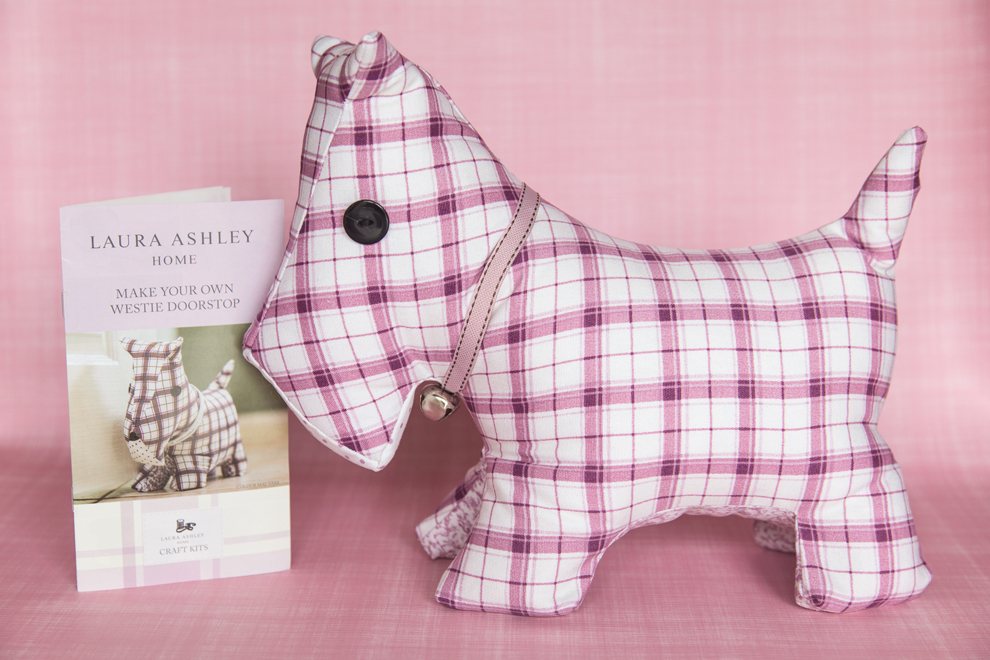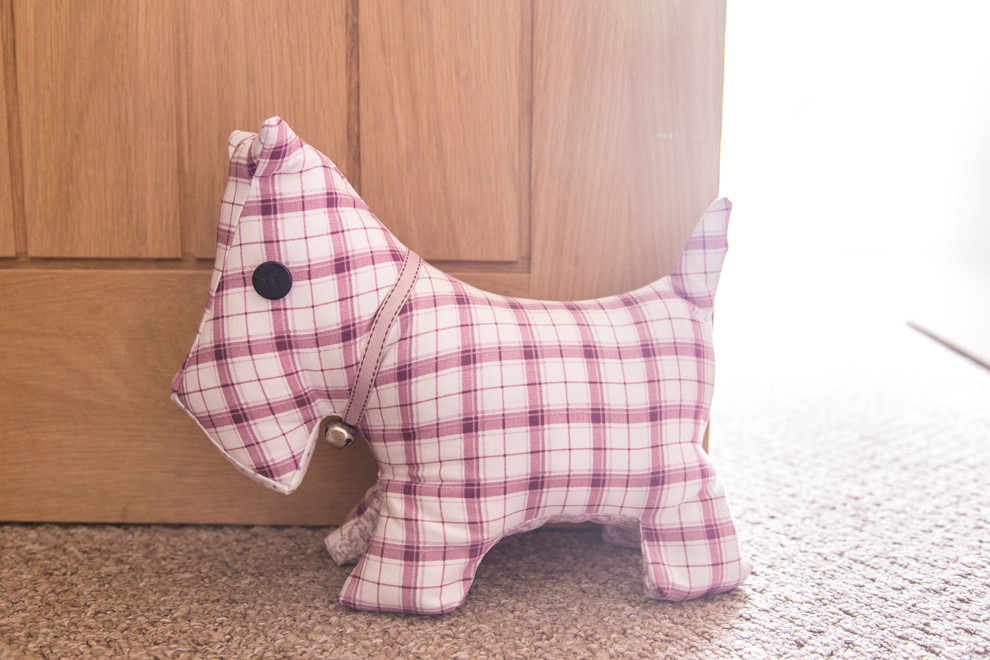 He looks adorable, right? You can buy your Make Your Own Westie Dog Door Stop online or in-store and you can browse our other Make Your Own kits here, too! Have you tried any of our crafting kits yet? We'd love to see pictures on Twitter @LauraAshleyUK!