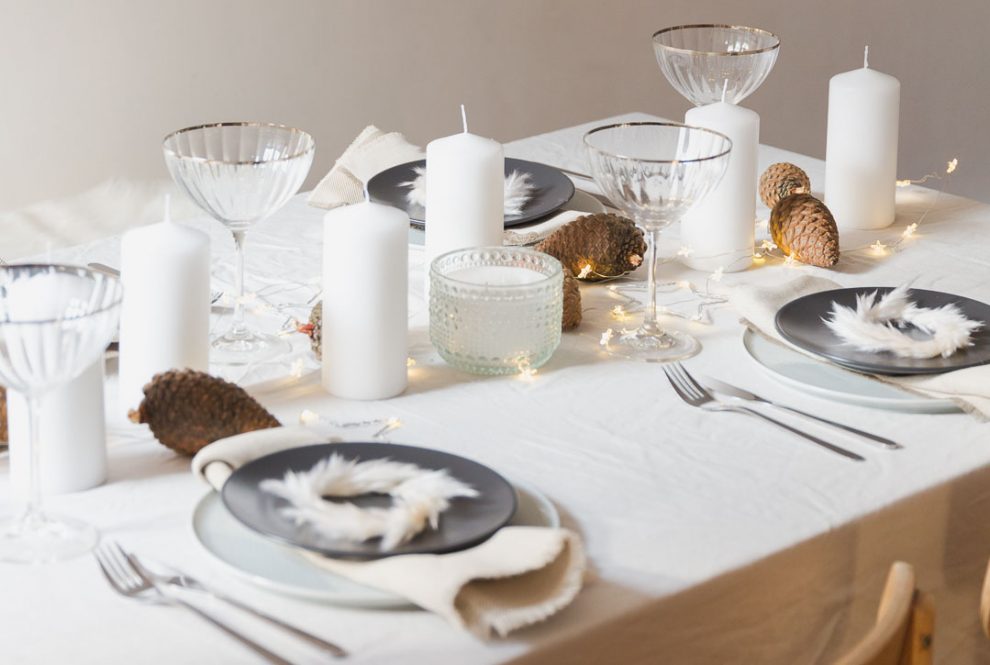 This stunning mini-wreath tutorial is the perfect way to add a bit of creative flair to your Christmas place settings. read more
Having guests or family over for Christmas dinner is one of joys of the festive season; the perfect time to catch up, eat and be merry. To impress your guests this holiday season why not take a leaf out of Francesca Stone's book and create your own place setting using cuts of fabric, pinecones and dried grass—fashioned into mini-wreaths.
Fran, of the blog Fall for DIY, used Laura Ashley products to create a stunning table display that is both understated and elegant. Using a neutral Christmas colour scheme, Fran has created a contemporary looking place setting; perfect for any modern home.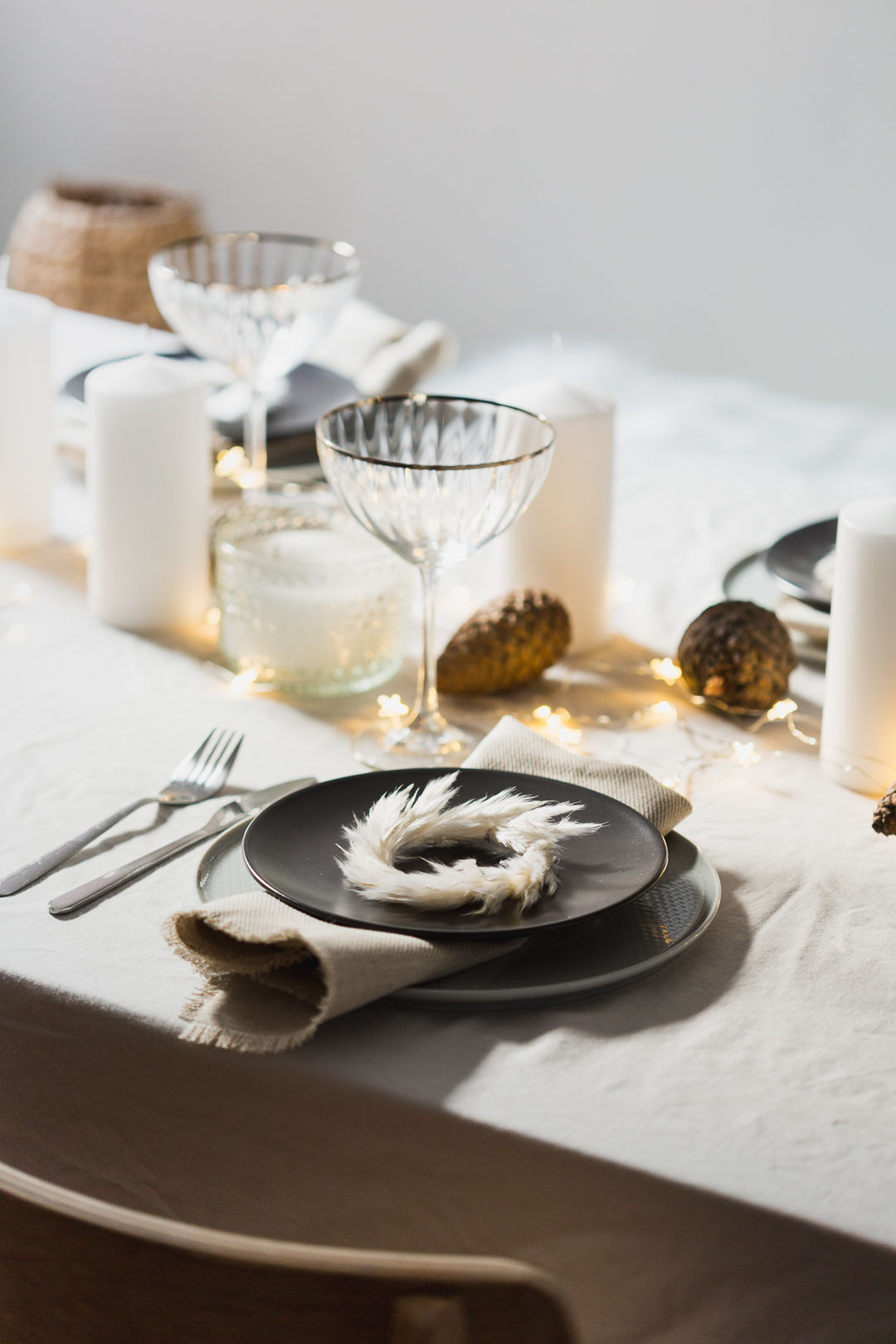 Christmas Table Styling
Christmas for me is all about the small touches. Those little details that bring everything together to make the day feel completely magical. It's all about going the extra mile, but that doesn't need to be time consuming and expensive. I love sticking to a minimal theme, creating fewer accents that make a big impact rather than going all out and giving myself too much to do.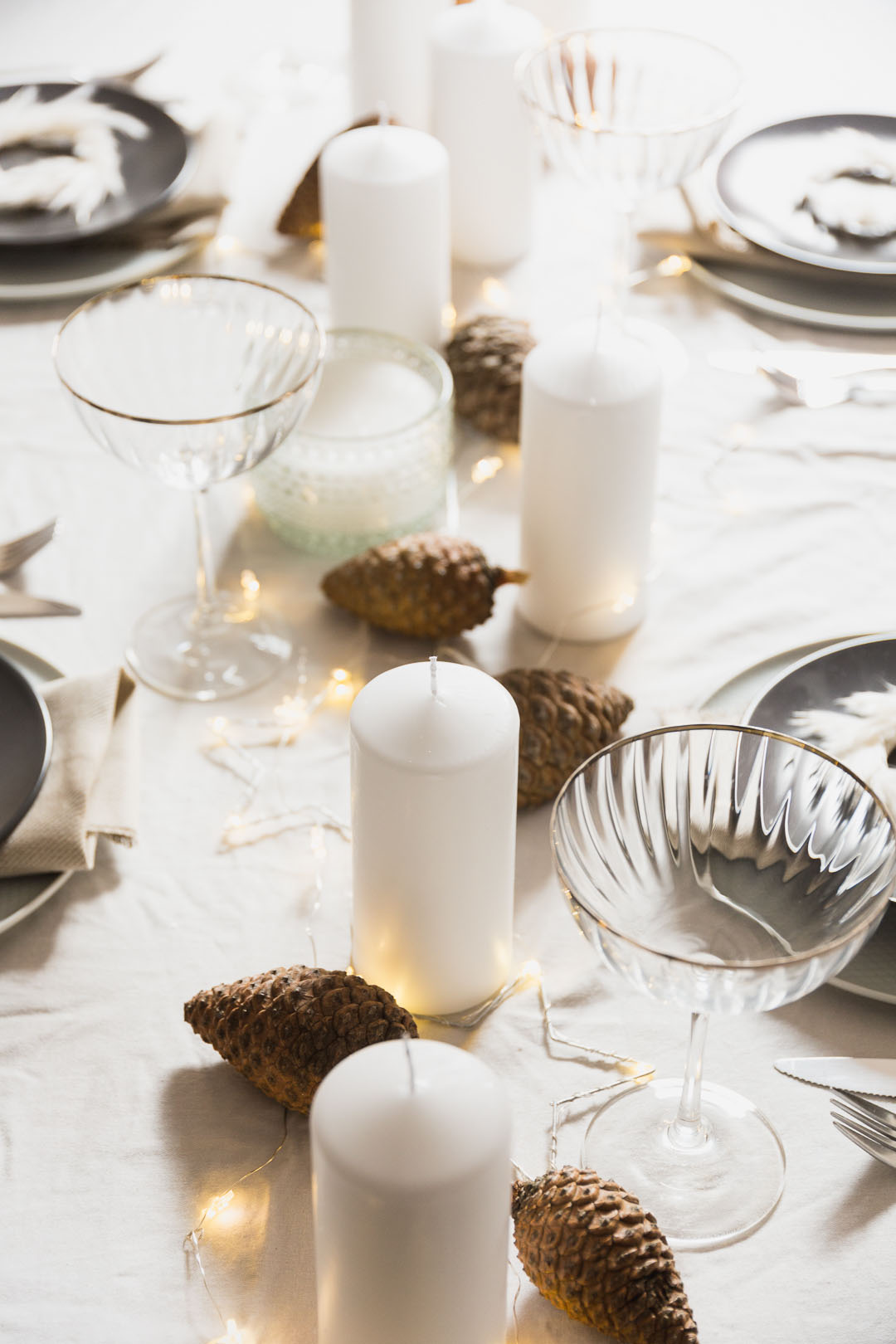 My Christmas table consists of three essential elements. Texture, light and great glassware! A beautiful wine glass makes all the difference to a table. These stunning champagne saucers elevate the scene adding a luxurious feel to a minimal table. I've created a slightly rustic look by using texture. The tablecloth is lining fabric (washed but not pressed) and my napkins are made with this gorgeous linen.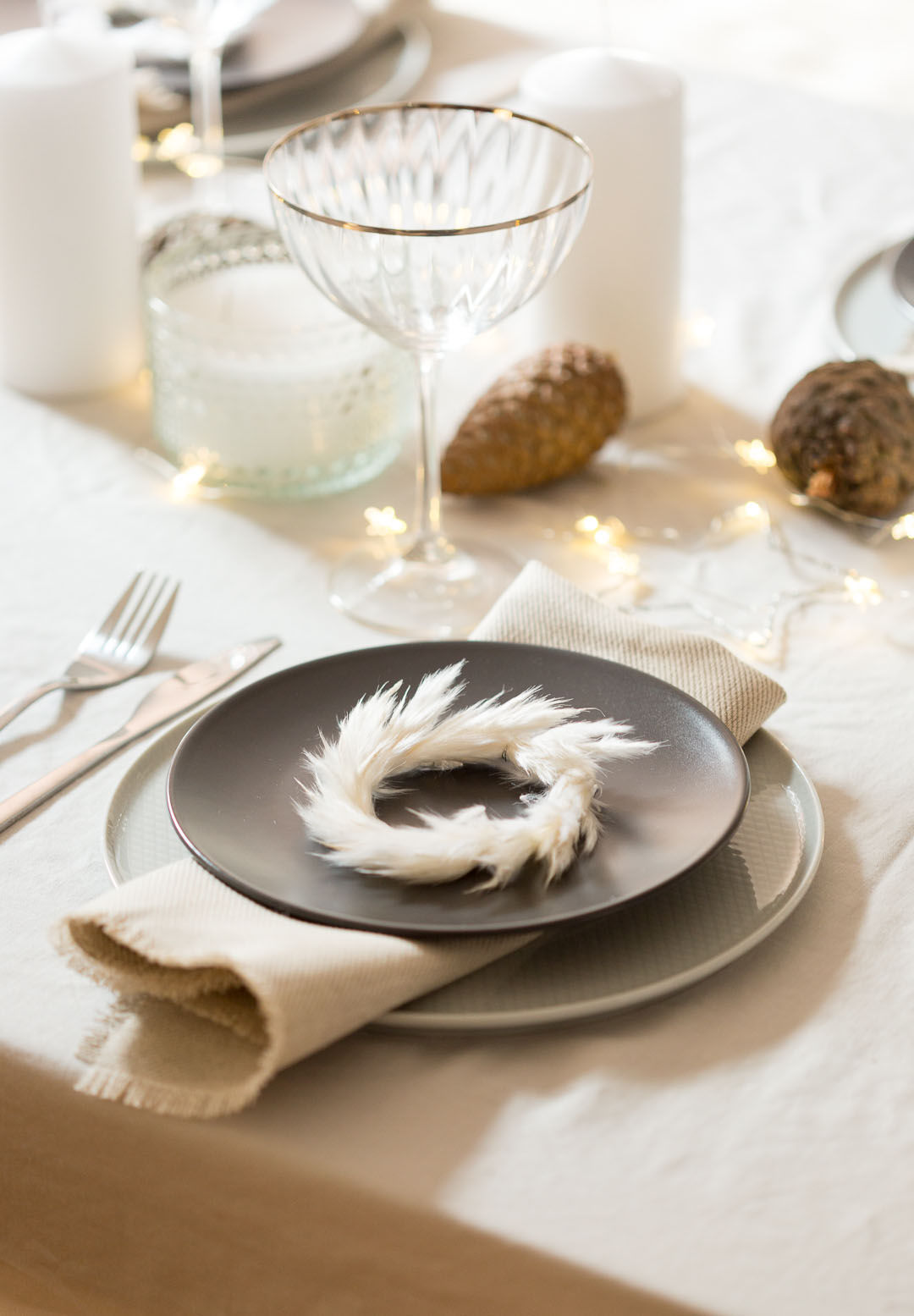 Pine cones and DIY dried grass miniature wreaths add a natural element to the table as well as bringing in more traditional festive accents. These are easy additions to make! I'm sharing how to make these dried grasses wreaths below.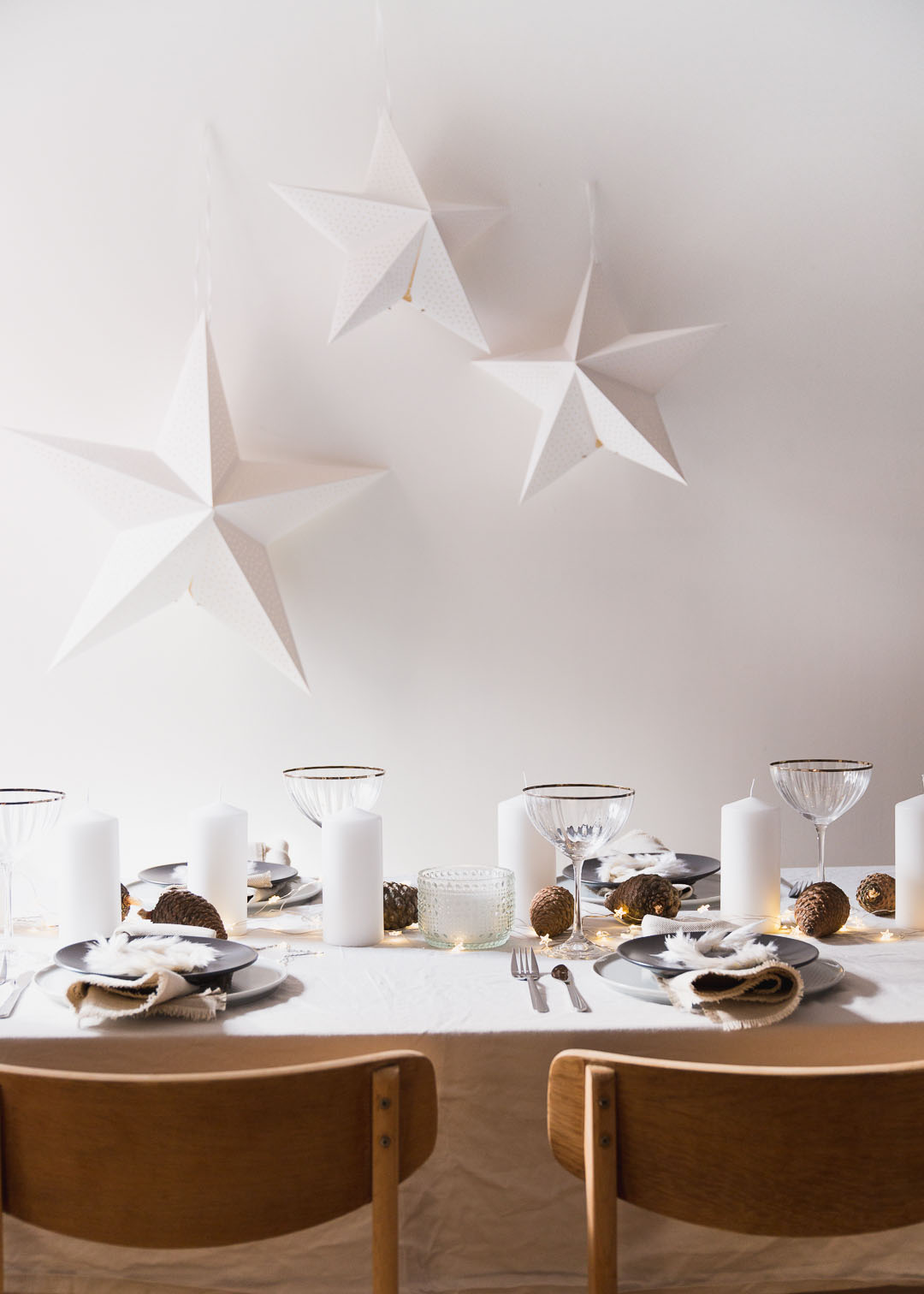 Dried Grass Mini-Wreath Tutorial
Materials
– Dried grass
– 1.5mm Copper wire
– 0.8mm Copper wire
– Wire cutters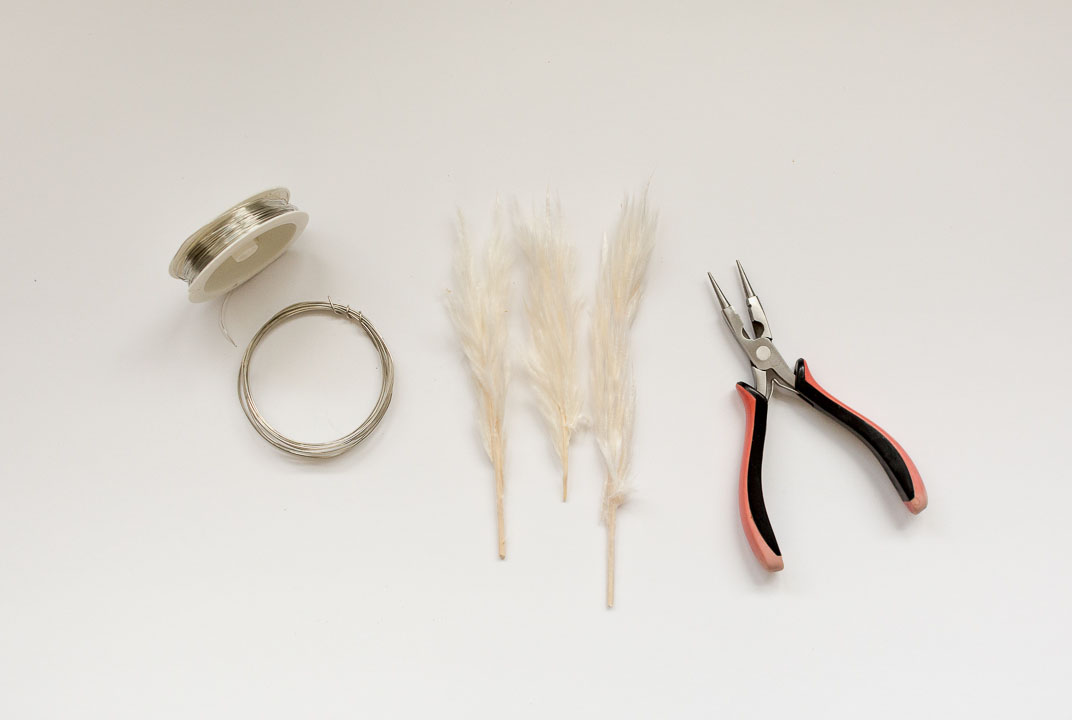 Tutorial
1. Using the 1.5mm wire loosely shape a circle around 8cm in diameter. Cut the wire after winding the circle twice and wrap the end around both wires.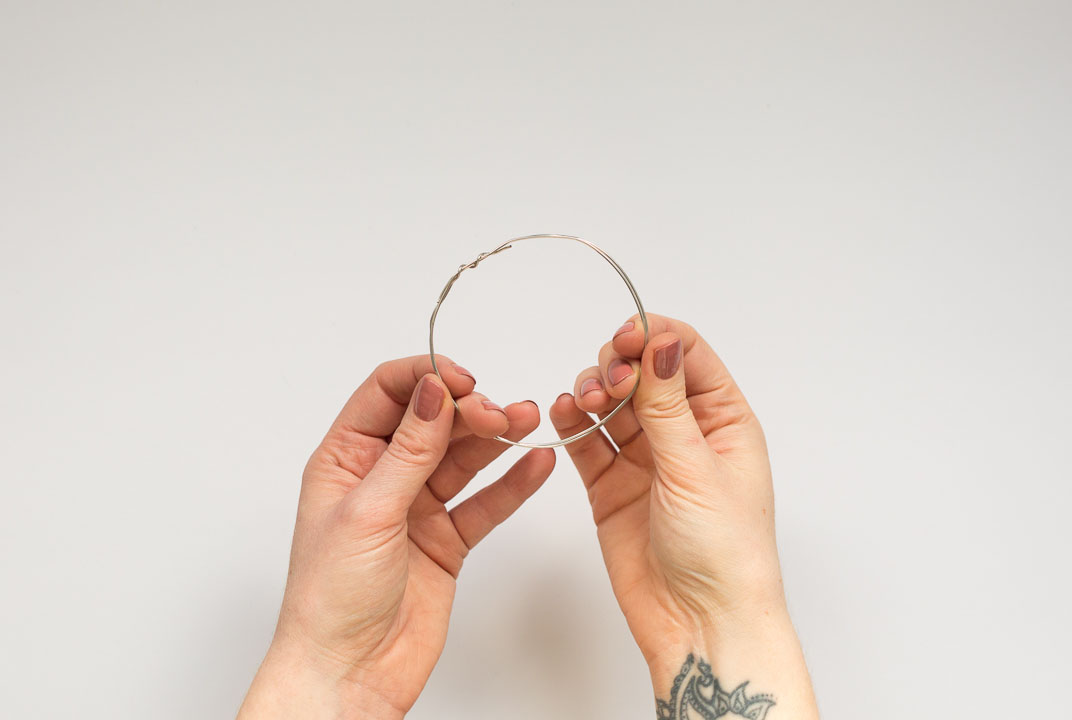 2. Gently pull the strands of grass from the stem. If your strands are small the work with the whole stem intact.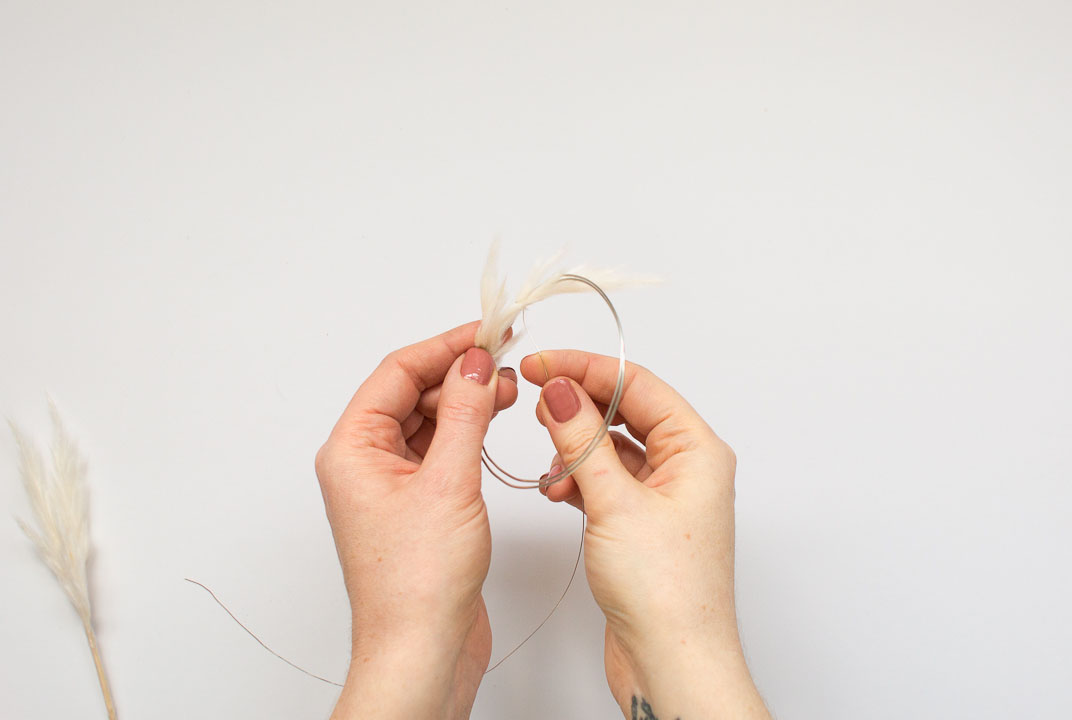 3. Cut a length of 0.8mm wire (about 30cm at a time) and wrap around the stem end of the grass a few times to secure. Wrap the stem and the wire hoop together using the thinner wire.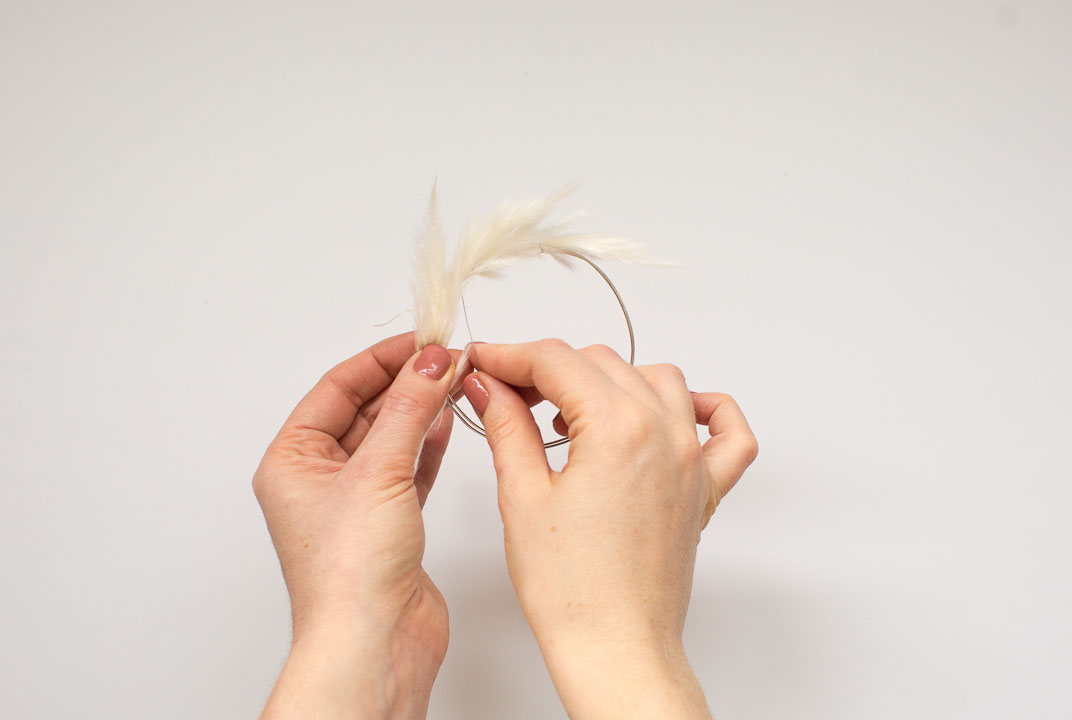 4. Continue to wrap along the grass to the hoop, lifting the tufts to wrap under them as you go. These should then lay back over the wire hiding it from view.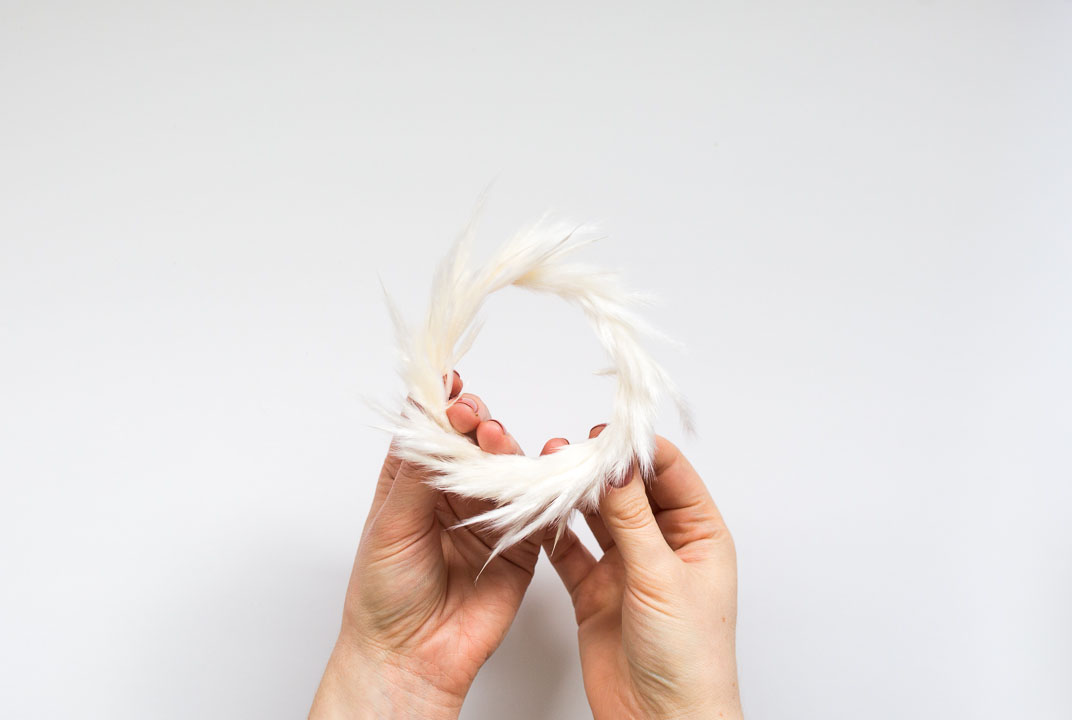 5. Once the circle is complete cut off the excess wire and wrap the end tightly to the hoop.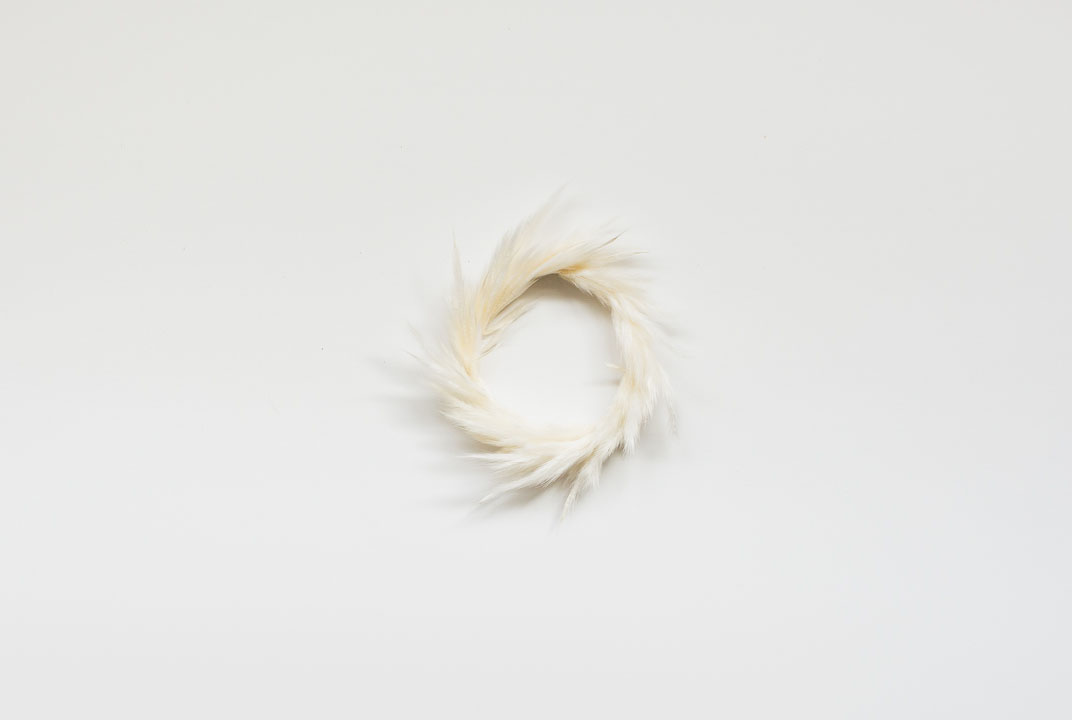 Repeat this tutorial for each of your guests to create unique and beautiful place settings perfect for a minimal and elegant touch.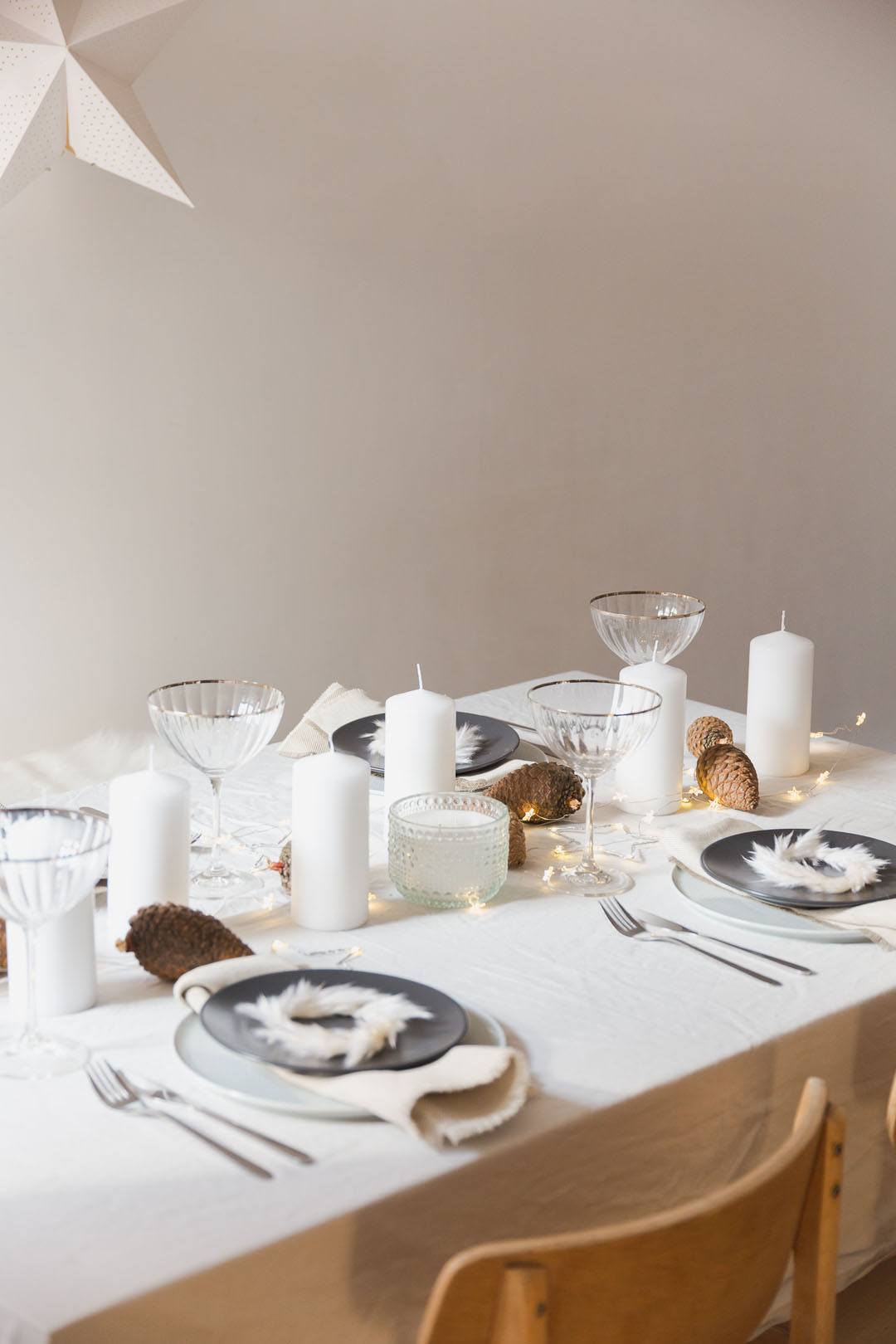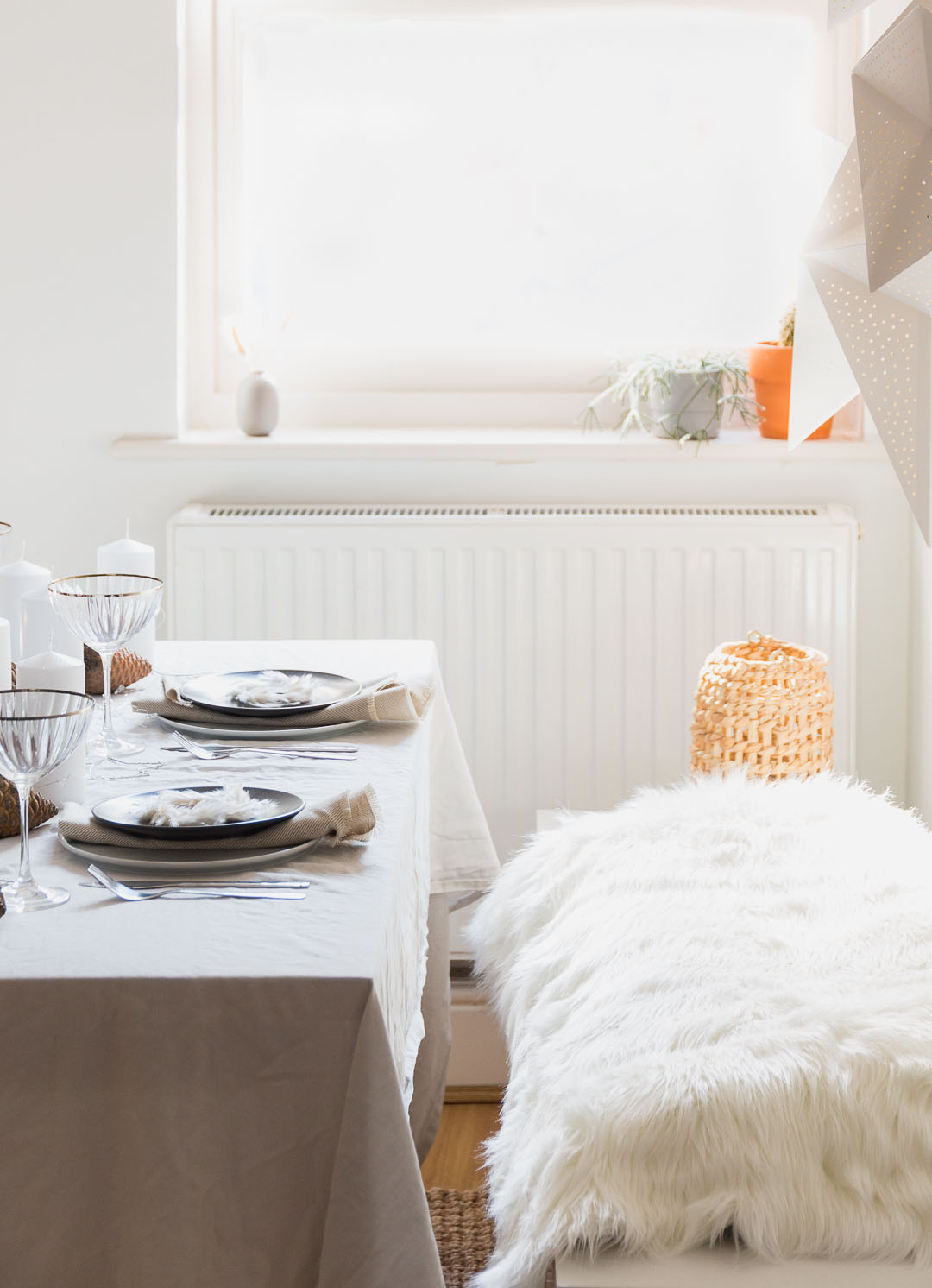 This mini-wreath tutorial was created in collaboration with Fran Stone of Fall for DIY using Laura Ashley Christmas Accessories.
What do you think of this mini-wreath place setting idea? Is this something you would like to try out for Christmas? Let us know in the comments below.