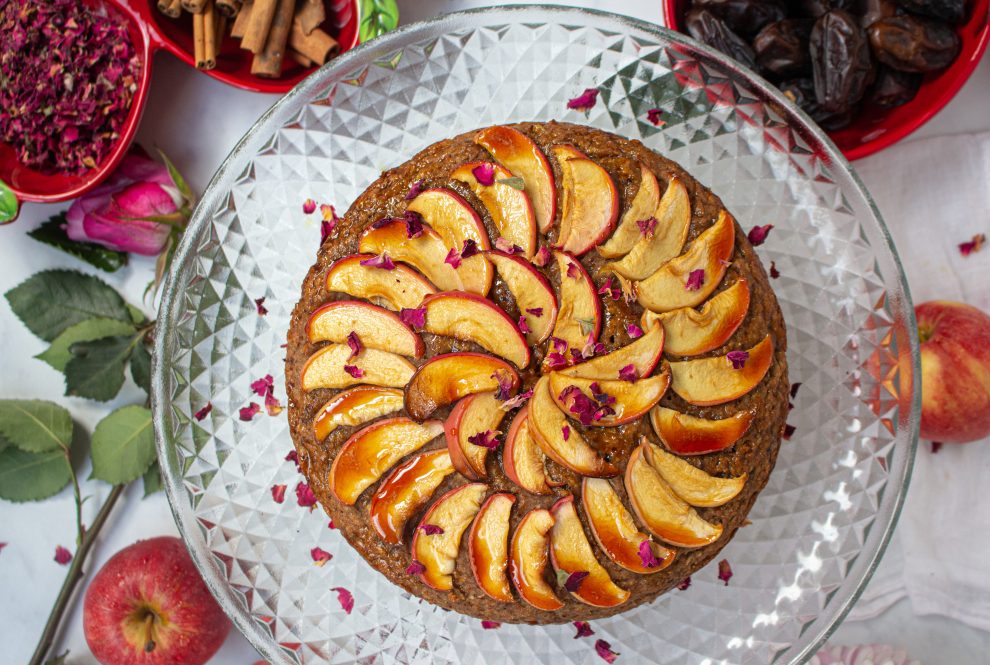 Naturally sweetened with dates, this spiced apple cake is vegan, dairy-free, nut-free and delicious for the whole family. read more
Cater for everyone this autumn with this delicious spiced apple cake recipe by menu maven, Amy Lanza, of the blog Nourishing Amy. Vegan, dairy and nut free, this cake recipe is perfect for any dinner party or event. Using dates as a natural sweetener and filled with ground spices, this moist cake doesn't compromise on flavour. If you have a food intolerance, this means you don't have to miss out on the comfort food that the autumn season has to offer.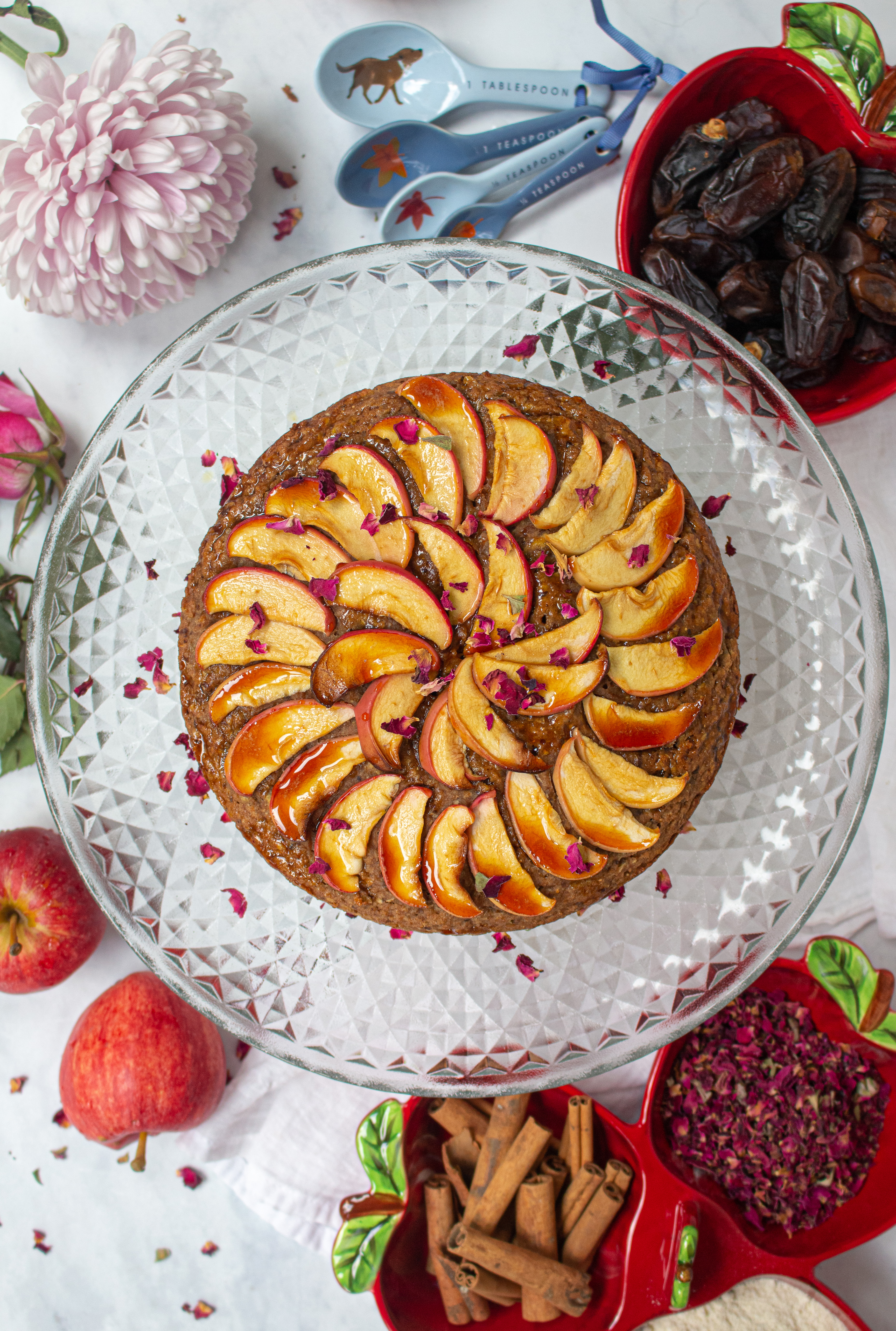 Spiced Apple Cake
A warming, spiced and moist apple cake that is hearty and wholesome and full of wholefoods. It is naturally sweetened with dates and is vegan, dairy-free, nut-free and delicious for the whole family. It is perfect warm from the oven or served cold later on either as a dessert with custard or ice cream or as an afternoon treat with a cup of tea. It is simple to make with a few key ingredients and comes together in less than an hour.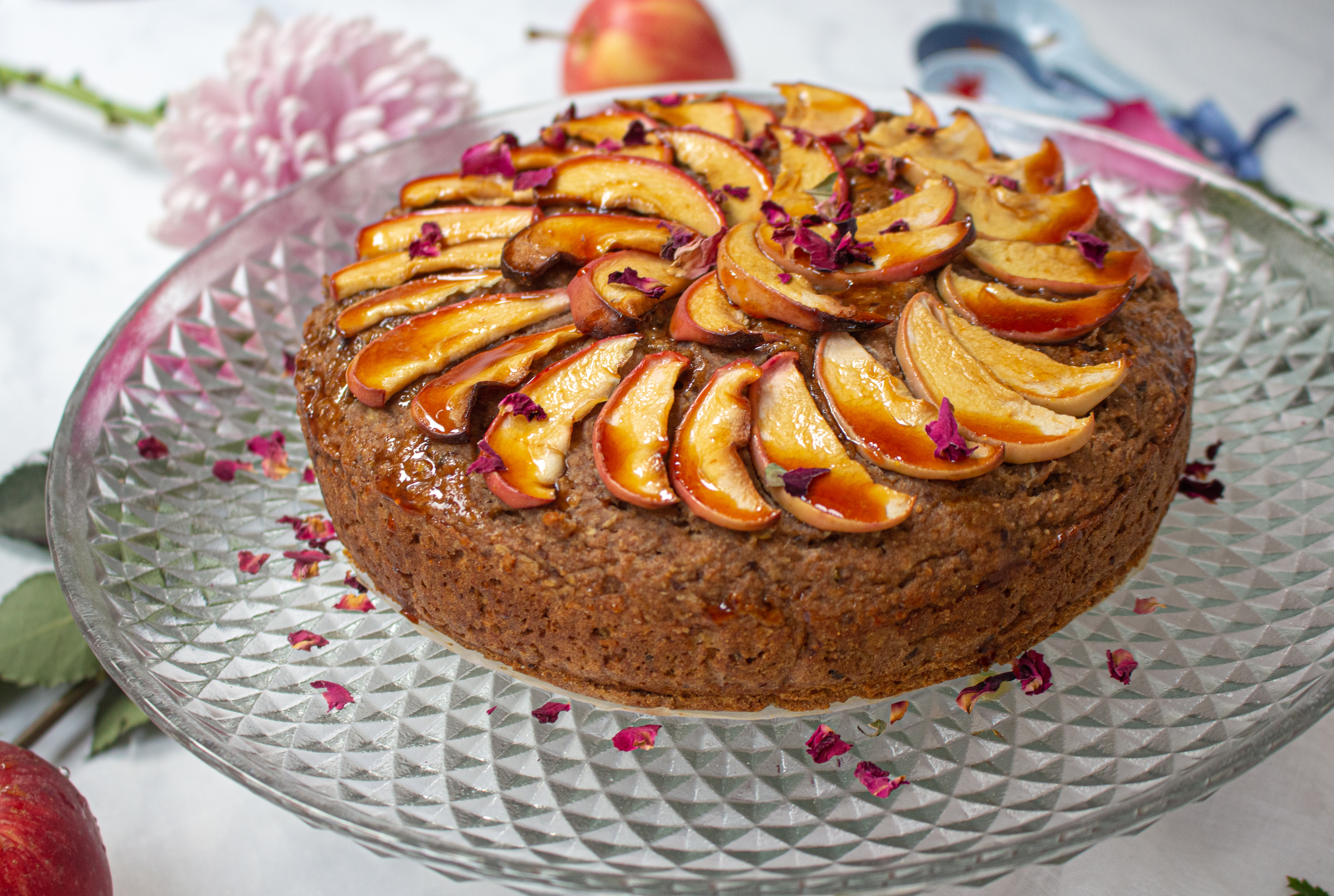 Serves 10 – Makes 20cm round cake
Ingredients
– 190g (1 cup) pitted dates
– 180ml (3/4 cup) plant-based milk
– 50g (1/3 cup) melted coconut oil
– 1 tbsp lemon juice or apple cider vinegar
– 4 apples
– 300g (2 cups) spelt flour
– 1 ½ tsp cinnamon
– 1 tsp ground ginger
– ½ tsp ground cardamom
– 1 tsp baking powder
– Pinch salt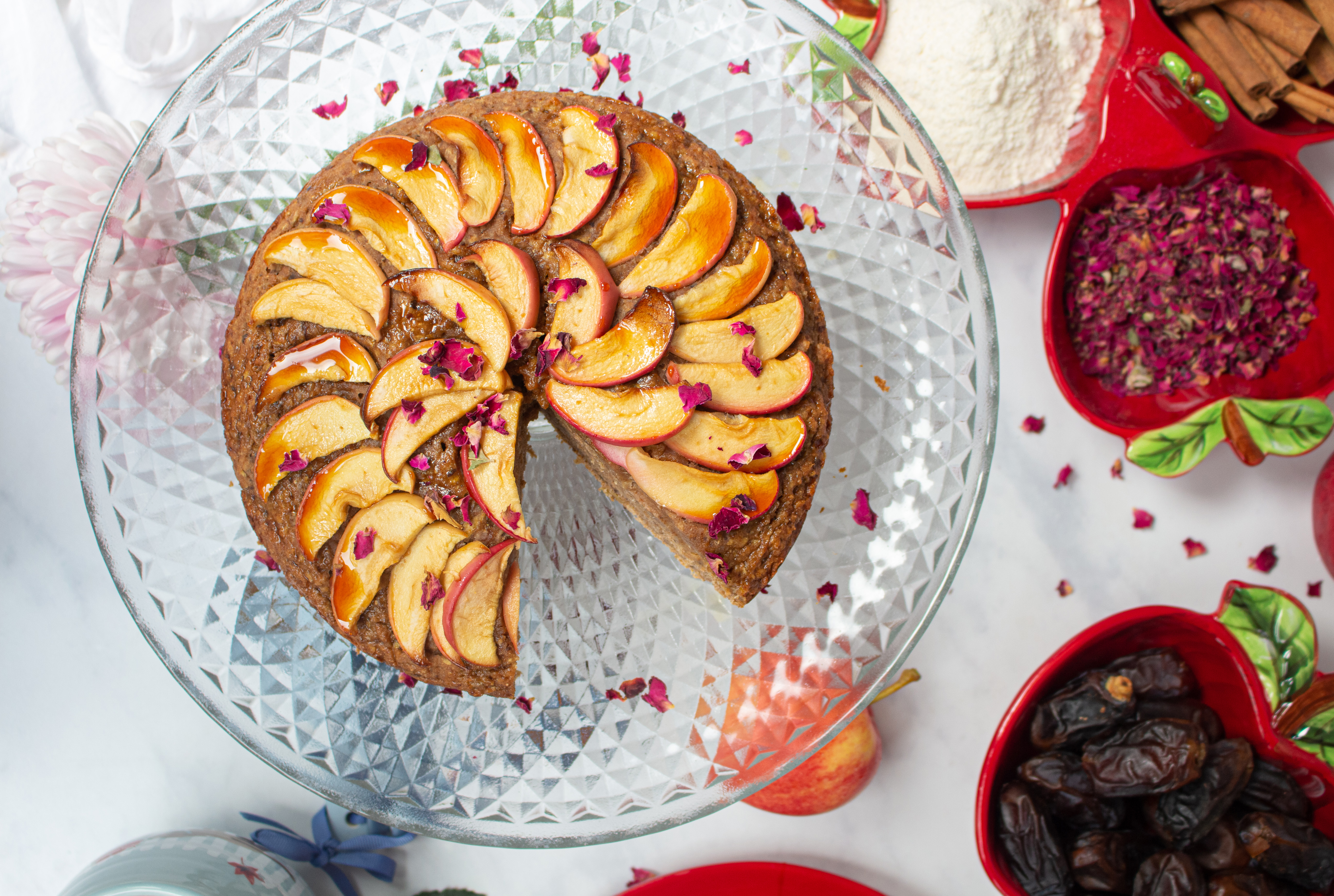 Method
1. Preheat the oven to 160Fan/180*C and line a cake tin with parchment paper.
2. Soak the pitted dates in boiling water for 10 minutes. Drain the dates and save the water. Meanwhile, grate two of the apples (skin on) and thinly slice the other two apples.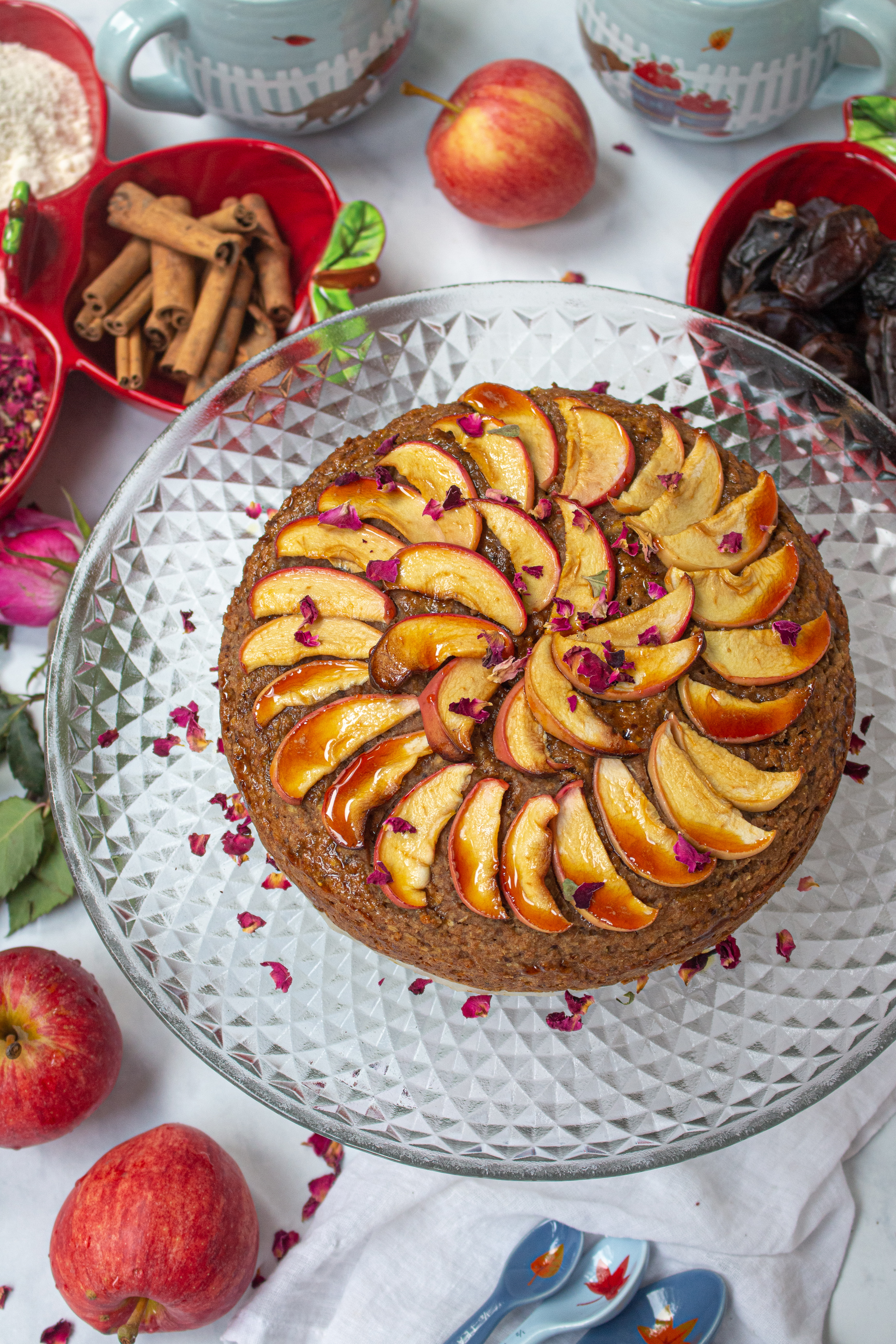 3. Add the dates and 60ml (1/4 cup) of the soaking water to a food processor and blend until smooth. Add in the plant-based milk, melted coconut oil, lemon juice (or vinegar) and grated apple and process until a sticky smooth mixture forms.
4. Stir together the flour, cinnamon, ginger, cardamom, baking powder and salt. Pour over the wet sticky mixture and gently fold together.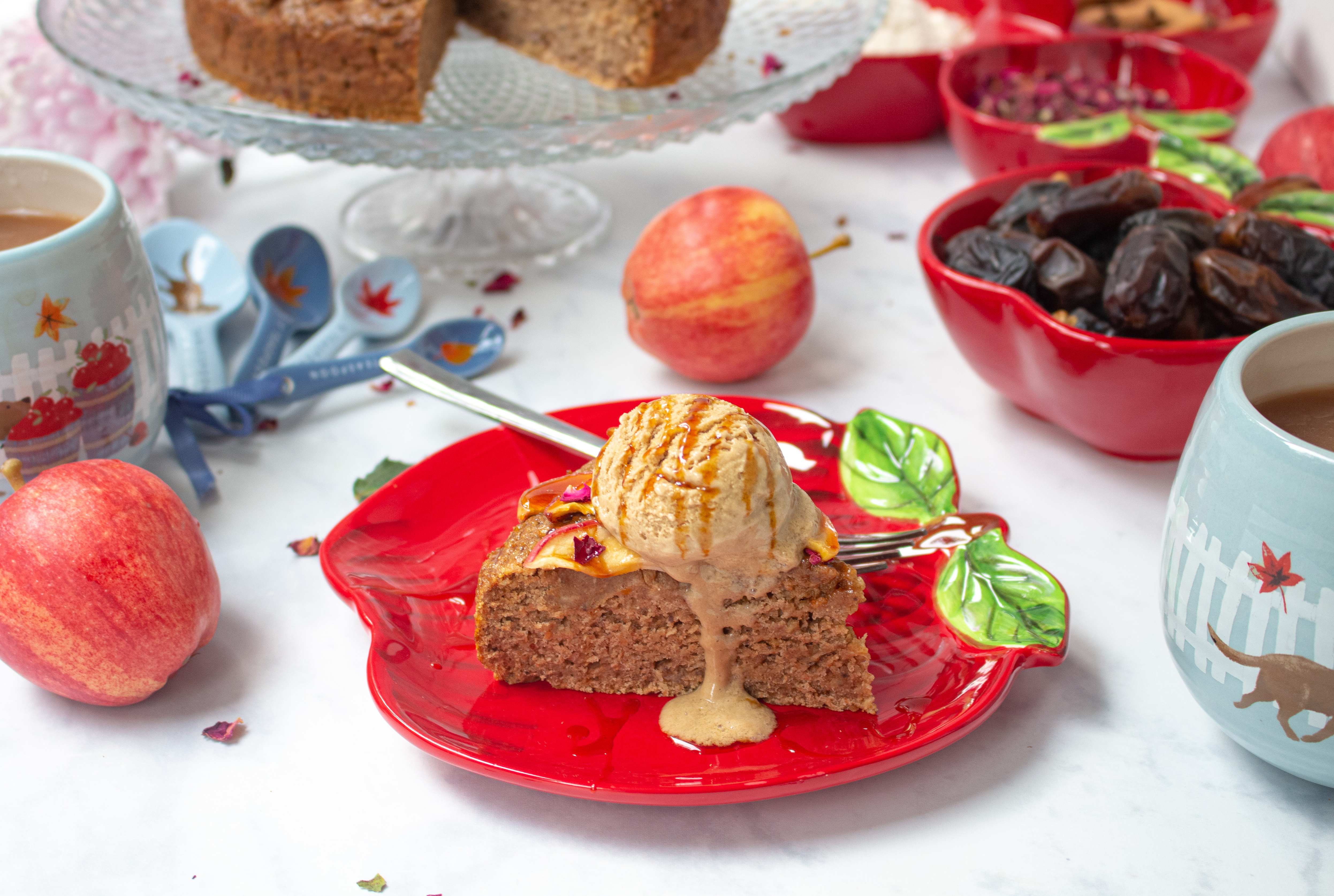 5. Pour into the cake tin and decorate with the apple slices, either in two rings or however you like. Bake for 40-45 minutes until firm to touch and an inserted skewer comes out clean.
6. Cool in the tin for 10 minutes before removing from the tin and cooling fully on a wire rack. If you would like to serve the cake warm, slice it after the initial 10 minutes cooling time. Store the cooled cake in an airtight container for 3-5 days.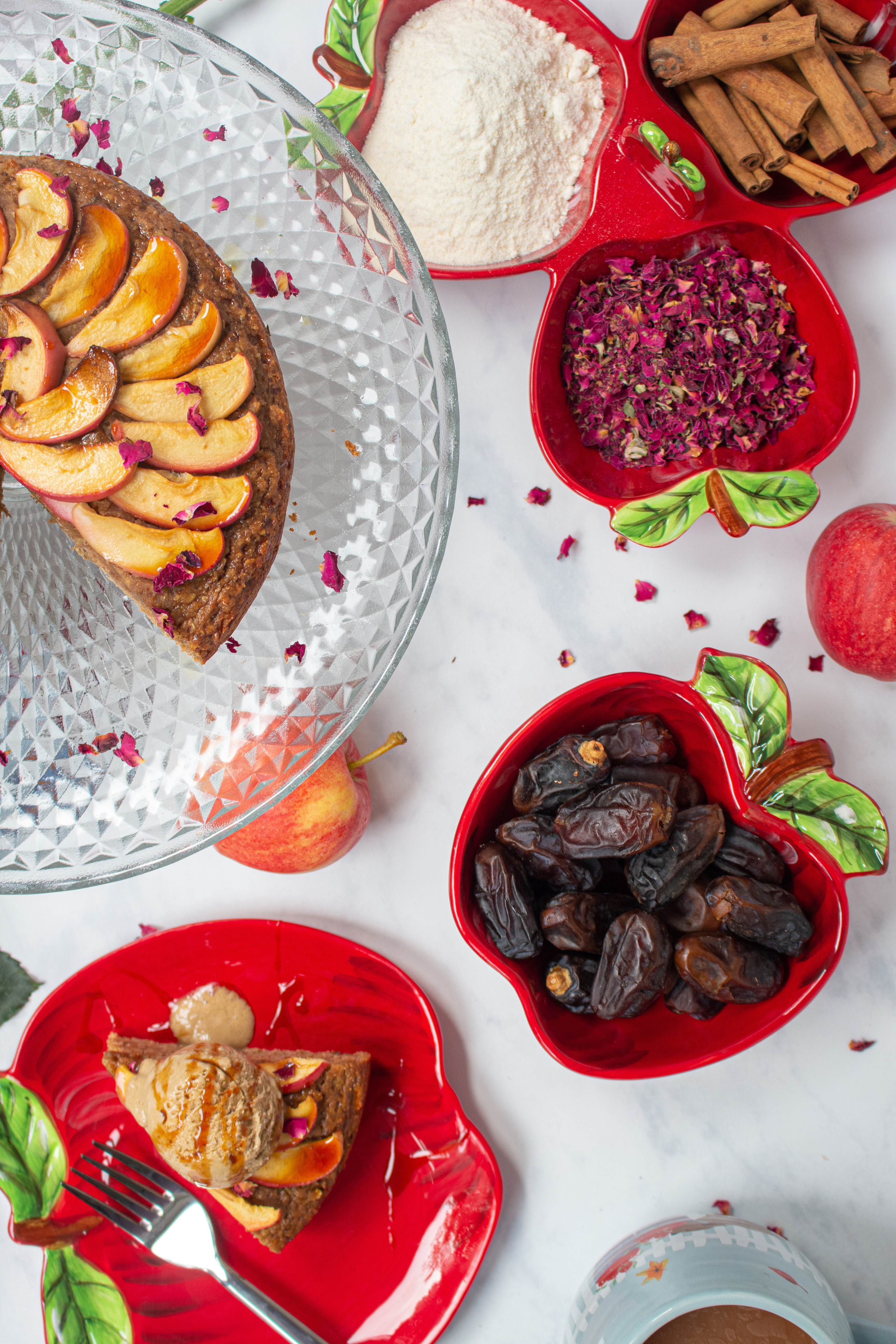 This recipe post was created in collaboration with Amy Lanza of Nourishing Amy using items from our Country Life dining collection.
Would you like to try out a slice of this yummy spiced apple cake? Let us know in the comments below.